1Up Entertainment Casinos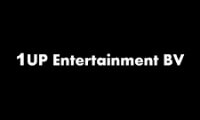 1Up Entertainment has 1 active online casinos and sister sites include Casino Friday and Kanuuna.
1Up Entertainment B.V. are operated from Abraham de Veerstraat 9, Curaçao.
1Up Entertainment Casinos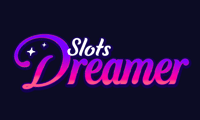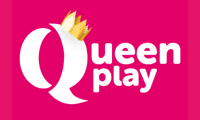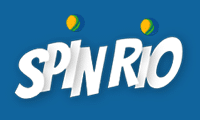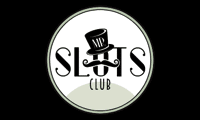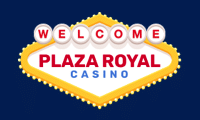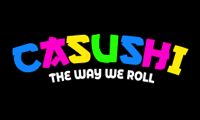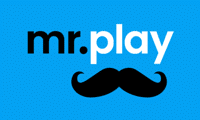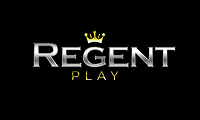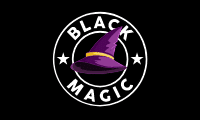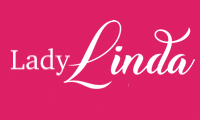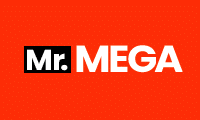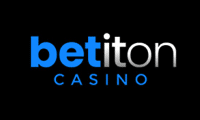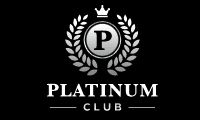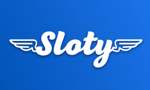 What are players saying about 1Up Entertainment B.V. casinos?
Here are our condensed / readers digest summaries of recent player reviews of 1Up Entertainment B.V. casinos.
12-Dec-2021: Casino Friday by Max:
This casino is terrible as it offer lower RTP than most of the gaming website and it also spams the players with a lot of adds, they also keep on verifying instead of processing the withdrawals. – source: TrustPilot
21-Nov-2021: Casino Friday by Joe:
I had a terrible gamming experience on this online casino as they do not allow the players to withdrawal their money, I would suggest the players to stay away from this website. – source: TrustPilot
29-Jun-2021: Casino Friday by Chris:
My experience with this casino is amazing as I managed to convert my 100 Eur to 2000 Eur in no time and it is also very easy for the players to withdraw their winnings. – source: TrustPilot
25-Oct-2021: Casino Friday by Lisa:
Customer service on this online casino is terrible as I won a 2500 Eur bet and they did not allowed me to claim my winnings by saying that I placed the bet too late. – source: TrustPilot
23-Sep-2021: Casino Friday by Nick:
The staff does not bother replying as I won a large amount and requested a withdrawal but they did not allow me to withdraw. I ask the customer service but they did not replied me. – source: TrustPilot
12-Oct-2021: Casino Friday by Lerry:
I asked the casino to limit my deposit but they did nothing and the support service is also not available 24/7, the staff on the live chat is rude and does not behave properly. – source: AskGamblers
07-Sep-2021: Casino Friday by Benson:
I managed to win on my first try on this casino but it will not allow me to withdraw my winnings, I emailed the casino for a solution but they did not replied. – source: AskGamblers
27-Aug-2021: Casino Friday by David:
The process of depositing and signing up this casino is very simple and easy, it also manages a good variety of games but it needs to work on its customer service. – source: AskGamblers
13-Apr-2021: Casino Friday by Holly:
Overall gaming experience on this casino for me has been great for me, as the website offers good website design and it also offers fast withdrawals. – source: AskGamblers
26-Feb-2021: Casino Friday by Andrea:
I have been gaming for 20 years and I consider this casino in top 5 casinos, the players can select their favorite titles from the huge gaming inventory that this casino offers. The support service is also professional. – source: AskGamblers
1Up Entertainment Casinos 2022
Casino Friday
Friday is most people's favourite day of the week, and so it's a good choice of name for this unashamedly new-looking casino site.You might want to put on some sunglasses before you visit it unless your favourite colour happens to be bright blue. The super-modern 3D graphics on the site, which include a happy-looking bearded man in shorts celebrating a big win, tell you this is a casino that thinks of itself as cutting edge. That's reflected in the Casino Friday payment options, including e-wallets like Neteller and Skrill. It's less well-reflected in the introductory welcome offer, which is a 100% matched deposit subject to a max load of £500. That's a little low compared to the standards of the best on the market.
What makes Casino Friday stand out from the crowd is the way that its free spins and promotional incentives work. Most slots websites force you to play specific slots when you win free spins and restrict the value of each spin. Casino Friday doesn't do that. You're free to play your free spins on any slot of your choosing, and you can – within reason – determine how much those spins will be worth. Players who stick around for the long term at Casino Friday also get a dedicated account manager, bonuses tailored to the way they prefer to play, and cashback on losses of up to twenty per cent paid out on a weekly basis.
Kanuuna
You're unlikely to have come across Kanuuna if you're a UK-based player and you don't speak any other languages. There are two reasons for that. The first is that Kanuuna is geo-blocked from the UK. The second is that even if you can find a way to access it, the website is written in Estonian. It's a shame that it isn't available for UK players to enjoy because it looks like a very entertaining slots site with a neon purple and blue disco theme.
Rather than operating Kanuuna directly, the management of this casino site is left to the company's junior brand 1Up Services in Estonia. They offer up to two hundred free spins to new members, along with matched deposits of up to £250. Aside from the radically-different website design and the reduced bonuses, the site looks broadly similar to Casino Friday. The range of slots and other games is roughly the same, and there's also a live casino to play with. We should note that while both casinos promise "fast withdrawals," the terms and conditions state that withdrawals can take up to five working days with some methods. Here in the 2020s, five-day withdrawals can no longer be thought of as "fast." There are a couple of other notable oddities about the Kanuuna site, too, such as the fact that the link to their "about us" page doesn't work, and nor does the link to the site's loyalty program. Kanuuna is newer than Casino Friday, but errors like these should have been identified and corrected before the site went live.
About 1Up Entertainment
As we write this article at the end of 2021, 1Up Entertainment BV is still a relative newcomer to the online casino scene. The company was incorporated in Curacao in March 2020 and holds a license to operate casinos and casino entertainment products from that same country. It also holds a secondary license from the Kahnawake Gaming Commission. Having two licenses is always preferable to having one, although we should note that neither of the licenses held by 1Up Entertainment BV are with well-respected regulatory bodies.
While it's not uncommon for a new casino company to announce its presence in the market by launching a variety of online slots and casino websites straight off the bat, 1Up Entertainment BV hasn't done that. Instead, it has two online casinos as of December 2021 – Casino Friday and Kanuuna. We'll talk more about those specific casinos later.
While 1Up Entertainment BV is, to all intents and purposes, a single company, the business name is that of an umbrella group with several smaller companies working beneath it. One of those companies is 1Up Services CY Limited, which is based in Estonia and answers to the Estonian Tax Office. Another is Spindora Limited, which is the trading style through which it holds its license with the Kahnawake Gaming Commission. That license was issued in November 2020.
Not As New As They Seem?
We've already said that 1Up Entertainment BV is a relatively new name to the casino scene, but that doesn't mean that the people behind the brand are newcomers. The senior staff of 1Up Entertainment BV came from previously established casino companies like Guts and Rizk, which were bought up by gaming giant Betsson. The takeover deal left them free to build a new company from the ground up, and so that's what they did.
Affiliate XE
Like many growing casino companies, 1Up Entertainment BV operates an affiliate scheme that promises to pay referral and commission money to anyone who promotes their casino brands. Also like many growing casino companies, 1Up Entertainment BV has elected not to put its name on the affiliate scheme. The company doesn't have a customer-facing website or any social media accounts under its true name, so the Affiliate XE website is as close as we can get to getting a feel for their culture and brand identity. The only confirmation that the affiliate scheme belongs to 1Up Entertainment BV can be found in the footer of the Affiliate XE website.
On the site, the company describes its staff as "experienced" and humbly observes that some people would even call them experts. Beyond that, very little information is given about the people behind the scheme. The rest of the one-page Affiliate XE website is given over to discussions about commission levels and testimonials from happy customers. The number of testimonials listed is truly impressive and includes a variety of well-known names from the casino industry. From this, we can say with confidence that the affiliate scheme is very good at what it sets out to do. The company behind it, however, remains mostly unknowable.
Most 1Up Entertainment Casinos
Full list of 1Up Entertainment Casinos 2022
Casino Friday (casinofriday.com)
Kanuuna (kanuuna.com)