32Red Casino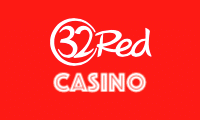 32Red Casino sister sites include 32Red, Unibet and Bingo.com.
32Red Casino (32red.com) is operated by 32Red Limited from Suite 401, World Trade Centre, Gibraltar, GX11 1AA.
Sites like 32Red Casino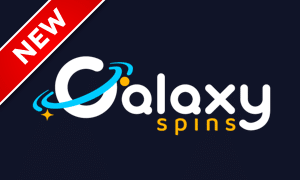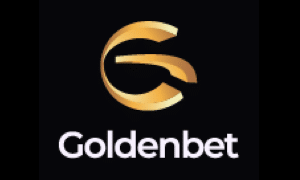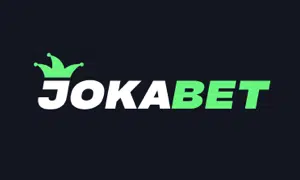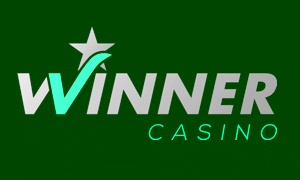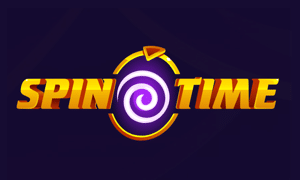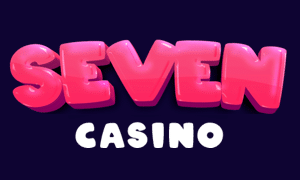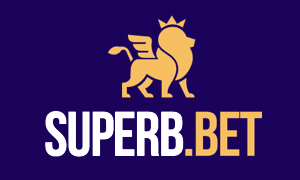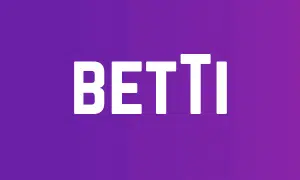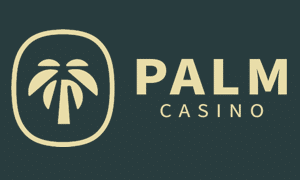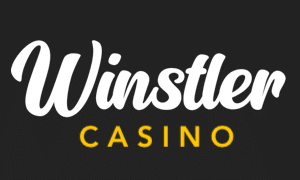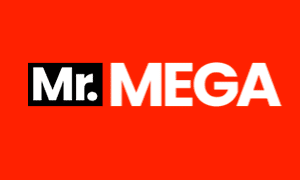 32Red Casino Sister Sites
32Red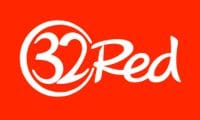 The distinction between 32Red and 32Red Casino isn't a big one. 32Red, as a brand and a website, is well-known for the casino games that it offers, many of which are exclusive to the platform. The reason we list it separately here is that we feel there's enough of a difference between 32Red Casino and the 32Red poker and sport betting platforms to merit 32Red being classed as a separate entity. There was a time when we thought of both 32Red Sport and 32Red Poker as individual 32Red Casino sister sites, too, but their standalone websites have long since been shut down and swallowed into the ever-growing 32Red website. Think of 32Red as a portal to almost every kind of iGaming you can think of save for bingo (we'll get into that in a moment), with expansive sports betting opportunities and a well-respected poker portfolio. It's not without reason that 32Red tends to be thought of as one of the biggest names on the UK scene.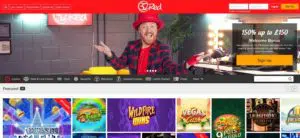 Unibet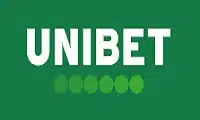 Some of you might not know that Unibet is one of the 32Red Casino sister sites. From a technical standpoint, you could argue that it isn't. Unibet doesn't appear on the UK Gambling Commission licence of 32Red Casino; only the 32Red brands do. However, both 32Red Limited and the parent company of Unibet (Platinum Gaming Limited) belong to the Kindred Group, which is a much larger iGaming company with even more gambling and betting sites available across Europe. That means Unibet and 32Red Casino are bedfellows, which must be an awkward partnership considering that both brands cover so much of the same ground. Like 32Red Casino, Unibet is stuffed to the brim with great casino games and slots, including some exclusives. Like the wider 32Red brand, Unibet also offers poker and sports betting. Sports betting is what it's best known for, but it's also popular for its bingo platform. In fact, such is the popularity of Unibet Bingo that the Kindred Group closed 32Red Bingo after acquiring the brand.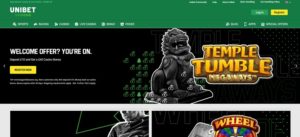 Bingo.com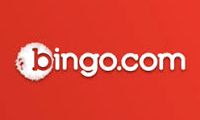 Speaking of bingo, here's the third UK-facing brand of the 32Red Casino sister sites. It's very much the runt of the litter, and while that might sound dismissive as a description, it's also accurate. Every iGaming company in the UK would love to own a URL as snappy and to the point as "bingo.com," so it should be a blessing to the Kindred Group that they have it. Instead, they treat it like an afterthought. Bingo.com is a vanilla-looking bingo site with an adequate number of games and promotions but little more than that. There's a bit of steak here, but there's absolutely no sizzle. Given the complete absence of anything that resembles a wow factor at Bingo.com, it might have made more sense for the operator to redirect the URL to Unibet Bingo and be done with it. Nevertheless, it's another option if you're determined to complete your tour of the 32Red Casino sister sites.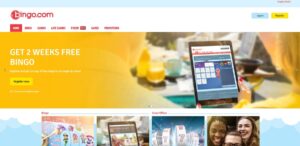 Can 32Red Casino Be Trusted?

★★★★★
32Red Casino is a 3-star trusted casino.
1. UKGC License

32Red Limited holds UK Gambling Commission licence 39430.

2. UKGC Fines

In January 2023, 32Red Limited was fined £4.2m, handed a formal warning and had additional conditions attached to its licence after breaking licence conditions relating to interacting with customers and preventing money laundering.

3. Customer Service

32Red Casino can be contacted by telephone, live chat or email.

4. Trustpilot Score

After over 2400 reviews, 32Red Casino has a grim rating of 1.7 out of 5.0.

5. Company Location

32Red Limited is based in Gibraltar, which is a trusted location.

6. Visible T&C's

Wherever promotions are offered at 32Red Casino, the conditions of those promotions are stated clearly.

7. Social Media Presence

32Red Casino has active accounts on both Facebook and Twitter/X.com.

8. Number of Sister Sites

There aren't any 32Red Casino sister sites with 32Red Limited, but there's a wider family of 32Red Casino sister sites via The Kindred Group.

9. Games portfolio
32Red Casino boasts about having more than one thousand games in total, including slots, live dealer games, game shows, poker and Slingo. The only thing missing from the casino's portfolio is bingo.
10. Gamstop links

Yes, 32Red Casino supports GamStop. The logo is visible in the footer of its website.

Overall SCORE >

★★★

★★ – 3/5 Stars
32Red Casino Review 2023
The first thing you'll see when you land on the 32Red Casino homepage is the face of Keith Lemon. How you feel about that will depend on how you feel about Keith Lemon and his brand of comedy, but it's a fast way of saying, "This casino is a big deal; it has celebrity connections." The Keith Lemon image actually loads faster than any of the slots or games, so visitors are treated to the unusual experience of looking at Keith Lemon while the rest of the 32Red Casino site loads around him. Once it does, though, you'll find a massive casino homepage that feels like it scrolls down for an eternity.
32Red Casino – like the 32Red brand in general – is known for being a place that doesn't take itself seriously. The website is bright and colourful and contains so much content that it almost feels as if the intention is to overwhelm you. It's like the designers ignored the fact that the 32Red Casino sister sites exist and tried to include everything on a single page. Whether you're after live casino games, slots, Slingo, poker, roulette or even sports betting, you can find a way to do it from here without venturing off the site or into any of the other 32Red brands. Each category helpfully tells you how many games there are in each section, although this has the unintended side effect of reminding you that there are fewer than four hundred games in the entire collection. We can't tell you whether you'll have more fun elsewhere than at 32Red Casino, but we can say with certainty that you'll find more range and variety.
Going Beyond the Basics
One of the more unusual features of the 32Red Casino website is the massive information section beneath all the games. It includes a list of all the latest winners along with how much they won and is updated on a daily basis. There's a live feed from the 32Red blog into this part of the site, so this is where you can quickly spot all the latest releases and pick up on the newest promotional offers. Oddly, it's claimed in this section that there are over 550 casino games on offer. We know from 32Red Casino's own count that there are fewer.
Links to banking information and 24/7 support are provided in the footer of the casino page, so we can't fault 32Red Casino for not providing fast access to that vital information. A "less is more" approach might have been easier on the eye given how much there is to take in on the homepage, but at least you can't accuse the casino of trying to hide anything.
32Red Casino Top Slot Games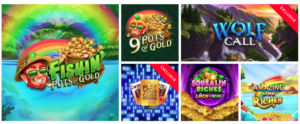 There are direct links to so many slots and games on the 32Red Casino homepage that it's hard at first to work out which games are the most popular, but the answer is right at the top of the page underneath Keith Lemon's relentlessly smiling face and the first horizontal menu bar. There's a tiny sub-header called "Featured," along with confirmation of how many games are considered to be worthy of being "featured" at the time of your visit. This number, like the games and slots themselves, will change over time. How long the games will stay in this section will depend on how many people play them. Here are some of the 32Red Casino slots that are seeing the most action at the moment. 
Fishin' Pots of Gold: Gameburger Studios has taken everything that was good about Fishin' Frenzy, everything that was good about 9 Pots of Gold, and tried to weld them together into a single Irish-themed slot. The result is mostly successful. Swap the fisherman from Fishin' Frenzy for a leprechaun and throw in an expanding reel set, and you're pretty much there. The "collect" symbol can land anywhere on the five reels during free spins, which makes wins much easier to come by. This is a 94% RTP slot – which is a little low by modern standards – and is averagely volatile. 
9 Pots of Gold: Gameburger Studios had a right to steal from 9 Pots of Gold to make Fishin' Pots of Gold because 9 Pots of Gold is also one of their creations. This was an attempt to make lightning strike twice after the surprise success of 9 Masks of Fire, and like the Fishin' Pots of Gold experiment, it succeeds for the main part. The Irish theme brings a sense of fun to the proceedings, and the prospect of a massive jackpot for landing multiple scatter symbols keeps you spinning. Multipliers can go up to x3 during free spins, and 96.24% RTP is reasonable. It's just 9 Masks of Fire in disguise, but there's nothing wrong with that. 
Wolf Call: It would be very easy to dismiss SpinPlay Games' Wolf Call as a clone of Pragmatic Play's Wolf Gold, but it would also be very wrong. The slots have similar logos and similar themes, but there's far more going on in Wolf Call than there is in Wolf Gold. We're talking "frames" on the grid that upgrade both multipliers and wild symbols, a prize-picker round that comes from landing multiple wild symbols, additional wilds that provide an x5 multiplier during free spins, and even more. Volatility is above average, and the only negative we can think of is that RTP is lower than you'd like at 94.24%. 
32Red Casino Help Centre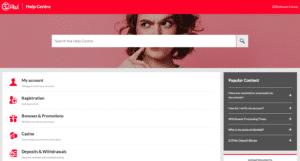 The pledge at 32Red Casino is that customer care staff will be there to help you every hour of the day, every day of the week, and every week of the year. The site spends a lot of time singing the praises of its support operatives, promoting them as trained, knowledgeable, and always available. Anyone who has any issues while using 32Red Casino is invited to give them a call.
There's a slight issue with giving them a call if you're having trouble registering because the phone number isn't listed. Nor is live chat available if you're not already a member. In fact, the only information available to non-members is an FAQ section and an address to write to with queries. Snail mail is a delightfully retro approach, but it's not much use to a modern casino or its customers if they can't use the site.
32Red Casino's customer service is generally thought of as being excellent. Having that level of care and quality available round the clock is a big plus for the casino. It's a shame they don't extend the courtesy to those thinking of joining or having issues signing up, though, and perhaps this is something they should consider.
32Red Casino is a Kindred Group Brand
Don't feel bad if you've never heard of the Kindred Group before. There's very little reason that a player should ever come across them. They're one of the biggest casino network companies in the entire industry, but very few people outside the industry even know that they exist. The 888 Group slaps its name on almost everything it does, but the Kindred Group is almost silent.
The Kindred Group is "the power behind the throne" at 32Red Casino. The casino might belong to 32Red Limited, but 32Red Limited belongs to the Kindred Group. 32Red is probably the most sparkling of all the jewels in the Kindred Group's crown, but it's not the only well-known casino brand in the family. The Kindred Group also owns Unibet. On top of that, it also owns Bingo.com. Those of you reading this from the European mainland might be interested to know that Casino Huone and Otto Kasino are under the Kindred Group's umbrella as well.
According to the extensive text on the Kindred Group's customer-facing website, the company exists to change the perception of gambling and make it a trusted form of entertainment that's seen to make positive contributions to society. The Kindred Group was spun out of Unibet itself, so you could trace the history of the company back to Unibet's origins in 1997. The entire 32Red Limited portfolio was acquired by the group in 1997. In 2021, the company partnered with the European Football for Development initiative to combat match-fixing. The Kindred Group has become a company with a bigger purpose than gambling alone – but gambling is still what pays its bills.
32Red Casino Football Sponsorships
There's an enormous crossover between people who watch professional football and people who might be interested in playing online slots and casino games. If it were a Venn diagram, it would practically be a circle. Sponsoring a high-profile football team or two is a surefire way to get your brand noticed by a massive potential audience, and it's a tactic that 32Red has used more than once.
The most high-profile of the brand's current football sponsorships is with Glasgow Rangers, who have won the Scottish Premiership more than fifty times. In fact, it was 32Red's name on the famous blue Rangers shirt when the team returned from the wilderness and finally reclaimed the Scottish title from Celtic under the management of Liverpool legend Steven Gerrard. The return of Rangers to the top table of Scottish football made headlines around the world. Every time those headlines were accompanied by pictures, people saw the 32Red name.
We could make an argument that 32Red's sponsorship of the English Football League Championship side Derby County has been every bit as successful as sponsoring Rangers in terms of appearing in the news, but it's mostly happened for the wrong reasons. Rangers have made headlines recently for their successes. Derby County has been in the press because of relentless failures both on and off the pitch. There were several moments in 2021 when it appeared that the very existence of the club was in peril.
The arrangement between Derby County and 32Red got off to a good start when Derby brought Wayne Rooney home from the USA and employed him as a player coach. When he took to the field, he did so with "Rooney 32" on the back, which was seen by many as a promotional tactic for the casino even though the casino denied it. Fast forward a couple of years, though, and Derby County are in serious financial trouble. Rooney has retired from playing to take over as manager, and is fighting to keep them in the division. That's a steep fall from grace for a team that was pushing hard for promotion to the Premier League a few years ago. It seems that every day brings another drama at Derby – but we're sure 32Red are happy every time their name appears in the subsequent news reports.