777 Casino
777 Casino sister sites include 888 Casino, Wink Slots, Fantastic Spins, Posh Bingo, Bingo Ballroom, Moon Games and many more. 
777 Casino (777.com) is operated by 888 UK Limited, 601-701 Europort, Gibraltar, GX11 1AA.
Sites like 777 Casino







777 Casino Sister Sites 2022
Posh Bingo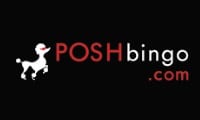 The first thing you're likely to notice about Posh Bingo is that the site is in urgent need of a revamp. It's more than ten years old, and it looks every day of its age. This is a long way from being the most glamorous of the 777 Casino sister sites, which is fairly ironic when you consider the site's name. It probably looked quite upmarket when it was brand new, but online trends have changed significantly since then. That's a shame because Posh Bingo actually has quite a lot to offer. We're not just talking about the games, of which there are plenty, but also the community area of Posh Bingo. The site even publishes a weekly newsletter to all of its players. Hopefully, an edition of that newsletter printed in the near future will confirm that the site is getting an overhaul to make it fit for the casino scene of the 2020s.
888 Ladies

The idea of casinos being separated into male interest and female interest websites is gradually fading into history, but there are still holdouts. 888 Ladies is one of them. If anybody should know whether it's worth keeping female-focused casino sites online in the 2020s, it's the 888 Group. They operate more bingo sites than any other company in the world. If 888 Ladies is still online, it's because the 888 Group believes it's still a viable brand even if trends are changing. This is actually one of the oldest of all the 888 Group casinos, making it one of the longest-standing 777 Casino sister sites. Every day is ladies' day at 888 Ladies, and it's celebrated with daily offers and promotions and a regular supply of brand new games to play. Bingo is the main focus of what goes on here, but there's also a smattering of instant win scratch games and slots to keep things interesting.
Wink Slots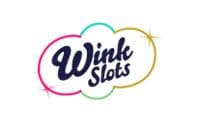 There are so many 777 Casino sister sites that some of them have started 'families' of their own. Wink Slots is an online slots-focused casino site that came into being because of the success of Wink Bingo. Whether or not it was necessary to create a whole new website for Wink Slots isn't clear because there are slots available at Wink Bingo, too. Nevertheless, Wink Slots has developed a life of its own and has far more to offer casino fans than Wink Bingo does if you're looking for a well-rounded casino experience. Wink Slots was launched in 2016, so after more than half a decade on the internet, it can be thought of as a brand that's demonstrated a lot of staying power. The 888 Group has no reservations about shutting a casino site down if it isn't popular, so we can safely assume that Wink Slots continues to attract and retain players. It certainly has the right blend of slots and promotions to do so.
Two Fat Ladies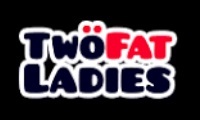 We're a casino review site, so it's not for us to get into debates about whether or not the name of a casino site is politically incorrect. It's a surprise to see a casino with a name like "Two Fat Ladies" staying open for business in the 2020s, but there are so many 777 Casino sister sites that we guess there's room for a little bit of everything. This online slots-driven casino site isn't shy about its theme. When you land on its homepage, the first thing you'll see is a large promotional graphic featuring two plus-sized ladies. Even the current welcome promotion (as of the time of writing) ties into the theme, with up to £88 in bonus funds available as a matched deposit. 88 is, as bingo players will already know, "two fat ladies." If the theme doesn't bother you and you're happy to accept it as an example of the 888 Group's sometimes-strange sense of humour, you'll find this to be a well-provided-for casino site featuring over 500 slots and games.
Glitter Bingo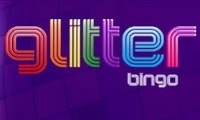 Glitter Bingo is a bingo and casino site with modern promotions and plenty of brand-new casino games, but its style is a definite and deliberate throwback. Everything from the name to the decor is a shout-out to the 1970s. There are glitter balls everywhere when you land on the Glitter Bingo homepage, and even the logo reminds us of a time when flares were cool, and everyone had big hair. The site's motto is "everything is better with glitter." We don't necessarily agree with that because we know what it's like to open a Christmas card full of glitter and still have glitter in the carper the following February, but this is a fun theme at a casino site with a warm, welcoming atmosphere. The platform of 500-or-so games and slots is almost identical to that of Two Fat Ladies, which indicates that at least some of the 777 Casino sister sites use the same software and gaming platform.
Loadsa Bingo
What's better than "some" bingo? The answer, presumably, is Loadsa Bingo. That's the conclusion that the 888 Group hopes you'll reach when you check out this 777 Casino sister site. It's one of the plainer sites in the range, with little in the way of theming and a stronger focus on using the games portfolio to draw a player's attention. Loadsa Bingo promises never to impose any wagering requirements on bonus funds, which is unusual within the 888 Group and, perhaps, a good reason to give this site your consideration if you enjoy the casino network company's product range but wish you didn't have to navigate your way around such things so often. The site's multiple exclusive bingo rooms (including the "Royal Room") are highly rated by bingo players, and there are a few slots to play with while you're waiting for the next iteration of your preferred room to open. Loads Bingo might not look special, but substance trumps style here.
Tasty Bingo
It's rare that you'll see an entire online slots or bingo site based around the style of an individual online slots game, but that seems to be what's happened with this 777 Casino sister site. The background and content frames of Tasty Bingo are borrowed from a very popular NetEnt slot called Fruit Shop. The resemblance isn't so close that we'd accuse the designers of Tasty Bingo of plagiarism, but the likeness is striking. If we had to compare Tasty Bingo to any other 888 Group bingo or casino websites, we'd have to pick Posh Bingo. The layout is very similar, which means it's also similarly dated. There's a curious lack of bingo content for a site that has "bingo" in its name, with only a handful of games available. In fact, the majority of Tasty Bingo's games are hidden from view until players have registered an account with the site. That's generally not the way things are done in the online casino world anymore and might be costing Tasty Bingo customers.
Can 777 Casino Be Trusted?

★★★★★
777 Casino is a 4 Star trusted casino.
1. UKGC License

777 Casino is one of many casinos covered by the licence that 888 UK Limited holds with the UK Gambling Commission under reference 39028.

2. UKGC Fines

888 UK Ltd was fined £9.4m and issued with a formal warning in February 2022 after breaching anti-money laundering and social responsibility regulations.

3. Customer Service

777 Casino offers round-the-clock telephone support and provides an email address, but doesn't have a live chat option.

4. Trustpilot Score

777 Casino's rating with Trustpilot is 2.6 out of 5. However, there are fewer than ten reviews of the casino posted.

5. Company Location

888 UK Limited is one of many UK-focused casino companies based in Gibraltar.

6. Visible T&C's

Full terms and conditions are provided with 777 Casino's promotions and offers.

7. Social Media Presence

You can get social with 777 Casino on Facebook, on YouTube, and even on Google Plus.

8. Number of Sister Sites

There are over two hundred 777 Casino sister sites, which is a perk of being part of the 888 UK Ltd network.

9. Games portfolio

The enormous games portfolio at this casino makes it unlikely that players will move on from it because of boredom.

10. Gamstop links

Gamstop and other, similar organisations have links and logos in the footer of the 777 Casino homepage.

Overall SCORE >

★★★★

★ – 4/5 Stars
What are players saying about 777 Casino?
Here are our condensed / reader's digest summaries of recent player reviews of 777 Casino.
31-Aug-2021 by Chris:
777 Casino is terrible. I spent £100 before I got a bonus, and even then it paid me a sum total of four pence. It's a joke. I understand how gambling works but a return like that is statistically impossible. – source: TrustPilot

28-Jul-2021 by "GJam":
This casino is run by an irresponsible operator. They let me deposit £3000 in 24 hours without any verification. I'm excluded and should never have been allowed to access the site. It took them more than a day to notice this and close my account. – source: TrustPilot
09-Mar-2021 by Allen:
This is a good casino and has a user-friendly interface. I've never had issues with either deposit or withdrawal, and I enjoy the daily bonuses. New games are added every week. – source: AskGamblers
19-Feb-2021 by Constantinos:
777 Casino is obviously rigged. I've seen the dealer's hand change on the card games after their cards have already been shown. I wish I'd been recording my screen at the time. – source: TrustPilot

24-Jan-2021 by Peter:
This site is nothing but a scam as they simply stole everything from me. There is nothing good about this casino, I advise you all to stay away from it. – source: TrustPilot
18-Jan-2021 by Kevin:
777 Casino is stealing from its own players, and they are also conning players with their bonus offers. – source: TrustPilot
13-Jan-2021 by Calin:
I had a lovely experience in this casino. I even won a heavy amount from the free spins they had given me. They also offer quick payout methods. – source: TrustPilot
12-Jan-2021 by Paul:
This casino is scamming people, giving no bonus and not even letting their player win. I regret playing at 777 Casino. – source: TrustPilot
11-Jan-2021 by Tom:
This company is a fraud. I was actually shocked that they don't offer any free spins or match bonus. Stay far away from this casino. – source: TrustPilot
18-Feb-2020 by Alin:
This casino offers you a variety of familiar and unfamiliar games but their bonuses are outrageously bad. They offer you good games but bad support, so I will not recommend it to anyone. – source: AskGamblers
777 Casino Review 2022
777 Casino has been online since 2015. That's more than half a decade ago, so its parent company, 888 UK Limited, must be happy with its performance, or they'd have pulled it offline by now. The name is a curious choice, as somehow "777" gives the impression that it isn't quite as good as "888." This is a casino with a lot of competition, even from within its own network. There are well over 200 777 Casino sister sites operated by 888 UK, so is this one more worthy of your attention and money than the others? The best way to work that out is by reviewing the casino – and that's what we'll do now.
The 777 Casino homepage is a little bit retro, but it's designed to be that way. It even markets itself as a retro casino experience. Rather than being thrown up using the template that the 888 Group uses on so many of its "second-tier" casino sites, 777 Casino has a look all of its own with an eye-catching layout featuring isometric graphics. There's a slight Las Vegas theme to the site, with the road to Nevada featuring in a splash graphic behind a promotional banner informing us of the current welcome offer. The casino loads very quickly on any device and has an easy-to-understand layout. You're never more than a single click or a tap away from where you want to go. 777 Casino is both an exercise in efficiency and a good-looking site. It's difficult to achieve both of those things at once, so we salute the designers responsible for it.
New Player Welcome Offer
It's possible that the 777 Casino welcome offer will have changed between the time we wrote this review and the time you're reading it, so you should verify the information we're about to give to you is still correct before you opt to accept any promotions from the casino. That being said, if the promotion is still the same, it's a comparatively good one. So long as players meet all the eligibility criteria and have the bankroll to maximise the offer, they could bank £200 in bonus funds via a 100% matched deposit.
To take advantage of this offer, players must enter a code when they make their first deposit. Any unused funds will be forfeit after fourteen days. Bonus wins are capped at a maximum of £500, and all funds are subject to an x30 wagering requirement. Only some of 777 Casino's games can be played with the bonus funds, so read through the information carefully before you start spinning.
Monthly Promotions
By far the most attractive of the ongoing promotions at 777 Casino is the fact that it offers you access to the 888 VIP Casino Club. While the offer isn't technically specific to 777 Casino, not every 888 Group casino offers it. That makes 777 Casino one of the network's premier sites. More importantly than that, though, it means players at 777 Casino are eligible for a wide range of first-class promotions. Depending on where they stand in the VIP Club pecking order, players might be invited to glamorous in-person events, receive physical gifts from the casino, and enjoy seriously enhanced promotions. There are three ranks to the 888 VIP Casino Club – VIP, VIP Gold, and VIP Platinum. Progress through the ranks is made by regularly spending money and playing at the group's qualifying casinos. Only big-spenders and high-rollers are ever likely to make it to the top, but most regular players should be able to qualify for at least some of the rewards.
Other ongoing promotions at 777 Casino include a second stage to the welcome bonus which offers 77 free spins on selected spots after second deposits, a daily spin of the site's "wheel of fortune," and smaller promotions specific to the site's blackjack tables and roulette wheels.
Pros and Cons
Having just heaped so much praise on the 888 VIP Casino Club, it would be wrong of us not to also include it as one of 777 Casino's pros. It's one of the most comprehensive loyalty reward programs you'll find at any online casino in the UK. There aren't many casino network companies that routinely fly their players out to Miami, but this one does. We'll also include the fantastic range and depth of the 777 Casino gaming portfolio as a pro for the site, as it's a comprehensive collection of great games from market-leading providers.
Finding negative points for 777 Casino is tricky because it's generally a good casino. The lack of live chat customer support is a surprising omission, though. Not everybody is comfortable with speaking to people over the phone, so having email as the only alternative to doing so feels a little restrictive. The way that the games catalogue scrolls sideways rather than vertically is a weird design feature, too. It takes some of the fun out of having so many casino games if it's difficult to find the ones you're looking for.
Featured Slots and Casino Games
777 Casino slices and dices up its online slots up in several ways. There's a "top 10" section, a "top slot games" section, and a "top exclusive slots" section. The exclusive games aren't to be missed if you prefer finding something unique to playing something you've already taken for a spin dozens of times before, but for the purposes of this exercise, we're going to focus on what's listed in the top 10. That's where the slots that consistently perform the strongest can be found. Here are the three top slots at the time of our visit:-
Diamond Royale: This Red Tiger slot combines the feel of playing dice games at a luxury casino with the reality of playing a traditional-style five-reeled slot. It might look simple and elegant, but in fact, it's way more elegant than it is simple. Diamond Royale has hidden depths, including wild symbols that land with attached multipliers and symbols that can be upgraded by collecting multiple instances of them. There are a couple of catches, though – volatility is high, and RTP is low at 94.73%. That's a bad combination. 
Big Bass Bonanza: By this point, we're convinced that Reel Kingdom's Big Bass Bonanza is going to remain popular forever. It's a 2020 release, but it's rarely left the top 10 section of any online slots website it features at since the month of its launch. Whether or not it borrows too heavily from Fishin' Frenzy is immaterial – it's popular in its own right. The progressive multiplier in the free spins round combines handsomely with the fishing (cash collector) mechanic and can turn any feature round into a lucrative one at any given moment. The RTP of 96.71% is strong, and volatility being slightly above average means big wins will come along occasionally. 
Irish Riches: This Irish-themed slots game is something that the 888 Group has come up with in-house, and we suspect they wouldn't mind us suggesting that they were more than slightly influenced by the success of Barcrest's Rainbow Riches when they were putting it all together. It shares visual traits with the famous Irish slot, but it has unique characteristics all of its own, thanks to the progressive jackpot it's linked to and the fact that multipliers are included in prize picker rounds and then carried into free spins to boost prize pots. RTP is 95.02%. 
Deposit and Withdrawal Methods
777 Casino has one of the most comprehensive lists of accepted deposit methods we've ever seen at an online casino. If we started listing them one by one, we'd be here for the rest of the day. We won't do that, so assume that whatever preferred deposit method you use at other casinos is welcome here. We suspect it would be more useful for you to know which deposit methods are also approved for withdrawal and how long those withdrawals take, so we'll do that instead.
Visa and Mastercard are the basic staples of transacting with casino websites. They're not the fastest, though. You could be waiting up to 6 days for a Visa withdrawal or 4 days for Mastercard. That's unacceptably slow in the context of other casinos. It's far faster to use an e-wallet or e-payment system like PayPal, which should see money arrive in your account within two days, or three at the most. The same turnaround time is quoted for Skrill, MuchBetter, Neteller, and Trustly. If none of the above is acceptable to you, you can request a wire transfer and receive your money in somewhere between four and seven days.
The comparatively slow withdrawal speeds at 777 Casino aren't helped by the fact that the casino imposes a one-day processing turnaround before issuing withdrawals, which feels unnecessary. If it weren't for that, one-day withdrawals ought to be possible.
Customer Support and License
777 Casino is licensed and regulated by three different bodies. The first is the UK Gambling Commission, under licence number 39028. The second is the Malta Gaming Authority under reference MGA/CRP/543/2018. The third is a lesser-regarded licence held with Ireland's Revenue Commissioners.
Clicking "contact us" in the footer of the 777 Casino homepage will take you to customer support, where you can call customer services directly or send an email. 777 Casino aims to respond to all emails within 48 hours.
Final Verdict
We've praised 777 Casino a lot during this review, and the casino is deserving of that praise. It features an original design, it's piled high with great slots and games, and it has a fine range of exclusives to make it stand out from the competition. Even the promotional offers are better than those you'll find at an average online casino. If withdrawal speeds were a little quicker and there was an option for live chat support, we'd have given 777 Casino all five stars.
About 777 Casino and 888 UK Limited
777 Casino is an online casino site that was created in 2015 as a part of the 888 Group and the 888 Casino Club. The 777 Casino site claims to be the "#1 Retro Vegas Casino Experience" with its retro-aesthetic and site theme. Since 777 Casino is part of the 888 Group, in the UK it is operated by 888 UK limited and it is licensed as part of the UK Gambling Commission. With many other bingo and casino sites owned under this brand name, there is no doubt that 777 Casino is a reputable site. Some of these other sites include the main 888 brands, like 888 Poker and 888 Sport, but the 888 Group also owns the likes of Wink Bingo and Posh Bingo.
As mentioned, 777 Casino has a very retro and somewhat old-fashioned look to the site, and with the generic retro colour scheme including light yellows and blues, the aesthetic is clear to anyone new to the site. This casino name also follows the same style as the 888 Group brands, with the three numbers, but 7 is usually regarded as a lucky number, so this could be the inspiration for the choice of name. Three 7's is also commonly found on slot machine games, so it feels very fitting to name an online casino after this widely recognised game. The visuals on the site also fit well into the retro theme, with a pin-up girl greeting you on the main home screen as well as a retro-style font choice as well as the logo representing a vintage American sign.
777 Casino Adverts and Marketing
In late 2021, 777 Casino actually faced some backlash for one of their adverts that has been investigated by the Advertising Standards Authority. There were a series of complaints made against the ad that labelled it "misleading". The advert showed a three-minute countdown timer that was offering free spins, but people realised that the free spin offer did not disappear after the three minutes was up, and instead just refreshed itself. 777 Casino have since commented that the advert was not approved by a third party and was released without having the correct checks. 777 Casino was warned by the Advertising Standards Authority to ensure that no more of their adverts were to be misleading or ambiguous, and the ad was removed. In 2020, the ASA released a campaign to build awareness of their activities and prove that they were removing harmful and untruthful adverts that violated their rules and regulations.
Aside from this recent controversial ad, 777 Casino has released a handful of other adverts, many of which are video ads and can be found on YouTube. These adverts can be found on 777 Casino's YouTube channel that is linked at the bottom of the casino homepage, which you do not find often with casino sites like this. The YouTube channel has over 1k subscribers and has a combined 12+ million views across the few videos that have been uploaded. The most popular video is titled "Believe in Luck? Get £21 Free", and was uploaded in October 2015, boasting over 5.5 million views. This is a shorter version of the longer ad that has also been uploaded to the channel. The other advert which was posted in October 2016, a whole year later, has over 1.6 million views and it is also the shorter version of the longer main advert. This advert is titled "777 Find your Luck".
Both of these adverts are very closely related to the vintage, retro theme of the casino site. They both also play around with the idea of luck, more than actual gaming or casino activities. The 2015 advert shows a man in an old, American saloon-style bar, talking to himself about luck, and occasionally a poker chip or dice will make its way into the shot. The video is quite vague and does not hint toward any online gameplay and makes for a more story-like advert, which is less common in casino adverts. The 2016 advert is very similar in style and shows a rich-looking man picking up a pin-up girl and driving away in a vintage car, passing through green traffic lights every time. This advert has a voiceover instead and talks about being in the "right place at the right time". Both of these adverts refer to Lady Luck, which ties together the theme of luck and subtly relates it back to the casino site itself. Also, both adverts promote the £21 free offer, which is appropriate given the triple 7 in the casino name.
777 Casino Sponsorships and Social Media
777 Casino are currently not part of any partnership and have no history of sponsorship deals. However, the parent company the 888 Group was in 2021 were named the main title sponsorship for the Portuguese Grand Prix which was held in April 2021. Since 777 Casino is part of the 888 Casino Club there is no doubt that any publicity that is given to the 888 Group will also secondhandedly benefit the 777 Casino.
777 Casino's Facebook page is also linked down at the bottom of the homepage on the site, alongside the YouTube channel. This page is not as popular as you might expect, with only 4k page likes. The page, however, does update regularly and informs its players of any current changes happening to the website, such as maintenance or promotional changes. The posts on this page aside from the website updates seem to be more centred around the 888 brand, such as a post showing off the 888 Group sponsorship at the 2021 Portuguese Grand Prix. Since this is a smaller and less popular site in comparison to the 888 Casino, it makes sense to promote this site more as it has a larger audience and will therefore attract more new visitors to this site. Aside from the Facebook and YouTube pages, 777 Casino does not seem to be active elsewhere on social media.