888 Bingo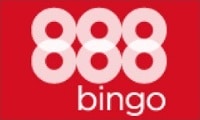 888 Bingo sister sites include Ted Bingo, Sugar Bingo, Slot Ranch, Jazzy Spins, Bingo All Stars, Bingo Barmy, Genie Riches, Prize Land Bingo, Quality Bingo, Quizingo, Love Hearts Bingo, Deluxino and many more. 
888 Bingo (888bingo.com) is operated by 888 UK Limited, 601-701 Europort, Gibraltar, GX11 1AA.
Sites like 888 Bingo







888 Bingo Sister Sites 2022
Hunky Bingo
This is a cheeky little site made by hunky people for the hunky people. The look and feel of the hunky casino are great, as is the case with many 888 Bingo sister sites, there are 'beefy bingo games', and 'bulging jackpots' here for you to enjoy. While the website design may be very appealing, the technical side of the casino is hunky-dory too. There are great big bonuses and promos for amazing bingo rooms and the fully stacked slot selection.
Hunky Bingo is operated by 888 UK Limited, which means safety and security are the highest priorities at the site. The site is 100% safe as it is supervised by the UKGC as well as the GBGA. While all the hunky ones are welcomed at the site, non-hunky people are also encouraged to visit the site and enjoy its rewards.
Sing Bingo
Many players sing the praises of this casino for its musical design and rockstar offers. Rock out with action-packed bingo rooms or slots because the casino presents you with all the game categories to satisfy your urge to groove with amazing games. The choice is yours! Play popular games or discover your new favourite game in the casino's extensive game library. You can join bingo rooms in early access to try new and exciting bingo games that are still in early development.
Contact the casino support if you run into any sort of problems at the casino. If you decide to make an account at the casino fast and efficient banking is waiting for you, so you don't have to wait for deposits to clear before you get straight into the musical action.
Giant Spins
Giant Spins is a big, bold, and beautiful 888 Bingo sister site. The most giant thing about it is that there are no caps on winnings from bonus funds, so this is a casino that lets you win big and doesn't penalise you for getting lucky. It's a slots site rather than a bingo site, but you probably knew that already from the casino's name. This is one of 888's white label casinos, so they don't manage it directly but they do provide the quality platform the company is so well known for.
While slots are the cut and thrust of Giant Spins, it also comes with a large live dealer section for those who want to get a little more up close and personal with the games. Up to fifty free spins are on offer as part of the welcome bonus, which makes out at £100 in bonus funds as a thank you for signing up.
Ted Bingo
Ted Bingo is the name of this bingo and casino site, but "Ted Bingo" is also the name of its mascot character. He's a well-dressed teddy bear who may or may not have connections to the mafia. Having those connections would certainly explain how he's able to offer so many fine incentives and promotions to both existing players and those who are new to his casino site.
Ted Bingo is an ideal sister site for 888 Bingo because both casinos specialise in the "luck of the draw" numbers game. Like 888 Bingo it also has a selection of slots and other casino games to keep you entertained during those pauses between games, or when you're waiting for your preferred room to open.
Chit Chat Bingo
Players at Chit Chat Bingo might come for the extensive selection of bingo rooms, but they stick around for the conversation. It's an 888 Bingo sister site that's as much about community and conversation as it is about bingo games, but the chat doesn't come at the expense of any quality. You'll find the same great range of bingo options here as you would anywhere else in the 888 Group range, plus a few that are exclusive to this popular site.
Chit Chat Bingo turns a lot of heads with its 400% matched deposit welcome offer, which comes with a low wagering requirement of x4. That's a great way to get new players invested. By the time they've used up their bonus they may have made a few friends in the chat room, and so it becomes their new favourite bingo site.
Bingo All Stars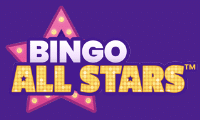 Rub shoulders with the stars at Bingo All Stars, which is 888 UK's "celebrity bingo" brand. We're not saying that you'll definitely meet Linda Lusardi or Rustie Lee in their themed bingo rooms, but we're also not ruling that out as a possibility! Celebrity connections are a big part of this site's appeal. Most of the stars who feature in the promotional material were at the peak of their careers during the 1980s and 1990s, so we guess that Bingo All Stars is aimed at players "of a certain age."
888 UK has so many bingo sites that there's sometimes no difference between them other than the theme. Bingo All Stars doesn't have anything that you won't find at the top end of the range, but if you enjoy celebrity gossip and star treatment this is likely to be the best option for you.
Bingo Barmy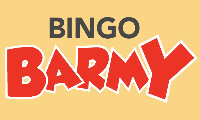 Bingo Barmy has a name that's so obvious in its intentions that we almost don't need to describe it – but we shall. If you're barmy about bingo, Bingo Barmy is a site that was made for you. It's one for the eccentrics, with off-the-wall decor including mirror balls, giraffes, and disco balls. The whole idea of playing bingo is that you can have a laugh while you're doing it, and that's easier at Bingo Barmy than any other casino site in the 888 Bingo sister site collection.
Bingo Barmy might be fun, but it isn't frivolous. The fun atmosphere would be ruined if there weren't great promotions or exciting bingo rooms to get involved in, but Bingo Barmy doesn't come up short in that department. It might be a little off-kilter, but it still comes with the 888 Group standard of quality.
Genie Riches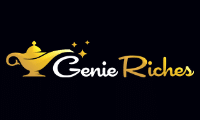 If you saw a genie and were offered three riches, you'd use at least one of those wishes to ask for riches unless you're already so rich that you don't have to worry about money. Genie Riches offers players the opportunity to skip the "wishing" part and take the genie's riches directly from source. There's a hint of Disney's "Aladdin" about the Genie Riches site, including the cheeky suggestion that there might be a ""hole new world" of wins waiting for you here.
Genie Riches is a slots site. That means no bingo, and not all that much to play with other than the great range of slots. That might mean it's not of all that much interest to you as an 888 Bingo sister site if bingo's what you're after, but it's always nice to have a few alternative options.
Prize Land Bingo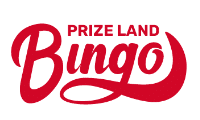 Prize Land Bingo might be the only example of a bingo and casino website that lost its branding partner and became bigger afterwards. It was a big deal when it was known as Iceland Bingo. Its connection to the supermarket helped it to develop brand familiarity and attract a customer base. It was even advertised on television for a while. Rather than retreat into the background when Iceland ended the arrangement, though, Prize Land Bingo found a whole new lease of life.
The re-branded site has been the star of many a television commercial in the past two years, and is one of the biggest bingo sites under the 888 umbrella. Most of the promotions are based on prize giveaways, as is implied by the name, so if you like having a little something extra to play for while you're waiting for your numbers to come up, it's a solid choice.
Quality Bingo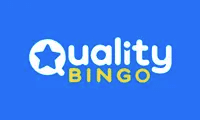 Quality Bingo is a fair description of what you can expect to find at this 888 Bingo sister site. It's a fair description of what you'll find at almost any 888 Group bingo site in all honesty, but the casino network company has taken extra care and attention with this one to make sure it's worthy of the name. There's nothing frivolous about Quality Bingo – it's a site fully devoted to bringing you the best possible games with the fewest possible distractions.
Nearly every other bingo site in the 888 family has a theme. The only theme at Quality Bingo is "this is a great place to come and play bingo." It's a no-frills approach and it takes a more serious approach to its subject matter than its siblings, but for some players it's exactly what they're after.
More 888 Bingo Sister Sites
The above list is far from complete. We keep the full list of 888 Group casinos and bingo sites on our dedicated 888 page, but if you've already tried everything we've suggested above and still want more, here's a few bingo-focused sites from under the 888 umbrella that might be to your liking.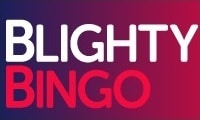 Can 888 Bingo Be Trusted?

★★★★★
888 Bingo is a 3 Star trusted casino, here's why:-
1. CS Efficiency

GREAT – Customer support at 888 Bingo is accessible through live chat, telephone, or email. Live chat and telephone may not be available at all times. 

2. Speed of Payouts

POOR – There is no way to make a withdrawal from 888 Bingo in fewer than four days, even with modern methods like PayPal.

3. HTTPS website

YES – There are no security issues with the 888 Bingo website. 

4. Score on Trustpilot

N/A – 888 Bingo is not listed on Trustpilot. 

5. Owner Location

TRUSTED – 888 UK Limited is headquartered in Gibraltar.

6. UKGC Licence and Fines

888 UK Ltd was fined £9.4m and issued with a formal warning in February 2022 after breaching anti-money laundering and social responsibility regulations. 

7. Other non UK licences

YES – A second license for this casino is held with the Gibraltar Gambling Commissioner. 

8. Bonus WR

VERY HIGH – Some promotions at 888 Bingo come with a wagering requirement of x80, which is more than double the average. 

9. Key Terms Visible

YES – Key terms and conditions in relation to bonuses are clearly indicated where relevant. 

10. Use of Gamstop logo

YES – This site has both the Gamstop and Gamcare logos listed within its footer. 

Overall SCORE >

★★★

★★ – 3/5 Stars
888 Bingo is trusted but offers slow withdrawals and very high wagering requirements on bonuses.
What are players saying about 888 Bingo?
Here are our condensed / reader's digest summaries of recent player reviews of 888 Bingo. There haven't been many reviews of this casino elsewhere on the internet recently. If you play here regularly, why not leave a review and let your fellow players know what they're in for?
08-Jan-2021 by Elly:
888 Bingo is a great online casino, they have a huge selection of games and also provide bonuses for all the players. – source: WhichBingo
18-Jul-2018 by Alan:
I will not be logging on this casino ever again as they have the worst staff, they do not provide the bonuses as they advertise. – source: WhichBingo
28-Sept-2013 by Sabrina:
This casino is managed by a group of scammers. They took my money which I deposited for a bonus and blocked my account. Stay away from this scam. – source: WhichBingo
15-Aug-2013 by Matt:
It is a good casino. They provide you with high odds. They also have a good variety of games. I have won a few times on this casino and never had trouble during withdrawals. – source: WhichBingo
24-Apr-2013 by Henry:
I play on this casino with my friends because they provide good bonuses. They also have live chat with lovely hosts, they will help you with any kinf of issues. – source: WhichBingo
22-Feb-2012 by Tony:
It is the best casino I have played on. The withdrawals are quick and easy, I have won many times on this casino and I will continue playing on it. – source: WhichBingo
888 Bingo Review 2022
Any bingo or casino site that has the 888 name is bound to receive a lot of attention. The world-famous casino network company operates well over one hundred gambling websites, some of which it owns and operates directly and others that it hands out as white labels. Only the very best of those casinos get to feature the 888 name in their title. 888 Bingo is one of them, and is also one of the oldest of all the bingo sites on the internet after launching in the late 1990s. Is it getting long in the tooth, or does it still deserve to be treated as a premium quality bingo site?
New Player Welcome Offers
On the face of it, the 888 Bingo welcome offer looks good. It's a 500% matched deposit bonus. Look closer, though, and bonus funds are capped at £100. Winnings come with an x30 wagering requirement, which is a better rate than you'll find for the other bonus funds available through the site's promotions. It's not outstanding, but it's not awful. It's enough to get your time at 888 Bingo off to a good start. 
Monthly Promotions
Loyal players at 888 Bingo can take part in the casino's loyalty plan, which has four tiers. Progress is made by accumulating "jewels," which are obtained through making deposits. Every £1 deposited is equivalent to twelve jewels, and the fourth tier opens up at the 2400 jewels mark. Players at the top level get enhanced levels of cashback, more free spins per month, and additional tickets to the site's biggest bingo room with its £10K jackpot. Be warned, though – any bonus funds acquired as part of the loyalty scheme are subject to an x80 wagering requirement, which feels more like a hindrance than a reward. 
888 Bingo also runs additional, smaller-scale promotions like happy hours, daily jackpot games, and a free bingo game to play each day. 
Pros and Cons
Pros
888 Bingo offers a loyalty reward program that offers substantial cashback and other perks as players climb up the four rungs of the ladder. There's always a free game to play each day, and even those on the lower tiers of the loyalty program can enter special jackpot bingo games and enter daily draw prizes. 
Cons
You can't get your money out of 888 Bingo quickly. It takes 48 hours for the site just to process a withdrawal request, and from there it takes at least another 48 hours to get the funds to you. On top of that, the 80x wagering requirement that comes with some of the bonus promotions is unreasonably high and is more like a punishment than a perk. 
Featured Slots and Casino Games
888 has a site for every type of player and 888 Bingo is, funnily enough, the specialist bingo site. That means the featured games at 888 Bingo are all bingo games. You'll find them listed front and centre on the homepage when you arrive at the site, and they're updated several times a day. 75 Ball Bingo games appear to be more popular than 90 Ball Bingo Games, with the "High 5" and "Roller Coaster" rooms especially popular with players. 
The site also comes with a well-selected collection of online slots, which are neatly divided into several sub-categories. Select "top 10 in the UK," and you'll see some familiar names. It's no surprise to see Starburst there, because the colourful space slot has been in the top 10 in the UK for more than a decade. 99 Time is a weirder inclusion. It's one of the more "out-there" slots from the Eyecon range, and is full of symbols that would upset your dentist. Bonus features include a prize picker round that allows you to build your dream ice cream cone and win multipliers while doing so. It scores a full 10/10 for originality. 9 Masks of Fire, which started the trend of attaching massive jackpots to scatter symbols, is another one of the slots you'll find in this all-star section. 
Deposit and Withdrawal Methods
It's easier to get money into 888 Bingo than it is to get it out again. Deposit methods include PayPal, Paysafe cards, Apple Pay if you're using an Apple mobile device, and payment over the telephone. You can only use cards or PayPal to get money back out again unless you specifically request a bank transfer. 
We wouldn't recommend asking for a bank transfer because it could take up to ten days to reach you. PayPal is faster, but still takes between four and five days. Cards take between five and seven. There are no options at 888 Bingo for instant withdrawals. 
Customer Support and License
There isn't a 24/7 customer support facility at 888 Bingo, but you can speak to them over the phone or through live chat in the bingo rooms from early morning until late at night. Email is another option if you're happy to wait for a response. 
All gambling activities at 888 Bingo are offered in accordance with the licences that 888 UK Ltd holds with the Gibraltar Gambling Commissioner and the UK Gambling Commission. 
The Verdict
The quality on offer at 888 Bingo isn't in doubt. It has a phenomenal catalogue of games and some of the busiest and best bingo rooms on the internet. Where it lets itself down is with its payment terms and bonus restrictions. Four days doesn't cut it anymore when it comes to withdrawal speed, and imposing an x80 wagering restriction on bonus funds almost defeats the point of giving people bonus funds at all. There are bingo sites out there with better terms. 
The Power of the 888 Brand
888 Bingo – Taking Over The Football World
You can identify a world-class, well-known casino brand from the sponsorships it's attached to and the profile it enjoys in the media. 888 Bingo is connected to the 888 brand, which is about as big as it gets for casino companies in the UK. Through being part of the 888 brand, it enjoys the kind of profile that most other casino companies can only dream of. A big part of that is the company's multiple connections to football.
There's no bigger domestic football competition in the world than the English Premier League, and anyone who watches EPL fixtures in the United States of America gets reminded of 888's existence each time they tune into a match. The company signed an agreement with NBC – one of the biggest broadcast networks in the USA – to sponsor English Premier League Football coverage from the 2021/2022 season onward. Content provided by 888 appears during the main broadcast, but also in the pre and post-game shows.
More Than One Type Of Football
As a global brand, 888 knows that sponsoring just one sport won't get it as much coverage as it needs to continue growing. That's why 888 Bingo's parent company also sponsors the National Football League in the UK and Ireland. This is a reversal of its position in the USA. English football is sponsored by 888 in America, and American football is sponsored by 888 in the UK. 888 is listed as the "official sports betting partner" of all NFL coverage in both the UK and Ireland, with its branding at its most visible during coverage of the Super Bowl on Sky Sports. The precise terms of these sponsorship deals have never been disclosed, but it's safe to assume that several million pounds changed hands in the sponsorship of both sports.
Branching Into Other Sports
It's clear from 888's marketing strategy that sports have become a big focus for the company in the past two years. 888 Bingo and the 888 Casino in general are both already well-known in the UK, so perhaps the company's managers feel that it's safe to shift the focus away from those subsections of the business in the short term and give its sports betting platform some time in the spotlight.
Within the past twelve months, we've seen 888 sport agree to sponsor four high-visibility race meetings at Cheltenham. Horse betting is the bread and butter of many a gambler in the UK, so there's still a lot of value to be had for any company that can get its name seen at major events. Racing, like football, seems to be a theme when it comes to 888 and sponsorships. They also dipped their toes into the waters of Formula 1, sponsoring the 2021 Portuguese Grand Prix.
Twenty Years of Excellence
Given the amount of money that 888 spends on lucrative sponsorships, we can tell that this is a company with a large marketing budget. That budget extends to television commercials. In March 2021, 888 launched a new TV advertising campaign marketed around the slogan "twenty years of excellence," celebrating two decades since the launch of the company in 2001.
The biggest claim main in the thirty-second commercial is that 888 Casino is "the number one live casino." It doesn't say which territory it's the number one casino is in, so viewers are left with the impression that they're referring to the whole world. Such a claim is very difficult to verify because there are numerous different ways of assessing such a statistic, but it's certainly true to say they're among the world's biggest. Knowing that a company has been online for twenty years gives customers confidence when they're dealing with the brand, so it's a smart hook.
Working With Dom Joly
If you're old enough to play online slots and casino games in the UK, you're probably also old enough to remember the comedy show "Trigger Happy TV." It was popular during the first few years of the 21st century, mostly for a recurring sketch about a man walking around busy town centres shouting into an oversized mobile phone. We assure you that it was funnier than we're making it sound. The man in the sketch was Dom Joly, who became famous because of his involvement in the show and later went on to have a show of his own called "Dom Joly's Happy Hour."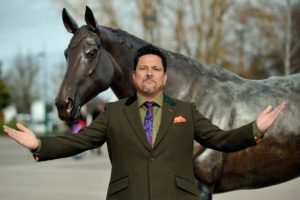 "Trigger Happy TV" is over now, as is the comedian's self-titled show, but Dom Joly is still a familiar face on British television thanks to appearing in several commercials over the years. In 2020 he became the face of 888 Bingo. The commercial is just as surreal as you'd expect from Jolly. He walks to the sofa of his apartment dressed in flippers and an old-fashioned bathing suit and then loads the 888 bingo website, at which point coins start raining down from the ceiling until he's buried in them. The message – obviously – is that playing casino games with 888 is an opportunity to go swimming in cash. The commercial is thirty seconds long and first appeared in mid-2020, but still occasionally plays on some channels today.
Pitching To Women
Gaming is not as male-oriented as it used to be. There are thought to be more women playing casino games now than at any point in history, and brands are changing their approach to marketing and presentation to suit this new audience. Rather than making significant changes to its "prime" website, 888 Bingo has taken a unique approach to new female players.
Find your way to the footer of the 888 Bingo homepage, and you'll notice a link labelled "888 Ladies." Click on that link, and you're taken to a new standalone "888 Ladies" bingo and slots website that promises "every day is ladies day." The range of games on offer is broadly similar to the selection of games at the main 888 Bingo site, but there's more pink in the graphics, and the language used is a little softer. The "free bingo" options at the site take centre stage – presumably in the hope that players will migrate across to playing bingo for money once they've exhausted the free options.