888 Sport
888 Sport sister sites include 888 Poker, 888 Casino, 777 Casino, Mr Green and William Hill.
888 Sport (888sport.com) is operated by 888 UK Limited, 601-701 Europort, GX11 1AA, Gibraltar.
Sites like 888 Sport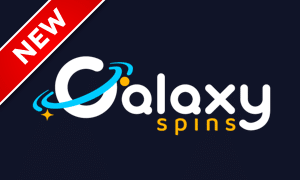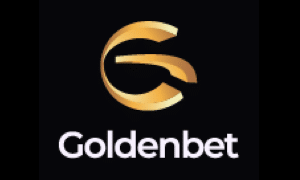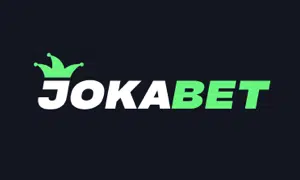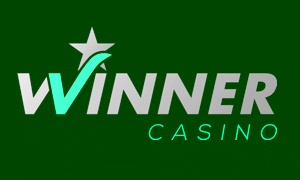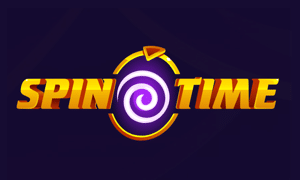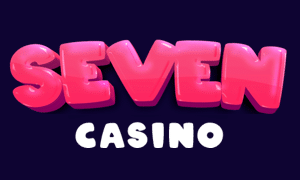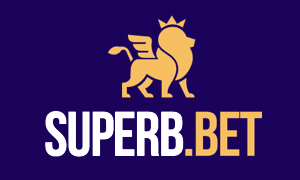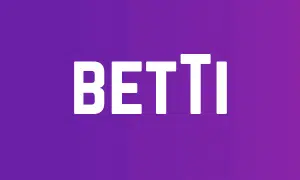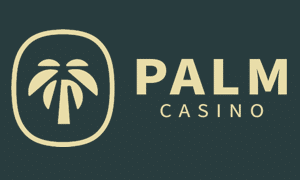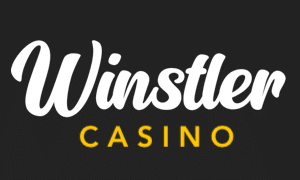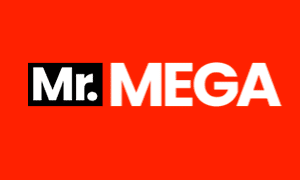 888 Sport Sister Sites 2023
888 Casino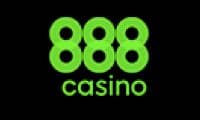 888 Casino is the ultimate 888 Sport sister site. 888 Sport has been around for a long time and is undoubtedly one of the premier sites on the network, but without 888 Casino, there wouldn't even be a network. For the 888 Group, 888 Casino is where it all started. It was the first casino to launch, and it remains the flagship casino 25 years later. Those of you who are good with maths will already have realised that means 888 Casino has been around since 1997. There was barely an online casino scene to speak of back then. 888 Casino was quick out of the gate and had built up an enormous player base before most other online casinos had even reached the design stage. This is simply one of the biggest casino websites on the planet – and a "must try" for anyone who's never played here before. We're not guaranteeing that everybody will love it, but most players do.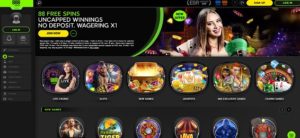 888 Poker
888 Poker is the only surviving member of the 888-branded 888 Sport sister sites other than 888 Casino. There used to be more sites on this network bearing the same famous name and logo, but they were all sold to Broadway Gaming Limited in 2022. 888 Bingo and 888 Ladies are both still trading – they just belong to someone else now. As a poker site, 888 Poker is fine. It's not one of the most popular poker sites in the country, and nor is it considered to be significant when compared to the likes of Party Poker or PokerStars, but what exists here is more than adequate. Players can claim a reasonable bonus on their first deposit, there's a guide for new players, and the mobile app has been noted for its quality. The very best players at 888 Poker may occasionally find themselves invited to play in person at special events – and that's where the real money is to be won with 888 Poker.
777 Casino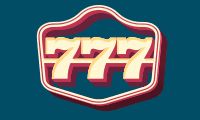 When virtually the entire set of 888 Sport sister sites was sold to Broadway Gaming Limited, 777 Casino wasn't originally pegged to be a survivor of the sale. 888 UK Limited intended to keep only the sites that had its core branding, and even then, it parted with 888 Ladies and 888 Bingo. 777 Casino, against the odds, was kept with the core sites despite its inferior branding. It's hard not to look at 777 as not being as good as 888, but it's a casino that deserves to be evaluated and understood on its own merits. If anything, 777 Casino is better-looking than 888 Casino. It has broadly the same collection of iGaming entertainment with a heavy focus on slots, but its "Las Vegas road trip" theme makes it a more entertaining site to look at. If faced with a straight choice between 888 Casino and 777 Casino we might plump for the latter, but there's no reason why you can't try both.
Mr Green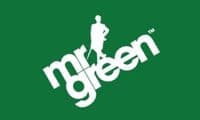 If you apply the strictest definition of "888 Sport sister sites" to this list, Mr Green shouldn't make the cut. All of the other sites we've looked at thus far are listed on the UK Gambling Commission licence of 888 UK Limited. Mr Green, by contrast, is the only site listed on the UK Gambling Commission licence of Mr Green Limited. It makes the cut here because Mr Green Limited belongs to WHG International (the owner of William Hill), and William Hill belongs to 888 Holdings. That places Mr Green quite a long way down the pecking order when it comes to importance, which might explain why it was shorn of its sportsbook shortly after 888 acquired William Hill – the new owners must have decided there was no room for another sports betting site on a platform that already offered 888 Sport and William Hill. As such, Mr Green is now "just" a casino site – but it's still a casino site with plenty of exclusive content.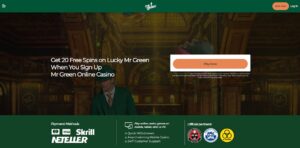 William Hill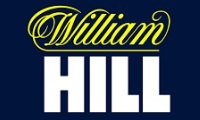 If you're looking for 888 Sport sister sites, you must know a thing or two about betting on sports. As such, you shouldn't require any introduction whatsoever to William Hill. This is one of the UK's best-known betting websites and is also one of the most loved. When it was acquired by 888 Holdings in 2022, the deal ended a long period of independence that went back to the first half of the 20th Century. There are older betting brands in the UK than William Hill, but not many. Becoming an 888 property has worked out well for William Hill so far, with the brand retaining a strong presence both online and on the British high street. The modern version of the "Bill Hill" website offers bingo, poker and casino games as well as sports betting, effectively offering everything you'll find at the other 888 Sport sister sites all under one famous roof.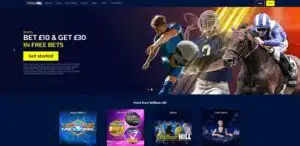 Can 888 Sport Be Trusted?

★★★★★
888 Sport is a 3-star trusted casino.
1. UKGC License

As an 888 UK Ltd casino, 888 Sport is covered by licence 39028 with the UK Gambling Commission.

2. UKGC Fines

888 UK Ltd was fined £9.4m and issued with a formal warning in February 2022 after breaching anti-money laundering and social responsibility regulations.

3. Customer Service

The only customer support option at 888 Sport is a web contact form, with no live chat unless you're already logged in.

4. Trustpilot Score

888 Sport holds a rating of 1.4 out of 5 with Trustpilot after over 2100 reviews.

5. Company Location

888 Sport belongs to 888 UK Ltd, which is based in Gibraltar.

6. Visible T&C's

All 888 Sport promotions come with their full terms and conditions clearly visible.

7. Social Media Presence
The 888 Group has active Facebook, Twitter/X, YouTube, and Instagram accounts.
8. Number of Sister Sites

There are five 888 Sport sister sites, all of which are outlined above.

9. Games portfolio

888 Sport focuses only on sport so it's not fair to penalise it for not having hundreds of slots or other casino games. The range of sports betting options is extensive.

10. Gamstop links

Gamstop, Gamcare, and 888's own responsible gambling support services are linked from the footer of the website.

Overall SCORE >

★★★

★★ – 3/5 Stars
888 Sport Review 2023
888 Sport is almost as old as 888 Casino and the entire 888 Group. The year was 1997 when 888 Sport launched online. Tony Blair was the Prime Minister of the UK, Oasis were still storming the top of the charts, and it was far from a given that anyone even had the internet in their homes. Only high-ranking businesspeople had mobile phones. The world was a very different place back then, but 888 Sport has been around for long enough to see it all change. Has it kept up with the other sports betting websites around it while those changes have happened? If you want the answer to that question, read this review.
888 Sport Welcome Bonus
888 Sport is all about the here and now. There will likely be different promotions available every time you arrive on the site's homepage, with the promotions linked to whatever sporting events are happening that day or that week. As such, it doesn't offer a formal welcome promotion. It used to as recently as the beginning of 2023, but the powers that be at 888 Holdings have switched up the site's strategy since then. Don't despair if you're the sort of player who's motivated by welcome promotions and the red carpet treatment, though – while none of the bonuses here are termed as sign-up offers, there are still plenty of promotions you can avail yourself of as soon as you've registered an account.
Website Design
888 Sport has been designed to be a comprehensive sports betting website. It has a fashionably dark background with orange highlights, which set a striking tone. The impression given is that this is a website that is serious about sports betting. Football gets more space on the homepage than anything else, but that's not unusual on a UK sports betting website. Almost as much space is given over to horse racing, but the full "Sports A-Z" menu will give you a breakdown of every sport and event you can place bets on here. 888 Sport offers odds on sporting contests that happen all over the world, so it's safe to say that if you can't find odds here, it's probably not possible to bet on a fixture at all.
While 888 Sport is a standalone website, it's well integrated with the other "premier" sites in the 888 range. To access one of the 888 Sport sister sites, all you'll need to do is look to the top menu and find the appropriate logo. 888 Casino and 888 Poker are both only a single tap or click away.
If you're only here for sport, you should find the website very easy to use. A common-sense approach has been used to putting the site together, with all the menus easy to find and a comprehensive FAQ section if you need a little assistance finding your way around. The footer of the homepage contains even more links, including information about secure banking, deposit methods, and turnarounds for withdrawals. This is a clean, professional-looking website that's been built with serious players in mind.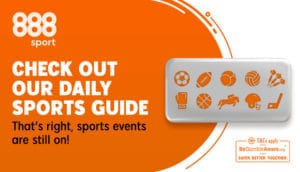 888 Sport Pros and Cons
Pros: The biggest thumbs up we can give to 888 Sport is that it has a spectacular range of betting options. In-play odds are available for people who want to place a wager on a game or contest that's already started, and a schedule for the rest of the day and the week ahead is provided on the homepage. You even have the option to bet on virtual sports if there's nothing happening in the real world that takes your fancy at the time of your visit. On top of that, the casino's list of promotions and incentives is refreshed and revisited regularly. Often, there are promotions linked specifically to individual forthcoming fixtures, matches, and contests. It's always worth starting with the promotions page in case there's a way of enhancing the wager you were already planning on making.
Cons: The biggest thumbs down at 888 Sport is undoubtedly the poor standard of customer service. This is a massive casino, and the 888 Group is one of the biggest casino networks in the whole industry. Bearing that in mind, it seems almost crazy that they don't offer any live customer support whatsoever. Live web chat is the minimum we expect from a casino in the 2020s, and yet the option isn't here. Slow withdrawals can be an issue, too. 888 Sport waits a full day before it even starts processing a withdrawal request, which means there's no such thing as an instant withdrawal at this site.
Payment Methods
We've just criticised 888 Sport for its slow withdrawal processing times, but we can't criticise it for the range of deposit and withdrawal methods that it offers. While there are some UK casino sites out there that shy away from embracing e-wallets, 888 Sport isn't one of them. You're free to use your MuchBetter, Neteller, or Skrill e-wallet here if you wish, and it's probably the fastest way to get your money. Withdrawals of that kind tend to arrive in your account within 2-3 days. Trustly withdrawals work to the same guidelines.
If you don't have an e-wallet or electronic payment method and you'd prefer to use traditional means to conduct your transactions with 888 Sport, you'll be waiting up to 5 days for a Visa withdrawal. Mastercard withdrawals might be two days faster. Wire transfers are the slowest method of all, with an expected wait time of up to seven days for withdrawals to reach you.
Customer Support and License
888 Sport holds an impressive four licenses. The first and most important is with the UK Gambling Commission under reference 39028. The second most important license is with the Malta Gaming Authority (MGA/CRP/543/2018). Descending in order of importance from there, 888 Sport is also covered by Remote Gaming Licence Numbers 112 and 113 from the Gibraltar Gambling Commissioner and also by a separate license issued by Ireland's Revenue Commissioners. These same licences cover all of the 888 Sport sister sites.
We've already spoken at length about our concerns with 888 Sport's lack of customer service options, but to reiterate the point once more, the only way you can get in contact with customer support at this site is through a contact form unless you're logged into your account, in which case you have the option of live chat. Given that login problems are one of the most likely reasons you'd need to speak to customer care, that's far from ideal
888 Sport – The Verdict
888 Sport is a firm favourite with players in the UK. Part of that is down to the general popularity of the 888 brand in the country, but the quality of the site itself has a lot to do with it, too. 888 Sport looks like a big-time betting site from the moment you first lay eyes on it, and it never really wavers from that impression unless you have cause to contact customer support. The customer support issue is hurting 888 Sport because many of the negative reviews it attracts on Trustpilot can be put down to poor customer care. If they could improve on this, we'd have no reservations about recommending 888 Sport as a five-star sports betting site.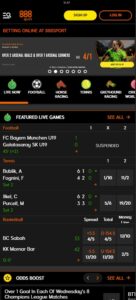 What are players saying about 888 Sport?
Here are our condensed / readers digest summaries of recent player reviews of 888sport.
08-Nov-2023 by Dustin:
888 Sport is an absolute scam. They've restricted my account and are blocking withdrawals. Despite sending my ID and utility bill three months ago, they claim I'm not verified. After over ten attempts to contact them, I'm still without answers. I'd recommend any other sportsbook over this one due to their appalling service. – source: Trustpilot
06-Nov-2023 by Luca:
I'd give zero stars if possible. I was banned without explanation after qualifying for the UP FOR 8 PROMOTION a year ago. The support team is clueless about the ban imposed by the operations team. It's been a baffling experience. – source: Trustpilot
02-Nov-2023 by Pete:
888 Sport has scrapped all free bets, bonuses, spins, and even the best odds guarantee, claiming it's for our benefit. Their 'bet boosts' still fall short compared to others. It's as if they think we don't compare odds. It's frankly embarrassing. – source: Trustpilot
01-Nov-2023 by A Gill:
Don't bother with 888 Sport. I've been waiting over a week for account verification, which has halted my deposits. Despite reaching out twice, they say it could take up to 21 days to verify documents, which is ridiculous. It's a frustrating wait. – source: Trustpilot
29-Oct-2023 by Kevin:
I've had a terrible experience with 888 Sport. They've taken money from my bank but haven't credited it to my account. I've had to alert my bank about these dodgy practices. They're nothing short of thieves. – source: Trustpilot
28-Oct-2023 by Julian:
888 Sport is untrustworthy. Verification is slow, taking an average of four days, and I didn't receive the sign-up bonus after fulfilling the requirements. Customer service was no help at all. Better to stick with more reliable betting apps. – source: Trustpilot
28-Oct-2023 by Big G:
After depositing and providing all necessary details, 888 Sport still hasn't activated my account for withdrawals. Avoid them at all costs; they're a scam. – source: Trustpilot
22-Oct-2023 by Daniel:
The worst betting company there is, 888 Sport accused me of money laundering and confiscated £13. It's laughable and absurd. They need to get a grip. – source: Trustpilot
21-Oct-2023 by Scorda:
Steer clear of 888 Sport. I had a horrendous experience, with my funds locked in my account for over 20 days, causing me significant stress. Despite sending about 50 emails, their customer service was the worst I've ever experienced. Just avoid them! – source: Trustpilot
21-Oct-2023 by Tom:
My cash-out wasn't recognised twice on the same bet with 888 Sport. There are far better betting apps out there. The negative reviews speak volumes. I've uninstalled the app and taken my business elsewhere. – source: Trustpilot
About 888 Sport and 888 Holdings
888 Sport was founded in 1997 as the main sports brand of the 888 UK Limited group. Its main focus is European sports betting and gambling. The site allows for both live betting and pre-game betting and covers a huge range of sports, such as horse racing, football, and virtual sports. It is part of the trio that makes up the main 888 brands – 888 Casino, 888 Poker and 888 Sport, which are all linked at the top of each main site's home page. It is one of the biggest and most popular sports betting sites in the industry, particularly due to it being part of the giant company 888 Holdings.
888 Holdings was also established in 1997 and has since grown into one of the largest companies in the industry. 888 Casino was the first brand to be born, back when the company first launched in 1997. Then in 2002, 888 Poker was released. The 888 Holdings Group is based in Gibraltar, as well as all of its main brands, which have headquarters in Gibraltar too. They also hold licenses from both the Gibraltar Gaming Authority and the UK Gambling Commission, meaning all of their sites and brands hold these licenses too.
888 Sports Advertising
Along with the other 888 brands, 888 Sport is no stranger to adverts and sponsorships. Over the years, 888 Sport has published a large number of adverts, most of which can be found on their YouTube channel, which has over 61,000 subscribers. But adverts are not the only thing that can be found on this channel. With over 33 million views across the channel, there is an abundance of sports-related content available on this channel, including videos from big events such as the Euro 2020 football tournament and Cheltenham Festival 2019. This range of videos means that 888 Sport fans have a hub to watch all of the videos that cater to their interests and can also keep up to date on any events.
The most viewed video on the 888 Sport YouTube channel is their 2015 "Treble the Odds" advert, which has racked up over 2.7 million views. The "Treble the Odds" slogan is a recurring theme for 888 Sport adverts, as it can also be seen in their 2017 ad, which also has over 2 million views. The videos are slick and short, with the 2017 ad featuring a range of different sports that can be found on the 888 Sport betting site. The Treble Odds marketing comes from the 888 branding, with all of their main sites having treble 8 in the name as well as it being the main name of the company. It makes for an unforgettable promotion and ties it all together, making for a well-done and popular set of ads.
888 Sport Sponsorships
888 Sport has also participated in a huge range of sponsorships and brand deals. Their earliest and first sponsorship was just two years after their release, with a sponsored stand at Fontwell Park Racecourse in England in 2010. When it comes to brand ambassadors, their first was footballer Santiago Cañizares, who joined 888 Sport in 2011 as the first European brand ambassador. Then, in 2012, former footballer Ian Wright joined 888 Sport during The Euros, and in 2014, Channel 4 presenter Emma Spencer joined as their horse racing expert. Also, over on their YouTube channel, many famous names such as Big Narstie have gotten involved with video production, drawing more people to the channel.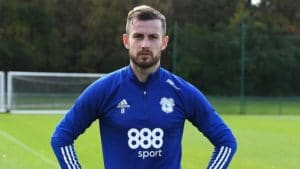 2020 was a big year for 888 Sport's sponsorships and deals. In 2020, 888 Sport signed a partnership deal with Cardiff City as the training kit sponsor. Also in 2020, 888 Sport agreed on a sponsorship deal with the NFL, meaning that 888 Sport are the official betting partner of the NFL in the UK and Ireland. This deal also meant that 888 Sport was the official sports betting partner of both the Super Bowl and the NFL London Games across the 2021-22 season. Then, 888 Sport was the title sponsor for the Champion of Champions snooker at Marshall Arena, which was covered live on ITV4. This took place in November 2020.
In 2021, 888 Sport was announced as the official partner of the Cheltenham Showcase meeting and sponsored four race meetings across the event. Barry Geraghty also partnered with 888 Sport to become the brand's Horse Racing Ambassador in the UK & Ireland. Most recently, in January 2022, 888 Sport has sealed its first official sponsorship deal with RB Leipzig, a club in Germany's major league. This deal is set to last until 2023 and will include the 888 Sport branding being placed around major locations for the team. This deal will help grow 888 Sport's brand to a more global level, while introducing the brand to new players and fans. They will also partake in giveaways for the fans.
888 Sport on Social Media
As well as the usual social media content we often see from online casino and gambling companies, 888 Sport also works separately in social media to cover relevant sporting events, by sharing relevant content to their fans and followers from outside content sources. They have also held online sports video competitions, such as the 'keepie uppie' competitions, where fans had the chance to win £3,000 in sponsorships.
Unsurprisingly, 888 Sport has a very large presence on social media, particularly on Facebook, where they have over 39,000 followers. Their posts receive high volumes of interaction as they share relevant content that easily appeals to their audience and followers. The content includes lots of sports-related content that engages fans. Many of the posts also include the small 888 Sport logo in the corner to remind people of the betting site. The Facebook content encourages its followers to get involved with sports and sports betting by sharing interactive content, predictions, and lots of questions to engage their fans.