888 Sport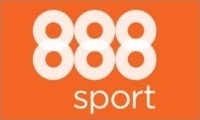 888 Sport sister sites include 888 Casino, City Bingo, Fantastic Spins, Slot Crazy, Spinzilla, Irish Spins, and many more.
888 Sport (888sport.com) is operated by 888 UK Limited, 601-701 Europort, GX11 1AA, Gibraltar.
Sites like 888 Sport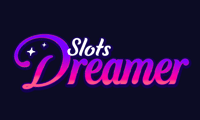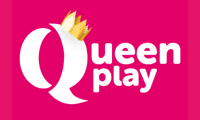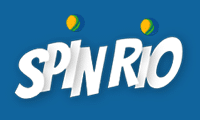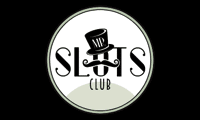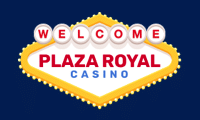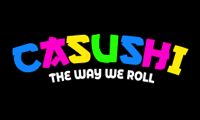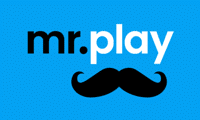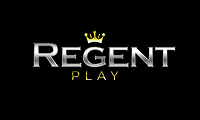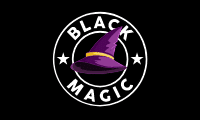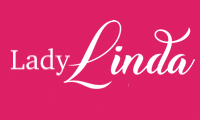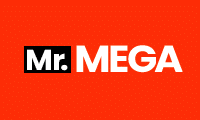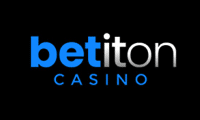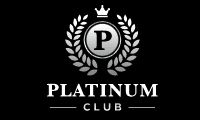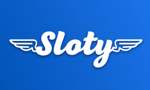 888 Sport Sister Sites 2022
Celeb Bingo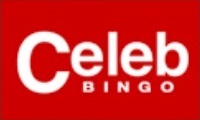 There might not be any formal celebrity connection at Celeb Bingo, but that doesn't mean that this can't be a fun place to come and play bingo. You might even find time to fit in a few online slots, too. Celeb Bingo might fall a little below the expected standard of 888 Sport sister sites when it comes to visuals, but the paparazzi theme is an original one, and it makes the site feel different to the hundreds of others that exist within the 888 Group range. You'd normally expect a site called "Celeb Bingo" to have at least one celebrity partner or sponsor, but instead, it opts for a style inspired by glossy magazines. Bespoke bingo rooms are available on a 24/7 basis, and you should be able to wrangle quite a few free bingo games out of the site's various promotional offers so long as you qualify for them.
Wish Bingo
A lot of the 888 Sport sister sites are bingo sites. That's the nature of the 888 Group's business, which focuses on bingo and slots sites far more than it focuses on sports. 888 Sports is an outlier, but Wish Bingo is far more in keeping with what you might expect from a "standard" site across the range. It's one of the more basic of its kind, with a gentle purple theme and a slightly dated, blocky layout that doesn't make optimum use of the space available to it. Nevertheless, there are a few reasons why you may want to consider playing at Wish Bingo if bingo's your bag. One of them is the nightly jackpot, which is touted on the homepage at the start of each day as a reason to either stick around or come back later. Wish Bingo tends to get an average of one new game each week, and you'll also see that promoted on the homepage. As the site says itself, "happiness is bingo!"
Tasty Bingo
If you think you've seen Tasty Bingo somewhere before, but you're not an existing player, it might be because you're an online slots fan. Anyone who's ever played Fruit Shop by NetEnt will find that several of the design elements of this 888 Sport sister site are more than a little familiar. Fruit Shop is a very popular slot, so there are far worse places to get ideas from. Tasty Bingo is a little like Wink Bingo in that it's one of the older bingo sites on the 888 Group network, so its layout and user interface is a little behind the times. It may not have had much in the way of significant updates since it was brand new in 2010, but if you're willing to forgive it for what it lacks in modern style, it still packs a powerful punch in terms of bingo options and promotions. As always with 888 UK Ltd casinos, the slots selection is also strong.
Wink Bingo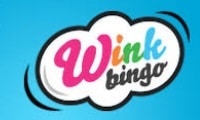 Wink Bingo is the perfect example of what the 888 Group can do with a bingo site when they really go "all-out" with design. The comic-book style of Wink Bingo looks fresh, modern, and attractive. An eye-catching design is half the battle when you're trying to persuade people to stick around at a bingo or casino website, and Wink Bingo wins that battle the moment a new player lands on its homepage. Very few of the other bingo sites in the 888 Sport sister sites range look as good as this. You're unlikely to find as many exclusive bingo rooms across the rest of the range as there are here, either. Wink Bingo's commitment to its theme is absolute, extending all the way down to the "shop" section, where the "coins" you earn by playing at the site can be turned into cash prizes, free spins, or free bingo tickets.
888 Casino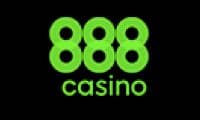 888 Casino is the ultimate 888 Sport sister site. 888 Sport has been around for a long time and is undoubtedly one of the premier sites on the network, but without 888 Casino, there wouldn't even be a network. For the 888 Group, 888 Casino is where it all started. It was the first casino to launch, and it remains the flagship casino 25 years later. Those of you who are good with maths will already have realised that means 888 Casino has been around since 1997. There was barely an online casino scene to speak of back then. 888 Casino was quick out of the gate and had built up an enormous player base before most other online casinos had even reached the design stage. This is simply one of the biggest casino websites on the planet – and a "must try" for anyone who's never played here before. We're not guaranteeing that everybody will love it, but most players do.
City Bingo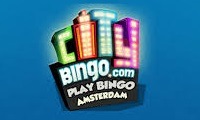 We're back to the second tier of 888 Sport sister sites now. That's not intended as an insult at City Bingo's expense – it's just a case of not every bingo or casino site on the 888 Group network being of the same standards as Wink Bingo or 888 Casino. City Bingo is popular with players and isn't lacking in personality. The "travel the world" theme is well-realised with a world map in the background, and while the "Bingo In Hong Kong" motto isn't explored any further than a motto beneath the website's logo, there's enough about the style of presentation to set it apart from the majority of the other mid-range 888 bingo sites. A slight redesign to make City Bingo feel more contemporary would be a shrewd move from the casino network's design team, but other than that, this is a competently-executed bingo site.
Spinzaar Casino
We've mentioned already that the 888 Group cares more about bingo games than it does about everything else, but when it makes exceptions, it tends to do it well. 888 Sport itself is evidence of that, but so is Spinzaar. This slots-dedicated casino site comes with over 500 games, and those games have been carefully picked from a collection of the brightest and best providers from across the world. It's not a particularly close match as an 888 Sport sister site because it doesn't offer sports betting, but if you've settled your sports bets for the day and you'd like to spin some slots before you log off the internet, Spinzaar could potentially be a great choice for you. It's a little lacking in terms of promotions, but promotions aren't everything and the depth of the slots catalogue more than makes up for what's missing elsewhere.
Irish Spins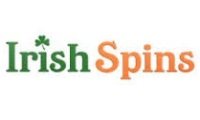 Modern-day online slots come with hundreds of different themes. There's a theme and a genre for every type of player, but the Irish theme remains the most popular overall. It helps a little that it's one of the oldest themes for slots, dating back to a time long before slots were played on the internet, but something about the allure of the Emerald Isle keeps players coming back time and time again. It's with that in mind that the 888 Group developed Irish Spins as an 888 Sports sister site. You'd expect to find the world's best Irish-themed slots here, and you will. There's far more to the Irish genre than just Rainbow Riches and Leprechaun Luck, so if you love the Irish theme and you're looking for something new to play within it, Irish Spins is undoubtedly your best bet.
Jazzy Spins
Jazzy Spins is a casino site that was made using the same template as Celeb Bingo but has a totally different focus – and we don't just mean the jazz theme. This is an online slots site rather than a bingo site. If we believe Jazzy Bingo's assessment of itself, it is, in fact, "The Ultimate Online Casino Experience." We're not sure we'd go that far – it would need a live dealer and casino section to qualify for such an honour – but it's a very attractive site which is much enhanced by its theme. New games get the lion's share of the attention on the Jazzy Spins homepage, but all of the classics are here, too, and they're joined by instant win digital scratchcards and Slingo games. In fact, some of the Slingo games have big-time television connections. Jazzy Spins isn't a massive online casino, but you know what they say about things that come in small packages.
Cherry Wins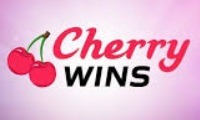 Cherry Wins was created using the same template as Irish Spins. With very few exceptions, it also offers the same online slots and casino games. There are two ways of looking at that fact. The first way would be to say that the 888 Group was a little unambitious when it designed this 888 Sport sister site. The second would be to say that players obviously enjoy the look and feel of casino sites like this, so it makes sense to give them more of what they want. While Cherry Wins gives a slight impression that it was designed with female players in mind, that impression isn't so overwhelming that men shouldn't feel comfortable registering and spinning the reels of the 500+ slots that reside here. If there's any difference at all to be found between Cherry Wins and Irish Slots, it's within the promotions, so perhaps check out both and take advantage of whichever promotional package appeals the most to you.
Can 888 Sport Be Trusted?

★★★★★
888 Sport is a 4 Star trusted casino.
1. UKGC License

As an 888 UK Ltd casino, 888 Sport is covered by licence 39028 with the UK Gambling Commission.

2. UKGC Fines

888 UK Ltd was fined £9.4m and issued with a formal warning in February 2022 after breaching anti-money laundering and social responsibility regulations.

3. Customer Service

The only customer support option at 888 Sport is a web contact form, with no live support whatsoever.

4. Trustpilot Score

888 Sport holds a rating of 2.1 out of 5 with Trustpilot after over 1600 reviews.

5. Company Location

888 Sport belongs to 888 UK Ltd, which is based in Gibraltar.

6. Visible T&C's

All 888 Sport promotions come with their full terms and conditions clearly visible.

7. Social Media Presence

The 888 Group has active Facebook, Twitter, YouTube, and Instagram accounts.

8. Number of Sister Sites

Being part of the 888 Group means that there are over 200 888 Sport sister sites.

9. Games portfolio

888 Sport focuses only on sport so it's not fair to penalise it for not having hundreds of slots or other casino games. The range of sports betting options is extensive.

10. Gamstop links

Gamstop, Gamcare, and 888's own responsible gambling support services are linked from the footer of the website.

Overall SCORE >

★★★★

★ – 4/5 Stars
What are players saying about 888 Sport?
Here are our condensed / readers digest summaries of recent player reviews of 888sport.
20-Feb-2022 by Sewoee:
888 Sport is an awesome website to play with. – source: TrustPilot
19-Feb-2022 by Louis:
Verification times at this site are shocking. It takes up to 72 hours according to them, but mine took a week. Even when they'd processed all my documents they asked for another proof of photo ID, so I had to wait an extra day and eventually got my money on day 8. – source: TrustPilot
13-Feb-2022 by Jon:
I bet on virtual races a lot with them. I was on a run of losing bets but then I had a few wins that should have been worth hundreds of pounds. I only got my stake back on some of those races even though it clearly says I won in my betting history. I'm still waiting for a reply from customer services about this. – source: TrustPilot
09-Feb-2022 by James:
I only joined because of the welcome promotion, but I didn't get it. When I queried this, I was told that my account didn't qualify for the promotion because of an "internal decision." They refuse to explain this to me, so I'll be taking it further. – source: TrustPilot
07-Feb-2022 by P Balage:
I got a great surprise when I matched eight bets at once for a big prize. Thank you 888 Sport for being in my life – I'll keep on betting and hope to win like this again! – source: TrustPilot

15-Apr-2021 by Seamus:
Do not waste your time and money on this site. There are only bots and no actual humans in the live chat. I made a deposit but never even got my welcome bonus. – source: TrustPilot
15-Apr-2021 by Vincetic:
This site is rubbish. All of their bonuses are falsely advertised and even if you somehow win they won't give you your withdrawal. – source: TrustPilot
15-Apr-2021 by Neil:
This casino is really bad and the welcome offer is just a scam as you only get the 100% bonus after you lose all your initial deposit. – source: TrustPilot
14-Apr-2021 by Kate:
I sent my verification documents about a week ago and they still have not been verified. They allowed me to make a deposit but now I have to wait for my withdrawal. – source: TrustPilot
14-Apr-2021 by Dunphy:
I made a deposit on this casino after reading about their welcome offer. Never recieved anything in my account so I e-mail the support team which still have not responded. – source: TrustPilot
888 Sport Review 2022
888 Sport is almost as old as 888 Casino and the entire 888 Group. The year was 1997 when 888 Sport launched online. Tony Blair was the Prime Minister of the UK, Oasis were still storming the top of the charts, and it was far from a given that anyone even had the internet in their homes. Only high-ranking businesspeople had mobile phones. The world was a very different place back then, but 888 Sport has been around for long enough to see it all change. Has it kept up with the other sports betting websites around it while those changes have happened? If you want the answer to that question, read this review.
Welcome Bonus
Welcome bonuses are always subject to change, but you can rest assured that there will be at least something there for new players when they arrive at 888 Sport for the first time. At the time we visited the site to write this review, the welcome offer was worth up to £30 in free bets plus £10 to spend in the 888 Casino. To qualify for the free bets and bonus funds, players need to deposit and bet at least £10.
All free bets at 888 Sport expire after seven days if they're not used. The casino bonus has to be played at the 888 Casino site, and also has to be claimed within seven days. The maximum you can win at the casino with your bonus funds is £500, and those funds are subject to a slightly high 40x wagering requirement.
Website Design
888 Sport has been designed to be a comprehensive sports betting website. It has a fashionably dark background with orange highlights, which set a striking tone. The impression given is that this is a website that is serious about sports betting. Football gets more space on the homepage than anything else, but that's not unusual on a UK sports betting website. Almost as much space is given over to horse racing, but the full "Sports A-Z" menu will give you a breakdown of every sport and event you can place bets on here. 888 Sport offers odds on sporting contests that happen all over the world, so it's safe to say that if you can't find odds here, it's probably not possible to bet on a fixture at all.
While 888 Sport is a standalone website, it's well integrated with the other "premier" sites in the 888 range. To access one of the 888 Sport sister sites, all you'll need to do is look to the top menu and find the appropriate logo. 888 Casino and 888 Poker are both only a single tap or click away.
If you're only here for sport, you should find the website very easy to use. A common-sense approach has been used to putting the site together, with all the menus easy to find and a comprehensive FAQ section if you need a little assistance finding your way around. The footer of the homepage contains even more links, including information about secure banking, deposit methods, and turnarounds for withdrawals. This is a clean, professional-looking website that's been built with serious players in mind.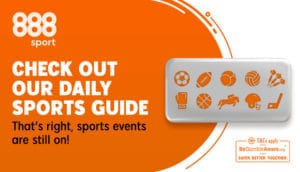 Pros and Cons
The biggest thumbs up we can give to 888 Sport is that it has a spectacular range of betting options. In-play odds are available for people who want to place a wager on a game or contest that's already started, and a schedule for the rest of the day and the week ahead is provided on the homepage. You even have the option to bet on virtual sports if there's nothing happening in the real world that takes your fancy at the time of your visit. On top of that, the casino's list of promotions and incentives is refreshed and revisited regularly. Often, there are promotions linked specifically to individual forthcoming fixtures, matches, and contests. It's always worth starting with the promotions page in case there's a way of enhancing the wager you were already planning on making.
The biggest thumbs down at 888 Sport is undoubtedly the poor standard of customer service. This is a massive casino, and the 888 Group is one of the biggest casino networks in the whole industry. Bearing that in mind, it seems almost crazy that they don't offer any live customer support whatsoever. Live web chat is the minimum we expect from a casino in the 2020s, and yet the option isn't here. Slow withdrawals can be an issue, too. 888 Sport waits a full day before it even starts processing a withdrawal request, which means there's no such thing as an instant withdrawal at this site.
Payment Methods
We've just criticised 888 Sport for its slow withdrawal processing times, but we can't criticise it for the range of deposit and withdrawal methods that it offers. While there are some UK casino sites out there that shy away from embracing e-wallets, 888 Sport isn't one of them. You're free to use your MuchBetter, Neteller, or Skrill e-wallet here if you wish, and it's probably the fastest way to get your money. Withdrawals of that kind tend to arrive in your account within 2-3 days. Trustly withdrawals work to the same guidelines.
If you don't have an e-wallet or electronic payment method and you'd prefer to use traditional means to conduct your transactions with 888 Sport, you'll be waiting up to 5 days for a Visa withdrawal. Mastercard withdrawals might be two days faster. Wire transfers are the slowest methods of all, with an expected wait time of up to seven days for withdrawals to reach you.
Customer Support and License
888 Sport holds an impressive four licenses. The first and most important is with the UK Gambling Commission under reference 39028. The second most important license is with the Malta Gaming Authority (MGA/CRP/543/2018). Descending in order of importance from there, 888 Sport is also covered by Remote Gaming Licence Numbers 112 and 113 from the Gibraltar Gambling Commissioner and also by a separate license issued by Ireland's Revenue Commissioners.
We've already spoken at length about our concerns with 888 Sport's lack of customer service options, but to reiterate the point once more, the only way you can get in contact with customer support at this site is through a contact form. You can't speak to anybody "there and then" via phone or live chat. It's a black mark on an otherwise impressive resume for 888 Sport.
Conclusion
888 Sport is a firm favourite with players in the UK. Part of that is down to the general popularity of the 888 brand in the country, but the quality of the site itself has a lot to do with it, too. 888 Sport looks like a big-time betting site from the moment you first lay eyes on it, and it never really wavers from that impression unless you have cause to contact customer support. The customer support issue is hurting 888 Sport because many of the negative reviews it attracts on Trustpilot can be put down to poor customer care. If they could improve on this, we'd have no reservations about recommending 888 Sport as a five-star sports betting site.
About 888 Sport and 888 Holdings
888 Sport was founded in 1997 as the main sports brand of the 888 UK Limited group. Its main focus is European sports betting and gambling. The site allows for both live betting and pre-game betting and covers a huge range of sports, such as horse racing, football, and virtual sports. It is part of the trio that makes up the main 888 brands – 888 Casino, 888 Poker and 888 Sport, which are all linked at the top of each main site's home page. It is one of the biggest and most popular sports betting sites in the industry, particularly due to it being part of the giant company 888 Holdings.
888 Holdings was also established in 1997 and has since grown into one of the largest companies in the industry. 888 Casino was the first brand to be born, back when the company first launched in 1997. Then in 2002, 888 Poker was released. The 888 Holdings Group is based in Gibraltar, as well as all of its main brands, which have headquarters in Gibraltar too. They also hold licenses from both the Gibraltar Gaming Authority and the UK Gambling Commission, meaning all of their sites and brands hold these licenses too.
888 Sports Advertising
Along with the other 888 brands, 888 Sport is no stranger to adverts and sponsorships. Over the years, 888 Sport have published a large number of adverts, most of which can be found on their YouTube channel, which has over 61,000 subscribers. But adverts are not the only thing that can be found on this channel. With over 33 million views across the channel, there is an abundance of sports-related content available on this channel, including videos from big events such as the Euro 2020 football tournament and Cheltenham Festival 2019. This range of videos means that 888 Sport fans have a hub to watch all of the videos that cater to their interests and can also keep up to date on any events.
The most viewed video on the 888 Sport YouTube channel is their 2015 "Treble the Odds" advert, which has racked up over 2.7 million views. The "Treble the Odds" slogan is a recurring theme for 888 Sport adverts, as it can also be seen in their 2017 ad which also has over 2 million views. The videos are slick and short, with the 2017 ad featuring a range of different sports that can be found on the 888 Sport betting site. The Treble Odds marketing comes from the 888 branding, with all of their main sites having treble 8 in the name as well as it being the main name of the company. It makes for an unforgettable promotion and ties it all together, making for a well-done and popular set of ads.
888 Sport Sponsorships
888 Sport have also participated in a huge range of sponsorships and brand deals. Their earliest and first sponsorship was just two years after their release, with a sponsored stand at Fontwell Park Racecourse in England in 2010. When it comes to brand ambassadors, their first was footballer Santiago Cañizares, who joined 888 Sport in 2011 as the first European brand ambassador. Then, in 2012, former footballer Ian Wright joined 888 Sport during The Euros, and in 2014, Channel 4 presenter Emma Spencer joined as their horse racing expert. Also, over on their YouTube channel, many famous names such as Big Narstie have gotten involved with video production, drawing more people to the channel.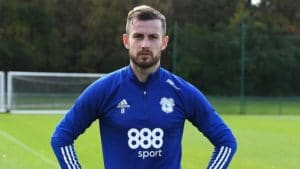 2020 was a big year for 888 Sport's sponsorships and deals. In 2020, 888 Sport signed a partnership deal with Cardiff City as the training kit sponsor. Also in 2020, 888 Sport agreed on a sponsorship deal with the NFL, meaning that 888 Sport are the official betting partner of the NFL in the UK and Ireland. This deal also meant that 888 Sport were the official sports betting partner of both the Super Bowl and the NFL London Games across the 2021-22 season. Then, 888 Sport were the title sponsor for the Champion of Champions snooker at Marshall Arena that was covered live on ITV4, this took place in November 2020.
In 2021, 888 Sport were announced as the official partner of the Cheltenham Showcase meeting and sponsored four race meetings across the event. Barry Geraghty also partnered with 888 Sport to become the brands' Horse Racing Ambassador in the UK & Ireland. Most recently, in January 2022, 888 Sport has sealed its first official sponsorship deal with RB Leipzig, a club in Germany's major league. This deal is set to last until 2023 and will include the 888 Sport branding being placed around major locations for the team. This deal will help grow 888 Sport's brand to a more global level, while introducing the brand to new players and fans. They will also partake in giveaways for the fans.
888 Sport on Social Media
As well as the usual social media content we often see from online casino and gambling companies, 888 Sport also work separately in social media to cover relevant sporting events, by sharing relevant content to their fans and followers from outside content sources. They have also held online sports video competitions, such as the 'keepie uppie' competitions, where fans had the chance to win £3,000 in sponsorships.
Unsurprisingly, 888 Sport have a very large presence on social media, particularly on Facebook, where they have over 39,000 followers. Their posts receive high volumes of interaction, as they share relevant content that easily appeals to their audience and followers. The content includes lots of sports-related content that engages fans, many of the posts also include the small 888 Sport logo in the corner so to remind people of the betting site. The Facebook content encourages its followers to get involved with sports and sports betting, by sharing interactive content, predictions, and lots of questions to engage their fans.