Alpha Interactive Solutions N.V. Casinos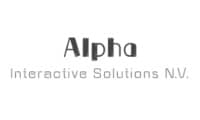 Alpha Interactive Solutions N.V. is a casino network company with six active sites. The Alpha Interactive casinos are Bronze Casino, Casino Napoli, Split Aces, Spicy Spins, SpinUp Casino and 6 Black.
Alpha Interactive Solutions N.V. casinos operate c/o Zr. M.J. Hugenholtzweg, Z/N Uts, Gebouw, Willemstad, Curacao.
Similar to Alpha Interactive Solutions Casinos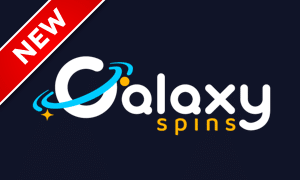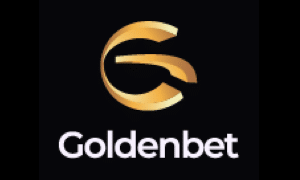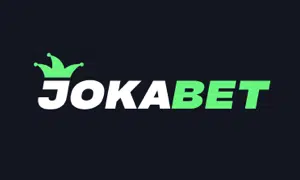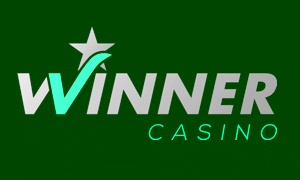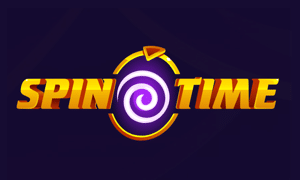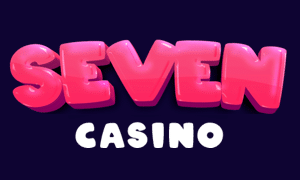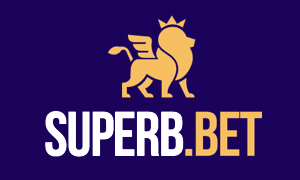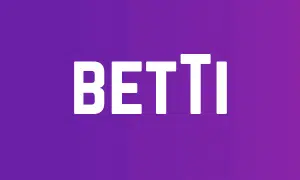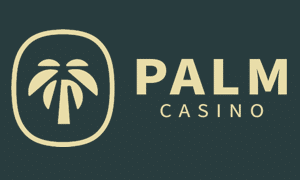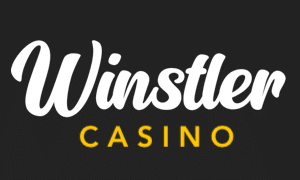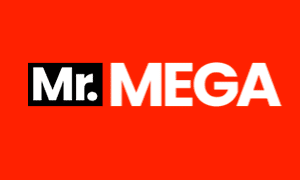 All Alpha Interactive Solutions N.V. Casinos 2023
Alpha Interactive Solutions N.V. is a casino network company based on the island of Curacao. Some- but not all – of the casino network companies based in Curacao hold a licence with a weakly-regarded regulatory body called Antillephone N.V. but Alpha Interactive Solutions N.V. is not one of them. None of the company's casino sites claim to be covered by any licence whatsoever, which is a big red flag. Another red flag is the fact that they allow UK players to register and play at the sites without holding a UK Gambling Commission licence. Based on this information, and taking into account numerous negative reviews of the sites, we don't recommend playing at any of the Alpha Interactive Solutions N.V. casino sites. We present the contents of this page for information purposes only.
UK players are only protected when they play at sites covered by a UK Gambling Commission licence. Alpha Interactive Solutions N.V. does not hold a licence. 
Bronze Casino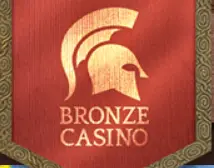 Bronze Casino presents itself with a fun, cartoonish Viking theme, reflected in both the cartoon characters on the homepage of the casino site and the helmet in its logo. The Bronze Age ended long before the Vikings emerged, but we won't hold that against Bronze Casino. We don't expect the people who make online casino sites to hold doctorates in ancient history. The Viking theme is key to the site, as players are invited to "fight battles and collect wins" to progress through the various VIP reward levels at Bronze Casino. There's also a multi-layered welcome bonus which is split across the first three deposits any new player makes, although we note that the terms and conditions attached to the bonus funds aren't specified alongside the offers. You can add that to the list of red flags about Bronze Casino and the company that owns it. If you're an experienced online slots player, you might also notice that a lot of the slots at Bronze Casino look like slots you've played and enjoyed before yet have different names. That's because they're imitations. Bronze Casino leaves us with the feeling that its good looks aren't matched by its content, but that's to be expected at an unlicensed casino.
Casino Napoli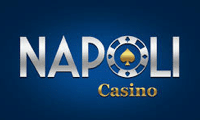 A lot of what we've just said about Bronze Casino could also be said about Casino Napoli. In fact, the same could be said about all of the casinos in the Alpha Interactive Solutions N.V. family. They're a mostly good-looking set of casino sites, but they're sites that quickly turn up concerns when you peek behind the curtain. The idea of Casino Napoli is that it evokes the ethos of playing at a classy casino in Italy, and it sets the tone nicely with a beautiful backdrop of the Italian coastline, but after that, things quickly fall apart. Again, we have promotions and bonuses offered without the terms and conditions of those bonuses and promotions being made clear. Again, we have slots that are clearly "inspired by" far more famous slots. Very few well-known providers have chosen to work with Casino Napoli (or with Alpha Interactive Solutions N.V.), and we invite you to ponder upon the reasons for that. We think the range of slots at Casino Napoli is identical to that of Bronze Casino, and the same is likely true of the video slots, card and table games that are also available across both casino sites. The "about us" section of Casino Napoli talks a good game about being fair and responsible, but without a licence, it means nothing.
Split Aces
With a name like "Split Aces Casino," you'd expect this site to focus on card and table games. It doesn't really do that. The atmosphere of Split Aces Casino is a touch more opulent than either of the other Alpha Interactive Solutions N.V. casino sites we've looked at thus far, but despite looking like a classy Monte Carlo-style casino, it's still a slots-driven site. The recurring theme we've identified already is that whoever handles graphic design for this casino network company does an excellent job, but whoever's in charge of filling the casinos up with games is unable to match the quality of their work. Split Aces Casino is hosted by a cartoon character called Mr Macau Hero, but the presence of a cartoon character on a site that otherwise apes the look and feel of a high-status casino is jarring. Split Aces Casino specifically names the provider of most of its games; it's BetSoft. They're not a massive name in the casino world, and the fact that they're named when nobody else is makes us wonder if they provide literally all of the casino games we've seen at the Alpha Interactive casino sites. The promotions at this casino might be eye-catching, and the site design might sparkle, but we have the same concerns about Split Aces as we do about all the others.
Spicy Spins
If you were to check out all of the Alpha Interactive Solutions N.V. casinos on this list in order, you'd start to get a sense of deja vu by the time you landed at Spicy Spins. The theme of the casino sites might change, but the content remains the same. We mean that literally. Aside from the name of the casino, the content of the "about us" page of Spicy Spins is identical to that of Casino Napoli. Spicy Spins comes with a Mexican theme topped off with an anthropomorphic chill in a sombrero, and we get another appearance from Mr Macau Hero too. All of the cartoon capers and mascots make the Spicy Spins homepage a busy place to be, with each character offering a different bonus feature or promotion. The terms of those promotions remain unspecified. Interestingly, there's a link in the footer of the Spicy Spins casino site offering links to pages like Analyze Casino, The Best Casinos, Find Fair Casinos and more. It looks like Spicy Spins – or the casino's owners – are attempting to make up for the absence of any licences or regulatory approvals by linking to positive reviews of the casino on independent websites. Don't be fooled – there's still no regulatory protection here and nobody to turn to if Spicy Spins lets you down with customer service or transaction handling.
SpinUp Casino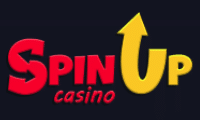 SpinUp Casino is the most nondescript, uninspiring casino site in the Alpha Interactive Solutions N.V. range. The company's high standards of graphic design haven't been adhered to with this site, leaving us with a chunky blue, red and yellow design that's functional but a little flat. A male and female wolf – in space – appear to be the site's mascots, so at least we can say that it still possesses some character even if it isn't as easy on the eye as its sister sites. Other than that, everything is (yet again) the same – and that goes for that repeated text in the "about us" section of the casino, too. A large golden stamp in the footer of the SpinUp Casino homepage tells us that the site is "Mr Gamble Approved," next to which is a "thumbs up" from Casino Hipster. However, clicking the links won't take you to any confirmation of these claims – they merely go to the homepages of the organisations in question. SpinUp Casino at least offers a link to a responsible gambling organisation further down in the footer, which isn't something that we can say about its sister sites. Apparently, the biggest ongoing promotion at SpinUp Casino is cash back, but there's still no confirmation about the terms attached to it.
6 Black
Based on traffic and searches, 6 Black is the most popular casino in the Alpha Interactive Solutions N.V. range. We struggle to see why that is. It's another relatively plain-looking casino site with no discernible theme or character. The closest it gets to offering us any sense of style is Mr Macau Hero's third appearance across the casino family, so perhaps he ought to be thought of as the brand's mascot rather than being attached to any of the individual sites. 6 Black leans more on live casino games than it does on online slots, with the majority of the promotions at the site targeted at those who prefer to interact with live dealers than those who prefer to stand back and spin reels. Oddly, 6 Black has a link to Gamble Aware in the footer of its site despite not being covered by a UK Gambling Commission licence. If we were being kind, we could take that as a sign that 6 Black is trying to be a responsible operator, but a cynic would say it's an attempt to make the casino appear more legitimate. Ultimately, it doesn't matter. You're no more or less safe playing at 6 Black than you are playing at any of the other Alpha Interactive casino sites, which is to say you're not safe at all. None of these casinos should accept players from the UK, and the fact that they do is a tell-tale sign that the company that runs them doesn't care much for regulations or responsibilities.
About Alpha Interactive Solutions N.V.
Alpha Interactive – Almost Invisible
This isn't the first or last time we'll say that it's hard to gather information about casino network companies that base themselves on the island of Curacao. Having headquarters on the island goes hand in hand with a lack of transparency, a lack of publicly-available information and, most importantly of all, a lack of oversight. There are iGaming regulators in Curacao, Antillephone N.V. being the best known of them, but the regulators are known for being indolent. They're reluctant to involve themselves in disputes between players and casinos and almost never take any regulatory action against casino operators. To make matters worse, they have a reputation for handing out licences to anybody who wants one. That makes it all the more puzzling that Alpha Interactive Solutions N.V. hasn't even bothered to obtain a licence in Curacao. Such a move would give the company a veneer of respectability among customers who didn't know any better, but the Alpha Solutions N.V. casinos operate with no licences whatsoever.
We never recommend that players in the UK should play at casinos based in Curacao, but we have even more reasons to recommend avoiding playing at Alpha Interactive Solutions N.V. casinos. For one, the company doesn't name itself on any of the casino sites it operates. We only know that the casinos we've listed above are Alpha Interactive N.V. casinos because we've done research. There are very few good reasons why a casino network company would want to obscure its relationship with any of the casino sites that it operates. We're left with the impression that if you have cause to complain about your experience with any of these casinos, you'll be on your own. Based on customer feedback and complaint handling, we'd suggest that your chances of getting any such complaint resolved to your satisfaction are low.
Alpha Interactive Solutions N.V is even more invisible than most of its neighbouring casino network companies in Curacao. It has never published any statistics of any kind. There's no way of knowing how many people work for the company. We cannot determine how much money the company does or doesn't make. We can't even say whether it's connected to any other casino network companies. This is a company that works as hard as it can to remain in the shadows and make itself difficult for customers to find. We openly question the reasons for that.
Bad Press And Confusing Corporate Information
We've already established that the casinos owned and operated by Alpha Interactive N.V. aren't places that UK players ought to trust with their money, but if you're considering ignoring our advice and pressing ahead anyway, here's some more information that you ought to know. In 2018, the Alpha Interactive Group was named "Worst Casino Group of the Year" by Casinomeister. The Casinomeister website describes the firm as the "rogue of all rogues" and goes on to call them "bottom feeders." Casinomeister claims to have evidence of Alpha Interactive's employees encouraging players to sign up and play even after those players have admitted to having gambling problems and self-excluding in the past. Alpha Interactive's association with Affpower – a platform that's been known to pirate and copy casino games and software – is noted. If you've heard of the casino network company Game Tech N.V. and the problems associated with that company, you should be aware that Alpha Interactive Solutions N.V. and Game Tech N.V. are thought to be one and the same.
Things didn't get any better the following year. In April 2019, the Danish Gambling Authority decided to take action against casino sites offering their services to players in Denmark without licenses or other relevant permission. Casino network companies based in Curacao were, obviously, the main target of this action. A total of twenty-five sites were permanently barred, including two casinos owned by Game Tech N.V. and a further two casinos owned by Alpha Interactive Solutions N.V. Even the Danish authorities must have had trouble distinguishing between the two firms. All of this bad news is, however, almost unimportant in comparison to the news that Alpha Interactive Solutions N.V. may no longer exist from a technical point of view.
By looking at the Curacao Commercial Register, we can see that Alpha Interactive Solutions N.V. was founded as a Limited Liability Company in January 2016. What happens after that is very concerning. There isn't much information recorded on the Curacao Commercial Register, but we can see that the registration for Alpha Interactive Solutions N.V. was "discontinued" in August 2020 and then the company itself was listed as "dissolved" in January 2022. That begs the question of who now operates the company's casino sites, and it's a question that we can't find an answer to. We're not normally so forthright with our opinions, but we urge you not to touch these casinos with a barge pole.
What are players saying about Alpha Interactive Solutions N.V. casinos?
Here are our condensed / readers digest summaries of recent player reviews of Alpha Interactive Solutions casinos. Please note that these reviews are no longer updated as the Alpha Interactive casinos are unlicensed and should not be played at by UK players.
05-Sep-2020: Split Aces by Ben:
It was a waste of money there games were rigged and bonus offers were useless. Support was was very rude and unprofessional. – source: AskGamblers
21-May-2020: Bronze Casino by Brendon:
Wagering requirements here sucks winning was too low. Withdrawals were also very slow and took more than 64 hours. – source: AskGamblers
31-Dec-2019: Don's Casino by John:
Experience at this casino was wonderful there games were great and bonuses were legit. They got the latest methods which saved alot of time. – source: AskGamblers
22-Dec-2019: Eclipse Casino by Jony:
This casino didn't impress me, promotion offers were not user friendly and the chances of winning were less. – source: AskGamblers
01-Dec-2019: Superior Casino by Roger:
Withdrawals were fast and the service was professional. Although depositing took some time because their methods were limited. – source: AskGamblers
03-Sep-2019: Euro Lotto by Sergio:
Going to close my account from this casino there bonus offers totally sucks. Software providers also didn't impress me. – source: AskGamblers
01-Apr-2015: Vip Casino by Warner:
Great casino with a variety of games to offer. Support was very responsive and bonuses were frequent. Welcome offers were also nice here. – source: AskGamblers
31-Jul-2014: Global Live Casino by Randy:
Big casino with a great welcome bonus to offer. Poker rooms were very enjoyable and the staff here was very friendly. – source: AskGamblers
30-Jul-2014: Vip Casino by Simon:
They accept every kind of cryptocurrency, I also won huge with them. The bonus system was very favourable and the live chat was very responsive. – source: AskGamblers
29-Jul-2014: Vip Casino by Joe:
Excellent software providers with a number of slot machines to offer. Depositing was also easy and the win percentage was high. – source: AskGamblers
Full List of Alpha Interactive Solutions N.V. Casinos
Active Alpha Interactive Solutions N.V. Sites
Bronze Casino (bronzecasino.com)
Casino Napoli (casinonapoli.com)
Split Aces Casino (splitacescasino.com)
Spicy Spins (spicyspins.com)
SpinUp Casino (spinupcasino.com)
6 Black (6black.com)
Inactive Alpha Interactive Solutions N.V. Sites