Apollo Entertainment Limited Casinos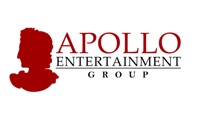 Apollo Entertainment Limited operates over 20 online casinos. The top Apollo Entertainment sites include Captain Cooks Casino, Luxury Casino, Zodiac Casino, UK Casino Club, Casino Classic, Quatro Casino, Casino Action, Grand Mondial, Yukon Gold Casino and GT Casino. 
Apollo Entertainment Limited is based at 122 Andrea Debono Street, Naxxar, NXR 4030, Malta.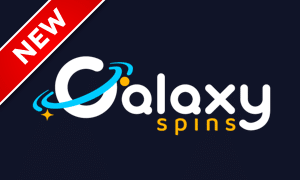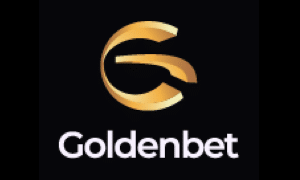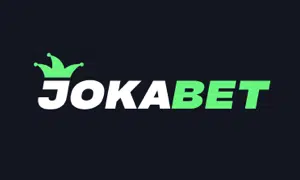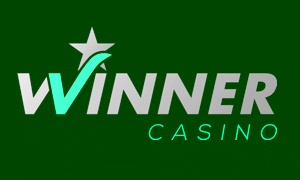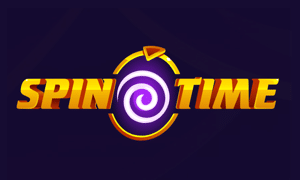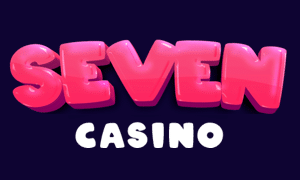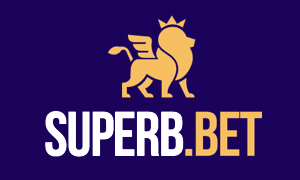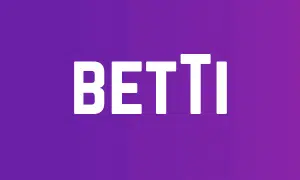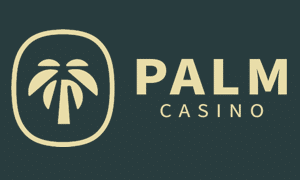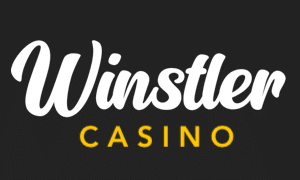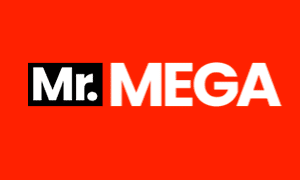 Top Apollo Entertainment Casinos 2023
Captain Cooks Casino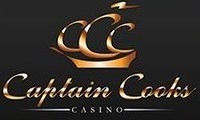 Before we go into the detail of Captain Cook's Casino, we have a standing piece of advice for anybody who visits an Apollo Entertainment Limited casino. That piece of advice is that if you use ad-blocking software, you should turn it off. Some of this casino network company's websites won't load properly if you have ad-blocking software turned on. A few of them won't function at all. It's strange that Apollo Entertainment Limited insists on this, as it's not a behaviour we remember seeing with any other casino network company, but that's the way things are. In relation to Captain Cook's Casino, this is a very basic, very retro-looking casino site notable only for the fact that it touts an interesting welcome offer of one hundred prize draw tickets for £5. The top prize in the prize draw is guaranteed to be at least seven figures and might sometimes stretch as high as eight. Your chances of winning the jackpot are remote, but you have to be in it to win it. Captain Cook's Casino makes a feature out of the official licensed online slots games it hosts, which include slots related to "Game of Thrones," "Tomb Raider," and "Bridesmaids," but the horribly dated look of the casino site is likely to put a lot of players off the idea of joining. Unfortunately, that isn't going to be the last time we make that observation about an Apollo Entertainment Limited casino.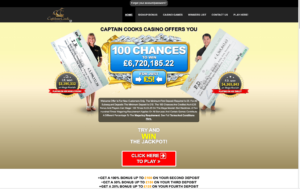 Luxury Casino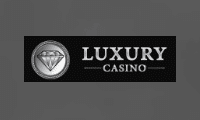 Luxury Casino promotes itself as one of the best VIP casino sites in the UK and has a classy black-and-white image of a spinning roulette wheel on its homepage. The big headline on the homepage is that new players at Luxury Casino can claim up to one thousand pounds in welcome bonuses when they join, but closer inspection reveals that the bonus funds are divided across a player's first five bonuses, and a total of £2300 has to be deposited to take full advantage of the offer. That's a lot for most players, but Luxury Casino touts itself as a casino for high-rollers and big-spenders, so it might not necessarily be a barrier to the clientele that Apollo Entertainment Limited has in mind for this site. The current count of casino games available at Luxury Casino is in excess of five hundred, but you'll have to register for the site if you want to see them all. A lot of information that would normally be in full public view at other casino sites is hidden behind the login screen at Luxury Casino. We suppose that keeps it true to the principles of a VIP casino, though – the contents aren't available to everybody, and you have to attain VIP status before you're permitted to see the full range. Several of Apollo Entertainment Limited's non-UK sites redirect to Luxury Casino if a player from the UK attempts to access them, so it's probably fair to think of this as the flagship casino of the range.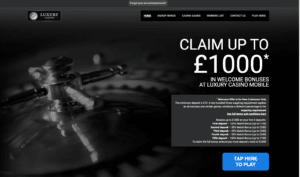 Zodiac Casino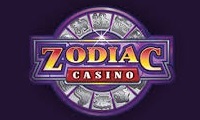 Luxury Casino isn't the best-looking casino site we've ever seen, but it manages to be better-looking than most other Apollo Entertainment Limited casino sites. Unfortunately, that isn't a high benchmark. Zodiac Casino is a good example of what we mean by that. Like Captain Cook's Casino, Zodiac Casino has a layout and design that would have looked tired in 2010. The fact that it's still around looking like this in the 2020s is as surprising as it is alarming. Again, though, perhaps it's the massive jackpot that brings players to the casino. Microgaming's legendary Mega Moolah slot is given pride of place on the Zodiac Casino homepage, and new players are told that they'll get eighty shots at winning its multi-million-pound jackpot when they join so long as they're willing to spend a single pound. It's an enticing-sounding offer and might be worth overlooking the graphical horrors of the site so long as you're happy with the promotion's terms and conditions. The scrolling list of the most popular slots at Zodiac Casino, which appears about halfway down the homepage, tells us that the players who play here regularly are more interested in classic slots than flashy modern titles. Microgaming's Immortal Romance is among the collection, so from that, we'd assume that Microgaming contributes the bulk of the most popular entertainment at Zodiac Casino.
UK Casino Club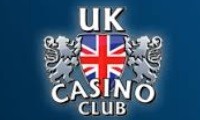 UK Casino Club is an Apollo Entertainment Limited casino site that wears the Union Flag proudly. It's decked out in a red, white and blue colour scheme and seems to be geared towards not only those who are proud to be British but those who have an interest in British history. We say that because of the presence of two mascot characters on the homepage of UK Casino Club. One of them is decked out in a suit of armour and a crown, and the other wears a Medieval dress and a tiara. We suspect that they're supposed to be representations of King Arthur and Maid Marian, although curiously, a disclaimer beneath the images identifies them as the property of Microgaming. Again, Microgaming's extensive collection of online slots accounts for the bulk of the gaming content at this casino. UK Casino Club doesn't tout a seven-figure jackpot offer on its homepage, which is unusual for the Apollo Entertainment Limited range of casinos save for Luxury Casino, but it does make a point of highlighting a welcome offer that can be worth up to £700. The air the casino is going for is "prestige," but it doesn't quite get there because of the drab, dated visuals. Nevertheless, UK Casino Club touts an overall return-to-player rate of 97% across the board. That's higher than the industry average and makes the casino worthy of consideration.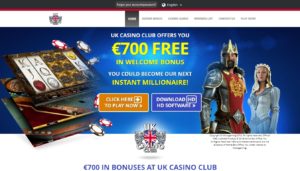 Casino Classic
If you were to check out the Apollo Entertainment Limited family of online casinos in the order we've listed the top sites here, you'd definitely think that Casino Classic was a step down from UK Casino Club – and we don't just mean that the welcome promotion is worth less. The headline on Casino Classic's homepage promises visitors an "unforgettable casino experience," but we suspect that the reality of playing here would be the exact opposite for most players. From the dull green background to the unexplained presence of a moody-looking portrait of a man in the middle of the homepage, everything at this casino site looks and feels underwhelming. You have to scroll halfway down the homepage before the mood starts to change with a beautiful rendition of Cleopatra and a far more exciting background, and we can't help but feel that it should have featured at the top of the page instead of where it is. In terms of the games portfolio, what's available at Casino Classic is exactly the same as what's available at the other Apollo Entertainment Limited casinos we've looked at so far. We've chosen this selection of ten casino sites based on their popularity, but in real terms, you'd be likely to have a similar experience playing at any of the casinos on this network.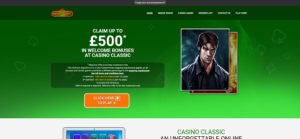 Quatro Casino
We've become accustomed to online casinos trying to catch our eyes with big, bold graphics on their homepages, so it's a change from the norm to see Quatro Casino leading with text instead. The casino devotes most of the space on the landing page to explaining how its welcome offer works. It's made up of a potential seven hundred free spins and £100 in bonus funds so long as a player maxes out the deposit requirements within seven days of joining the site and is rather more involved than the majority of welcome offers, which might be why Quatro Casino takes time and space to explain it. Aside from that, there's almost nothing by way of a theme at Quatro Casino at all. None of the Apollo Entertainment Limited casinos goes overboard with themes, but the only hint of character to be found at Quatro Casino is a bearded Viking-like character who may or may not be Thor. What his presence has to do with the concept of "Quatro" is anybody's guess. There's a slight shift in focus at this casino compared to its sister sites, as card and table games are given equal billing to online slots. The usual range of 550 online slots is still here to be played with, though, and the promise of an allocation of free spins every day for a full week after joining is likely to be enough to get a few players through the door.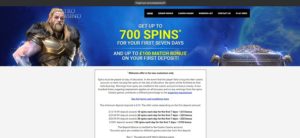 Casino Action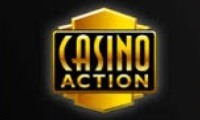 Casino Action is one of the most visually attractive of the Apollo Entertainment Limited casino sites, although, as we've already established, competition on that front isn't especially strong. It comes with a cartoon theme featuring characters who look a little like anime superheroes, but the layout of the site is curiously squashed. Rather than taking full advantage of the width of whatever display it's viewed on, the Casino Action homepage is compressed into a narrow central column in a way that makes us suspect that it was probably optimised for mobile displays several years ago but hasn't been updated since then. If being rewarded for loyalty is a factor that attracts you to a casino, Casino Action might be one for you to give some thought to. VIP members of Casino Action are eligible for three shots at one of the site's "lucky jackpots" every day, and those jackpot prizes can run into seven figures. The fact that customer service is available in several languages is a reminder that Casino Action is a site that's available across most of Europe rather than having a UK-specific focus, but our understanding is that the slots and games available remain the same no matter which location you access the site from. Aside from the VIP scheme, Casino Action also offers a four-figure welcome bonus, but the catch is that you have to spend four figures in deposits to become eligible for the full bonus.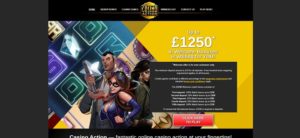 Grand Mondial
Grand Mondial is a return to the same basic template design we've already seen employed at Captain Cooks Casino and a couple more of the casino sites in the Apollo Entertainment Limited factory, which makes it very hard to separate this casino from the ones it's so similar to. Even the welcome promotion is similar to that of Captain Cooks Casino, with a £10 spend required in order to become eligible for 150 chances at a massive jackpot prize. The largest graphic on the homepage makes Grand Mondial feel more like a lottery website than a normal casino website, as it features a woman holding a large cheque. The date on the cheque unintentionally gives us an insight into how long it's been since Grand Mondial underwent any kind of modernisation or update, as it's a date in November 2017. A more charitable way of looking at that would be to say that while the design of the site hasn't changed since 2017, nor has the size of the jackpots that it offers. The site is keen to remind you that somebody has to win the jackpot prizes, and you have every bit as much of a chance as anybody else who registers to play at Grand Mondial. Oddly for a site that's supposed to focus on UK players, many of the prizes are listed on dollars and cents rather than pounds and pence. We don't know if this is a design choice or an oversight, but it's slightly jarring.
Yukon Gold Casino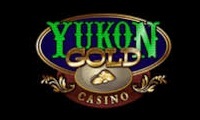 Yukon Gold is yet another Apollo Entertainment Limited casino site with a confusing theme. Yukon is a region in Canada that saw a mini gold rush in the late 19th century, and that's reflected in the backdrop of the casino, but the presence of a rock monster in the foreground is unexplained. Themes are a long way from being the most important thing about any online casino site, but they can be distracting when they don't make sense and, in the case of Yukon Gold Casino, it doesn't make sense. If you look past the theme, you'll find that Yukon Gold is another identikit casino on this network built around the same range of 550-or-so casino games as all of its siblings, with the same prize draw welcome offer used as a hook to bring players in. If there's a hint of originality anywhere on the homepage, it's the horizontally-scrolling list of recent winners confirming who's won what, how much they've won, and which game they were playing when they won it. The wins are listed in dollars, Euros, and pounds, so again, it seems that this is an international casino site that just so happens to be available to players in the UK rather than an online slots site that was designed for the UK market. Still, if you want to try to recreate the Yukon gold rush, this is the casino to attempt it at.
GT Casino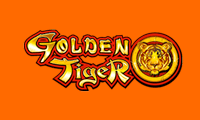 Almost everything about GT Casino is unusual, and that includes its name. "GT" stands for "Golden Tiger." GT Casino is actually Golden Tiger Casino and is confirmed as such by the logo in the top bar of the website. Any casino with a name like Golden Tiger would be expected to have an Oriental theme, and the stylised lettering of the logo suggests this ought to be the case here, too, but it's the only hint of Oriental theming anywhere on the site. Instead of anything from the Far East, the imagery below the top menu bar at GT Casino is similar to that of Quatro Casino, right down to the reappearance of the Thor-like mascot character. We're spending so much time talking about the discrepancy with GT Casino's theme because aside from the theme, there's nothing to make it stand out in any way from any of the other Apollo Entertainment Limited casinos we've looked at. The games portfolio is the same. The welcome bonus and the way the welcome promotion works are the same. Even the promises made about jackpots and customer services are the same. The Apollo Entertainment Limited network of online casinos is close to being one casino site cloned more than twenty times. While that isn't good for variety, it at least means that you know you'll have a good time at the next one on the list so long as you enjoyed the one that came before it.
About Apollo Entertainment Limited
Apollo Entertainment Limited History
Finding information about Apollo Entertainment Limited on the internet isn't as easy as you would expect it to be for a casino network company of this size. The company operates close to thirty online casinos and has been active since 2008 but seems intent on keeping as low a profile as possible and letting its casino sites do the talking instead. Even with that being said, though, there are some details that it can't mask. We know, for example, that Apollo Entertainment Limited is based in Malta, where it holds a full licence from the Malta Gaming Authority to go with the one it has with the UK Gambling Commission. We also know that it brought in just over £20m in revenue during the most recent financial year. That reflects the fact that Apollo Entertainment Limited is a global success. None of its casino sites are among the most popular in the UK – in truth, they don't even get close to that level – but they're hugely popular abroad and make a massive amount of money for their parent company.
Apollo Entertainment Limited is unlike most large-scale casino network companies because it doesn't operate a white-label model. That might go some way to explaining why the company doesn't have a website because it has nothing to advertise to potential investors or franchisees. Almost every other major casino network company you could think of offers white-label services to anybody wanting to break into the casino industry, but Apollo Entertainment Limited isn't into sharing. Every casino it's ever opened has been one hundred per cent owned and operated by the company only, and that appears to be the way things are likely to continue in the future.
Rewards Affiliates
While Apollo Entertainment Limited might not operate a customer-facing website or a white-label casino platform, it does operate an affiliate scheme for marketers. That scheme is called Rewards Affiliates and is linked to each of the company's casino websites. Programs like Rewards Affiliates allow almost anybody to make money by funnelling players to a casino website. Every time a customer signs up and makes a deposit, a proportion of that money is paid to the affiliate. With Rewards Affiliates, the rate of commission is an impressive fifty per cent within the first month, although it drops away after the first month is over.
We've noted several times while discussing the top Apollo Entertainment Limited casino sites that there's a dated feel about even the best of them. The same could be said about Rewards Affiliates. This is an affiliate program that has won awards in the past, but not for a very long time. The top banner of the website promotes the "award-winning affiliate team" that Rewards Affiliates has in place, but the rewards listed next to it are more than a decade old. In full, the program won "Best Affiliate Manager" from the Casino Affiliate Programs Awards in 2008 and won "Best Casino Affiliate Program" the same year. In 2009, it picked up "Best Casino Affiliate Manager" from the same awards ceremony and then added "Best Casino Affiliate Manager" from the IGB Affiliate Awards in 2010. Since then, there's been nothing – and based on the design of the website, it doesn't look like there's been a major redesign or overhaul since then either. The overall atmosphere of Rewards Affiliates, Apollo Entertainment and all of its casino sites is one of decay and semi-abandonment. The entire product range could do with a large-scale overhaul.
Apollo Entertainment Limited in 2022
Apollo Entertainment Limited came into 2022 with 27 active casinos on the internet. We have a full list of them below. In the entire time that the casino network company has been active, which is closing in on fifteen years, it's only ever closed one casino site. We're not sure what Villento Casino did to deserve that fate, but it's the only Apollo Entertainment Limited casino ever to go offline permanently. Some of the smaller sites in the range show signs of having been abandoned, so it might be that some more casinos will join Villento in the near future.
The product range across all of the company's casino sites is competent and competitive but a little dated. If you prefer playing well-known online slots to hidden gems, you'll probably find the majority of the slots you're looking for at Apollo's casinos. You'll also find a reasonable range of table and roulette games. What you won't find, however, is anything in the way of live dealer games or game shows. Live entertainment is now so common at big-name online slots and casino sites that it's almost become expected, but Apollo Entertainment Limited doesn't have any to offer. The longer this goes on for, the further behind the times the company's offering will become. That's not so much a problem for the demographic of players who prefer to keep things traditional, but younger players tend to want to play newer game types. Without these games, it's hard to see how Apollo Entertainment will be able to continue attracting new members to its sites.
What are players saying about Apollo Entertainment casinos?
The following reviews were written by real players who've registered to play at casinos owned by Apollo Entertainment Limited and wanted to share their experiences with others. They've been edited for clarity and brevity. Some of Apollo Entertainment's casinos haven't been reviewed for a very long time, so why not leave a review if you play there regularly?
20-Aug-2021 Captain Cooks Casino review by Jamie:
The design of this site needs refurbishing, I don't like it. On the other hand, I got my withdrawals from them very quickly and everything went smoothly while I was playing.. – source: Trustpilot
01-Jul-2021 Captain Cooks Casino review by Danny:
I played the same game all month only to be turned down for my double points bonus at the end of it. They blamed it on the responsible gambling policy but didn't seem to mind taking my money all month before that. This is a dodgy site, avoid it. – source: Trustpilot
03-Apr-2022 Luxury Casino review by Patrick
I've been playing for four years and they add new games every week. Payments are a little slow, though, and occasionally I go on a streak of bad luck that lasts for so long it makes me a little suspicious. It doesn't feel to me like they offer a 97% payout rate. – source: Trustpilot
25-Feb-2022 Zodiac Casino review by "Furious:"
The recent wins that scroll past on the screen must be fake. Customer support is bad and the bonuses aren't good either. Withdrawals take one week, and that's if they ever process them at all. – source: Trustpilot
25-Jan-2022 Zodiac Casino review by Paul:
I've had no problems with playing at Zodiac Casino, I think it provides a good service. – source: Trustpilot
29-Dec-2020 Quatro Casino review by Tristan:
The wagering requirements for me to get my £100 bonus withdrawal are £13,000. That's extremely high, and it's the reason I prefer several other casinos to this one. – source: Trustpilot
14-Jan-2022 Grand Mondial review by Marcel:
This site is a pure rip-off, you'll win something once and after that, it will just eat away at your deposits. – source: Trustpilot
14-Dec-2021 Yukon Gold Casino review by Ron:
Customer service here is terrible. They're ready to take your money fast but when it comes to paying it back out again you're at their mercy, and their customer service is among the worst I've ever seen. No help. – source: Trustpilot
08-Dec-2021 Yukon Gold Casino review by TC:
All of my experiences with this casino have been positive. I've been able to get hold of people on live chat if I've had problems and I get my withdrawals within 48 hours even when it's big money. – source: Trustpilot
08-Jul-2021 Yukon Gold Casino review by Chelsea:
They scammed me. I won a decent amount on their online slots and they told me there would be a 48-hour wait while they verified my ID, which I was fine with. After that, they refused to pay me and said that my win was down to a "glitch" with their software. – source: Trustpilot
Full List of Apollo Entertainment Sites
The following is a complete list of Apollo Entertainment sites, all of which are operated directly by the company.
Aztec Riches (aztecriches.co.uk)
Blackjack Ballroom (blackjackballroom.co.uk)
Captain Cook Casino (captaincookcasino.co.uk)
Casino Action (casino-action.co.uk)
Casino Classic (casinoclassic.co.uk)
Casino Kingdom (casino-kingdom.co.uk)
Casino Share (casinoshare.co.uk)
Challenge Casino (challengecasino.co.uk)
Colosseum Casino (colosseum-casino.co.uk)
Golden Reef Casino (goldenreefcasino.co.uk)
Grand Hotel Casino (grandhotelcasino.co.uk)
Grand Mondial (grandmondial.co.uk)
GT Casino (gtcasino.co.uk)
Lucky Emperor Casino (luckyemperorcasino.co.uk)
Luxury Casino (luxurycasino.co.uk)
Music Hall Casino (musichallcasino.co.uk)
Nostalgia Casino (nostalgiacasino.co.uk)
Phoenician Casino (phoeniciancasino.co.uk)
Quatro Casino (quatrocasino.co.uk)
Rich Reels (richreels.co.uk)
UK Casino Club (ukcasino-club.co.uk)
Vegas Country Casino (vegascountrycasino.co.uk)
Vegas Slot Casino (vegasslotcasino.co.uk)
Virtual City Casino (virtualcitycasino.co.uk)
Yukon Gold Casino (yukongoldcasino.co.uk)
Zodiac Casino (zodiac-casino.co.uk)
The only inactive former Apollo Entertainment Limited casino is Villento Casino (villentocasino.co.uk).