Araxio Development N.V. Casinos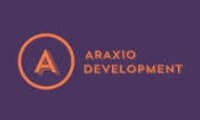 Araxio Development N.V. is a casino network company. The top Araxio Development N.V. casinos include Boaboa, Buran Casino, Zet Casino, Casombie Casino, Cadoola, Casinia, Fezbet, Wazamba, Rabona and Libra Bet.
Araxio Development N.V. is operated from 50 Abraham Mendez Chumaceiro Boulevard, Willemstad, Curaçao.
ALL OF THE ARAXIO DEVELOPMENT N.V. CASINOS ARE BLOCKED FROM THE UK. CHOOSE ANOTHER CASINO FROM THE OPTIONS BELOW.
Similar to Araxio Development N.V. Casinos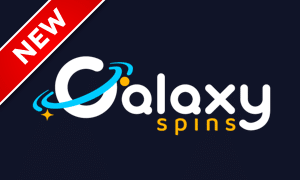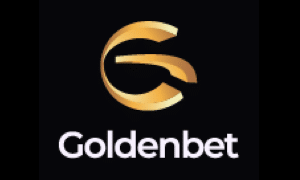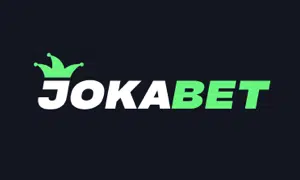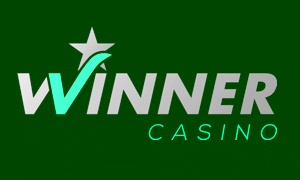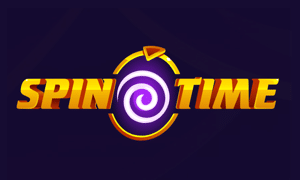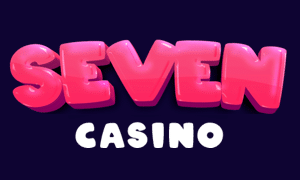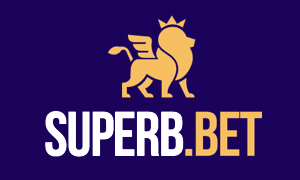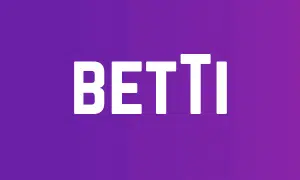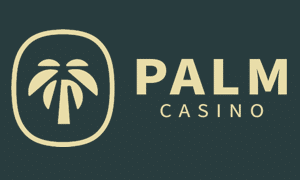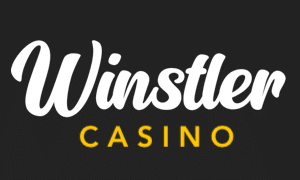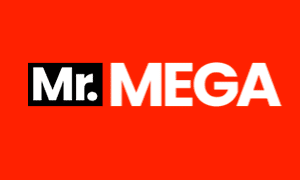 Top Araxio Development N.V. Casinos 2023
The Araxio Development N.V. casinos are covered by a licence granted by Antillephone N.V. in Curacao. In the eyes of most industry professionals, the licence isn't worth the paper (or screen) it's written on. Antillephone N.V. appears to have an "accept anyone who asks" policy for handing out licenses. It also has a poor history when it comes to taking enforcement action against rogue operators. That's a bad combination, and it's one of the biggest reasons that casinos and casino network companies based in Curacao are viewed with suspicion. We're not accusing Araxio Development N.V. of doing anything wrong, but there are definitely pirates in Curacao, and so the company is somewhat tainted by association. This is all something of a moot point, though, as Araxio Development N.V. blocks players from the UK from accessing its casino sites anyway.
Casino players in the UK are only protected when they play at sites covered by a valid UK Gambling Commission licence. Araxio Development N.V. does not have a UK licence. 
Malina Casino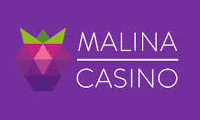 Malina Casino, with its big, blocky buttons, is clearly optimised for the mobile format. It's also clearly aimed at people who enjoy sports betting. All the latest big football fixtures scroll across the centre of the screen when you arrive at the homepage, although there's also a prominent welcome bonus offer to catch your attention, too. Jackpot games with a bonus pot of over £12m get priority advertising too, and the whole site has a funky purple and blue colour scheme with a crystal lion mascot. It's a good-looking casino site with some decent features, and would probably find more than a few fans in the UK if it weren't for the fact that they can't access it
Wazamba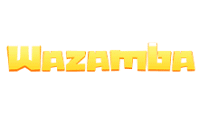 This is arguably the biggest of the Araxio Development N.V. casino brands, and that's reflected in the quality of the website. It has an Aztec-inspired jungle theme running right through it, with prominent placement given to the "Innovation in Casino" and "Best New Casino" awards that it won at the SBC Awards in 2020 and 2019, respectively. There is sports betting here, too, but it's hidden away on a side menu. In keeping with the theme, players can find collectable Aztec masks as they play and trade them in for cash prizes. The theme is attractive and the casino's history of winning well-respected awards is something it can boast about, but we still won't be able to recommend it to players in the UK until its operator applies for and is granted a more respectable operating licence.
Buran Casino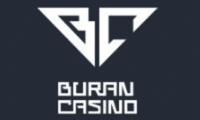 "Buran" is the name that was given to the Russian Space Shuttle program. We think that might be at least partially responsible for the inspiration behind this casino site, which has a "space and astrology theme." The same welcome bonus that applies to all Araxio's casino sites can be found here, with a strong focus on slots. Buran Casino doesn't offer sports betting – which makes it a little different from most of the other Araxio brands – but it includes regular tournaments and a VIP loyalty reward scheme. This is an odd choice of name for a casino site because the Buran project was an enormously expensive failure in Russia. That's not the sort of thing you'd ideally want to attach to the reputation of a casino site even if it is "just a name."
Rabona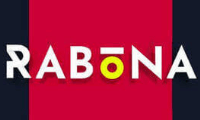 A rabona is a complicated and technical trick that some of the world's best footballers can pull off, and perhaps you can too if you're very good at FIFA. It's also a clue to the theme and purpose of the Rabona casino, which is all about sports betting. There is a live casino here, but the image of a footballer performing a rabona in the middle of the homepage tells you all you need to know about the site's priorities. In-play betting is available, and there are sections for horse racing and virtual sports if there isn't a live football fixture you're interested in when you log in.
Zet Casino
This was the first casino that Araxio Development launched in 2017, and it shows. Five years isn't a long time, but it's long enough for the design of the website to start showing its age. This is another slots-focused casino, and it has a stripped-back appearance compared to its sister sites. The Aztec theme of Wazamba is also found here, but the theming is nowhere near as strong. Player rewards are a big focus at Zet Casino, with promotions, tournaments, and VIP membership details all given prominent placement at the top of the homepage. It might look a little behind the times, but it's not lacking in bonuses or rewards.
About Araxio Development N.V.
When you see the letters "NV" at the end of a casino company's name, it's an indication that the company is based in Curacao. That's certainly the case with Araxio Development NV, which was founded there in 2016. There isn't a huge amount of information available online about the company even though it has a dedicated website, but we've been able to discern that it launched the first of its casino brands in 2017. That means the company as a whole has at least five years' worth of experience in the casino sector. The only license currently held by the company is in Curacao through Antillephone NV. It has a relationship with a company called Tranello, which is based in Cyprus and seems to handle back-office operations for Araxio Development. Arrangements like this aren't unusual in Curacao. There's also a possible link between Araxio Development NV and a casino network company based in Malta called Romix Ltd, but we haven't been able to verify that connection.
Holding just this one license means that operating in Europe is a challenge for Araxio Development NV, so its business focus is on other areas of the world. Its most successful markets are Canada and New Zealand, with Poland and Russia not far behind. Despite these limitations, it's fostered relationships with some of the biggest names in the game. Log on to an Araxio Development casino website, and you'll find games from Yggdrasil, Microgaming, NetEnt, and many more. The average Araxio Development casino offers more than two thousand games in total, and the company has thirteen casino brands under management as of the time of writing. That's a lot of growth and a lot of casino launches in a comparatively short space of time. We have no reason to believe they'll slow down any time soon, so don't be surprised to see that number pass twenty within the next two years.
The Shy Casino Company
The Araxio Development website (which we won't link to as its security certificate appears to have expired) is worthy of note more for what it doesn't say than what it does. This is the only casino company website we've ever come across that doesn't mention casinos. It talks about being a company of young professionals who are passionate about creating "super quality" products for its customers but neglects to mention who those customers are. It goes on to say that the team has more than a decade of experience in "various" industries without specifically naming any of those industries. If it weren't for the footer of the page, which confirms the company's address in Curacao, you could easily believe that it was a website for a company that has the same name but has nothing to do with the operation of casino brands.
Under the "our services" heading on the website, Araxio Development is billed as a software development company. There's a lot of talk about the skill of the company in terms of developing software, but still a lack of detail about what type of software. Even the testimonials page, where you'd normally expect happy customers to give specifics about what the company has done for them, is vague. There are only three testimonials, and the people they're attributed to speak in broad terms about mobile applications and next-generation products.
Araxio Development NV doesn't seem to be particularly keen on the idea of people knowing that it's a casino company, but it is. If it wants to reach a wider audience, it will have to make improvements to its setup and its licensing situation. It can't get any further than it already has on its Curacao licence and gaining approval from the UK Gambling Commission is probably a step too far at the moment, but an application for a licence with the Malta Gaming Authority could be a sensible move.
What are players saying about Araxio Development N.V. casinos?
Here are our condensed / readers digest summaries of recent player reviews of Araxio Development N.V. casinos. Please note that these reviews are no longer updated as access to the Araxio Development N.V. casino sites is blocked from the UK.
06-Dec-2021: Zet Casino by Taylor:
There are a lot of games, a beautiful and easy-to-use UI, a lot of bonuses for each single deposit, no game limits, and extremely nice and pleasant chat and email service. They go to great lengths to delay processing withdrawals. This is simply the worst casino to withdraw money from. – source: AskGamblers
11-Sep-2021: Nomini Casino by Mateus:
Nomini casino is one of the greatest casinos I've ever played in, and I've played in a lot of them, but I've never encountered such a well-developed casino as Nominee, which is my number one in Poland. – source: AskGamblers
01-Sep-2021: Wazamba Casino by Ramina:
The website's navigation, slot machine selection, and operation are all excellent. I was seriously contemplating making them my new go-to casino site until I ran into the problems while withdrawing money. – source: AskGamblers
07-Jul-2021: Casombie by Adam:
My online experience may differ from my critical viewpoint. I agree that Casombie Casino is a well-designed website. Deposits are quick and simple, making it quite handy. Their game collection is excellent, and their suppliers are well-known. – source: AskGamblers
05-Apr-2021: BuranCasino by Frank:
It's decent. Its games offer a decent RTP, the bonuses have reasonable conditions, and the interface is simple to use. It features quick customer support as well as a VIP programme. It's acceptable for a reasonable casino site. – source: AskGamblers
24-Mar-2021: Alf Casino by Mike:
There is a good variety of games on the website. The games load instantly and provide a good impression. The website's design is nice and professional.T It is also feasible to play without issue with a cell phone. The support is helpful but slow. – source: AskGamblers
15-Mar-2021: FEZBet Casino by Gabriel:
I enjoyed playing there, and my winnings and withdrawals were processed quickly. The website is quite good, and the loyalty programme is appealing. Live chat was always available. Some of the betting odds were among the best available on the market. – source: AskGamblers
14-Jan-2021: MalinaCasino by Morat:
The interface is attractive and it draws attention and makes browsing easier. The selection of games is enough and I was able to discover what I was looking for. I didn't like how long it took to get a withdrawal, which took around 2 days even though the sum was not large. – source: AskGamblers
07-Feb-2020: Casinia Casino by Joseph:
There are several games in the casino, as well as great welcome bonuses. The site also offers a wide range of payment options, which is really helpful. They feature a lot of games, although the interface might be a little confusing with sports betting and several table games. – source: AskGamblers
31-Oct-2019: Boaboa Casino by Dennis:
Except for baccarat, there are all the table games you could possibly want. I miss baccarat, but poker is fine here; however, additional live games are needed. I realise they are more expensive for a casino, but Boa Boa can afford it!! – source: AskGamblers
Araxio Development N.V. Casino Reviews
This page is about Araxio Development N.V. as a casino network company. If you're looking for detailed information about any of the individual Araxio Development N.V. casino sites, you'll be pleased to know that we've reviewed all of them in full. Click any of the thumbnails below to be taken to the casino review of your choice. Remember, though – if you're reading this in the UK, you won't be able to access any of the casinos.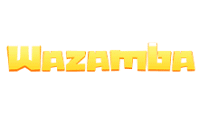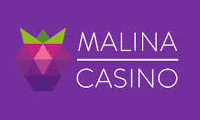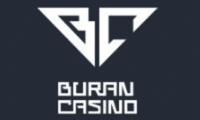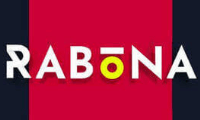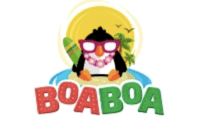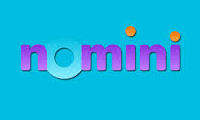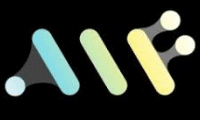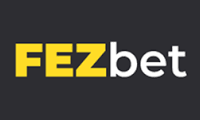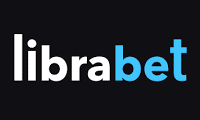 Full list of Araxio Development Casinos 2023
Wazamba (wazamba.com)
Malina Casino (malinacasino.com)
Buran Casino (burancasino.com)
Casombie Casino (casombie.com)
Casinia (casinia.com)
Rabona (rabona.com)
Boaboa Casino (boaboa.com)
Nomini (nomini.com)
Alf Casino (alfcasino.com)
FEZbet Casino (fezbet.com)
Libra Bet (librabet.com)
Zet Casino (zetcasino.com)
Cadoola (cadoola.com)