Ardera Limited Casinos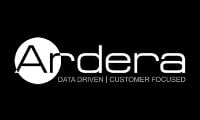 Ardera had 7 active online casinos and sister sites include Casino Buck, Grand Rush, Juicy Vegas, Wild Joker, Zar Casino, African Grand and Jackpot Wheel.
Ardera Limited was operated from Chytron, 30, Floor 2, Flat A22 1075, Lefkosia, Cyprus.
ARDERA LIMITED IS NOW GENESYS TECHNOLOGY N.V. CLICK THE LINK TO BE TAKEN TO THE NEW PAGE.
Similar to Ardera Casinos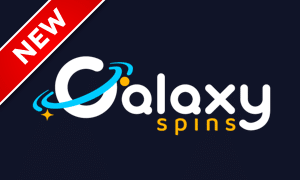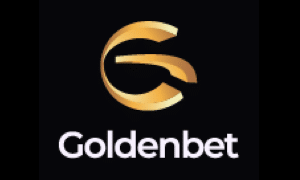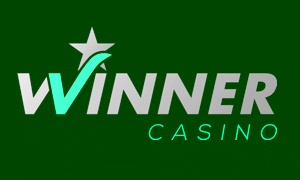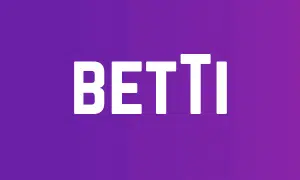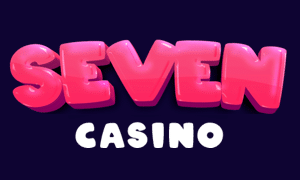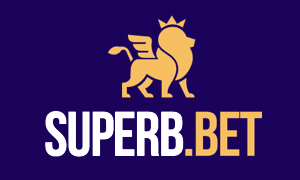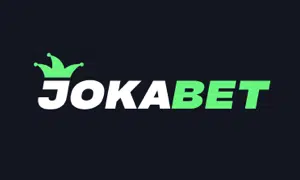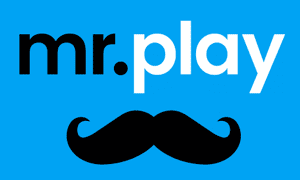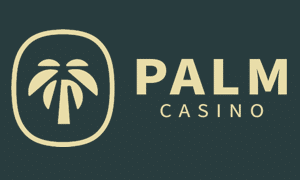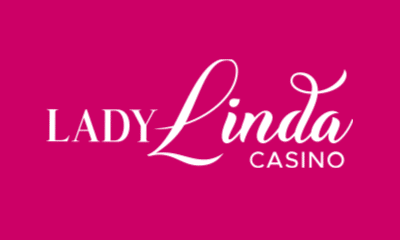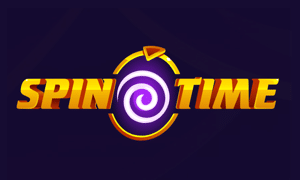 IMPORTANT NOTICE RE: ARDERA LIMITED
Ardera Limited is still active in the online casino industry, but no longer operates any casino sites directly. The Cyprus-based company now has a back-seat role, handling payment processing and other administrative tasks for Genesys Technology N.V. of Curacao. All of the former Ardera Limited casinos are now Genesys Technology N.V. casinos. You can find information on them by clicking the highlighted link at the top of this page. As Ardera Limited no longer runs casino websites, this page is no longer updated. 
Nothing below this line has been updated since Genesys Technology N.V. assumed ownership of the former Ardera Limited casinos. 
Top Ardera Limited Casinos
Grand Rush
The homepage of Grand Rush Casino gets straight to the point with selling itself from the moment you land on it. It proudly tells you that it's the number one online casino in the United States of America. We can't verify that claim, but nor can we dispute it. The combination of a speedboat and a background image of the stars and stripes suggests that pleasing American players is this casino's top priority, but it remains open to players elsewhere in the world. Further down the page, it also claims to be the top casino site in Australia and New Zealand, so we suspect there may be a little hyperbole at play. The casino has been online since 2006 – long before Ardera was created.
Juicy Vegas
Juicy Vegas doesn't land with quite as much bombast as Ardera Limited but instead has a re-occupation with matching sequences of numbers. The matched deposit welcome bonus, for example, is set at 333% up to a maximum of £3,333. The free spins reward for joining is 777. The most eye-catching announcement on the homepage, though, is that it's possible for players to win a car by playing slots at this casino. Slots are all you'll find here because Juicy Vegas doesn't offer any other kinds of casino entertainment, but we doubt that will bother the person who wins the car.
Wild Joker
The Wild Joker casino is very close to being a clone of the Juicy Vegas casino. The layout is almost identical save for a tweak of the background colours to purple and green, so they go with the Rio carnival theme. The same welcome offer (333% matched deposit, 777 free spins) appears in both places. Clicking on the "latest promotions" page tells us that both casino sites share the same news feed. There's nothing to pick between the two slots-only casinos, so if you like one, you'll probably like both. Wild Joker also presently claims to be giving away a car, but it's not clear whether it's a car per website or one car in total to be won from across all of the company's casino sites.
Zar Casino
Boasting about being the biggest casino website in a specific location appears to be a recurring theme among Aldera Limited's sites. This time, it's South Africa where we're told that Zar Casino is the top-ranking site. Zar Casino has a safari theme and claims to have a "big five" bonus promotion running at all times, but there's no sign of that promotion on the promotions page. There are plenty of other incentives available, though, and this time there's a live dealer games section to go with the slots. Even with those live dealer games, the site still only offers a little over two hundred games altogether, which is low by modern standards.
Jackpot Wheel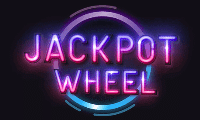 This is another Ardera Limited casino that uses the same template as Juicy Vegas and Wild Joker but is arguably the better looking of the three and uses a classic Las Vegas theme. A badge on the homepage says "as seen on TV," so we're left to assume that Jackpot Wheel has been advertised on television at some point in the past. Once again, we're told it's possible to win a car by playing games at this casino, but this time it's specified that the car is a Jeep Wrangler. Live video poker games are available to go with the slots, and the site claims to have won unspecified "Fan Choice" and "Online Slots" awards.
About Ardera
Ardera Limited hasn't been with us in the iGaming world for very long, but it already seems to be going through a rebrand. The casino company was first set up in Cyprus in October 2019. That's seven months after Genesys Technology MV was set up in Curacao, although Genesys existed as a casino company long before that registration took place. The two companies are linked, and it's becoming increasingly common to see the Genesys Technology MV name in places that used to be occupied by Ardera. The deliberate removal of one name from the company's twenty casino brands to be replaced by the other makes it look a lot like the Ardera name is being phased out.
Whether Ardera Limited or Genesys Technology MV is the "name above the door" isn't of huge importance because the experience for players remains the same, and the companies are basically identical. In both cases, they hold a license to offer and operate casino games from the Government of Curacao.
There wasn't much information about Ardera Limited on the internet even before Genesys started relabelling its casinos, and now there's even less. There are around thirty employees – probably the same employees – split between the two casino companies, and between them, they made an estimated £3m per year in revenue.
Becoming Anonymous
In cases where the Genesys name hasn't been stamped on a casino's identity, the Ardera Limited name appears to have been removed completely. For example, check out a confirmed Ardera Limited casino like Grand Rush or Juicy Vegas, and you'll find no registration or licensing information whatsoever. Nowhere in the terms and conditions does it state that either casino belongs to Ardera Limited or anybody else. Compare the site's design with a Genesys Technology MV site like Grand Rush, though, and you'll notice that the design is almost identical and clearly based on the same template.
Putting issues of brand identity and ownership aside for a moment, another thing that you'll find all of the current and former Ardera Limited casinos have in common is their portfolio of slots. This is where, for some players, the Ardera Limited platform falls down. They work with a limited number of providers, and that limited number doesn't include the heavy hitters of the industry like Microgaming or Yggdrasil. Instead, the bulk of casino games available at Ardera Limited are from Saucify, with additional contributions from Betsoft, Rival, and Genii. That's not a slight on any of those providers, all of whom have made fantastic slots in the past, but the absence of the bigger names is noticeable.
To have had eight casino brands under management at one point is no small achievement for a company so young, and it may be that those casinos are still under Ardera's management despite not being listed as so. Whether the name sticks around or not, the company behind Ardera and Genesys is obviously looking to grow and can be expected to add even more casino brands to its portfolio in the not-too-distant future.
What are players saying about Ardera Limited casinos?
Here are our condensed / readers digest summaries of recent player reviews of Ardera Limited casinos.
18-Aug-2021: Black Lotus by Steven:
The welcome bonus is fantastic. I became obsessed with two games in particular: Mississippi Wilds and Nordic Wild. There's an insane offer that allows me to win a car?! Finally, even by casino standards and the live chat is fairly responsive. – source: AskGamblers
09-Aug-2021: Black Lotus by Simon:
They steal money from the players and associates, in addition to participating in other dirty, unethical behaviour. I'm one of their victims. I have a very full investigation of what transpired, complete with documentation and screenshots of bank transactions. – source: AskGamblers
10-Jun-2021: Black Lotus by Jarod:
The website is aesthetically attractive, and the games it offers reflect that. The offers also appear to be spectacular, but what they include is actually relatively small, making them ideal for casual players as well. – source: AskGamblers
18-Dec-2020: Black Lotus by Peter:
Customer support is terrible and it takes forever to engage with someone on live chat, which is really frustrating. I tried calling them eight times and all I received was a robot answer announcing their special bonus. – source: AskGamblers
24-Mar-2020: Black Lotus by Mandy:
I enjoy the slots and bonuses, but they do not respond to phone calls or e-mails. They do not pay out if you use their bonuses, which is pathetic. I cashed out my winnings 10 days ago, and it still shows as pending on my statements. – source: AskGamblers
22-Dec-2018: Black Lotus by Cris:
They have good games and excellent bonuses if you can fulfil the play through criteria to cash out… customer service has been quite quick and helpful with me and I've been questioning them quite a bit about what is required to cashout… So I placed a $20 deposit and received a 200% welcome bonus with a 40x playthrough requirement. – source: AskGamblers
16-Jul-2018: Black Lotus by Shaun:
Play at this casino at your own risk. They offer you free bonus codes, you win, and your money is worthless. If you're going to give out bonus codes and end up winning a lot more than you started with, they're not going to pay it out. This is a fraud!! – source: AskGamblers
16-Jun-2017: Black Lotus by Zendaya:
The best online gaming experience! Wonderful guys who are available to talk 24/7. They treat me well as a VIP, and Freddy and his colleagues are fantastic. – source: AskGamblers
06-May-2017: Black Lotus by Alisson:
I joined Black Lotus Casino some time ago. The reason for signing up was to take advantage of the free spins or no-deposit bonus being offered at the time, After playing it, I never played again at the casino and left it dormant, until I recently received a no-deposit 50 free spins offer, and that was the only time I returned to Black Lotus Casino. – source: AskGamblers
23-Oct-2014: Black Lotus by Phineas:
I enjoy the competitions that are hosted at Black Lotus. However, after placing in one competition, I was told that I couldn't participate in another until I paid a deposit. – source: AskGamblers
Full list of Ardera Casinos 2023
Casino Buck (casinobuck.com)
Grand Rush (grandrush.com)
Juicy Vegas (juicyvegas.com)
Wild Joker (wildjoker.com)
Zar Casino (zarcasino.co.za)
Jackpot Wheel (jackpotwheel.com)
African Grand (africangrand.com)