Aspers Casino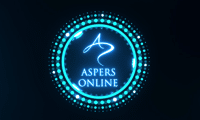 Aspers Casino sister sites include Kitty Bingo, Lucky VIP, Magical Vegas, Regal Wins and more.
Aspers Casino (aspers.com – also known as Aspers Online) is operated by Daub Alderney Limited based in Turing House, Gibauderie, St Peter Port, GY1 1XN, Guernsey.
ASPERS CASINO CLOSED IN JULY 2022. CHOOSE ANOTHER CASINO FROM THE LIST BELOW.
Sites like Aspers Casino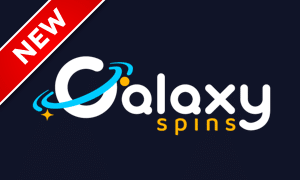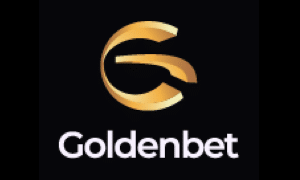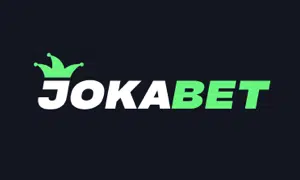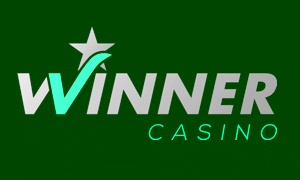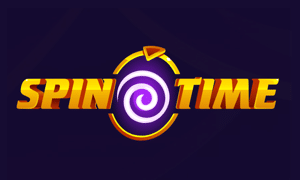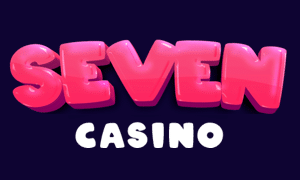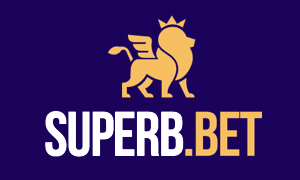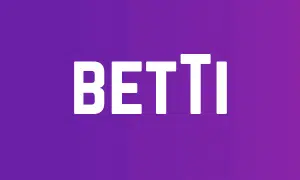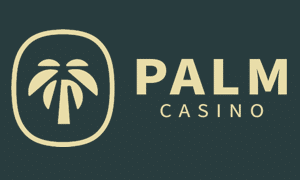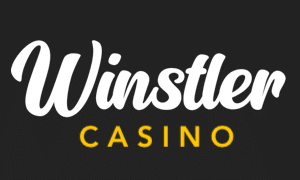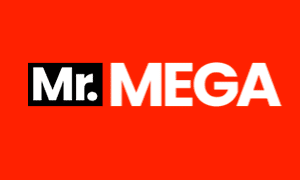 Aspers Casino Sister Sites
Kitty Bingo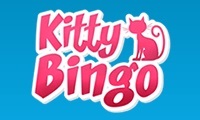 Aspers Casino is unusual in that it exists in the real world as well as the digital realm, but that doesn't mean that it can't have sister sites just like any other online casino. In fact, thanks to the fact that it's owned and operated by Daub Alderney, the Aspers Casino sister sites include some of the most popular slots and bingo casinos on the internet. Kitty Bingo is a fine example of that. Almost everyone loves kittens, so any bingo site that uses them as a marketing aid has at least a fighting chance of success. Kitty Bingo uses kitten pictures liberally but has other strings to its bow.
The first games you'll see when you arrive at Kitty Bingo aren't bingo games. They're online slots. The bingo games are still there, and easy enough to find, but the latest version of the site seems to lean more on slots than it does on the reason the casino was created in the first place. It's a huge and ever-expanding site with a great range of games, but if you'd rather just use it for bingo, Daub Alderney would want you to know that you're more than welcome to.
Lucky Pants Bingo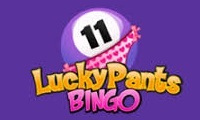 Say it quietly, but gamblers are apparently superstitious. Some people swear by only playing at a certain time of day. Others will only play one way when they're at a card table or a roulette wheel. There are even people who only play when they're playing their lucky pants. Lucky Pants Bingo takes that fun yet somehow unhygienic idea and creates an entire bingo site around it. You don't need to wear your lucky pants when you come to play at Lucky Pants Bingo because the website is already doing it for you.
The combination of the name and the theme makes this easily the zaniest of the Aspers Casino sister sites. The eccentric trait is reflected in the somewhat chaotic layout of the homepage, which flips between slots and bingo rooms and back again as if there were no difference between the two. You might not always be able to find what you're looking for easily, but you might have fun while you're trying. In fact, that might even be the reason the site has been put together the way it has. Don't mistake the silliness for lack of substance, though – Lucky Pants Bingo regularly pays out six-figure sums in total jackpot funds on a daily basis.
Regal Wins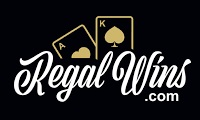 If Lucky Pants Bingo is the crazy member of the Aspers Casino sister sites family, Regal Wins is the most sensible. There are plenty of players who'll be attracted by a colourful theme, but there are just as many who don't want or need distractions like that and would rather just focus on the games. Regal Wins is a casino site that was designed with those sorts of players in mind. With its plain black background and its strict focus on slots and live dealer games, it would be fair to call the design of Regal Wins "minimalist," but we don't intend that as an insult.
The Regal Wins name is something of a disconnect. We're used to casinos with royal titles having lavish, elaborately-decorated homepages and over-the-top themes, but Regal Wins has steered clear of that. This is a bare-bones, to-the-point casino site with a fine portfolio of slots and some chunky bonuses and jackpots to play with. It might not make you laugh in the way that Lucky Pants Bingo might, but you'll still be smiling just as much if you strike it lucky here as you would there.
Magical Vegas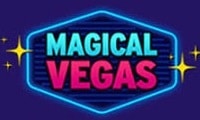 Magical Vegas is an online casino that's been around for a while. You can tell that from the banner at the top of the page, because during its time on the internet, it's paid out more than two hundred million pounds in jackpots and winnings. We're not sure whether any of the other Aspers Casino sister sites have met or exceeded that figure, but it's an impressive boast to be able to make. The "Magical Vegas" theme might be little more than a neon logo and a few spotlight effects in the background, but the knowledge that so much money has changed hands at this website gives it a big-time feel.
Magical Vegas is the casino that Regal Wins would be if Regal Wins came out of its shell and started expressing itself more. The casinos are virtually identical, with nothing of any significance different other than the name and the theme. If you've used up every promotion at one of them and you still want more, it would make perfect sense to move to the other. Also, if you like the gist of Regal Wins but find the site a little too dull for your tastes, Magical Vegas is your next best bet.
Lucky VIP
Whenever you see the acronym "VIP" in the name of an online casino, your expectations go up. To be worthy of the name, a casino should offer top-of-the-range promotions, every type of gambling available on the internet, and a five-star luxury theme. With that in mind, does Lucky VIP give players a true VIP experience? The answer to that question is, sadly, "probably not."
Lucky VIP is a perfectly fine online casino site. It's just that it's the same online casino site as Regal Wins and Magical Vegas. It seems that Daub Alderney is trying to find out how many times they can pull off the same trick and still impress their audience. There is a VIP reward program at Lucky VIP, but details of the specific rewards are hard to come by, and it doesn't sound as impressive as those we've seen at the very top end of the market. Players can definitely get lucky at Lucky VIP – but they're unlikely to feel like VIPs while they're doing it.
Aspers
Right at the top of this page, we mentioned that Aspers Casino exists in the real world as well as the internet, with four brick-and-mortar casinos at various locations around the UK. Those casinos also have a web presence. That means there's an Aspers Casino website that isn't the actual Aspers Online website, and one of the Aspers Casino sister sites is the website for Aspers Casino. Confused? So was the person who thought this was a good idea in the first place.
The "other" Aspers Casino website contains information about the physical venues, including where they are, when they're open, and what you can expect to find inside them. There's also a limited number of online casino games at the site, but most of those games are hosted at the "real" Aspers Online. Daub Alderney isn't involved in the running of the other Aspers Casino site, which is in the hands of people who manage the physical premises. It's an unusual arrangement, but then again, it's unusual for an online casino to also be an offline casino, so we'll cut Aspers some slack.
Spinandwin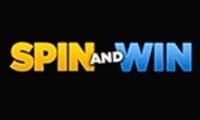 Spin and Win stands out among the other Aspers Casino sister sites by committing itself wholly and specifically to online slots. While the other casinos might dabble with bingo, table games, or live dealers game, Spin and Win has no interest in any of that. It's a slots site for people who love to spin the reels, and it's served to us with not even a hint of a theme beyond that. It doesn't need a theme, though. All it has to do is bowl people over with massive promotions and facts and figures about how much and how often the casino pays out. Spin and Win does both of those things right in the middle of its homepage.
Spin and Win isn't a perfect online slots site. The text in the lower half of the homepage could do with either reformatting or ripping out and starting again, and the asymmetrical layout of the site can be a headache. If you have no interest in anything other than slots and prefer sites that feel the same way, though, you just might find that Spin and Win is the casino you've been looking for.
Can Aspers Casino Be Trusted?

★★★★★
Aspers Casino is a 3 Star trusted casino.
1. UKGC License

Aspers Casino is covered by Daub Alderney Limited's license with the UK Gambling Commission under account number 39022.

2. UKGC Fines

Daub Alderney Limited was issued a fine of £5.85m in July 2021 after failing to comply with anti-money laundering, social responsibility, and advertising codes regulations. The company was also issued with a formal warning about future conduct.

3. Customer Service

Aspers Casino offers telephone support, live chat, and contact via email.

4. Trustpilot Score

Afer more than two hundred reviews, Aspers Casino is rated 2.4 out of 5 with Trustpilot, which is a little below average.

5. Company Location

Daub Alderney Limited is based in Guernsey.

6. Visible T&C's

All promotions at Aspers Casino come with key terms attached and clearly visible.

7. Social Media Presence

Aspers Casino is active on Facebook, Twitter, and Instagram.

8. Number of Sister Sites

There are seven active Aspers Casino sister sites.

9. Games portfolio

There are four hundred online casino games in total at Aspers Casino, which is a little below average.

10. Gamstop links

The Gamstop logo is prominently featured at the bottom of the Aspers Casino homepage.

Overall SCORE >

★★★

★★ – 3/5 Stars
Aspers Casino Review 2023
Aspers Casino Website
We won't beat around the bush – this isn't the prettiest online casino homepage you're ever going to see, and it might not even be the prettiest you see today. It's a little clunky to load, the graphics are all a bit too big, and most jarringly of all, the design isn't symmetrical. The homepage loads in stages, so you'll spend a few seconds watching things bounce around until everything lands in the correct order. Your landing at Asper's Casino won't be smooth, so you'll find yourself hoping that your stay makes the journey worthwhile.
The Aspers Casino homepage is arranged like layers on a cake, in that there'll be a later of something, a smaller layer of something else, and then a second layer of the same thing. The homepage starts with promotions, switches to "top picks" and other gaming categories like slots with progressive jackpots, and then goes back to promotions again. By the bottom of the page, it's row upon row of slots and live casino games, although the way they've been divided and categorised means that the same games appear repeatedly. There are only around four hundred casino games here in total, so the intention of repeating them might have been to make the casino look bigger than it actually is.
Once the page loads and you're past the chunky look and feel of it, it's relatively easy to find your way around. If you don't want to scroll down endlessly in search of specific promos or games, there's a handy search feature that should take you directly to what you're looking for. There's also a promos section in case you want to assess the potential rewards for playing at Aspers Casino before you put down any money.
There are two things we always want to see when we're assessing the homepage of a casino site. The first is a page that tells us everything we need to know about making deposits and withdrawals – including when we'll receive those withdrawals – at the touch of a button. It's good news on that front with Aspers Casino, which has both. We'll talk more about payment methods in a moment, but clicking "live help" will take you to a page containing live web chat, telephone, and email contact details and information.
Aspers Casino – Novomatic Slots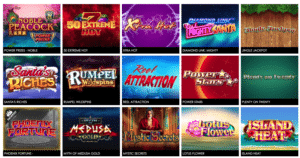 It's not uncommon for an online slots website or a casino to have stronger partnerships with some developers and providers than it does with others. However, it is quite unusual for that partner to be Novomatic. The company is a big name, but not a name on the same level as, for example, Microgaming or Pragmatic Play. Nevertheless, it seems that Novomatic provides a significant number of the online slots that are available at Aspers Casino, and so the company has been afforded its own dedicated section. 
We assume that this section is kept up to date, with new Novomatic releases added as and when they become available. Want to give you an idea of what's in the Aspers Casino gaming portfolio, though, so let's look at the Novomatic slots that get tip billing at the moment. 
Noble Peacock: When peacocks appear in online slots games, it's generally in online slots games that have an Oriental feel. Noble Peacock is one such slot. It's also a very volatile slot for what at first appears to be such a simple creation. Noble Peacock includes a coin collector bonus game, a free spins feature with additional wild symbols, and a link to a progressive jackpot. It's a little ugly to look at, but that's irrelevant when it has so much to offer. The RTP of 95% is smack back average. 
50 Extreme Hot: Your first glance at 50 Extreme Hot will tell you that this is a throwback fruits-and-jokers themed slot, but if you're paying attention, you'll notice that the layout is a little larger than average at 5*4. That's your first clue that there's more going on in this retro title than initially meets the eye. Your average traditional online slots game wouldn't have a free spins feature either. The "50" in the slot's title comes from the fifty paylines that are available at all times. 
Xtra Hot: This is another classic-themed online slots game from Novomatic, and the fact that we have multiple classic slots ranking so high might tell us a little about the preferences of players at Aspers Casino. Xtra Hot is even more of a throwback than 50 Extreme Hot. It's a 5*3 slot with only five paylines, and no bonus features save for a multiplier that increases if you create winning lines while other matching symbols are elsewhere on the reels. That's the "extra hot" part of the slot – although the back 'X' symbol itself is worth nothing, which ruins the theme a little. RTP is 95.66% with above average volatility. 
Aspers Casino Payment Methods
We promised to come back to the accepted banking methods at Aspers Casino, and so we shall. There are only four accepted ways to pay or make withdrawals from this casino site. That won't be welcome news to everybody – especially those who prefer to use e-wallets – but the options cover more than 90% of users. As you've probably already guessed, Mastercard and Visa debit cards are two of those options. The third option is PaySafe cards, which are accepted everywhere that responsible gambling obligations are taken seriously. Option four – and by far the most convenient – is PayPal.
When it comes to withdrawals, PaySafe cards are off the table. It's debit card or PayPal withdrawals only. Aspers Casino claims to process 80% of withdrawals and have funds back in a customer's bank account within ten minutes. The remaining 20% is made up of customers who haven't passed verification checks yet, and people who don't have Fast Withdrawals enabled on their debit cards. In every case, the minimum amount for both deposit and withdrawal is £5. No processing fees are charged by the website.
Aspers Casino Daily Winnings
Quite a lot of casinos – and especially those on the Daub Alderney network – use their total daily payouts as a hook to attract players. You'll see a "yesterday's total winnings" figure listed somewhere on the homepage of almost all the Aspers Casino sister sites. What you won't see is a single one that can tout a daily payout figure like Aspers Casino does. Paying out more than six figures a day is always impressive, but Aspers Casino goes far beyond the low seven-figure range.
As you can see from the image above, the daily total winnings when we snapshotted the site were in excess of half a million pounds. On the day we came to write this review, the figure was actually above £600,000. If you were to go and take a look at it now, you might find it's gone even higher again. A busy casino website will always pay out more money than a quiet casino website, and Aspers Casino is undoubtedly busy. Even taking that into account, though, it's obvious that the games and promotions here don't hold back. There's no such thing as a guaranteed winner in the world of online gambling, but Aspers Casino clearly gives you as fair a crack at a big win as you'll find anywhere else.