Aspers
Aspers sister sites include Aspers Online.
Aspers (aspers.co.uk) is operated by Aspers (Stratford City) Limited of 1 Hans Street, Knightsbridge, London SW1X 0JD.
If you're looking for the online version of Aspers and its Daub Alderney Ltd sister sites, go to our dedicated Aspers Casino page.
Sites like Aspers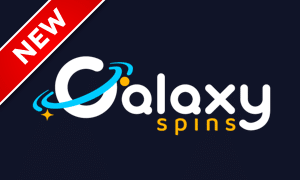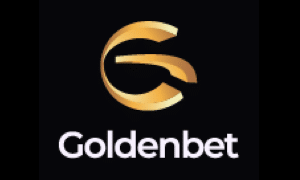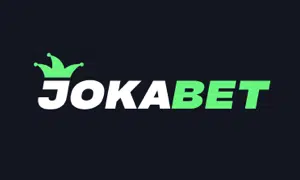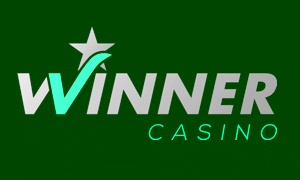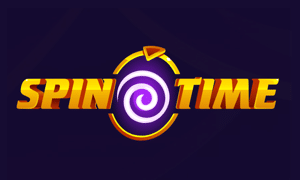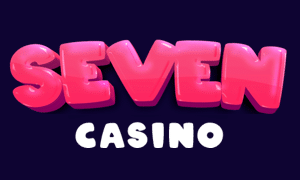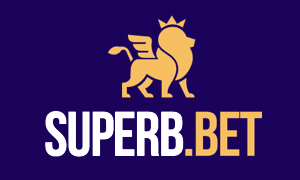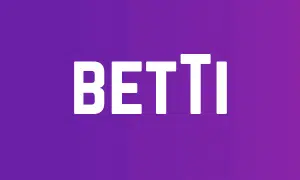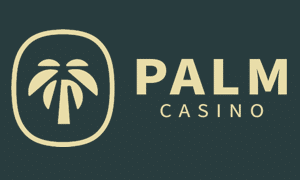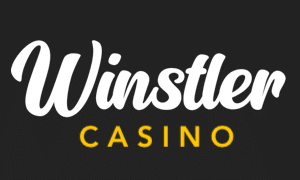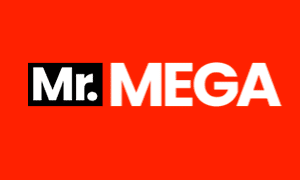 Aspers Sister Sites 2023
Aspers Casino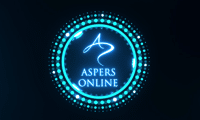 Aspers Casino isn't anything like your normal online casino. There are two aspects to Aspers – the online and the offline. On this page, we're dealing with the story of Aspers as a whole. If you're solely interested in finding out about Aspers Casino as an online slots website, you'll want to tap or click on the image above and go to our specialist page. There are many Aspers sister sites, but none so close as the online casino that bears its name.
Aspers Online Casino is entrusted to the management of Daub Alderney, which runs some of the largest and most popular casino sites in the UK. It's flourished under their ownership and is now so popular that it regularly pays out more than half a million pounds in prizes every twenty-four hours. For most players, we suspect that will be reason enough to pay it a visit.
Alternative Aspers Sister Sites
The Aspers Online casino is the only real Aspers sister site, as it's the only one that has direct connections to the "real world" Aspers brand. However, the Aspers Online Casino is operated by Daub Alderney Limited – a casino network company that has a string of other successful online casinos to its name. If you like what they've done with the digital version of Aspers, you may also enjoy one or two of the Daub Alderney casinos we're about to detail below.
Spin And Win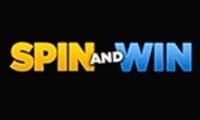 Spin and Win gets straight to the point much faster than the other Aspers sister sites. It's an online casino that's all about online slots, and it makes that very clear from its name alone. Spin and Win prides itself on its comprehensive slot selection, which includes every entry in the Rainbow Riches franchise and a generous range of jackpot slots. If the stats provided on the homepage are to be believed, Spin and Win pays out an average of £200,000 in winnings every single day. That suggests two things. The first is that this is a busy slots site. The second is that the slots must be offering a reasonable RTP. There's generally at least one welcome offer to take advantage of for new players at Spin and Win, too, so if you're a slots devotee and aren't overly fussed about playing anything other than slots, this could be a real nirvana for you.
Regal Wins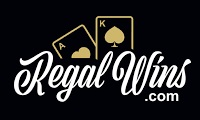 We'd call Regal Wins the uncrowned king of online slots, but as it's regal, it's probably wearing a crown already. This is one of the most popular slots sites in the UK, and it's achieved that status against the odds. Without wanting to sound like we're denigrating Regal Wins, it's nothing special to look at. The homepage of the casino is as basic as basic can be. The portfolio of slots and games here is good, but it isn't market-leading. The promotions are nice, but they're not the best we've ever seen. Somehow, Regal Wins manages to be better than the sum of its parts. It's created a package that thousands of players clearly love, and it's done it by keeping things simple. There are other online casinos out there that could learn a lot by studying the content-driven approach of Regal Wins, but until they do, this simple site will remain ahead of them.
Kitty Bingo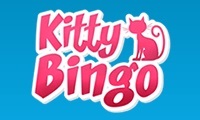 Daub Alderney limited might not have the reputation of, say, 888 UK Ltd or LC International among other casino network companies, but there are compelling reasons why it should. Kitty Bingo is one of them. This is one of the country's largest and most-played bingo sites and also includes a more-than-ample collection of online slots to supplement the bingo section. Having an endless supply of cute cat and kitten pictures to use as decoration probably helps a lot with the site's appeal, but so does the fact that it keeps a constant visual record of the sizes of the prizes that it pays out. On top of that, there's also a Kitty Bingo loyalty scheme designed at rewarding those who come and hang out with the cool cats for the long term. Bingo isn't a big focus at Aspers, but you can find it among the Aspers sister sites.
Lucky VIP
By the time you get to Lucky VIP, you might be struggling to tell one of our alternative Aspers sister sites from another. They're often built with the same template, and there are very few differences between the range of slots and other games on offer. In the case of Lucky VIP, this casino is just Regal Wins in disguise. It's a better-looking site than Regal Wins because of its use of more attractive graphics, though, so it's puzzling that Regal Wins is so far ahead of it in the popularity stakes. We can't put our hands on our hearts and tell you that Lucky VIP offers you a bespoke VIP experience because it's too generic for that, but it still offers the same level of performance and quality that you'll find across the Daub Alderney range. Anyone who enjoys Regal Wins will also enjoy Lucky VIP.
What are players saying about Aspers?
Here are our condensed / readers digest summaries of recent player reviews of Aspers.
21-Jan-2022 by Matthew:
The Aspers indoor stores are always empty because they've focused their attention on milking customers online instead. – source: TrustPilot
29-Nov-2021 by Jake:
They made me feel like a criminal because I brought my work rucksack in with me. I was told I couldn't take it onto the casino floor. Other people were allowed to carry small bags with no problem. Also, the minimum limit on roulette has gone up from £10 to £50. – source: TrustPilot
20-Nov-2021 by Tasos:
My partner and I go to Aspers Casino in Stratford regularly. Standards have really dropped since the post-lockdown re-opening. Customer service is awful now and the music is way too loud. There are more staff members than customers sometimes. – source: TrustPilot
17-Oct-2021 by Inde:
I came with a friend who is recovering from a stroke. Because his face droops on one side, security accused him of being drunk. While I was debating this with the manager security came and physically bullied us out. – source: TrustPilot
23-May-2021 by Russell:
I'm really glad Aspers is open again! I came to the Northampton casino last Saturday and found it to be really well-organised with helpful staff and a fun atmosphere. Nice work! – source: TrustPilot
Aspers Review 2023
Aspers Casino vs Aspers Online
Aspers is an online casino that is named after the physical Aspers Casino locations that have been built across the UK. The online casino was founded in 2017 after the decision to move online and appeal to the online gambling community. The design of the site follows very closely the aesthetics of the in-person stores, with a general black colour scheme and a fancy white 'A' as the logo. Aspers Online is currently regulated and operated by Daub Alderney Limited, which is licensed and registered by the UK Gambling Commission.
The very first Aspers casino to open in person was in Newcastle in October 2005. They then expanded their operations in June 2008 by opening their second casino in Northampton. In December 2011, their third casino, which is located in Stratford, was launched, making this the first-ever large license super casino to be opened in the UK. September 2013 was when Aspers launched the UK's second super casino, which is located in Milton Keynes. Their most recent achievement is the launch of the online casino which is available for players all across the UK, who can enjoy Aspers from the comfort of their own homes.
Aspers Casino Advertising
There are a handful of video adverts for Aspers casino that can be found on YouTube, but most of them have not been uploaded by an official Aspers casino channel. Some of these ads are for the online casino, and some are more targeted towards the in-person casinos, many of them mentioning the Milton Keynes location. These alternative ads also feature recurring actors, to create more of a storyline effect. There is though, an Aspers Casino Online channel, that features one of the TV ads for the online site, but this is a relatively small channel.
The first TV ad for Aspers casino is titled "The Ultimate Gaming Experience And Entertainment Destination!", which can be found on both the YouTube channel and the website Aspers Moments under the behind the scenes section. There are two versions of this ad – a short and a long clip. The short clip has over 2.5 million views on YouTube and was uploaded to the channel in February 2019, almost two years after the launch of the actual casino site. The longer video has more details but pretty much shows the same thing.
The video advert features a woman inside of Aspers' virtual experience which is essentially an infinity room box that flashes colourful and bright casino related symbols. The voiceover in the clip promotes the free slot spins that can be won after signing up and ends the clip by saying "experience the difference". The infinity room and concept for the advert were inspired by Japanese artist, Yayoi Kusama, who is known for her use of vibrant patterns, as well as repetition and reflection in her art, with mirrors covering all of the walls to create the infinity effect.
Aspers Sponsorships, and Other News
As well as their portfolio of adverts, Aspers have also gotten involved with other local brands and taken part in sponsorships, many of which relate to the areas in which their casinos are located. They have even helped out by supporting local charities. Back in October 2014, Aspers made a donation of 275 left-over t-shirts to the Newcastle Cat and Dog shelter, so they could be recycled and made into beds for the shelter animals.
In 2009, Aspers Casino agreed upon a sponsorship deal with the Northamptonshire County Cricket Club which would run for two years. In 2015, Aspers were named as the shirt sponsors for the Falcon Legends sports club, which is another Newcastle-based community. Also in 2015, the Northampton based Aspers Casino announced that it will be the headline sponsor of Strictly Northampton 2015, for a second consecutive year. Then, in 2016, Aspers in Northampton was announced as the new title sponsor for WEC Motorsport.
More recently, in 2019, Essex Cricket announced that Aspers have decided to partner with the Club as the Official Entertainment Partner for the span of a two-year deal. As for celebrity ambassadors, Joey Essex has most recently been involved with the casino brands, making an appearance at both the Newcastle and Stratford locations to give away a trip to Vegas! All of these deals, sponsorships and partnerships just show how big and prevalent Aspers as a brand is within the gambling industry, and its involvement with local clubs and groups is a great way to solidify its reputation.
Aspers on Social Media and More
Aspers do not only have one social media account for their main brand, but multiple individual Facebook pages for their different locations across the UK. This makes sense, since they are a business, and most modern businesses have a social media presence, so their customers have an easy mode of contact and the ability to access information about the business. Each of the individual Facebook pages have their locations and contact numbers so people can find all of the relevant information in one easy place.
The main Aspers Casino online page has over 31,000 likes but seems to be the main page for the Stratford casino location. They post most often the same type of content, such as promotional free spins offers and news for the online casino site, but also tend to share information on the live events that are taking place within the Stratford location. Just recently, there have been some promotions taking place to celebrate their tenth anniversary since launching the Stratford location back in 2011. Overall, the casino performs well on Facebook, especially with the different pages for each location, it can target its audience more accurately.
There is also a Twitter page for Aspers Casino that is linked on the popular Facebook page. This account has just over 2,000 followers but has been running since 2011 and still actively posts to this day. Joey Essex's appearance is also featured on here, with him tweeting about the hangout on his own Twitter profile.