Azurolongo N.V. Casinos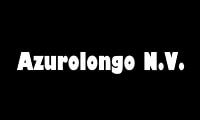 Azurolongo N.V. was a casino network company but is no longer trading. Azurolongo N.V. ran sites like Lucky8, Cresus Casino, Monsieur Vegas and Oscar Bianca.
Azurolongo N.V. was operated from Dr. MJ Hugenholtzweg Z/N, UTS Gebouw, Curacao.
Similar to Azurolongo Casinos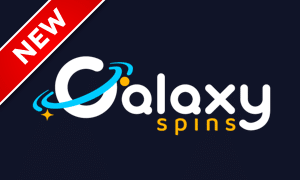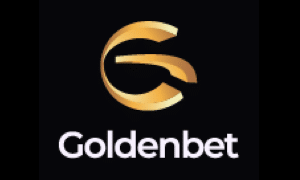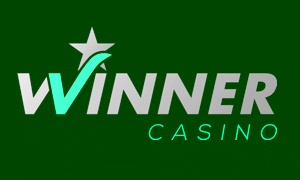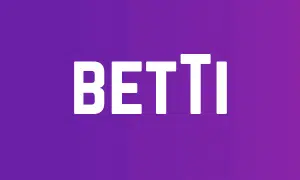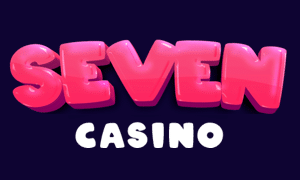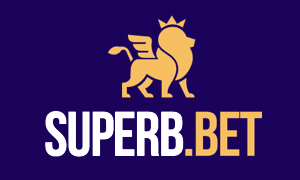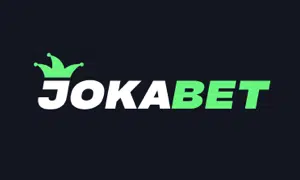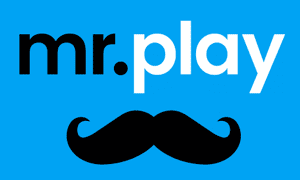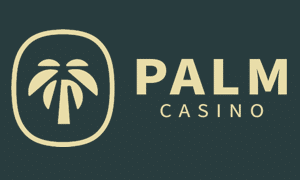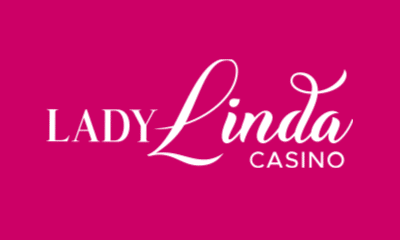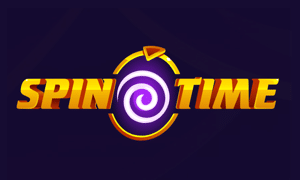 AZUROLONGO N.V. IS NO LONGER TRADING
Looking for casinos operated like Azurolongo N.V.? We're afraid you're out of luck. This casino network company is no longer trading, and all of its casinos have been permanently closed. Don't worry though – you can find somewhere new to play right now by choosing a new casino from the fantastic range of options we've presented above. 
As Azurolongo N.V. is closed, this page is no longer maintained. Nothing below this line is updated. 
Top Azurolongo Casinos 2023
There are just four casinos directly owned and operated by Azurolongo NV at the end of 2021, and here's a brief overview of each of them.
Lucky8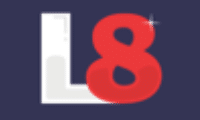 This is the first casino brand listed on the Azure Affiliates website, and so we assume that this is the brand they're most proud of. It's a good-looking casino website that seems ideally suited to players who prefer to play on mobile devices. You can click on the full list of casino games in the top right-hand corner to find out what they offer if you wish, but Lucky8's regularly-updated recommendations are always in view to the right of the homepage. The left is reserved for information on the game of the month, the latest promotions, and the last game to pay out a large win in case you want to find out whether lightning strikes twice here.
Cresus Casino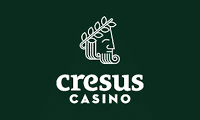 If you have a degree in history, you might know that Cresus is also Croesus, a king of Lydia from 2500 years ago. If you don't have a degree in history, the ancient history theme of this pea-green casino website will drive the point home for you. The site takes the theme and runs with it, giving priority placement to slots and casino games that have an ancient history theme like Solar Queen Megaways, Golden Gordon, and the Cresus Fortune slot. Next up are the live casino games as a reminder that there's more to Cresus Casino than just playing slots. Watch the promotional offers scroll by in the top half of the homepage to see if one takes your fancy.
Monsieur Vegas
We got a security alert when we attempted to log onto the Monsieur Vegas homepage, along with a notification that the website's security certificate expired more than a year ago. That's a huge red flag to players and a sign that this casino site might not be long for this world. Perhaps that's the real reason why it isn't listed on the Azure Affiliates website. We can track activity here through to mid-2021, but it seems that something has changed since then. We don't know when or if this casino will be making a comeback.
Oscar Bianca
The same security notice that popped up when we attempted to access Monsieur Vegas also popped up when we attempted to access Oscar Bianca, only in this case the security certificate expired even longer ago. When we did eventually find our way to the site, it was a French-language version of Cresus Casino rather than a different brand.
Our research (and the website's name) suggests that Monsieur Vegas was also a French-language casino site, so this might be a sign that Azurolongo is backing away from its history of focusing on France and thinking more about its English language sites. That would also explain the apparent focus on the Azure Affiliates name rather than Azurolongo. We're left with the impression that this is a casino network company preparing for a shift in focus – one that might see its products and brands become more available to players in the UK.
About Azurolongo
You get high-profile casino network companies, and you get low-profile casino network companies. Azurolongo NV belongs to the second category. The "NV" in the name is a clue that Azurolongo is based in Curacao, and so that's the first place you should look when you're trying to find out information about them. From doing so, we can tell that they were founded on May 20th, 2015, and have a license to operate through the gaming authorities of Curacao. Their Master Gaming License number is 1668/JAZ. The Curacao license is the only one held by Azurolongo, which makes it difficult to access their casino brands in most of Europe. If you're able to get online with them, the brands are Lucky8, Cresus Casino, Monsieur Vegas, and Oscar Bianca.
Like many Curacao-based casino companies, Azurolongo uses a subsidiary company in Cyprus to handle most of its administrative affairs. That company is Annitak Ltd, which is listed as acting as a "Merchant of Record" for its parent company, and is based in the Cypriot capital of Nicosia.
"Azurolongo" is quite a long name to get to grips with, which might be why the company shortens it when it's trying to attract people to its affiliate scheme. Full details of that scheme can be found at the azure-affiliates.com website, which is big on details about what the company offers in terms of services but short on details about the company's history. However, the one-page website is full of glowing testimonials from affiliate partners who have only good things to say about their time working with the network.
In Need Of An Update?
As attractive as all the promises and offers made on the Azure Affiliates website are, it looks like the site could use an update. It lists only Lucky8 and Cresus Casino as the company's brands, which we know is no longer the case because of the addition of Oscar Bianca and Monsieur Vegas. There's also a discrepancy in the number of provider partners listed on the site. We know from inspecting the company's provider partners. Only nine are listed – Red Tiger, Evolution Gaming, Oryx Gaming, Yggdrasil, Pragmatic Play, Quickspin, Gamorat, and Push Gaming. That's not a bad portfolio, but more have been added since those initial nine came on board.
Finding Its Feet In France
There's a common theme in the testimonials section of the Azure Affiliates page, and it's France. Most of the casino sites have French names and are France-specific. There are a couple of entries from as far afield as Japan, but based on the evidence, we'd have to say that France is the place that the company has had the most success so far. As we look further ahead into the rest of the 2020s, the next obvious step would be to take this success in France and use it as a platform to reach other countries and other gaming territories.
The Azure Affiliates name now shows up in more places than the Azurolongo NV name, so we could see a rebrand of the network as part of any future expansion.
What are players saying about Azurolongo N.V. casinos?
Here are our condensed / readers digest summaries of recent player reviews of Azurolongo N.V. casinos.
03-Jun-2021: Cresus Casino by Garry:
This is without a doubt the best casino I've ever played at. They do not investigate any unusual circumstances in order to avoid paying you. When you win, you may simply cancel the bonus. They really do pay me all the time. – source: AskGamblers
29-Apr-2019: Cresus Casino by Finley:
Casino Cresus When I was seeking for great deposit bonuses, I discovered they had it; not only did they offer a 150 percent bonus, but the deposit bonus was risk free. – source: AskGamblers
14-Feb-2019: Lucky8 Casino by Phineas:
If you win too much, this casino will modify the RTP of the machines. I read that Lucky8 is banned in France, although I played there for two years. I don't get it. – source: AskGamblers
29-Dec-2018: Lucky8 Casino by Casey:
Lucky 8 placed a limit on my account after I won too much in a short period of time, and a warning message popped up while I was playing. Withdrawals took a long time, and if there are multiple withdrawals pending, they do not pay out all of them at once. – source: AskGamblers
24-Dec-2018: Cresus Casino by Clay:
The website has a good appearance and is mobile responsive. Withdrawal requests are not processed. My account was confirmed, however my requests were never completed. It is just not true to imply that withdrawals are fast. – source: AskGamblers
01-Dec-2017: Cresus Casino by Jack:
I was hesitant at first, but Cresus has been amazing for the past 6 months or more. The addition of a large number of new games to an existing large database is undoubtedly the most significant. I never had a problem with payment. – source: AskGamblers
04-Nov-2016: Cresus Casino by Leo:
I enjoy the welcome bonus offer, the level of service, and the variety of games is also quite impressive. – source: AskGamblers
12-Jun-2016: Monsieur Vegas Casino by Freya:
Document verification is really rapid. Excellent customer service. Even better, I earned $4400, which is pretty great. I still haven't received my money, despite the fact that I won it yesterday. – source: AskGamblers
01-Apr-2016: Monsieur Vegas Casino by Lily:
Monsieur Vegas Casino peaked my interest, owing to the appealing range of games and software suppliers on offer. Rival, Betsoft, Play'n GO, Cryptologic, and other software suppliers' games can be found here. On their website, I discovered around 100 slot games. – source: AskGamblers
01-Aug-2015: Cresus Casino by Kate:
Cresus Casino is among the casinos I registered with around 7 months ago. Seeing an offer for 10 free spins, which I believe were on the Starburst slot, I decided to register, but first, as I always do, I double-checked that information with their support. It was great to have live chat available 24/7. – source: AskGamblers
Most Azurolongo Casinos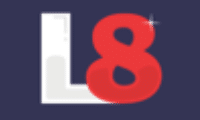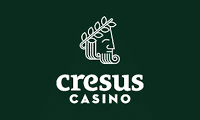 Full list of Azurolongo Casinos 2023
Lucky8 (lucky8.com)
Cresus Casino (cresuscasino.com)
Monsieur Vegas (monsieurvegas.com)
Oscar Bianca (oscarbianca.com)