Barbados Casino
Barbados Casino sister sites include Mirror Bingo, BGT Games, Space Wins, Aladdin Slots, Wild West Wins, OK Bingo, Express Wins and many more.
Barbados Casino (barbadoscasino.com) is operated by Jumpman Gaming Limited of Inchalla, Le Val, Alderney, GY9 3UL, Guernsey.
Sites like Barbados Casino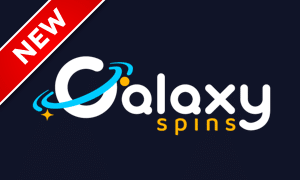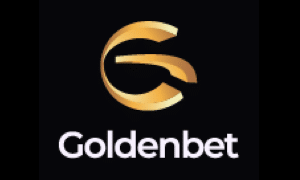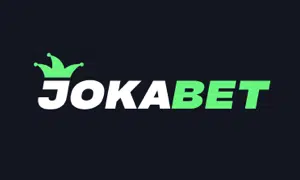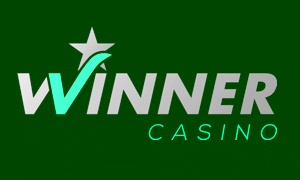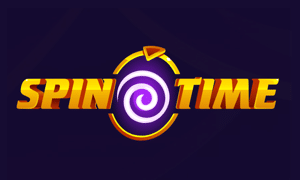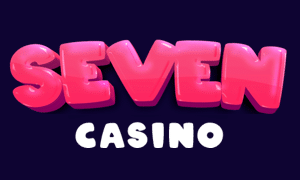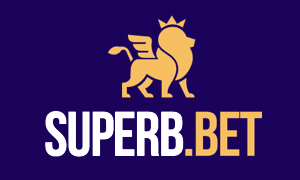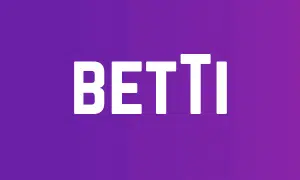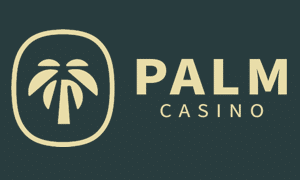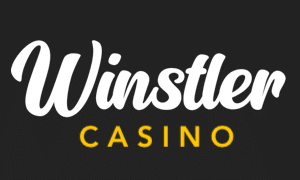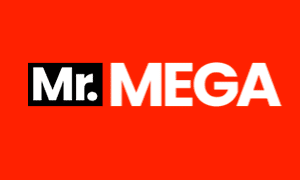 Barbados Casino Sister Sites 2023
In 2023, Barbados Casino moved from its previous home on the AG Communications Limited platform to a new environment on the Jumpman Gaming Limited network. Being a white-label site gave the casino the freedom to make the jump. As such, there's an all-new set of Barbados Casino sister sites. Jumpman Gaming's platform is enormous, with more than one hundred active sites in total. You'll find details of all those casinos on our dedicated Jumpman Gaming page, but we've picked out the best of the bunch for you below.
Mirror Bingo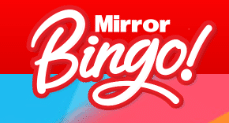 The presence of Mirror Bingo among the Barbados Casino sister sites confirms Jumpman Gaming Limited as an operator with star power. Big-name brands like the Daily Mirror could go to any white-label casino operator to have a bingo or casino site made. The fact that the newspaper chose Jumpman is a vote of confidence in the operator's capabilities. Mirror Bingo certainly looks the part if we're talking about high-quality iGaming sites, but if we were going to describe it, we'd call it a casino. It might have a few bingo games, but it's a long way short of being an actual bingo site.
The limited portfolio of bingo games at Mirror Bingo occupies a single row on the homepage of the site. The rest of the premium real estate on the homepage is given over to slots. Slots are also the focus of the current Mirror Bingo welcome promotion, which promises vast quantities of free spins to the luckiest of players when they sign up to the site. The wagering requirements connected to those free spins are nightmarish, but we'll be making that same criticism about all of the Barbados Casino sister sites.
Britain's Got Talent Games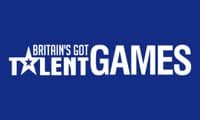 You can say what you like about Britain's Got Talent – and plenty of people do – but you can't deny that it's demonstrated incredible staying power to become the UK's favourite reality television show. Whether we're talking about dynamic dancers or dancing dogs, opera singers or magicians, Britain's Got Talent has given the UK public "a bit of everything" over the years – and this is its one and only official iGaming site. Like Mirror Bingo, it's a credit to Jumpman that the TV show's producers chose to put BGT Games among the Barbados Casino sister sites rather than trusting another operator with the job.
BGT Games has all the visual trappings of the television show that it took its name from, right down to the presence of a "golden buzzer" on the homepage. The buzzer doesn't actually do anything other than serve as a shortcut to the registration screen, but it's a nice touch. BGT Games is actually one of a handful of Barbados Casino sister sites that offer small allocations of free spins to new players without requiring a deposit in return, but the x65 wagering requirement that clamps any funds you might win from those spins throws a bit of a spanner in the works.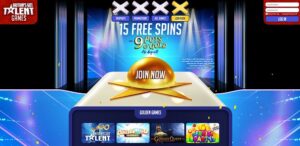 Space Wins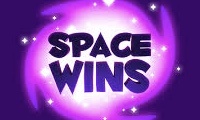 Space Wins is one of the most popular Barbados Casino sister sites outside of those that have real-world licensing connections, like the two we've looked at so far. While using outer space as a theme for an online casino is hardly a novel idea, the theme is well-executed at Space Wins. Everything is well-executed, with an animated background that keeps the casino looking lively. Space Wins could probably afford to be a little more generous than offering new players a meagre five free spins as a welcome bonus, but the fact that the spins are tied to NetEnt's classic Starburst slot is a perfect thematic match.
According to the promotional blurb on the Space Wins homepage, the casino comes equipped with around five hundred slots. We're aware that there are casinos on the Jumpman Gaming platform with double that number of slots, so we're not sure whether the blurb is out of date or whether this is one of the smaller Barbados Casino sister sites. There's never anything wrong with being small and perfectly formed, though, and Space Wins matches that description. It's unlikely to be the best online casino you will ever play at, but it might be the best you ever come across on the Jumpman platform.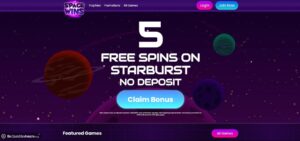 Wild West Wins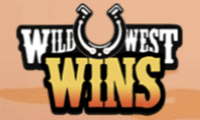 There was a time when the wild west theme was considered passe. Clint Eastwood stopped making westerns, all the other actors and movie producers in the world decided to follow suit, and suddenly the genre was dead. It's been decades since a genuinely good Western reached cinema screens, but the same isn't true of the world of video games. "Red Dead Redemption" and its sequel by Rockstar Games have been enormous hits with players and inspired a mini western revival. That's led to the launch of quite a few Wild West-themed casinos, and Wild West Wins is the best of them that you'll find among the Barbados Casino sister sites.
The influence of "Red Dead" on Wild West Wins is obvious – and we're not just talking about the shared subject matter. The red hues of the background of the casino's homepage are a perfect match, and the style of the graphics will be more than familiar to anyone who's played the game. If you're new to Wild West Wins, you can claim twenty no-deposit free spins on Cowboys Gold when you sign up. You'll have to watch for those wagering requirements – but you already knew that.
Aladdin Slots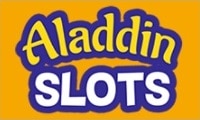 The themes of some of the Barbados Casino sister sites work better than the themes of some of the others. We'd suggest that the theme of Aladdin Slots doesn't really work at all. Thanks to Disney, certain images come to mind whenever we think of Aladdin. Those images usually involve flying carpets, beautiful princesses, and bright blue genies. You'd therefore naturally expect an iGaming site called "Aladdin Slots" to go big with all of those ideas, but it doesn't. That's not because it doesn't want to – it's because it can't. Disney's lawyers would take a dim view of a casino infringing on the company's intellectual property, so Aladdin Slots has done the right thing by steering clear. The side effect of that, though, is that Aladdin Slots looks dull.
If we were being charitable, we'd describe the background colour of Aladdin Slots as "marmalade orange." The only nod to the casino's intended theme is the silhouette of a minaret in the background. Even the no-deposit free spins welcome promotion is at odds with the theme, as the spins can only be redeemed on Diamond Strike. Aladdin Slots doesn't do anything that the other Barbados Casino sister sites don't already do – and most of them look a lot better in the process of doing it.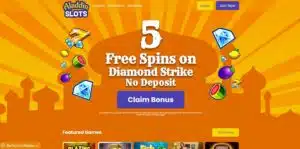 Mega Reel Spins
Those of you who've played your way around the Barbados Casino sister sites on the Jumpman Gaming platform will know what's meant by "Mega Reel," but let's break it down for those who haven't. The "Mega Reel" is the primary means of awarding loyalty bonuses to regular players at almost all the casinos on this operator's platform. Players spend and spin to earn a shot at spinning the Mega Reel, and the Mega Reel will deliver either free spins or a cash bonus. It's a nice way of keeping players invested – but we're not sure that justifies building a whole casino around the concept.
Mega Reel Spins might not be so bad if the Mega Reel wasn't so prominent elsewhere on the platform – but it is. That means Mega Reel Spins doesn't have a unique selling point. There's nothing to the theme of the casino save for the presence of the bonus, which makes Mega Reel Spins feel more than a little dull when you compare it to the other Barbados Casino sister sites. Like Aladdin Slots, this casino is a degree or two weaker than the other Jumpman casinos we've looked at in this list.
Can Barbados Casino Be Trusted?

★★★★★
Barbados Casino is a 3 Star trusted casino.
1. UKGC License

Barbados Casino is covered by UK Gambling Commission licence 39175, which is held by Jumpman Gaming Limited.

2. UKGC Fines

In 2022, Jumpman Gaming paid £500,000 in lieu of a formal regulatory fine after failures were identified with its handling of anti-money laundering requirements.

3. Customer Service

The only way to contact Barbados Casino is through email, with no support for live chat or telephone assistance.

4. Trustpilot Score

N/A – Barbados Casino has not been reviewed on Trustpilot enough times to be measured this way.

5. Company Location

Jumpman Gaming Limited is based in Guernsey, which is a trusted location for iGaming networks.

6. Visible T&C's

Key terms and conditions are listed alongside all promotions on the Barbados Casino homepage.

7. Social Media Presence

There are accounts for Barbados Casino for Facebook and Twitter, but neither have been used in years.

8. Number of Sister Sites

Jumpman Gaming operates over one hundred Barbados Casino sister sites.

9. Games portfolio

The standard Jumpman allocation of about 700 slots, a few dozen live dealer games, table games, scratchcards and more.

10. Gamstop links

The GamStop logo, which serves as a link to the organisation's website, appears at the bottom of the Barbados Casino homepage.

Overall SCORE >

★★★

★★ – 3/5 Stars
Barbados Casino Review 2023
Everything is new again at Barbados Casino after its move to Jumpman Gaming Limited. The white-label casino had been online with AG Communications Limited since 2017, but whoever truly owns the casino must have decided the time had come to wave goodbye to the Malta-based operator and roll the dice by relocating the casino with another company. Is Barbados Casino better or worse off after that big change? Read on to find out.
Barbados Casino Welcome Promotions
Unlike quite a few of the Barbados Casino sister sites, this casino doesn't offer up a no-deposit welcome promotion for new players. That factor immediately counts against it. However, it tries to make up for that omission by offering new players the chance to win up to five hundred free spins on Reel Kingdom's Big Bass Splash slots game when they make their first deposit of at least £10. There's no guaranteed way of receiving the full allocation of five hundred, though.
All your £10 gets you is a chance to spin the Barbados Casino "Mega Reel," which determines your prize. You could just as easily end up with ten free spins as five hundred, and even if you do land the full amount, you'll have to wager any proceeds x65 before withdrawals become possible. To sour the pot even further, the maximum withdrawable bonus amount is £250.
Ongoing Promotions
The story with promotions is the same at all of the Barbados Casino sister sites, which is the chief consequence of the Jumpman Gaming design template being so rigid. While there are more small promotions than you can shake a stick you've found on the beach at, and you should check the promotions page every time you visit, the biggest of the ongoing promotions at Barbados Casino is all to do with trophies.
To win trophies, players have to check their accounts and find out what the latest Barbados Casino tasks and missions are. Successfully completing those missions sees trophies awarded, and another spin of the Mega Reel is permitted for every five trophies won. The total number of trophies a player has won in the past is taken into account on the prize board, with higher prizes available for those who've won the most trophies. The apex of the promotional pyramid at Barbados casino is the "200 Club," which is reserved only for those who've bagged 200 trophies and comes with further special rewards.
Barbados Casino Pros and Cons
Pros:
Barbados Casino is one of the prettiest casinos on this entire platform. The appearance of a casino doesn't matter as much as its content, but the paradise beach theme is expertly done, which means the casino makes a great first impression.
The longer you stick around and play at Barbados Casino for, the higher the value of the loyalty prizes available becomes. You're still dependent on the luck of the draw when you spin the casino's Mega Reel, but the value of all the prizes increases as you win trophies.
Cons:
We're well into the 2020s, and there's no valid excuse for a casino operator as big as Jumpman Gaming not to offer live chat customer support. Leaving players with nothing other than an email address as a way of getting in touch simply isn't good enough.
Speaking of things being outdated, it might take up to three days for Barbados Casino to process a withdrawal request, let alone release the funds. Long waits like these should be relics of the past by now, and again, there's no valid excuse for it.
Top Games at Barbados Casino
When Barbados Casino moved from AG Communications to Jumpman Gaming, it swapped one "standard issue" set of slots and games for another. The short way to describe the games selection at Barbados Casino would be to say that it's the same as the games selection at every other casino on this operator's platform. That would be lazy, though, and we know that at least some of the people reading this won't have played at a Jumpman Gaming site before, so we'll give you a brief overview.
Pride of place on the Barbados Casino homepage is given to the casino's very latest arrivals. The slots game listed first at the time of our visit to the casino to write this review, for example, was Blazing Piranhas: Lock and Win, which is a fun novelty slots game, but we can't imagine it staying in such a prominent position for very long. Instead, tried-and-trusted slots like Play'n Go's Legacy of Dead or NetEnt's Starburst are likely to continue ruling the roost. All the big names are here, from Big Bass Bonanza to Fishin' Frenzy, and there's also a smattering of the operator's exclusive live dealer games, like blackjack from London and live roulette.
Deposits and Withdrawals
The full list of approved deposit methods at Barbados Casino is Visa and Mastercard debit, PayPal, Neteller, Skrill, Pay by Mobile, and Paysafe card. Not all of those methods are approved for withdrawal, though – you can scratch Pay by Mobile and Paysafe off the list. Normally, a casino that supports withdrawals via e-wallet can offer same-day withdrawals. That isn't the case here. There's a mandatory three-day pending period for all withdrawal requests, and when we say three days, we're talking business days. From there, you're looking at a further wait of 1-3 business days for your money to actually show up. That could mean you're left waiting over a week for a debit card withdrawal and a full week even for a PayPal withdrawal.
Customer Support and Licensing
Whatever the reason was for Barbados Casino's move from AG Communications to Jumpman, it certainly wasn't to secure better customer support. All players in need of assistance can do at this casino is email [email protected]. There's no phone number to call and no live chat either. It's not good enough.
The UK Gambling Commission licence that covers Barbados Casino is number 39175 and belongs to Jumpman Gaming Limited in its capacity as the casino's operator. Unfortunately, the UKGC had reason to take regulatory action against the operator in mid-2022 when it found that Jumpman had broken licence conditions around customer interaction and the prevention of money laundering. Rather than facing a formal financial sanction, Jumpman settled the matter for £500,000.
Barbados Casino – The Verdict
Barbados Casino wasn't great when it was an AG Communications casino, but we wouldn't say that switching to Jumpman has improved it in any way other than aesthetically. It looks fantastic, but it still has dreadful customer support. Wagering requirements at the casino are far too high, and it leaves players waiting far too long for their money when they win. These same weaknesses exist at all of the Jumpman Gaming casinos, but that doesn't make them any more tolerable.