BeSoftware N.V. Casinos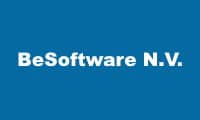 BeSoftware N.V. is a casino network company with 10 active sites. The BeSoftware casinos are High Noon Casino, Manhattan Slots, Aladdin's Gold, Lucky Red Casino, All Star Slots, Crypto Reels, Buzzluck Casino, Slotter Casino, Reel Spin Casino and Club World.
BeSoftware N.V. is operated from 9 Abraham de Veerstraat PO Box 3421 Willemstad, Curaçao.
PLAYERS FROM THE UK CANNOT REGISTER AT BESOFTWARE NV CASINOS. TRY ANOTHER CASINO FROM THE LIST BELOW. 
Similar to BeSoftware Casinos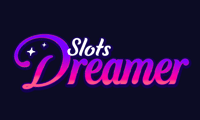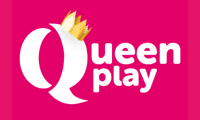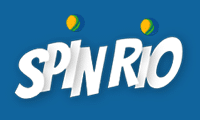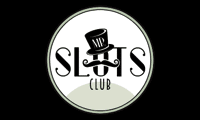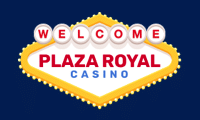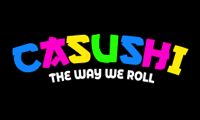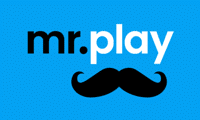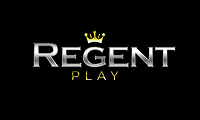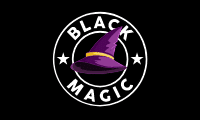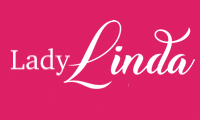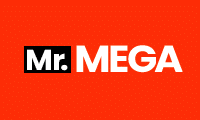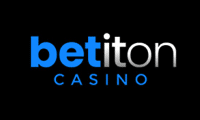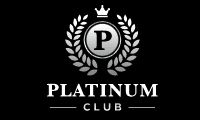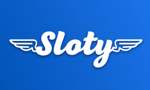 Top BeSoftware N.V. Casinos 2022
The casinos operated by BeSoftware N.V. are based in Curacao. This is not a trusted location. We are aware of numerous instances of Curacao-based casinos not paying out winnings, refusing to return deposits or failing to abide by the terms and conditions of promotions. The reputation of Antillephone N.V, the leading Curacao regulator, is poor. Players from the UK should find that any attempt to register at any of the BeSoftware N.V. casinos from a UK IP address is automatically blocked, but even if it weren't, UK players should avoid these casinos.
It is always best advice for UK players to play only at casino sites that have a valid licence with the UK Gambling Commission. 
Club World Casinos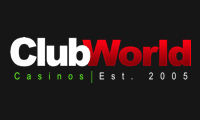 This casino site has been online since 2004, and unfortunately, it looks every day of its age. It could do with a revamp of the kind that its sister site Buzzluck recently got, but players shouldn't hold its appearance against it. Dated visuals don't make the £3000 welcome bonus offer any less potent. Club World Casinos' other big selling point is that it operates a different promotion on every day of the week, including 65% matched deposits on Monday, free spins on Wednesdays, and cashback on Saturdays. The big downside is the fact that it only offers around 150 casino games in total – although that's perhaps not as big a downside as the fact that it operates under a Curacao licence. We're curious about how Club World has been online since 2004 when BeSoftware has only existed since 2017, but this wouldn't be the first time we've seen a discrepancy between the claimed age and the actual age of a Curacao-based casino or casino network company.
Buzzluck Casino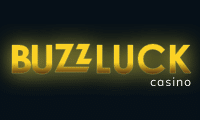 The 2019 redesign of the Buzzluck Casino site has given it an attractive neon look, complete with old-school Vegas-inspired graphics in the background. The casino offers a special welcome promotion to anybody who makes their first deposit with Bitcoin, which earns them free bets worth £75. The redesign has also done away with labels on clickable buttons and replaced them with symbols, which makes the casino a little difficult to navigate for newcomers as the meaning of each symbol isn't immediately clear. The promoted slots on this site are the same as the promoted slots at Club World Casinos, which suggests that the gaming catalogue is identical. It's more of the same but presented in a different way, which is actually a fairly smart way of trying to distract potential players from the fact that your casinos have access to only a comparatively small number of games and products.
Crypto Reels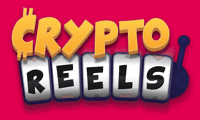 Accepting deposits via Bitcoin was revolutionary when Crypto Reels was launched in 2019, but the novelty of that has worn off quickly since then as the practice has become commonplace across much of the industry, albeit not yet in the UK. That doesn't mean that Crypto Reels has lost its appeal, though. The cute beaver mascot and the pink and blue colour scheme give the casino a lively feel and make it feel like a fun place to spend time. If you have the bankroll to take full advantage of the welcome offer, you can get up to £4500 in bonus funds by depositing £1000, plus a free £75 if the deposit is made with Bitcoin. We have no idea if or when playing with cryptocurrency will become possible at sites in the UK, but until then you can take the fact that as site is willing to accept crypto payments as evidence that it doesn't have a UKGC licence.
Aladdin's Gold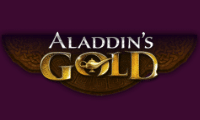 Aladdin's Gold is another of BeSoftware NV's older casino websites, and again it's possible to tell this just by looking at it. The site's genie mascot will be familiar to anybody who's seen Disney's "Aladdin," but here, he's been turned purple to avoid copyright issues. Aladdin's Gold would prefer you to interact with its games by downloading specialist software rather than using a browser, but even if you do, you'll find fewer than 150 games waiting for you. The same daily offers that are a cornerstone of Club World Casinos are also available here, as are a handful of slots with seven-figure progressive jackpots. Asking players to download software purely to gain access to 150 games is a lot in the 2020s, and unless Aladdin's Gold gets a major update sometime soon it might fall so far behind the times that there's no longer any point in keeping it online. One of the casinos on the BeSoftware N.V. platform had to finish in tenth place out of ten, and this is the one.
High Noon Casino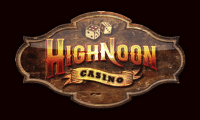 From looks alone, High Noon Casino appears to be a clone of Aladdin's Casino with a few graphical tweaks. It has, as the name suggests, an American Old West theme with a cowgirl mascot, but the layout and arrangement of the site, games, and links are the same. The most obvious difference aside from the theme is the welcome bonus. With a 200% matched deposit capped at £2000, the warm welcome at High Noon Casino is a little cooler than the welcome you'll find at the other high profile BeSoftware NV brands. Aside from that, bonuses and promotions remain the same. So, sadly, does the fairly pitiful gaming portfolio. There isn't a compelling reason to play at High Noon Casino when there are better casinos on the BeSoftware N.V. network, but then again there's no compelling reason to play at casino sites on the BeSoftware N.V. network when there are more reputable sites to be found elsewhere.
About BeSoftware N.V
The story of BeSoftware NV in its current form began in Curacao in March 2019, which is when and where the company was registered. It's also where the company holds its license to operate casino games and websites, which was issued by the government of Curacao later that same year. Like most casino network companies that call Curacao home, BeSoftware NV has a subsidiary based in Cyprus to handle practical matters like processing payments. The subsidiary is called Adriatik Software and has an office in Nicosia. Despite these bases in Curacao and Cyprus, the owner and managing director of BeSoftware NV is Stuart Ferster of Manchester, England.
The decision to open a headquarters in Curacao in 2019 represented a massive change in direction for the business, which was previously known as Club World Casinos and has a history that can be traced back to 2004. Since the rebranding and relocation, the network company has mostly focused on serving customers in the United States of America. Given that online gambling continues to be illegal in almost all of the United States of America (with the exception of sports betting), we're not entirely sure unless the sites exploit a loophole. Players based in the UK will find that they can get the BeSoftware N.V. casino websites to load, but an automated block notice should appear if they attempt to register with any of the sites.
Casino companies that hold licenses only in Curacao tend to be viewed less favourably by players than those who hold licenses in, for example, Malta or the UK, but if we were to look for a positive it would be that having any license is better than having no license. Having more than fifteen years of trading history also goes in favour of the company when it comes to trustworthiness. Every game at BeSoftware NV's casinos was tested and approved by iTechLabs in December 2020, which is another feather in their cap. The casino games on sites run by BeSoftware NV operate on the platform provided by Real Time Gaming. This is another common trend among Curacao-based casinos and means the range is limited compared to what you may find elsewhere. You won't find any slots or other casino games from Playtech, Microgaming, Net Ent, plus a few more of the biggest names in the business. You can generally forget about seeing any live dealer games too, although there are sometimes exceptions to this.
Affiliate Edge
BeSoftware NV has a cluster of casino bands under management, having expanded its portfolio slowly but steadily since Club World Casinos put it on the map. A casino network company of this size would normally have a customer-facing website, but the rule of thumb is that companies based in Curacao don't do that. Instead, they own and maintain a website for their affiliate company, Affiliate Edge, which was launched a year after the company was founded.
The "news" page on the affiliate company's website is mostly there to tell you what Affiliate Edge has been up to recently, but it also gives information about the company behind it. From there, we can see that the latest big news with BeSoftware NV is the relaunch of the Buzzluck Casino in 2020 and the launch of its latest brand, Crypto Reels, in late 2019. That also tells us that the news page doesn't get regular updates. Crypto Reels was the first of the BeSoftware NV casino brands to accept cryptocurrencies as a payment method, but the option is now available as standard across almost all brands. Even with those recent launches and relaunches, Club World Casinos remains the company's flagship, and will likely always remain so as it's a solid link to the company's past.
BeSoftware N.V. Casino Reviews
The information on this page should give you a good overview of what to expect from a BeSoftware N.V. casino site (and why, unless the company acquires a licence from the UK Gambling Commission, you should never play at one), but we appreciate that some readers will want more information about some of the individual casinos in the range. If you're one of them, you can access a full review of any or all of the BeSoftware casinos by clicking the thumbnails below.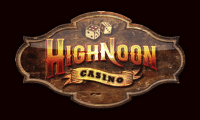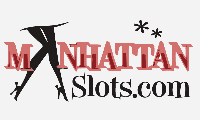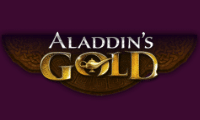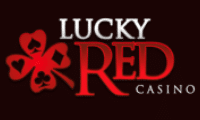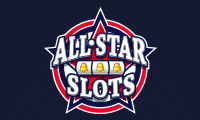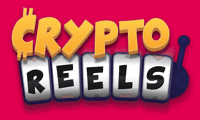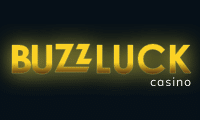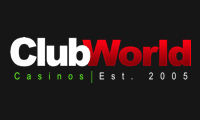 Full list of BeSoftware Casinos N.V. 2022
This is every active casino on the BeSoftware N.V. platform at the moment, complete with its URL. We don't suggest accessing or playing at any of these casinos, so we present this list for information purposes only:-
Crypto Reels (cryptoreels.com)
Lucky Red Casino (bingorella.com)
Aladdin's Gold (aladdinsgoldcasino.com)
High Noon Casino (highnooncasino.com)
Buzzluck Casino (buzzluck.com)
Manhattan Slots (manhattanslots.com)
All Star Slots (allstarslots.com)
Reel Spin Casino (reelspin.casino)
Slotter Casino (slotter.casino.com)
Club World (clubworldcasinos.com)