Bet365 App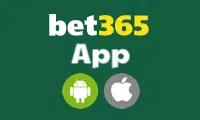 Bet365 App sister sites include Bet365 Bingo, Bet365 Casino and Bet365 Sports.
Bet365 App (bet365app.com) is operated by Hillside (UK Sports) ENC based in Quantum House, 75 Abate Rigord Street, Ta'Xbiex, XBX 1120, Malta.
Sites like Bet365 App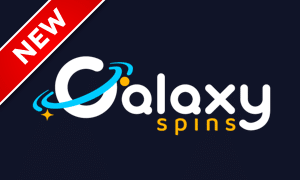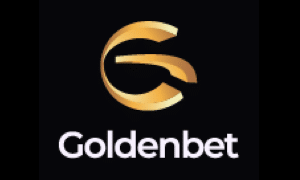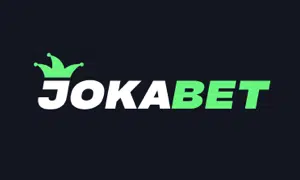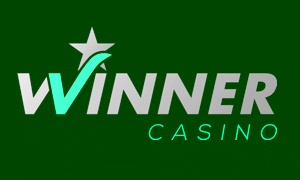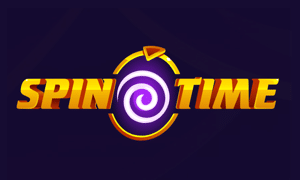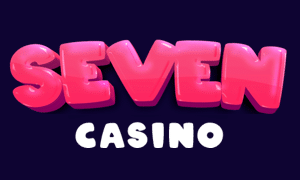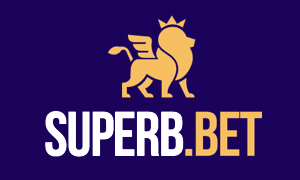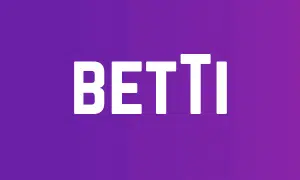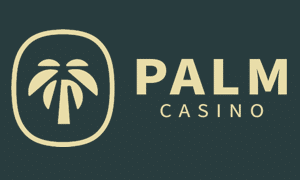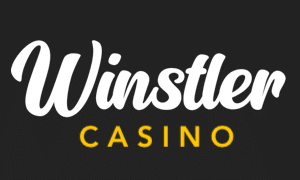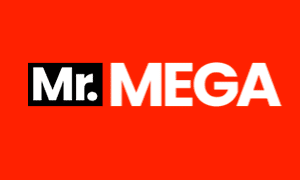 Bet365 App Sister Sites
Bet365 Casino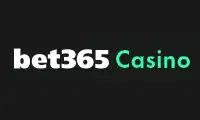 Our tour of the Bet365 App sister sites begins with Bet365 Casino. This is where players with old-school tastes come to play. The success story of Bet365 started with sports betting, but it didn't take long for the company's owners Hillside UK Sports ENC to get wise to the idea that more money could be made online by offering online slots and other casino favourites. Some companies would have created purpose-built websites for each facet of gaming, but that's not the Hillside way. Instead, they gave Bet365 a series of sister sites contained within the "master" site.
Bet365 casino focuses on the traditional end of the market. Not everyone is a huge fan of Megaways slots, or modern variations on classic card games. Some people think the games worked just fine before people started messing with the formats. If you're one of them, you'll probably feel very much at home with Bet365 Casino.
Bet365 Games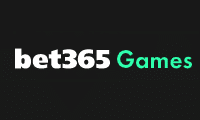 Bet365 Games is the polar opposite of everything we just said about Bet365 Casino. For every person who likes the classic and traditional approach to casino games, there's someone who finds them boring and prefers the more experimental style. Players of that kind were thrilled when Megaways came along, and they're even more excited now that people have begun to experiment with the Megaways format to create even more unconventional slots. Bet365 Games exists for those players.
Each of the Bet365 sister sites serves a specific purpose. In the case of Bet365 Games, it's to focus on the future. You'd be hard-pressed to find an old-fashioned fruits-and-jewels slot here, but if you're after something with adjustable reels and avalanche wins, Bet365 Games probably has something to suit your tastes. The forward-thinking promotions are always worth a look, too.
Bet365 Bingo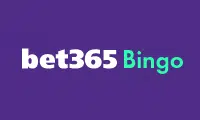 Bingo was once thought of as a niche interest hobby played by women in bingo halls, mostly in British seaside towns. That's not the way that people think of it anymore. We're in the middle of a bingo revival, and that's reflected in the content and casino websites offered by the biggest names on the UK scene. Obviously, that includes Bet365. Bet365 Bingo has been active for a few years now, and it's the most unique-looking of the Bet365 sister sites.
The Bet365 Bingo site is updated in real-time. That means you'll always know when the next bingo room is due to open, with timings down to the second. If there's nothing you like the look of due to open any time soon, you have the option of visiting other areas of the site and checking out the most popular slots and Slingo games. More than £7m is won at Bet365 Bingo every month. Someone has to win all that money, and your chances are as good as anybody else's.
Bet365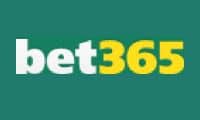 We can't talk about Bet365 App Sister Sites without talking about the site that gave birth to all of the others. Bet365 is the mothership of the brand and is still the busiest part of the whole site by far. Its name is so ingrained in the minds of sports bettors in the UK that nothing, barring a total disaster, would change that fact now. If it weren't for the success of the original Bet365 website years ago, though, we wouldn't have a Bet365 App or any Bet365 App sister sites to tell you about.
The sports betting and sportsbook market is massively competitive, but success usually comes down to just two points – ease of use and competitiveness of odds. If you get either one of those factors wrong, you can kiss goodbye to your customers. Bet365 has been getting both of them right for a very long time, which is why so many players come straight to the company when they want to place a wager on a sporting fixture. As for ease of use – what could be easier to use than the app we're talking about on this page?
Can Bet365 App Be Trusted?

★★★★★
Bet365 App is a 3 Star trusted casino.
1. UKGC License

Hillside (UK Sports) ENC – the makers of the Bet365 App – are licensed by the UK Gambling Commission.

2. UKGC Fines

There are no fines, warnings, or sanctions on Hillside (UK Sports) ENC's license.

3. Customer Service

Customer support on the Bet365 App is handled via live chat. There is no telephone support.

4. Trustpilot Score

The rating for Bet365 as a whole on Trustpilot is 1.3 out of 5 after over 2000 reviews, which is dire.

5. Company Location

Hillside (UK Sports) ENC is, despite its name, based in Malta.

6. Visible T&C's

Promotions available within the app come with visible terms and disclaimers.

7. Social Media Presence

The app is regularly promoted on Bet365's Twitter and Facebook accounts.

8. Number of Sister Sites

The only Bet365 App sister sites are those featured within the larger Bet365 site.

9. Games portfolio

The app version of the website is condensed, so players don't have access to the full range of games available at the Bet365 site.

10. Gamstop links

Gamstop logos and links appear inside the app.

Overall SCORE >

★★★

★★ – 3/5 Stars
Bet365 App Sister Sites
Bet365 App Layout And Feel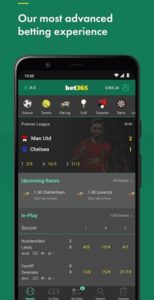 As you can see from the promotional image above, the current version of the Bet365 App is marketed as "our most advanced betting experience." That's commendable, but something tells us that Bet365 probably said similar things about the previous version of the app, and the version that came before that. Cynicism aside, the app is expertly designed and very easy to use. The download is small at barely 20MB, and should be on your phone in a matter of seconds so long as you live in an area where a connection of 4G minimum is available.
What impresses us most about the app is how much of the content from the main Bet365 website has been crammed into it. Everything from the responsible gambling logos to the full contact form has been included. With the exception of playing some specific games, the general rule of thumb here is that if you can do it on the Bet365 sports betting website, you can do it here. It's like having the full power of the website in the palm of your hand or under your thumb – which is, of course, exactly what its makers intended it to feel like.
As a tip for people who've never used the Bet365 App before, try scrolling sideways if you don't think you can see what you're looking for. While it might look like this is a straight up-and-down app, it also moves left and right. Hidden to the right of the default starting position are quite a few features and options you may wish to consider, including a few entire sports. If you still can't find what you're looking for after that, it might be down to the issue we're about to describe below.
All in all, the Bet365 App is an impressive piece of work. Casino apps can easily go wrong in the hands of software manufacturers who don't understand the format, but this one is clean, professional, and efficient. We might even be tempted to say that it's easier to find your way around the app than it is the actual website. In fact, we just did.
Alternative Bet365 Apps
While we've praised the small download size of the Bet365 App, it comes with an associated issue. There's no way that you'd get all the power and functionality of every Bet365 sister site and minisite into a single 20MB download. We keep talking about "the" Bet365 App, but we should probably be talking about "a" Bet365 App. This is the official app of the most famous incarnation of Bet365 – the sports betting website. If you want to use the Bet365 Bingo, Bet365 Poker, Bet365 Casino, and Bet365 Live Casino platforms, you'll have to download other apps.
Bet365 has created standalone versions of its app for each of the functions that we've described above. That's great for convenience but perhaps not so great for practicality. Moving between Bet365's sportsbook and Bet365 Casino is easy when you're sitting at a laptop because it happens without having to leave the page you're on or re-entering any login information. It's not quite such a smooth process when you're moving from one app to another. There's also the issue of phone storage. Most people don't mind having a casino app or two on their phone, but having four or five of them in a row looks ugly and sucks up storage space before you know it.
The long and short of this story is that you should download this app if you like Bet365 and you want to bet on sports while you're on the move. If you don't care about sports and you're more interested in casino games, you'll have to download the specific app that you're interested in. It's fiddly, but it's good to have the choice.
Bet365 App at Google Play Store and Apple App Store
There are two versions of the Bet365 App – the one that's targeted at Android users and the one that's targeted at Apple users. It's usually hard to get Android and Apple users to agree on just about anything, but they appear to be unanimous about their feelings on the Bet365 App. According to the ratings in both app stores, the app is decidedly middle of the road. We don't think that's necessarily the fault of the app, though. People appear to have used the app store to complain about their experiences with Bet365 as a casino brand.
Some of the reviewers even praise the app while slating Bet365. A recent Apple App Store review notes that the app is "simple software" which is "easy to navigate" but also calls Bet365 criminals who do everything they can to take money out of the hands of their customers. As a result, they give the app a single star rating. Reviews at the Android store seem to be more specific to the app, including repeated recent complaints about being logged in and out constantly. No matter how harsh the reviews get, though, the words used in them still tend to be kinder than those used in reviews of Bet365 at Trustpilot.
The app is widely available and, according to the statistics listed at both stores, has been downloaded well over one million times. It was listed as "#2 in Sports" on the Apple App Store when we wrote this review, so that underlines the fact that Bet365 is a big, popular brand no matter how much people complain about it. This is as functional and easy to use as apps made by casino companies get. It probably won't make you love Bet365 if you're not already a fan of the brand, but if you're an existing Bet365 customer, you should be very comfortable using it.