Bet365 Bingo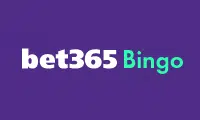 Bet365 Bingo sister sites include Bet365 Games, Bet365 Casino and Bet365 Sports.
Bet365 Bingo (bet365bingo.com) is operated by Hillside (UK Sports) ENC based in Quantum House, 75 Abate Rigord Street, Ta'Xbiex, XBX 1120, Malta.
Sites like Bet365 Bingo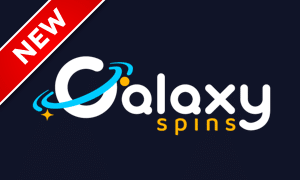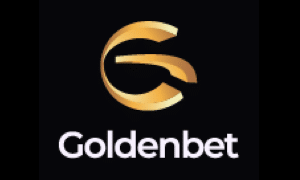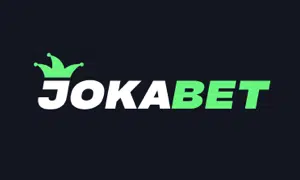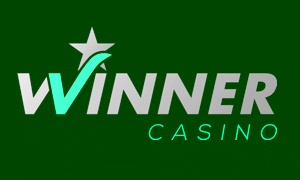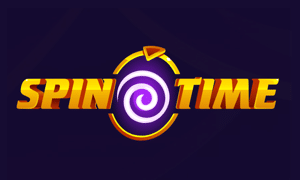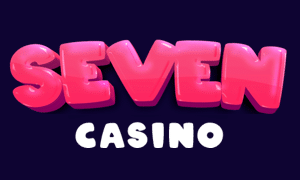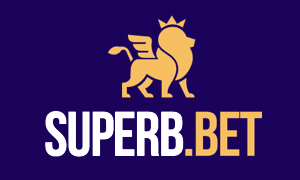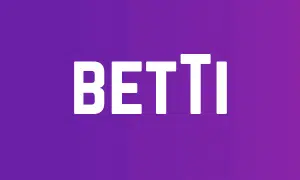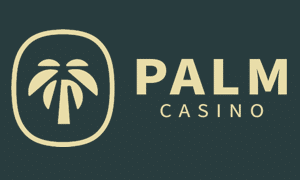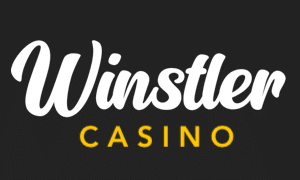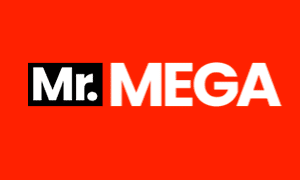 Bet365 Bingo Sister Sites
Bet365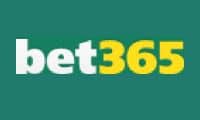 You don't have to be an online slots and casino expert to know that Bet365 Bingo is part of Bet365. In fact, all of the Bet365 Bingo sister sites are part of Bet365. Hillside UK Sports ENC has taken a unique approach to creating a family of casinos. While some casino network companies open multiple sites and brands under different names, this company has decided to capitalise on the popularity of the Bet365 name and use it to draw people to the various minisites within the larger website.
Bet365 is one of the UK's biggest sports betting websites. It goes toe to toe with massive brands like Ladbrokes, William Hill, and Paddy Power in the upper echelons of the sportsbook game, where the big companies fight for market share and brand supremacy. Fights like that are usually good for customers because one company will always attempt to undercut or out-promote another, so it's always worth shopping around to ensure you have the best odds before placing your bets. When you're doing that shopping around, make sure you don't skip Bet365. It's just as likely to have what you're looking for as anyone else you might think of.
Bet365 Games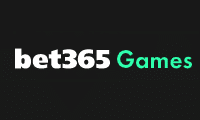 There's nothing ambiguous about the name of Bet365 Bingo. It's a bingo minisite, and it belongs to Bet365. The name of Bet365 Games is a little more mysterious. It's much harder to figure out what this minisite could be – especially when there's also Bet365 Casino. The differences are small but important. Bet365 Games is the Bet365 Bingo sister site that brings you cutting-edge slots and live dealer features with a big emphasis on jackpots.
Bet365 Games is the flashiest of the Bet365 Bingo Sister sites. It has the best graphics, the biggest promotions, and the loudest tone. There are always at least two massive jackpots up for grabs at Bet365 Games, and the total value of those jackpots is listed on the homepage to tempt you. The jackpots are usually connected to the site's newer slots. The difference between Bet365 Games and Bet365 Casino is one of focus. The latter focuses on traditional casino action, but Bet365 Games is all about what's new and hot right now. If you're done playing the same old games, this is where you'll find alternatives.
Bet365 App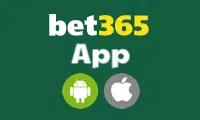 More people play slots, bingo, cards, and other casino games on their mobile phones now than they do on their laptops or desktop computers. That's the way things are going with technology. Statistically, you're more likely to be reading this on your phone or tablet than you are on a computer. That trend has forced casino network companies and operators to rethink the way they design their sites. If you were to load Bet365 Bingo or any of the Bet365 Bingo sister sites on your phone and your computer and compare the two, you shouldn't notice any difference in performance.
Because casino websites are optimised for mobile performance, there's less need for casino apps than there used to be. Nevertheless, some people simply prefer having an app to use rather than opening a casino network in their browser. An app often uses less data than a browser, and in some cases, might be more stable. If that's how you feel about the matter, you'll be pleased to know that the Bet365 App offers all of the functionality of the Bet365 casino family in a condensed, efficient format and is available to download from either Apple's App Store or Google Play.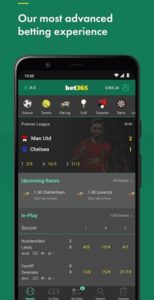 Bet365 Casino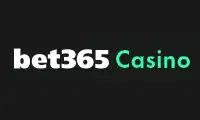 While we were talking about Bet365 Games, we mentioned that it caters for the newer end of the market while Bet365 Casino caters to the classics and those who love them. This is the most "old school" of the Bet365 Bingo Sister Sites, and unashamedly so. There are still new games here, but even the new games are, for the main part, designed in the traditional style. It's through intelligent casino design like this that Bet 365 has grown to the point of having more than 30 million customers in over 150 countries all over the world.
Bet365 Casino offers you close to nine hundred casino games and slots, with a live dealer section on hand for times when you'd rather see a friendly face than another set of spinning reels. On top of all the games, it also has some sturdy promotions. There might be a throwback feel to the presentation of Bet365 Casino and the games available to play there, but the promotions are every bit as substantial as those you'll find elsewhere in the Bet365 range.
Can Bet365 Bingo Be Trusted?

★★★★★
Bet365 Bingo is a 3 Star trusted casino.
1. UKGC License

Bet365 Bingo's parent company Hillside (UK Sports) ENC has a full and active licence with the UK Gambling Commission, account 55148

2. UKGC Fines

Hillside (UK Sports) ENC's license with the UK Gambling Commission is clean, with no fines.

3. Customer Service

You can mail, email, or live chat with Bet365 Bingo customer support – but you can't telephone them.

4. Trustpilot Score

Bet365 Bingo doesn't have a dedicated page on Trustpilot, but Bet365 has a bad rating of just 1.3 out of 5 after over 2000 reviews.

5. Company Location

The headquarters of Hillside (UK Sports) ENC is in Malta.

6. Visible T&C's

Basic terms on promotions at Bet365 Bingo are included along with a link to the full terms and conditions.

7. Social Media Presence

Bet365 Bingo is promoted on the regular Bet365 Facebook and Twitter accounts.

8. Number of Sister Sites

The only Bet365 Bingo sister sites are those that are a part of Bet365's main website.

9. Games portfolio

All Bet365 Bingo sister sites, including Bet365 Bingo, have access to over 850 casino games and a range of providers.

10. Gamstop links

Gamstop is one of many logos of its kind featured at the bottom of the Bet365 Bingo homepage.

Overall SCORE >

★★★

★★ – 3/5 Stars
Bet365 Bingo Review 2023
The Bet365 Bingo Website
Bet365 Bingo has a strong visual identity. All of the Bet365 Bingo sites share the same colour scheme and tone as the main Bet365 sports betting site, but Bet365 Bingo doesn't. This minisite has been designed by people who appreciate that bingo players require a different approach. It's not as dark and moody as its siblings – the colours are light and bright, and the tone is inviting. You definitely feel like you've arrived somewhere new once you leave the Bet365 site to come here.
Aside from looking good – which is important but not essential – Bet365 Bingo functions very well. We call it a minisite, but it's almost a one-page site. You don't need to go anywhere but the homepage if all you want to do is play bingo. You could even play slots directly from the homepage so long as you don't mind dealing with the smaller range of promoted or featured games. Bet365 Bingo was designed with ease of use in mind, and it shows in the layout of the landing page. The banner graphic with its juicy-looking twin cherries is good for catching the eye and attracting your attention to the current welcome promotion, but after that it's straight down to business.
The first point of interest on the homepage is the list of Bet365 Bingo rooms that are active at the time of your visit. We'll get to them in a moment. From there, the descending order of content on the page is the site's most popular slots, the "featured" slots, important information, promotions, jackpot information, and then a "why you should sign up" pitch aimed at anyone who wasn't swayed by anything they read before they arrived at that point. The content is rounded out by responsible gambling information, including some purpose-built tools developed by Bet365 to help keep players safe.
If you make it right to the bottom of the page and check the footer, you'll find one-click links to customer support and banking information. This should be a given, but so few casinos actually do it that we're always pleasantly surprised when the links and pages are there.
Overall, we find Bet365 Bingo to be a well-designed casino site with a friendly atmosphere and an easy-to-follow format. Players couldn't ask for more from the site's design.
Bet365 Bingo Rooms
It's great that Bet365 Bingo offers slots, but most people who click on the "bingo" link from the Bet365 homepage do so because they want to play bingo. Fortunately, Bet365 Bingo doesn't disappoint them when they arrive. The list of bingo rooms is the first thing that a visitor sees after they scroll down from the banner graphic, and the list is live. There are a lot of rooms here, and new ones appear every minute of every day. Don't worry if you run out of seconds to click on your preferred room – a replacement will be along shortly. It's like catching a bus, but at Bet365 Bingo, things actually run on time.
There are only so many things you can do to dress up a game of bingo. Most of those things involve themes. That's why well-known casino and non-casino brands are used to promote some of the bingo rooms at Bet365 Bingo. There's a "Deal or No Deal" room for those of you who remember the Channel 4 game show hosted by Noel Edmonds. There's also a "Rainbow Riches" bingo room for fans of the UK's most popular series of Irish-themed online slots. Don't worry if the names don't mean anything to you, though – all the information you need is either right there underneath the name or listed to the right next to the ticking clock.
Beneath the name of each bingo room, you'll see the variety of bingo being played in it. That could be as low as 30 Ball Bingo or as high as 90 Ball Bingo, with every option in between the two covered. The top prize is listed next to the trophy icon, and the price per ticket is next to that. There are occasionally exceptions to all of this, and they'll be listed as "specials." Almost anything could be in those rooms, and the only way you'll find out what's in them is by clicking on them.
Bet365 Bingo Facts and Figures
Some people are motivated by images, and some people are motivated by written words. Bet365 Bingo spends quite a lot of time trying to get you interested in giving it a try by showing you pretty pictures of games, bingo rooms, and jackpot prizes. If that's not working, though, and a potential customer is still scrolling down the homepage waiting for something to snare their attention, they'll eventually come across some figures beneath the header "why join." There isn't a huge amount of information here, but there could be enough to make a difference to somebody who's on the fence.
Bet365 Bingo has – as of the time of writing, at least – around twelve thousand players per month. That's not massive, but it's not terrible. The main Bet365 brand gets far more traffic and has far more players than that, but Bet365 Bingo is still finding its feet. Considering the fact that there are "only" twelve thousand players here on average, the amount of prize money it pays out each month is staggering. If these figures are to be believed, Bet365 Bingo averages more than seven million pounds in prizes every single calendar month.
Your excitement about the multi-million-pound figure might be slightly tempered by the third statistic, which is the amount of jackpot cash paid out each month. We were approaching mid-month when we wrote this review, and the figure stood at £190,000. That suggests that the total figure for the month will be somewhere around the £400,000 mark. £400,000 is less than ten per cent of £7m. Taking that into account, it looks like Bet365 Bingo pays out smaller prizes frequently and larger ones far less often. Still, the point of playing bingo is to have fun – any win, whether big or small, is something to smile about.
Popular at Bet365 Bingo
While the majority of players at Bet365 Bingo will have come purely for the bingo, there will be at least a few who've come for slots and other games. If there weren't, it wouldn't be possible for the site to have a "most popular" section. Like the jackpot counter and the bingo room section, this part of the website is live. The most popular slots listed here one day won't necessarily be there in the same order the next day. Despite that, the same slots tend to hang around in this section – and here are a few of the most consistent top performers. 
Spin O' Reely: Bet365 will be delighted that this Irish-themed slot is one of the most popular at the site because they made it themselves. Bet365 isn't exactly well-known as a slots developer, but they've been known to dabble on occasion. This is one of their better efforts. It doesn't break any new ground, but it's a perfectly competent five-reeled slot with a traditional feel, a free spins feature, and 95.05% RTP. 
Bouncy Balls 2: A slot about anthropomorphic bouncy balls would probably be a disaster in any other developer's hands, but this is an Eyecon slot, and the Australian provider has a way of making zany ideas work. The symbols on this "cluster pays" slot's 5*5 grid are as cute as they are bouncy. One of them looks so much like the Crazy Frog that we're staggered that Eyecon got away with it. Avalanche wins send balls bouncing everywhere, certain combinations of symbols can expand the grid to up to 8*8, and a nine-of-a-kind cluster can pay up to x 10,000 against your stake. The style of the 95.29% RTP slot screams "high volatility," but the volatility here is actually somehow below average. 
Gold Cash Free Spins: The name of this Inspired Gaming slot is word salad made from casino buzzwords, but that's OK. The theme here is money, and money is what motivates a lot of people to play! What looks like a basic and traditional slots game is livened up by the unexpected inclusion of expanding symbols within the free spins feature. The bonus makes the slot feel a little like a "Book Of" slot, even though there's no hint of that in the branding or visuals. RTP is 95%, and volatility is about average.