Bet365 Casino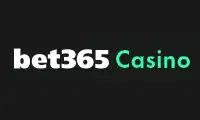 Bet365 Casino sister sites include Bet365 Games, Bet365 Bingo and Bet365 Sports.
Bet365 Casino (bet365casino.com) is operated by Hillside (UK Sports) ENC based in Quantum House, 75 Abate Rigord Street, Ta'Xbiex, XBX 1120, Malta.
Sites like Bet365 Casino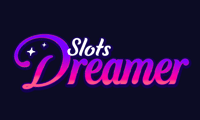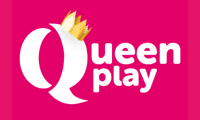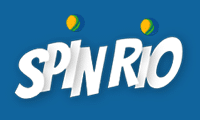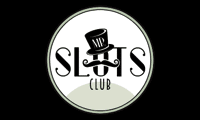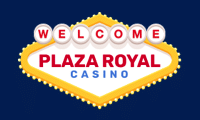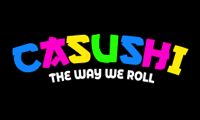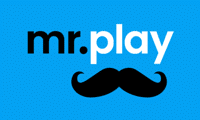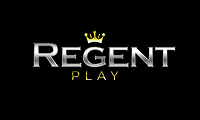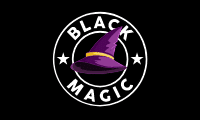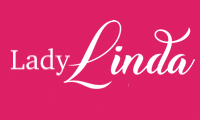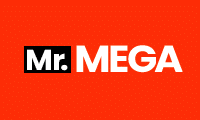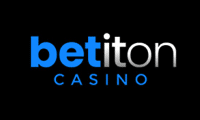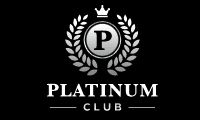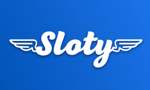 Bet365 Casino Sister Sites
Bet365 Games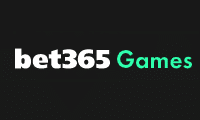 Bet365 is a much bigger casino website than it used to be. Gone are the days when it had nothing to offer other than a sportsbook. The Bet365 website of today is a multi-faceted site that covers every aspect of gaming. That's why there's a whole section of it dedicated to traditional casino games. Bet365 might be the only brand that belongs to Hillside UK Sports, but that doesn't mean there aren't any Bet365 sister sites. It's just that the Bet365 sister sites are part and parcel of the main casino.
The biggest mini-site or linked brand within Bet365 is Bet365 Games. It has a strong brand all of its own, with a totally different look and feel than the rest of the site, and it's dedicated to slots. To be more specific, it's dedicated to jackpot slots. You'll find creations from most of your favourite providers here, and they come with massive time-limited promotions as an enticement to play.
Bet365 Bingo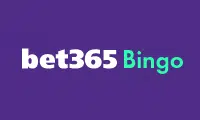 Bet365 has done an excellent job of making its "in house" brands feel like totally different websites. That's one of the reasons that we've decided to treat all of the mini-sites as Bet365 sister sites rather than part of the same thing. When you land on the homepage of Bet365 Bingo, everything changes. The dark colour scheme that applies to the rest of the site turns while, and there's a distinct change in tone. We're not calling the main Bet365 site gloomy, but there's definitely a cheerier atmosphere about Bet365 Bingo.
All the games at Bet365 Bingo run on a tight schedule. You can see a full rundown of every game due to be played for the rest of the day on the homepage, including how many minutes and seconds until the room opens, the minimum ticket price, and the maximum win. This site does a better job of making the terms of its games clear than some of the bingo-only brands do. There are a few other casino games here too, but as bingo-dedicated sites go, it's one of the easiest to get involved in.
Bet365 App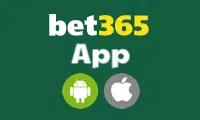 It's been a long time since online casino companies separated mobile players from laptop or desktop players. Some casinos used to create separate versions of their site to make things easier to see and do for visitors on mobile phones, but that's hardly ever the case anymore. Modern casinos should look and feel as good on a mobile device as they do on a laptop. Bet365 has no issues with this, but they've gone above and beyond for mobile players anyway. They have a standalone Bet365 App – and it's such a comprehensive tool that we're happy to class it as a Bet365 sister site in its own right.
The app is a slimmed-down version of the full site. Its creators have cherry-picked the most popular aspects of the Bet365 site and formatted them for players on the move but have also included all the account management tools you'd have if you were using the "full" version of the site on your browser. From time to time, you might even find that the app contains exclusive promotions. If Bet365 is your favourite casino, but you do most of your playing away from home or out of the house, this is the tool you're going to need.
Bet365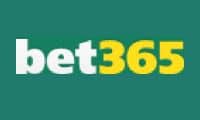 The ultimate Bet365 Casino sister site is, of course, Bet365 itself. The various mini-sites are impressive, but they're bolt-ons to the main business of the Bet365 site. That business is sports betting, and Bet365 is one of the biggest names in the business. The UK sports betting market is enormously competitive – perhaps more so than any other country in the world – but Bet365 has managed to capture and hold onto a significant share of the market. It does that by promoting itself extensively in the world of football and ensuring that it always offers competitive odds.
The Bet365 site is surprisingly simple for a brand with such a massive reputation. Very little space is given to anything other than odds and offers. Even the Bet365 branding is minimal. This could be one of the things that its players love about it. If you wake up with a sudden urge to bet on Australian Rules Football or Gaelic sports, you can do it with no more than three clicks on the Bet365 homepage. That neatly sums up both the speed and the variety of this colossus of a casino site.
Can Bet365 Casino Be Trusted?

★★★★★
Bet365 Casino is a 4 Star trusted casino.
1. UKGC License

Hillside (UK Sports) ENC holds a current license with the UK Gambling Commisison.

2. UKGC Fines

Bet365 Casino's parent company has never been fined or otherwise sanctioned by the UKGC.

3. Customer Service

Customer support at Bet365 Casino is provided by 24-hour live chat or through email. There's no telephone number for players to call.

4. Trustpilot Score

Bet365 Casino doesn't have a separate review page at Trustpilot, but Bet365 as a whole has a low rating of 1.6 out of 5.

5. Company Location

Hillside (UK Sports) ENC is based in Malta.

6. Visible T&C's

Terms and conditions are listed on promotions at Bet365 Casino.

7. Social Media Presence

You can connect with Bet365 Casino on Facebook and Twitter.

8. Number of Sister Sites

The only Bet365 Casino sister sites are those contained within the main Bet365 website.

9. Games portfolio

Bet365 Casino offers games from only a limited number of providers, but still has over 850 games in total.

10. Gamstop links

Gamstop and other responsible gambling organisations are represented on the Bet365 Casino homepage.

Overall SCORE >

★★★★

★ – 4/5 Stars
Bet365 Casino Review 2022
The Bet365 Casino Website
First and foremost, is the Bet 365 Casino website easy to use? The short answer is "yes," but the longer answer involves a few "buts." It looks fantastically modern, but the modernity of the site comes with a few drawbacks. The first of them is that almost the entire landing page is given over to an enormous video. We're impressed with how fast the video loads, but it still gets in the way of all the other content on the page. That being said, it contains useful information. If you're prepared to sit and watch for thirty seconds or so, you'll get a quick overview of the Bet 365 Casino safe gambling tools, live casino features, slots collection, and a promotion or two. That's fine on a player's first visit to the site but can get annoying when you're still having to skip or scroll past it on your 100th visit.
The first bank of games on the homepage is those with live dealers, which tells us that this is a casino with a strong interest in the classics. Traditional roulette and blackjack are first up, followed by a Bet 365 exclusive called "All Bets Blackjack." "Super Roulette" comes next in line after that, following on from which things become increasingly niche. The live casino section is so well-stocked that table and live dealer games represent more than half of the Bet 365 Casino portfolio. There are more table games than there are online slots, which is unusual for a casino site in the modern era.
Speaking of slots – Bet365 Casino features the "Age of the Gods" range of slots above all others. This legendary franchise of fantasy-themed slots comes from Playtech and is made up of over a dozen entries. The series is very popular no matter where it appears, but there are extra reasons to play it at Bet365 Casino because of the massive progressive jackpots that the slots are connected to here. You'll see the figures listed on each of the games, and they're usually in excess of £100,000.
Overall, the Bet365 Casino homepage is well-executed. Games and promotions aren't hard to find, and there's even a link to a banking page giving you all the withdrawal and deposit information you need at a glance. That's such an easy thing to do, and yet so few casinos actually do it. Our biggest niggle other than the massive video is the way that the customer service contact options are squirrelled away under a "Help" submenu, and even within the submenu, players have to scroll down to the bottom of the pop-up to find the "contact us" link. There's no reason why customer service shouldn't be accessible within one click from the homepage when promotions and offers are.
Bet365 Casino Classics
We said above that Bet 365 Casino is a casino with a taste for the classics. This is the subcategory that proves it. Scroll down beneath the daily offers – which change often and so are always worth a look – and you'll see a short list of classic casino games. These are aimed at players both old and new who aren't looking for slots, don't want to deal with live dealers or video streams, but do love playing table games. Live dealer games might be slowly squeezing "simulator" table games out when it comes to popularity, but there are still thousands of players who don't want the light and noise of a live casino and would prefer something a little more gentle. If you're one of them, this is likely to be the most interesting part of the site for you.
You don't need us to explain what can be found in a "Casino Classics" section on a large-scale online casino website, but allow us to reassure you that there's nothing significant missing. The list starts with Premium Roulette, which is the European version as opposed to the American version. For those not in the know, that means you have marginally better odds of winning because there's only one green "zero" bay on the wheel. Premium Blackjack is next, and is about as good-looking as card games get without involving real cards and real dealers. From there, the list moves on to Classic Roulette (which is virtually identical to Premium Roulette), "Mega Fire Blaze Roulette," and then speciality games like Quantum Blackjack. You'll also see European Football Roulette and Premium Baccarat before you reach the end of the section.
We're not totally sure niche games like Quantum Blackjack and European Football Roulette belong on a list of casino classics, but it doesn't hurt to have them there, and obviously, nobody's forcing you to play them. The omission of poker is a surprise, but poker games can be found elsewhere on the homepage – you just have to do a little more digging to find them. Failing that, the search facility is always available.
Bet365 Casino Statistics
The purpose of the Bet 365 Casino homepage is to sell you the idea of signing up as a new player. It tries to do that in several different ways. The first is with the brief promotional video. The second is by showcasing the various gaming categories. Third place goes to the daily Bet 365 Casino promotions, and if players are still on the fence and scrolling down by that point, the casino tries hitting them with some statistics.
We can see why Bet 365 Casino would do this because the statistics are (for the main part) impressive. We're told that more than one hundred thousand people play casino games here every month. That's not the most enormous number in the whole UK casino scene, but it's impressive. A big casino might be able to attract tens of thousands of new players every month, but keeping hold of them is a whole different ball game. No casino could maintain a six-figure average unless players were sticking with it for the long term, so Bet 365 Casino must be keeping a significant number of its existing players happy regardless of all those bad reviews on Trustpilot.
The other figure in this stat-attack that's likely to catch your eyes is the total jackpot payout. That's a running total of all jackpot prizes paid out in the current calendar month. We were approaching the halfway stage of the month when we came to write this review, and the figure was £190,000. Presuming the average payout rate is maintained, we'd estimate that about half a million pounds will be paid out from Bet365 Casino in jackpot funds this and every month. The message is "we pay, and we pay big," and it's one that a lot of players will be open to.
We're not sure touting that the site hosts 850+ games is worth boasting about. It's a good number, and it certainly means that players won't get bored quickly, but it's not a top-tier number. There are casinos out there with two or even three thousand casino games available, and the hard fact is that when compared to other casinos, Bet365 Casino's slots library is actually quite small.
Top Games At Bet365 Casino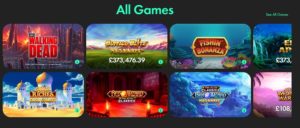 Aside from the Age of the Gods slots, none of the other slot games at Bet365 Casino get any time in the spotlight. They're relegated to the bottom of the homepage, which is yet another sign that Bet365 Casino cares more about table games than it does about slots. There are fewer than 300 slots at Bet365 Casino, but thanks to the fact that the casino works with top providers, the quality is good, even if the collection is a little thin. Here are some of the big-hitters in the collection. 
The Walking Dead: This is the official online slots game of the popular US zombie apocalypse TV show. It's a Playtech slot, and it comes packed with sound and images from the hit show. The license has been used well. Having an official license can be an excuse for a developer to take things easy because the license alone is enough to draw players to the game, but Playtech hasn't done that. The Walking Dead comes with more features than you can shake a stick at and a "respins" feature that could see as many as nine rows unlock to take the layout to 5*12. Instant jackpots can be won by opening the extra rows, and a choice of five different free spins features allows for variety. RTP is 95.73% and volatility, perhaps surprisingly, is moderate. 
Buffalo Blitz Megaways: Playtech's Buffalo Blitz Megaways was a big, popular online slots game even before the developer took the original and hooked it up to the Megaways system. As if that wasn't enough, the version at Bet365 Casino is connected to a massive progressive jackpot that could be worth more than £250,000. The Megaways system works excellently in tandem with the original game's features. It means we now have avalanche wins and progressive multipliers to go with four different free spins modes, additional multiplier wilds, and a prize-picker bonus feature. Volatility is as high as you'd expect it to be in a slot like this, and RTP is 96.29%. 
Fishin' Bonanza: Fishin' Frenzy was a great idea for an online slots game when Reel Kingdom had it several years ago. The formula is becoming a little tired now that every other provider in the business has copied the idea and put their own spin on it, and this Ash Gaming version is bland. It doesn't do anything that Fishin' Frenzy doesn't do and is arguably of lower quality in terms of graphics, too. We won't condemn it, though, because it can still be fun to play. The cash collector mechanic within the free spins feature can be rewarding, and the presence of extra "cash" symbols might even make it a touch more rewarding than Fishin' Frenzy. RTP is 96.51%, and while volatility isn't explicitly stated, it's thought to be about average.