Bet365 Games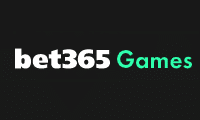 Bet365 Games sister sites include Bet365 Bingo, Bet365 Casino and Bet365 Sports.
Bet365 Games (bet365games.com) is operated by Hillside (UK Sports) ENC based in Quantum House, 75 Abate Rigord Street, Ta'Xbiex, XBX 1120, Malta.
Sites like Bet365 Games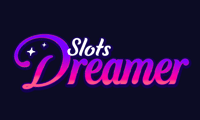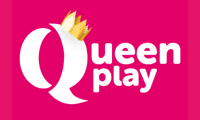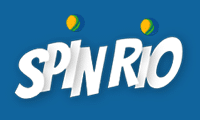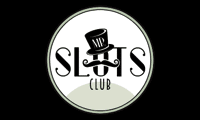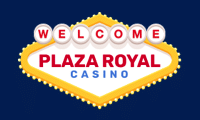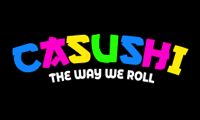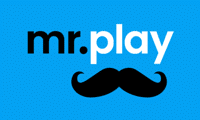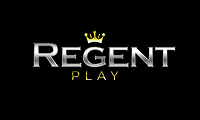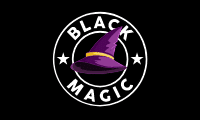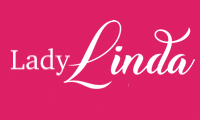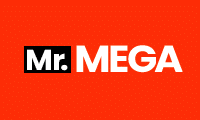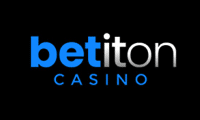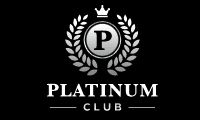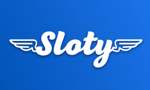 Bet365 Games Sister Sites
Bet365 Casino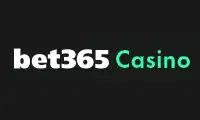 When most people think of Bet365, they think of sports betting. There's nothing wrong with that – sports betting is how Bet365 markets itself, and it's what the brand was built on. However, here in the 2020s, Bet365 is about more than just its massive sportsbook. It has just as much casino and gaming content to offer to you as anybody else – and that's why we've separated off each area of the massive site.
While Bet365 might be the only "real" website operated by Hillside UK Gaming, The Bet365 sister sites are separate areas within that website. Bet365 Casino is, as the name suggests, the Las Vegas-style area of the site. Slots are a huge part of its offering, but so are live games, including poker tables with real dealers. It's an area of the site that has a lot in common with Bet365 Games, so if you've enjoyed Bet365 Games, you'll find similar entertainment here.
Bet365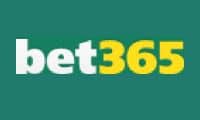 The most obvious of the Bet365 sister sites is Bet365 itself. This is the backbone of the site. It's the sports section, and it's the platform that the entire Hillside UK Gaming empire was built on. The games, bingo, and live casino sections of the site are later additions. Bet365 and its monumentally massive sportsbook are what came first – and had they not been a success, the subsequent expansions of the brand would never have happened.
You can bet on every "conventional" sport you can think of at Bet365, but you can also bet on a lot of sports that other operators might not touch. If you've always had a burning desire to bet on Gaelic sports like hurling but have never found an outlet, you have now. The special and occasional bets section will sometimes even let you bet on the crazy – and scripted – world of professional wrestling.
Bet365 Bingo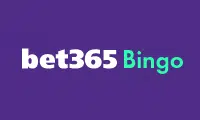 There's so much going on at Bet365 that you could easily miss the fact that it's also started offering bingo. The option is right there on the menu bar of the main Bet365 website, though – it's next to poker, and it's the last thing on the list other than the miscellaneous "extra" section. Bet365 Bingo is the Bet365 Games sister site that the gaming world hasn't yet caught on to.
With so many other bingo sites to choose from, players may wonder what the point of playing bingo at Bet365 is. The answer is that it's packed full of bingo games delivered to the same standard as the main Bet365 site. The same degree of thought has been put into promotions, and the same customer care provisions still apply. If you're a happy Bet365 customer, there's no longer a reason to go elsewhere for bingo action.
Bet365 App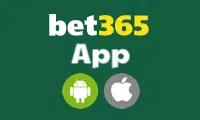 The Bet365 website – and the smaller websites within it that make up the Bet365 Games sister sites – are modern in their approach. That means you shouldn't experience major differences between playing them on a mobile device and playing them on your laptop. Some players do notice differences, though, and some prefer using an app rather than a mobile browser. For those players, the Bet365 App exists.
The Bet365 App was designed with convenience in mind. It uses minimal data, condenses down the list of options, and makes all the links, buttons, and games easy to click with a finger and dive right into. It's one of the more popular gambling apps on the market, which is why we've given it a standalone entry here.
Can Bet365 Games Be Trusted?

★★★★★
Bet365 Games is a 3 Star trusted casino.
1. UKGC License

Yes, Hillside UK Gaming ENC has a valid license with the UK Gambling Commission, account 55149.

2. UKGC Fines

No, Hillside UK Gaming ENC has never been fined by the UKGC. Its record is clean.

3. Customer Service

Bet365 Games offers 24/7 live web chat and email support, but lacks telephone support.

4. Trustpilot Score

Very poor. After over 300 reviews, Bet365 Games has a rating of just 1.6 with Trustpilot.

5. Company Location

Bet365 Games' parent company is based in Malta.

6. Visible T&C's

The terms and conditions of promotions at Bet365 Games are clearly stated.

7. Social Media Presence

The site has both a Facebook and a Twitter account, with links at the bottom of the homepage.

8. Number of Sister Sites

Bet365 is a standalone site. Its only sister sites are its bingo, casino, and games variants.

9. Games portfolio

OK. Bet365 is still a sportsbook website at heart, and features just under 300 slots and a limited number of other casino games.

10. Gamstop links

Yes. Multiple responsible gaming logos including Gamstop are linked from the homepage.

Overall SCORE >

★★★

★★ – 3/5 Stars
Bet365 Games Review 2022
Bet365 Games Free Spins Giveaway
"3.65 Million Free Spins" is among the most eye-catching offers you'll ever see at a casino website. Sadly for players, it doesn't mean an individual player can win quite so many spins. As generous an offer as that would be, it would see Bet365 go bankrupt in a small number of days. However, there is (as of the time of writing) a total prize pot of 3.65 million free spins for players to win. Bet365 Games has already set the spins aside, and the promotion won't end until they've all been claimed and used.
The eligibility criteria for the spins is quite simple. The offer is open to anybody who's ever deposited £10 or more into their Bet365 account. Anyone who meets that criteria can log in once every 24 hours to press the "Claim" button on the offer page, at which point they'll be granted their daily allocation of free spins. The award will be ten, twenty, fifty, or one hundred free spins. Every qualifying player can press the "Claim" button a maximum of five times, and all five presses must be within ten days of each other. If you leave it too long, your eligibility will expire and you won't be able to claim again. The maximum award of free spins to any individual player is five hundred. That's a long way short of 3.65 million, but it's an excellent return from a £10 deposit if you're lucky enough to get it.
Free spins have to be used on specific slots. You'll be informed of the slots when you claim your free spins allocation. All spins have to be used within seven days, and any that aren't will be removed from your account. The good news is that there are no wagering requirements attached to your free spins, so your winnings are your own to keep or withdraw. The maximum stake per free spin is ten pence.
Bet365 Games Responsible Gambling Tools

At the risk of rolling out a cliche, gambling is supposed to be fun. Everybody says it, but it's true. Playing casino games and placing wagers should be something you feel good about, and something you do only with the money that you can afford to lose. Nobody's having a good time if you stray from that path, and every respectable casino has a responsibility to ensure that doesn't happen. We could all use a reminder that it's time to declare ourselves "spent up" from time to time, though, and Bet365 Games has a range of ways to make that happen.
The website proudly promotes its responsible gambling toolkit towards the bottom of its homepage. There are four tools in it. The first is "Deposit Limits," which is fairly self-explanatory. If you set a deposit limit, the site won't let you go above it. You'll have to come back after the limit has expired and your deposit counter has re-set.
"Reality Checks" is an altogether more sophisticated tool. Bet365 Games' reality checks are an "alert system." You'll get regular pop-up alerts telling you how long you've been logged in for. If you like, you can set a maximum log-in length and be told when you've met it. Players can adjust the number of notifications they receive to suit their playing style and budget, but you have to wait 24 hours before any attempt to reduce the number of notifications you see takes effect.
Self-exclusion is another topic that should need no introduction. If you select this tool, you'll have a range of exclusion lengths to pick from. You can lock yourself out of Bet365 for six months, one year, two years, or five years. Please note that this action isn't reversible. Once you've chosen to self-exclude, Bet365 will not allow you to re-activate your account for any reason until the self-exclusion period ends. AI software will also check to ensure that you're not trying to set up accounts using other names or details, and will delete any new accounts if you do.
If self-exclusion is too drastic a step, you can take a time-out from the casino. That can be as short as 24-hours, as long as 30 days, or even longer than that if you want to customise the time-out length. You can even set recurring time-outs. For example, you could have a regular time-out that prevents you from accessing Bet365 over the weekend.
Bet365 Games Facts
If you're thinking about signing up to a new casino website, there are two places you can look for information. You can come and read a review (and thank you for visiting us today for that reason), or you can look to the casino itself. Very few casinos are shy of telling you why they think it's a great idea for you to sign up. Bet365 likes to use facts and figures as a persuasive argument.
The "Why Join?" section of the Bet365 Games homepage is regularly refreshed to ensure the figures it touts stay up-to-date. That means the figures we're about to use will change, but ,there were three compelling stats to look at when we came to write this review. The first is that Bet365 Games has more than 850 games to offer to players. We counted just under 300 slots, so that's an awful lot of live casino, gameshow, and other games to round out the figure. Having so many games that aren't slots means there are a lot of speciality games at Bet365 Games, so if you're looking for something unique, there's a reasonable chance you're going to find it.
The second stat that Bet365 is proud of is that Bet365 Games attracts more than one hundred thousand players per month. The logic here is that if Bet365 wasn't good, nobody would play here. If a casino is busy, it means that players stick around rather than signing up, burning through the promotions and then going elsewhere. 100,000 per month is an impressive figure. If that many people play here regularly, they presumably think there's something worth playing for.
Statistic three is the jackpot totals. We wrote this review within the first week of a month, and the total amount of jackpots paid out was in excess of £100,000. Based on that, we can project that Bet365 Games pays out around half a million pounds in jackpots every month. That's a colossal amount of money, and it's obviously being won by somebody somewhere. The message to players is, "if other people are winning this, so can you."
Bet365 Games Daily Jackpots
Online slots players love chasing jackpots. Some players are even happy to take a drop in RTP in return for a shot at a massive prize. Jackpots have been the biggest appeal of slots since the days of one-armed bandits, and online slots developers know that. So do casino network companies. That's why so many online casinos have the word "jackpot" in their name. Bet365 hasn't gone down that naming route, but it still has two substantial jackpots that it wants you to know about.
Bet365 Games offers two exclusive guaranteed jackpots at all times. As soon as they pay out, the jackpot fund starts to build up again. There's a "Community Jackpot" and a "Weekly Jackpot." The weekly jackpot is the smaller of the two and pays out at a specific time each week. Until it pays out, the pot keeps building value. It's not uncommon for the total pool to reach or exceed £50,000 by the time someone wins it. This is a prize draw jackpot, so players need to have tickets to be in with a chance of winning the pot. Tickets are earned by playing specific casino games, with a list of qualifying games provided beneath the "Dual Drop" section of the Bet365 Games homepage.
The larger jackpot is the "Community Jackpot." It doesn't have a guaranteed time or day for payouts. Instead, it pays out every time it reaches £100,000. That's why it's worth checking the figure every time you return to the Bet365 Games homepage. If you're a jackpot chaser, you'll want to be online when the £100,000 threshold is met. You'll need jackpot tickets to qualify for a chance at this jackpot, too, and you can get them by playing the same casino games that qualify you for the weekly jackpot.
Bet365 Games New Slots
Receiving and promoting new online slots is an essential part of retaining players. Even the most loyal of a casino's players will eventually get bored if there's nothing new to play. Lost players means lost revenue, so Bet365 guards against that risk by bringing in hot new games from top-rated providers as often as it possibly can.
The "discover what's new" section of the Bet365 Games homepage is big, and that's how it should be. It's a showcase of the latest and greatest works from across the casino world. Giving you an itemised list of what's there would be pointless because the list is updated so often it would be redundant by the time we finished, but here are three slots that are in the spotlight right now to give you a taste of what to expect. 
Fishin' Pots of Gold: This Gameburger Studios slot, released via Microgaming, is an Irish twist on the formula that made Fishin' Frenzy such a hit Blueprint Gaming. If you've played that slot before it won't surprise you to hear that there are "money fish" in this slot or that you have to land a leprechaun "fisherman" symbol to collect the "money fish." The provider has stepped it up a notch by having an expandable layout of up to 5*5 with a maximum one-spin win of x5000 against your stake. RTP is 94% with average variance. 
Gold Strike Bonanza Jackpot King: There are hundreds of online slots that can make you relatively rich if you're lucky, but only a handful that can make you a millionaire. Gold Strike Bonanza Jackpot King might have an incredibly long name, but its among that handful of slots that pay out in seven figures. In fact, the value of the maximum jackpot is printed across the clickable link to the game from the Bet365 Games homepage, so you always know what you're playing for. We suspect we barely even need to tell you the theme after giving you that titbit of information, but it's a minind-themed Reel Time Gaming slot with "Cash Collector" free spins and 93.83% RTP. Volatility is high. 
The G.O.A.T: For those who aren't up on their TikTok speak, the acronym G.O.A.T. means "Greatest Of All Time." It's a phrase you'll hear a lot in connection with sports, and it's become a buzzword. It's also become the name of this Blueprint Gaming slot, which comes with an overalls-wearing mountain goat mascot. The slot is as eccentric and bonus-heavy as we've come to expect from Blueprint, with 4096 ways to win, 94.48% RTP, and above average volatility on a big 6*4 reel-and-row setup. Players are free to tailor the free spins feature to suit their style once they've triggered it.