Betclic Everest (Gibraltar) Casinos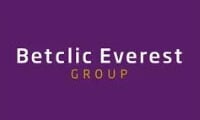 Betclic Everest (Gibraltar) has 5 active online casinos and sister sites include Betclic and Expekt.
Betclic Everest (Gibraltar) Limited is operated from 57-63 Line Wall Road, Gibraltar, GX11 1AA, Gibraltar.
BETCLIC EVEREST GIBRALTAR LIMITED WITHDREW FROM THE UK IN 2019. CHOOSE A NEW CASINO FROM THE OPTIONS BELOW.
Similar to Betclic Everest (Gibraltar) Casinos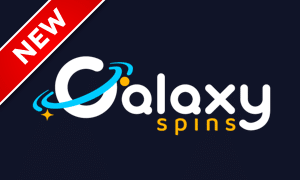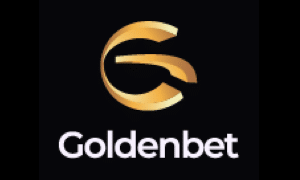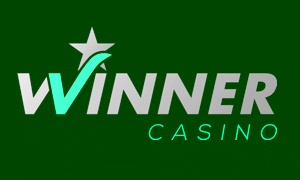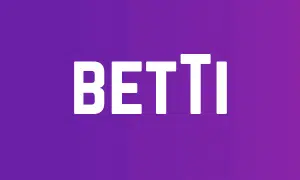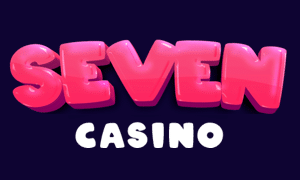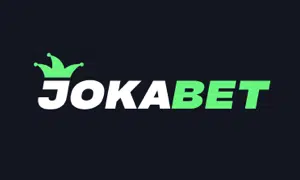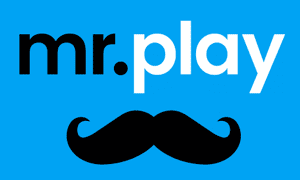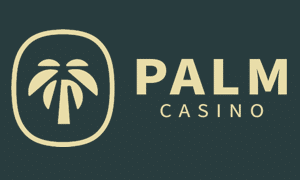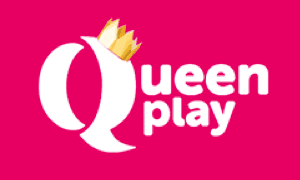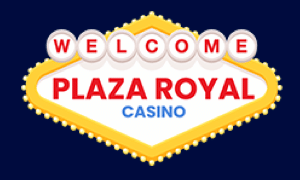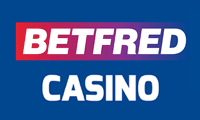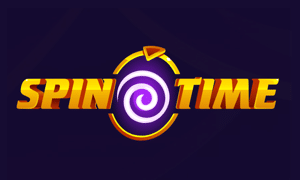 BETCLIC EVEREST HAS WITHDRAWN FROM THE UK
Betclic Everest (Gibraltar) Limited withdrew from the UK in late 2019. The company cited poor performance as the reason for its withdrawal. Everest Casino, Everest Poker and Monte Carlo Casino are all permanently closed. Expekt is now operated by LeoVegas Malta. The main Betclic site is still operational but now focuses on serving customers in France. As far as players in the UK are concerned, betting with Betclic Everest is a thing of the past. As such, this page is no longer maintained.
Nothing below this line has been updated since 2021. 
Top Betclic Everest (Gibraltar) Casinos Limited
Betclic
This is the online casino where it all started for the Betclic Everest Group and remains the company's flagship. Its sports betting origins are plain for all to see when arriving at the website, with the latest football fixtures and associated odds given top billing. The array of sports on offer is almost dizzying, with obscurities like Bandy, Handball, and even chess on offer for those who would like to bet on such a thing. The casino lobby is tucked away in a dedicated tab towards the top of the website and is divided into table games, slots, and tournaments. The casino features aren't prominent, but they're extensive.
Expekt
Expekt, like Betclic, is a casino website that focuses primarily on sports – albeit not quite as strongly as its sister site. There are fewer sports on offer, and the design of the site is a little more basic. The presentation is very businesslike – there isn't much in the way of visual flair, but you'll have no problems finding what you're looking for. The slots and casino section of the site has recently been enhanced, with the landing page advertising more online slots than ever before for players at Expekt. You won't find much here by way of promotions, but there are regular tournaments on Pragmatic Play's popular Drops & Wins slots and games.
Bet-At-Home
Bet-At-Home is a relatively recent addition to the Betclic Everest portfolio and represents an attempt to return to the UK market after the withdrawal of the Betclic site from the UK in 2019. As has proven to be the case with the company's other casinos, this is a sports-let betting site that offers traditional casino games as a side-product rather than as a feature or focus. There aren't as many sports to bet on here as there are with Betclic, but there should still be enough for most sports betting fans, and Esports are covered, too. A large selection of slots and roulette games can be found under the "casino" tab, along with blackjack and other card games, but the site doesn't offer any live dealer games.
Former Casinos
Until 2021, the Everest Casino, Everest Poker, and Imperial Casino websites were also owned and operated by Betclic Everest Gibraltar. All three sites have now been taken down, with nothing at all at their former URLs to explain why. The closure of Everest Poker may have been inevitable following the decision to withdraw the brand from France, but the removal of the other sites came as a surprise to players. In effect, the closures signify the disappearance of the former Everest brand from the marketplace altogether. That might reflect a decision to focus on the Betclic-branded sites from now on, as well as the newer bet-at-home sportsbook and casino.
About Betclic Everest (Gibraltar)
Official records will tell you that BetClic Everest didn't exist until the company was founded in Gibraltar in May 2012, but official records don't always paint the full picture. The true history of this brand goes back further in time than that. Betclic and Everest were once separate iGaming companies, and the deal that brought them together in 2012 was worth millions of pounds.
The word "multinational" was almost invented to describe companies like the original Betclic. It was French in terms of its ownership but was founded in 2005 in London, England, with a registered address in Malta, and handled most of its operations from an administration office in Bordeaux. The company's founding father was Nicolas Beraud, who invested around three million pounds of his fortune in getting the company started. Three years later, Beraud sold a 75% stake in the company to Mangas Gaming for a price closer to fifty million. Monaco-based gaming company SBM would go on to buy a 50% stake for an undisclosed sum in 2009.
By 2010, Betclic was the biggest iGaming company in France by market share, with about 40% of all sports bets in the country being placed through the business. The company pushed on from there and became the primary shirt sponsor of French Ligue 1 football team Olympique Lyonnais, and continued to grow larger in the years that followed. In 2016, the original incarnation of the company came to an end as Betclic merged with an online poker company called Everest Poker. The normal expectation for a merger of that kind would be for a larger presence moving forward, but that hasn't necessarily been the case for Betclic Everest Gibraltar. Instead of adding brands, they've spent the past few years streamlining their operations.
The Betclic Everest Era
The new era of Betclic and Everest Poker working together as one should have brought nothing but success – and, for a long time, it did – but not everything has been plain sailing. In 2019, the entire Betclic Everest Group withdrew from the UK marketplace, citing poor performance as the reason for the move. That followed the decision to withdraw Everest Poker from the French market in 201, although on that occasion, the reason given was that Betclic Everest no longer felt there was a compelling reason to have two competing poker sites active in the same market after the merger, and Betclic was there first.
If withdrawing from the UK was a financial setback for the casino company, you wouldn't know it from looking at their website. They're in hiring mode as 2021 draws to a close and have vacancies for positions all over Europe. Some of the vacancies are for senior positions, including a new Product Operations Manager in France and a Chief of Staff in Portugal. They describe themselves as a forward-thinking company with ambitions to reinvent the entire online betting and gaming experience. They're driven by five values, which are listed on their company website more like objectives. They include thinking as players rather than operators, keeping things simple where possible, and striving for a better level of trust from the public. Pictures taken inside their business offices reveal them to have a young workforce with a "work hard, play hard" outlook that's reflected in the casinos they manage.
What are players saying about Betclic Everest Group casinos?
Here are our condensed / readers digest summaries of recent player reviews of Betclic Everest Group casinos.
03-Jan-2018: Monte Carlo Casino by Andrea:
A good game selection, no technical issues, and a quick withdrawal and verification procedure. A trustworthy casino, I totally recommend it. There is nothing to dislike about their services. – source: AskGamblers
14-Jan-2016: Monte Carlo Casino by Linda:
I'm having a fabulous time at Monte Carlo Casino. Two withdrawals to Skrill were processed quickly, and the live chat was quite helpful. The layout of the casino is fantastic, and the games play well; all in all, a really excellent experience. – source: AskGamblers
28-Aug-2015: Monte Carlo Casino by Millie:
The only thing I can say is that it offers a nice selection of games, with terrible delay. If you don't mind the reels taking twice as long to drop, play here if you have a high-spec computer; otherwise, it's like paint drying! – source: AskGamblers
31-Dec-2014: Imperial Casino by Ahmad:
This casino is powered only by Playtech. Which is exactly what I wanted to play and this casino has positive comments and a high score. – source: AskGamblers
07-Nov-2014: Imperial Casino by Jazzy:
This is one of the world's oldest casinos. And it's often difficult to think that they had these online casino concepts back in 1997, when the internet was still in its infancy. – source: AskGamblers
31-Jul-2014: Imperial Casino by Bella:
As a supporter of Playtech software, I was just going through the list of Playtech-powered casinos when Imperial Casino caught my eye. So far, I haven't heard anything about it, and I've never received spam from them. – source: AskGamblers
29-Jul-2014: Imperial Casino by Yash:
Imperial casino uses Playtech games, which may be played in both an immediate play version and by downloading software to a personal computer. Also, the casino is quite similar to Dafabet Casino, with the same Asian design. – source: AskGamblers
08-Jul-2014: Imperial Casino by Zoey:
Imperial Casino is a casino I picked to try out since it's Asian themed, and I figured I'd appreciate a change of scenery instead of staying in casinos that aren't themed at all. – source: AskGamblers
01-Jun-2013: Casino Elegance by Bob:
The casino is fairly similar to many other casinos in the United Kingdom. It now just has a download version, but I'm sure they'll upgrade it in the future to make it more available to more gamers. I only put in $20 to see how much harm I could cause. They do provide a 100% bonus up to $200, as well as certain additional benefits. – source: AskGamblers
10-May-2013: Casino Elegance by Cristina:
The website of the casino is pretty fantastic but i deposited $30 and received a $30 bonus. I played The Sopranos and Cash of the Titans, but neither proved fortuitous for me, and I lost everything. – source: AskGamblers
Most Betclic Everest (Gibraltar) Casinos
Full list of Betclic Everest (Gibraltar) Casinos 2023
Betclic (betclic.com)
Expekt (expekt.com)