Betfred Bingo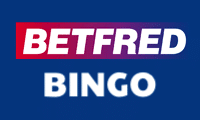 Betfred Bingo sister sites includes Odds King, Betfred Games, Betfred Casino and Betfred.com.
Betfred Bingo (betfredbingo.com) is operated by Petfre (Gibraltar) Limited from 5.2 Waterport Place, 2 Europort Avenue, Gibraltar, GX11 1AA.
Sites like Betfred Bingo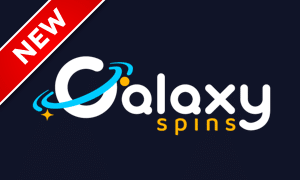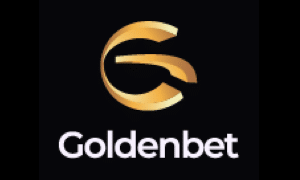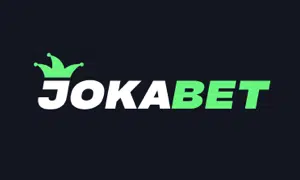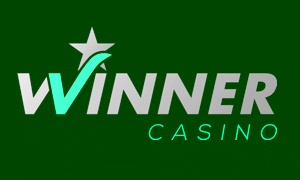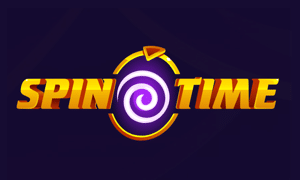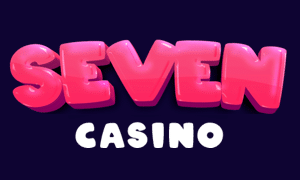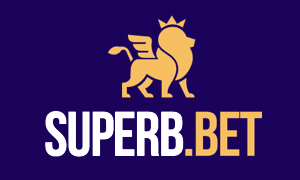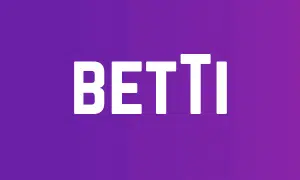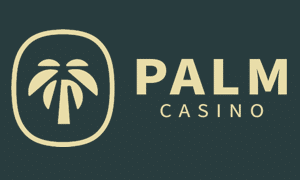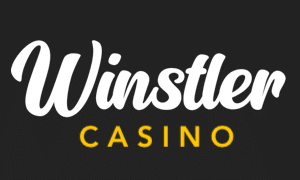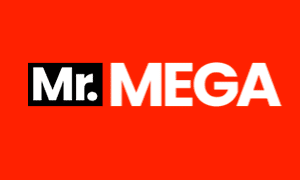 Betfred Bingo Sister Sites 2023
Betfred Casino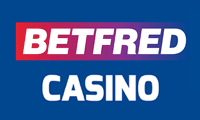 The Betfred name will be more than familiar to most British gamblers who place bets on sports occasionally. Brand recognition counts for a lot in the casino world, and Betfred is a recognisable brand. Because of that, the name can be used to sell people on the idea of signing up with the various Betfred Bingo sister sites. Betfred has been especially clever about this because it's no longer even necessary to leave the Betfred website to find the sister sites. Just as Betfred Bingo has a dedicated area within Betfred, so does Betfred Casino. You can work out what Betfred Bingo offers just by looking at its name, and the same is true of Betfred Casino. This is where all of Betfred's slots, live casino games, and quick-access blackjack and roulette live. Even within Betfred Casino, though, there's a sporting theme that's carried over from the main site. Scroll about halfway down the list of Betfred Casino categories, and you'll find a collection of "Weekly Jackpots" games connected to sporting legends, including Frankie Dettori, Ronnie O'Sullivan, Bobby George and Brian Lara. This is a smart placement by Betfred, as it gives sports fans who might be tempted by an online slots game or two a place to start.
Betfred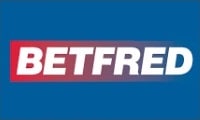 Without Betfred, there's no Betfred Bingo. There's also no Betfred Casino, and probably no Oddsking or Totepool either. This is the brand that spawned all of the others in its family, which makes it less of a Betfred Bingo sister site and more of a parent brand. Betfred has existed for far longer than online casinos have been around in the UK. The story of Betfred began on the British high street, where it still maintains a presence to this day. It began with Fred Done – after whom the company is named – opening his first shop in Salford in 1967. From those humble beginnings, the Betfred empire is now believed to be worth more than £10bn. The current Betfred site does what Betfred has always done – allow people to bet on sports. Fred Done couldn't possibly have imagined that his company would accept wagers on video game tournaments and virtual sports one day, but they're both available as options on the modern Betfred website. Priority is given to sports which are "in play" at the time of your visit, but everything else you might want to bet on while you're there is offered via a conveniently-placed side menu. Promotions are reviewed and added on a daily basis and often relate to the day's sporting fixtures, so check them before you place your bets.
Oddsking
If you were to ask the average person what they'd expect to find at a website called "OddsKing," most of them would probably mention something to do with sports betting. That's why this most recent of the Betfred Bingo sister sites, which launched in 2018, might have something of an identity crisis. OddsKing does offer sports betting – and has a deep, detailed sportsbook for you to browse through – but it isn't the focus of the casino site. In fact, it isn't even offered on the homepage. You have to find and select the menu option if you want to bet on sports at OddsKing. Instead, the focus is on traditional casino games. OddsKing is a strange casino site to discuss. It's has a good game selection, it loads quickly, and it has just as much potential to offer you a good time as any of the Betfred Bingo sister sites, but it feels unnecessary. There's nothing at OddsKing that you won't find in at least one of the other Betfred Casino brands. After launching the site a few years ago, Petfre (Gibraltar) Limited has done almost nothing to promote it. OddsKing is a fully functional, perfectly solid casino website, but we wouldn't recommend it over any of the other Betfred sites – and we don't think Betfred would either.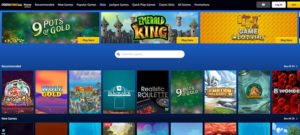 Totepool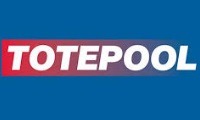 A lot of people think Totepool is dead, but reports of its death have been greatly exaggerated. This Betfred Bingo sister site hasn't gone the way of the Dodo just yet. It's true to say that its standalone website has been shut down, but Petfre has been doing that with almost all of its standalone sites save for Odds King and Betfred recently. Instead of being shut down, Totepool has been fully absorbed into the Betfred website. It's right there next to Betfred Bingo and Betfred Casino. The whole Betfred family now shares space on the same website. Given that Betfred and Totepool are both sports betting brands, you might be wondering what on Earth the point of having both of them on the same website is. The answer lies with the way bets are placed. Betfred is a very expansive and modern full-spectrum sports betting site with options to bet on everything from Aussie Rules Football to Yachting. Totepool is a peer-to-peer betting system where prize pools are won (or lost) by people betting on horse racing. Totepool is an old-fashioned way of betting, and it's specific to horse racing, but it's still the preferred way to bet on horses for thousands of people across the UK. So long as that remains true, Totepool will continue to exist at Betfred.
Can Betfred Bingo Be Trusted?

★★★★★
Betfred Bingo is a 3 Star trusted casino.
1. UKGC License

Betfred Bingo's parent company Petfre (Gibraltar) Limited holds licence number 39544 with the UK Gambling Commission.

2. UKGC Fines

In October 2019, Petfre (Gibraltar) Limited was forced to reimburse £140,000 to a victim of fraud and make a payment of £182,000 in lieu of a financial penalty to the UK Gambling Commission. This was after a gambler was able to spend and lose £140,000 in stolen funds at a Petfre (Gibraltar) Limited casino, and the company's anti-money laundering policies failed to detect or stop it. To make matters worse, the company was fined £2.87m in September 2022 after further breaches of anti-money laundering and social responsibility guidelines.

3. Customer Service

Betfred Bingo offers customer service over the telephone or live web chat, but customers can email if they prefer.

4. Trustpilot Score

There isn't a Trustpilot page for Betfred Bingo, but Betfred as a whole is rated at just 1.3 out of 5 after over 2400 reviews.

5. Company Location

Petfre (Gibraltar) Limited is, unsurprisingly, based in Gibraltar.

6. Visible T&C's

The terms and conditions of all promotions are made explicitly clear.

7. Social Media Presence

Links to the official Betfred Instagram, YouTube, Facebook, and Twitter accounts are provided at the bottom of the page.

8. Number of Sister Sites

There are four Betfred Bingo sister sites, most of which are contained within the same website as Betfred Bingo.

9. Games portfolio

There are just under 150 games at Betfred Bingo, which is very low for a modern casino site with a big name.

10. Gamstop links

The Gamstop logo appears on the Betfred Bingo page toward the bottom-right of the screen.

Overall SCORE >

★★★

★★ – 3/5 Stars
Betfred Bingo Review 2023
Betfred Bingo Website
As we've covered elsewhere on this page, Betfred Bingo isn't a website in its own right. Like the Betfred Bingo sister sites, it's an attachment to the general Betfred site. You'll see nothing but sports betting opportunities when you first arrive at Betfred, but if you glance up at the top menu, you'll see "Bingo," and from there, it's a single click to this one-page minisite. It's not the prettiest bingo site you'll ever see – it's a little crowded, and the scrollbars have a nasty habit of getting in the way of each other – but it's easy enough to find your way around it.
Promotions are the first things on the agenda at Betfred Bingo, and they scroll across the top of the screen from left to right. The scrolling happens automatically, but you can speed it up by clicking or swiping if you wish. These promotions are changed and updated regularly, so give them a glance every time you arrive at the site in case there's something new. Upcoming bingo rooms are next up after the promotions, and they also scroll horizontally across the screen as new rooms become available. There are a lot of moving parts on the Betfred Bingo website, which is one of the reasons it feels so cluttered and busy.
While there are a lot of big-brand bingo sites that dilute their bingo offering by adding several hundred online slots and casino games to the mix, Betfred Bingo hasn't gone down that route. Instead, it refers to anything that isn't bingo as a "side game" and keeps options to a minimum. There are around 150 "side games" to play at Betfred Bingo, including a few time-honoured classics, like the entire Fluffy Favourites range of slots from Eyecon. A few more sub-section of "side games" take you down to the bottom of this one-page minisite, and that's where you'll find the "Community" section. We'll be talking about that in a moment.
The logos at the bottom of the screen tell you which payment methods you can use to make deposits or withdrawals at Betfred Bingo. Modern methods like Skrill and PayPal are included, but the whole story, including withdrawal turnaround times, is filed away within the general FAQ section. Customer support is a single click away and includes full telephone support as well as webchat. There's nothing especially wrong with the Betfred Bingo website – save for a feeling that there's too much content packed into too small a space – but the design is dated, and the whole thing lacks visual flair.
Betfred Bingo Community
Bingo is a social activity, and some of the social aspects of it can be lost by playing online. A bingo or casino website can try as hard as it likes to replicate the look and feel of being inside a real bingo hall, but there are certain things that technology doesn't allow us to do yet. Nothing totally compares to the feeling of being there with your friends and playing bingo, but Betfred Bingo does more than almost anybody else to bridge the gap between the physical and virtual bingo worlds. You can see that from the "Community" section, which is one of the best things about Betfred Bingo as a whole.
The community section of Betfred Bingo isn't just a place you can talk about bingo; it's a place you can learn about bingo. The "Knowledge Hub" section will be automatically highlighted when you arrive, and the first link is to "Bingo Lingo." Have you always been secretly confused about bingo calls, but you've always felt too embarrassed to ask someone to explain them to you? This is where you can arm yourself with all the relevant knowledge. "Fun Facts" is exactly what it sounds like – a collection of fun and interesting facts about the history of bingo. "Top Tips" is also self-explanatory but worth checking out if you find yourself losing a lot and don't know why. Your next step from there would probably be the bingo tutorial which, handily enough, is right next to it. The "Star Signs" button is there just in case, for any reason, you want to check out your horoscope while you're at the site.
The other sub-categories in this section don't require much of an explanation. The "About Bingo" section is an in-depth look at bingo facts and figures, along with some Betfred Bingo-specific information regarding the most prestigious bingo rooms at the site. FAQs is a condensed version of the full Betfred FAQs, and "Winners" tells you who won what, when they won it, and how much they won. You'll probably find "Chat Games" far more interesting, as this is where you'll find the busy social games where you can chat away to your fellow players as the numbers are called. There are even a couple of non-bingo chat games available in this section if you're looking for the social aspect more than the gaming aspect.
Themed Bingo Rooms at Betfred Bingo
What is a bingo website without exclusive bingo rooms? Answer: Nothing at all. Betfred Bingo offers all-day bingo with a variety of themes. On average, three new rooms become available every minute. Not all of those rooms are busy – we've seen a few go live with only eight or nine players involved – but the majority of them contain at least fifty people to play against. Whether you want to aim for a less popular room in the hope it will be easier to win, or a more popular room in the hope of winning a bigger prize is up to you.
Not every room at Betfred Bingo is equal, and nor should it be. Fortunately, it's very easy to tell which of the rooms pay out the big bucks. There's a "money bag" icon in the middle of each clickable link to each room, and next to the money bag is confirmation of the maximum jackpot available from playing that game. Some of them, like the signature "Betfred Bunker" 90 Ball bingo room, have four-figure pots. Alternatively, most of the Cash Cubes rooms charge 50p a ticket and pay out £5 to winners if you're a more modest player.
There's only so much you can do with the theme of a bingo game because all bingo games have to pertain to the same rules. Because of that, many of the themes within the rooms are little more than window dressing. It's still entertaining window dressing, though, and online slots fans might like to know that there are Rainbow Riches and Gonzo's Quest rooms for them to enjoy. Rainbow Riches tends to pay out £20 to winners and can be played for just 5p a ticket, which explains why its rooms are always so full. The two things that matter across all of these rooms are the price of entry and the amount of cash up for grabs. So long as you get that right, everything else should be good fun.