Bethard Group Limited Casinos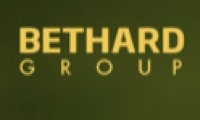 Bethard Group Limited is a casino network company. The top Bethard Group casino sites include Buster Banks Casino, Betive, Zen Spin, Turbo Vegas, Bethard, Super Nopea, ScandiBet, My Chance, Live Lounge and Sir Jackpot. 
Bethard Group Limited is based at 1 Dragonara Road, Paceville, St. Julian's, STJ 3141, Malta. 
BETHARD GROUP WITHDREW ALL OF ITS CASINOS FROM THE UK MARKET IN JULY 2020. TRY ONE OF THE ALTERNATIVE CASINOS LISTED BELOW.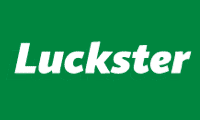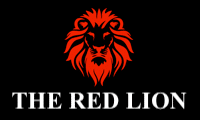 Top Bethard Group Casino Sites 2022
We present this list of Bethard Group Casino sites for information only. The Bethard Group withdrew from the UK market in 2020 so while these sites remain online, they're inaccessible to players in the UK and aren't covered by a UK Gambling Commission licence. We do not recommend playing at any of these sites, and invite you to select an alternative casino from the list above.
Betive
Betive was launched in 2015 and is a fairly well-stocked online casino site offering games from a range of top-tier providers like Microgaming, NetEnt, 1×2 Gaming and a few more. They don't work with the whole of the market, but they have enough quality providers working with them to offer a varied and exciting gaming portfolio. Most of the games you'll find at Betive are online slots but look around the site, and you'll also see table games, video poker and a few "speciality games" within the Betive live casino. Some of those games are exclusive to Betive, so you won't see them on casino sites owned by any other network company. Betive is a casino site with a sleek, modern design and a clever layout. The thumbnails of all the online slots look inviting, and the conveniently-placed sidebar will take you anywhere you need to go. All the site's promotions are tucked away on that sidebar. The way Betive has been designed by Bethard Group limited means that it loads as easily on a mobile device or tablet as it does on a desktop, so it's a modern and accessible casino built for players who like to play while on the move.
Fastbet
Fastbet is a casino site with an "on the nose" name. You don't have to register an account to play at this Bethard Group Limited casino site – simply make a deposit and start spinning the reels or take a seat at one of the virtual tables. You can even "try before you buy" at Fastbet because the casino offers free-to-play demo versions of all of its online slots. There's no time limit on those demos, so players can play them until they feel comfortable with the slot's format and then start betting money when they feel comfortable. It's a great format for a casino site, but, unfortunately, it's just as unavailable to players in the UK as all of the other Bethard Group casino sites. Players on the continent who still have access to Fastbet seem to be well-rewarded, with attractive promotions and a good range of slots and games. The site has been online since 2018 and is one of a couple on the Bethard Group network to use the "no registration" method. Perhaps that's the way of the future – although it's hard to see how such a site could ever be compliant with the UKGC's requirements.
Live Lounge Casino
Live Lounge is a Bethard Group online casino site with a classic style that perfectly reflects the casino's name. Whereas most of the other casino sites on this network deal mostly in online slots, Live Lounge is for players who prefer table games, cards, and roulette wheels. That's not to say that you can't play online slots here if you wish, though – the greatest hits of a limited number of big-name providers like Microgaming and NetEnt are there to be played with if the mood takes you. There's a limited range of instant win scratch games, too. Of course, when we say "the mood takes you," we refer only to players outside the UK. You'll have no more luck trying to play Live Lounge from the UK than you will with any of the other Bethard Group casino sites. It's a shame that we've lost access to a site that offers such a time-honoured take on the idea of what a traditional casino website should look and feel like, but it's not like there aren't plenty of other casino sites out there offering the same thing.
Scandibet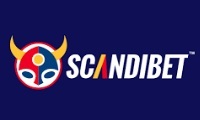 The name "ScandiBet" tells you exactly who this online casino site is designed for. It's tailor-made for players in Scandinavia, with a particular focus on Sweden and Finland. ScandiBet is actually a dual-licenced casino with gaming licenses in both Malta and Sweden, but without that all-important UK Gambling Commission licence, it remains off-limits to anybody with a UK address. That's a shame because ScandiBet has one of the largest gaming portfolios of all of the Bethard Group casino sites. There are well over five hundred online slots here, with providers like Yggdrasil and Quickspin showing up along Microgaming and NetEnt. The flipside of that is the live casino section isn't quite as impressive, with just seven games to choose from. We have little reason to doubt that ScandiBet is a delight of an online casino site for anybody lucky enough to live in Scandinavia, but if you're reading this from the British Isles, we're afraid you'll have to give it a miss.
Bethard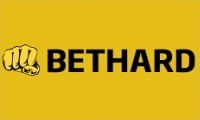 As far as UK players are concerned, Bethard was "the" Bethard Group Limited casino and betting site. It's the casino network company's flagship brand and also the most comprehensive and varied of all of its casino sites. Bethard offers just as many online slots as ScandiBet does – if not more – but it also offers a sportsbook. Bethard was better known for sports betting than it was for online casino games when it was available in the UK, but it was withdrawn along with the rest of the range in 2020, and there's no sign of a Bethard UK site coming long to replace it. In fact, Bethard has a pop-up notice for players who attempt to access the site from the UK, inviting them to check out their friends at Sport Nation instead. If the casino network company is referring potential players to a site owned by a completely different casino network company, it's a sign that they don't intend to come back. This yellow-and-black sports betting site is, regrettably, a thing of the past as far as we're concerned. Players in Europe still have access, but players in the UK are unlikely to be invited back in.
About Bethard Group Limited
Removing Bethard From the UK
The motto of the Bethard Group is "in a world of sports betting explorers, we are Charles Darwin." It's a very unusual motto – not least because Charles Darwin wasn't an explorer – but then this is a very unusual casino network company. It's also a casino network company that doesn't deal with the UK market. The flagship Bethard website was, along with a handful of other Bethard casino sites, available to players in the UK until July 2020. The company withdrew from the UK market that month and, as far as we're aware, has no intention of returning to it.
The company is based in Malta, and its sites are still covered by a licence from the Malta Gaming Authority. That's a respected licence and a reputable regulator, but holding that licence is no longer sufficient to permit a casino network company to offer its products in the UK. A change in UK law that took effect in 2020 was blamed for the sudden withdrawal, but there's a feeling within the industry that Bethard was struggling to turn a profit in the UK and instead chose to refocus its efforts on territories where it made money. There was theoretically nothing preventing Bethard from applying for a UK Gambling Commission licence – in fact, it once held one for its flagship Bethard website – but it chose not to do so. In addition to its Maltese licence, the company still has licences with authorities in Sweden, Denmark, and Ireland. A Spanish licence was added in 2022, so the company is still expanding in Europe despite no longer being available in the UK.
Bethard Group History
The first licence ever granted to the Bethard Group was an e-gaming licence in Curacao, which was applied for and received shortly after the company was formed in 2012. Back then, Bethard was part of a larger iGaming group called Together Gaming. The Curacao licence has a poor reputation for failing to resolve customer problems and address rogue operators, but it's a foot in the door for new companies trying to establish a presence in the online casino market. The company pushed ahead with that licence for four years before acquiring its Malta Gaming Authority in 2016. The Maltese licence opened far more doors for The Bethard Group and allowed it to expand into new markets across Europe.
The company began taking advantage of its MGA licence almost immediately. All of the company's brands migrated to a self-built casino software platform called AleAcc that same year and also made the platform available on a B2B white-label basis so it could take on partners. The Bethard site itself was revamped and relaunched in 2016 as part of the migration, after which it became clear that the Bethard carried far more value than Together Gaming. Together Gaming effectively ceased to exist in 2017 when it was merged into the Bethard Group, and the company then applied for and was granted its first licence from the UK Gambling Commission.
Things seemed to be on the up and up for Bethard for the next two years. The world-famous Swedish football star Zlatan Ibrahimovic was brought aboard as the official Bethard brand ambassador in 2018, and the company received a licence to begin offering its products in Denmark later the same year. Signing Ibrahimovic might even have helped the company to acquire its Swedish licence, which came in 2019 along with a licence to operate – albeit on a limited basis – in Ireland. The Bethard website, which doesn't appear to have been updated since the end of 2019 save for the announcement about the Spanish licence, says that "success is a journey, not a destination." Its journey to success has since taken it away from the UK, but so long as it's making money elsewhere, we doubt that anyone at the Bethard Group mourns that loss.
The Bethard Group Mission
The Bethard Group has both a "vision" and a "mission" listed on its corporate website. The vision is to become the world's newest betting pioneer. The mission is to become the biggest betting company in the world. It's an aspirational mission and one that arguably every casino network and betting company in the world ought to have, but it's hard to see how it's possible for the company to achieve that mission without access to the all-important UK market, which is one of the most lucrative in the world. The company intends to become the world's biggest by being more daring than its rivals, exploring new grounds, and pushing the boundaries in all areas of its operations until, in its own words, "the game is dead." In other words, The Bethard Group intends to be part of the online casino and gaming industry until the online casino and gaming industry no longer exists.
Continuing with the theme of dreams, the Bethard website notes that the company began as a dream for "a few guys in an apartment" who had "a ton of gaming experience" between them. Without specifying how, the site says that things advanced quickly from there, with the company hiring "only the best" people with a shared set of beliefs and values. At the core of those beliefs is the idea that "winners dare more." That's why they brought Zlatan Ibrahimovich aboard as a brand ambassador, believing him to be the celebrity who best embodies their brand values. The Bethard Group believes that it has innovation and technology seared into its DNA, allowing it to build the "most modern" gaming tech platform in the industry. They're not afraid of competition – they actively encourage it because they believe competition pushes them to be better.
Here in the 2020s, The Bethard Group employs just under one hundred people, representing more than sixteen nationalities. The company doesn't make its trading figures publicly available, but it would be reasonable to assume that there's been a dip since the doors to the UK marketplace closed. The lack of recent updates on the company website (the news page hasn't seen a single post since 2019) tells us that Bethard might be experiencing a lull at the moment, but we've been around the iGaming industry for long enough to know that a lull can turn into a surge of activity at any given moment. So long as the company's casinos remain online in Europe, there's always a chance that it might have a change of heart and return to British shores. If that happens, you'll hear about it here.
What are players saying about Bethard Limited casinos?
Here are our condensed / readers digest summaries of recent player reviews of Bethard Limited casinos.
08-Oct-2020: Betive by Sunny:
Nothing positive to say about this casino their slots were too laggy and limited. Customer service didn't impress me alot because the staff was very limited. – source: AskGamblers
21-Sep-2019: Fastbet by Jimmy:
Going to close my account from this casino, didn't win anything huge here. The casino doesn't have enough bonus programs which ruined my experience here. – source: AskGamblers
04-Mar-2019: Sverige Casino by Henry:
Ridiculous casino their staff was very rude and most of the slots were rigged here. No deposit bonus at all and methods was also limited. – source: AskGamblers
11-Feb-2019: Live Lounge Casino by Macall:
The gaming pool was up to the mark and the site was working very smoothly. Bonus offers were frequent and live chat was very cooperative. – source: AskGamblers
10-Sep-2018: Sverige Casino by Simon:
Every policy was transparent and wagering requirements were favourable. They were also accepting all kinds of currencies too. – source: AskGamblers
18-Jan-2018: Live Lounge Casino by Phoenix:
Joined this casino recently I must say their software providers were excellent. Chat support was very friendly and alot of payment methods were there too. – source: AskGamblers
19-May-2017: Betive by Marcus:
Amazing casino with an impressive slot selection, Although some software providers were not impressive at all and need serious upgrades. – source: AskGamblers
05-May-2017: Sverige Casino by Marcelo:
It was not a great experience there, some games were rigged there. When I contacted their support service they all were totally blank. – source: AskGamblers
28-Feb-2017: Sverige Casino by Lisa:
The deposit bonus was the best here I started at 60 euros and claimed a 250% bonus on won double. Slots were also the latest. – source: AskGamblers
21-Jun-2016: Sverige Casino by Root:
A few games were nice but deposits were very slow. I waited for my funds for 48 hours which was a waste of my time. Some slots were not even working. – source: AskGamblers
Full List Of Bethard Group Casinos
Please note that none of these casinos are available to players in the UK, so we present this list for information only.
Buster Banks Casino (busterbanks.com)
Zen Spin (zenspin.com)
Betive (betive.com)
Turbo Vegas (turbovegas.com)
Fast Bet (fastbet.com)
Super Nopea (supernopea.com)
ScandiBet (scandibet.com)
Bethard (bethard.com)
My Chance Casino (mychance.com)
Live Lounge (livelounge.com)