Betvictor Bingo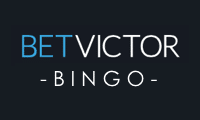 Betvictor Bingo sister sites include Betvictor, Betvictor Casino, Heart Bingo and Parimatch.
Betvictor Bingo (betvictor.com/bingo) is operated by BV Gaming Limited from BetVictor Suite 2.01, World Trade Center, Bayside Road, GX11 1AA, Gibraltar.
Sites like Betvictor Bingo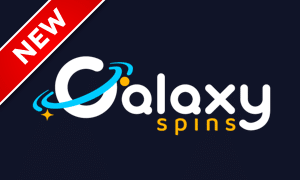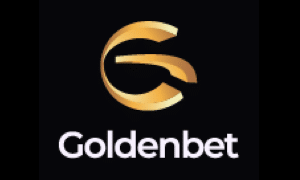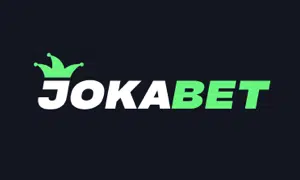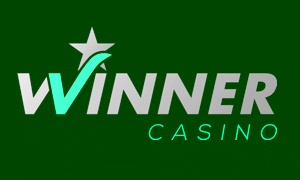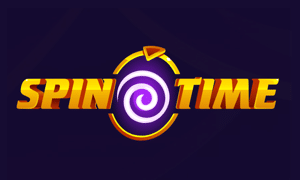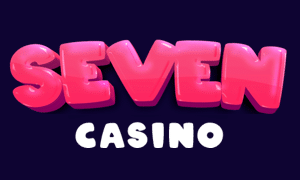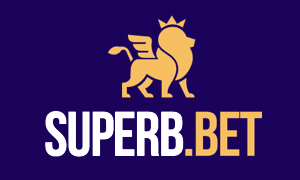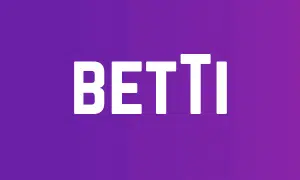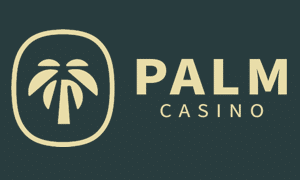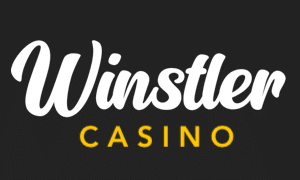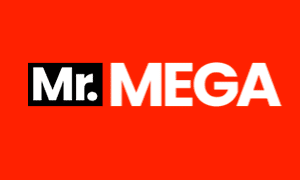 BetVictor Bingo Sister Sites
BetVictor Casino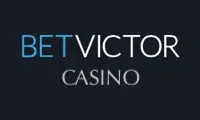 On paper, the only BetVictor Bingo sister sites are Parimatch and Heart Bingo. In reality, though, we can find BetVictor Bingo sister sites by taking a closer look at the BetVictor website. The bulk of it is given over to sports betting activities, which still account for the bulk of the company's trade, but recent years have seen BetVictor – or, more accurately, BV Gaming Limited – attempt to reach a new audience by branching out into other types of casino games.
BetVictor Bingo is itself an example of what we're talking about, but so is BetVictor Casino. This is the part of the main BetVictor site that tries to compete with the major players in the online slots and live dealer table games market. The BetVictor Casino minisite is piled high with great casino games and also gets the green light in most of our reviewing criteria. Head to the dedicated page now for our full thoughts if you're an online slots fan – this might be a site that you don't want to miss.
Bet Victor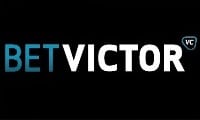 Competition between elite-level sports betting brands at the top of the UK game is intense. There are probably around one hundred reasonably large, competent sports betting sites in the country, but the top ten all have designs on being the outright best, and they all have different strategies for getting there. With BetVictor – the brand from which all the BetVictor Bingo sister sites spawned – the strategy seems to be a combination of intelligent web design and partnerships with known, respected figures from the world of sport.
BetVictor currently has two big names from the world of football starring in commercials and promotions for them. The first is the Tottenham Hotspur, West Ham United, Southampton and Portsmouth (plus about twenty other teams) coach Harry Redknapp. The second is the ex Liverpool, Real Madrid, Newcastle United and Manchester United striker Michael Owen. You'll see their faces often on the efficient, well-designed BetVictor website, which prides itself on offering better odds on big games than any of its rivals. Whether the odds really are better here on a consistent basis is something you can only find out by checking – so check!
Heart Bingo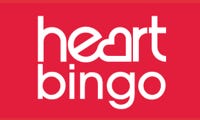 Heart Bingo hasn't always been a BV Gaming Limited brand. The casino used to belong to Gamesys Operations – one of the very biggest casino network companies in the country – but they spun both Heart Bingo and its sister site Smooth Bingo off a couple of years ago. BV Gaming Limited opted to pick up the rights to both, but immediately closed Smooth Bingo and redirected all of its traffic to Heart Bingo as its preferred brand. Because this is a bingo-focused site, it's the closest match of the BetVictor Bingo sister sites.
Heart Bingo is currently advertised on British television by singer and TV presenter Olly Murs, who first found fame on ITV's "The X Factor" and has a wide fanbase largely made up of people in the right demographic to be interested in playing bingo. The brand sometimes gets a shout-out from presenters Amanda Holden and Jamie Theakston on Heart FM, too. The connections between the casino and the radio station remain strong, and so long as that remains the case, a steady stream of new players will find their way to Heart Bingo.
Parimatch Casino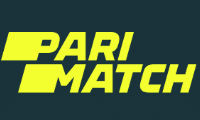 If Heart Bingo is the deal BetVictor Bingo sister site, PariMatch is the ideal BetVictor sister site. It's a casino and sportsbook brand that's far better known in continental Europe than it is in the UK, but that might be beginning to change now that the website and brand name are under BV Gaming Limited's control. It was a bold and somewhat surprising move for them to snag another sports betting website when they already have BetVictor, but we assume the price and timing were right for the company to make the deal.
PariMatch probably isn't going to offer you anything that BetVictor doesn't, but it does try to give you as many things as possible under one roof. Sports bets – especially horse racing bets – take up a masive amount of space on the homepage, but look to the side menus and you'll find that PariMatch also offers slots, tables and live dealer games. It doesn't have the range within these sections as BetVictor Casino, but there might be enough to keep you amused while you're waiting for the next set of race results to come in. The overall feeling we get from PariMatch is that it's been earmarked for growth. If it wasn't, it would likely have been closed and redirected to BetVictor by now.
Can BetVictor Bingo Be Trusted?

★★★★★
BetVictor Bingo is a 4 Star trusted casino.
1. UKGC License

BetVictor Bingo is covered by the license that BV Gaming Limited holds with the UK Gambling Commission under account 39576

2. UKGC Fines

The UK Gambling Commission found in February 2022 that BV Gaming Limited had failed to comply with its licence conditions regarding anti-money laundering, social responsibility, risk management and marketing between January 2019 and March 2020. To avoid a formal financial penalty, BV Gaming Limited agreed to divest £352,000 that it had gained through these breaches, and pay a settlement to the UKGC of £1.73m.

3. Customer Service

Customer service is available via a variety of methods including live chat, messages on social media, and text messaging. However, there's no telephone support.

4. Trustpilot Score

The main BetVictor site has been reviewed more than 2500 times at Trustpilot, and has an average rating of 3.9 out of 5.

5. Company Location

BV Gaming Limited is a Gibraltar-based company.

6. Visible T&C's

Key terms and conditions are disclosed with promotional offers, accompanied by a clickable link to the full terms.

7. Social Media Presence

BetVictor Bingo uses both Facebook and Twitter to promote the brand, but also to offer customer support.

8. Number of Sister Sites

There are currently four BetVictor Bingo sister sites.

9. Games portfolio

BetVictor Bingo has just ten bingo rooms. However, the total games portfolio is rounded out well thanks to the minisite's connection to the larger BetVictor site and the 1000+ games available there.

10. Gamstop links

Gamstop is featured alongside Gamcare and other responsible gambling entities at the bottom of the BetVictor Bingo homepage.

Overall SCORE >

★★★★

★ – 4/5 Stars
BetVictor Bingo Review 2023
BetVictor Bingo Rooms
As we touched on while rating BetVictor Bingo for trustworthiness, the site has just ten bingo rooms. This is far fewer than you'll find at most high-end bingo sites, and it's impossible to dress that fact up. If you're looking for a massive variety of bingo options, your time would probably be better spent elsewhere. If, on the other hand, you're happy with a small range so long as the quality is good, you might be persuaded to stick around at BetVictor Bingo.
BetVictor Bingo has taken the time to design a bespoke graphic for each of its bingo rooms and give it an original name, but has stopped short of providing us with any pertinent information about them. We'd love to be able to tell you the difference between "I Love Bingo" and "The Lounge," for example, but no written descriptions are provided. We can use our common sense to work out what "Speedy Bingo" is, and it doesn't take a detective to work out what the "Jackpot Room" is all about, but we're baffled by "Tea Time" and "Daily Play" could be anything.
We're not sure why BetVictor Bingo has been obtuse about the purpose of its rooms, because it makes it very hard to know where to start with them as a new player. We know that classic-style Bingo 80 games are included in the set, and we also know that the site provides Bingo 90, Bingo 75, and Bingo 30, but we have no way of knowing how many balls are in each room. That being said, there is one room at BetVictor Bingo that isn't like the others and is easy to find out information about – so let's talk about it.
BetVictor Bingo – Newbie Room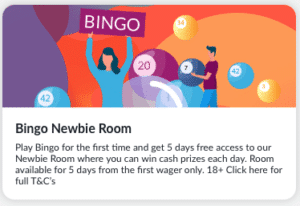 Just as you wouldn't get any prizes for what goes on inside the Jackpot Room at BetVictor Bingo, you don't get any prizes for guessing what happens within the Newbie Room. This is where all the newly-registered players at BetVictor Bingo ought to start off their time with the site. The room might be less useful to you if you're not a total beginner to the game of bingo, but you're still welcome to come and spend some time in it even if you're a bingo veteran. When we say "some time," we mean precisely five days from the day you place your first bet with the site. After that the room is off-limits to you permanently.
The Newbie Room at BetVictor Bingo offers two free play sessions every day. The first begins at 1pm and ends at 2pm, which isn't much use to those who are at work between those hours. The second session, which is always the busier of the two, begins at 6pm and ends at 7pm. New players can take part in both sessions a maximum of five times each, so that's a cap of ten free bingo sessions. In everything but name, this is the BetVictor Bingo equivalent of a welcome offer. As such, it comes with a condition or two. The most important one is that no player can win a prize of more than £25,000 from the Newbie Room. We doubt that's a massive concern to the majority of players, as £25,000 would be considered more than substantial as a way to start their time with the casino. The other important – and welcome – aspect of winnings in the Newbies Room is that they don't come with any wagering restrictions. The room is free to play in and offers real cash prizes, but once those cash prizes are won they're yours to keep.
Slingo at BetVictor Bingo
If BetVictor lacks anything in bingo – which is arguable, based on the comparatively small number of rooms available – it makes up for it with Slingo. It was still the 1990s when the American inventor of Slingo came up with his groundbreaking idea, but he had to wait a very long time to see it become successful. His combination of slots features with bingo gameplay didn't catch on at the time, and nor did it seem to be of interest to anybody the first time he pitched it in the age of the internet, but somewhere around the 2015 mark than began to change. The world can't get enough of Slingo now. If the game continues on its current trajectory, it may eventually become more popular than bingo itself.
Most people who play at online bingo sites regularly will know and understand what Slingo is already, but there will be a few people reading this and wondering what we're talking about. The best way to get accustomed to Slingo is just to dive in and play it, but we appreciate that not everybody will want to do that without more information. In basic terms, it's a bingo game with features borrowed from online slots. The objective is still to make lines or create a full house, but as the numbers are revealed one by one, they may bring slots-style bonus features with them. Matching three numbers or symbols, for example, might give you free bingo tickets. Landing a wild symbol might permit you to mark off any number of your choosing. Slingo invariably sounds more complicated than it is, but if you've played bingo before, it's an easy game to adjust to. Slots players with no bingo experience tend to have a harder time adjusting to it than bingo players with no slots experience.
Some of the greatest and most popular online slots of all time have been reimagined as Slingo games in recent years, as have a few popular television game shows. That's why you'll find Slingo Starburst at BetVictor Bingo listed right next to Slingo "Deal or No Deal." The original Slingo Classic, which recently celebrated twenty years of being on the internet, is available at BetVictor Bingo too. Almost all of these games are provided by Slingo Originals, although other providers have started to get in on the act. If you've played in all ten of BetVictor Bingo's rooms and you're looking for something new, the Slingo section might make sense as your next stop.