BetVictor Casino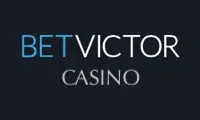 BetVictor Casino sister sites include BetVictor, BetVictor Bingo, Heart Bingo, talkSPORT Bet and Parimatch.
BetVictor Casino (betvictor.com) is operated by BV Gaming Limited from BetVictor Suite 2.01, World Trade Center, Bayside Road, GX11 1AA, Gibraltar.
Sites like BetVictor Casino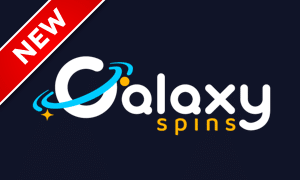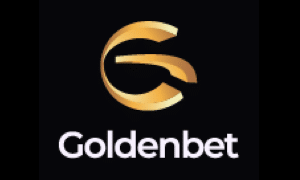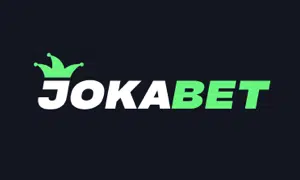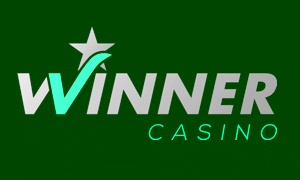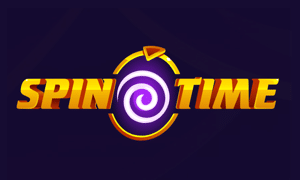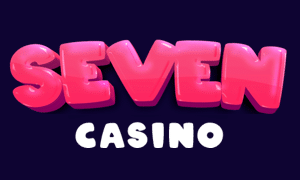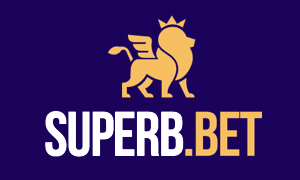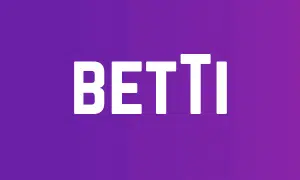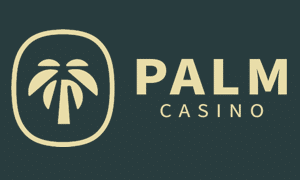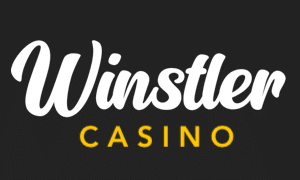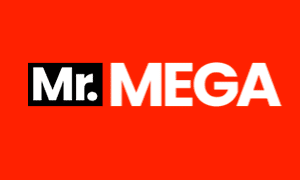 BetVictor Casino Sister Sites
BetVictor Bingo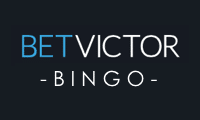 The family of BetVictor Casino sister sites is diverse and unusual. By "unusual," we mean that some of the sister sites are technically still part of the main BetVictor site. BetVictor Casino is one of them. BetVictor Bingo is another. While the meat and potatoes of what the BetVictor brand does is and will probably always be sports betting, the brand is finding its feet in other areas of casino entertainment provision. BetVictor Casino does precisely what you'd expect it to do based on its name – and so does BetVictor Bingo. Breaking into the bingo market isn't easy. There are huge brands around elsewhere, including a massive one within the BetVictor Casino sister sites group in the shape of Heart Bingo. Add in the fact that Broadway Gaming has more than one hundred bingo sites, and you get a sense of how competitive this market is. The BetVictor name has brand value, though, so this is a bingo site to watch.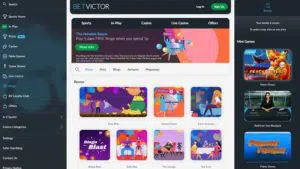 Parimatch Casino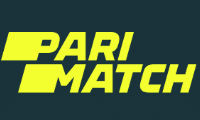 BetVictor is about as close as it's possible to get for a gambling and sports betting brand to become a household name. Most people in the street will have heard of the name before, and the bulk of the general public will have a basic idea of what they do. The same can't be said of Parimatch, but this is still another big sports betting website among the collection of BetVictor Casino sister sites. Parimatch is like a little brother to BetVictor, even though, depending on where you start counting from, you could make a case for Parimatch being the older brand of the two. It made its name on the European mainland before becoming a BV Gaming Limited property and hasn't yet achieved the same success in the UK. It's always worth checking odds at Parimatch if you bet on sports with BetVictor, though, because the odds aren't the same, and you might occasionally find you get a better return from the black and yellow brand.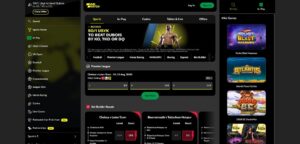 Heart Bingo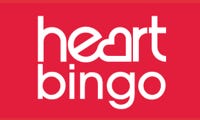 We can sum up how important Heart Bingo is to BV Gaming Limited in a single sentence: They passed on Smooth Bingo when they picked it up. Both Heart Bingo and Smooth Bingo were up for grabs when Gamesys Operations decided to part with the brands, but when BV Gaming Limited acquired them, it decided that only Heart Bingo was worth keeping open. The former website of Smooth Bingo now redirects to Heart Bingo. This is a bingo website with commercial connections to a major UK radio station, and the connection works well for the site. Being connected to a radio station would be enough promotion for most casinos, but apparently not for Heart Bingo. They've also acquired the services of pop star Olly Murs to be both the face and the voice of the brand on television and radio commercials. Murs has helped to make Heart Radio bigger than ever – which is why BetVictor Bingo and the other BetVictor Casino sister sites will have such a hard job catching up with its current level of success.
TalkSPORT Bet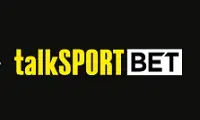 TalkSPORT Bet is the latest arrival on the BetVictor Casino sister sites platform, but was able to hit the ground running thanks to the big-name radio station it's partnered with. TalkSPORT could have chosen any betting or iGaming company in the UK to partner with in order to create a betting site, so the fact that they chose BV Gaming Limited says a lot about how the operator is seen within the industry. There's a small downside to this arrangement, though, and it's the fact that talkSPORT Bet looks almost exactly like BetVictor. In fact, with its black and yellow colours, perhaps it would be fairer to say that it looks more like PariMatch. In any event, the existence of talkSPORT Bet gives the thousands of people who listen to talkSPORT every day somewhere to come and place their wagers, and the site benefits from the marketing provided by the talkSPORT platform. It's no wonder it's already such a popular brand.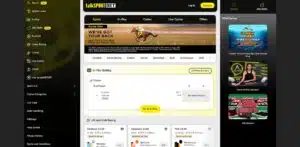 BetVictor
We put the biggest BetVictor Casino sister site last on our list, but that doesn't mean that we think it's the least important. Nothing could be further from the truth. We left it to last because we suspect that none of you needs us to introduce you to the brand or what they do. This is one of Britain's biggest sports betting casino brands, and it's linked to some of the most famous faces in sports. The current brand ambassadors of BetVictor are former Liverpool and England striker Michael Owen and former football manager Harry Redknapp. Many others have come before them. As is the case with a lot of British sports betting casinos, football takes high priority at BetVictor. Next up on the list after that is horse racing – another sport with which the company has a strong sponsorship connection. Aside from the plethora of sports betting options on the table, BetVictor operates a "BV Loyalty Club" for members who stick with the company and do the bulk (or all) of their betting there. Not every gambling company does that, so it's worth bearing in mind if you're thinking about playing here.
Can BetVictor Casino Be Trusted?

★★★★★
BetVictor Casino is a 4 Star trusted casino.
1. UKGC License

BV Gaming Limited has a current, valid license (39576) with the UK Gambling Commission.

2. UKGC Fines

Between 2019 and 2020, BV Gaming Limited failed to comply with several of the UKGC's codes and practices, with specific failings identified around marketing, social responsibility, and money laundering protocols. The company agreed to pay a £1.73m settlement to the Gambling Commission in lieu of a fine and also divest £352,000 that it was deemed to have gained through malpractice.

3. Customer Service

BetVictor Casino offers customer support by live chat, social media chat, email, and even text message. The only thing missing is telephone support.

4. Trustpilot Score

After over 3600 reviews, BetVictor has a rating of 4.4 out of 5 with Trustpilot. For a casino, that's excellent.

5. Company Location

BV Gaming Limited is based in Gibraltar.

6. Visible T&C's

Terms and conditions are fully disclosed alongside promotional offers.

7. Social Media Presence

The official BetVictor Facebook and Twitter/X.com accounts are used to provide customer service.

8. Number of Sister Sites

There are currently five BetVictor Casino sister sites as per the above list. 

9. Games portfolio

Great. There are over one thousand games at BetVictor Casino, most of which come from popular providers.

10. Gamstop links

Gamstop, Gamcare and many more responsible gambling organisations are featured on the BetVIctor Casino homepage.

Overall SCORE >

★★★★

★ – 4/5 Stars
BetVictor Casino Review 2023
BetVictor Casino Website
Becoming a successful internet casino starts with having a great casino website. All the products, promotions, incentives and pizzazz in the world won't help you if using your website is a horrible experience. We've seen our fair share of horrible casinos while reviewing casino sites, so arriving at BetVictor Casino was a pleasure. This is an excellent casino site. It's compact, the layout is logical, and nothing is under or oversized. Everything's exactly where you'd want it to be.
Your experience of the BetVictor Casino website will vary depending on whether you're using a mobile phone or a laptop, but the list of options remains the same. So long as you arrive at the casino URL rather than the general BetVictor URL, the first games you'll see are the BetVictor Casino exclusives. These are slots that have come from big-name providers and have been made for BetVictor as a bespoke job. Not every casino company has enough sway within the industry to persuade providers to do that, so pushing the exclusives before everything else is BetVictor's way of telling you that you've arrived in the big leagues. If we were being hyper-critical, we might suggest that the main body of the site is slightly behind the times when it comes to style, but we know plenty of players who prefer a functional layout to the enormous banner graphics and massive buttons that are in vogue among web designers today.
Game Categories
Almost all the space on the BetVictor casino homepage is given over to online slots, but if you've come looking for live dealer games, you'll find what you're looking for if you keep scrolling down. It's just that they might not be called when you're expecting them to be called. The live dealer section of BetVictor Casino is called "First Person Games," and so you'll need to keep your eyes out for "First Person Roulette," First Person Blackjack," and so on.
The "contact us" option is given a prominent position on the casino homepage, which is something that we always appreciate. We also appreciate a banking page so we can see deposit and withdrawal options quickly and easily, but BetVictor Casino hasn't given us one. What it has given us, though, is access to the same BV Loyalty Club that BetVictor sports betting customers have access to. This is the BetVictor way of offering a VIP reward scheme and is worth reading up on if you like what you see at the site and plan on sticking around.
BetVictor Casino Free Bet Calculator

If you've never come across this BetVictor Casino feature before, you're probably wondering why on Earth you'd need a calculator to calculate the value of free bets. They are, after all, free. If that's exactly what you're thinking right now, you've misunderstood the purpose of this tool. We don't blame you, though, because its name is more than a touch misleading. Forgive the tool for that small transgression because it could be very useful to you.
Rather than being a tool to calculate the value of free bets, the BetVictor Casino free bet calculator is a tool that calculates the value of bets and is free to use. You might not think you need it if you're a seasoned online casino pro and you're accustomed to working the value of bets out on your own, but you should click on the option and check out the complexity and depth of this tool. If you place bets regularly, you'll need to call upon the services of something like this at some point.
The adaptable tool allows you to provide it with as much or as little information as you want and then calculates your potential returns and losses based on that. You can add as many bets as you like, so if you're spread betting, the calculator will work out whether you've covered all eventualities and, more importantly, whether you'll still be up on the deal if a winner comes in for you. All you need to know is your stake and whether you're betting on the nose or each way. You can then tell the calculator what type of bet you're going for. That could be an accumulator, a double, a Trixie, a Heinz, a Round Robin, or any number of variations that you might not even be aware exist as options. You can even choose to see the results as either fractions or decimals.
We mention the calculator because it's an example of BetVictor's philosophy. They don't earn any money from having it on their site, but they know it could be useful to players, so they've provided it.
BetVictor Casino Branded Megaways
Having a branded online slots or live casino game or two is like a status symbol for an online casino. BetVictor Casino has far more than two – which tells you a lot about where the casino stands in the marketplace, but there's one that it seems to be more proud of than all the others. If you're viewing the site on a desktop computer, you'll see it on the right-hand side of the screen in its own dedicated column. It's not quite as visible when you visit the site using a mobile device, but you won't have to look very hard to find it. It's an online slots game, and it's called BetVictor Branded Megaways.
Megaways slots aren't quite as hot as they were a couple of years ago while the system was still brand new, but they're a big deal with players. The online slots game changed when Big Time Gaming released Megaways slots into the world. The idea of having hundreds of thousands of ways to win from a single spin seemed absurd until it happened, but now there are so many Megaways slots it's hard to remember what the scene looked like before they arrived. By having their own Megaways slot, BetVictor is telling the world that not only are they worthy of having branded slots from big-name developers, but the branded slots they launch are trendy.
The developer attached to this game is Iron Dog Studio, which has a string of successful online slots to its name and is well-thought-of among players. For BetVictor, they created a "full" Megaways slot with 117,649 ways to win played on a 6*7 grid. It comes with avalanche wins, a free spins feature that kicks in after four consecutive avalanche wins, and a potential multiplier of up to x32 for every win if the free spins feature is feeling especially generous. The theoretical maximum win in BetVictor Branded Megaways is x40,000 against your stake, with 96.2% RTP and very high volatility. It's a perfectly well-executed Megaways slot but lacks much in the way of visual flair because Iron Dog didn't really do much with the BetVictor theme other than slapping a logo on it. 
BetVictor Casino Football Sponsorships
The ultimate promotional tool for any gambling company – especially one that offers sports betting – is to get its name onto the front of an English Premier League football shirt. It's the most-watched sporting competition in the world with an audience of over one billion, so any company that appears on a shirt in a high-profile fixture is instantly famous. BetVictor doesn't have any current Premier League shirt sponsorship deals – but it has in the past.
For the 2020-2021 season, BetVictor was the primary shirt sponsor of London-based Fulham. It was the BetVictor brand rather than BetVictor Casino that appeared on the club's kit, but it was worn in all home and away fixtures for the duration of the season. Unfortunately for Fulham and BetVictor, the season wasn't a successful one. Fulham was relegated from the Premier League after a series of dismal performances on the pitch, and BetVictor opted not to renew the deal when it ran out. With Fulham no longer in the Premier League, it's likely that continuing simply wasn't worth it from a commercial point of view.
The Fulham partnership may not have ended well for BetVictor, but they might return to football sponsorship in the future. After all, sponsoring Fulham wasn't the company's first rodeo. The company was announced as a new "principal partner" of Liverpool FC in 2016. They didn't appear on the club's shirts – such a sponsorship would have been astronomically expensive when you consider Liverpool's size and prestige – but "BetVictor" was emblazoned across all of Liverpool's training and pre-match shirts. This deal, like the one with Fulham, has now expired. BetVictor Casino has the means to return to football sponsorship if it wants to, though, so don't be surprised if it happens.