Betway Casino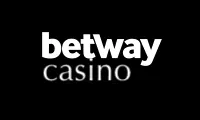 Betway Casino sister sites include Dream Bingo, Spin Casino and Hippodrome Online.
Betway Casino (betwaycasino.com) is operated by Betway Limited from 9 Empire Stadium Street, Gzira, GZR 1300, Malta.
Sites like Betway Casino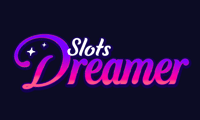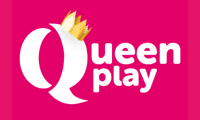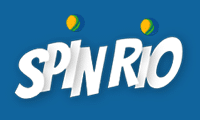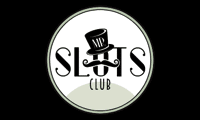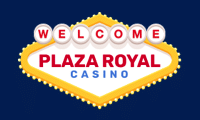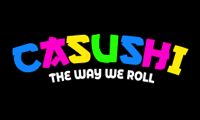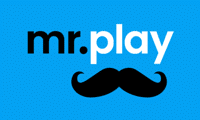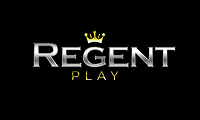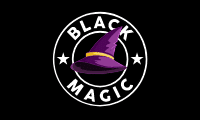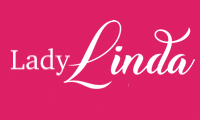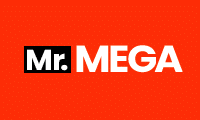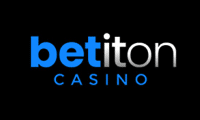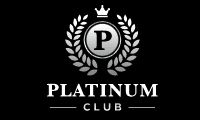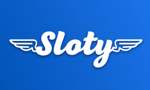 Betway Casino Sister Sites
Betway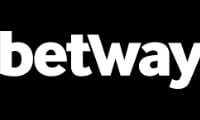 Betway isn't the biggest sports betting website in the UK, but it's working on it. It's certainly putting in the effort when it comes to promotional activities. Not every casino or gambling company in the world could afford to sponsor a Premier League football team, but Betway has. Their name appears on the shirt of West Ham United, and that's only one of the brand's high-profile sporting connections.
The success of the main Betway brand is what allows Betway Casino to exist. It's the ultimate Betway Casino sister site because, without it, Betway Casino couldn't exist. The casino site isn't the prettiest we've even seen – the fonts and graphics are so big you could see them from space – but it's trending upwards in terms of popularity.
Dream Bingo
Dream Bingo is a great name for a bingo website, so it's a shame that this site isn't one. We're not sure what went wrong between the naming and programming of this site, but there's a serious disconnect. We've come across bingo sites that offer more than just bingo before, but Dream Bingo doesn't fit into that category either. Despite the name, you can't play any bingo games at Dream Bingo. That's a strange fact, and makes us wonder how long this Betway Casino sister site will stick around for.
If you looked at Dream Bingo as a slots site, we suspect it would be rated quite highly. It has hundreds of slots from great providers and also offers card, roulette, and live casino games for those who want something extra. The casino is designed well and is easy to use. As a casino website, it's fine. As a bingo website – which is what it's advertised as – it's completely useless.
Hippodrome Online
Almost every casino claims to be "The UK's Biggest and Best." They can't all be right, but Hippodrome Online might have a point. This is far from the busiest online slots website in the country, but it's the official online presence of the London Hippodrome Casino. There are other casinos that would definitely consider themselves to be the UK's biggest, but the London Hippodrome has to be in the argument.
The connection with the real-life casino gives Hippodrome Online a unique style, distinct from the rest of the Betway Casino sister sites. It's a testament to Betway's standing in the industry that they were entrusted to create the site. To be brutally honest, though, it could do with an overhaul. Very few current-era players are prepared to sit around for as long as it takes this site to load, and even when it does eventually load, the layout is skewed. It admittedly looks better on mobile phones, but a casino as prestigious as The Hippodrome deserves better.
Spin Casino
Spin Casino looks like it's been made with the same template as the Hippodrome Online casino site, but with fewer image files and, therefore, faster loading times. Of all the casinos in the Betway Casino sister sites range, this is the closest match to the Betways brands when it comes to quality and ease of use. The portfolio of games at Spin Casino looks very similar to the collection of games at Dream Bingo, but the quality of presentation is a little better and, of course, it doesn't have the confusing name issue that its sibling has to deal with.
Spin Casino comes with about five hundred games, ticking every box in terms of genre and theme. Game Show-based live dealer games, which are becoming increasingly popular across the entire casino spectrum, are represented here in a big way. It's not as strong as the "proper" Betway brands, but it's not supposed to be.
Can Betway Casino be trusted?

★★★★★
Betway Casino is a 2 Star trusted casino.
1. UKGC License

Betway Limited is licensed by the UK Gambling Commission, with account number 39372.

2. UKGC Fines

Betway Limited reached a settlement with the UK Gambling Commission in March 2020 after the regulator deemed that the company had failed to adhere to money laundering and problem gambling standards. The failings were serious enough for Betway to part with a total of £11.6m to settle the matter.

3. Customer Service

As of early 2022, the "contact us" link on Betway Casino leads to a blank page. We believe that live web chat is available, but there's no obvious means of accessing it.

4. Trustpilot Score

After more than twelve thousand reviews, Betway is rated at 2.0 out of 5 on Trustpilot, which is well below average for a casino.

5. Company Location

Betway Limited's headquarters are in Malta.

6. Visible T&C's

All promotions advertised on the homepage have full terms and conditions attached.

7. Social Media Presence

Betway has official Twitter and Facebook accounts, but doesn't link to them from its homepage.

8. Number of Sister Sites
The closures of BOTB Casino and Bingo on the Box mean that there are now only four Betway Casino sister sites.
9. Games portfolio

The majority of games and slots at Betway Casino come from Microgaming and its partners, so the portfolio isn't extensive.

10. Gamstop links

Gamstop and similar links and logos appear on the Betway Casino homepage and its promotional banners.

Overall SCORE >

★★

★★★ – 2/5 Stars
Betway Casino review 2022
Betway Casino Website
The first thing that you'll notice when you visit the Betway Casino website for the first time is that it's not a fast loader. This problem seems to affect all of the Betway Casino sister sites to some degree, with the exception of Betway itself. We don't know what the cause of the problem is, but it's not a fantastic first impression. Most casino sites now have a total loading time of under two seconds, so the lag at Betway Casino is noticeable by comparison.
Once the page loads, you'll see a large splash banner and a possible clue as to what took so long. The banner is animated and comes with several enormous image files. It's bigger than it needs to be, but it provides some useful information to anyone who's new to Betway Casino. We tip our hats to Betwat Casino for devoting not one but two of the rolling banners to responsible gaming information. That's well above and beyond their obligations and confirms their commitment to keeping players safe. You'll also see the brand's current connection with West Ham United Football Club featured heavily on these banners, and we'll be talking more about that later.
The site is surprisingly simple for a big name casino brand. It's almost a one-page website, with menu options scrolling horizontally above the list of games to allow players to divide them into categories. Right at the top of the page, you'll find a few more options, including ways of leaving the site to find the Betway Casino sister sites like the sports betting and Vegas sections. The Betway blog, which is kept up to date at all times, is also available through the top menu. Scroll down to the other end of the page, and you'll find additional links, most of which take you to specialist betting pages on the main Betway site. There's no dedicated banking page linked to the homepage, and clicking on "Help" is a frustrating experience. You'll be taken to a new page, but when you skim past the FAQ and click on "contact us," you'll find it doesn't do anything. That leaves customer services at Betway rudderless, and it's a difficult error to overlook from such a well-known brand.
Betway Casino – Safer Gambling Minisite
It's a huge shame that customer services aren't better organised at Betway Casino because the site does such a great job with customer care elsewhere. We've already praised the casino for dedicating so much space to responsible gaming banners, but if you dig deeper, you'll find that the casino goes even further than that. There's a whole "Safer Gambling" minisite that loads when you tap or click the banner on the homepage.
The minisite, which is brought to you in association with West Ham United, encourages you to think of gaming in the same way you'd think of driving a car. It can be fun, but it's only safe when you have your seatbelt, airbags, and brakes there to assist you. Betway Casino would like you to think of its safer gambling tools as your digital equivalent to those driving safety features. They include setting limits on deposits, a "session reminder" that pops up to let you know if you've spent more time at the casino than you usually do, and a "self-assessment" quiz that helps you to gain better insight into your attitude to gambling at the same time as letting the casino know the best way to assist and support you.
Anyone wishing to take a break, close their account, or totally self-exclude from Betway Casino and the Betway Casino sister sites can do so from within this minisite. Further tips, advice, and general information on positive gambling habits are available through the same feature. This is a more comprehensive and customer-friendly way of dealing with responsible gambling obligations than we've seen at most other casinos, and we applaud it.
Betway Casino Blog – Betway Insider
A lot of casino companies maintain a blog on their most important sites. It's an easy way of showing that the casino is active and, if we're being cynical, boosting SEO rankings with Google. In the vast majority of cases, gambling blogs run by casinos are dull, poorly written, and of no interest to players. None of those things are true about the Betway blog, which is surely the best of its kind. It's called "Betway Insider," and it has better sporting content than a lot of professional sports websites and newspapers.
Betway Insider isn't the kind of casino blog that's updated once a week or a couple of times each month. There are new posts almost every day, and they cover a variety of topics with a variety of high-profile voices. When we checked the blog while writing this review, there was a very recent interview with former England test cricket captain Kevin Pietersen, who backed Andrew Strauss as the right man to revive the fortunes of the current England cricket team. The story of the Jamaican bobsleigh team (as seen in the 1990s movie "Cool Runnings") is told in a special feature article. Previews are posted for almost every English Premier League football game, and there are even a few novelty articles like an explanation of "Call of Duty" slang terms for beginners.
Very few of these articles have been written to draw players to the Betway Casino sister sites. In the case of articles like the "Call of Duty" one, they don't even have any connection to gambling whatsoever. Instead, this is high-quality content that gives the casino an air of legitimacy. We're always hesitant to say that a feature of a casino is "the best" in the industry because there are always so many outstanding candidates for that title, but we can't think of a better gambling blog than Betway Insider. It's a real asset to Betway Casino.
Betway Casino Official Betting Partners
We promised earlier that we'd get around to explaining why you'll see so many references to West Ham United as you navigate your way around the Betway Casino sister sites, so let's do that. Betway Casino is the principal sponsor of West Ham United Football Club and has been for several years. The connection between the club and the gambling company is strong, with West Ham players frequently posing for promotional photographs for Betway and the Betway name featured front and centre on the club's home, away, and third shirts. The current sponsorship deal is set to run until 2025, so unless West Ham experiences a drastic downturn in fortunes, the Betway name should be beamed around the world from live coverage of Premier League football matches for at least another three years.
The West Ham sponsorship deal is easily Betway's most visible, but it's far from the only one they have in place. They're also an official sponsor of Paris Saint Germain, although you won't see "Betway" across the chest of Lionel Messi in French Ligue 1 games. Rather than sponsoring the "real" PSG, Betway sponsors the e-sports team. That isn't the only e-sporting partnership that Betway has either – the Swedish e-sports team Ninjas in Pyjamas, which recently celebrated its twentieth anniversary, is another e-sports entity backed by Betway. Back in the real world, Betway sponsors the Cheltenham Festival. The fact that Betway is the racing event's official sponsor explains why they were so angry a few years ago when Paddy Power erected an enormous banner on a hillside behind the track.
On a lower level, Betway Casino and Betway are the "official betting partners" of a variety of sporting entities including Leicester City, Brighton and Hove Albion, the All-Weather Championships and even the Grand National. Being an "official betting partner" doesn't mean you'll see the company's name in promotional materials on television, but it usually means they'll have an official presence at all events staged by those entities and may appear on pamphlets, programmes, and social media channels. All in all, Betway is well-represented across the whole sphere of sports.
Betway Casino Top Slots
The "top games" section of Betway Casino is fed with real-time data. If the popularity of a slot or game increases, the game will feature higher up the list. If people stop playing it, it will drop away again. For those reasons, the slots and games we saw when we came to write this review might not be the slots and games you'll see when you visit the casino yourself. That being said, the Betway Casino games library is mostly powered by Microgaming, and the range isn't enormous. We won't swear that you'll see the exact games we're about to highlight in the "top games" list, but we expect that they'll still be there or thereabouts. 
9 Pots of Gold: This is actually a Gameburger Studios slot, but Gameburger is a Microgaming partner studio, so it's almost the same thing. You might know Gameburger best for making 9 Masks of Gold, upon which this Irish-themed slot is based. The objective in both slots is identical – you want to see as many scatter symbols on the same spin as possible to trigger a large jackpot payout. Even if that doesn't happen, three or more scatter symbols is enough to get you into the free spins feature with a possible x3 multiplier against all wins. RTP is 96.24% with medium volatility. 
Hyper Gold Link and Win: Gameburger Studios slots appear to be performing a little better than "proper" Microgaming slots at Betway Casino at the moment. Here's another one from the range. It's a game show-themed slot that is considered highly volatile and weighs in at 96.08% RTP. Bonuses are far more important to success in this slot than anything to do with the base game. A single 3*3 symbol in the middle of the reels can lead to a large instant win, and the "link and win" respins might pay up to 5000x your stake if your luck's in. The slot is a clone of Assassin Moon, but is actually far more popular than the slot it's based on. 
Lucky Clucks: Lucky Clucks has a name that you shouldn't try to say too quickly and comes from Crazy Tooth Studio. That's another of Microgaming's partners. It's a 96.19% RTP slot with very high volatility and pays out wins in both directions to make them a little easier to land. The slot takes place inside a barn and comes complete with a full cast of slightly deranged-looking farm animals. The theme is decidedly off-kilter. It's fun to look at, but thanks to the bonus features, it's even more fun to play. Wild symbols stick to the reels and then walk across them one spin at a time, the reel set itself can shrink or grow, and the "hen house" feature stacks multipliers on top of multipliers. Our only issue with the slot is that the maximum win is only a little over 2000x your stake, which is unusually low for a slot with such high volatility.