BGO Casinos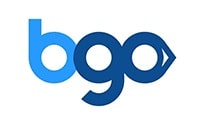 BGO Entertainment Limited was a casino network company. The BGO casino sites were Power Spins, Vegas Luck, 7 Casino, BGO Bingo, BGO Casino and Chilli.
BGO Entertainment Limited was based at Inchalla, Le Val, Alderney, Guernsey, GY9 3UL.
BGO ENTERTAINMENT LIMITED IS NO LONGER TRADING. THE BGO CASINO SITES ARE CLOSED. PICK A NEW CASINO FROM THE LIST BELOW!
Similar to BGO Casinos







BGO ENTERTAINMENT LIMITED IS CLOSED
BGO Entertainment Limited surrendered its licences in October 2021. The company ceased trading shortly afterwards. All of the BGO casino sites are now closed. If you're missing BGO casinos and you're looking for somewhere new to play, pick a new casino site from the list above. All the links come with bonuses and promotions. 
NOTHING BELOW THIS LINE IS UPDATED.
BGO Entertainment Casinos 2022
Most of BGO Entertainment owned casinos, like Chilli Spins, feature an attractive website design tailored to support mobile and desktop versions. Their Casino has an easy-to-use interface, and the graphic design is appealing, courtesy of the front end developing a team that BGO has acquired. Almost all BGO Entertainment sites support several languages such as Finnish, English, Swedish, and German. 
Currently, BGO Entertainment Group owns about 6 online casinos that are registered under their name. Although they do operate any white label sites, they do have an inactive online casino that is not active on the internet for reasons unknown. For this article, we reviewed some of their online casinos to further explain the quality of their service. These online casinos owned by BGO Entertainment include:
BGO Casino
BGO Casino is an online casino that focuses on providing a sleek interface on their site along with an array of instant play games on their online casino. Their online casino is set up with various software providers, including the likes of Playtech, IGT, WMS and NetEnt. The biggest section of their online casino is their Video Slots section, where you will find some of the hottest slot titles. Other than video slots, you'll also see several different table games, video poker and speciality games on their online casino as well.
BGO Casino attracts new players by offering a generous and lucrative welcome bonus. After signing up to the Casino, new players get 20 free spins, which should be used 24 hours after activation. New players can earn up to £1,500 plus 180 free spins, which is split into the first four deposits. Their services are not available on mobile devices currently, so playing on the go isn't an option with their online casino. Moreover, their site uses standard SSL encryption to protect sensitive player data and information.
Power Spins
Power Spins is an online casino that was established back in 2017 and is the first on our list of sites owned by BGO Entertainment. Their casino mostly focuses on video slots, which is the reason as to why they have a large video slots library, with some of their famous slot titles being Aloha! Cluster Pays Slot, Drive: Multiplier Mayhem slot, Jungle Trouble Slot and more. Aside from these video slots, Table Games and live casino games are also a vital part of their online casino.
Their slot site is compatible with both IOS and Android devices, so you will not be having any trouble playing on the go with their online casino. Power Spins Casino has appointed eCOGRA as their Alternative Dispute Resolution, meaning all players have a right of access to the ADR function.
Vegas Luck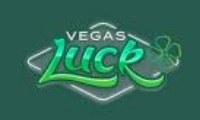 Vegas Luck is an online casino with a green-black theme hosted on their online casino. Currently, they are providing Slots, Table Games, Jackpots and other classic casino games on their site. About 440 different slot games are currently being provided on their online casino, with 9 live games, 33 classic casino games and 81 Jackpot games. Some of their popular games include Irish Fortune, Time is Money, The Guardians and more.
When you deposit for the first time on their online casino, you get a total of 50 free spins on selected slots that you can use to spin and win. Their site accepts deposits from various methods, including cards, PayPal, PaySafeCard and Neteller.
7 Casino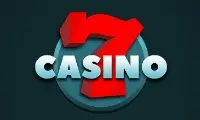 7 The casino is an online casino that is operated by the BGO Entertainment group and was established recently in 2019. They are currently providing slots and table games on their online casino, with some of their popular slots being Jumanji Slot, Fluffy Favourites Slot, Gonzo's Quest Slot, Immortal Romance Slot and more. Those who wish to take their casino skills to the next level can go for the Live Casino section on their online casino, and play various games listed there. Moreover, their online casino is also fully compatible with most mobile devices and can be accessed via the browser.
Their site utilizes the latest SSL Encryption technology for the safety of their online players. The games provided on their online casinos are regularly audited and uses random number generators which make the gameplay fair, and players can rest assure and play their games. 
Chilli Casino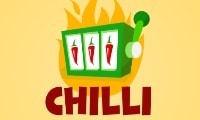 Chilli Casino is an online casino that was established in 2019 and boasts several different casino games on their online casino. Their online casino is powered up by the likes of NetEnt, Quickspin, Playtech and Eyecon, which is why they boast some of the hottest slots on their online casino, including Starburst Slot, Twin Spin Slot, Gonzo's Quest Slot, Hall of the Mountain King Slot and more.
Those who prefer mobile gaming over computer gaming don't need to worry, as Chilli Casino is fully compatible with mobile devices as well. On their site, players can filter out games from specific software providers for full personal preference based experience.
BGO Entertainment Review 2022
The BGO Entertainment Ltd started operating within Alderney in 2012 but it was founded in the year of 2011, this company offers some very famous casinos in the gaming industry and almost every casino it has offered had a great reputation, the BGO Entertainment has the main goal of offering casinos, slots, and bingos products to its players with a secure website and seamless performance. Like other companies this company also has fair difficulties to achieve its objective but it managed to offer its first casino in 2012 and it started becoming popular very quickly, the performance of the casino was amazing and after some time it launched a total of 6 casinos for its players to enjoy. After these launches, the company became extremely popular within the European gaming industry and a company called Playtech partnered with this company to offer some of the best gaming websites in the industry.
Playtech is a well-known game provider and developer, which made some very popular titles for the players to enjoy. BGO Entertainment officially partnered with Playtech in 2015 and it has been offering cutting-edge products since then. This allowed the casinos to get a lot more games as well as other services and in no time the BGO was one of the top companies of the European gaming industry. This company also got licensed by the Alderney Gambling Commission and United Kingdom Gambling Commission and both of these license providers hold a great reputation.
BGO Entertainment has 5 active casinos which offer all of the modern services that a player can expect from any casino, these casinos have names like Chilli, BGI, Vegas, Powerspins, and more. These casinos also come with several types of bonuses for the player to claim and take advantage of but these bonuses are also subjected to some rules that are required to be fulfilled or the bonus will get neglected, so the player is advised to read these rules before claiming any of the bonuses offered on the casinos working on the BGO Entertainment Platform. These casinos are also regulated by BGO Entertainment and BGO Entertainment has to keep these casinos under check because this company takes all of the responsibility of these casinos and if anything irregular is found on these casinos the company will be accused which is why this company keeps an eye on these casinos all the time and test almost every feature of these casinos.
The BGO Entertainment also has an inactive casino on its list this casinos is known as 7casino, this casino also started along with other casinos but it could not stand the test of time and the service of this casino become unresponsive, the other casinos kept on working on new features to offer more services with efficiency while this casino could not offer those feature and the player started playing on other casinos. The BGO Entertainment also tried its best to keep it working but the performance went very bad at this casino and the company had to turn it off. There are no other inactive casinos on the list of BGO Entertainment which is great for a gaming company.
The Company in 2022
This company was accused of some irregularities by the UKGC 2020 and the company admitted to it, the license provided fined this company but since then it is trying its best to get its performance back on track, the casinos were affected by this issue a lot but it has mostly come back to its original performance. The casinos are also working at their best, the casinos now offer some of the very popular games of the industry alongside some fair bonuses and secure websites. These casinos also offer high-end website designs which look amazing and work without any kind of issues. The website is also designed using cutting-edge technology to ensure a modern environment for online gaming. 2021 has been a good year for this company as it has recovered all of its losses and it is performing flawlessly on its active casinos. This company is still under the observation of the license provider to make sure that no rule gets violated or to make sure that the company is not performing illegal activities.
After the deal with Playtech, this company expanded a lot more in terms of game providers like IGT, NetEnt, WMS, and more companies joined in to offer huge inventories full of games to its players on the casinos that this company operates. These games have slots, table games, roulette, card games, and blackjack, these games have hundreds of variants in every category and every game has a set of unique features for the players. These games are also regularly tested in a high-tech environment to keep the gaming section as fair as possible. The slots on these casinos have big titles including Cluster Pays, Jungle Trouble, and Being Aloha. The games offered on these casinos may vary as the providers may not allow the same game on two casinos because of the space or theme of the casinos.
The BGO Entertainment is working fine in 2021 but the recent issue that causes it to stop working for some time had a great impact on the performance of the casinos that this company runs but this does not mean that the quality of the casinos or the games are bad, the security of these casinos are also amazing as no third party can interfere with the networks of this company. The license of this company was at risk but it managed to cover all of the issues and continued its journey, this company became operational after some time and it has been performing since then. This company has been in the industry for a very small time if compared with some other gaming companies but it has developed as one of the fastest companies and it is working using the cutting edge technology of the modern age, this technology will allow it to develop even faster.
What are players saying about Bgo Entertainment casinos?
Here are our condensed / readers digest summaries of recent player reviews of Bgo Entertainment casinos.
05-Jul-2021: Vegas Luck casino by Polaro:
This site must be blacklisted, these looters are not giving my money back. Kept saying that funds are processing but it's been 1 month now. – source: TrustPilot
04-Jul-2021: Chilli Casino by Shan:
Poor casino. I played here and deposited alot of money but they didn't offer any bonus offer. It was impossible to meet wagering requirements in that playing environment. – source: TrustPilot
25-Jun-2021: Vegas Luck casino by Justin:
They all are scamming thieves, all games were rigged and slots were behaving very strangely. The staff was very rude and incompetent here. – source: TrustPilot
25-Mar-2021: Power Spins casino by David:
It was a waste of my money at this casino they simply banned my account when I started to win big here. Support service was also not ready to help. – source: TrustPilot
06-Mar-2021: Power Spins casino by Matthew:
Managed to win here with a bare margin, methods were limited and slow. They don't worth big deposits because their software providers are poor. – source: TrustPilot
25-Jan-2021: Chilli Casino by Tyler:
Chilli casino is a scam game were rigged, I only managed to even a little but they were not ready to pay me out. Support was useless here. – source: TrustPilot
05-Jan-2021: Chilli Casino by Lisa:
This casino was an absolute joke, deposited alot of money but in return, they didn't even offer a good bonus offer. Wagering terms were also very complex. – source: TrustPilot
14-Dec-2020: Chilli Casino by Laura:
Recently joined this casino their software was good and I also won well. Now they are not processing my funds in almost 6 days since I am contacting them. – source: TrustPilot
11-Feb-2020: 7 Casino by Keith:
Everything was easy and to the point, no time wastage and winning was easy here. Software providers were popular. – source: TrustPilot
07-Nov-2019: 7 Casino by Frank:
Withdrawals were super fast and support was always responding on every call. Microgaming here was enjoyable and I also won big. – source: TrustPilot
BGO Entertainment Active Casinos 2022
Chilli Casino
BGO Casino
Vegas Luck
Power Spins
BGO Bingo
BGO Entertainment Inactive Casinos
Social Bet App
7 Casino