Bingo Diamond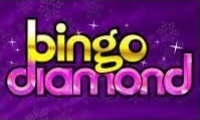 Bingo Diamond sister sites include Rosy Bingo, Lucky 247, Glossy Bingo, Dotty Bingo, Butlers Bingo, Casino of Dreams, and Casino Fantastico.
Bingo Diamond (bingodiamond.com) is operated by Broadway Gaming Limited, 16-20 Hospitality House, Cumberland Street South, Dublin, DO2Y 097, Ireland.
Sites like Bingo Diamond







Bingo Diamond Sister Sites 2022
Butlers Bingo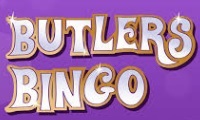 Butler's Bingo is the biggest bingo site currently operated by Broadway Gaming Limited. That has the dual effect of making it the most important Bingo Diamond sister site. Butler's Bingo has been online in some form or another since 2011, and so can can be considered to have demonstrated some impressive staying power in an incredibly crowded marketplace.
The Butler's Bingo website doesn't look as impressive as it does unique. We've come to expect bingo websites to lead with their flashiest games and most generous-sounding offers. Instead, Butler's Bingo leads with the impressive reviews that it gets from its players. By demonstrating that it has a happy community, the site presents itself as a great place to come and indulge in the hobby. Perhaps that's the true secret of its enduring success.
Casino of Dreams
We have good news and bad news about Casino of Dreams, which operates mainly as an online slots casino. The bad news is that it works with only three providers. The good news is that those providers are Microgaming, Eyecon, and Pragmatic Play. That means there are far more hits than misses in its collection of 500+ slots and games, and that's not the only thing that this small but perfectly formed Bingo Diamond sister site has going for it.
Withdrawal speed is one of the key factors for any online casino as far as players are concerned. There's no point having fantastic promotions or hundreds of games if withdrawals take a full week to process. Casino of Dreams pledges that all withdrawals will be processed by the next business day, if not sooner. That promise alone is enough to get players through the digital door, and the other promotions are what persuade them to stick around.
Rosy Bingo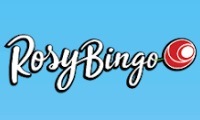 Everything that Broadway Gaming Limited learned from Butler's Bingo has been applied to Rosy Bingo. There might be other casino network companies that operate more bingo websites than Broadway Gaming, but the Bingo Diamond sister sites have quality where the others only have quantity. Rosy Bingo is, to all intense and purposes, a Butler's Bingo clone site. That might sound like an insult, but we mean it as a compliment. It follows its bigger sibling's lead by putting player reviews front and centre on the homepage, and from that, we can see that players love Rosy Bingo just as much as they love Butler's.
The active and friendly Rosy Bingo community is touted as another reason to sign up to the site, as is the casino collection of over 300 games and the 100% matched deposit bonus. The message almost seems to be "hey, we know other bingo sites have more games and shinier bonuses, but our players actually enjoy playing and having fun." It's an original angle, and it works for Rosy Bingo.
Dotty Bingo
If you've read what we said about Butler's Bingo and Rosy Bingo, you probably already have a fair idea of what we're going to say about Dotty Bingo. The same template has been employed yet again for this casino website, and yet it's no less impressive. It would be one thing if Broadway Gaming were cherry-picking the best reviews to feature on the homepage, but that isn't what they're doing. Instead, it's a live feed. If there were to be a spate of bad reviews, the Dotty Bingo homepage would look awful. It's a measure of their confidence that they know that won't happen.
Aside from the warm words of players, the only thing that's noteworthy about Dotty Bingo is its red colour scheme. That gives it a warmer feel than some of the other Bingo Diamond sister sites, and with so little else to choose between them, that might be the factor that helps you pick your favourite.
Glossy Bingo
Glossy Bingo is, unsurprisingly, very much like the other bingo sites in the Broadway Gaming family. There's always a family resemblance between siblings, but the Bingo Diamond sister sites are more like twins of each other. At the time of writing, the reviews on the front page of Glossy Bingo were even more glowing than those on Dotty Bingo, Butler's Bingo, or Rosy Bingo. It seems that players using this version of the oft-used template enjoy themselves even more than those using the others.
That might be down to the glossy magazine aesthetics of the casino site. There isn't a huge graphical departure from the other casinos in the range, but there's enough difference to pick up on the "celebrity gossip mag" feel that the designers are going for. There's a little extra space given over to promoting the "zoom room," too, so if you want to see your fellow players while you're playing bingo, the option is there.
Casino Fantastico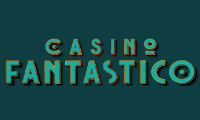 Casino Fantastico has the most elaborate name of all the Broadway Gaming Limited casinos, but also has the most conventional look. It looks like what it is – a sleeker, more up-to-date version of Casino of Dreams. Both casinos are slots websites, but Casino Fantastico looks newer and fresher. If we had to pick one of the two, we'd probably go for this one.
Picking Casino Fantastico over Casino of Dreams might seem shallow based on looks alone, but there's little else to base the decision on. They use the same range of online slots providers, and so they feature the same games. They make the same promise about 24 hour withdrawals regardless of the method chosen. They even have the same range of promotions. The idea must have been that if something worked once with Casino of Dreams, it would work again with Casino Fantastico. The success of the casino seems to have proved Broadway Gaming right.
Lucky247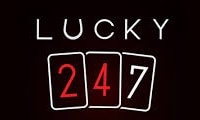 It would be unkind to call Lucky 247 "the runt of the litter" compared to Broadway Gaming Limited, but that's how it feels in terms of the casino's profile. It's not as popular as the other active Bingo Diamond sister sites and doesn't seem to get as much attention when it comes to redecoration or promotion from its parent company. None of this means, though, that it isn't worth a visit. The facade of the casino might be dated, but it's still full of the same great content as the other slots casinos in the range.
Lucky 247 is, in essence, the third coming of Casino of Dreams. It's the same combination of games and offers yet again, with a different lick of paint to dress them up. While it appears there are eight casinos in the Broadway Gaming Limited range, there are, in reality, only two – a bingo site and a slots site. It's just that each site reappears several times wearing different disguises.
Can Bingo Diamond Be Trusted?

★★★★★
Bingo Diamond is a 4 Star trusted casino, here's why:-
1. Cookies popup

YES – You'll see a notification about cookie policy at the top of the screen when you arrive at the site. 

2. Mass Media Adverts

NO – Bingo Diamond has never been advertised on television or any other mass media platform.

3. Casino look and feel

GOOD – Although not outstanding, the Bingo Diamond homepage looks professional and has been designed for efficiency.

4. Trustpilot Score

EXCELLENT – After over 450 reviews, Bingo Diamond has an incredible rating of 4.5 out of 5. 

5. Payment Options

GOOD – Bingo Diamond accepts every major UK debit card, PaySafe voucher cards, and electronic payment methods like Skrill and Neteller. 

6. Help Options

OK – Customer support is available through email and live chat, but the options are hard to find and live chat isn't always available. 

7. Operator country

TRUSTED – Broadway Gaming Limited is based in Ireland, which is a trusted location. 

8. UKGC Records

CLEAN – Broadway Gaming Limited has a clean license with the UK Gambling Commission. 

9. Key Bonus Terms

OK – Wagering requirements attached to bonus funds are usually set at x35, which is the industry average. 

10. Slot Developers

OK – The casino doesn't work with many providers, but those that it does work with are considered industry leaders. 

Overall SCORE >

★★★★

★ – 4/5 Stars
Bingo Diamond is a trustworthy site, and would be ranked at five stars if customer support availability was better and banking information was easier to find. 
What are players saying about Bingo Diamond?
Here are our condensed / reader's digest summaries of recent player reviews of Bingo Diamond.
31-Jan-2022 by Lisa:
Just look at all the other good reviews. I'm normally sceptical about a casino having so many good reviews but that's not the case with Bingo Diamond. The site is honest, and everything works like it's supposed to.. – source: TrustPilot
28-Jan-2022 by Michael:
This is a very good site. I've used it to play casino games and the RTP works as advertised. Because of that, I fully recommend it. . – source: TrustPilot
19-Jan-2022 by Alex:
I spoke to Teresa on the live chat when I needed customer service and she sorted my query out there and then. She was lovely and very helpful. Another thing I like about this site is the fast withdrawals. – source: TrustPilot
12-Jan-2022 by Mags:
I needed advice about what information to send in for verification. Theresa helped me and it's now sorted, so thank you Theresa. – source: TrustPilot
15-Nov-2021 by Emma:
I had a partial payment on my account and didn't know why. After speaking to Teresa I understood fully, so I thank her for her assistance. The whole thing was dealt with very quickly.. – source: TrustPilot

17-Feb-2021 by Marcelo:
Excellent casino from start to finish. I joined this casino a month ago and never had any issues. The games are good and the staff is helpful. – source: TrustPilot
16-Feb-2021 by John:
I won

£

1750 on this online casino and requested a withdrawal. They sent the money to my bank account and deposited back the same amount into the casino without my permission. – source: TrustPilot
15-Feb-2021 by Alan:
Singed up on the casino for their free bonus just to be told that I'm not eligible for a free bonus. Now I cannot cash out without playing on this casino. – source: TrustPilot
15-Feb-2021 by Brad:
I had an issue regarding a game and Teresa from the support team helped me. She was very patient as it took a long time to get the game fixed. – source: TrustPilot
11-Feb-2021 by Mariah:
This is a good casino as it provides a huge variety of games and a good looking website. The payouts are fast and the staff is helpful. – source: TrustPilot
12-Sept-2020 by Adam:
A week ago I got free spins and I did not use them for 2 days, they removed the spins for no reason at all and the support will not listen to me. – source: WhichBingo
Bingo Diamond Review 2022
Bingo Diamond serves us lashings of bingo with a little slots action on the side. It's a modern-looking casino site that uses a template that's already worked in the past for Broadway Gaming Limited with Butler's Bingo and Dotty Bingo. Does it work again here? Is Bingo Diamond worth your time and money? Here's the info you need before you decide. 
Welcome Offer
Deposit at least £10 at Bingo Diamond to get a 100% matched fund bingo bonus worth up to £100. This bonus can be used only in the specified bingo rooms and has to be wagered x35 before it can be withdrawn. The funds must be used within two days of them being awarded. 
Monthly Promotions
The juiciest monthly promotions at Bingo Diamond are attached to its "Diamond Rewards" system. Making deposits and playing games regularly will earn "points" for players. The more points they have, the higher their "diamond level" is. There are five available levels at the site. At level one, players get access to daily deals, including deposit offers and other temporary bonuses like free spins on Thursdays. These rewards are upgraded substantially as players move from level one to level five. Points are reset to zero at the end of every month, making this the very definition of a "monthly promotion." 
Other temporary offers attached to specific bingo rooms exist and are revised often. The promotions tab is always worth a look. 
Pros and Cons
The pros and cons of Bingo Diamond are broadly similar to the pros and cons of any of the bingo sites that Broadway Gaming operates, but to reiterate, they're as follows. 
Pros
A rewarding monthly promotion and loyalty scheme with great rewards for those who invest time and effort (and money). 

Very positive reviews from its large base of customers, indicating that this is a bingo site that can be trusted. 
Cons
No telephone-based customer support, and live chat might not be available when you need it to be. 

Both banking information and customer support information could be made much easier to find than it is. 
Featured Games and Slots
Unlike many modern hybrid bingo and slots casino sites, Bingo Diamond takes its status as a bingo-first site seriously. It doesn't even list any online slots on its homepage, preferring instead to tout the quality of its "Broadway Room" and other bingo facilities. The community at Bingo Diamond is every bit as much of the appeal as any of the actual games. 
If you venture into the slots section, you'll find that the slots that are featured here are a little different to the slots you might see featured elsewhere. Bingo Diamond might have access to providers like Microgaming, Eyecon, and Pragmatic Play, but it doesn't feature the most obvious slots from their range. Instead, you'll be getting to grips with oddities like the blimp-themed Noble Sky, the classic Lost Island, and the slightly trippy Crystal Lotus. Again, slots aren't the focus at this casino, but if you wanted to see a well-selected range that skims around the most obvious names, you could do a lot worse than look here. 
Deposit and Withdrawal Options
You'll have to go to the search facility inside the help centre and type "withdrawal methods" if you want to find this information – which is more effort than should be expected of a player – but when you do, you'll see that the options here are standard. It's debit cards, bank transfers, Neteller, and Skrill. Logos on the homepage suggest that PaySafe cards are accepted as well, although there's no mention of that in the site's terms and conditions. 
Withdrawals are processed within 24 hours on business days. There's no processing on weekends, though, so if you request a withdrawal on Friday, you won't get it until Monday. 
Customer Support and License
If live chat is available, you'll see a chat icon in the lower right-hand corner of the screen. If it isn't available, your only option is email. The address isn't listed on the homepage, but it's support@bingodiamond.com. 
All gambling activities at Bingo Diamond are offered in accordance with the license that Broadway Gaming Limited holds with the UK Gambling Commission (39075). 
Final Verdict
Players love Bingo Diamond. We can see that from the Trustpilot reviews. It's difficult for a casino to get positive reviews on a site like Trustpilot because players often only feel motivated to write a review when they're unhappy, so Bingo Diamond must be getting a lot right. The bingo games look fantastic, and the payout terms seem fair. If customer support was easier to contact and banking information wasn't buried in the terms and conditions, we'd have no hesitation about giving Bingo Diamond five stars. 
Bingo Diamond's Public Profile
Even though Bingo Diamond is a top-rated bingo site, it still has a very limited public profile. That's probably because the minds behind the site pour their energy into running a first-class service and creating an enjoyable bingo experience for their players rather than investing all of their energy in marketing the product. At the time of writing, the casino does not have any official brand sponsorships or celebrity endorsements.
Aside from subscribing to email updates on promotions or checking the promotions tab manually, new games and changes to the site, players can keep an eye on Bingo Diamond's moves via their social media pages. On their official Facebook page, Bingo Diamond proved how seriously they take safe gambling during safe gambling week in November. However, Bingo Diamond is partnered with some of the biggest gambling charities and commissions, including Gam Care, Be Gamble Aware, and Gam Stop, so them promoting responsible gambling definitely wasn't out of the ordinary.
It is one thing for critics and industry professionals to give a casino a rave review. For that review to come from the players is quite another. The casino boasts a 4.4 / 5 star rating on Trust Pilot, and since the casino started operating, 476 players have added to that higher than average rating. Just a few of the reasons for the rave reviews include exceptional customer service, fast withdrawals and a highly responsive website. Another great USP of Bingo Diamond is the accessibility. Their curation of featured games always showcases some of the most beginner-friendly games, such as Noble Sky, 9 Blazing Diamonds, Atlantis Rising, Agent Jane Blonde and 6 Tokens of Gold. As players will probably notice, the site is big on Microgaming content. They have also recently added instant win scratch ticket games to their portfolio, there are only three available to play at present, but the brand will undoubtedly expand their collection beyond Avalon Scratch, Cricket Star Scratch and Lucky Leprechaun Scratch.
The Bingo Diamond Community
The brand operator behind Bingo Casino knows just how important a sense of community amongst players is. The casino was created with the motivation to create the most realistic bingo hall experience possible. As far as online bingo halls go, players couldn't ask for a better sense of camaraderie.
Players of all kinds and with all levels of bingo experience find themselves drawn to Bingo Diamond thanks to the easy to use user interfaces and wide game library that has something for every bingo and online slot game fan. The deposit and withdrawal range is also kept low for accessibility, players can deposit as little as £10, and when it comes to withdrawals, the minimum withdrawal amount is £20. For smaller withdrawal transactions, players can expect a much faster service than with most bingo rooms and online slot casinos.
The Heavyweight room that awards prizes of up to £1,000 and the Super Heavyweight Bingo room which awards wins of up to £2,000 wins are perfect for players who are on the hunt for serious wins. While more casual players can play the 90 Ball Bingo Game, Snowball Blast for as little as 5p, or the Jackpot Room where there are prizes of £100 up for grabs; the minimum entry price for this bingo room is 10p. Despite jackpot amounts or ticket costs, all bingo games are simple to play. As Microgaming is the casino's bingo provider, players shouldn't expect any less than high-quality in any of the bingo rooms.
To allow players to get social, players have ample time to stay in chat rooms, where other like-minded bingo fans from around the world can get together and share their love of bingo. Additionally, players will only find the friendliest bingo hosts monitoring the bingo room chat. The chat hosts are there as a preventative safety and data security measure, ensuring that all data is kept private. The chat rooms are the perfect place for players to meet their competition whilst gunning for the daily jackpots.
Players can join their community online on laptop, tablet and any smart phone that supports HTML 5 Gaming. At the time of writing, Bingo Diamond does not have an app, but the site and the games hosted are all 100% mobile optimised.
Play in the Lap of Luxury at Bingo Diamond
Everyone is welcome at Bingo Diamond, but that doesn't stop the casino from feeling exclusive. The rewards programme at Bingo Diamond comes with 5 levels, with every level up, the better the perks get. At the first level, players will get the chance to spin the Daily Deal reel for prizes, grab 10% cashback every Wednesday, collect loyalty tokens, and enjoy free spins every Thursday. At the most rewarding level, level 5, players will receive 75 free games every Thursday. It takes 60,000 reward points to get to level 5, for high rollers and more serious players, that isn't all too hard to achieve. The points that allow you to move up a level are accredited every 30 days.
Reward points are collected through deposits; for every £1 deposited at the casino, 15 points will be awarded. Reward points can also be awarded with bingo and casino wagers. For bingo players, 5 points will be awarded for every £1 wagered, for casino players, 1 point is awarded.
Safer Gambling Tools at Bingo Diamond
Bingo Diamond takes their responsibility as a licenced gambling provider incredibly seriously. There are multiple support systems in place to act as preventative measures against problematic or harmful gambling. The tools are in place to help players manage and plan their spending and to educate players.
Players can take the confidential self-assessment test on the Bingo Diamond website or overview their playing and banking history. For players that have recognised that they have a problematic habit with gambling, session reminders can be set along with daily, weekly and monthly limits. Players can also take a break from the casino for 1 – 4 weeks, or use an affordability calculator to check how much they can really afford to spend.