Bingo Stars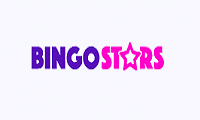 Bingo Stars sister sites include Casushi, Play Sunny, Peachy Games and Fruit Kings.
Bingo Stars (bingostars.co.uk) is operated by Dazzletag Entertainment Limited of 122 Andrea Debono Street, Naxxar, NXR 4030, Malta.
Sites like Bingo Stars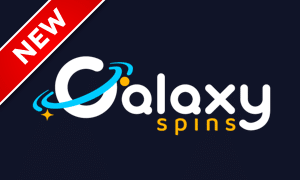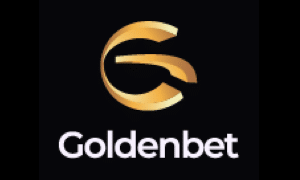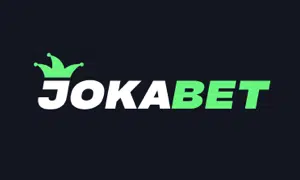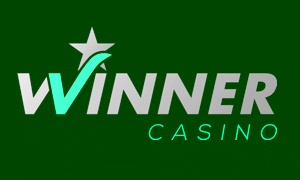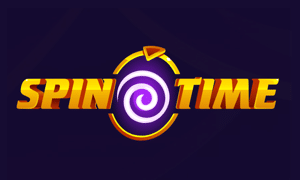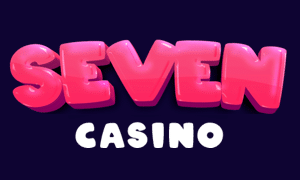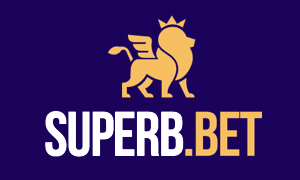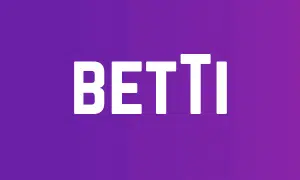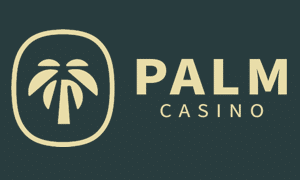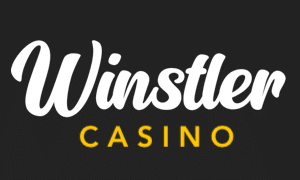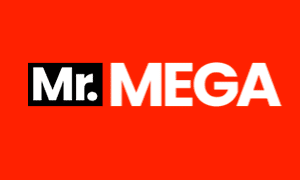 Bingo Stars Sister Sites
Dazzletag Entertainment Limited isn't the biggest casino network company in the business, but it has some impressive and popular casinos to its name. When it decided to revive Bingo Stars – an old LeoVegas brand – in 2023 as a replacement for its old Bingo Cams site, it had a ready-made series of new Bingo Stars sister sites all lined up and ready to go. You'll find them all listed below, along with a full review of Bingo Stars itself.
Casushi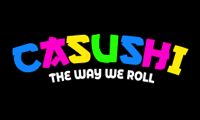 Dazzletag Entertainment Limited doesn't have an "official" flagship casino site, but if it were forced to name one, we suspect that it would go with Casushi. This is easily the most popular of the Bingo Stars sister sites, and is an intensely colourful creation. From the rainbow colours of the Casushi logo to the bright splash banners on its homepage, Casushi makes a strong visual impression from the first time you see it. It immediately attempts to follow up that first impression by showcasing its welcome promotion and a selection of its top slots.
As good as Casushi is, it used to be better. For reasons unknown, Dazzletag has "toned down" Casushi in recent times to make it a closer match for the other Bingo Stars sister sites in terms of tone and content. That means that the old martial arts theme that the casino used to have is gone, including the "Casushi Master," who once dispensed both iGaming and life advice from these pages. Casushi has lost some of its charm, but it's still a potent online casino with plenty to offer.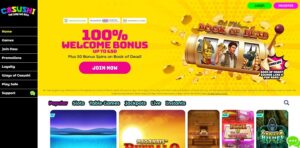 Playsunny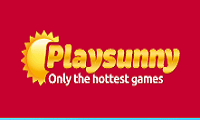 "Only the hottest games" is the official motto of Playsunny, which is a dead giveaway that this is a casino with a bright and breezy summer theme. We've not left a space out in the casino's name, by the way – it styles itself as "Playsunny," and who are we to argue with Dazzletag about grammar? This is one of the older Bingo Stars sister sites, and that shows a little in its design and layout. That being said, it's far from an ugly site – we've seen plenty of casinos that look worse than this despite being made more recently.
While the various Bingo Stars sister sites might look different from each other, the ones that focus on slots and traditional casino games rather than bingo don't differ from each other radically when it comes to content. That means you'll find the same promotions at Playsunny as you will at Casushi, and you'll find most of the same games, too. Given that the games catalogue is updated regularly, that's no real hardship – there's always something new to play whenever you log in.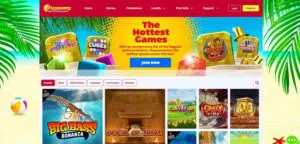 Peachy Games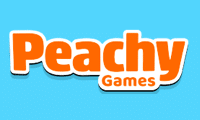 If you think the splash graphic on the homepage of Peachy Games looks a little familiar, it's because it's a colour-swapped version of the splash graphic that appears on the homepage of Casushi. That's yet another example of the "twinning" properties of the Bingo Stars sister sites, between which the differences are only skin deep. If we were to describe a way in which Peachy Games is different to its siblings, though, we'd have to say "minimalism." While Casushi is a flashy, colourful casino and Playsunny has a summery theme, Peachy Games uses a lot of white space. Some players may find that makes it easier to find the gaming content they're looking for.
Given that you've come here in search of Bingo Stars sister sites, it's highly likely you want an iGaming site that offers bingo. Peachy Games offers bingo – it's just a little quiet about it. You'll find a bingo option on the menu bar that runs across the top of the casino's homepage. Aside from bingo, Peachy Games also offers table games, scratchcards, slots and live dealer entertainment. It's a more well-rounded site than it may first appear to be.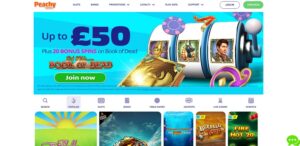 Fruit Kings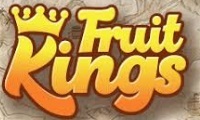 You might be tiring of us mentioning how similar the Bingo Stars sister sites are by this point, but it's a statement that bears repeating one more time – especially when we're talking about Fruit Kings. In much of its form and execution, Fruit Kings is a clone of Casushi. It has the same layout, the same menu options, and even elements of the same colour scheme. Casushi is the more famous of the two casinos by some considerable distance, but it's safe to say that if you like Casushi, you're definitely going to like Fruit Kings.
Experience has taught us that when the word "fruit" appears in the name of an online casino, we should expect to find a fairly traditional casino site when we land on its homepage. The Bingo Stars sister sites like to play with expectations, so Fruit Kings doesn't deliver anything of the sort. Instead, the background graphic is the world-renowned Machu Picchu in Peru. Quite what the site has to do with casino games is unknown. It might be an attempt to tie the casino in with the Book of Dead slots game, which also features prominently on the homepage – but if so, Dazzletag has chosen entirely the wrong civilisation.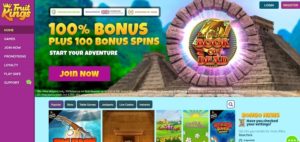 Can Bingo Stars Be Trusted?

★★★★★
Bingo Stars is a 3 Star trusted casino.
1. UKGC License

Bingo Stars is covered by UK Gambling Commission licence 39358, which is held by Dazzletag Entertainment Limited.

2. UKGC Fines

At the time of writing, Dazzletag has a clean record with the UKGC. There are no fines or sanctions on record.

3. Customer Service

Bingo Stars provides both live chat and email support, but telephone support isn't available.

4. Trustpilot Score

After over 75 reviews, Bingo Stars has a decent average rating of 3.2 out of 5.0.

5. Company Location

Dazzletag Entertainment is a Malta-based company. It's considered trustworthy because it holds a UKGC licence.

6. Visible T&C's

Terms and conditions are clearly stated alongside promotions on the Bingo Stars homepage.

7. Social Media Presence

Bingo Stars isn't on Twitter. It has a Facebook account, but posts sporadically at best.

8. Number of Sister Sites

There are four Bingo Stars sister sites on the Dazzletag Entertainment network.

9. Games portfolio

Bingo Stars isn't specific about how many games it offers, only stating that it has "hundreds," but the games portfolio looks extensive.

10. Gamstop links

While there is a GamStop logo and link at the bottom of the Bingo Stars homepage, it's so small that it could easily be missed.

Overall SCORE >

★★★★

★ – 4/5 Stars
Bingo Stars Review 2023
On its homepage, Bingo Stars claims to have been operating for more than ten years. That isn't entirely true. There was once a LeoVegas Gaming Plc iGaming site called Bingo Stars, but it closed down years ago. Then, in 2023, Dazzletag Entertainment revived Bingo Stars as a replacement for its recently-closed Bingo Cams brand. This new version of Bingo Stars uses similar branding to the old version of Bingo Stars, but it's a new site, and it belongs to a different iGaming network. We're willing to put that minor deception aside, so let's assess Bingo Stars on its merits.
Bingo Stars Welcome Promotions
Bingo Stars is, as the name strongly suggests, a bingo site. However, it also has more than one thousand slots. That makes it a decent all-around iGaming site, and its welcome promotion is designed to give new players a chance to sample a variety of the site's offerings. In return for a first deposit of £10, players receive a £30 bingo bonus plus twenty free spins to use up on Eyecon's iconic Fluffy Favourites slots game.
If new players are willing to part with £20 instead of £10, they can double their bingo bonus to £60 – but that's the promotion's maximum limit. Free spins have to be played at a penny per spin. Wagering requirements on bingo bonuses are set at x4, whereas they're set at x40 on slots bonuses. In both cases, that's very slightly higher than the UK casino average.
Ongoing Promotions
The only promotion listed at Bingo Stars at the time we visited the site to write this review was the welcome promotion. Pragmatic Play's "Drops and Wins" promotions and events are also listed, but we don't count those as casino-specific promotions because they're run by Pragmatic Play rather than the casino we're reviewing and aren't specific to the site. The way the "Latest Promotions" page at Bingo Stars is worded implies that periodic promotions may occasionally be added, so it's probably worth checking the page each time you log in if bonuses motivate you.
Bingo Stars Pros and Cons
Pros:
With over a thousand slots and plenty of bingo games, Bingo Stars isn't an iGaming site that leaves you wanting for options. There's plenty of variety here.
Bingo Stars comes with a "team" of bingo hosts, all of whom have profiles on the site and promise to be extra-friendly. Bingo Stars goes further with "the personal touch" than most bingo sites do.
Cons:
While it might have plenty of games to play with, Bingo Stars is surprisingly lacking when it comes to promotions. There isn't a huge amount to keep bonus-motivated players around after the welcome promotion has been used up.
The guidelines for withdrawals state that, on average, players will wait five days for receipt of funds. That's far too long by modern standards, and it's hard to see how the delay could be justified.
Top Games at Bingo Stars
Here's the most baffling thing about Bingo Stars: You don't get to find out what bingo rooms it has unless you register an account with the site. It shows off plenty of slots on its homepage, but if you select the "Bingo" option, you'll be prompted to log in. That's a bizarre way to approach presentation at a site that's supposed to be all about bingo and feels like a misstep. It's clear that slots are the priority at Bingo Stars, and these are the top slots at the casino at the moment:-
10,000 Wonders 10K Ways: This Reel Play slots game is every bit as dynamic as its name makes it sound, but not as volatile as you might expect. Avalanche wins and respins are the main bonuses in this game, which draws major inspiration from Disney's classic Aladdin animation. It's a clone of Hypernova 10K Ways, but that doesn't make the multipliers on the reels any less potent. RTP is 96.16%.
11 Coins of Fire: It might not sound like it from the name, but this All41 Studios slots game comes with a Viking theme. It owes more than a little to 9 Masks of Fire in terms of the way it functions, but there are far worse slots to copy than that modern classic. Scatter prizes in 11 Coins of Fire could be worth up to x10,000 your stake, and up to one hundred additional wild symbols might appear during free spins. 11 Coins of Fire is highly volatile and comes with a disappointingly low RTP of 94.24%..
15 Tridents: You've probably spotted a numerical theme to these top slots. That's because Bingo Stars lists its slots games in alphabetical order, with no attempt made to group them by popularity. As we said earlier, the way Bingo Stars shows off its games portfolio is a little odd. 15 Tridents is a February 2022 release from PearFiction and is played on a complicated and interlinked pair of 5*4 reels, offering more than two thousand ways to win. It'll be way too complex for some players, but scatter symbols count across both reel sets when they land, and wilds provide multipliers of up to x5 to all wins they become part of. 15 Tridents offers 96.12% RTP, with high volatility.
Withdrawal Processing and Support
If you've read the "Pros and Cons of Bingo Stars" section above, you'll already know that we have reservations about the way Bingo Stars handles withdrawal requests. The logos in the footer of the casino website lay out the accepted methods; Visa, Mastercard, PayPal, Trustly, or Paysafe cards. There's no support for other e-wallets or instant banking services. No matter which option you choose, you're looking at a wait of up to five working days for withdrawal requests to be processed. That's horribly uncompetitive by modern standards and means that Bingo Stars can't be considered a top bingo site, no matter what else it has going for it.
Customer Support and Licensing
To get in touch with the Bingo Stars support team, open the live chat window or use the contact form provided. Live chat should be available between 9am and midnight every day. Enquiries made via the contact form should be responded to within twenty-four hours.
Bingo Stars and all of the Bingo Stars sister sites are covered by Dazzletag Entertainment Limited's UK Gambling Commission licence, which is number 39358. The operator has thus far maintained a clean record with the regulator, with no fines or other regulatory issues on record.
Bingo Stars – The Verdict
Bingo Stars had big shoes to fill when it was announced as the replacement for Bingo Cams, as that old site was extremely popular with its loyal players. It's a shame that Dazzletag was no longer able to support it after upgrading its software architecture. We're not convinced that Bingo Stars is an adequate replacement. It has a well-known name thanks to its previous identity as a LeoVegas Gaming PLC site, but there are a few basic issues here. The long wait for withdrawals is borderline unacceptable, and the lack of promotions means that the casino lacks punch. On top of that, how is a bingo site expected to attract bingo players if it doesn't show off any bingo games on its homepage? Answers on a postcard, please.
What are players saying about Bingo Stars?
Here are our condensed / readers digest summaries of recent player reviews of Bingo Stars.
19-Jun-2023 by Lyn:
I only registered with Bingo Stars a couple of days ago, but I really enjoy it. There's a good selection of slots here, and the site is easy to find your way around. Live chat is helpful. I highly recommend it. – source: TrustPilot
05-Jun-2023 by Kathryn:
I think Bingo Stars is pretty fair. I didn't get the welcome bonus I was expecting, but they replied politely to my emails and then added the promotion for me manually. I've not had any issues with withdrawals, and I find the chat hosts are very welcoming. – source: TrustPilot
17-May-2023 by J D Breese:
The wait between one bingo game ending and another one starting can be annoying at times. Otherwise, it's a fun website. – source: TrustPilot
23-Apr-2023 by Mike:
Don't use this scam site. I randomly got disconnected from a game immediately after winning. When I tried to get something done about this they asked me for document after document. The information they wanted was far too personal. When I complained, they closed my account. This isn't a trustworthy operation. – source: TrustPilot
02-Apr-2023 by MDW:
Bingo Stars has suspended my account because I wouldn't send them the documents they wanted. They've already had my passport, utility bills and bank statements. I think they want personal information so they can use it for other reasons. This is a bad company.  – source: TrustPilot