Black Magic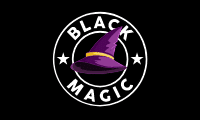 Black Magic sister sites include Mr Slots Club, Slots Dreamer, Blood Moon, Bruce Pokies, Winner Casino and more.
Black Magic (blackmagiccasino.co) is operated by Bruce Affiliates of Curacao.
Sites like Black Magic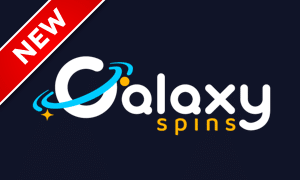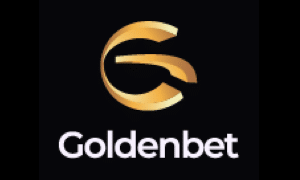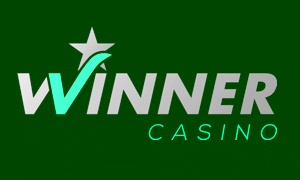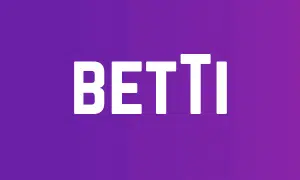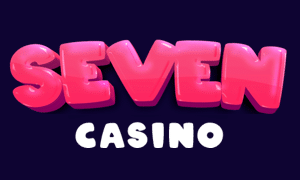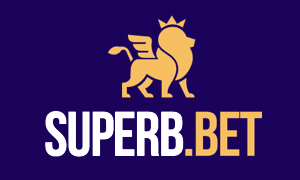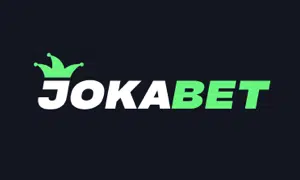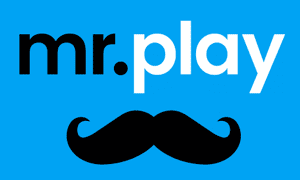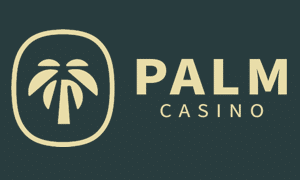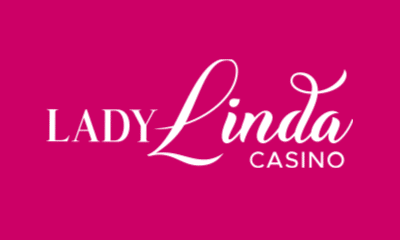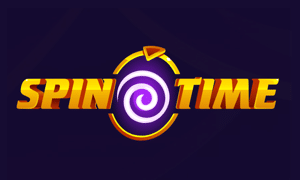 Black Magic Casino Sister Sites 2023
BLACK MAGIC IS NOT COVERED BY A UK GAMBLING COMMISSION LICENCE.
Black Magic Casino is operated by a casino network company that's based in Curacao and doesn't appear to be covered by any recognised iGaming licence. Because of those factors, we're unable to recommend that players visit or spend money at the site. As the company that owns Black Magic Casino publishes no information about itself, it's also nearly impossible to verify how many Black Magic Casino sister sites there are out there. We've identified one that we know to be a true Black Magic Casino sister site, but we've included a further four UKGC-licensed casinos you may wish to consider instead.
Slots Dreamer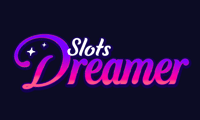 Slots Dreamer is the only other casino that we can say with one hundred per cent certainty belongs to the Black Magic Casino sister sites family. That means it has the same drawbacks as Black Magic Casino itself. It's Curacao-based, it's unlicensed, and it's considered untrustworthy because of both of those factors. It's a shame we have to say that because there are a few indicators that Slots Dreamer might be fun to visit if it held a license through a recognised regulatory authority. The promotions sound generous and plentiful, and while the games portfolio might not contain all the smash hits you're used to seeing at top UK online casinos, there are some great hidden gems in there. On top of that, Slots Dreamer also offers a live casino, sports betting, and even the facility to watch racing events live via streaming. Still, we're about to say very similar things about Black Magic Casino when we get to our full review of the site – so while Slots Dreamer might be good-looking, it's not unique.
32Red Casino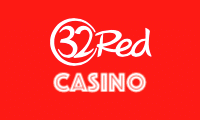 In talking about Slots Dreamer, we've already established a few things about Black Magic Casino. We now know that it's an online casino that does more than just online slots. When you play at Black Magic Casino, you have access to a sportsbook and a live casino to go with your slots. That means all of our UK-licensed alternative Black Magic Casino sister sites have to do the same – and that's where 32Red comes in. It's a famous brand, and it's well-known as an all-rounder. Most players would have a hard time saying what 32Red does best. There are plenty of players who love 32Red Sport, but 32Red Poker is also popular and so, of course, is 32Red Casino. You'll have seen this casino advertised in print and on television in the UK by Keith Lemon, so you'll probably already be aware that this is a casino with more than 1500 games to offer. 32Red is almost twenty years old now (and will reach the milestone marker in 2003), but it feels as fresh, new and exciting as it did when it was brand new. It's a worthy consideration as a replacement sister site for any casino, let alone an offshore one like Black Magic Casino.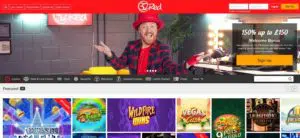 Bet365 Casino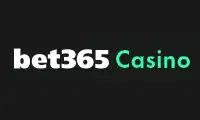 Bet365 is such a big deal in the UK sports betting scene that it's tempting to believe that the firm has been around forever, much like Ladbrokes, Coral, William Hill and all the other veterans of the UK scene. That isn't the case, though. Despite its high profile and sense of familiarity around the brand, Bet365 didn't exist prior to the year 2000 and didn't go live with the first version of its website until 2001. The company's decision to expand beyond its sports betting origins and start offering traditional and live casino gaming is even more recent than that. Just as it did when it started offering sports betting online, though, Bet365 Casino has jumped in with both feet. The bespoke casino section of the larger Bet365 side has its own bespoke theme, logo and graphics, and a few exclusive online slots to go with them. 9 Immortals is probably the best of the exclusive slots at the casino, but the branded Bet365 Megaways game is popular with players, too. Bet365 isn't as obvious a choice for inclusion on our list of Black Magic Casino sister sites as 32Red Casino is, but it offers just as much entertainment and, of course, the benefit of a UKGC licence.
Ladbrokes Casino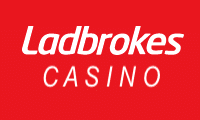 Ladbrokes is the oldest betting company in the world. That's an incredible boast to be able to make for any casino network company, so we think it's the first thing that ought to be said about the company, which was formed in 1902. However, the immensely advanced age of Ladbrokes isn't the reason we decided to include the Ladbrokes Casino site in our list of Black Magic Casino sister sites. As impressive as the past of Ladbrokes is, its future might be even brighter. Today, Ladbrokes is the kingpin of the Enttain casino network, which owns LC International Limited. That's technically the parent company of Ladbrokes, even though the company was created from within Ladbrokes itself. The size of the Entain network means that Ladbrokes Casino exists on a monolithically massive network of big-name casino sites, but few (if any) of them can compete with what Ladbrokes has to offer. From bingo and poker to slots, sports betting, live game shows and Slingo, Ladbrokes covers every aspect of the modern iGaming experience. We'd have very few reservations about listing it as a fine alternative for just about any casino you could mention, so it's a natural pick here.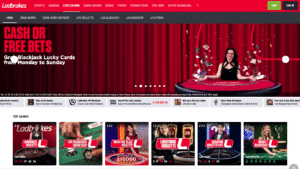 Paddy Power Games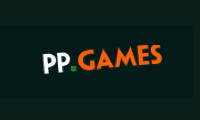 It took more than one attempt for Paddy Power to persuade people to take it seriously when it decided to go beyond sports betting. Its first attempt to do so was through Paddy Power Casino, which was followed in short order by Paddy Power Vegas. Neither of those two incarnations of the casino side of Paddy Power broke through the noise, and if the story had ended there, we wouldn't be listing a Paddy Power product for those looking for Black Magic Casino sister sites. However, the story didn't end there. Paddy Power eventually came up with the concept of Paddy Power Games and piled it high with bonuses and promotions, including a free daily spin of "Paddy's Wonder Wheel" every day for all players. The wheel guarantees that players will win something, so every time you log in to Paddy Power Games, you're guaranteed to get something new to play with. The site also offers a no deposit welcome promotion and a decent number of free spins in return for a £10 deposit when you first join, so with all things considered, it's no wonder that the casino has managed to catch on in ways that its predecessors could only have imagined.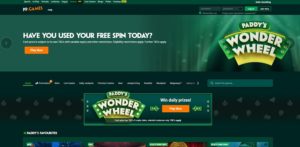 Can Black Magic Casino Be Trusted?

★★★★★
Black Magic Casino is a 1 Star trusted casino.
1. UKGC License

Black Magic Casino does not hold a UK Gambling Commission licence.

2. UKGC Fines

N/A – Black Magic Casino cannot be fined by the UKGC because it's outside the UK's jurisdiction.

3. Customer Service

Black Magic Casino operates limited-hours live chat and email support, but no telephone support.

4. Trustpilot Score

N/A – Black Magic Casino has been reviewed fewer than ten times on Trustpilot, so cannot be assessed this way.

5. Company Location

One Kingdom Partners is a Curacao-based company. This is not a trusted location for iGaming companies.

6. Visible T&C's

The casino doesn't include key terms next to its promotions.

7. Social Media Presence

Black Magic Casino is not on social media.

8. Number of Sister Sites

It's impossible to know how many Black Magic Casino sister sites there are because the casino network company that owns it tries to remain anonymous.

9. Games portfolio

The casino's portfolio includes hundreds of slots, sports betting, a live casino, live-streamed horse racing and more.

10. Gamstop links

Black Magic Casino does not support or promote GamStop.

Overall SCORE >

★

★★★★ – 1/5 Stars
Black Magic Casino Review
Black Magic Casino belongs to a secretive casino network company that doesn't even publish its name anywhere on the casino site. As far as we can tell, the casino doesn't hold any iGaming licenses at all – let alone one from the UKGC that would allow it to operate in the UK. Nevertheless, the casino loads when accessed from a UK IP address and doesn't attempt to block UK-based players from opening accounts. That means UK players can play at Black Magic Casino if they wish, even though it's definitely best advice not to do so. If you intend to overlook all the red flags and play at Black Magic Casino, read this review first.
Black Magic Casino Welcome Offers
The biggest of the welcome promotions at Black Magic Casino, which appears to be presented by Rocksteady from the Teenage Mutant Ninja Turtles based on the promotional graphic that accompanies it, is a matched deposit capped at £1000. The minimum qualifying deposit for the bonus is £25. Bonus funds can only be played through on slots by selected providers, and there's an associated wagering requirement of x45. If you're not interested in slots or casino games and you'd rather use the Black Magic Casino sportsbook, you can claim a matched deposit of up to £100 when you make your first deposit. Again, the minimum qualifying deposit is £25. The bet must be placed and completed within seven days of the promotion being claimed.
Ongoing Promotions
Black Magic Casino likes players to pay using cryptocurrency wherever possible. That's still out of the question for UK-licensed casinos, but it's becoming increasingly popular abroad and is especially prevalent in the lawless iGaming environment of Curacao. Players who play with crypto can claim an amazing matched deposit of £500 at Black Magic Casino every day. £500 is the maximum deposit, with £50 as a minimum. Bonus funds created in this manner are tied to an x40 wagering requirement, and the funds have to be spent within ten days, or they're forfeit. The cryptocurrency promotion can't be used in conjunction with any other promotions the casino offers.
There are other promotions at Black Magic Casino, but they appear to disagree with each other. As an example, one promotion promises daily cashback of up to 5% on losses capped at £2000, but a separate promotion promises 30% cashback up to the same cap. Cashback funds come with an x20 wagering requirement, but it's not clear which of the promotions is valid (or perhaps both of them are). Players who log in at weekends can claim a matched deposit of 75% up to a maximum of £500.
Black Magic Casino Pros and Cons
Pros:
There are so many promotions at Black Magic casino that it almost seems like players will never have to play with their own money. Free spins, matched deposits and cashback on losses are all doled out regularly. 
Black Magic Casino has a full proposition of casino entertainment, offering not just online slots but also live casino and live dealer games, sports betting, and live-streamed racing events. 
Cons:
The casino doesn't hold a license. If you have a complaint about anything that's happened to you at Black Magic Casino, there's nobody to turn to unless you can resolve your complaint with the casino directly. 
Customer service at the casino isn't good. Live chat never seems to be available, and we've seen reports of long waits for responses to emails. In some cases, players claim to never receive responses at all. 
Featured Slots and Casino Games
We've already said that Black Magic Casino offers more than one type of casino game. If you scroll about halfway down the casino's homepage, you'll find the games portfolio divided into "slot games," "live casino," "virtual games," "table games," "lucky games" (whatever that means) and "sports." Slots are listed first and get the bulk of the space on the Black Magic Casino homepage, though, and these are the hottest slots on the site at the moment. 
Twin Spin: The fact that Twin Spin is so popular at Black Magic Casino is a sign that the casino struggles to persuade the world's best providers to send their best games to the site. That's a by-product of the casino having no recognised licence. Twin Spin is one of the lesser-known titles in NetEnt's back catalogue and was released in 2013. The veteran slot, which has a vintage feel, is known for its "twin reels" feature, in which any reel could clone itself at any time to make wins easier to find. RTP is 94.04%, and volatility is above average. 
Hotline: We're still a long way short of NetEnt's best work, but the 80s-styled, driving-themed Hotline slot is a step up from Twin Spin. This is a 2018 release with a generous RTP of 97.04% and average volatility. Hotline is all about wild symbols, with wilds that land and expand during the base game and then turn sticky during free spins. The "hotline" bonus feature is difficult to explain, but it's easy to pick up once the slot shows you how it works and can make material differences to the way the game is played. 
Arcade Reel Chaos: NetEnt's importance to Black Magic Casino is underlined by the fact that all three of its top three slots are NetEnt products. Arcade Reel Chaos has been around since 2019 and offers 96.81% with below-average volatility. The slot has a slightly cartoonish magic and occult theme and comes with a choice of four different free spins features along with four separate random reel modifiers that could trigger on any spin. The somewhat-unnecessary superhero backstories that pop up regularly have a habit of derailing the game, though. 
Deposits and Withdrawals
Black Magic Casino doesn't tell us as much about the way it processes deposits and withdrawals as it should do. There's no banking page at the site, and the full terms and conditions of the casino don't yield much in the way of further information. Going off the logos at the bottom of the screen, Black Magic Casino accepts Mastercard Debit, Visa Debit and American Express cards, along with Litecoin, Bitcoin and Ethereum. The casino doesn't support any e-wallets or instant bank transfer services. We know from the terms and conditions that there's a two-day processing period for withdrawal requests before the casino even attempts to release any funds, so we suspect payments are slower than players would like them to be.
Customer Support and Licensing
Although Black Magic Casino claims to have live chat support, we couldn't find any way to access the service during the writing of this review. The review was written early in the evening of a typical Wednesday, so support should have been available. If the casino can't guarantee live chat availability at such a time, we hate to think how poor availability might be at busier times. Email is also there as a support option, but player reviews (you'll find some below) suggest that emails don't always get answered. The casino is totally unlicensed, which is a major red flag and the biggest of the reasons why we think playing at Black Magic Casino is a risk.
Black Magic Casino – The Verdict
Consider these three factors before you spend a penny at Black Magic Casino; customer support is bad, withdrawals are slow, and the casino doesn't have a UKGC licence. That's a bad combination. If you're not happy with the speed of your withdrawal, you'll struggle to find anyone to talk to about it, and you have no external regulator to place a complaint with. That's why we have to advise against playing at the casino no matter how much fun the promotions appear to be.
What are players saying about Black Magic Casino?
Here are our condensed/reader's digest summaries of recent player reviews of Black Magic Casino. The reviews are all genuine, but we've edited the comments for the sake of brevity.
06-Jul-2022 by "Just Eat Stinks:"
It's a scam site, and they won't delete your details when you ask them to. Avoid these people at all costs. – source: TrustPilot
18-Apr-2022 by Paul:


Please stay away from Black Magic Casino, it's a scam site

. source: TrustPilot
06-Mar-2022 by Brett:
Black Magic Casino is absolute trash. They take money from you but won't pay you out when it's their turn. I've sent them more documents than I have to any other casino site and now they're asking me for a bank document that doesn't even exist. They don't care about customers. – source: TrustPilot
17-Dec-2021 by Wolfgang:
Be very aware of this casino. They'll abuse your data and share your documents with third parties. – source: TrustPilot
28-Oct-2021 by Dean:
They haven't paid me the £1508 they owe me, and they don't reply to emails. How do we get this site closed? It's a complete scam. – source: TrustPilot