BML Group Casinos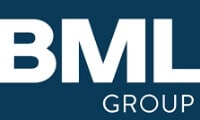 BML Group Limited is a casino network company with six active sites. The BML Group casinos are Betsafe, Betsson, Euro Casino, Casino Euro, Live Roulette and Nordic Bet.
BML Group Limited is based at the Betsson Experience Centre, Ta'Xbiex Seafront, XBX 1027, Malta. 
THE BML GROUP CASINOS ARE NOT AVAILABLE TO PLAYERS IN THE UK. TRY ONE OF THE ALTERNATIVE CASINOS LISTED BELOW. 
Alternatives to BML Group Casinos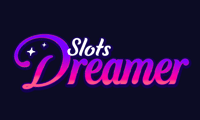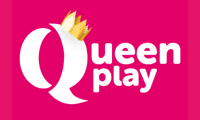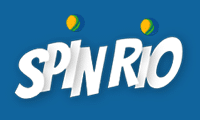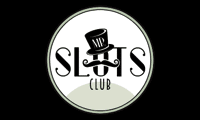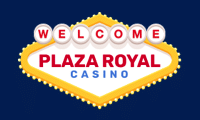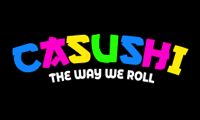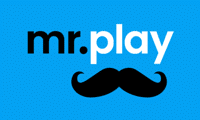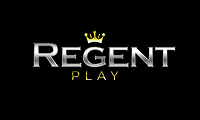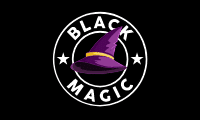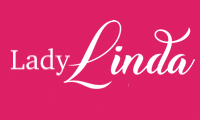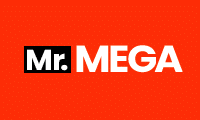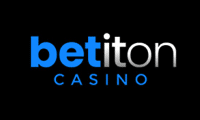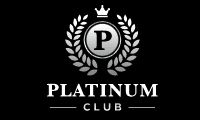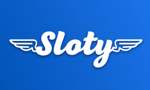 BML Group Casinos 2022
None of the BML Group casinos are covered by a licence from the UK Gambling Commission. The company surrendered its UK licence in October 2020. As such, none of the sites accept players from the UK and we wouldn't recommend that our readers attempt to play at these casinos.
Betsafe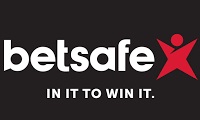 It feels a little sad looking at the Betsafe website now. This is a brand that once sponsored Manchester City, but the casino is now greyed-out if viewed from a UK IP address. That's frustrating because you can still see how comprehensive an online casino this is. From its sportsbook with in-play betting to horse racing, live poker, virtual sports, and a neatly-divided set of online slots categories to the left, the site is well-designed and easy to find your way around. It's no surprise that it was once so popular here. There's no mistaking the fact that Betsafe was once a sports betting specialist site – it goes out of its way to say as much on its homepage – but there are also sections for virtual sports, poker, casino and live casino games. You could bet money on almost anything at Betsafe – and there will be a lot of former Betsafe players in the UK reading these words right now – but those days are gone, and there doesn't appear to be any prospect of them coming back.
Betsson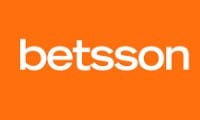 This is the casino that started it all for the BML Group. It's an exercise in clean, sharp design. You're offered just four categories on the homepage, all picked out in the casino's signature bright orange colour scheme. Those options are casino, live casino, sportsbook, and jackpots. Betsson refers to itself as a "multi-product" online casino brand and offers a no-frills experience. There aren't many decorations or distractions on the Betsson casino site. Once it's loaded, you're straight down to business. Virtual sports have been added to the site recently, but you have to go looking for them at the top of the page. This is another sports-betting focused website that was once a huge deal in the UK and also another well-known brand that once appeared on the front of English Premier League football shirts. It's not that Betsson isn't still a big deal – it absolutely is, and there are many who refer to BML Group Limited as "Betsson Group" – it's just that the UK is no longer invited to join the party. This well-known Swedish betting brand does huge business all over Europe and is even available further afield, but it's no longer accepting British bets. It's a sad loss, but the BML Group surrendered its UKGC licence voluntarily and must – presumably at least – have had its reasons for doing so.
Casino Euro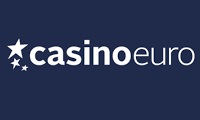 We're not sure why BML Group Limited thought it necessary to have two separate casinos with virtually identical names. We haven't accidentally repeated ourselves by listing Euro Casino and Casino Euro in this list of BML Group casinos – they're two different casino sites. Euro Casino is the one that's definitely still a going concern. Casino Euro we're less sure about. Like all of the other BML Group casinos, it generates a notice in the middle of the site's homepage if you try to access the site from a UK IP address. The notice informs you that BML Group withdrew from the UK in October 2020. Unlike the other BML Group Casinos, Casino Euro still has the UK Gambling Commission's logo attached to the footer of its website and doesn't allow us to browse the site. For those reasons, we suspect that Casino Euro might have been closed down when the BML Group surrendered its licence, but we can't confirm that because the site still exists. The BML Group has closed casino sites down in the past, but it's always taken the sites down as part of doing so. The fact that Casino Euro is still online suggests to us that it's accessible to somebody somewhere, and with a little clicking around, we can open the registration form, so we think it's still accepting players. Even so, us not being able to tell means that the site is in so poor a state that it has to be considered the runt of the BML Group litter.
Live Roulette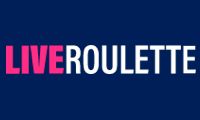 You don't have to be a genius to work out what the focus of the Live Roulette online casino site is. The BML Group landed a big fish when they acquired this URL because it's one that every other casino company in the world would love to have. Everything you'll find on the homepage of this site is roulette-related – just as it should be – and all the welcome offers are geared toward roulette players, too. There are still slots here if you want to play them, though, and a few promotions that might make them more fun to play. Range and variety, however, are not strong suits at Live Roulette. There are only twenty roulette tables in total, which is low compared even to sites that don't claim to specialise in roulette. Blackjack is the second most featured casino game at Live Roulette other than roulette, but there are only eighteen blackjack games to choose from. In fact, there are only 79 table games at the site in total. There are big-name online slots sites out there that include more than 80 table and live dealer games as a side-attraction to their online slots, and yet here's Live Roulette offering fewer games in what ought to be its specialist categories. Quality should always trump quantity, but it's hard to escape the feeling that Live Roulette is just a little bit lightweight compared to the other BML Group casinos. Again, not having access to Live Roulette isn't a big loss to UK players.
Nordic Bet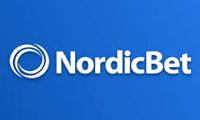 You get no prizes for guessing which European target market Nordic Bet was made for. This site is a big hit with players across Scandinavia, to whom it represents a well-rounded and highly competitive online casino. The BML Group has piled Nordic Bet high with slots and casino games for players of all kinds, from poker to live sports through virtual sports and a standard casino section. There's also "The Nordic Bet Million," which is an opportunity for players at this casino to win up to one million pounds (or the equivalent in their domestic currency) at any time. The game, like everything else at Nordic Bet, is out of bounds as far as payers in the UK are concerned. The entire Nordic Bet website has been condensed into an app for download to mobile phones and tablets and is well-reviewed by those who've taken the time to give their thoughts on it. Nordic Bet isn't the most exciting-looking casino site we've ever seen, but at least part of that is down to the fact there's so much content to fit in on the homepage that BML Group didn't have much space left for flashy banners or graphics.
Euro Casino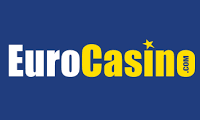 The European flavour of Euro Casino is reflected in the fact that you have to pick your preferred language before the homepage loads. This casino assumes nothing about you, no matter where you are in the world! Beyond that attractive splash page full of happy, smiling faces, though, it's quite a vanilla-looking site. We're not sure whether that's down to the European-blue and white colour scheme or the minimalist design of the homepage, but it doesn't have the wow factor Betsson or the enticing number of options and categories that are on show at Betsafe. Functionally, though, it's fine, and it does everything you'd expect it to do. Euro Casino claims to be Europe's favourite online casino site but doesn't present any statistics to back that claim up. We know of at least a dozen casinos that make the same claim, so we'll let them fight it out among themselves. If this truly is Europe's favourite casino, perhaps our European friends were attracted to the site by the "double your money" matched deposit welcome offer or the one hundred free spins that come with it. This is a solid but far-from-spectacular online casino site with an average-looking number of online slots and a few daily jackpots to spice things up a little, but the fact that it isn't available in the UK isn't a huge loss. The BML Group's sports betting sites are very much missed by UK players, but the online slots sites are not so much.
About BML Group
We've seen many casino network companies spawn into life since the age of online casinos came along, but the BML Group isn't one of them. They were here long before that. You can trace them back to the pre-digital days of the 1960s when the company was called Cherry and built slot machines and gaming cabinets in Sweden. Their founder members, Rolf Lundstrom and Bill Lindwall, have connections to several other big names in the casino world. In fact, for Lindwall, slots and casinos are a family business.
Lindwall's son Pontus opened his own casino company in 1996. That company would go on to become NetEnt – one of the biggest online slots providers on the planet. He also took a position on the board with Cherry, meaning he had feet in both the online and offline casino worlds. By 2003, things were going so well that the companies had enough money in hand to buy a controlling stake in Betsson. It was that move that eventually led to the creation of the BML Group. The name stands for "Betsson Malta Limited," which gives you an idea of how closely BML and Betsson and BML are linked. Technically, the BML Group doesn't own Betsson – it's the other way round.
By 2005, the BML group was an umbrella company running three businesses – Cherry, Betsson, and NetEnt. At first, Betsson grows faster than NetEnt and expands its operations across Scandinavia. It opened its first offices in Malta that year and hired an additional thirty staff. Malta is packed full of casino companies now, but in 2005 Betsson was the biggest online gaming company there. Spotting the opportunity to create a franchise model, Betsson starts offering business-to-business services under the BML Group name. BML Group companies now offer sports betting as well as standard casino betting and advertise themselves as having more than fifty years of experience in the industry, which is technically true. There are fifteen casinos under management with the BMP Group, although only four of them have ever been available to players in the UK. Today, there are none.
If we accept that BML Group and Betsson AB are one and the same entity – which we've made a good case for above – then we can say that the company currently has 19 regional gaming licenses and over 1.25m active customers per quarter. Those customers generate approximately £150m in revenue each quarter. The Stockholm-based company has roughly 1800 employees and is listed on Nasdaq in its home city. All of this information is available on the official Betsson AB website, along with a few more eye-raising statistics. To cut a long story short, this is a very large, very successful casino network company. Usually, when a casino network company leaves the UK market, we say it's the company's loss. In the case of Betsson AB or the BML Group, the loss might have been the UK's.
Backing Out Of The UK
Although Betsson still exists, the best-known BML brand to players in the UK is likely to be Betsafe, which was once one of the country's most popular sports betting sites. In fact, such was the extent of its name recognition that the majority of casual gamers probably still think that Betsafe is available in the country. Unfortunately, it isn't. As of October 21st 2020, the BML Group Limited has withdrawn all of its services from Great Britain. You'll still find the official notice listed on the company's websites if you try to log into them from the UK.
The group eventually went back on that decision and decided to keep Rizk Casino running in the UK market, but then passed Rizk Casino on to a partner company and never restored access to the rest of them. The explanation they offered at the time is that they'd decided to consolidate their UK offering into just one casino site, but nobody's one hundred per cent sure what prompted the withdrawal in the first place. Given that they no longer operate that "just one casino site" directly, it seems that the BML Group has no future in the United Kingdom. Still, we've seen stranger things happen in the world of online casinos than an international company that went away and then came back again.
What are players saying about BML Group Limited casinos?
Here are our condensed / readers digest summaries of recent player reviews of BML Group Limited casinos. These reviews are no longer updated as the BML Group has withdrawn from the UK.
23-Nov-2021: Betsafe Casino by Tyson:
The variety of games attracts me. This casino is simple to use, and I've had a few little wins. It has nearly all of my favourite games. Chatting is friendly. There aren't many perks here, and the ones that are available aren't very excellent. – source: AskGamblers
12-Oct-2021: NordicBet Casino by Anne:
It's amazing to me that they have a lot of outstanding games on their website. Not to mention that I enjoy their game providers. NordicBet is a good option, but not the greatest. I thought it was a terrific pick until I saw they had a restricted number of bonuses on their website. – source: AskGamblers
14-Sep-2021: CasinoEuro by Blake:
I joined up for a little no deposit bonus of 10 spins. I can't remember because it was years ago. I waited a long time after registering to make a deposit here. After hunting for a decent welcome bonus, I came upon this casino, where I could receive a 100% match bonus with 25 free spins for a minimum deposit of $10. – source: AskGamblers
20-Aug-2021: Betsson Casino by Lee:
Not a terrible casino, although the live chat might be really laggy at times. Otherwise, the casino is not horrible in itself. I received my cash out after a longer period, but the casino is still fine. – source: AskGamblers
04-Sep-2020: Loyal Casino by David:
They did offer the games I was searching for, as well as ones that aren't commonly available, but I'm interested in. Technically, the games were fine and simple to use. – source: AskGamblers
01-Jun-2020: LiveRoulette Casino by Sam:
Delays to guarantee consumers are unable to withdraw their funds, as well as a clumsy verification procedure carried out by agents who have no idea what they are doing. They will be fined by the Gambling Commission very soon; there is no way around this one. – source: AskGamblers
02-Aug-2019: EuroCasino by Olivia:
Excellent casino. Good welcome bonuses with low wagering requirements. The design is attractive, and the live chat service is quite helpful. There were no major concerns with withdrawals or game selection. When I politely request it, they nearly always give me free spins. – source: AskGamblers
05-Feb-2019: StarCasino by Finn:
The bonuses look to be excellent, and the design appears to be attractive. A total rip-off of a website. The bonus did not materialise, and funds were changed into dollars before being returned to the original currency when you requested your winnings. – source: AskGamblers
16-Nov-2017: Super Casino by Prince:
The new online layout for gameplay is great. I am glad to have been a part of evaluating the design of their online roulette while it was in the testing stage, and they have responded effectively to any criticism. When it comes to giving out goodies. – source: AskGamblers
29-Oct-2016: StarCasino by Aaron:
It was providing a 10EUR no-deposit bonus with a 100% deposit bonus, so I thought, well, I could surely accept a 10EUR no-deposit bonus now, and make a 10EUR deposit to earn that 100% bonus, then play with whichever games I wanted. Nothing to discourage me from signing up. Registration went successfully, and my email address was confirmed as well. – source: AskGamblers
Full list of BML Group Casinos 2022
The following casino sites are alive on the BML Group casino network, but remain unavailable to UK-based players.
Betsafe (betsafe.com)
Betsson (betsson.com)
Casino Euro (casinoeuro.com)
Live Roulette (liveroulette.com)
Euro Casino (eurocasino.com)
Nordic Bet (nordicbet.com)