Bonne Terre Ltd Casinos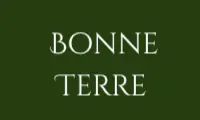 Bonne Terre Ltd is a casino network company. The Bonne Terre Ltd casino network includes Sky Bet, Sky Poker, Sky Vegas, Sky Bingo and Sky Casino. 
Bonne Terre Ltd is based at Sky Betting & Gaming, 4 Wellington Place, Leeds, LS1 4AP.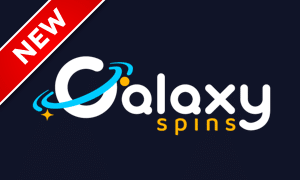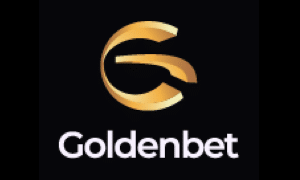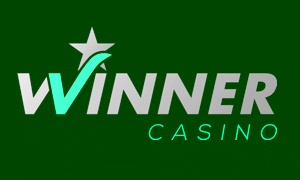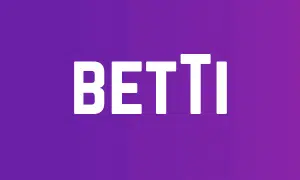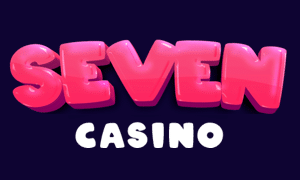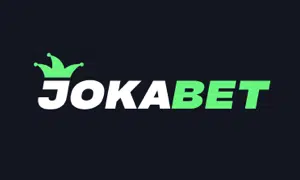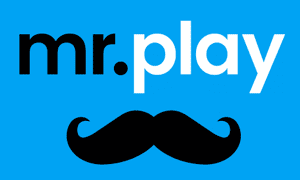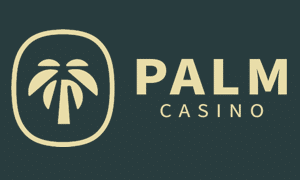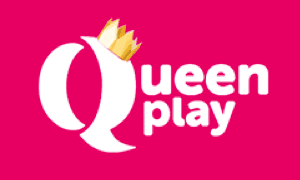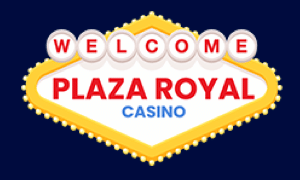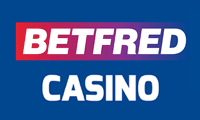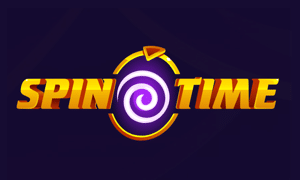 All Bonne Terre Ltd Casinos 2023
Sky Casino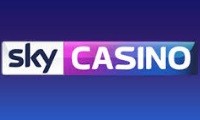 It would be tempting – and perhaps even logical, to think that Sky Casino is the flagship casino brand of Bonne Terre Ltd. In reality, it's a relative latecomer to the party. Sky Casino was launched in 2014 – long after Sky Vegas and Sky Bet – and at first glance, it's hard to see what this casino does that Sky Vegas doesn't. There are definite similarities between the two sites if you look past the branding, and there's some overlap with the range of slots and casino games on offer in both places. Sky Casino doesn't have the glitz and glamour approach of Sky Vegas, though, and comes across as a casino site that's designed more for serious gamers.
Rather than picking a single focus, Sky Casino tries to attract players with range and variety. When you land on its understated homepage, you'll be offered instant access to live game shows, blackjack tables, roulette wheels and online slots with no favouritism shown between the four options. There isn't much to look at in terms of eye-catching graphics or offers, which is quite a surprise for a casino of this size and this budget, but that doesn't mean there aren't any rewards at Sky Casino. Anyone who regularly plays at this casino site can enter the Sky Players Club, where loyalty rewards and VIP perks are dished out to the biggest spenders and the most loyal gamers. Sky Casino is the most reserved of the Bonne Terre Ltd casino sites, but that doesn't mean it should be overlooked if you intend to check them all out.
Sky Bingo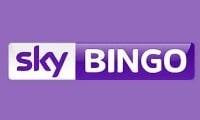 Sky Bingo has been available online for well over a decade and, by anybody's definition, would have to be considered among the biggest bingo sites in the UK. It might not be quite as big as Mecca Bingo, but having the backing of the familiar Sky name means the site will never struggle to attract customers. It was once a "strictly bingo" site, offering nothing but standard bingo games, but it's grown and changed over the years to become a much bigger and more eclectic casino site. All the bingo rooms are still here, starting with traditional 90-ball bingo and working down to faster and snappier varieties of the game, but these days they're joined by a limited range of online slots in the Sky Bingo Arcade. Quite why Bonne Terre Ltd thinks it needs another online slots site when it already has Sky Casino and Sky Vegas is unknown, but presumably, they feel it's easier to offer additional slots here than it is to persuade Sky Bingo players to move to another site on the network when they want to play slots.
Ticket prices at Sky Bingo start at 2p and then increase proportionately to the top prize in whichever of the themed rooms you want to play in, but you don't actually have to spend money to win money here. Sky Bingo offers a free bingo room to all members every Friday evening, and anyone who's in the room at the time competes to win a share of a £10,000 prize pool. Rooms and chat hosts are available all day, every day, all throughout the year.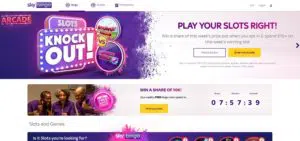 Sky Poker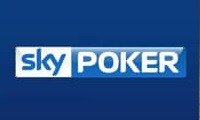 The majority of poker sites in the UK ask players to download software before they can sit at any of the virtual tables, which some players see as a barrier. Sky Poker doesn't do that, and so it comes across as a more welcoming poker site to new starters. Those new starters should find their way to the Sky Poker Academy, where poker rookies can learn the game and play against players of their own ability level before they venture out into the rest of the site to play against the big-hitters. You can even play for free if you wish, so Sky Poker is a good place to come and practice or sharpen up your poker skills before you start putting your money on the line.
Sky Poker is as much about chat as it is about poker. The forum is very active, and the chat rooms attached to each poker table are always busy, making Sky Poker feel a little like a bingo site at times. That sociable aspect has helped to make this one of the biggest poker sites in the UK and a real asset to Bonne Terre Ltd. Texas Hold'em is the most popular variety of poker played at the site, but less well-known variants like Omaha are also available if that's your preference. Those who win the biggest at Sky Poker can claim real-life rewards, including all-expenses-paid holidays to places like Las Vegas to take part in the Sky Poker Tour. The entire site is also available as an app, but that also goes for all the other Sky casino sites.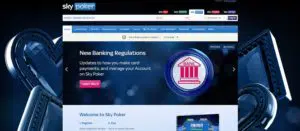 Sky Bet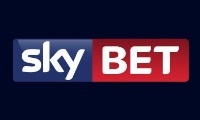 Sky Bet is the flagship brand of Bonne Terre Ltd. It was the first gaming site that Sky Betting & Gaming ever launched, going live in 2002. You could say that the history of Sky Bet goes back even further than that. BSkyB purchased the site from the Sports Internet Group in 2000, at which time the site was already online under the name of Surrey Sports. However, it wasn't until 2006 that Sky Bet became a major force in the marketplace. That was the year that BSkyB bought the 365 Media Group and amalgamated the Total Bet and UK Betting sites into Sky Bet. This site has been a huge deal to players in the UK ever since then.
The name "Sky Bet" is inextricably linked with sports in the UK – especially football. The brand is the primary sponsor of every professional football division in England save for the Premier League, and all live coverage of games on the Sky television network includes multiple promotions for Sky Bet. Horse racing is the site's second priority, after which virtual horse racing is given higher billing than any other conventional sport – even rugby and cricket. You don't have to be into sports to place bets at Sky Bet, though – this site is happy to take your bets on entertainment shows, political matters, movie awards ceremonies and just about anything else you might be interested in betting on. If you can't find the bet you want to place, you can even send Sky Bet a message and ask them to make a custom bet for you. They can't guarantee that they'll accept every suggestion that's put to them, but they'll give your request serious consideration and, if they like it, open the bet up to other people.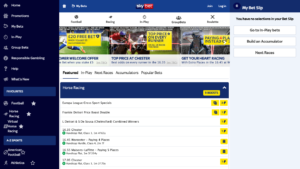 Sky Vegas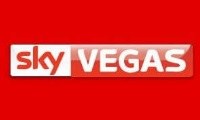 While Sky Bet is the most popular casino site in the Bonne Terre Ltd range, Sky Vegas runs it a close second. It's the most heavily promoted of the Sky casino sites, with a never-ending series of television commercials and prominent adverts in newspapers and magazines. At one point in the past, it even had its own dedicated channel on Sky television, but it was bumped off the channel in favour of Sky Bet in April 2011. The site itself has existed since 2003, although back then, it only offered three casino games. The online casino world has changed beyond all recognition since 2003, and Sky Vegas now offers a relatively substantial range of games drawn from a clutch of market-leading providers.
The first thing any casino site needs to do is grab a player's attention. Sky Vegas does that by offering fifty free spins to all new customers regardless of whether they've made their first deposit yet or not. To make the offer even sweeter, it doesn't attach any wagering requirements to anything that might be won with those spins. If a player lands a big winner during those fifty spins, the money is theirs with no barriers in the way and no questions asked. The point of the exercise is to make Sky Vegas look like an especially generous casino site, and it backs this idea up by pointing out that more than fifty thousand people win money at Sky Vegas every week. It's a far more condensed casino than Sky Casino, with fewer than four hundred online slots and just ten live dealer games, but a smaller library can be easier for players to find their way around and so if you just want to get spinning or playing as quickly as possible, Sky Vegas could be a sound bet.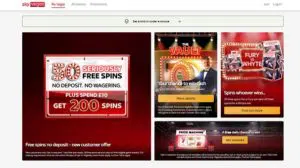 About Bonne Terre Ltd
Bonne Terre Ltd History
The history and makeup of the Sky Betting and Gaming Group is a little difficult to follow. All of the Sky-branded casino and betting sites belong to the Sky Betting & Gaming Group. The Sky Betting & Gaming group, in turn, belongs to Bonne Terre Ltd. Bonne Terre Ltd is owned in its entirety by a much larger gambling organisation called Flutter Entertainment, which owns some of the largest and most popular casino sites in the UK. You'll find the base of its operations in Leeds, but the company also has offices in London and Sheffield as well as further afield in Guernsey, Germany, and Italy. Much of this information is available on the company's Wikipedia page. The fact that the company even has a Wikipedia page is an indicator of its size and importance, as the majority of casino network companies aren't considered significant enough to merit one.
As we mentioned when we were talking about the Sky Bet brand, the history of the company can be traced back to mid-2000 when BSkyB decided to acquire a small online betting company called the Sports Internet Group, which gave Sky control of all the Surrey Sports brands. Opta Index and Planet Football were included in the deal. The old Surrey Sports website became Sky Bet, and Sky Bet was the only casino on the network until 2003, when it was joined by Sky Vegas. The last five years have been especially big for the group of companies, seeing them double in size in terms of profitability and scale. Bonne Terre Ltd now employs more than 1,400 people. Between the five brands it owns, Sky claims to entertain more than two-and-a-half million people every month. From the year 2000 until now, the story of Bonne Terre Ltd is one of almost relentless success, with the only failure on its record being the launch and then closure of Sky Lotto after the brand failed to catch on in the way the company hoped it might.
Bonne Terre Ltd and Flutter Entertainment
When we said that the parent company of Bonne Terre Ltd is a big deal in the casino and gaming world, we meant it. The list of companies attached to Flutter Entertainment includes Paddy Power, PokerStars, Betfair, FOX Bet, Tombola, and TVG. That technically means that Paddy Power and Tombola are Bonne Terre Ltd sister sites, although the brands maintain a degree of independence and would likely never think of themselves in such terms. Owning all of these high-profile brands means that Flutter Entertainment operates in over twenty gaming markets around the world. This is a truly global company with an enormous amount of influence and, of course, an enormous amount of money. According to the most recent figures available, Flutter Entertainment attracted more than £6bn in revenue during 2021 from a monthly average of 7.6m customers.
From an organisational perspective, Flutter Entertainment is split into six divisions. There's the UK and Ireland division, which hosts Betfair, Tombola, Paddy Power and the Bonne Terre Ltd brands, an American division which hosts PokerStars, Fox Bet, Fanduel and TVG, an Australian division which hosts Sportsbet, and a generalised "international" division which deals with all the other brands including Betfair. It's odd that Betfair is out on a limb in that manner, given that Flutter Entertainment itself was created when Paddy Power and Betfair merged in 2015. The terms of that deal were 52-48 in Paddy Power's favour, though, and it might be that the Betfair brand has become a lower priority since Flutter acquired the Canadian gambling company The Stars Group at enormous expense (£5bn) in 2019. That deal made Flutter Entertainment the single largest betting and online gambling company in the world. Tombola was added to the group's ranks in January 2022, and even now, in mid-2022, the company is in the process of acquiring the Italian gaming company Sisal for a reported £1.62bn. The momentum of the business appears to be unstoppable, and very few companies in the casino industry can consider themselves safe from the threat of a hostile takeover.
As enormous as the online side of the Flutter Entertainment business is, the company also has significant physical assets. It owns and operates more than six hundred betting shops across the British Isles, along with several physical horse racing betting exchanges in the United States of America. It even runs a horse racing television channel in the USA and is expanding rapidly within the American states that allow internet-based sports betting. The Bonne Terre Ltd group of Sky Betting and Gaming companies is unquestionably a big deal, but it represents just a tiny slice of the whole Flutter Entertainment pie.
Somewhat egotistically, Flutter Entertainment has a section on its website labelled "why we win." Most other companies would refer to this as a mission statement or perhaps a statement of values, but it's difficult to argue that the statement is factual. Flutter Entertainment does tend to win when it comes to business matters, and it wins big and often. The first value that the company points to is the fact that it supports safer gambling, although some players might question that statement, and we'll get on to the reasons why when we take a look at Bonne Terre Ltd's regulatory status in a moment. The second attribute is speed. As Flutter correctly notes, things move at a lightning pace in the world of online casinos. Flutter Entertainment places agility at the heart of everything that it does, allowing it to take advantage of opportunities whenever they present themselves. In their own words, the company is a leader but still thinks like a challenger.
The third factor in why Flutter Entertainment "wins" is its scale. Even at its monumental size, the group still has growth goals for the years ahead and intends to get even larger. Products and technology play a big role in this, as the company claims to have been at the forefront of almost every innovation that's happened in the gaming and iGaming world for the past three decades. Lastly, the company is a big believer in the value of customer data. It uses that data to develop relationships with its customers and understand them better so it might better meet their needs. It's obvious from the way this part of the website is written that Flutter Entertainment has an enormously high opinion of itself, but when you look at the facts, it has every reason to.
Bonne Terre Ltd Regulatory Issues
The most important licence that Bonne Terre Ltd holds is the one that allows it to operate in the United Kingdom, and that licence is held with the UK Gambling Commission under account number 38718. Holding a licence with the UKGC means being held to certain standards, and Bonne Terre Ltd had done a good job of maintaining those standards until March 2022. Unfortunately, that's no longer the case.
After conducting an investigation that lasted for several months, the UKGC fined Bonne Terre Ltd £1.17m for breaching licence conditions relating to the Social Responsibility Code of Practice and a further condition of the Gambling Act 2005. The decision came after the UKGC found that in November 2021, Sky Vegas sent promotional emails to more than 40,000 players who had self-excluded from gambling and a further quarter of a million people who had asked not to receive any email marketing. The fine might have been larger had the company not instantly taken remedial action and offered the Gambling Commission its full co-operation.
What are players saying about Bonne Terre casinos?
These reviews were written by players who've played at Bonne Terre Ltd Sky Betting & Gaming casinos recently and wanted to share their experiences with others. We've edited some of their reviews for brevity and clarity.
21-Apr-2022 Sky Casino review by Paul:
This disgraceful casino should be closed down. The house has close to a 100% win rate in blackjack. It's so obviously rigged, there's no way of getting a win here. – source: TrustPilot
15-Apr-2022 Sky Casino review by Rob:
An absolutely dog rough casino. Customer support is terrible and so are the promotions. This is just a scam site that uses Sky's name.  – source: TrustPilot
09-Apr-2022 Sky Bingo review by Annette:
I joined Sky Bingo today and deposited £10. I won nothing with that but they gave me a £40 bingo bonus so I played through that as well. I won less than £2. The same people seem to win the big prizes in every room. – source: TrustPilot
29-Mar-2022 Sky Bingo review by Bev:
This site is run by scammers. They're vile. The slots are a con and the bingo rooms are full of the same winners every day. I wish someone would do something about this and shut them down. – source: TrustPilot
10-Apr-2022 Sky Poker review by Nathan:
If you tell me this isn't the worst poker site in the world I'll tell you that you're wrong. The hands the house gets are so statistically unlikely to come up so often that the games have to be rigged. They've scammed me enough times now, I'm not playing anymore. – source: TrustPilot
28-Mar-2022 Sky Poker review by Josh:
I've been told by a former Sky employee that some of the players here are also Sky employees. You can see this in the tournament history, the same names appear again and again in the top five in every tournament. That should only be possible for professionals, not in online poker. – source: TrustPilot
20-Apr-2022 Sky Bet review by Mark:
They shut me down for no reason whatsoever. I've had an account with them for over ten years and it's now suspended without warning. I've tried to contact them about it but I'm being ignored. – source: TrustPilot
18-Apr-2022 Sky Bet review by Barry:
I've been betting here for four years but today is the day I decided that enough is enough. I had an eight-game football accumulator bet with seven games winning and I wanted to cash out before the last game but they wouldn't let me. That's theft, and I'm done. – source: TrustPilot
21-Apr-2022 Sky Vegas review by Amy:
This is the worst online slots site I've ever played on. It's just one dead spin after another, I'm down by nearly £4000 since October. – source: TrustPilot
20-Apr-2022 Sky Vegas review by Aaron:
This is such a massive scam site. I've just played through £30 on Eye of Horus at 20p per spin and got nothing out of it, the reels spin round like crazy. Other companies are bad too, but not this bad. – source: TrustPilot
Full list of Bonne Terre Ltd Casinos
Active Bonne Terre Ltd Casinos
The following casinos are currently active on the Bonne Terre Ltd network.
Sky Bingo (skybingo.com)

Sky Casino (skycasino.com)

Sky Bet (skybet.com)

Sky Poker (skypoker.com)

Sky Vegas (skyvegas.com)
Inactive Bonne Terre Ltd Casinos
The only former Bonne Terre Ltd casino, by which we mean a casino that was once active on this network but has since closed, is Sky Lotto (skylotto.com).