Boss Development Limited Casinos
Boss Development Limited is a casino network company with three active sites. The Boss Development casinos are Bootlegger Casino, Boss Casino and Betnero Casino.
Boss Development Limited is based at Soho Offices, Savoy Gardens, J Block, Rue D'Argens, Gzira, GZR 1362, Malta.
THE BOSS DEVELOPMENT CASINOS DO NOT ALLOW UK PLAYERS TO REGISTER. TRY ONE OF THE ALTERNATIVE CASINOS LISTED BELOW. 

Boss Development Casinos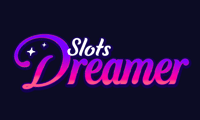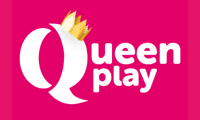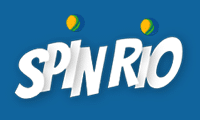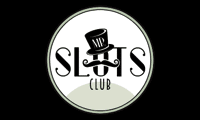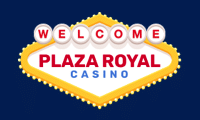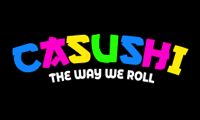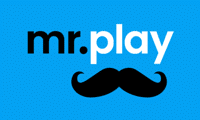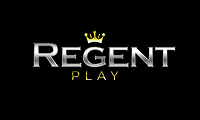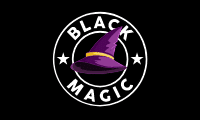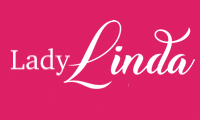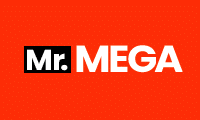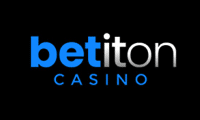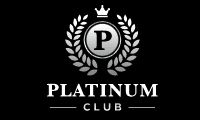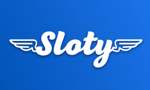 All Boss Development Casinos 2022
The Boss Development Limited casinos are covered by a licence from the Malta Gaming Authority, which is considered to be a reputable regulator. However, they are not covered by a licence from the UK Gambling Commission. Players from the UK can access these sites but will find that they're unable to register to play at them because there's no support for UK addresses. Even if you're able to find a way around this restriction, we cannot recommend playing at any of these sites due to the lack of UKGC protection. We present these Boss Development casinos for information purposes only.
Boss Casino
There's only one place to start if we're talking about casinos owned by this company, and that's with Boss Casino. It's a great-looking site with a smooth, professional-looking design that stays clear of gimmicky mascots or cartoonish presentations. You're given the impression that this is a casino site for people who are serious about the hobby. However, if that were the case, we'd expect the site to come with substantial rewards for long-term players and VIPs. Instead, it has none. There's plenty of steak at Boss Casino when it comes to graphics, the range of slots and casino games available, and even some of the daily promotions, but the lack of benefits for loyal players means that the steak comes without sizzle. However, players from the UK who attempt to play at Boss Casino will find that they don't get any sizzle or steak because there's currently no way to do so. That can only change if Boss Casino's parent company acquires a UK Gambling Commission licence – and that doesn't currently appear to be on the agenda for Boss Development Limited.
Bootlegger Casino
Bootlegger, much like Boss Casino, is a very attractive casino and slots site. Its logo, complete with three beer bottles, makes it look a little like a website for a trendy new real ale company. The site has also been designed with minimalism in mind, which is very much bang on trend for modern web design. You'll find only three links to play with when you arrive at the homepage; games, bonuses, and help. A few more clickable links and logos that stretch across the middle of the page make it a little easier to find specialities like live dealer games, table games, instant win scratch games, and the uber-popular Pragmatic Play "Drops and Wins" games. As well as sharing in its sister site's good looks, it unfortunately also shares in its comparative lack of bonuses. In fact, there are no promotions at Bootlegger Casino other than the welcome offer as of the time of writing. The casino might make a big impression on you at first with the big welcome offer and the attractive design, but there's nothing to persuade you to hang around after the novelty wears off and the welcome bonus is used up. Perhaps the idea is that people ease themselves in at Bootlegger Casino before moving on to Boss Casino, which is the undisputed star of the family.
Betnero Casino
If it weren't for the fact that the Boss Development Limited name was stamped on the bottom of the Betnero Casino site, you'd refuse to believe that they were made by the same people. The Boss Development Limited template that was established by Bootlegger Casino and Boss Casino is turned on its head at Betnero Casino. The site is ugly – garishly so – but it comes with far more substantial bonus offerings than its sister sites. Betnero Casino has a seven-stage VIP Club that offers increasing rates of cashback, progressively higher numbers of free spins, and customisable bonuses along with faster withdrawals for players who stick with the casino. There are also two welcome bonuses and five daily or weekly bonuses that are open to everyone regardless of how long they've been with the site. If Betnero Casino had the good looks of Bootlegger or Boss Casino, it would have to be considered the best of the three by a significant distance. As it is, it languishes in third place. In fact, there are so many broken elements of the homepage that we have to question whether BetNero is still actively maintained or is viewed as a going concern by its owners. Boss Development Limited's MGA licence still covers BetNero, but Boss Development itself might have given up on it.
About Boss Development Limited
Boss Development Limited is a casino company that operates bold, forward-thinking slots and casino sites. It is, therefore, quite a surprise to find out that they're publicity-shy. Their flagship casino site is bursting with charisma and personality, but its parent company has almost no detectable presence on the internet whatsoever. It has no website, no social media accounts, and no other platforms that we could find. However, it is possible to trace the company back to its roots. It was founded in Malta in October 2017. The company's licence to operate casinos comes from the Malta Gaming Authority under reference MGA/B2C/470/2018, although the license wasn't issued until almost a full year after the company opened.
Two Big Brands, One Small
To most people reading this, Boss Development Limited is best known for the casino website that it lent its name to; Boss Casino. If you're a slots aficionado, you might also recognise the name "Bootlegger Casino," which is the company's second brand. Far fewer people are aware that there's also a third Boss Development Limited casino brand. It's called Betnero and is primarily aimed at players in Italy. That's one of the less lucrative European iGaming markets, and that fact might explain why Betnero is in such a poor state compared to Bootlegger and Boss Casino. Betnero might have been the most recent addition to the Boss Development family, but the parent company might already have given up on its weakest offspring.
Boss Gaming Solutions
Boss Development Limited doesn't have a website, but Boss Gaming Solutions does. This is the name given to the company's casino marketing affiliate scheme, and it's one of the best of its kind that we've seen. From the sleek, black, high-class design to the level of information available, the Boss Gaming Solutions website gives us a peek at who Boss Development Limited are and how they operate.
Through checking out the news section of the site – which hasn't been updated in over two years – we can tell that Boss Development Limited is far easier to find in person than it is online. The company attended the IGB Live event in Amsterdam in 2019, following on from a visit to the Lisbon Affiliate Conference in October 2018. They were also at the Amsterdam Affiliate Conference that year and the Sigma Gaming Malta exhibition. We should remember that all of these events happened within the first two years of Boss Development Limited's operations, so the decision to attend so many industry shows in such a short space of time might have been part of an attempt to get the company's name "out there" among industry professionals.
We're left with the feeling that attending those events would have been the best way to get familiar with Boss Development Limited. Even on the Boss Gaming Solutions website, they don't list a phone number or an address, preferring to deal with their affiliate customers via email or via Skype. Perhaps the most interesting thing about the affiliate site is that they only list Bootlegger and Boss Casino as their brands; Betnero doesn't get a look in. If it weren't for the fact that Boss Development is so clearly listed as the owner of the under-the-radar third brand on its website, it would be impossible to know who owns it.
Perhaps the most surprising information on the Boss Gaming Solutions website is that it offers a white-label platform to prospective partners. The company waxes lyrical in great detail about the strength of its platform and the unique opportunities it can offer to anybody who wants to get involved in the iGaming business. Despite the impressive marketing pitch, we're unaware of anyone ever taking the company up on this offer. If white-label partners of Boss Development Limited existed, we'd expect to see them covered by the company's MGA licence, which isn't the case. It's atypical for smaller casino network companies to offer white-label services of any description, and in the case of Boss Gaming Solutions it might be a case of the company attempting to run before it can walk. 
What are players saying about Boss Development Limited casinos?
Here are our condensed / readers digest summaries of recent player reviews of Boss Development Limited casinos. Please note that these reviews are no longer updated as the Boss Development Limited casinos do not accept players from the UK.
27-Dec-2020: Boss Casino by Conan:
This casino does not provide me my funds as I deposited on this casino but my account on this casino did not show any amount. I tried contacting the customer service but no response. – source: AskGamblers
03-Sep-2020: Boss Casino by Porka:
Some improvements are needed for this online casino because the website of this casino looks outdated and it is also needs to games from more providers. – source: AskGamblers
12-May-2020: Boss Casino by Fina:
Seamless gaming experience for the players is waiting on this casino as I have received a good number of bonuses on this casino, the live chat of this casino is also available 24/7. – source: AskGamblers
06-Apr-2020: Boss Casino by Jori:
I have been gaming on this website for 2 months and never had any issues, this casino allows the players to change language but the Finnish language is not translated very well. – source: AskGamblers
29-Mar-2020: Boss Casino by Tom:
This casino offers good design, games, and bonuses, I started on this casino by claiming a welcome bonus for its free spins. The performance of this website is nice and I enjoy playing on it. – source: AskGamblers
30-Sep-2020: Bootlegger Casino by Tony:
Bootlegger Casino needs more providers as it currently offers games from very limited game providers, it also needs to include more payment methods including crypto. – source: AskGamblers
19-May-2020: Bootlegger Casino by Henry:
A lot more graphics are needed to provide a good gaming session for the players, the welcome bonus also need to modified as it allows a max bet of only 2 Euro. – source: AskGamblers
12-May-2020: Bootlegger Casino by Betty:
Verification process can take some time for players as I faced a lot of delay but my account was verified after a few days. – source: AskGamblers
06-Apr-2020: Bootlegger Casino by Saku:
The popular games from Wazdan attracted me on this website and the services that the casino offers provide the players with flawless gaming session. – source: AskGamblers
29-Mar-2020: Bootlegger Casino by Raff:
Th odds on this casino are fair as I lost all my money at one moment but in next moment won huge amount, the games are fun and the promotions are well-designed. – source: AskGamblers
Full list of Boss Development Casinos 2022
For the sake of clarity, here's a full list of every Boss Development Limited casino site that's currently active, with a final reminder that these casinos don't accept players from the UK.
Bootlegger Casino (bootleggercasino.com)
Boss Casino (bosscasino.com)
Betnero Casino (betnero.com)