Broadway Gaming Casinos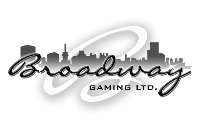 Broadway Gaming Limited operates eight online casinos. The Broadway Gaming sites are Casino Fantastico, Bingo Diamond, Butlers Bingo, Casino of Dreams, Dotty Bingo, Glossy Bingo, Lucky 247 and Rosy Bingo. 
Broadway Gaming Limited is based at 16-20 Hospitality House, Cumberland Street South, Dublin, Ireland, D027 097.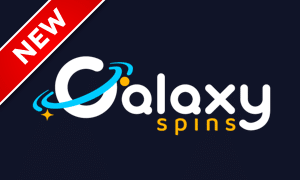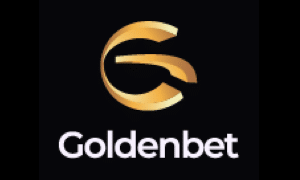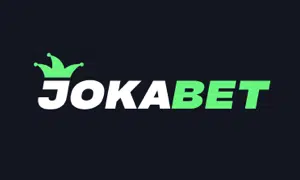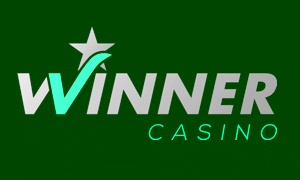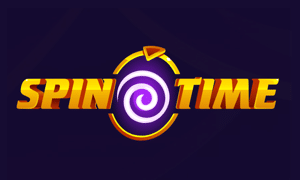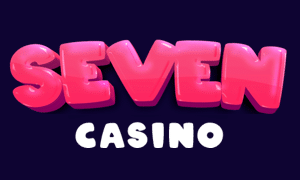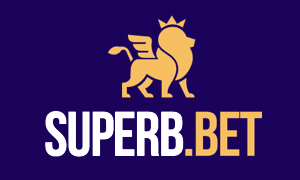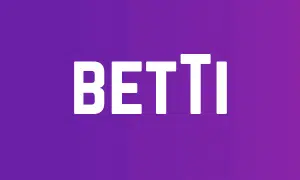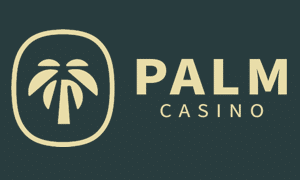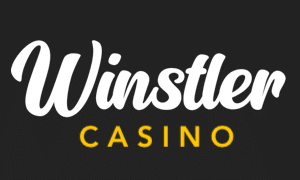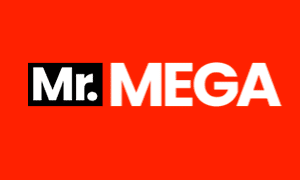 All Broadway Gaming Sites 2023
Rosy Bingo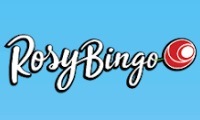 The first word that comes to mind when you're looking at the Rosy Bingo website is "plain," which isn't the first word that Broadway Gaming Limited would probably want us to think of when we're looking at any of their bingo and casino sites. The issue is that a lot of the Broadway Gaming casinos have been made with a similar template, and the template doesn't appear to allow a lot of flexibility. It's just a solid block of colour (blue in the case of Rosy Bingo) with a tiny logo, a "sign up" section, and a selection of reviews from Trustpilot. The inclusion of the reviews section is interesting because it showcases independent reviews on the Rosy Bingo homepage, but the reviews that are shown here are selective. We'll have more on that later. Scrolling a little further down the Rosy Bingo homepage confirms that this isn't just a bingo site at all. There's also a range of online slots at Rosy Bingo, albeit not a huge one. The page tells us that there are "over 300" casino games and slots at the site, which is significantly below the number you'd expect to see at a top site. The slots aren't the site's raison d'etre, though – it's a bingo site first and foremost, and the social aspect of the Rosy Bingo rooms is thought to be excellent. Chat is always lively, the chat hosts are friendly, and promotions are both plentiful and balanced. There are better-looking bingo sites out there – lots of them, in fact – but when it comes to substance, Rosy Bingo has enough content to please most bingo fans. However, there will soon be more bingo sites on Broadway thanks to the acquisition of the 888 Group's bingo business, so how Rosy Bingo competes against them remains to be seen.
Dotty Bingo
There's only one difference between the Dotty Bingo homepage and the Rosy Bingo website, and the difference is that the Dotty Bingo homepage is red and has a different logo. Aside from that, you'd be hard-pressed to tell them apart. This isn't just an issue for these two sister sites – it's an issue for most of the Broadway Gaming sites. The layout is identical, with the "sign up now" section in exactly the same place and the handpicked Trustpilot reviews appearing just below the initial splash of colour. While we haven't directly compared every single game in the Dotty Bingo library to every game in the Rosy Bingo library, the fact that the number of games is again given as "over 300" leads us to believe that we're dealing with the same portfolio of games, too. Even the promotional graphic for the bingo rooms is the same, with the "Broadway Room" chosen as an example and the same mocked-up content in the chat preview window. There's no reason to choose Dotty Bingo over Rosy Bingo or vice versa other than if your favourite colour happens to be blue or red. Near-identical loyalty schemes exist in both places, though, so if you've maxed out the VIP rewards at Rosy Bingo, we suppose it might be an idea to try to do the same at Dotty Bingo and get the best of both worlds. Both Rosy Bingo and Dotty Bingo are going to have something else to worry about when new Broadway bingo sites appear later this year when the 888 Bingo takeover deal goes through. The games at Dotty Bingo (and the rest of the Broadway Gaming sites range) are provided by Pragmatic Play, Eyecon, and Microgaming. That's only a narrow band of providers, but the upside is that they're three of the most respected names in the casino industry.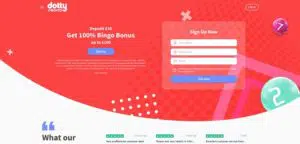 Glossy Bingo
Glossy Bingo is the third use of the exact same template for the Broadway Gaming casinos family, and it's a shame to see it. Many of the sites used to have individual styles, but at some point between 2021 and 2022, Broadway Gaming decided to go for a uniform look across its product range, and it's taken away the individuality of its bingo sites. The idea behind Glossy Bingo was once that the site was laid out to look like a glossy magazine (hence the name), but the only remaining clue that this was ever the case is its tabloid-style blocky logo. If you've read the two mini-reviews above, you can probably already guess what we're going to say about the rest of the Glossy Bingo site. The layout is the same, the graphics used on the site are the same, and the range of games and bingo rooms is the same. You'll even find that the promotional text in the "about us" section of Glossy Bingo is virtually identical to the text in the same section of Dotty Bingo and Rosy Bingo, meaning there's nothing unique to be found there either. One of the oddest things about the Broadway Gaming template is that it doesn't allow the bingo sites to show off their games. None of the site's games or bingo rooms are highlighted on the homepage – you have to go to the "bingo" and "slots" tabs at the top of the screen if you want to see the site's full range of wares. The template doesn't do much to make players feel excited about playing at Broadway Gaming sites, which surely defeats the point to some extent. We understand from the reviews that the content is good and players have a good time at Glossy Bingo, but the site could perform even better if it looked more appealing. Given that the Broadway Gaming bingo sites range is about to be significantly expanded, it might have an issue if those tweaks aren't made sooner rather than later.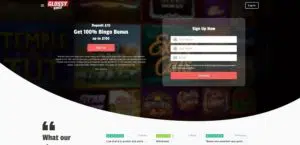 Butlers Bingo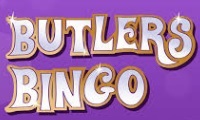 Butlers Bingo has been online since 2010. That makes it the oldest of the Broadway Gaming sites and, in theory, the casino network company's flagship brand. Whether the network sees it as a flagship brand is another thing, as sites like Glossy Bingo and Casino of Dreams might be more important to their owners these days. Given that all of those 888 bingo sites are about to become Broadway Gaming bingo sites, it may slip even further down the pecking order. Butlers Bingo used to have the look and feel of an old-school bingo hall turned into a website, but that look and feel have gone thanks to the introduction of the ubiquitous Broadway Gaming template. The current version of Butlers Bingo looks just like all the other Broadway sites now, save for a splash of purple colour as a reminder of the way things used to be. It's a shame more isn't done to clue players in to the fact that there are so many popular bingo rooms here. If you find your way to the site's dedicated bingo page, you'll see row upon row of bingo rooms listed in order of when the next game is due to begin. Jackpots within those rooms range from £10s and £20s to thousands of pounds, with tickets priced accordingly. No matter what your bingo budget is, you should be able to find a room at Butlers Bingo that suits it. Your experience in many of the themed rooms can be complemented by checking the latest offers in the site's promotions section, which is updated regularly and often features time-limited offers. For those reasons, it's worth a check every time you arrive at the site.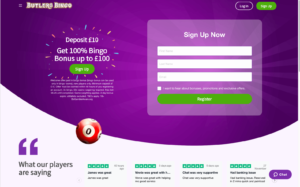 Bingo Diamond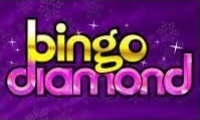 Bingo Diamond will provide you with the exact same experience that awaits you at Glossy Bingo, Dotty Bingo, or any of the other Broadway Gaming sites we've mentioned thus far in this list. At this point, we've run out of new things to say about the template. Nothing ever changes apart from the background colour, and there's no attempt to differentiate Bingo Diamond from any of its sister sites. We don't know what possessed Broadway Gaming Limited to take this approach with the bingo sites on its network, but we're not fans of the idea. It's true to say that players who enjoy one site on a casino network might also enjoy playing at its sister sites, but they still expect to see at least some differences when moving from one site to another. With Bingo Diamond – and the Broadway Gaming bingo sites in general – they get no differences whatsoever. We even lined up the bingo rooms here against the bingo rooms at Butlers Bingo and found that they have the same names, the same jackpot prizes, the same ticket prices and roughly the same degree of custom. The only reason we can think of for moving between these sites as a player is maxing out the bonuses and promotions on each site. Other than that, you might as well just pick one of the sites and stick with it. Bingo Diamond is likely to become so lost in the shuffle when there are more bingo sites on Broadway later in 2022 that it may not survive at all.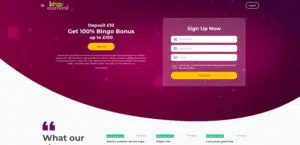 Casino Of Dreams
Every Broadway Gaming site we've looked at so far on this list has been a bingo site. Casino of Dreams has a different focus. It's the most popular of the Broadway Gaming casinos and focuses mainly on online slots. The homepage informs us that there are "hundreds" of games available at the site, which is a reminder that while you might find several of your favourite online slots at Casino of Dreams, Broadway Gaming Limited doesn't work with the whole of the market and can't be compared to a casino network that does. Even with that said, though, there's enough variety here to keep most players entertained. Slots dominate the homepage, but separate categories for table games and scratch cards are also provided. Rather than focusing on tried-and-trusted favourites, Casino of Dreams tries to keep things interesting by promoting new games above all other content. If you're interested in the latest creations from Microgaming, Eyecon, and Pragmatic Play, this would be a good casino to find them at. While the progressive jackpots at Casino of Dreams aren't much to write home about, the site does at least promise jackpots that have to be won every day. Somebody has to win those jackpots, so you have every bit as much of a chance at bagging one of them as any other player who arrives at Casino of Dreams today. Is this site literally the casino of your dreams? Probably not, but you won't find much to dislike about it, and the promotions might keep you entertained for a while.
Lucky 247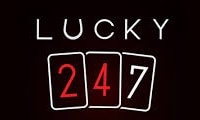 Lucky 247 is an altogether plainer-looking casino than Casino of Dreams, even though it features a broadly similar layout. The black background makes the site appear more minimal than its sister site, and the logo looks a little retro. Even with that retro throwback feel, though, the focus of Lucky 247 is very similar to that of Casino of Dreams. New games still get listed ahead of everything else, and the gaming portfolio is still divided into the same sub-categories. The "about us" section of Lucky 247 says that the casino is "fantastic by name, fantastic by nature," which suggests that somebody wasn't paying as much attention as they should have been when they copied and pasted the text across from Casino Fantastico. Lucky 247 still makes a point of showcasing its Trustpilot score underneath at the bottom of the homepage even though it has a lower Trustpilot score than any of the other Broadway Gaming sites. We suppose that's an honest approach, even if it isn't the best way of encouraging players to trust the casino. This casino operates a five-tier loyalty reward program with daily deals, free spins and "bonus Wednesday" rewards increasing at every level. All rewards are re-set every thirty days, though, so if you want to make it to the top of the tree at Lucky 247, you'll have to put quite a lot of time and money into playing at the site all month. "Fiery Tuesdays" and "Bonus Back Thursdays" are also regular features on the site, so we can say that this is a casino that tries to bring its players a little something extra to play for every day of the week.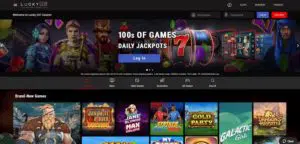 Casino Fantastico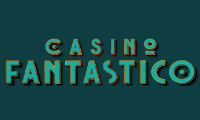 We've noted several times that all of the Broadway Gaming Limited bingo sites use the same template. So do all of the Broadway Gaming casinos. That's a good thing when it comes to players being able to know exactly where to go and what they do each time they move from one site to another, but it's a bad thing if you're looking for variety. If you're looking for a difference between Casino Fantastico and Casino of Dreams or Lucky 247, the most visible difference is that the background colour of the casino is green. Look a little closer, though, and you'll see another difference – one that might persuade you that you might be better off at Lucky 247 than you will be at Casino Fantastico. That's because Casino Fantastico doesn't operate a loyalty reward scheme. There are still daily deals and loyalty tokens, but the structured loyalty program that exists at Lucky 247 isn't repeated at Casino Fantastico. We're not sure why that is, as it obviously makes Casino Fantastico weaker than its sister site. We'd have to suggest that Lucky 247 is a better casino than Casino Fantastico for that sole reason, but that doesn't mean you won't still enjoy any time you spend at Casino Fantastico. The limited range of online slots you'll find here is of high quality, and the site is well-presented. We wouldn't call it "memorable," but you can still make money playing at casino sites that aren't memorable so long as your luck is in and your strategy is right. Casino Fantastico could do with a live dealer section to bring it in line with the more modern casino sites out there, but the same is true of all the casinos on this network.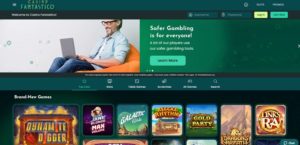 About Broadway Gaming Limited
The Latest Broadway Gaming Limited News
: As November 2023 unfolds, WDW Bingo continues to be the premier destination for discovering the best new bingo sites. This month, they've meticulously curated a list of over 30 fresh and exciting bingo platforms, ensuring players have access to the finest selections in the online bingo world. These sites have been chosen for their exceptional welcome bonuses, which notably include no wagering, £5 minimum deposits, and enticing no-deposit offers, providing a diverse range of options to suit various player preferences. One standout site in this collection is Bingo Diamond, part of the Broadway Gaming network. Despite its nearly decade-long presence, Bingo Diamond has recently undergone a significant upgrade, transitioning to a new bingo platform. This change has revitalised the site, by offering a fresh and enhanced gaming experience while maintaining its charmingly retro appeal. Players are welcomed with a generous offer: depositing £10 grants a £40 bingo bonus, plus 150 free spins on the hit online slot game, Agent Jane Blonde Returns.
Looking ahead to 2024, WDW Bingo anticipates a shift in the online bingo landscape. The expectation is that classic bingo sites will become less common, with new brands needing to innovate to stay competitive. The focus will likely be on integrating bingo into the broader online gaming ecosystem, requiring creative approaches to attract and retain players. This evolution reflects the changing preferences of players, who increasingly seek diverse and engaging gaming experiences. The online bingo industry is poised for exciting changes, promising a dynamic and varied gaming environment for bingo enthusiasts, so stay tuned and keep your eyes peeled for more exhilarating ways to play!
: The hot news in the Broadway Gaming world this week is that Yogo Net has reported that the final chapter in the acquisition saga between two major players in the bingo world has concluded. With the final instalment of £2 million, the deal that started with an initial £43.25 million payment has now cemented the place of Broadway Gaming as a major player in the UK iGaming industry. This strategic move transfers over 200 bingo-related websites to the acquirer, Broadway Gaming, making them the largest catalogue holder of casino and bingo sister sites in the UK, which is a significant milestone. However, this acquisition from 888 Bingo has not been without its detractors. Some industry experts suggest that the seller may have undersold due to a falling share price, with the acquisition price noted to be nearly ten percent below the business's trailing 12-month revenue. Despite this, the reduction in new account registrations reported by the UK's Gambling Commission and the increasingly strict market conditions may justify the sale.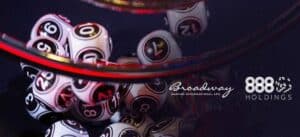 Looking ahead, the acquiring company has a significant opportunity to leverage its expanded portfolio to capture a larger market share in a sector where online bingo has seen substantial growth over the past decade. Given that the bingo market has loyal and returning customers, the implications for future growth are substantial, particularly as they now hold a dominant position in the UK market. The competition remains fierce, with rivals like Jumpman Gaming also expanding aggressively. Thus, strategic and nimble manoeuvring will be crucial for the acquiring company to maintain and grow its newly acquired market share.
: In the ever-evolving landscape of online bingo and casino platforms, change is the only constant. Notably, a recent announcement has shed light on pivotal updates surrounding the bonus policy of a prominent player in the industry, Broadway Gaming. This development is bound to pique the interest of countless members who engage with their diverse range of platforms. Foremost among these changes is the cessation of affiliate programmes. This significant shift is an indication of the evolving dynamics within the online gaming industry. Existing affiliates and potential new joiners must be acutely aware of this alteration in the landscape. Additionally, there's a notable caveat attached to bonuses: neglect to log into your account for a span of five days, and any active bonuses will vanish. Such a stipulation underscores the need for players to maintain consistent engagement with the platforms, ensuring they maximise the benefits of their bonuses.
On a lighter and more festive note, as October shadows lengthen and Halloween looms, there's a spooky bingo game on the horizon that promises to thrill participants. Set to play on October 31st, this spooky-themed bingo game boasts an alluring jackpot prize pot of £1k. Those keen on joining the eerie fun can procure tickets for 10p each. It's not just about the jackpot; it's about the electrifying atmosphere that such themed games usher in, making them a favourite among many. In summation, while policy shifts like the aforementioned signify evolving business strategies and user engagement models, they also serve as a reminder to stay informed.
: This week, one of the biggest bingo brands belonging to Broadway Gaming, Butlers Bingo, updated its FAQ pages after receiving a query from one of their members who was struggling to withdraw their winnings. After spending a substantial amount of time scouring Trustpilot pages which welcome user reviews from casino members, issues with withdrawing funds are by far one of the most popular complaints, along with the complaint that casinos and bingo platforms don't play or pay fair. When someone posting under the mononym Ciaran asked, 'Why Can't I Withdraw My Winnings?', Butlers Bingo didn't hesitate in providing a fairly generic response to the question.
Someone from the customer care team responded with the statement that players are free to start the withdrawal process at any time, but there are a few instances which mean you may struggle to receive your winnings. The most common reason for withdrawal processing issues is outstanding verification documentation. As with the majority of other reputable online casinos, Butlers Bingo asks members to produce photographic proof of address and identity, which usually involves snapping a picture of a utility bill and a form of ID, such as a driver's licence or passport. While the first reason for withdrawal issues is reasonable, the second isn't. If you haven't deposited any cash into your account within the last six months, you won't be able to withdraw the funds from your account balance, which seems pretty unfair, as there are plenty of reasons as to why a deposit hasn't been made in that timeframe!
: This week, the writers at Bingo Port published a list of Gala Bingo alternatives for any Gala Bingo members who are starting to feel the mundanity eke in. The powerhouse of a platform gets a lot of things right, and in terms of safety and security, the online iteration of the bingo brand which dates all the way back to 1929, is unparalleled. But with that said, there are still benefits of trying out a new platform, such as the ability to try out new bingo rooms, discover new bingo communities which may be more suited to you, and of course, cash in on the welcome package, which tends to be far more generous than promotions which are available to regular and loyal members.
It is hardly surprising to see that Heart Bingo was listed as the most recommended alternative to Gala Bingo; the promotions page contains a smorgasbord of fun and rewarding bonuses; you can start to explore that page after you have received a £30 bingo bonus and 100 free spins after depositing and playing with £10. The second recommendation of the list was one of the most popular Broadway Gaming sites, Butlers Bingo, which is offering a similar welcome package, the only difference is that the bingo bonus isn't supplemented with free games. Bingo Port confirmed that Butlers Bingo is always a site which resonates well with their players, and it has been a trusted site ever since it came online in late 2010. It may be an underdog compared to Gala Bingo, but it is far from without merit.
: Bucky Bingo is one of Broadway Gaming's top bingo brands, but a blog posted on September 23 on the platform Loquax Bingo insinuated that it may not be for much longer. The blog started by explaining while some bingo platforms enjoy a boring lifespan, others enjoy a more colourful and complex timeline with changes in ownership and who powers the sites. Bucky Bingo seems to be in the latter camp, especially after it was announced that the site had been sold by Betfred to an unknown entity. According to Loquax Bingo, as of October 2023, the bingo brand will be under new ownership, but no one who is willing to make information public seems to know what the future has in store for the brand.
After speculating on the uncertain future of the brand, a brief history of the site was unravelled, starting with how the brand moved online and had a slight change of name after the bingo hall group, Buckingham Bingo, closed their last bingo hall in 2010. Bucky Bingo rose from the remnants of Buckingham Bingo in 2011, with a little help from Betfred and the Virtue Fusion platform. In 2020, the Virtue Fusion platform was replaced by Dragonfish, and there was yet another switch-up when Broadway Gaming entered the scene. Loquax Bingo believes that the arrival of Broadway Gaming was the final nail in the coffin for Bucky Bingo, after jackpots became almost non-existent, the free bingo rooms became obsolete, and the promotions, aside from the welcome offers also seemed to dry up.
: This week, one of Broadway Gaming's online platforms which always provides a buzzing atmosphere, Bumble Bingo, gave its prospective and current members the lowdown on their bonus offerings. If you are no stranger to the platforms in Broadway Gaming's collective, you will know that the iGaming operator always plays it a little cloak and dagger when it comes to their bonuses and promotions; they probably won't pick up any Which Bingo industry awards for their transparency any time soon. However, this new update from Bumble Bingo may be an indicator that the tides are turning, and the operator is starting to become a little more forthcoming with information about its membership perks.
Readers were advised and promised that the site regularly provides deposit and promo codes, which come in handy for players who want to supplement their deposited funds with something extra on top. Unlike other platforms, you don't have to jump through all the loyalty hoops to trigger the bonuses! So, it is always worth heading over to the promotions page to check if you can add a little bit of bang to your deposited funds. To scout out active codes, simply head over to the Offers and Inbox tab after you have created a new account or logged into an existing account. You can also opt-in to receive promotional updates via email. If you find that the notifications about free spins and bonus matches are clogging up your inbox too much, you always have the option of opting back out of the updates.
: This week, Which Bingo introduced its readership to Heat Bingo, a brand-new online bingo platform that is still finding its feet in the digital domain and trying to amass a staunch bingo community. Heat Bingo is operated by Grand Battery Holdings, which is a subsidiary of Broadway Gaming, which technically makes Butler Bingo, Blast Off Bingo, and Pixie Bingo all of its sister sites. Even though the site was initially launched in 2022, it is very much a foundling casino, but it learned tricks of the trade from its sisters and operationally hit the ground running by offering 24 / 7 customer support, the ability to deposit and withdraw funds via PayPal, and delivering a diverse range of games. In addition to the live bingo rooms powered by Dragonfish, there are also 700 slot games to explore, provided by the likes of Barcrest, Eyecon, Big Time Gaming, and a plethora of other reputable iGaming developers.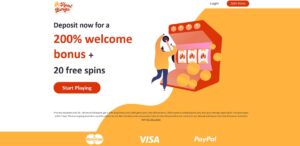 Live casino games may be absent from the game library, but lovers of progressive jackpot video slot games are in luck; there are tonnes of games that can elevate your financial status to the nth degree in just one spin – even if you are only spinning with the minimum deposit. Which Bingo was kind enough to give Heat Bingo a 4 / 5-star review; the high star rating boiled down to the minimal wagering requirements attached to bonuses, the low minimum deposits and withdrawals, and the selection of mobile-friendly games. On the flip side, one of the biggest drawbacks to membership is the 48-hour processing time on withdrawals.
: This week, the Broadway Gaming platform Butlers Bingo caught the attention of the bingo review platform Bingo Port. The writers for Bingo Port described Butlers Bingo as a fashionable site that seems to resonate well with online bingo lovers and also covered a little bit of Butlers Bingo history. By the account of the writers, after the site was first introduced to the online bingo community, it became the flagship brand of Broadway Gaming, which is saying something considering that the gambling brand has hundreds of active platforms and just as many sites that have been put to rest. As all members of the platform will know, the friendly butler, which is almost as friendly as the customer care team, has become somewhat of a mascot for the site over the years.
The fun, trusted, and much-adored character tends to every need, which involves rewarding players with promotions that you won't find on the promotion page. He often appears with generous and customised promotions on his silver platter. For players who look for a friendly and warm atmosphere provided by the bingo chat hosts and the other members alike, Butlers Bingo also comes highly recommended as you would be seriously hard-pressed to find a more inviting site – especially if you tend to frequent the larger online casino brands. Bingo Port also confirmed that the platform is fully licenced by the UKGC, and with Pragmatic Play providing the bingo games, you can always rest assured that you will be able to find high-quality content.
: On the 1st of August, Gambling.com turned its attention to one of the lesser spoken of Broadway Gaming online casinos, Electric Spins Casino, which may not be as popular as some of its sister sites; nevertheless, as Broadway Gaming always has a slightly cookie-cutter approach to creating its online platforms, it comes with all the perks, bells, and whistles of the more popular domains, such as Wink Slots. Two of the biggest complaints were that there are no live dealer games and there is no deposit bonus match available for new members when they sign up to the platform. On the bright side, the game library is well-stocked and the site is fully licenced and regulated by the UKGC. However, given that many online casinos are pulling out all the stops to spoil their newest members, the welcome bundle of 25 bonus spins after making a £10 deposit seems measly, at best.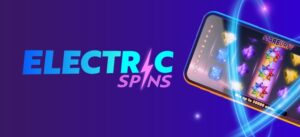 It is also hard to discern how the game library sizes up to other sites available to UK slot spinners. In one part of the review, it is mentioned that there are 650 online slot games to spin, whereas in another Gambling.com mentioned there are 1,000 games to try, including Finn and the Swirly Spin, Aloha Cluster Pays, Bonanza, Irish Luck, 99 Time and Starburst. Gambling.com also apparently found that the majority of online slot games pay 93% – 95% on average as a return-to-player rate, which seems slightly low, given that the industry average RTP is 96% – so bear that in mind if you decide to create an account with Electric Spins!
: This week, one of the most prominent, and certainly one of the most vocal gambling brands that operate under the Broadway Gaming Limited umbrella, Wink Slots, published the ultimate buyer's guide to 5 reel online slot games. In addition to pointing their readers in the direction of some of the most popular video slot games that play with 5 reels, the Wink Slots bloggers also covered the history of the format, and where it currently stands in today's online slot market. 5 reel games were described as the precursor of many of the most engaging video slots available today; you only have to look at the hype that has amassed around slot games such as Fishin Frenzy and Cleopatra to see the affirmation that Wink Slots certainly aren't far off in their depiction of the popularity of the games and that the writers have a fair amount of authority on the subject.
5 reel slots were recommended to slot fans who like a little more bonus juice in the tank while they are spinning a set of reels. Typically, they have plenty more to offer bonus-wise than the simpler 3 and 4 reel games, which helped to kickstart the phenomenon that online slot games would inevitably become. With 5 reel slots, there are few limits on the bonus action you can trigger. From free spin features to cash collect games to reel modifiers to infinitely more interactive and immersive features, with 5 reel online slot games, the possibilities are almost endless.
: This week, Wink Slots, part of the Broadway Gaming Limited group of online casinos and bingo sites, updated its in-house blog with a complete guide to 9 reel online slot games. You may be hard-pressed to encounter a slot with nine reels in the wild unless you are on the hunt for them, but rest assured, they do exist among the swathes of three and five-reel slot games. As Wink Slots advised, slots that operate with nine reels aren't for the faint-hearted or for slot spinners who are new to the online video slot scene; the gameplay can feel incredibly complicated in comparison to playing a 3 x 3 or 5 x 3 slot game. To play your spins right, you will need to know when to adjust your stakes to protect your bankroll. Typically, due to the larger reel grid size, the minimum bet will be higher than what you would expect from an average slot game. However, if you dare to spin a slot with nine reels, it could pay off, as typically, there is enhanced winning potential due to the increased number of pay lines.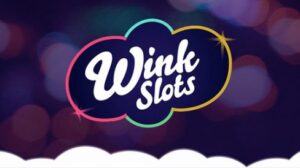 One of the recommended 9 reel online slot games was none other than Boom Pirates from Foxium Gaming. On the 9 x 6 reel set, there are 10,077,696 different ways to win. To enhance the winning potential, there are also wild symbols, and a free spin feature, enabling you to bank wins on the Wink Slots house. Other recommended games included Cubee, Viking Runes, and Gemmed.
: This week, Broadway Gaming injected plenty of personality into one of their flashier bingo brands, Bucky Bingo, by updating the about me page with plenty of info on the history, ethos of the site and the community new members can expect to join when they complete the registration process. Even though Bucky Bingo isn't a bingo brand that is known to many bingo fans, the platform's legacy started all the way back in 1970 when Bucky Bingo was a vibrant independent bingo hall. Over the years, the brand learned how to get a solid foothold in the online bingo industry and has gone from strength to strength, thanks to all the bingo fanatics who pour their passion for the game into the smooth running of the site, which runs like clockwork to give its members the best possible user experience.
The majority of the bingo games play with 75 or 90 balls; even though there isn't a massive amount of variety in this domain, Bucky Bingo still mixes it up by hosting free bingo games throughout the day, dropping daily jackpots in selected rooms, and the occasional special bingo event. For bingo fans who love the social factor of a bingo hall, none of that is lost at Bucky Bingo; each of the bingo games comes with a chat room, where you can chat to your fellow bingo players or reach out to one of the friendly bingo hosts, who are always on hand to ensure your experience is as enjoyable as possible.
: On the 1st of June, Gaming Intelligence announced that Broadway Gaming products will be launching in the recently regulated market of Ontario, with a little help from their new partner, Delta Bingo. As usual, the Broadway Gaming platforms will be powered by Dragonfish to bring first-class online bingo content to players in Canada. Considering that Delta Bingo Online is the first company to provide peer-to-peer online bingo platforms to players in Ontario, the launch happened with a fair amount of fanfare. When garnering a licence from the Ontario Charitable Gambling Association, otherwise known as OCGA, Delta also agreed to support not-for-profit organisations and other charities which have been set up to support the gambling community.
The brand owner behind Delta, Cam Johnstone, mentioned in a press release that Ontario charities have struggled to provide services due to the pandemic disrupting cashflows, in addition to other economic factors. After striking the licencing agreement with OCGA, Johnstone is optimistic about the positive impact he will make on the charitable iGaming sector. He believes that by launching initiatives, his company will be successful in bringing stability to gambling charities. Clearly, the Broadway Gaming CEO, David Butler, was more concerned with what moving into the Ontario market will mean for his Dragonfish-powered brand. In his press release, shared by Gaming Intelligence, there was extensive talk of how he expects the new launch to revolutionise the Ontario iGaming market with a strong selection of online bingo content along with other forms of iGaming content, such as online slot games.
: Broadway Gaming may be a massive entity in the iGaming industry, but it runs the majority of its operations surprisingly quietly. This week, the only news which appeared in public view was a few reviews posted on the Trustpilot page for one of its online bingo platforms, Rosy Bingo, which is currently keeping hold of an impressive overall user rating of 4.4 / 5. Impressively, 74% of the reviews came with a 5-star rating, although, someone going by the name of Char Light darkened the reputation of the bingo site by leaving a fairly feisty 1-star review. Char's main grievance was the length of the withdrawal process. After they had verified their account with ID, including a marriage licence, Rosy Bingo was still being reluctant to pay the winnings, which left Char inclined to claim that in their whole 20 years of playing bingo and slots online, and they have never encountered such issues with an online bingo platform.
In Rosy Bingo's defence, the customer care team was quick to respond to the comment, which was left just a few days ago. The Rosy Bingo team took on board the feedback and reassured Char they would attempt to drive change on the site internally. Whether they had any intention of doing so or just wanted to appease the angry customer is another matter entirely. At least they reached out to the disgruntled player after the review was published in an attempt to facilitate the withdrawal faster.
: This week, the casino analysis website Key to Casinos gave a brutally honest account of the casino brand owner, Broadway Gaming. The review covers how even though the gambling firm is licenced by the Malta Gambling Authority and the UK Gambling Commission, the company's platforms have somewhat of a controversial reputation among players who have been burnt badly enough to leave negative reviews on the portal sites, The Pogg, Casino Meister, and LCB. Taking the flagship casino, Butlers Bingo, for example, it has a 2.04 / 10 rating on The Pogg, whereas members were slightly more forgiving on Casino Meister, judging by the 7.10 / 10 rating.
Key to Casinos also left it fresh in the minds of their readers that Broadway Gaming was penalised by the UKGC in 2017 when the firm was handed a £100k fine for promoting bonuses with misleading terms and conditions attached to them. Since 2017, the casino brand operator has straightened up their act and ensured that they haven't incurred any subsequent fines from the UKGC. Furthermore, there aren't that many casino operators in the UK market with a licence from the UKGC that haven't received a fine in recent years. Usually, they are for similar offences, such as not carrying out the appropriate checks on the funds members are using their wagers. Still, it always pays to play with a casino that has your best interests at heart and will step in if they suspect your gambling habits have become unsustainable. Key to Casinos also mentioned that many members complain about slow withdrawals.
In Their Own Words
It's easy to find out information about Broadway Gaming Limited on the internet because you can go straight to the horse's mouth. There's an official Broadway Gaming Limited website, and it contains information pertinent to both customers and potential investors. There might not be a lot of information – the site is just a single page – but it's still more than a lot of casino network companies make publicly available about themselves.
The Broadway Gaming Limited story began in 2010 with the formation of the company in Ireland, although the company has since opened a second office in Malta. In June of that year, it launched its first bingo site, Butlers Bingo. The Broadway Gaming website still describes Butlers Bingo as their flagship brand, although, as we noted above when we were discussing the various Broadway Gaming sites, it may no longer be the most popular or successful casino site on the network. Butlers Bingo was, in fact, the only bingo or casino site operated by Broadway Gaming until Glossy Bingo came along to join it almost three years later in February 2013. Three more casinos would join the network within the next two years, although these sites were acquired rather than launched. Rosy Bingo was the first to make the move in January 2014, followed by Dotty Bingo in July of the same year and Bingo Diamond in August 2015. To date, Bingo Diamond is the most recent bingo site to be added to the network. Broadway Gaming has added other brands since then, but they marked a change of direction for the company.
The first online slots and casino site to go live on the Broadway Gaming Limited network was Casino of Dreams, which has been online since November 2015. The company must have been happy with the way Casino of Dreams performed because it added Lucky 247 as a sister site barely eighteen months later, in May 2017. This is the most recent piece of information on the Broadway Gaming website, which tells us that the site hasn't been updated for a while. Casino Fantastico went live as the latest Broadway Gaming casino at the end of 2021, but you'll find no mention of that in the company's history or in the part of the site where it discusses its affiliate scheme.
Licensing and Affiliates
Broadway Gaming Limited holds two licences. The first and most important is held with the UK Gambling Commission under reference 39075. The current version of the licence has been in force since 2011 and is currently clean with no fines or sanctions. The company's second licence is held with the Malta Gaming Authority under reference MGA/B2C/184/2010. To the best of our knowledge, the company's licence in Malta is also clean. However, this isn't to say that Broadway hasn't had issues with the UK regulator in the past.
In June 2016, the UK's Advertising Standards Authority upheld a complaint from a customer regarding a promotion on Butlers Bingo. The promotion informed players that they could play with £35 in return for depositing £10 at the site as a welcome offer. The ASA found that the advert was misleading as it didn't communicate the numerous terms and conditions associated with the promotion. In light of this, the UK Gambling Commission decided in December 2017 that Broadway Gaming should pay a £100,000 penalty for publishing misleading advertising on its websites. Similar failings were noted on the network company's other sites at the time, all of which have since been corrected. Broadway Gaming Limited has not been involved in any similar incidents since then.
Like a lot of the larger casino network companies, Broadway Gaming Limited operates an affiliates scheme for anybody who wants to (try to) make money by introducing customers to its various casino and bingo sites. Unlike the majority of those companies, Broadway Gaming doesn't publicly disclose anything about the terms and conditions of its scheme aside from the fact that it's called "Broadway Gaming Affiliates." Anyone wishing to find out more about the program or perhaps participate in it is asked to contact the company via email.
Broadway Gaming Bingo Sites – Buying From The 888 Group
2022 has all the makings of becoming a hallmark year for Broadway Gaming Limited. At the very end of 2021, it was announced that the company had agreed on the framework of a deal to make two massive acquisitions from the 888 Group – the Dragonfish software company and the entire 888 Bingo business. Deals like this are long and complicated, and so a hundred things can go wrong before it's completed, but if we assume that all goes as planned, it will make Broadway Gaming Limited one of the biggest online bingo companies in the UK if not the biggest. 888 has well over one hundred bingo sites, and they would all transfer to Broadway Gaming if the deal is approved. The deal has been valued at $50m in the American press, which is over £38m when converted back into Broadway's domestic currency. That seems like a bargain when we consider that the number of Broadway bingo sites would multiply by more than ten overnight when the deal completes.
The deal will include the existing 888 Dragonfish and bingo teams, including all customer support operatives and designers, so in theory, all of the sites can continue running uninterrupted while the transfer goes through. Many technologies and assets developed by 888 will come to Broadway Gaming along with the sites. David Butler, the company's CEO, said in January 2022 that he was delighted to reach an agreement with the larger company and was looking forward to combining the 888 product range with Broadway's existing brands. While the sheer number of bingo sites involved in the deal will boost the number of directly-managed and white-label Broadway Gaming sites exponentially, the company is just as excited about getting hold of Dragonfish. They believe the capabilities of the software platform will allow them to scale their business in a way that's never previously been possible. The deal was originally expected to complete by the end of the first quarter of 2022 but was subsequently pushed back to the end of the second quarter. Once the acquisition completes, Broadway Gaming will have to apply for a new licence with the UK Gambling Commission to cover its massively expanded operations. There's no news yet about how this would affect 888 Bingo, which is the 888 Group's flagship bingo site, but it would presumably close as part of the deal as 888 intends to focus on its traditional casino and sports betting brands. In the meantime, consider this – there are currently fewer than ten Broadway Gaming bingo sites. In a few short months, there will likely be more than one hundred.
What are players saying about Broadway Gaming casinos?
The following reviews come from players who have recently played at Broadway Gaming sites and wanted to share their experiences with others. The reviews have been edited for clarity and brevity.
11-Apr-2022 Rosy Bingo review by Pink:
I've been bullied by Lexi, one of the chat hosts who works here. She picks fights and then bans you if you answer back. All the other chat hosts are wonderful but Lexi has ruined Rosy Bingo for me after sixteen years of playing here. – source: TrustPilot
26-Feb-2022 Rosy Bingo review by Donna:
I had a good first day playing here but I'm disappointed with how long withdrawals take. I've been waiting for more than 24 hours. With other sites, I'm used to getting money in four hours or less. – source: TrustPilot
17-Apr-2022 Dotty Bingo review by Hilton:
I've just received a very professional service from their customer support team. Thank you Teresa. – source: TrustPilot
17-Apr-2022 Dotty Bingo review by Yazz:
The site has been a different place for the past few months, and I don't mean it in a good way. I never used to get as many dead spins as I'm getting at the moment. I'm not one to leave bad reviews but I feel like I have to now. – source: TrustPilot
11-Mar-2022 Glossy Bingo review by Lynne:
I had some queries about the timing of withdrawals so I spoke to James on the customer support team. He was very helpful and helped me change from PayPal to my bank so things are faster. Love the games too! – source: TrustPilot
15-Apr-2022 Butlers Bingo review by Gemma:
They keep removing my review so I'm just going to keep posting it. This site allows you to make money until you hit a certain level and then your account will be closed with no warning, losing everything that's in it. Don't say I didn't warn you. – source: TrustPilot
02-Apr-2022 Bingo Diamond review by Jason:
I thought I'd give them a try after reading the positive reviews but now I think they're all fake. Bonuses are really rare and even when they do arrive they pay you a pittance. I've tried playing different games and for different amounts but it's the same no matter what you do. – source: TrustPilot
14-Apr-2022 Casino of Dreams review by Tom:
Things were good here when I started, wins were regular. That changed after about a month. I went through six hundred dead spins in one sitting once. I think they reel you in for the first few weeks and then just start taking your money. – source: TrustPilot
03-Apr-2022 Lucky 247 review by Amanda:
I like this casino. Customer service is good and there are great games to play. – source: TrustPilot
15-Feb-2022 Lucky 247 review by Jing:
I played more than fifty spins on the same online slots game and didn't see a single bonus in all that time. – source: TrustPilot
Full List of Broadway Gaming Sites
This is a complete list of all Broadway Gaming casinos, all of which are owned and operated by the company directly.
Rosy Bingo (rosybingo.com)

Casino Fantastico (casinofantastico.co.uk)

Bingo Diamond (bingodiamond.com)

Butlers Bingo (butlersbingo.com)

Casino of Dreams (casinoofdreams.uk)

Dotty Bingo (dottybingo.com)

Glossy Bingo (glossybingo.com)

Lucky 247 (lucky247.com)