Bwin Casino
Bwin Casino sister sites include Coral, Foxy Bingo, Gala Casino, Ladbrokes and Party Casino.
Bwin Casino (www.bwin.com/casino) is operated by LC International Limited from Suite 6, Atlantic Suites, Gibraltar, GX11 1AA.
Sites like Bwin Casino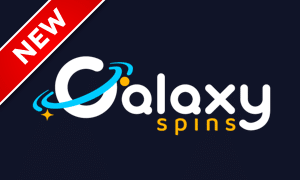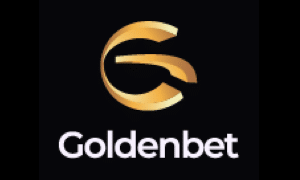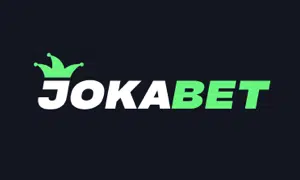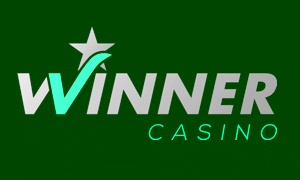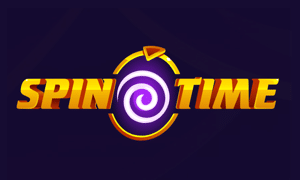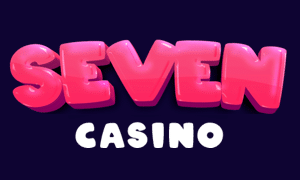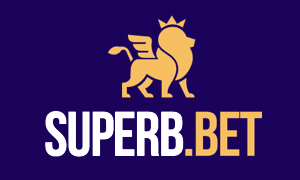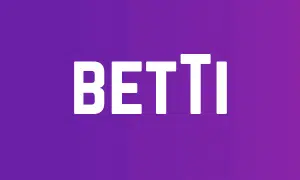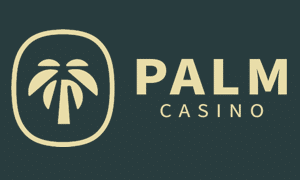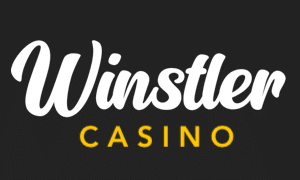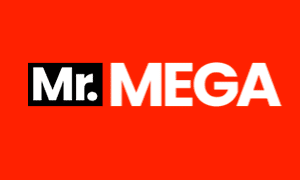 Bwin Casino Sister Sites 2023
Coral Casino
Coral Casino is the dedicated casino section of the Coral website. In that way, it's both a Bwin Casino sister site and a direct rival. Both of them are slots and table games sites spun off from successful sports betting brands. Like Bwin Casino, Coral Casino has a portfolio of over 1500 games including some exclusive titles. The selection of games isn't identical, though, so in the unlikely event you feel like you've seen everything that Bwin Casino has to offer, Coral Casino is a great first port of call when seeking an alternative. Be sure to check the latest promotions when you log in to the site – all casinos change and refresh their promotions regularly, but Coral Casino has been known to run very attractive promotions that run for only a small number of days. There could easily be one available when you next visit, and you might not want to miss it.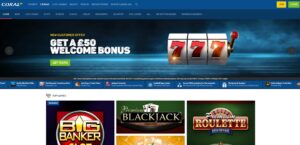 Coral Bingo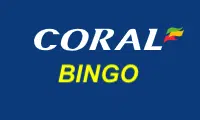 Bwin hasn't (yet) opened a bingo section, so if you're looking for a Bwin sister site that also includes bingo action, then you've just found another good reason to go and check out Coral. While Coral Casino feels like a continuation of Coral's main brand, Coral Bingo has an identity all of its own. Every popular variation of bingo is offered at the site, as are a few bingo games you may not necessarily find elsewhere. All of the Coral Bingo games come with the same standard of service that Coral provides across the rest of their brands, and there's a smattering of other games, including slots and Slingo games if your favourite room hasn't yet opened at the time of your visit.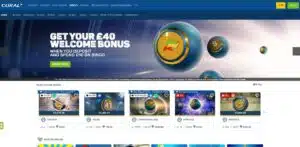 Coral Games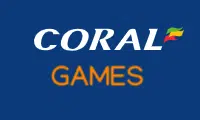 The differences between Coral Casino and Coral Games are minimal. It would be more accurate to describe them as clones than as Bwin Casino sister sites, but they're all part of the same LC International Limited family, and so we've given them equal billing on our list. If Coral Casino is there for players who like traditional casino games and old-school five or three-reeled slots, Coral Games distinguishes itself a little by focusing more on what's new. Players who prefer Megaways slots to traditional slots might be better served by visiting Coral Games than Coral Casino, but the only differences here are in emphasis rather than in content. Either way, players get an expansive casino with well over one thousand games and plenty of incentives and perks in the promotions section.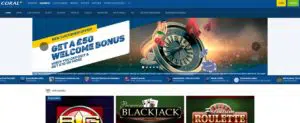 Party Casino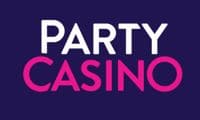 Party Casino is a Bwin Casino sister site that doesn't have the fame of its bigger siblings, but it's trying to do something about that. Recent years have seen LC International Limited stump up for some big sponsorship deals for the Party Casino brand, including one with the British Formula 1 racing team, McLaren. As part of the deal, the Party Casino name appeared on the side of the car driven by Lando Norris. Party Casino is more like Gala Spins than Bwin Casino when it comes to format and layout, but the range of games is strikingly similar. LC International Limited has access to a huge portfolio, but by making that portfolio available in full across so many of those sites, they've made a few of them feel the same once you get past the presentation. Party Casino is at least a little different because of its virtual sports betting section and the handful of exclusive slots that it offers.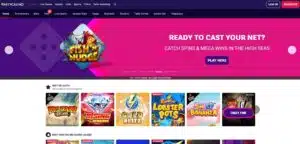 Cheeky Bingo
Many of us have fond memories of the 1990s. Life seemed somehow simpler back then, even though we didn't have online slots and casino websites to play with! If you're still tied to the 90s, you'll love the format of Cheeky Bingo. It's a 90's comic-style bingo and casino site served to you with a nod, a wink, and a healthy dose of nostalgia. Cheeky Bingo is a long way from being the most famous of the Bwin Casino sister sites – it's probably not even in the top ten – but it makes up for that by having more personality than most of the rest of them put together. Of all the sites in the family, Cheeky Bingo feels the most unique. It's also the most focused in terms of its target audience, which is unmistakably women. Don't feel like you can't sign up and play if you're not a woman, though – you'll be made more than welcome, and the Cheeky Rewards section is as open to you as it is to your female friends.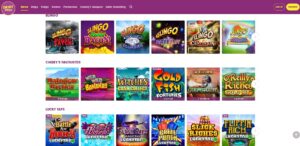 Gala Casino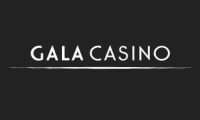 Three of the Bwin Casino sister sites come with "Gala" branding; Gala Bingo, Gala Spins, and Gala Casino. Gala Casino is comfortably the least well-known of the three, even though it's the most unique and the most upmarket. It doesn't have the advantage of having a pre-existing following from operating physical premises like Gala Bingo does, and it hasn't been promoted with an expensive TV marketing campaign like Gala Spins. For those reasons, we're going to call Gala Casino the hidden gem of the LC International family. If you like the Gala sites, you'll find that Gala Casino has everything you enjoy about them plus more in the way of long-term loyalty rewards and ongoing promotions. Gala Spins might be a better-looking site with a more vibrant style, but Gala Casino offers more substance.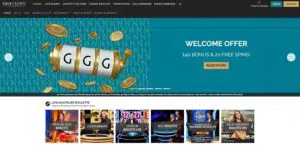 Gala Bingo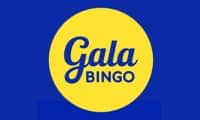 Gala Bingo was still young when the internet revolution began. The first physical Gala Bingo premises opened in the UK in 1991. By the end of that decade, everything had changed, and big casinos had to go online if they wanted to survive. Gala took to that transition like a duck to water. Just as Gala Bingo quickly obtained a large market share in the real world, Gala Bingo became one of the most popular bingo sites on the internet. Times have changed even more since then, but that fact has remained the same. Gala Spins is one of the most-played bingo sites in the country, entertaining thousands of people in its popular bingo rooms every day of the year. The brand is a proven performer, still going strong after thirty years in the industry.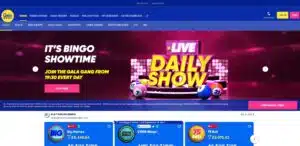 Ladbrokes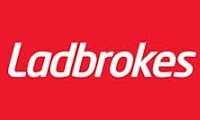 Thirty years is an impressive milestone for a casino to reach, and it shouldn't be taken away from Gala Spins, but it's nothing compared to the longevity of Ladbrokes. It's been in business for more than a century. In fact, 2022 saw Ladbrokes celebrate its 120th anniversary. This is a betting brand that's seen two World Wars, five British monarchs, and the dawn of the internet happen on its watch, and it's still going strong. Ladbrokes is still one of the UK's biggest sports betting brands, but these days it offers the full range of casino options right down to bingo and game show features. There aren't many betting companies in the world that can claim to have the kind of history that Ladbrokes has, which makes it the flagship company among the Bwin Casino sister sites.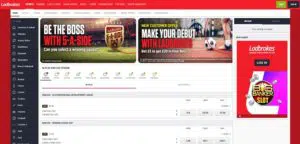 Bwin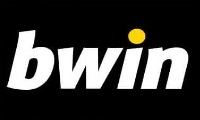 Had Bwin not been a success, we wouldn't be here talking about Bwin Casino. Bwin isn't a Bwin Casino sister site – it's the site to which Bwin Casino owes everything. Operating a full-scale casino website probably wasn't on the radar for Bwin's original owners when they set up shop in Austria in 1997, but neither was the idea that their brand would one day be sharing network space with Ladbrokes and Coral in the UK. It's doubtful that Bwin will ever be quite as popular as those British brands purely because of the length of time they've been in business for and the fact they have the advantage of a significant high-street presence, but third place is no shame when you're up against such massive opponents. Bwin is a brand name that's appeared on the shirts of Premier League football clubs in the past, and that makes it a big deal. Those sponsorships don't come cheap. It never hurts to have a few sports betting casino brands to compare odds with, and LC International has plenty.
Coral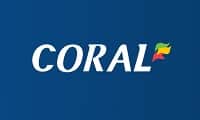 Coral is closing in rapidly on one hundred years in the industry. The first Coral outlet was opened by Joe Coral in London in 1943, but he'd been accepting bets at racecourses in and around England's capital city since 1926. That makes 2026 the brand's true centenary, and we expect there will be special celebrations to mark the occasion that year. Maybe that will involve launching even more sister sites. We've seen Coral branch out into bingo and live casino games in recent years, but sports betting is still at the core of everything Coral does. As Bwin Casino sister sites go, it's not one of the closest matches in terms of style and content, but being able to point to a brand of Coral's size and claim a connection to it helps a lot with Bwin Casino's credibility. This is a casino network with a lot of star names, but only Ladbrokes is bigger than Coral.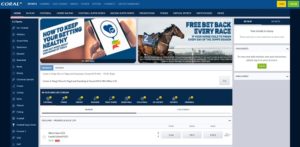 Foxy Bingo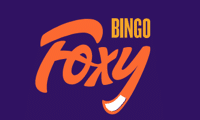 When you see the name "Foxy Bingo," you'll probably hear the words spoken in your head by a northern English accent. You might even recall an old ITV talk show that the bingo site used to sponsor. That's how much of a success the various Foxy Bingo marketing campaigns have been over the years. The bingo market in the UK is so competitive that it's almost impossible to break into the top tier without massive promotional backing, but delivering that promotional backing has never been a problem for the companies that have owned this famous brand. "Foxy," the brand's mascot, is known even to those who've never visited Foxy Bingo or played games at online casinos in their lives. With dozens of very busy bingo rooms and an active community, Foxy Bingo has become a place for socialising almost as much as it's a place for playing bingo. It's every bit as big as Gala Bingo – and some would say it's even bigger.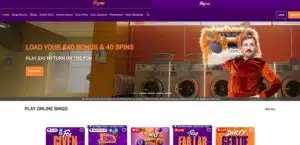 Gala Spins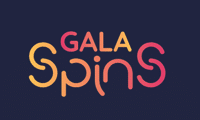 If the history of the Gala Bingo brand were to be written down, Gala Spins would appear under the chapter title, "What Gala Bingo Did Next." There's only so far you can go as a bingo-only site, so if a brand or casino network company wants to continue getting bigger and making more money, they have to move into slots, table games, live dealers, and other areas. Gala Spins was the brand's first attempt to do that. It's also perhaps the closest of the Bwin Casino sister sites in terms of style, content, and approach to gaming. While it's not quite achieved the same degree of breakthrough into the public's consciousness as Gala Bingo, Gala Spins is a big-name online slots website attached to an even bigger-name bingo site, and as such, it's a site that players automatically gravitate towards even when it isn't being advertised on television.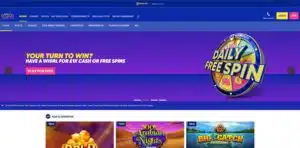 Foxy Games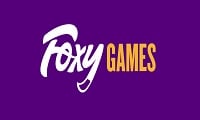 When LC International Limited decided to add another brand to the "Foxy" family, their first attempt was Foxy Casino. The idea should have worked, but to everyone's surprise, it didn't. Going into the reasons for that would require us to write an essay, and this isn't the right place for it. However, Foxy Casino was quickly replaced by Foxy Games, which was launched with a high-profile marketing campaign featuring movie star Heather Graham as the "new" Foxy. She only starred in around three months' worth of commercials, but it was enough to get the brand off the ground. Foxy Games has succeeded where Foxy Casino failed, and is another directly comparable Bwin Casino sister site. Fans of the way LC International Limited equips their casino sites are spoiled for choice.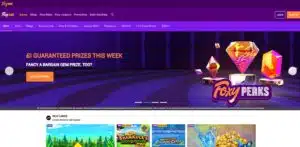 Sportingbet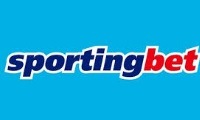 Sporting Bet is a name that thousands of sports bettors on the European mainland know and trust. It's yet to achieve that degree of familiarity with players in the UK, but there's no reason to believe that it won't get there eventually. It's currently the odd one out in a list of sports betting brands at LC International that includes Coral, Bwin, and Ladbrokes, but it's still ahead of Gamebookers in the pecking order. The short answer to whether you can bet on anything with Sporting Bet that you can't already bet on at Coral or one of the other specialist sportsbook sites is "no," but the odds offered on your favourite team's next game here may not necessarily be the same as the odds offered at Coral. For that reason alone with's worth looking in both places and making sure you get the best possible return if your team wins.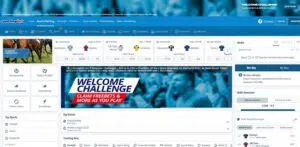 Party Poker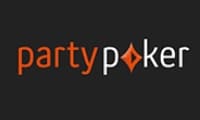 Party Poker is unique among the Bwin Casino sister sites in that it's the only one that focuses on poker. Some of the other sister sites offer live dealer poker or virtual poker as a table game, but Party Poker offers true, competitive poker tournaments. It has aspirations of one day being on the same level as Poker Stars. It's come a long way already, with its own "TV channel" built into the website and a string of attachments to popular tournaments and players. If you've ever wanted to learn the game of poker, there are far worse places to come and learn than the "getting started" section of Party Poker. There are also worse places to meet other players and form a new team, which is one of the site's unique selling points. Plenty of poker sites offer you the chance to find a new rival in the poker world, but how many of them also offer you the chance to make new allies?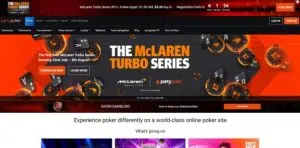 Gamebookers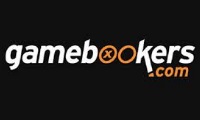 Gamebookers is the last entry on our list of Bwin Casino sister sites and also – without wanting to demean the site – the last on the list in terms of importance. Gamebookers feels like the odd one out in the LC International Family. It wasn't already a big name when LC International acquired it, it hasn't been promoted on UK television with a dedicated marketing campaign, and it hasn't benefitted from eye-catching sponsorships. It feels a little like this sports betting specialist site goes under the radar – but perhaps that's what its players like about it. If Gala Casino is the hidden gem on this casino network, Gamebookers might be the best-kept secret. It's true enough to say that there's nothing at Gamebookers that hasn't been covered in full and at length by the other four sports betting sites in this family, but as with everything connected to sports betting, it all comes down to the odds. Compare your betting slip at Ladbrokes to the same betting slip at Gamebookers, and you might be surprised by the difference.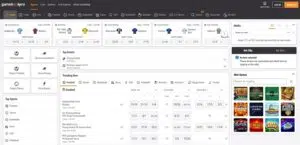 Can Bwin Casino Be Trusted?

★★★★★
Bwin Casino is a 3-star trusted casino.
1. UKGC License

Bwin Casino belongs to LC International Limited, which is licensed by the UK Gambling Commission under account no. 54743.

2. UKGC Fines
Entain plc, which owns LC International Limited, was fined a record £17m in August 2022 after being deemed guilty of several serious breaches of customer interaction regulations.
3. Customer Service

Customer service at Bwin Casino is provided via live chat, email, or secure private messages on social media. There's no telephone option, and the contact options are very hard to find on the website.

4. Trustpilot Score

Bwin has been reviewed more than 1200 times on Trustpilot, and has a terrible score of 1.4 out of 5.

5. Company Location

LC International's headquarters are in Gibraltar.

6. Visible T&C's

Yes, terms and conditions are printed on all promotional offers.

7. Social Media Presence

The official Bwin Facebook and Twitter/X.com accounts are used to provide customer service as well as information.

8. Number of Sister Sites

There are over twenty active Bwin Casino sister sites.

9. Games portfolio

Bwin Casino offers more than 1000 games from over 40 providers.

10. Gamstop links

Gamstop and other links and logos appear in the Bwin Casino site footer.

Overall SCORE >

★★★

★★ – 3/5 Stars
Bwin Casino Review 2023
Bwin Casino Website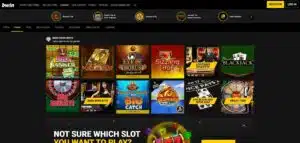 If you've come to Bwin Casino from one of the other popular, successful casino sites run by this network company, you've probably come to expect slick, easy-to-use, fast-loading websites as standard. Bwin Casino may, unfortunately, come as a shock to the system. The site is just about fine when it loads, but loading it isn't a quick process. Image files load in batches – especially when you start scrolling down the page in search of what the casino has to offer – and each time a new batch loads, there will be a pause. You might even find that the layout of the site shifts around a little as the images take their intended place. The use of different background images for different sections of the homepage doesn't help much in that respect, and some of the banner images on the promotions carousel aren't as crisp and sharp as you might expect either. All in all, the Bwin Casino homepage looks a little dated. We've seen a lot worse, but our expectations are high when we're looking at a casino site run by LC International Limited, and this one falls a little short of their usual high standard.
Rather than using dozens of different pages to separate out its enormous collection of games, Bwin Casino tries to do as much as possible on a single page. Click on any of the menu headings at the top of the screen, which include options for table games, jackpot games, "instant win" scratch games and "premium games" made by Bwin themselves, and all the options will appear in a descending list on your current page rather than opening a new window. That's good for convenience but can sometimes lead to a repeat of the loading and layout issues we mentioned above if you've selected a heading that contains a lot of options.
Game Distribution
Promotions and responsible gambling information aside, the first games you'll be presented with on the Bwin Casino homepage are "favourites," which are the most popular games at the casino at the time of your visit. Variations of roulette appear to be popular at Bwin, as do some of their exclusive branded titles like Bwin Bonanza. New games are next up, followed by "select" games handpicked by the anonymous Bwin Casino curator. Even more sub-categories follow, rounded out by classic slots and "premium" slots with large jackpots at the bottom.
Information about promotions, the Bwin Casino affiliate program, and terms and conditions aren't hard to find. Banking information is conspicuous by its absence as there isn't a direct link to it from the homepage, but it's listed under the "help and contact" link in the site's footer. On the topic of help and contact, it would be friendlier to customers if contact information wasn't hidden so deep inside the FAQ. It isn't found easily – you have to pick an FAQ topic, reject it, and tell the site you still need help before you see the contact info. Even when you've done that, you still won't get an option for assistance over the phone.
Bwin Casino Exclusives
Exclusive games and slots are often how a great casino website distinguishes itself from one that's merely 'good.' Bwin Casino has more than a few games promoted as exclusives. Some of those slots are specifically branded as "by Bwin, for Bwin," and you won't find them anywhere else on the internet. There's a separate set of games that also get "exclusive" billing, but that's a white lie. They're not exclusive to Bwin – they're exclusive to the LC International Limited range. You'll find them in places like Coral Casino and Ladbrokes Casino as well as Bwin, but nowhere else. Some of these games are among the most popular at the Bwin Casino site. 
Book of Bwin: This slot isn't going to break any new ground if you're an existing fan of the "Book of" mechanic and series of slots first created by Play n' Go, but it's a sign of Bwin's standing that they've been able to take the name and get their brand stamped on it. The Book of Bwin slot uses the same Egyptian theme as Book of Dead, which was the very first slot in the wildly popular series. Key to the appeal of this series is the free spins feature, in which one symbol is taken at random from the base game and expands every time it lands during free spins, thus making it easier to rack up big wins. If you can re-trigger the feature before it ends, you'll get an additional expanding symbol for your next set of spins. Big wins should then be all but guaranteed. 
Book of Horus: Book of Bwin wasn't the first "Book of" exclusively made for this network of casino sites. That honour goes to Book of Horus. This is a clone of Book of Dead in everything but name, and even the name is taken from the same Egyptian history and mythology books that inspired Play n' Go when they were creating the original. The bonus structure is exactly the same as the one you'll find in Book of Bwin, which means there's no meaningful difference between the two games. We suppose you could check out Book of Horus if you find that Book of Bwin isn't paying out for you or vice versa. This slot comes with 95.52% RTP. 
Lock o' The Irish: There are hundreds of Irish-themed online slots these days, and making a dent in the market is all but impossible. We're always impressed when people try to find a way, though, and this exclusive slot is a better attempt than most. It takes a fairytale Irish countryside theme and blends it with the "hold and spin" mechanic that made Wolf Gold such a popular slot for Pragmatic Play. Land enough matching symbols on the grid and they'll lock into place, granting you a set of respins to see if you can fill every remaining position with more matching symbols to claim a big jackpot win. 
All three of these slots come with progressive jackpots attached to them, but Book of Bwin consistently offers the higher figure. The pot was more than £3m when we visited the site to write this review. That's a life-changing figure for whoever wins the lion's share of it. 
Tournaments at Bwin Casino
Many of the biggest UK online slots and casino websites offer promotions and incentives. A welcome offer is the least that players expect in the modern age, and a regular supply of free spins is always an incentive for players to stick around rather than take their money elsewhere. However, it's becoming increasingly common for players to expect competitive tournaments pitting them head-to-head against their fellow players, too. This is something that Bwin Casino tries to make a feature out of, offering tournaments on a basis so regular that they're more or less constant. You'll rarely see a day at Bwin Casino that doesn't host at least one tournament.
Participating in a Bwin Casino tournament is easy. All you have to do is hit the "join" button to confirm you wish to participate, play one or more of the approved tournament games, and rack up points by playing. The points system is strangely skewed, though. A single win in any of the games scores ten points. Three consecutive losses score forty points. That could be seen as an incentive to lose, but we're sure Bwin would prefer us to see it as compensation for bad luck. Three hundred points can be acquired for winnings of x10 your stake or more.
Tournaments come with a cap on bets or spins, so once you've reached that cap, nothing else you do at the site that day will count unless you opt to start again. The players who have the most points by the time the tournament ends will win whatever prizes are listed in the terms and conditions. These prizes are usually substantial, but, as always, read the fine print before throwing your money down in pursuit of them.