Bwin Holdings (Malta) Limited Casinos
Bwin Holdings (Malta) Limited is a casino network company with two active sites. The Bwin Holdings (Malta) casinos are S Casino and Casino Las Vegas.
Bwin Holdings (Malta) Limited are operated from Penthouse, Palazzo Spinola, 46 St Christopher Street, Valletta, VLT 1464, Malta.
BWIN HOLDINGS (MALTA) LIMITED CASINOS ARE NOT ACCESSIBLE FROM THE UK. TRY ONE OF THE ALTERNATIVE CASINOS LISTED BELOW INSTEAD.
Bwin Holdings (Malta) Casinos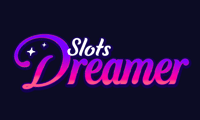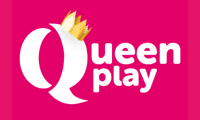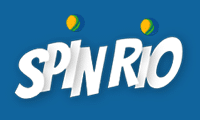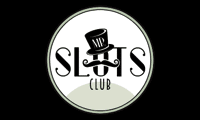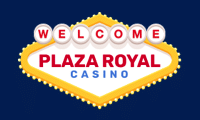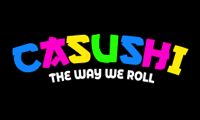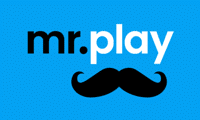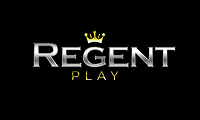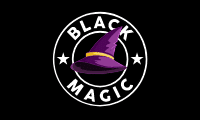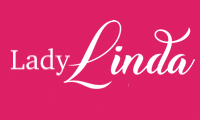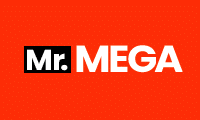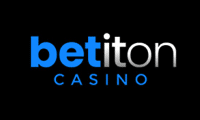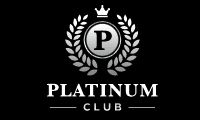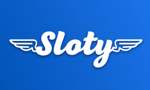 Bwin Holdings (Malta) Casinos 2022
Both of the casinos listed below appear on the currently-active Malta Gaming Authority licence of Bwin Holdings (Malta) Limited. However, they also belong to the European arm of Entain Plc. The ownership structure behind the casinos is complicated, but the more important thing to remember for players from the UK is that neither casino is covered by a licence from the UK Gambling Commission. You should find that it's impossible to access the sites from a UK IP address anyway, but even if you do gain access we don't recommend that you try to play at either site because you won't have the protection of the UK regulator. We provide details of the casinos for information purposes only. 
Casino Las Vegas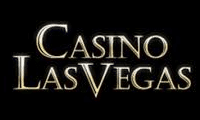 Las Vegas is, and always will be, inextricably linked with casinos. You can use the Las Vegas name to market online casinos no matter where you are in the world, but this specific casino is targeted at those who know and love the thrill of playing in Sin City, Nevada or those who have always dreamed of doing so. Casino Las Vegas, like its sister site S Casino, is geo-blocked in the United Kingdom. That means UK-based players are missing out on its welcome offer of 100% matched deposits up to £500 and a stack of free spins when signing up. You can think of Casino Las Vegas as a "safety first" casino site, offering information about its responsible gambling policies before it starts listing promotions and incentives. There's plenty on the homepage to tempt players, though, including live updates on the value of the many progressive jackpots available through the casino's slots. Many of those jackpots run well into seven figures. There's no doubt that this is a casino that focuses on slots above other types of casino games, but you'll find a live dealer section if you go looking for it. While you're searching, you'll also find information about the casino's VIP membership scheme. It's split across six levels, with free spins and cash gifts that increase as players progress from one level to the next. Viable offers for players who aren't yet on the VIP ladder include free spins every Monday and monthly reload bonuses on deposits.
S Casino
S Casino has almost nothing visually in common with Casino Las Vegas, which suggests that Bwin Holdings doesn't use a template when the company designs its casino sites. However, if you peek beneath the red-and-white hood, you'll find that most of the entertainment on offer is identical. That's as true of the games as it is of the promotional offers. S Casino offers a software download to give players "instant access" to all of its games and features, but the download doesn't seem to be necessary as all of the games are also available through a standard browser. The casino claims to have ten years of experience, which means S Casino already existed when Bwin Holdings (Malta) Limited was founded in 2013. As we said earlier, the structure of the company (or companies) that own S Casino and Las Vegas Casino is complicated. The lengthy "about us" page gives players a detailed picture of what to expect if they decide to become an S Casino customer, including a "personal bonus consultant" to tailor individual bonuses for them once they've worked their way up to the higher echelons of the VIP reward scheme. Service managers are on hand to offer a dedicated personal service to customers regardless of whether they've qualified to become VIPs yet or not. Like the Affiliate Club website, this section of the site leans heavily on the long, successful track record of Entain (it's specifically Entain plc that's mentioned – not Bwin Holdings) as a reason that players should feel comfortable signing up to S Casino and spending their money here. It's a comparatively small casino site that belongs to a much larger group, so between that and the fact that it holds a license through a trusted body, it can be considered a reputable casino. That still doesn't change the fact that UK-based players can't and shouldn't try to play here.
About Bwin Holdings (Malta) Limited
Upon seeing the name "Bwin Holdings," most casino gamers would assume that this is the casino network company that owns the globally-popular sportsbook site Bwin. It will probably come as a surprise to most people to find out that it doesn't. That site is owned by LC International which in turn is owned by Entain plc. When we say that there's a complicated ownership structure behind the scenes of these casinos, we really mean it. This Malta-based company, which opened in 2013, owns Casino Las Vegas and S Casino. It was known as "Kaiane Services Limited" for most of its life but changed its name to Bwin Holdings Malta Limited in July 2019. As a Malta-based company, it holds a license to run casino websites via the Malta Gaming company under reference MGA/CRP/688/2019.
As of late 2021, the company is believed to employ around fifty people directly and reports an annual turnover of just under £2.5m based on the most recent available figures. Bwin Holdings Malta Limited is owned by its key principal Robert Hoskin, but Robert Hoskin also has a boss to report to. That's because Bwin Holdings Malta Limited is a subsidiary of Entain, which owns Bwin Holdings in its entirety. Entain also owns LC International Limited, which is where we finally get to the connection between this company and the popular website. It's a convoluted setup, but based on the company's recent movements in the market, it's also a successful one. We haven't even mentioned Electraworks, which was the casino network company that originally brought Bwin to the market but no longer exists as of 2022. Change happens fast in the world of iGaming. As if the existing ownership structure wasn't confusing enough, there's a further wrinkle in the fact that Bwin Holdings Malta Limited also operates under the name Martingale Europe Limited, which is a trading style rather than a separate company.
Buying Up The Competition – And Then Being Bought?
In January 2021, casino giant Entain announced a £250m takeover bid for rival company Enlabs, with the money and the takeover bid filtered through Bwin Holdings. Shareholders at Enlabs recommended acceptance of the offer, and so the transaction was completed three months later in April 2021. Bwin Holdings now owns 95.9% of Enlabs shares and has plans to acquire the remainder within the months ahead. Entain – and therefore Bwin Holdings – subsequently found itself the focus of a takeover bid from MGM Resorts in July 2021. The two companies have embarked on joint ventures together in the past but couldn't get the deal done. There was then interest in Entain from DraftKings in September 2021, but the larger company backed out of the deal in November. The deal would have been worth a staggering £22bn had it gone through. Entain remained a standalone company as 2021 drew to a close, but having negotiated two potential buyouts this year it's clearly for sale, and so this might change before the end of 2022. Bwin Holdings would come as part of that deal, and so the company faces an uncertain future.
Affiliate Club
Bwin Holdings Limited owns and operates a company called "Affiliate Club," which predates its owner and was founded in 2004. It offers affiliate opportunities for its two managed casino brands, keeping them separate from other casino brands owned by Entain. It still makes references to Entain on its website, though, promoting the fact that its owners are listed on the London Stock Exchange as a reason that potential customers can trust them. It's a very active affiliate brand and can regularly be seen at affiliate conferences all over the world.
Full list of Bwin Holdings (Malta) Casinos 2022
Casino Las Vegas (casinolasvegas.com)
S Casino (scasino.com)