Bwin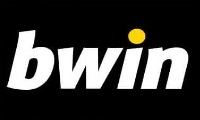 Bwin sister sites include Bwin Casino, Party Casino, Gala Spins, Gala Bingo, Coral, Ladbrokes and more.
Bwin (bwin.com) is operated by LC International Limited of Suite 6, Atlantic Suites, Gibraltar GX11 1AA.
Sites like Bwin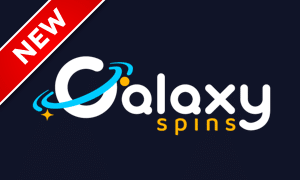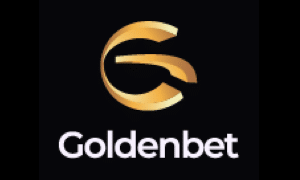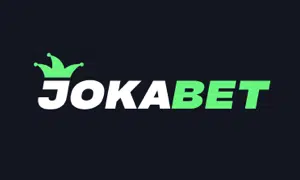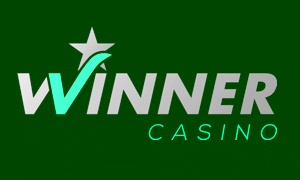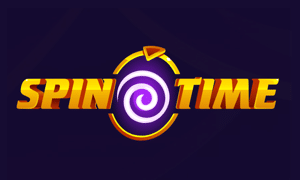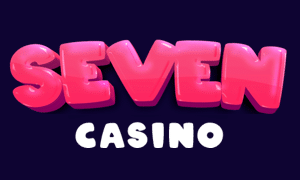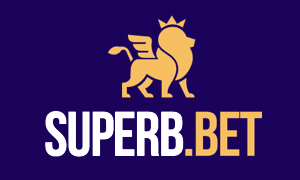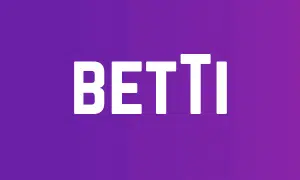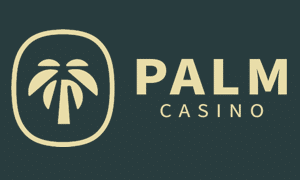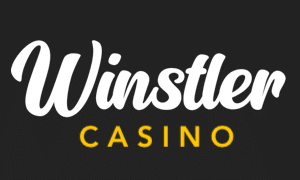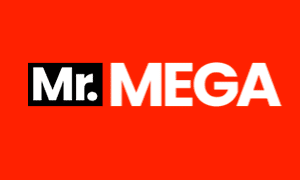 Bwin Sister Sites
LC International Limited isn't the casino network company that introduced the Bwin brand to the UK, but it's the casino network company that holds its reigns now. Being on this platform means that there are some massive names among the Bwin sister sites, and we're not just talking about the likes of Coral and Ladbrokes. From high-profile casinos to big-name betting sites, LC International Limited – which is part of Entain Plc – has something for everyone when it comes to iGaming. Find out more about the company and see a complete list of all the Bwin sister sites on our dedicated LC International Limited page, or stay here and see the highlights.
Bwin Casino
Bwin Casino is a Bwin sister site that only exists because Bwin itself because such a big deal in the UK after LC International acquired it. It was never envisioned as anything more than a sports betting site by its original Austrian owners, but it takes more than that to become a household name in the competitive UK gambling scene of the 2020s. When the decision was made to add extra games and other casino features to Bwin, a whole new minisite was created within the existing one. That minisite is Bwin Casino, and it's stacked high with more than one thousand slots and games including a handy number of exclusives. Bwin Casino does pretty much everything a player with modern tastes could expect from a casino site. It has promotions, it provides access to live dealers, and it stays up to date with new releases. It even maintains a blog to tell you what's new and interesting at the site. If slots are your thing, Bwin Casino might turn out to be your thing, too.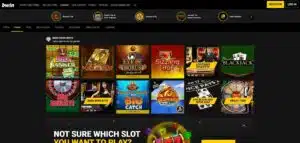 Sporting Bet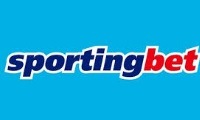 Sporting Bet is a Bwin sister site that has even more in common with Bwin than Bwin Casino does. Bwin Casino does all the things that Bwin itself doesn't, whereas the point of Sporting Bet is that it does all the same things as Bwin. It even has a similar origin story, having been founded in mainland Europe before finding its way into the UK market thanks to a hookup with LC International Limited. The biggest difference between the two sports betting-focused brands is what happened next. After Bwin established itself in the UK market, it gained Bwin Casino and, over time, a connected bingo site. That's yet to happen for Sporting Bet. Perhaps that's because the site hasn't been quite as successful in conquering the UK market as Bwin has – so those days could still be to come if Sporting Bet ever does a better job of capturing UK market share.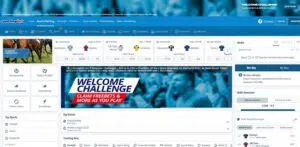 Party Casino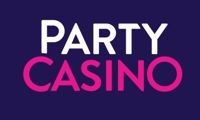 Party Casino has a great name but might suffer because of that name. It's a light-hearted title, and because it's light-hearted, some players might not think that Party Casino is as serious about its business as some of the other big-name Bwin sister sites. If you're one of those players, allow us to set the record straight. Party Casino is happy to have a laugh and a joke with you, but the quality and depth of its gaming portfolio is no laughing matter. The fact that Party Casino isn't quite on the same level as, say, Gala Spins isn't through lack of trying. Big money has been spent on adverts for Party Casino in the past, including high-profile sporting sponsorships and prominent TV commercial placements. For whatever reason, the breakthrough moment for the brand simply hasn't happened. The quality of the Party Casino offering isn't in doubt, though, and so perhaps this could be considered the secret treasure of the LC International Limited range.
Ladbrokes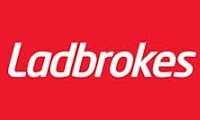 If Bwin were on almost any other casino network – perhaps legitimately any other casino network – it would be the biggest sports betting site on it by a country mile. Unfortunately for Bwin and the staff that work exclusively on it, Ladbrokes is a Bwin sister site. Compared to Ladbrokes, almost everybody in the sports betting world is competing for second place. Ladbrokes was the world's first (known) sports betting company and is easily the oldest still involved in the industry today. Ladbrokes has evolved and changed almost beyond all recognition since those early years taking wagers on dogs and horses. If you want to play poker with Ladbrokes now, you can do it. If you want to use Ladbrokes to bet on the outcome of the next General Election, they'd love to take your money. Ladbrokes is an all-purpose gambling company – and that's why it's the biggest site on this network.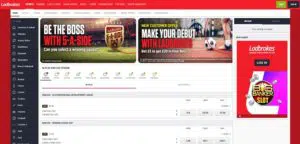 Coral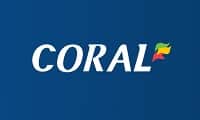 Having established that Bwin isn't the biggest sports betting website on this casino network, we must now confirm that it isn't the second biggest either. That honour goes to Coral – and anyone who works for Coral rather than Ladbrokes will probably be annoyed with us for saying that. To those people, all we can say is that the initials "LC" in "LC International Limited" are arranged in that specific order for a good reason. Ladbrokes comes first. That's no shame, though, and Coral is still a massive Bwin sister site. Coral isn't quite as old as Ladbrokes, but it isn't a million miles away. The first Coral store opened its doors in 2026, meaning Coral will celebrate its centenary within the current decade. We're sure that the famous old blue sports betting brand will find a special way to mark the occasion. In the meantime, it still offers fair and generous odds on all the biggest sporting occasions.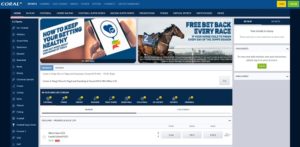 Gamebookers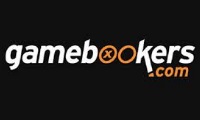 We've finally arrived upon a sports betting Bwin sister site that ranks below Bwin in the pecking order. Gamebookers is small fry compared to every other gambling brand under the LC International Limited umbrella – so much so that it's hard to see why the network company is holding onto the brand. It would likely be better off in someone else's hands, where it could receive more attention and have a better chance to flourish. At the moment, the welfare and performance of Gamebookers can't be a primary concern to its parent company and probably doesn't rank as a secondary concern either. Gamebookers is a vanilla sports betting site. It doesn't have the bells and whistles of a Ladbrokes or Coral, nor the casino attachments of Bwin. It focuses on one job in much the same way that Sporting Bet does but is yet to match even Sporting Bet in the success stakes. It's the odd one out in the Bwin sister sites family, but that doesn't mean it isn't worth checking out if you have sports bets to place.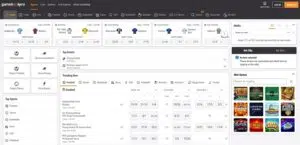 Party Poker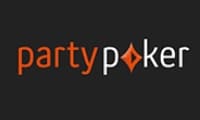 As Monty Python used to say, "And now for something completely different." Party Poker has nothing to do with sports betting unless you happen to count poker as a sport, which some people do. It's the most single-minded of the Bwin sister sites. All of the other sister sites either dabble in forms of casino entertainment aside from their speciality or have scope to do so in the future. Party Poker might be nominally connected to Party Casino, but it has no interest in anything that Party Casino does. It's here for poker and poker only. Party Poker might not yet be the biggest poker website in the UK, but it would love to hold that rank, and it's trying extremely hard to get there. It sponsors and hosts tournaments. It operates a streaming channel showing wall-to-wall in-person poker games. There's a Party Poker academy for new players and a socialising area for players to meet each other and form teams. It has everything an online (or offline) poker player could want – and that will ultimately be the key to its success.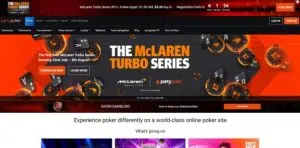 Gala Bingo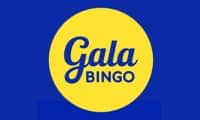 Gala Bingo used to be one of the biggest names on the British high street when it came to bingo halls. Now it doesn't have a presence on the British high street at all. Gala Bingo lost the bingo wars to Mecca Bingo, and almost all of the former Gala Bingo halls are now Buzz Bingo halls instead. That doesn't mean the Gala Bingo brand is dead, though. It just means it's turned its focus somewhere else. To be more specific, this Bwin sister site now exists only on the internet. Gala Bingo became a digital-only brand in 2015 and heralded its new status with a series of high-profile television marketing campaigns, including sponsorship of "The Chase" on ITV. It's arguably as big a deal online as it ever was offline and has successfully spawned both Gala Spins and Gala Casino.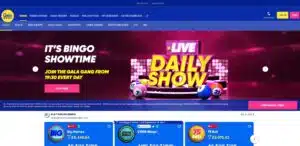 Ladbrokes Casino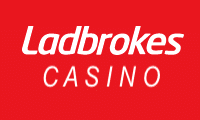 If you want to know how similarly LC International Limited treats its best-known casino and gambling brands, consider this fact. One of the Bwin sister sites is Bwin Casino – a fully-functional casino minisite embedded within the Bwin website itself. That's an idea that the network company took from its experiments with Ladbrokes. Gone are the days when you couldn't look to Ladbrokes for anything other than the latest sporting odds. Those days ended a very long time ago – and the existence of Ladbrokes Casino is the proof. Ladbrokes Casino is a vast collection of online slots, game shows, live dealers, table games and more delivered with the backing of the familiar Ladbrokes brand name. Customers don't even have to leave the main Ladbrokes website to interact with the games. The creation of Ladbrokes Casino was a power move from LC International – and the quality of the site is such that it could compete with almost any other casino site in the game.
Coral Casino
The creation of Coral Casino became inevitable the moment that Ladbrokes Casino was created. Even though both brands now share a roof with LC International, there's no way the people responsible for the Coral brand were ever going to let the people responsible for the Ladbrokes brand get one over of them. Every move made by either Coral or Ladbrokes in recent years has been mirrored by the other, right down to the creation of bingo and casino minisites. Coral Casino is a viable Bwin sister site for all of the same reasons that Ladbrokes Casino is. It features a similar range to Bwin Casino, it has all the promotional lower of Ladbrokes Casino, and ultimately it comes from the same parent company. The quality of LC International Limited's casino is reasonably consistent across the entire range, so as long as you like one, you're likely to enjoy them all.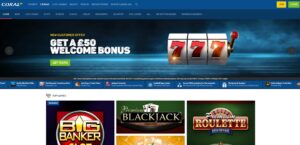 Bwin News
: Bwin has recently published an article focusing on the legendary golfer Tiger Woods as he makes a much-anticipated return to the PGA Tour at the Hero World Challenge in the Bahamas. Woods, who has been recovering from ankle surgery since April, has not played competitively since withdrawing from The Masters. At 47 years old, Woods is the host of the invitational event at Albany, and Bwin is offering odds of 66/1 for his victory on his return. The article also features a range of other betting specials for Woods in the first round, including 7/2 odds for him to birdie the first hole, 5/4 to make five or more birdies/eagles and 5/4 to shoot 71 or lower. In the overall Hero World Challenge betting, Woods is placed at 7/2 for a top-five finish and evens to make the top 10. The article provides a comprehensive look back at the highs and lows of Woods' career, from his first major win at the 1997 Masters to his struggles with injuries and personal scandals.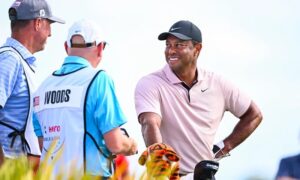 The Bwin article delves into Tiger Woods' storied career, highlighting his remarkable achievements and the challenges he has faced. It recalls his record 15-shot victory at the 2000 US Open and his historic 'Tiger Slam', where he held all four major titles simultaneously. The piece also reflects on Woods' 2008 US Open triumph, achieved despite severe knee injuries, and his incredible comeback at the 2019 Masters. On the flip side, the article discusses the lows of Woods' career, including the death of his father, personal scandals, injuries, and his DUI arrest. These moments paint a picture of a golfer who has experienced the zenith of professional success and the nadir of personal challenges.
: Bwin, which we've praised before for its comprehensive coverage of the football world, has recently looked into the history of the biggest points deductions in football, with a particular focus on Everton's unprecedented situation in the Premier League. The article by Stuart Walker on Bwin's website highlights Everton's record Premier League points deduction due to a breach of financial rules on profit and sustainability. The Toffees, having lost £124.5m over three years, exceeded the permitted loss amount by £19.5m, resulting in a 10-point penalty. This is the largest deduction in English top-flight history and has plunged Sean Dyche's team into the relegation zone. The article provides a historical perspective, noting that Everton is only the sixth team in the history of the English top flight to receive a points deduction, with previous instances including Portsmouth and Middlesbrough. The piece also touches on other clubs like Sunderland, Arsenal, and Manchester United, who have faced similar penalties in the past.
The article goes beyond just Everton's current predicament, offering insights into the broader context of points deductions in football. It discusses the rarity of such penalties in the Premier League compared to the rest of the English football pyramid, citing examples like Luton Town's 30-point penalty in 2008/09 and Leeds United's 15-point sanction. The piece also explores the most severe sanctions in football history, particularly in Italy's Serie A during the Calciopoli scandal, where clubs like Juventus faced harsh consequences. Furthermore, the article assesses the potential impact of Everton's points deduction on their survival hopes. Despite the setback, Dyche's team has shown promise this season, particularly in attack, and the article suggests they still have a strong chance of avoiding relegation.
: Bwin is all set to capitalise on the excitement surrounding the inaugural Las Vegas Grand Prix, a momentous event in the Formula 1 calendar. This weekend, the world of Formula 1 makes history with its first-ever race in Las Vegas, a city synonymous with spectacle and grandeur. The race, which is the third US event on the 2023 calendar, promises high-speed thrills as it winds through iconic landmarks like Caesars Palace and the Bellagio, down the famous Vegas Strip. The circuit is expected to rival the 'temple of speed' at Monza, suggesting a fast-paced and exhilarating race. Reigning world champion Max Verstappen, already with 17 wins this season and his third consecutive world title in the bag, is the favourite to win. His Red Bull car, known for its exceptional straight-line speed, seems perfectly suited for Vegas's new challenge. However, the race presents unique conditions, with lower night-time temperatures posing a different kind of test for tyre management, an area where Red Bull has excelled all season.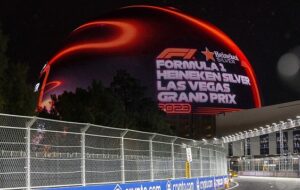 Bwin's betting tips highlight some intriguing possibilities for the Las Vegas Grand Prix. While Verstappen leads the odds at 2/11, his teammate Sergio Perez is a longer shot at 16/1. The cooler conditions might favour Ferrari, known for their strong pace but often hard on tyres. Charles Leclerc, at 16/1, is determined to claim his first win of the season, while Carlos Sainz, the only non-Red Bull driver with a win this season, also stands at 16/1. An interesting bet is on Fernando Alonso, who recently showcased a dramatic return to form with a podium finish in Brazil. With his experience and the track's potential to level the playing field, Alonso at 4/1 for a podium finish is a bet worth considering.
: Another week has gone by in the Premier League, and as ever, bwin is offering some intriguing betting options for football enthusiasts. Their Enhanced Accas feature provides price boosts on popular combinations from around the world, adding an extra layer of excitement to the betting experience. For instance, Arsenal, smarting from a controversial defeat, are expected to bounce back against Burnley with odds at 2/11, considering their unbeaten record at the Emirates Stadium this season. Newcastle, riding high on an unbeaten league run, are favoured at 13/20 to win against Bournemouth, a team still reeling from a heavy defeat at Manchester City. Crystal Palace and Everton, both finding their form, are predicted to draw at 11/5, a reflection of their recent performances and resilience.
Manchester United, under the guidance of Erik ten Hag, are tipped at 7/20 to overcome Luton, despite their recent struggles at Old Trafford. This prediction hinges on United's ability to turn their home form around and capitalise on Luton's weak away record. Wolves, facing Tottenham, are given odds of 21/10. Tottenham's recent defeat to Chelsea and the suspension of key players could see Wolves, who have shown their mettle against top teams at home, emerge victorious. These predictions from bwin not only offer a glimpse into the potential outcomes of the matches but also highlight the depth and insight of their football analysis, making bwin a go-to source for detailed and informed Premier League betting insights.
: As the Premier League gears up for the weekend's action, bwin is offering football fans a chance to win big with their predictions. This weekend, they've lined up a tantalising 108/1-plus accumulator, focusing on five key matches that could turn the tables in the league. For those who fancy a flutter, bwin's Enhanced Accas provide price boosts on popular combinations, adding an extra layer of excitement to the weekend's fixtures. The predictions kick off with Brentford, who are expected to continue their winning streak against West Ham, with odds of 21/20. Burnley's clash with Crystal Palace offers another opportunity for a turnaround, with the former pegged at 33/20 to claim victory. Everton's recent form suggests they could upset Brighton at 2/1 odds, while a draw between Newcastle and Arsenal is anticipated at 12/5, considering both teams' strong performances. Finally, Wolves are favoured to win against Sheffield United with odds of 98/100, despite the absence of the injured Pedro Neto.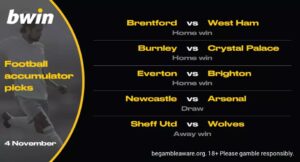 Bwin's platform not only provides the thrill of the bet but also the expertise to guide punters through the Premier League's unpredictable journey. With a comprehensive analysis of each game, bettors are equipped with all the necessary insights to make informed decisions. The stakes are high, and the rewards are even higher for those who dare to predict the outcomes of these pivotal matches. The site's Premier League predictions offer a chance to engage with the sport on a deeper level. And for newcomers, there's a safety net – if your first wager is a loser, you could receive up to £20 back as a free bet, ensuring that your betting journey is as risk-free as it is thrilling. Terms and conditions apply, but the opportunity for victory is open to all who are ready to take part in the weekend's football fever.
: Bwin is pulling out all the stops for this Sunday's Manchester derby, and let us tell you, it's going to be a cracker. Manchester United and Manchester City are set to lock horns in what promises to be one of the most electrifying games of the season. And Bwin? They're making sure you've got every reason to be glued to your screens. United, under Erik ten Hag, have been finding their feet after a rocky start, while City are chasing their fourth consecutive Premier League title like a greyhound after a hare. Bwin's opening odds are leaning towards a City win at 68/100, but don't discount United just yet. They've got a decent recent derby record, winning five of the last 12 meetings. But if you're feeling adventurous, Bwin is offering odds of 11/8 for a City win with over 2.5 combined goals. Now, that's a bet worth considering!
Betting on this one isn't just about the match outcome. Fancy an early goal? Bwin has you covered with odds of 6/1 for City to score in the first 10 minutes. And let's not forget the players. Julian Alvarez and Erling Haaland are the men to watch, with odds of 13/5 for either to open the scoring. It's a betting smorgasbord, and Bwin is serving it up on a silver platter. So, whether you're a Red Devil or a Citizen, Bwin's got something for everyone this weekend. It's not just about enjoying the game; it's about making it more thrilling with a cheeky bet or two. After all, what's a derby without a bit of extra spice?
: Bwin is back with another round of Premier League predictions, and they're not holding back. The betting giant is aiming for a near-101/1 accumulator this Saturday, and they've got some intriguing picks. From Bournemouth and Wolves locking horns in a draw at 12/5 to Chelsea and Arsenal sharing the spoils at 12/5, Bwin's Enhanced Accas are the talk of the town. Let's delve into some of the juicier bits, shall we? Eddie Howe's Newcastle is predicted to triumph over Crystal Palace at 4/9, thanks in part to their formidable home record. Meanwhile, Nottingham Forest, who've been on a roll at the City Ground, are tipped to beat Luton at 13/20. And let's not forget Brentford and Burnley, who are expected to draw at 27/10. Brentford's been a bit shaky lately, but Burnley's expansive style could make this a nail-biter.
Should you take these predictions more seriously than the predictions of any other betting site? Well, if you're a Bwin aficionado, you'll know that these Enhanced Accas offer boosted prices on popular combinations. It's like having your cake and eating it, too, but with better odds. So, whether you're a seasoned punter or a newbie looking to dip your toes in the betting pool, Bwin's got something to tickle your fancy. And remember, if your first wager (with 3+ selections at odds of 1/2 or greater) doesn't pan out, Bwin's got your back with up to £20 money back as a FreeBet. How's that for a safety net?
: The Rugby World Cup of 2023 is finally heating up, and who better to give us the lowdown than Bwin, the self-professed oracle of sports betting? In their latest update, they've laid out the odds for the remaining teams, and it's as unpredictable as a game of rugby bingo. First up, we've got the hosts, France, sitting pretty with odds of 11/4. They've been on a roll, topping Pool A with four wins in four games. But hold your horses; Ireland is also at 11/4. They've been scalping champions left and right, including South Africa, and are set to face New Zealand in a quarter-final that promises to be as thrilling as a last-minute try. Speaking of South Africa, they're not far behind with odds of 7/2. They've had a bit of a hiccup, finishing as runners-up in Pool B, but they're still in the game. New Zealand, the three-time champions, are at 4/1 odds. They've recovered from their initial loss to France and are now looking to settle scores with Ireland.
But wait, there's more! England, despite their shaky start, have odds of 11/1. They're set to face Fiji, who stunned them a few months ago. And speaking of Fiji, they're at 40/1, the same as Argentina. Wales, who've been consistently reaching the knockout phase, are at 20/1. So, what does this mean for Bwin? Well, they've been consistently updating their odds, keeping punters on their toes. It's like a rollercoaster, but for your wallet. And let's be honest, in a tournament as unpredictable as the Rugby World Cup, having a reliable guide like Bwin is as comforting as a pint at the pub after a hard-fought match.
: There's always a World Cup competition happening somewhere in the world of sport if you look hard enough. The Rugby World Cup is happening right now (and seems to be going on forever), but that's already old news in the eyes of Bwin. It's already turned its attention to the Cricket World Cup, which begins on October 5th. We expect that every betting site will have a Cricket World Cup guide available before the tournament begins, but all the others will have to go a long way to beat the Bwin guide for depth. Rarely have we seen a betting and form guide that includes so many graphs, charts and tables. Does the fact that Trent Boult of New Zealand has conceded fewer runs per over than any other bowler since 2019 make New Zealand more likely to win the tournament? Probably not, but Bwin is happy to pop it on a graph for you anyway.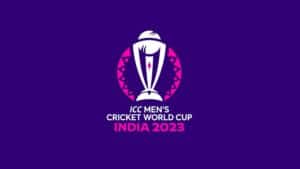 There are quite literally thousands of stats you could look at to help you determine who the ultimate victor is likely to be, but there's no greater guide than the odds. If Bwin have done their maths right, India should be walking away with the trophy. They've been made favourites at Bwin with odds of 2/1. England, surprisingly, are listed as second favourites with odds of 11/4. That means England are considered more likely to win the World Cup than Australia (4/1) despite Australia's victory in this year's Ashes. Pakistan are 11/2 with Bwin, with New Zealand at 9/1. If you're more interested in betting on the rank outsider, that would be the Netherlands at 500/1.
: The past week has seen the draws completed for all of European football's top tournament competitions, and that's cause for the writers and odds makers at Bwin to get very excited. The Champions League and the Europa League (and, to a lesser extent, the Europa Conference League) are popular with sports bettors, so the moment the last name is pulled out of the last bag, Bwin starts calculating the likelihood of the teams involved winning their matches and groups and progressing further through the competitions. A new blog by Andrew McDermott on the Bwin website assesses the chances of every English team in Europe this season, and it makes for interesting reading.
Andrew kicks off his blog by looking at Arsenal, who he thinks are likely to win their Champions League group comfortably despite the presence of Sevilla. Arsenal are 2/5 to achieve that. Holders Manchester City have a soft-looking group that includes Young Boys and Red Star Belgrade and are an astonishing 1/10 to win the group. Manchester United, a club in turmoil, are listed at 1/10 to qualify but are fancied to finish second behind Bayern Munich. In the form they're in, you wouldn't be surprised to see them finish behind Galatasaray or FC Copenhagen either. Rounding out the Champions League clubs, Newcastle are listed at 9/4 to win their group. They're more likely to finish second behind favourites PSG, who are 11/10. Odds for clubs in the Europa League and Europa Conference League are also available at Bwin, including Brighton at a stingy-looking 19/20 to win their Europa League group above Ajax and Marseille.
The Rugby World Cup isn't as big a deal as the football World Cup, but it's still a major event whenever it rolls around – and it's here now. That means it's a very exciting time for millions of rugby fans all over the world and also for the bookies who offer odds on rugby. That includes Bwin, which has done what it always does by publishing a bettor's guide to the forthcoming festivities and fixtures. The blog appeared on the Bwin News website yesterday, which is what some people might refer to as "cutting it fine." Many people reading this will have fond memories of a Jonny Wilkinson-inspired England becoming Rugby World Cup winners twenty years ago in 2003, but if Bwin has its odds right, the chances of an England win this time around are somewhat remote.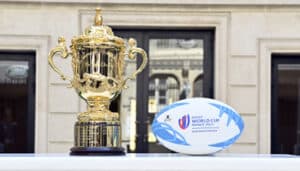 According to Bwin, the favourites for the Rugby World Cup are the All Blacks of New Zealand. That shouldn't really come as a surprise to anybody, including people who don't particularly know much about rugby. New Zealand are priced at 14/5 with Bwin, which puts them a nose ahead of France at 3/1. The French won the Six Nations in dominant fashion last year and have several of the best players in the world, including Antoine Dupont at scrum-half. South Africa are joint third favourites with France, while Ireland are priced at 9/2 and Australia come in at 12/1. You're probably wondering where England are at this point, so we'll tell you – they're at 16/1.
: Trying to predict the likely winner of the UEFA Champions League is very difficult before the groups have been drawn. Even the biggest and best teams might struggle to make the knockout rounds if they're drawn in one of the competition's infamous "Groups of Death," whereas the odds drastically improve for contenders who end up in soft-looking groups. The draw finally took place yesterday, and Bwin has adjusted its odds accordingly. To get people interested in placing early wagers on the competition, it's also drawn up a blog post authored by Andrew McDermott covering the likely winners. If Bwin and McDermott are right, the famous giant trophy should be coming back to England for the second season running.
No matter how the draw turned out, it would have been very difficult to look past Manchester City regardless. They won the trophy at a canter last season and are dead set on doing the same again this time. They've been handed an incredibly kind draw and will face Leipzig, Young Boys and the utterly unheard-of Crvena Zvezda from Serbia. Accordingly, City are now listed at 11/5 to be Champions League winners at Bwin. City's neighbours Manchester United, on the other hand, are way out at 18/1. That probably has a lot to do with the fact that they're going to have to get past Bayern Munich, Galatasaray and Copenhagen just to make it out of the group stage. Given the indifferent form with which the Red Devils have begun the season, that might be easier said than done.
: Tennis doesn't get a lot of attention compared to most other major sports in the UK. Millions of people tune in each year when Wimbledon comes around in the calendar, but then we tend to forget it again until next summer. The sport, however, continued unabated, and next Monday will see the beginning of the US Open at Flushing Meadows. That's big news for Bwin, which hopes to take a lot of money in wagers placed in the tournament. As such, Stuart Walker has been running the rule over the contenders for the tournament in a blog on the Bwin News page.
Walker's pick for the favourite to win the tournament won't surprise anybody – it's twenty-year-old Spaniard Carlos Alcaraz, who won the tournament last year and followed up by winning Wimbledon this year. He's widely seen as the man who will dominate tennis for the next decade and is expected to retain his crown here. If you're more interested in a tip for who might walk away with the women's crown, Walker – and, by extension, Bwin – thinks that it's likely to be Poland's Iga Swiatek, who's already won the French Open this year and is on the hunt for a fifth grand slam title. That would take her level with Maria Sharapova and Martina Hingis in terms of career accomplishments. If you're not interested in backing the favourites, you might be more interested in Italy's Jannik Sinner as a contender to win the men's tournament and Coco Gauff for the women's.
: We've become so accustomed to watching Entain Plc succeed in the past few years that it's surprising and a little unsettling to see the company take a backward step, but it's happened during the past week – and the backward step specifically relates to Bwin. Entain Plc operates all of the Bwin sister sites as well as Bwin itself and offers its brands in almost every licensed territory in the world. Those territories include New Zealand, but not all of the Entain Plc brands will be available there in the future. Its core brands like Coral and Ladbrokes will remain available, but Bwin and Party Poker are to be withdrawn from New Zealand on August 28th.
As of the time of writing, Entain Plc hasn't given a reason for the withdrawal of Bwin from New Zealand. However, several sources have speculated that it might have something to do with a partnership that Entain Plc struck up with the government of New Zealand in June. Under the terms of this partnership, Entain Plc has exclusive access to New Zealand's sports and racing betting agency (known as TAB) and will enjoy full control over all TAB-related betting and broadcasting. The contract is for twenty-five years and will give Entain Plc almost total control over the New Zealand sports betting market. It's likely that Bwin is being withdrawn not because it's failed but because its parent company no longer has need of its services in that part of the world – it already has the market wrapped up.
: When people bet on football, they don't tend to place single bets. Part of the fun for a lot of football fans is putting on an accumulator bet and then dreaming of seeing all of their bold predictions come in, netting them hundreds or even thousands of pounds. Bwin knows that just as well as any sports betting site knows that, which is why the top post on the Bwin blog this week is about accumulator picks. It's picked out five of the Premier League games happening this weekend for what it believes will make a perfect five-fold accumulator, coming in at a combined 47/1.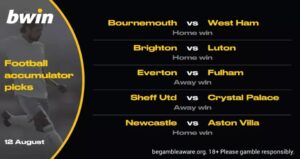 Andrew McDermott, who wrote the blog post for Bwin, begins with a prediction that Bournemouth will beat West Ham at home. That's a prediction we've also seen at a couple of other sports betting websites, and we think it's a bold one given the fact that West Ham won a European trophy last season while Bournemouth narrowly dodged relegation. Brighton are then picked to beat Luton at home, which ought to be a safe bet, and then Fulham are backed to win away at Everton. Everton fans won't be happy with that prediction, but it's more likely than a home win. Bwin's fourth pick is for Crystal Palace to win away at Sheffield United, which might be the boldest selection of the bunch, and then Newcastle to win at home against Aston Villa. Only two of those results look likely to happen to us, but perhaps that's why we don't write prediction blogs for Bwin.
: The return of Premier League football also means the return of Premier League fantasy football. For some people, that's even more important than the football itself. If you're the kind of person who can't enjoy football unless you're also trouncing your friends in your fantasy football league, you might want to pay attention to a new post that Tony Kelshaw has written on the Bwin news page this week. He's been casting his eye over the performance of players last season and their likely performance in the season ahead in an attempt to work out who's a must-buy and who's better left on the shelf. Some of his conclusions may surprise you.
According to the Bwin news post, the worst performer based on average price and points return last season was Kai Havertz, with Alexis Mac Allister in second place and, surprisingly, Newcastle's captain, free kick and penalty taker Kieran Trippier in third place. Trippier missed a good chunk of last season through injury, which probably explains his placement here. Both Havertz and Mac Allister have moved in the summer transfer window, so their performance last season might not have any bearing on their performance this season. Perhaps Bwin's research isn't as helpful as we might have hoped for. On the other hand, Bwin reckons that Phil Foden, Leandro Trossard and, bizarrely, Harry Kane are likely to represent good value for money. Given that Bwin's odds say Kane is more likely to start the season at Bayern Munich than with Spurs, that's a strange call.
: This week sees Terence Crawford take on Errol Spence in a boxing match that the Bwin news blog believes more people ought to be paying attention to. The fight sees two of the greatest pound-for-pound boxers in the world go toe-to-toe for the first time, but it hasn't generated as much hype as big world championship boxing matches usually do. In fact, boxing fans seem to be more interested in the latest Tyson Fury circus of a fight against former UFC Champion Francis Ngannou in Saudi Arabia, which is a sad state of affairs. Concerns about the future of boxing aside, if you're a fan of the sport, you might be interested in Bwin's take on the winner of the Spence vs Crawford fight. The question was put to Bwin blogger Tony Kelshaw, and here's what he thinks.
Kelshaw notes that both fighters will walk into the fight at the T-Mobile Arena in Las Vegas with unbeaten records, but unless a draw happens, only one fighter will walk out with their unblemished record intact. That man, in the opinion of Kelshaw, will be Crawford. Bwin makes Crawford the 4/6 favourite to win the fight and hold on to his world title. He certainly has the track record to do it – the fighter is 39-0 and has big British names like Kell Brook, Ricky Burns and Amir Khan on his resume of victories. Errol Spence has also beaten Kell Brook in the past, plus former world champions like Mikey Garcia and Lamont Peterson. He's no mug, which is why he's 6/5 to be the victor. The draw is currently listed as 14/1, so Bwin expects there to be a definitive winner on the night.
Most of the big sports betting websites have blogs, and Bwin is no exception. You'll actually find well-maintained blogs at most of the Bwin sister sites that focus on sports, too – they tend to be a feature of the operator's brands. Bwin's blog tends to contain more "hot takes" than those of most of its sister sites, though, and this week has proved to be no exception as the blog's writers cast their eyes over all the latest happenings in the world of sport. This week, Tony Kelshaw has given his assessment of the forthcoming Hungarian Grand Prix.
The big news in Formula 1 is that the eminently lovable Australian driver Daniel Ricciardo is back on the grid just seven months after his active Formula 1 career appeared to come to an end at the end of last season. He was due to spend this season as Red Bull's backup driver, but that all changed last week when AlphaTauri made the brutal decision to fire Nyck De Vries less than ten races into his tenure. De Vries had been underperforming, but the AlphaTauri is a bad car this year, and his teammate Yuki Tsonoda had barely been faring any better. The temptation to bring in a senior driver like Ricciardo to turn things around obviously became too great for AlphaTauri to resist, and so here we are. Bwin doesn't seem him having a big impact in Hungary, though – they make Max Verstappen the favourite to win yet again at 1/3 in what's becoming a dull procession of a season in the world's most popular motorsport.
: Football-related sponsorships have been important for big-name betting and gambling companies in the past few years. Such sponsorships aren't cheap, but the privilege of being able to splash your brand's name all over the shirt of a famous football team or the name of a famous league or cup works wonders for brand awareness. Bwin knows that better than most because it was once the shirt sponsor of Spanish giants Real Madrid. The days of such sponsorships will soon be over in England thanks to a new government initiative and a voluntary ban introduced by Premier League clubs, but such restrictions don't exist abroad. Nevertheless, the past week has seen Bwin's name vanish from a top-class football competition.
Until July 12th, Bwin was the title sponsor of Liga Portugal, which is the Portuguese equivalent of the English Premier League and home to massive clubs like Benfica and PC Porto. We're not sure why Bwin has ended its sponsorship arrangement, but Liga Portugal has signed a new four-year deal with rival company Betclic. Interestingly, there's no mention of any of this on the Bwin News page, which prefers to focus on its top hints and tips for Wimbledon, The Ashes, and the forthcoming 2023 Women's Football World Cup. Ons Jabeur is the Bwin tip for Wimbledon Women's Champion for anybody interested. As for the Women's World Cup, Bwin isn't sure about the potential for an England win. It has the Lionesses in second place behind overall favourites, the United States of America.
: Anticipation for the next season of the Premier League will be beginning to brew as teams begin to announce new signings as well as departures. Those players who believe they know how the 23/24 season of the Premier League will play out may be interested in the outright odds over at Bwin. One interesting set of odds over at Bwin is their Premier League Winners for the 23/24 season, with the current holders of the title Manchester City having odds of 4/7, coming off the back of their treble-winning season. Liverpool arguably had a disappointing season last time around, with many thinking they would challenge Manchester City to win the league, but they were only able to get themselves into 5th place after a good run of form. Many believe they will be able to turn it around this season, with odds of 15/2 for them to win the League. Rather than Liverpool, it was, in fact, Arsenal who gave Manchester City a run for their money last season, with them being sat in 1st place for a large portion of the season. Bwin has odds of 8/1 for Arsenal to win the Premier League next season as they try and improve from their position last season.
Looking at the other end of the table, Bwin also have odds on which team will be relegated from the Premier League next season, with Luton Town being the odds-on favourite with odds of 1/3, followed by fellow newly promoted team Sheffield United who have odds of 4/5.
: Bwin is operated by one of the biggest names in the iGaming space, that being Entain. This week Entain made the news as they announced they would be launching a new bingo game with licensing partner Gaming Realms. This bingo game is called Slingo Bingo, and it is exclusive to Entain sites in the UK. It is great to see Entain partner with companies such as Gaming Realms to create a new and unique gaming experience for players as they continue to innovate within the gaming Space.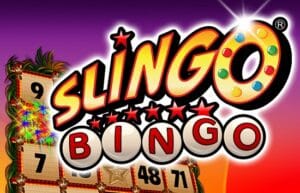 UK football fans may be feeling a bit lost at the moment; after enjoying the final day of the Premier League season, they will be realising they now have to wait to watch their favourite team every week. This weekend they will get their last bit of UK football for a while as the final in the FA Cup is set to take place; A Manchester derby will take centre stage here, as Manchester City and Manchester United will fight over the FA Cup trophy. Manchester City could end the season with a treble, as they have won the Premier League and are in the finals of both the FA Cup and the Champions League; Bwin has odds of 49/100 for them to win this match as they move towards this goal. The treble has only been done by one other team in England, that being their opponents and rivals Manchester United, who will be aiming to stop City's treble dream; they have odds of 5/1 to win this match.
: Bwin's operating company is one of the biggest in the iGaming space, operating some of the biggest names in the industry such as Bwin themselves, as well as high street names like Ladbrokes and Coral. Because of this, it will come as no surprise to hear they have been in the news since the release of the white paper, which highlighted a government plan to tighten regulation in the iGaming space. This week Entain found themselves in the news for some negative news, as they have been accused of aggressive lobbying against the government plans for reforms. These accusations come from a reported funded plan to mobilise people to write a complaint to their MPs about the planned changes. This story is still ongoing, and Entain has not given a statement about these supposed 'leaks'. However, before this news came out, Entain did give a quote saying that they welcomed these important steps, which contradicts this report. We will report here on any new news that comes out with regard to this story.
Looking over at the Bwin site, many fans will have a keen eye on their sports betting site this week as we head towards the final day of the Premier League season. One of the most interesting games for the final weekend is Arsenal vs Wolverhampton Wanderers. Arsenal have seen themselves in the top spot of the league for most of this season. However, in the end, they dropped out and left the title for Manchester City. They will be looking for a win here to set their fans home happy, with odds of 39/100 of this at Bwin and odds of 13/2 for Wolves to win.
: Recently, we have seen the release of the Gambling Act review White Paper, which has been in the works for 28 months. In summary, this review aims to ensure that customers are safeguarded by making sure 'gambling happens safely' to do The Government has pledged to maintain its original objectives of strengthening gambling's regulatory and legislative frameworks to make sure they can protect children and vulnerable people, as well as ensuring fairness and openness and making sure gambling is free of crime.
After the release, many interested in the iGaming space were waiting to see how the big names in the industry would react. Bwin's operating company Entain spoke on the White Paper back in October, as they predicted it would bring balanced and proportionate regulation, and with this release, they have given another quote. The CEO of Entain stated that the White Paper is an important step towards creating a regulatory framework that is robust and is fit for the current digital age, as well as creating a level playing field for all operators. Furthermore, they said that they welcome these new regulations, as they will aim to preserve the market for players who enjoy recreational betting and gaming while also providing better protection for players, something they believe is important. It is great to see Entain encouraging better regulation in the industry as they seek to create a safer gaming experience for their players. We will update readers here on any further updates surrounding this story and Entain.
: Back in January, we reported that Bwin's operating company Entain had purchased BetCity, and this week we have an update on this. However, it is not positive news. This week it has been reported that the company has been hit with a 400,000 Euro fine by Dutch regulator de Kansspelautuoriteit, with the reason being that they believe BetCity and Entain have targeted young adults with gambling advertisements. The inquiry began because BetCity had sent messages on their sites promoting the brand; however, they allegedly didn't take the relevant steps to make sure these adverts did not get seen by young adults. When we know more about this story, we will be sure to update readers here.
Over on the Bwin sports betting site, they have updated all of the odds for this week's mid-week Premier League action. One of the most interesting matches set to take place is Manchester City vs Arsenal, as this match may be the match that decides the Premier League winner. Arsenal currently sit in 1st place in the league table. However, they have dropped points recently against teams like West Ham and Liverpool, allowing Manchester City to close the gap between them. Bwin has odds of 17/5 to win this match. Manchester City on the other hand has won their past 5 games (before game week 32) so they are arguably the most in-form team out of the pair. They will host this match and Bwin have odds of 3/5 for them to win.
: Bwin's operating company has made headlines this week as it has been announced that they have bought 365scores, a sports media company. 365scores was founded in 2012, and it covers ten different sports and over 2,000 competitions worldwide. This purchase is said to help improve Entain's interactive content and experiences for players. The price of the purchase is said to be up to £160 million, with contingent payments of up to £10 million. With Entain expanding its global reach in the past couple of months, launching in countries such as Canada and the Netherlands, this partnership may be very important to ensure they can offer these customers the best experience possible.
Looking over at the Bwin sports betting site, players may have seen that they have updated their outright odds for the English Premier League. Despite Arsenal sitting at the top of the league table, Bwin has the highest odds for Manchester City to win the league, with odds of 8/11. City have won the past 4 out of 5 seasons, so they know how to do it, and with Arsenal dropping points to Liverpool at the weekend, they are only 3 points behind them, so this is more than possible. Arsenal have odds of 11/10 to win the league this year, a title they have not held in 9 years. They have sat in first for most of this year's season, so they will be desperate to keep their space, but will the youngest squad in the Premier League have what it takes?
: Over at the bookmaker's side of Bwin, they are returning to the Premier League after the international break with all the odds for the upcoming matches. One of the most interesting matches of the weekend is Newcastle United vs Manchester United, as they will face off in a rematch of their EFL Cup Final clash, this time within the Premier League. In the EFL Cup Final, Manchester United got the win over Newcastle. However, they'l be wondering if they do the same this time with one of their main men (Casemiro) being suspended and Newcastle United having their #1 keeper back (Nick Pope) who was not available for the final. Over at Bwin, they have odds of 37/20 for Manchester United to pick up a win and odds of 29/20 for Newcastle to win. Both teams will want a win here as there is only 3 points difference between the two teams, so this match could define who gets Champions League football next year, and who doesn't.
Kicking off the weekend is Manchester City vs Liverpool, a match which will see both teams try and get the 3 points to climb up the table. City are in 2nd place; however, they will be chasing top-of-the-table Arsenal as they would like to win their 5th Premier League in the past six years. Bwin has odds of 3/5 for this result. They have odds of 17/4 for Liverpool to win, as they aim to get into the top 4, a position they have held in the past six seasons.
: Bwin's operating company Entain has made the news this week, as they have hit a massive milestone for the brand. This week it was reported that Entain has reached 10,000 games on their global gaming platform. Entain spoke on this milestone, stating that the wide range of games within their portfolio means that all customers will have something they will enjoy. They also spoke on the ever-changing nature of technology and customer behaviour, as they talked about how customers want new experiences, content and opportunities to play, and advancements in technology allow them to meet these needs.
Premier League action will see a bit of disruption this weekend, as teams that have been lucky enough to continue in the FA Cup will have their league game postponed to play in the tournament. One of the most interesting matches set to take place is on Sunday night, as Manchester United will take on Fulham. Manchester United will be looking to make a move towards another trophy this season, as they recently beat Newcastle United to win the EFL Cup. However, their last game saw the red side of Manchester draw to Southampton, which will be a disappointing result for them considering their position in the league. Bwin has odds of 49/100 for Manchester United to win this game, while they have odds of 21/4 for Fulham to win, and continue to upset Premier League teams like they have all of this season, as they were one of the favourites to be relegated, but have got themselves in the top half of the league.
: Football fans will be watching the clock and calendar, as they count down the days until this weekend's Premier League action. AFC Bournemouth vs Liverpool will kick off the weekend's matches, and it is sure to be an interesting one, as Bournemouth are sat at the bottom of the Premier League table, and their form hasn't been great as they have lost their last two matches, so they will aim to turn their luck around with a win in this match and move out of the relegation zone, with 1 point being the difference between them and 17th place. Bournemouth to win has odds of 21/4 over at Bwin, while a draw (which may be all they need) has odds of 18/5. Liverpool's form has been hit-and-miss this season. However, they do sit in the top half of the league table, and they have odds of 10/21 to win this match.
If players prefer the casino offering over at Bwin, then they will be happy to know that they have added some new games to their site this week. One of these new games is Light and Wonder's Flaming Tomatoes: Cash Slot, a video slot that has a unique theme with Tomatoes taking centre stage. Although this theme is very outside of the box and may not be too interesting to many players, it has some pretty decent visuals. This game is played on a grid with five reels, three rows and 20 betways. It has a max win of x5000 your stake and an RTP of 94%.
Can Bwin Be Trusted?

★★★★★
Bwin is a 3 Star trusted casino.
1. UKGC License

Bwin's operations in the UK are covered by the UKGC licence held by LC International Limited, reference 54743.

2. UKGC Fines

LC International's parent company Entain Plc was forced to pay £17m to the UKGC in August 2022 owing to serious failings with its handling of customer interactions and verifying source of funds.

3. Customer Service

As with all LC International Limited brands, Bwin offers no telephone support but can be contacted through email, live chat, or social media.

4. Trustpilot Score

Bwin has a very low rating of 1.4 out of 5 after over 1200Trustpilot reviews.

5. Company Location

LC International Limited, which operates Bwin, is based in Gibraltar.

6. Visible T&C's

Bwin's promotions come with their requisite terms and conditions clearly marked.

7. Social Media Presence

Facebook and Twitter/X are used for more than just promotion by Bwin – they're used for customer service, too.

8. Number of Sister Sites

There are thirteen Bwin sister sites under LC International Limited's management.

9. Games portfolio

We're reviewing Bwin as a sports betting site only, but a large portfolio of other games is available via Bwin Casino.

10. Gamstop links

Bwin supports Gamstop, and hosts a Gamstop link and logo in the footer of its website.

Overall SCORE >

★★★

★★ – 4/5 Stars
Bwin Casino Review 2023
Bwin has been on the internet since 1997 but hasn't always been available in the UK. It started out as an Austrian betting website (the name is short for "bet to win") and had a uniquely Austrian focus, but slowly spread out across mainland Europe. It was ElectraWorks that first spotted the potential of Bwin and brought it to the UK, but ElectraWorks no longer exists. With Bwin up for grabs, LC International Limited stepped in and snapped it up, adding it to a sports betting roster that already included both Ladbrokes and Coral. Is Bwin disappearing from view, eclipsed by its more illustrious neighbours? Or is it thriving and learning from the best in the business? It's review time.
Bwin's website works just as well on a laptop as it does on a mobile phone, but you don't have to use your mobile browser if you're playing at Bwin on a smaller screen. The official Bwin app is available through both Apple's App Store and the Google Play Store for Android phones. It's highly rated by those who use it.
Bwin Welcome Offer
Bwin's welcome offer is pretty weak when you compare it to what's up for grabs at the other sports betting websites under the LC International Limited umbrella. Rather than getting free bets – which tends to be par for the course with this network company – new players get a "backup bet." How it works is that new players sign up, make a deposit of £10 or more, and then make a sports bet containing three or more selections up to a maximum value of £20. If they win, they receive their winnings as normal. If they lose, £20 is returned to them as a free bet. The bet cannot be split, so all £20 must be placed on a single fixture or event. The bet expires in seven days if it isn't used. In practice, this means that a new player who wins with their first bet gets no welcome offer whatsoever. That's hardly rolling out the red carpet.
Ongoing Promotions
We're going to separate out the Bwin promotions here because some of the ongoing offers at this website pertain only to Bwin Casino or the poker part of the site. We have dedicated pages for those aspects of Bwin, whereas here, we're concentrating only on Bwin as a sports betting website. Unfortunately, what we find when we dismiss those other promotions is that we're not left with much in the way of substance. There's no Bwin loyalty scheme. Existing players and newcomers at Bwin are treated in exactly the same way. We're all for egalitarianism, but loyalty to a site should generally be rewarded, and it's a shame Bwin doesn't agree with that idea.
The most effective ongoing promotion at Bwin is "best odds guaranteed." The offer relates only to horse racing, but it's a guarantee that you won't find better odds on any horse or any race anywhere in the UK or Ireland. Winnings on races covered by this guarantee are capped at £20,000, but if you can prove to Bwin that you've seen more favourable odds elsewhere, they'll either match or beat those odds for you, no questions asked.
The only other offers of note at Bwin are prize draws and raffles, which sometimes include tickets to major events like the UEFA Europa League final. Taken as a whole, the promotions at Bwin lack sparkle.
Bwin Pros and Cons
We could be persuaded that the "backup bet" promotion at Bwin is a "pro" for the site because it at least means you get a second chance if your first bet as a Bwin customer comes back as a loser. The size and scope of the sportsbook is a positive, too, as every kind of sporting contest in the world is represented, and live odds on all major fixtures are available. Withdrawal turnaround times tend to be quick, too.
The overall lack of quality promotions at Bwin leave it looking and feeling second rate when compared to the bulk of the Bwin sister sites. Not only that, but the lack of a telephone number to call for customer support is a frustration. Many people on Trustpilot are crying out for better customer care from the company, and the addition of a phone number would perhaps mend some of the fences between Bwin and the people who spend money on its website.
Featured Slots and Casino Games
If you want to know about online slots at Bwin, go and check out our dedicated Bwin Casino page. It contains information on the entire gaming portfolio at Bwin Casino, including a few Bwin exclusive slots that you won't find elsewhere. This Bwin review page is about the main business of Bwin, which is sports betting. There's no room for online slots here, nor any other types of casino betting.
The featured games at Bwin casino are whatever fixtures are in play right now, anywhere in the world. That might be Czech football, for example, or Slovakian ice hockey, or badminton in Denmark. We're not making that up – we were offered in-play odds on all of those things when we visited Bwin to write this review. Every sport under the sun is covered at Bwin – and quite a few other things that you might not necessarily think of as sports are open for betting, too.
Chess is a permanent option on Bwin, so if you know a thing or two about this noble old board game, now's the chance to put your money where your mouth is. Floorball is another Bwin oddity, as is Futsal and the catch-all category of "Gaelic sports." Virtual versions of all major sports (including basketball) are provided if you can't find anything you wish to place a bet on right now, and there are sub-categories for politics and entertainment. Bwin lets you turn almost the entire world into a game if you wish it to be so.
Deposit and Withdrawal Methods
The number of banking and withdrawal options at Bwin is impressive. There's more range here than there is at most of the Bwin sister sites, which is possibly a legacy of Bwin's time as a European-focused sports betting brand. We'll start off with the basics, which are Maestro, Visa, and Mastercard debit cards. All of them are accepted, and all of them have a turnaround time of approximately 3-5 business days once a withdrawal has been requested. They're slower even than an old-fashioned bank transfer, which is quoted as having a 2-4 business day turnaround.
By far the fastest way to get money out of Bwin is through an e-wallet, and you're not short of options on that front. In no particular order, Bwin accepts iDebit, MoneySafe, Neteller, MuchBetter, PayPal, WebMoney, Skrill, and PaySafe. A withdrawal turnaround time of up to 24 hours is quoted for all of them. Please note that Bwin admits that it might sometimes take them up to two days to process a withdrawal request. If it does, that time gets added to the turnarounds quoted above.
Customer Support and License
Customer support is not the strongest aspect of the Bwin proposition. It's difficult even to find customer support options, as the site will only offer them to you after you've looked up the relevant topic in the site's FAQ and then clicked "yes" to the question "do you still need more help." Only then will you be offered routes to live web chat, email support, or links to the Bwin Facebook and Twitter accounts to chat to somebody there. If you prefer to speak to people over the phone, you're out of luck with Bwin – it isn't an option. The bulk of bad reviews at Trustpilot for Bwin make reference to negative experiences with customer support. The addition of one phone number and a few people to answer calls might make a world of difference to the tone of those reviews.
Bwin's licence to operate in the UK is held by LC International Limited with the UK Gambling Commission, account number 54743.
Bwin – The Verdict
There are reasons why Bwin comes in a distant third to Ladbrokes and Coral among the sports-focused LC International Limited brands – it simply isn't on the same level as the two bigger players. That's especially evident when it comes to promotions and incentives, of which there are very few that could be considered worthwhile at Bwin. It's still a strong sports betting website, but to use sporting terms, it's chasing the European places in the Premier League table rather than competing for the championship.
What are players saying about Bwin?
Here are our condensed/reader's digest summaries of recent player reviews of Bwin. They're all genuine reviews, but we've edited the comments to keep them to the point.
12-Sep-2023 by Lobsang:
No matter how much you win, Bwin will find a way to ban or block you. Ladbrokes is a more honest platform in comparison. I only have 50p left in my account. – source: Trustpilot
04-Sep-2023 by Nathan:
I put in £400 and got about £30 back. This seems to be the norm for casinos these days. – source: Trustpilot
31-Aug-2023 by Robin:
After winning, my account was blocked. Even after sending all the required documents, no one responded to my emails. The account remains blocked, along with my money. – source: Trustpilot
30-Aug-2023 by Think Bigger:
I read the reviews before registering and decided not to proceed with creating an account. – source: Trustpilot
17-Aug-2023 by Tom:
They will restrict your account if you start winning. This is backed up by other reviews as well. – source: Trustpilot
12-Aug-2023 by Gabriella:
I was a victim of Bwin until I found a way to get my funds back through a complaint website. Now, I'm happy. – source: Trustpilot
07-Aug-2023 by KNX Catering:
After depositing, they locked my account for "security reasons," even though I was already verified. Customer service was unhelpful, and it seems like they've just taken my deposit. – source: Trustpilot
04-Aug-2023 by Bendeguz:
I enjoyed my experience on Bwin, especially the variety of Eurovision Song Contest bets. – source: Trustpilot
27-Jul-2023 by Saman:
Just when I was about to win, they banned me and closed my account. – source: Trustpilot
26-Jul-2023 by Betty:
After spending about £3000, they now claim I haven't made any real money deposits and have restricted me from playing. My friends have also warned me that they typically prevent you from withdrawing your earnings. – source: Trustpilot
About Bwin and LC International Ltd
Bwin was first founded in 1997 and was originally named "betandwin" – a name that lasted right up until 2006 and was likely shortened for accessibility. It is an Austrian betting brand that is currently owned by LC International. On Bwin's main site, the main focus is sports betting, but there are also casino, live casino, and poker sections available at the top of the home page. This shows that it is a multi-faceted brand and site. The first online gambling site within the Bwin group was released just one year after it was founded, to focus on the growing sports betting market. Overall, the company has over 20 million players around the world, so Bwin is definitely one of the biggest sports betting brands out there, alongside its competitors bet365 and William Hill.
LC International Ltd is one of the biggest sports-betting and gaming groups in the world, both online and in retail. It was founded in 2004 and owns a huge list of popular sports betting and casino brands. Alongside Bwin, some of these names include Coral, Foxy Bingo, and Ladbrokes.
Bwin Marketing and Advertising Campaigns
Bwin is no stranger to video advertising and marketing campaigns. Many of these video adverts can be found on its YouTube channel, which has over 83k subscribers and a grand total of 47.4 million views across the entire channel. Their most popular video on the channel has over six million views on its own, and it is titled "Real Madrid's Bale, Benzema, Modric & Jese show amazing rugby skills!" The video was uploaded in 2013 and shows Gareth Bale joining up with his teammates for the Bwin Skills Series. The video showcases the famous footballers showing off their talent by performing trick shots with a rugby ball. The video is funny and light hearted and will appeal to many football fans. It does not necessarily promote the site, but with the Bwin logo appearing so frequently in the background, it may convince people to head over to the site and check it out for themselves.
Many of the videos on this channel are not in English, mainly because of the fact that Bwin is a global brand and appeals to many different audiences in a huge range of countries. One of the most popular videos on this channel that is an actual advertisement for the casino site is titled "Plongez dans le monde fascinant des machines à sous!" which is a French advert and roughly translates to "Immerse yourself in the fascinating world of slot machines!" The advert is all in reverse and shows a man being blasted off the toilet and through a wall into a casino where an elderly lady has just won big on Starburst. The man on the toilet can also be seen playing Starburst, and again is a humorous ad that will make you remember it, or even want to play.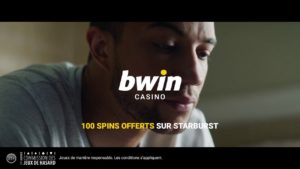 Bwin Sponsorships
Like their adverts and YouTube videos, Bwin has not stayed away from the world of sponsorships, with a whole roster of sponsorships and partnerships they have taken part in in the last decade. One of their first sponsorships was in 2007, where they sponsored the world-famous football team Real Madrid, and this sponsorship lasted until 2010. In 2010, Bwin announced a title sponsorship for the three seasons of the Portuguese League Cup. Italy's second tier, Serie B, was also sponsored by them from July 2010 until 2012. Also, Bwin has partnered with the International Basketball Association and has been the sponsors for the European and World Basketball Championships since 2006. Bwin is also one of the main sponsors of the MotoGP series.
In recent years, Bwin have certainly not slowed down with the sponsorships. In 2017, Bwin signed a three-year deal with the Italian football club Inter Milan to become their first official betting partner. In 2019, Bwin then became Valencia CF's main sponsor. In 2020, Bwin announced a deal with the Belgian Pro League, to become the official sports betting partner of Belgium's top football division, this deal covers the Belgian First Division B and Belgian Super Cup. In April 2021, Bwin signed a deal with Liga Portugal and as part of this deal, the Primeira Liga will be called Liga Portugal Bwin, as of July 2021 and onwards. In August 2021, Bwin signed deals with a handful of German Bundesliga football clubs, including Borussia Dortmund and Union Berlin. Bwin will serve as the main sports betting provider for each team. These deals are set to run from 2021 until the end of the 2023-24 season. In September 2021, Bwin signed a deal with UEFA to become an Official Partner of the UEFA Europa League as well as the UEFA Europa Conference League for the 2021-24 seasons.