Bwin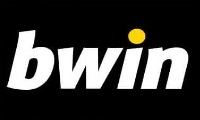 Bwin sister sites include Bwin Casino, Party Casino, Gala Spins, Gala Bingo, Coral, Ladbrokes and more.
Bwin (bwin.com) is operated by LC International Limited of Suite 6, Atlantic Suites, Gibraltar GX11 1AA.
Sites like Bwin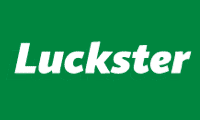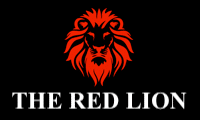 Bwin Casino Sister Sites 2022
Bwin Casino
Bwin Casino is a Bwin sister site that only exists because Bwin itself because such a big deal in the UK after LC International acquired it. It was never envisioned as anything more than a sports betting site by its original Austrian owners, but it takes more than that to become a household name in the competitive UK gambling scene of the 2020s. When the decision was made to add extra games and other casino features to Bwin, a whole new minisite was created within the existing one. That minisite is Bwin Casino, and it's stacked high with more than one thousand slots and games including a handy number of exclusives.
Bwin Casino does pretty much everything a player with modern tastes could expect from a casino site. It has promotions, it provides access to live dealers, and it stays up to date with new releases. It even maintains a blog to tell you what's new and interesting at the site. If slots are your thing, Bwin Casino might turn out to be your thing, too.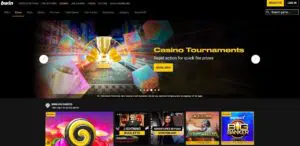 Sporting Bet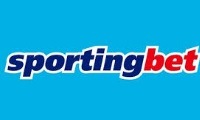 Sporting Bet is a Bwin sister site that has even more in common with Bwin than Bwin Casino does. Bwin Casino does all the things that Bwin itself doesn't, whereas the point of Sporting Bet is that it does all the same things as Bwin. It even has a similar origin story, having been founded in mainland Europe before finding its way into the UK market thanks to a hookup with LC International Limited. The biggest difference between the two sports betting-focused brands is what happened next.
After Bwin established itself in the UK market, it gained Bwin Casino and, over time, a connected bingo site. That's yet to happen for Sporting Bet. Perhaps that's because the site hasn't been quite as successful in conquering the UK market as Bwin has – so those days could still be to come if Sporting Bet ever does a better job of capturing UK market share.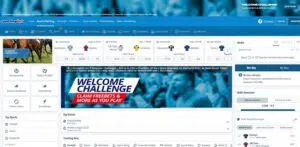 Party Casino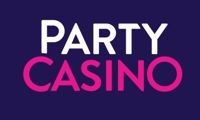 Party Casino has a great name but might suffer because of that name. It's a light-hearted title, and because it's light-hearted, some players might not think that Party Casino is as serious about its business as some of the other big-name Bwin sister sites. If you're one of those players, allow us to set the record straight. Party Casino is happy to have a laugh and a joke with you, but the quality and depth of its gaming portfolio is no laughing matter.
The fact that Party Casino isn't quite on the same level as, say, Gala Spins isn't through lack of trying. Big money has been spent on adverts for Party Casino in the past, including high-profile sporting sponsorships and prominent TV commercial placements. For whatever reason, the breakthrough moment for the brand simply hasn't happened. The quality of the Party Casino offering isn't in doubt, though, and so perhaps this could be considered the secret treasure of the LC International Limited range.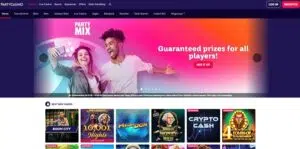 Ladbrokes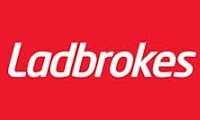 If Bwin were on almost any other casino network – perhaps legitimately any other casino network – it would be the biggest sports betting site on it by a country mile. Unfortunately for Bwin and the staff that work exclusively on it, Ladbrokes is a Bwin sister site. Compared to Ladbrokes, almost everybody in the sports betting world is competing for second place. Ladbrokes was the world's first (known) sports betting company and is easily the oldest still involved in the industry today.
Ladbrokes has evolved and changed almost beyond all recognition since those early years taking wagers on dogs and horses. If you want to play poker with Ladbrokes now, you can do it. If you want to use Ladbrokes to bet on the outcome of the next General Election, they'd love to take your money. Ladbrokes is an all-purpose gambling company – and that's why it's the biggest site on this network.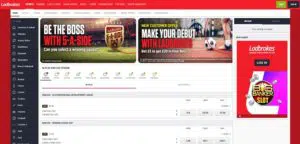 Coral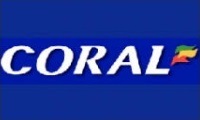 Having established that Bwin isn't the biggest sports betting website on this casino network, we must now confirm that it isn't the second biggest either. That honour goes to Coral – and anyone who works for Coral rather than Ladbrokes will probably be annoyed with us for saying that. To those people, all we can say is that the initials "LC" in "LC International Limited" are arranged in that specific order for a good reason. Ladbrokes comes first. That's no shame, though, and Coral is still a massive Bwin sister site.
Coral isn't quite as old as Ladbrokes, but it isn't a million miles away. The first Coral store opened its doors in 2026, meaning Coral will celebrate its centenary within the current decade. We're sure that the famous old blue sports betting brand will find a special way to mark the occasion. In the meantime, it still offers fair and generous odds on all the biggest sporting occasions.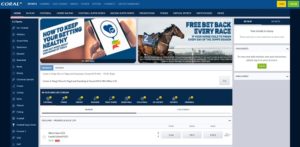 Gamebookers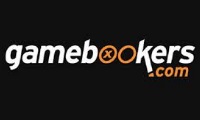 We've finally arrived upon a sports betting Bwin sister site that ranks below Bwin in the pecking order. Gamebookers is small fry compared to every other gambling brand under the LC International Limited umbrella – so much so that it's hard to see why the network company is holding onto the brand. It would likely be better off in someone else's hands, where it could receive more attention and have a better chance to flourish. At the moment, the welfare and performance of Gamebookers can't be a primary concern to its parent company and probably doesn't rank as a secondary concern either.
Gamebookers is a vanilla sports betting site. It doesn't have the bells and whistles of a Ladbrokes or Coral, nor the casino attachments of Bwin. It focuses on one job in much the same way that Sporting Bet does but is yet to match even Sporting Bet in the success stakes. It's the odd one out in the Bwin sister sites family, but that doesn't mean it isn't worth checking out if you have sports bets to place.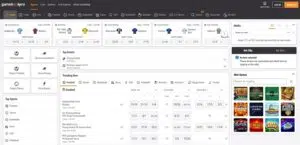 Party Poker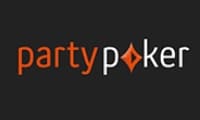 As Monty Python used to say, "And now for something completely different." Party Poker has nothing to do with sports betting unless you happen to count poker as a sport, which some people do. It's the most single-minded of the Bwin sister sites. All of the other sister sites either dabble in forms of casino entertainment aside from their speciality or have scope to do so in the future. Party Poker might be nominally connected to Party Casino, but it has no interest in anything that Party Casino does. It's here for poker and poker only.
Party Poker might not yet be the biggest poker website in the UK, but it would love to hold that rank, and it's trying extremely hard to get there. It sponsors and hosts tournaments. It operates a streaming channel showing wall-to-wall in-person poker games. There's a Party Poker academy for new players and a socialising area for players to meet each other and form teams. It has everything an online (or offline) poker player could want – and that will ultimately be the key to its success.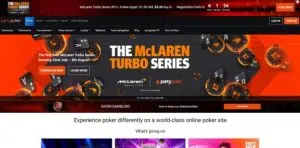 Gala Bingo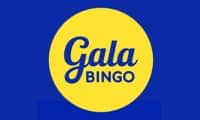 Gala Bingo used to be one of the biggest names on the British high street when it came to bingo halls. Now it doesn't have a presence on the British high street at all. Gala Bingo lost the bingo wars to Mecca Bingo, and almost all of the former Gala Bingo halls are now Buzz Bingo halls instead. That doesn't mean the Gala Bingo brand is dead, though. It just means it's turned its focus somewhere else. To be more specific, this Bwin sister site now exists only on the internet.
Gala Bingo became a digital-only brand in 2015 and heralded its new status with a series of high-profile television marketing campaigns, including sponsorship of "The Chase" on ITV. It's arguably as big a deal online as it ever was offline and has successfully spawned both Gala Spins and Gala Casino.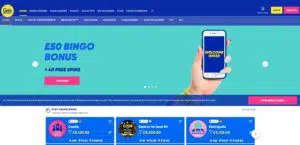 Ladbrokes Casino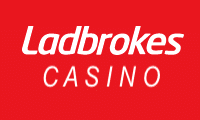 If you want to know how similarly LC International Limited treats its best-known casino and gambling brands, consider this fact. One of the Bwin sister sites is Bwin Casino – a fully-functional casino minisite embedded within the Bwin website itself. That's an idea that the network company took from its experiments with Ladbrokes. Gone are the days when you couldn't look to Ladbrokes for anything other than the latest sporting odds. Those days ended a very long time ago – and the existence of Ladbrokes Casino is the proof.
Ladbrokes Casino is a vast collection of online slots, game shows, live dealers, table games and more delivered with the backing of the familiar Ladbrokes brand name. Customers don't even have to leave the main Ladbrokes website to interact with the games. The creation of Ladbrokes Casino was a power move from LC International – and the quality of the site is such that it could compete with almost any other casino site in the game.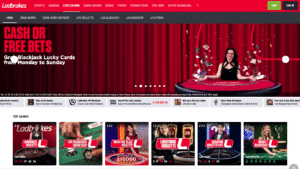 Coral Casino
The creation of Coral Casino became inevitable the moment that Ladbrokes Casino was created. Even though both brands now share a roof with LC International, there's no way the people responsible for the Coral brand were ever going to let the people responsible for the Ladbrokes brand get one over of them. Every move made by either Coral or Ladbrokes in recent years has been mirrored by the other, right down to the creation of bingo and casino minisites.
Coral Casino is a viable Bwin sister site for all of the same reasons that Ladbrokes Casino is. It features a similar range to Bwin Casino, it has all the promotional lower of Ladbrokes Casino, and ultimately it comes from the same parent company. The quality of LC International Limited's casino is reasonably consistent across the entire range, so as long as you like one, you're likely to enjoy them all.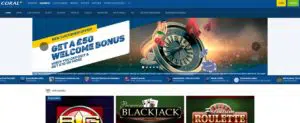 Can Bwin be trusted?

★★★★★
Bwin is a 4 Star trusted casino.
1. UKGC License

Bwin's operations in the UK are covered by the UKGC licence held by LC International Limited, reference 54743.

2. UKGC Fines

LC International Limited has never attracted the displeasure of the UK Gambling Commission, and has a clean licence.

3. Customer Service

As with all LC International Limited brands, Bwin offers no telephone support but can be contacted through email, live chat, or social media.

4. Trustpilot Score

Bwin has a very low rating of 1.4 out of 5 after over 800 Trustpilot reviews.

5. Company Location

LC International Limited, which operates Bwin, is based in Gibraltar.

6. Visible T&C's

Bwin's promotions come with their requisite terms and conditions clearly marked.

7. Social Media Presence

Facebook and Twitter are used for more than just promotion by Bwin – they're used for customer service, too.

8. Number of Sister Sites

There are thirteen Bwin sister sites under LC International Limited's management.

9. Games portfolio

We're reviewing Bwin as a sports betting site only, but a large portfolio of other games is available via Bwin Casino.

10. Gamstop links

Bwin supports Gamstop, and hosts a Gamstop link and logo in the footer of its website.

Overall SCORE >

★★★★

★ – 4/5 Stars
What are players saying about Bwin?
Here are our condensed/reader's digest summaries of recent player reviews of Bwin. They're all genuine reviews, but we've edited the comments to keep them to the point.
27-Jul-2022 by Mikey:
They're trustworthy. They've just handled a large withdrawal of £18,000 for me within 48 hours after verification. – source: Trustpilot
15-Jul-2022 by Liam:
The bad reviews are from salty people who've lost money and can't accept that it's down to them. I've won more than £7000 here and withdrew it within 24 hours. It's a great site. – source: Trustpilot
15-May-2022 by Lianne:
Bwin is awful. I've made deposits using two different methods, but one of the cards I used to deposit doesn't work anymore. Bwin won't let me split my withdrawal without a letter from my bank. – source: Trustpilot
02-May-2022 by Dede:
I spent £50 at the casino and won £400 within two hours. I had the money in my account less than a day later. I can recommend Bwin a lot higher than most other casinos. – source: Trustpilot

05-Mar-2022 by Kelly:
I wouldn't even give Bwin one star. You'll always lose more than you win here, and so you should stay away from the site at all costs. – source: TrustPilot
28-Feb-2022 by Ross:
I placed a bet with Bwin in 2019. It won. I am due over £1600 from them and I'm still waiting for it. I placed the same bet with Unibet and got paid out immediately. They've given me excuse after excuse and their customer service people are often rude. – source: TrustPilot
16-Feb-2022 by Joseph:
Bwin doesn't even adhere to its own terms and conditions. I joined them because they offered me a £200 matched deposit but they refuse to honour it. I've reported them and their rude, brainless support staff to all the relevant authorities. – source: TrustPilot
15-Feb-2022 by Jake:
I've had to verify my account three times in the past two weeks. It happens every time I win a bet. I advise you to stay away from Bwin as it feels like they'll do whatever it takes to avoid having to pay you. – source: TrustPilot
22-Jan-2022 by Ian:
I don't know why anyone would bother with Bwin when they're so stingy compared to other betting companies. You get no strings bonuses with other sites but you'll get nothing like that with them.. – source: TrustPilot

15-Jan-2021 by Matt:
The casino itself was good and there were a lot of amazing games to play. Although, the withdrawal process was very tiring and lengthy. – source: AskGamblers
Bwin Casino Review 2022
Bwin has been on the internet since 1997 but hasn't always been available in the UK. It started out as an Austrian betting website (the name is short for "bet to win") and had a uniquely Austrian focus, but slowly spread out across mainland Europe. It was ElectraWorks that first spotted the potential of Bwin and brought it to the UK, but ElectraWorks no longer exists. With Bwin up for grabs, LC International Limited stepped in and snapped it up, adding it to a sports betting roster that already included both Ladbrokes and Coral. Is Bwin disappearing from view, eclipsed by its more illustrious neighbours? Or is it thriving and learning from the best in the business? It's review time.
Bwin's website works just as well on a laptop as it does on a mobile phone, but you don't have to use your mobile browser if you're playing at Bwin on a smaller screen. The official Bwin app is available through both Apple's App Store and the Google Play Store for Android phones. It's highly rated by those who use it.
New Player Welcome Offer
Bwin's welcome offer is pretty weak when you compare it to what's up for grabs at the other sports betting websites under the LC International Limited umbrella. Rather than getting free bets – which tends to be par for the course with this network company – new players get a "backup bet." How it works is that new players sign up, make a deposit of £10 or more, and then make a sports bet containing three or more selections up to a maximum value of £20. If they win, they receive their winnings as normal. If they lose, £20 is returned to them as a free bet. The bet cannot be split, so all £20 must be placed on a single fixture or event. The bet expires in seven days if it isn't used. In practice, this means that a new player who wins with their first bet gets no welcome offer whatsoever. That's hardly rolling out the red carpet.
Ongoing Promotions
We're going to separate out the Bwin promotions here because some of the ongoing offers at this website pertain only to Bwin Casino or the poker part of the site. We have dedicated pages for those aspects of Bwin, whereas here, we're concentrating only on Bwin as a sports betting website. Unfortunately, what we find when we dismiss those other promotions is that we're not left with much in the way of substance. There's no Bwin loyalty scheme. Existing players and newcomers at Bwin are treated in exactly the same way. We're all for egalitarianism, but loyalty to a site should generally be rewarded, and it's a shame Bwin doesn't agree with that idea.
The most effective ongoing promotion at Bwin is "best odds guaranteed." The offer relates only to horse racing, but it's a guarantee that you won't find better odds on any horse or any race anywhere in the UK or Ireland. Winnings on races covered by this guarantee are capped at £20,000, but if you can prove to Bwin that you've seen more favourable odds elsewhere, they'll either match or beat those odds for you, no questions asked.
The only other offers of note at Bwin are prize draws and raffles, which sometimes include tickets to major events like the UEFA Europa League final. Taken as a whole, the promotions at Bwin lack sparkle.
Pros and Cons
We could be persuaded that the "backup bet" promotion at Bwin is a "pro" for the site because it at least means you get a second chance if your first bet as a Bwin customer comes back as a loser. The size and scope of the sportsbook is a positive, too, as every kind of sporting contest in the world is represented, and live odds on all major fixtures are available. Withdrawal turnaround times tend to be quick, too.
The overall lack of quality promotions at Bwin leave it looking and feeling second rate when compared to the bulk of the Bwin sister sites. Not only that, but the lack of a telephone number to call for customer support is a frustration. Many people on Trustpilot are crying out for better customer care from the company, and the addition of a phone number would perhaps mend some of the fences between Bwin and the people who spend money on its website.
Featured Slots and Casino Games
If you want to know about online slots at Bwin, go and check out our dedicated Bwin Casino page. It contains information on the entire gaming portfolio at Bwin Casino, including a few Bwin exclusive slots that you won't find elsewhere. This Bwin review page is about the main business of Bwin, which is sports betting. There's no room for online slots here, nor any other types of casino betting.
The featured games at Bwin casino are whatever fixtures are in play right now, anywhere in the world. That might be Czech football, for example, or Slovakian ice hockey, or badminton in Denmark. We're not making that up – we were offered in-play odds on all of those things when we visited Bwin to write this review. Every sport under the sun is covered at Bwin – and quite a few other things that you might not necessarily think of as sports are open for betting, too.
Chess is a permanent option on Bwin, so if you know a thing or two about this noble old board game, now's the chance to put your money where your mouth is. Floorball is another Bwin oddity, as is Futsal and the catch-all category of "Gaelic sports." Virtual versions of all major sports (including basketball) are provided if you can't find anything you wish to place a bet on right now, and there are sub-categories for politics and entertainment. Bwin lets you turn almost the entire world into a game if you wish it to be so.
Deposits and Withdrawals Methods
The number of banking and withdrawal options at Bwin is impressive. There's more range here than there is at most of the Bwin sister sites, which is possibly a legacy of Bwin's time as a European-focused sports betting brand. We'll start off with the basics, which are Maestro, Visa, and Mastercard debit cards. All of them are accepted, and all of them have a turnaround time of approximately 3-5 business days once a withdrawal has been requested. They're slower even than an old-fashioned bank transfer, which is quoted as having a 2-4 business day turnaround.
By far the fastest way to get money out of Bwin is through an e-wallet, and you're not short of options on that front. In no particular order, Bwin accepts iDebit, MoneySafe, Neteller, MuchBetter, PayPal, WebMoney, Skrill, and PaySafe. A withdrawal turnaround time of up to 24 hours is quoted for all of them. Please note that Bwin admits that it might sometimes take them up to two days to process a withdrawal request. If it does, that time gets added to the turnarounds quoted above.
Customer Support and License
Customer support is not the strongest aspect of the Bwin proposition. It's difficult even to find customer support options, as the site will only offer them to you after you've looked up the relevant topic in the site's FAQ and then clicked "yes" to the question "do you still need more help." Only then will you be offered routes to live web chat, email support, or links to the Bwin Facebook and Twitter accounts to chat to somebody there. If you prefer to speak to people over the phone, you're out of luck with Bwin – it isn't an option. The bulk of bad reviews at Trustpilot for Bwin make reference to negative experiences with customer support. The addition of one phone number and a few people to answer calls might make a world of difference to the tone of those reviews.
Bwin's licence to operate in the UK is held by LC International Limited with the UK Gambling Commission, account number 54743.
Final Verdict
There are reasons why Bwin comes in a distant third to Ladbrokes and Coral among the sports-focused LC International Limited brands – it simply isn't on the same level as the two bigger players. That's especially evident when it comes to promotions and incentives, of which there are very few that could be considered worthwhile at Bwin. It's still a strong sports betting website, but to use sporting terms, it's chasing the European places in the Premier League table rather than competing for the championship.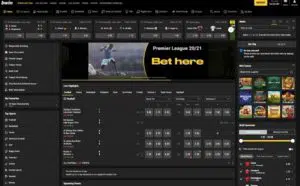 About Bwin and LC International Ltd
Bwin was first founded in 1997 and was originally named "betandwin" – a name that lasted right up until 2006 and was likely shortened for accessibility. It is an Austrian betting brand that is currently owned by LC International. On Bwin's main site, the main focus is sports betting, but there are also casino, live casino, and poker sections available at the top of the home page. This shows that it is a multi-faceted brand and site. The first online gambling site within the Bwin group was released just one year after it was founded, to focus on the growing sports betting market. Overall, the company has over 20 million players around the world, so Bwin is definitely one of the biggest sports betting brands out there, alongside its competitors bet365 and William Hill.
LC International Ltd is one of the biggest sports-betting and gaming groups in the world, both online and in retail. It was founded in 2004 and owns a huge list of popular sports betting and casino brands. Alongside Bwin, some of these names include Coral, Foxy Bingo, and Ladbrokes.
Bwin Marketing and Advertising Campaigns
Bwin is no stranger to video advertising and marketing campaigns. Many of these video adverts can be found on its YouTube channel, which has over 83k subscribers and a grand total of 47.4 million views across the entire channel. Their most popular video on the channel has over six million views on its own, and it is titled "Real Madrid's Bale, Benzema, Modric & Jese show amazing rugby skills!" The video was uploaded in 2013 and shows Gareth Bale joining up with his teammates for the Bwin Skills Series. The video showcases the famous footballers showing off their talent by performing trick shots with a rugby ball. The video is funny and light hearted and will appeal to many football fans. It does not necessarily promote the site, but with the Bwin logo appearing so frequently in the background, it may convince people to head over to the site and check it out for themselves.
Many of the videos on this channel are not in English, mainly because of the fact that Bwin is a global brand and appeals to many different audiences in a huge range of countries. One of the most popular videos on this channel that is an actual advertisement for the casino site is titled "Plongez dans le monde fascinant des machines à sous!" which is a French advert and roughly translates to "Immerse yourself in the fascinating world of slot machines!" The advert is all in reverse and shows a man being blasted off the toilet and through a wall into a casino where an elderly lady has just won big on Starburst. The man on the toilet can also be seen playing Starburst, and again is a humorous ad that will make you remember it, or even want to play.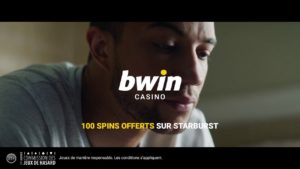 Bwin Sponsorships
Like their adverts and YouTube videos, Bwin has not stayed away from the world of sponsorships, with a whole roster of sponsorships and partnerships they have taken part in in the last decade. One of their first sponsorships was in 2007, where they sponsored the world-famous football team Real Madrid, and this sponsorship lasted until 2010. In 2010, Bwin announced a title sponsorship for the three seasons of the Portuguese League Cup. Italy's second tier, Serie B, was also sponsored by them from July 2010 until 2012. Also, Bwin has partnered with the International Basketball Association and has been the sponsors for the European and World Basketball Championships since 2006. Bwin is also one of the main sponsors of the MotoGP series.
In recent years, Bwin have certainly not slowed down with the sponsorships. In 2017, Bwin signed a three-year deal with the Italian football club Inter Milan to become their first official betting partner. In 2019, Bwin then became Valencia CF's main sponsor. In 2020, Bwin announced a deal with the Belgian Pro League, to become the official sports betting partner of Belgium's top football division, this deal covers the Belgian First Division B and Belgian Super Cup. In April 2021, Bwin signed a deal with Liga Portugal and as part of this deal, the Primeira Liga will be called Liga Portugal Bwin, as of July 2021 and onwards. In August 2021, Bwin signed deals with a handful of German Bundesliga football clubs, including Borussia Dortmund and Union Berlin. Bwin will serve as the main sports betting provider for each team. These deals are set to run from 2021 until the end of the 2023-24 season. In September 2021, Bwin signed a deal with UEFA to become an Official Partner of the UEFA Europa League as well as the UEFA Europa Conference League for the 2021-24 seasons.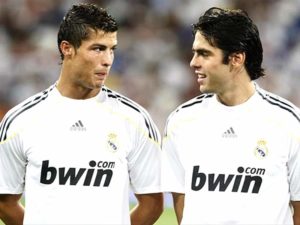 Bwin on Social Media and Other News
Bwin also has a news site, appropriately named Bwin News, which presents readers with informative and up-to-date articles on big sporting events, as well as interviews with celebrities and extra information. You can also find previews of Premier League matches, as well as additional sports coverage including tennis, golf, and boxing. The Bwin news site is a completely separate site to the betting and gaming Bwin site, so it is a lot more professional and content heavy than most other casino news websites. It provides their customers and players with a chance to catch up on the latest sporting news that is relevant to their interests while maintaining the Bwin brand.
On social media, Bwin is popular and well known with a staggering 740k page likes on their verified Facebook page. They tend to share a lot of interactive content for their huge audience and stay relevant to their business by posting betting related content, as well as safe gambling awareness posts. They also share scores from popular football games to keep their audience in the loop as they scroll through Facebook, as well as articles taken from their Bwin news site.