Cash Frenzy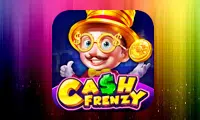 Cash Frenzy sister sites include Slots Casino Jackpot Mania, Lotsa Slots, Jackpot Crush and Jackpot World. 
Cash Frenzy is operated by SpinX Games Limited of 9/F, MW Tower, 111 Bonham Strange, Sheung Wang, Hong Kong.
Real Money Casino Sites Like Cash Frenzy







Apps Like Cash Frenzy 2022
Slots Casino Jackpot Mania
Slots Casino Jackpot Mania is the best-supplied of all the apps like Cash Frenzy. It takes all the best bits of the other free-to-play casino apps made by SpinX Gaming Limited and combines them into one enormous app. There are hundreds of slots and other casino games to play inside Slots Casino Jackpot Mania, but the number of games in the app isn't what makes it so appealing to new players. It's the size of the welcome offer. There are apps in this family that offer only two million coins to get new players started. Slots Casino Jackpot Mania laughs at that paltry amount and offers a whole one hundred million. That makes it easily the best app like Cash Frenzy to get started with purely because your welcome bonus will last longer. The coins can be used on any of the 200+ slots inside the app. If there's a downside here, it's the fact that you'll be kept waiting for four hours for new bonus coins to be credited to your account when you eventually run out. There are other apps in this family – including Cash Frenzy – that top players up once every fifteen minutes. Still, given that the apps are free to download and play, there's no reason why you can't have more than one of them.
Lotsa Slots
We quickly swing from the best of the apps like Cash Frenzy to the worst when we move between Slots Casino Jackpot Mania and Lotsa Slots. However, you'd never know that Lotsa Slots was the weakest of the SpinX Gaming Limited apps from a cursory glance. It's been downloaded in excess of ten million times. Surely all of those players can't be wrong? We're not necessarily saying that they are – but they could do better. The least we should be entitled to expect from an app with a name like Lotsa Slots is that it has a massive library of slots games. Instead, it has fewer than half the number of games you'll find inside Slots Casino Jackpot Mania. Players have access to eighty slots to begin with and are able to unlock a few more by paying for them with bonus coins, but even with every game unlocked, the library tops out at a little over one hundred. Yes, it's possible to have a lot of fun with a well-made slot like Lava Loot, but once you're bored of your favourites, you're likely to find that the Lotsa Slots app doesn't have much more to offer you. Throw in the fact that this app offers a mere two million bonus coins as a welcome offer, and it's not hard to see why we favour Slots Casino Jackpot Mania so heavily. Cash Frenzy is a more varied and generous app, too.
Jackpot Crush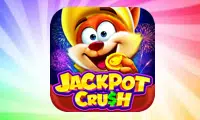 SpinX Gaming Limited does a very good job of ensuring that it caters for slots players of every persuasion. Each of the apps like Cash Frenzy serves a different audience. The purpose of Jackpot Crush is to serve an audience of players who like their slots to be traditional. Jackpot Crush is the home of the "777 Jackpot" range of slots, all of which are styled on classic five-reelers and come equipped with minimal bonus features. Sure, you'll still see the odd wild symbol and free spins round, but you won't get the kind of bonus side games that typify modern video slots. Jackpot Crush does its best to please everybody, though, so you'll still find a smattering of modern-style slots to keep you entertained if you get tired of the laid-back approach. Aside from being more traditional than many of its sister apps, Jackpot Crush is also more social. All of the SpinX Gaming apps have multiplayer features, but Jackpot Crush has more of them than any of its siblings. If you want to get a big slots tournament going between your friends for bragging rights, Jackpot Crush is probably the best of the SpinX range of slots to do it on. Coin balances generally aren't a worry on Jackpot Crush either because a new drop of them turns up every four minutes, accompanied by a larger drop at the top of the hour.
Jackpot World
Jackpot World is one of SpinX Gaming's top slot simulator apps. It has more downloads than almost any of the other slots like Cash Frenzy, having racked up more than ten million over the years it's been online. It's also one of the company's older apps, but that's not a fact that should be held against it. It's an all-round casino simulator, including favourites like roulette in its repertoire to go with a more-than-adequate collection of slots like the charmingly cute Penguin Quest. Jackpot World comes with a mid-range welcome offer of ten million bonus coins, which is a long way short of the benchmark set by Slots Casino Jackpot Mania but is still enough to get you off to a good start while you're waiting for the next coin drop. It feels redundant to point out that you can't win real money in Jackpot World or any of the other apps like Cash Frenzy, but that doesn't mean there's nothing to play for. At the quirkier end of the prizes offered within the app is a virtual pet, which is as cute as it is cynical. Your virtual pet will die if you don't look after it, so once you've acquired one, you have another reason to log into the app every day. SpinX is banking on the idea that you'll play a few slots each time you check on your pet – and they're almost certainly right.
Cash Frenzy Review
When you look at the casino simulator apps made by SpinX Gaming Limited, you'd have to say that Cash Frenzy is a mid-range app. That's nothing to be ashamed of in a family of apps like this. Compared to apps like Cash Frenzy made by other app developers, mid-range with SpinxX is still miles ahead of almost all the rest of the competition. With over ten million downloads and an average rating of 4.5 stars after almost one million reviews, it's more than obvious that a lot of people download and play Cash Frenzy – and that almost all of those people have a very good time with the games inside it. The official motto of Cash Frenzy – which could be seen as a misleading name, given that it's impossible to win any real money in it – is "keep spinning and keep the fun going." With well over one hundred slots inside the app and plenty of ways to top up your bonus coin balance, that's not a hard thing to do.
The promotional text that accompanies the Cash Frenzy app in your app store of choice is guilty of more than a little hyperbole. Potential customers are promised that hitting the coin jackpots is easy, all their favourite Las Vegas-style slots games are here, and the games contain "creative features beyond the imagination." As if all that weren't enough, the Cash Frenzy app is also said to contain "stunning art you'll never have seen before." We don't know how many players are drawn to casino apps by their artwork, but presumably, it matters to somebody somewhere. We won't deny that the features are creative, but there are no bonus features in any of the slots that you won't have seen before in a high-end online slots game. On the subject of "all your favourite" games being here, we have to draw a line in the sand. The slots in the Cash Frenzy app might have been inspired by some of the most popular online slots in the world, but they were all created specifically for the app. You won't find any of your traditional casino favourites here.
The top slots in Cash Frenzy as of the time of writing are Regal Tiger, Rising Medusa, Bingo Meow, Fortune Train and Super Wicked Blast. That could easily change by the time you come to download the app, though, because new slots are added to the library on a weekly basis. The "Classic Las Vegas 777 Slots" section offers a slightly more laid-back and traditional collection to play with for those times when you don't want to be distracted by flashing lights and elaborate bonus features. You could even play those games with friends and family, thanks to the impressive array of multiplayer features in Cash Frenzy. It's a compact app, and it contains a smaller games portfolio than several of its sister apps, but there's still plenty of potential to have fun with this app without having to pay for the privilege.
Cash Frenzy Welcome Offer and Bonuses
We've looked at and reviewed almost all of the apps like Cash Frenzy made by SpinX Gaming Limited, and Cash Frenzy is the only one of them that doesn't openly declare how many coins players get as a welcome gift. In fact, it doesn't mention welcome bonuses at all. That could mean that it doesn't come with any – but that's no reason for despair. Free coins are awarded every fifteen minutes once you've downloaded the app and are joined by a "turbo reward" every three hours. If that still isn't enough, players can chance their arm on the "Megaball Bonus" to see if they can coax more out of it than it costs to play.
Cash Frenzy has enough bonus features to keep the app interesting even if you feel like you've played your way through the entire games portfolio. The daily "mansion quest" invites you to spin reels to decorate the rooms within a virtual mansion, with a big coin reward for finishing the job. The "amazing stamp" collection pays out an amazing fifty billion coins once you've collected enough stamps to fill the album. There's even a "cooking frenzy" mode where you're invited to spin reels to cook food. The more you cook, the more you earn! Once you've racked up a big enough bank balance, you'll qualify for the Cash Frenzy VIP Diamond Lounge, which comes with exclusive games and perks and enhanced coin rewards. There's a lot to see and a lot to do – and with an app like this, that's all you can ask for.
Who Are SpinX Gaming Limited?
SpinX Gaming Limited is an app development company that started life in Hong Kong in 2017 and has been doing very well for itself ever since. They describe themselves as a "player-centric" technology company, and the wording on their website suggests they make mobile apps of all shapes and sizes, but that isn't strictly true. In all the time they've been active, SpinX Gaming Limited has done nothing but make and release free-to-play casino apps. That's not us taking a shot at them – they've done better with making casino apps than almost anybody else in the world. It's part of the SpinX Gaming mission statement to deliver pure fun and moments of luck to players, and through a combination of their massive download figures and their positive reviews, we can say with some certainty that they're doing precisely that.
The company has got where it is today through a blend of well-placed adverts in other mobile apps and a reputation for fantastic quality. The slots inside SpinX Gaming's apps like Cash Frenzy don't just look like authentic online slots and casino games – they also play like them. The only thing missing is the real money! That's down to intelligent hiring. Many of the people who make casino simulator games for SpinX have direct experience of making real casino games for other companies, so they know what players love about real slots. In keeping with the theme of behaving like a real casino company, SpinX Gaming Limited operates an affiliate scheme. If you have a website or you work in web marketing, and you believe you could direct people to download the company's apps, SpinX would be more than happy to pay you a fee for each successful conversion. Affiliate schemes like this are very common with real casinos but are almost unheard of with free-to-play casino apps. The fact that such a scheme exists at all is a testament to how well the SpinX apps are doing. They might not charge players to download them, but they must be making big money from adverts and coin purchases within the games.
Looking at App Brain's website gives us an independent glimpse into SpinX's fortunes – and the figures on the site paint a very pretty picture for the company. Between the seven casino apps the company has published to date (we suspect an eighth is imminent as it's been a while since the last one), SpinX's products have been downloaded over sixty million times. That immense level of download traffic means that SpinX Gaming Limited ranks within the top one per cent of app developers on planet Earth. Impressively, two million people have felt sufficiently inspired to write a review of the app they've downloaded from the company and also provide a rating. An average drawn from both the Google Play Store and the Apple App Store tells us that SpinX Gaming's apps currently have a rating of just over 4.5 out of 5. After so many downloads and with so many reviews, that can't be seen as anything other than absolute success. This is a company in rude health.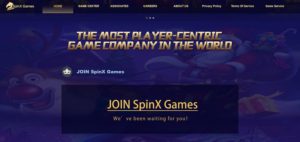 Cash Frenzy Technical and Price Information
Android Users:
Cash Frenzy requires Android version 4.4 or above.
Apple Users:
Cash Frenzy requires iOS 10.0 or above for iPhone & iPod Touch. It's iPadOS 10.0 or above for players on iPad. Mac users will need macOS 11.0 or upward and an Apple M1 chip.
General Information:
There's no charge for downloading the Cash Frenzy app from either Google Play or Apple App store. The size of the download is 314.4MB. Customers are advised that Apple has rated Cash Frenzy as 17+ for its intense gambling simulations. Google Play considers it to be suitable for teens, but also includes a warning about simulated gambling content. There's no requirement to buy coin packages to play Cash Frenzy, but those who want to do so should know that the minimum price per package is £0.99 and the maximum is £199.
Cash Frenzy Download Links
For Apple: Download from the App Store.
For Android: Download from Google Play. 
What Are Other Players Saying About Cash Frenzy?
We've collected these reviews of the Cash Frenzy app from across Google Play Store and Apple App Store. They're all real reviews, but we've edited some of the comments to keep them short and on topic.
17-Apr-2022 by Drake12
This app is fun but very frustrating. I've calculated the RTP through hours of playing and it's only around 51% which doesn't seem fair. I'm not going to pay for coins in the game and since I'm not getting a fair return I'll probably delete it. – source: App Store
23-Mar-2022 by Joey:
I win on these slots more than on most slots I've played. The mini games are a different story though. This is a nice way to try your luck without facing the dangers of a real casino, but I'd like them to make the coin prices lower. – source: App Store
19-Mar-2022 by Angeleyes7173:
Cash Frenzy isn't your average slots app. All the missions, quests and incentives make it a lot of fun and always interesting to play. I just wish it was easier to complete quest missions without having to pay for boosters. – source: App Store
21-Jan-2022 by DMVSME:
There's no more enjoyment left in the game for me because it just wants me to spend money on coins. It was great once but now it's dreadful and far too greedy, I'll be moving on to another slots game. – source: App Store
26-Nov-2021 by Robert:
Something is wrong with the app. The RTP rate is far too low and it doesn't change when you increase or decrease your bets. I've noticed particular problems with Cash Tower, where I'm sure I've seen extra dice rolls that weren't counted. – source: App Store
04-Jun-2022 by Judy:
I've been playing Cash Frenzy for more than two years but now I wonder what's wrong with the people who make it. I have to watch an advert every time I win and even when I do I never get the amount of coins I was supposed to get. – source: Google Play
30-May-2022 by Sarah:
I had fun for a little while playing Cash Frenzy and even got my husband to download it, but now I'm fed up with the daily missions and challenges. They're impossible to achieve without spending money. I've spent £200 in two weeks and got nowhere. – source: Google Play
31-May-2022 by Nancy:
I'm having a great time with Cash Frenzy, I enjoy the mini-games and the missions come along so often that I never get bored. Just recently though I feel like the minimum bets shouldn't increase as you progress, I lose coins too fast. – source: Google Play
30-May-2022 by James:
The games freeze when you land on bonuses. Every time the Draft Kings advert loads the whole app crashes and so I have to restart. That means I lose part of the bonus. This needs fixing. – source: Google Play
05-May-2022 by Jessie:
Some of the adverts can't be closed so there's no way back to the game when they've finished playing. A lot of the ads don't give players the rewards they say they're going to. It's not fun anymore. – source: Google Play