Casino Action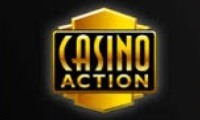 Casino Action sister sites include Captain Cook Casino, Casino Classic, UK Casino Club, Villento Casino, Quatro Casino, GT Casino, Challenge Casino and others.
Casino Action (casino-action.co.uk) is operated by Apollo Entertainment Limited of 122 Andrea Debono Street, Naxxar, NXR 4030, Malta.
Sites like Casino Action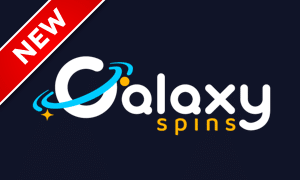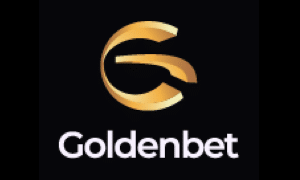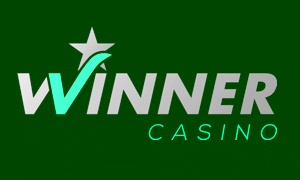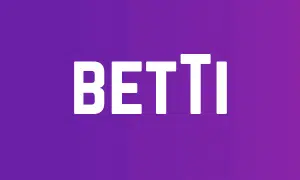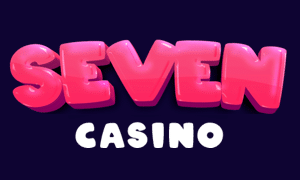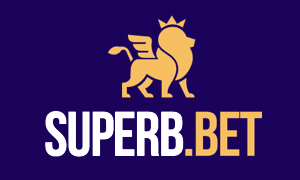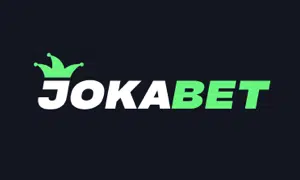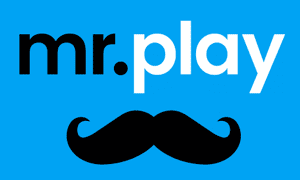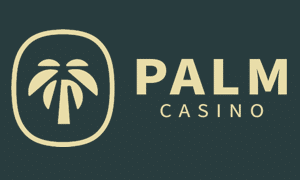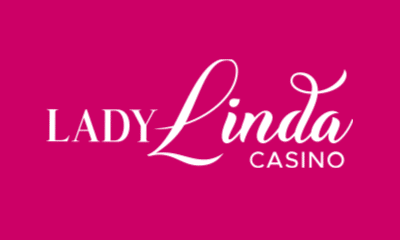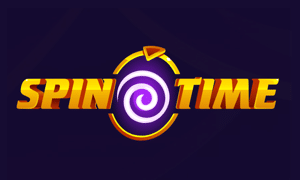 Casino Action Sister Sites 2023
Casino Action is on the Apollo Entertainment Limited platform, which means there are more than twenty-five Casino Action sister sites to consider if you're looking for somewhere new to play. You can see a full list of all of them by clicking the Apollo Entertainment Limited link at the top of this page. Here on this page, we'll look at the best of the Casino Action sister sites, plus a full review of Casino Action itself.
Zodiac Casino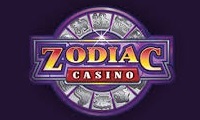 One thing you'll quickly notice about the Casino Action sister sites is that they're not exactly what you'd call "pretty." Dated, clunky designs are something that all of the Apollo Entertainment Limited casinos have in common, and Zodiac Casino is a good example of that. In terms of its aesthetic, it looks like a website that was designed and launched sometime before 2010 and hasn't been touched since. However, that doesn't take anything away from the very eye-catching offer in the middle of its homepage. Zodiac Casino highlights that it offers access to Mega Moolah, the legendary millionaire-making slot from Microgaming, and offers a £20 welcome bonus giving new players eighty chances to scoop its enormous jackpot. However, the wagering requirement attached to the bonus is a disgraceful x200. That's one of the highest wagering requirements we've ever seen and makes the chances of any player being able to withdraw anything from their bonus as good as zero. Popular games at Zodiac Casino include slots like Immortal Romance, the official online slots game of Terminator 2, and 9 Marks of Fire. That suggests that, like the site itself, the games collection at Zodiac Casino hasn't seen any significant updates in a while.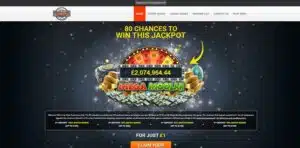 Luxury Casino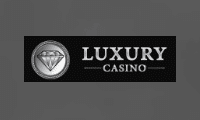 The name "Luxury Casino" creates a set of expectations in the minds of players. A player logging into a luxury casino is entitled to expect fantastic graphics, attractive offers, and a platform of brilliant casino games and slots. Very few of those expectations are met by Luxury Casino, which is another drab-looking member of the Casino Action sister sites family. Upon landing at the homepage, you're greeted by a grainy black-and-white looping image of a spinning roulette wheel and what (at first) sounds like an attractive offer of up to £1000 as a series of matched deposit welcome bonuses. When you look a little closer, you'll see that the bonus funds are attached to the same horrendous x200 wagering requirement we saw at Zodiac Casino. On top of that, Luxury Casino won't even load correctly on desktops or laptops if you don't switch off any ad-blocking software you might be using. This is highly irregular and not something we've come across often at other online casinos. However, it's a necessity at more than one casino on the Apollo Entertainment Limited network. The site doesn't contain any ads, so we're not sure why this is the case. In terms of gaming, there are more than five hundred slots and table games at Luxury Casino, but the collection is a little old.
Uk Casino Club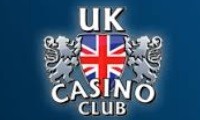 UK Casino Club, which has the strangely awkward URL of ukcasino-club.co.uk, is an attempt to win over players by getting the patriots on board. That's why it has the term "UK" in its name, features the Union Flag in its logo, and has an artist's impression of King Arthur and Maid Marian on its homepage. Strangely, there's a copyright disclaimer under the image identifying it as the property of both Microgaming and HBO Inc. If the image has been taken from a casino game, we're not sure which one. The welcome offer at UK Casino Club is a little lower than that of Luxury Casino, capped at £700 rather than £1000, but as it's tied to the same staggering wagering requirement of x200, the amount of money on offer is almost irrelevant – you're never going to be able to withdraw it anyway. UK Casino Club claims to be one of the most prestigious online casinos available to players in the UK. We can't agree with that assessment, and we're not sure what the claim is based on. The collection of 550-or-so slots and games here is the same as the collection you'll find at any of the other Casino Action sister sites and is every bit as dated. That's no problem if you're looking for the old classics, but if you're hoping to find something a little more recent, you're likely to be disappointed.
Casino Classic
Like Luxury Casino, the name "Casino Classic" conjures certain imagery and expectations in a player's mind. When we hear the phrase "classic casino," we tend to think of an old-school casino venue where roulette wheels and card tables are given priority over slots, and all the games are delivered with a sense of tradition, style, and elegance. Also like Luxury Casino, Casino Classic will disappoint you if you come to the site with those expectations in mind. This is another basic, dated-looking entry on the Casino Action sister sites network and would benefit extensively from the attention of a web designer schooled in modern design styles. It's also a casino that lacks any identity of its own, as the only image used on the home page is a character from Microgaming's classic Immortal Romance slots game. Why the character was selected or used in this way isn't explained. New players at Casino Classic can (or, taking into account the x200 wagering requirement, can't) claim up to £500 in matched deposit bonus funds across their first two deposits. The casino also promises a loyalty reward scheme for players who return to the site, but details of this scheme are thin on the ground.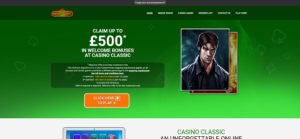 Quatro Casino
We're not one hundred per cent sure what the theme of Quatro Casino is supposed to be. The name "Quatro" suggests an Italian influence, but the character who greets us on the casino's homepage is a Viking. Between the Viking character and the blue-and-white colour scheme, Quatro Casino has an icy cold feel to it which isn't especially welcoming to new players. The welcome offer doesn't help much with this. It's put together a little differently from the other Casino Action sister sites, based around free spins rather than massive matched deposits. At present, the offer is seven hundred free spins delivered across seven days, accompanied by a matched deposit of up to £100. You'll probably have guessed this already, but the x200 wagering requirement still applies to all matched deposit funds plus anything a player might be fortunate enough to win from their free spins. There's a headline about three-quarters of the day down the Quatro Casino homepage which reads, "What are you waiting for?" The best answer to that question would be "realistic bonus terms that might lead to withdrawable cash." The names of recent winners and the amounts they've won scroll across the middle of the Quatro Casino homepage, but most of them are listed in Canadian dollars. That suggests that the site is more popular abroad than it is in the UK.
Can Casino Action Be Trusted?

★★★★★
Casino Action is a 4 Star trusted casino.
1. UKGC License

UK Gambling Commission licence 38620, held by Apollo Entertainment Limited, covers Casino Action.

2. UKGC Fines

Apollo Entertainment Limited has a clean record with the regulator.

3. Customer Service

Live chat and email support is available at Casino Action, but telephone assistance is not provided.

4. Trustpilot Score

N/A – Casino Action has never been reviewed on Trustpilot.

5. Company Location

Apollo Entertainment Limited is a Malta-based company.

6. Visible T&C's

Abhorrent as they are, the terms and conditions of the promotions at Casino Action are clearly stated.

7. Social Media Presence

Casino Action is not on Twitter. It has a Facebook account, but posts only once or twice per year.

8. Number of Sister Sites

There are twenty-six Casino Action sister sites on the Apollo Entertainment Limited platform.

9. Games portfolio

The casino offers around 550 games, most of which are online slots.

10. Gamstop links

The GamStop logo is one of several that appear at the bottom of the Casino Action homepage.

Overall SCORE >

★★★★

★ – 4/5 Stars
Casino Action Review 2023
From the above table, it's clear that Casino Action is trustworthy. You can be sure that your money is safe here and that players who play at Casino Action are adequately protected by both the casino and the UK Gambling Commission. However, being trustworthy is not the same thing as being good. There's no point playing at a safe casino if it doesn't also offer you a fair chance of big wins or an excellent range of games – so does Casino Action do this? Let's find out.
Casino Action Welcome Bonus
Those of you who read our guide to the top Casino Action sister sites above this review will already know what we think about the welcome promotions at casinos on the Apollo Entertainment Limited network. On paper, newcomers to Casino Action can claim up to £1250 in matched deposit bonus funds, split across their first five deposits. In practice, a total deposit of £3200 is required to qualify for the full bonus. To make matters worse, the bonus funds come attached to a totally unreasonable wagering requirement of x2000. To put that in perspective, if you took the full bonus of £1250, you'd need to wager £250,000 before you could withdraw any of it. In real terms, you're never going to see any of that money in your pocket.
Ongoing Promotions
There are no other bonuses specifically advertised at Casino Action, but other bonuses may exist. We say that because about three-quarters of the way down the site's homepage is a "Casino Rewards" banner advertising the existence of a loyalty program based on collecting points, which in turn provide access to three "lucky jackpots" games per day. There's no specific information anywhere on the site about how many points are required or how big the jackpots might be. If the promotion is anything like the welcome offer, it probably isn't worth worrying about.
Casino Action Pros and Cons
Pros:
Live chat support at Casino Action is provided on a 24/7 basis, so there should always be someone ready to assist you if you need it. 
The casino is fully regulated by the UKGC, so players are protected when they play here. 
Cons:
The wagering requirements attached to bonus funds at Casino Action are truly disgraceful and impose such a high barrier that it's unrealistic to expect any player to be able to clear it and successfully make a withdrawal. 
There's a total lack of information anywhere on the casino's website to explain how withdrawals are processed and when players can expect to receive their money. 
Top Games at Casino Action
Casino Action hides most of its slots and games behind its login scheme, which makes it very hard to work out what the casino does or doesn't have to offer from the point of view of a new player arriving at the site for the first time. The most popular casino games at Casino Action are all online slots, though, and these are the top three as of the time of writing. 
Immortal Creatures: This long-awaited sequel to the classic Microgaming slot Immortal Romance was released in December 2019, albeit not by Microgaming. Instead, it was released by the largely-unknown Aurum Signature Studios and comes with 96.86% RTP and high volatility. Like the original, the slot has a "story mode" with a surprisingly complex plot, so you might find that you keep spinning for a while just to find out what happens. Bonus features in Immortal Creatures include four different character-specific free spins rounds and a randomly-triggered "wild moon" spot payout. 
9 Masks of Fire: This slot made quite a splash when it was released by Gameburger Studios in late 2019, starting a trend for slots that pay high jackpot prizes for landing multiple scatter symbols. 9 Masks of Fire offers 96.24% RTP and average volatility, but more importantly than that, it offers guaranteed multipliers within its free spins feature with unlimited retriggers. The base game is a little vanilla, but the free spins feature and the nine scatter symbols are what the slot's really about. 
Cash Rewards Treasure Quest: A cynic would say that this is an attempt to replicate the success of Gonzo's Quest without using the intellectual property. If so, that would be the second time Aurum Signature Studios have pulled off the same trick, having already done it once with Immortal Creatures. This fantasy-themed slot comes with a choice of four different free spins features (all of which have different multipliers), stacked wild symbols, high volatility and 93.09%. That combination of high volatility and low RTP is likely to be a killer for a lot of players, but that doesn't seem to hamper the slot's popularity at Casino Action. 
Payment and Withdrawal Methods
We're almost totally in the dark about payment processing at Casino Action. We've read the site's terms and conditions in full, but there's nothing in there about payment processing times. There is, however, a suggestion that fees may be charged for withdrawals, which is a big red flag for players in the modern era. A gif in the footer of the casino's website suggests that deposits are accepted via Paysafe voucher cards, AstroPay, Skrill, Neteller, PayPal and InstaDebit. There's no reference to debit cards, but we assume they have to be accepted by default. There's no way of knowing which of these methods might be approved for withdrawal or how fast or slow those withdrawals might be.
Customer Support and License
Casino Action is covered by the licence that its parent company Apollo Entertainment Limited holds with the UK Gambling Commission, plus a Malta Gaming Authority licence that allows it to operate elsewhere in the world. Customer support is available via email with a 48-hour turnaround or via live chat, which is available all day, every day. Customers should note that the live chat window doesn't reliably load every time when using Google Chrome.
Casino Action – The Verdict
There's no way we can recommend Casino Action. The wagering requirements attached to the bonus offers at the casino are outrageous, and even if that weren't the case, we wouldn't feel comfortable recommending a casino that doesn't make the terms and conditions of its withdrawal policy explicitly clear. There are far better online casinos out there than this one.