Checkdmedia Casinos
Checkdmedia has 6 active online casinos and sister sites include Footy Accumulators, Oddschanger, The Bonus Lounge and The Winners Enclosure.
Checkdmedia Limited are operated from 125 Deansgate, Manchester, M3 2BY, United Kingdom.
Checkdmedia Casinos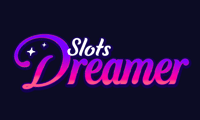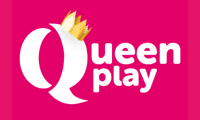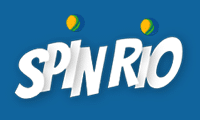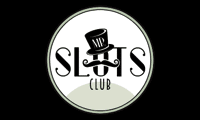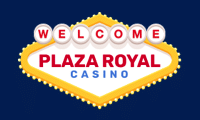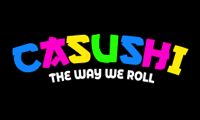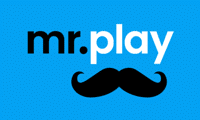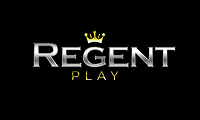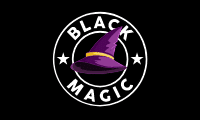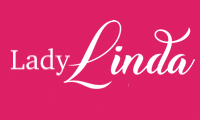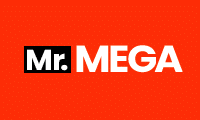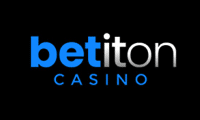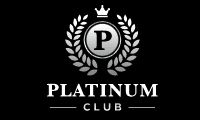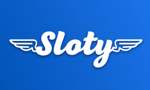 Checkdmedia Casinos 2022
Footy Accumulators
Calling all football fans – Footy Accumulators is the football sports betting casino you didn't know you needed. This online casino, owned by Checkd Media Ltd, offers the specific niche of football betting. As a complex sport, this sports betting casino offers a more in-depth betting experience for live football events. As well as football, you can also explore other sports such as racing, tennis and more. This online casino is slightly more complex than the usual sports betting casino,and is most suited to players who have knowledge of football betting, including fixtures, accumulators and everything in between. You can expect to find all of the latest football events here, as well as great promotions including £20 added to all bets of £20. As a UK-based football fan, this is a must-try online casino.
Oddschanger
Something slightly different to other online casinos, Oddschanger specialises in live sporting tips. Checkd Media Ltd specialise in bringing solutions to their customers, and this website is hugely popular for how helpful it can be. This brand is very active on social media, in particular Twitter, with live football and sporting events tips. This website works hand-in-hand with other sports betting casinos, releasing live promos and enhanced odds to use on the other websites. You can find free tips on football, horse racing and other major events to kick you off to a great start on your live sports betting.
The Bonus Lounge
Checkd Media Ltd do things slightly differently, working with multiple websites which can be used as tools to offer the ultimate online betting experience. The Bonus Lounge is essentially a comparison site for other casinos, bringing you a breakdown of the best promotions, odds and other features of hundreds of online casinos. If you are unsure where to start off your betting journey, The Bonus Lounge should be your first stop. You can find all of the biggest online casinos featured on this website, ranking them in order of the strongest promotions and bonuses. This is a solution to searching the web endlessly for the best offers, as Checkd Media have done the hard work for you. This is just another reason why this company is solution-based, showing their efforts to be helpful to players across the world. Before you enter into any sports betting casino, you should visit The Bonus Lounge to discover any promotions, offers or tips to ensure the best shot against the odds.
The Winners Enclosure
The Winners Enclosure is exclusively focused on horse racing tips and news, the perfect website for fans of horse race betting. Checkd Media Ltd specialise in sports betting, as a sporting digital marketing brand. Because of this, this company has created multiple solutions for the best sports betting experience possible. This includes offering tips, casino breakdowns and even news on the biggest sporting events. This company works in collaboration with the biggest sports betting brands – including Paddy Power, Sky Bet, Betfair and more. Because of these links, you can expect the best and most reliable information. Not only can you explore tips on upcoming events, you can browse blogs, news and even find exclusive promotions. Before you participate in any live sports betting, The Winners Enclosure should be your first stop. This website is hugely popular in major horse racing events such as Cheltenham and The Grand National – with thousands of players finding their tips useful in their betting techniques.
About Checkdmedia
Checkd Media Ltd was founded in 2012 as a media agency, specialising in digital marketing and development. As part of their many offerings, this company also owns five established online casinos which make use of brilliant gaming software and technology. This is a very modern company which does things in a unique, fresh way. Not only can you use their services to market your company, you can hit their various casinos to bet on major sporting events and play some of the best online slots.
Checkd Media Ltd was not always involved in gaming and online casinos, this company began as a digital marketing agency. However, this company has always been linked to sporting and social media communication. Because of these routes, it is only natural for this company to have produced some brilliant sports betting casinos – which have taken over the sporting scene. Before their casinos began, Checkd Media offered sporting businesses social media solutions and digital marketing products, as a B2B service. These digital marketing features extend to this day, with some impressive global clients gathered over the years.
Checkd Media Ltd offers a range of services – product development, performance marketing, community amplification and content production. This company have worked with some very impressive clients in the world of casino, including Sky Bet, Paddy Power and many other leading betting brands. Any leading sports brand, Checkd Media, have likely worked with them, which makes their online casinos even more appealing. Since their beginnings in 2012, this company has grown at an impressive rate in terms of their marketing agency.
The efforts of Checkd Media Ltd do not end at digital marketing, as they have branched out to offer their own online casinos. Since working with Bet 365, Betfair and other betting brands, it seems that this company were inspired to begin their own. This company has five online casinos, which mainly focus on live sports betting, with some inclusion of online casino games and slots. It is only fair for a sporting brand to offer the best live sporting casinos – so if this is what you are looking for, you should certainly dive into some of these websites.
You only need to access the Checkd Media website to see the substantial success this company has achieved, reading some of their impressive case studies. This is a very on-trend company who are fully active on social media, always releasing exciting collaborations with leading, global brands. Because of all this, we are already expecting great things from their own online casinos – which needless to say, are delivered on.
Most Checkdmedia Casinos
Full list of Checkdmedia Casinos 2022
Footy Accumulators (footyaccumulators.com)
Oddschanger (oddschanger.com)
The Bonus Lounge (thebonuslounge.com)
The Winners Enclosure (thewinnersenclosure.com)