Cheeky Bingo
Cheeky Bingo sister sites include Party Poker, Foxy Bingo, Gala Bingo, Party Casino, Ladbrokes, Gala Spins and more. 
Cheeky Bingo (cheekybingo.com) is operated by LC International Limited of Suite 6, Atlantic Suites, Gibraltar, GX11 1AA.
CHEEKY BINGO CLOSED IN NOVEMBER 2023, CHOOSE ANOTHER CASINO FROM THE OPTIONS BELOW.
Sites like Cheeky Bingo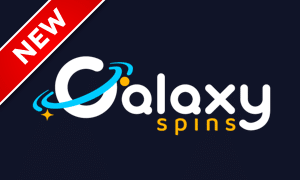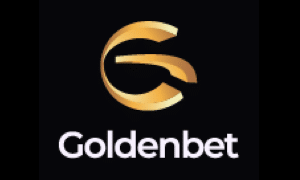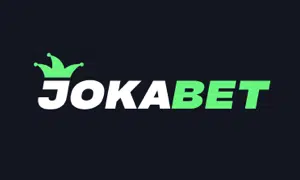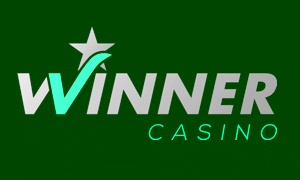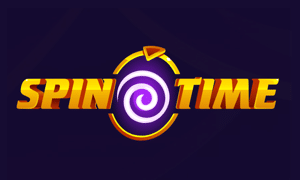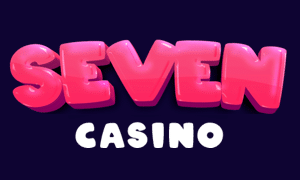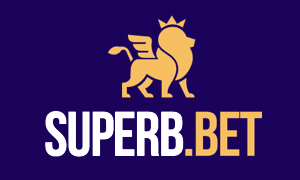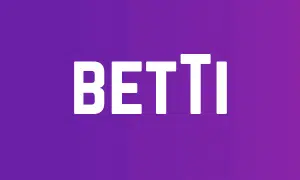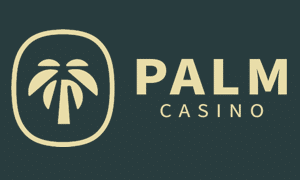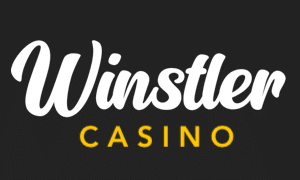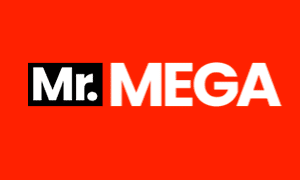 Cheeky Bingo Sister Sites
Gala Bingo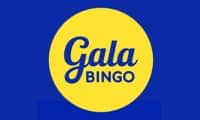 Cheeky Bingo is a pretty big bingo site, but it's probably not even one of the three biggest bingo sites on the LC International Limited range of Cheeky Bingo sister sites. That's what a monstrously huge deal this casino network is. The honour of being the biggest bingo site on the network is contested, but we think that it probably has to go to Gala Bingo. This famous brand began with physical bingo halls in British towns and cities in 1990 before seamlessly transitioning to the online world. It's now every bit as big a deal on the internet as it is away from it, and it attracts tens of thousands of visitors every day. The rooms at Gala Bingo will always be busy, and the prizes available inside those rooms will always be difficult to compete with for the majority of UK-based bingo companies. When you're playing with Gala Bingo, you're playing with the big boys. It's one of the better-known Cheeky Bingo sister sites by some distance.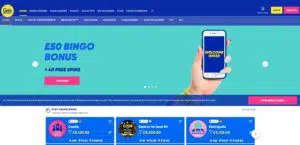 Party Casino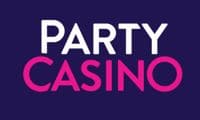 If there's one thing that's clear about Cheeky Bingo from the moment that you arrive on its homepage, it's that this is a bingo and casino site that doesn't intend to take itself seriously. One of the Cheeky Bingo sister sites has a very similar attitude, and that's Party Casino. As the old cliche goes, the clue is in the name. Party Casino is an online slots and casino site that provides all the same thrills and spills as Foxy Games or Gala Spins but puts its tongue firmly in its cheek as it does do. Of course, you can't get a party started without a few party favours, so you'd be well advised to check out the promotions at Party Casino and find out what's hidden at the bottom of your party bag. It might have a lighthearted theme, but there's just as much substance to this LC International Limited casino as there is to any of its stablemates.
Bwin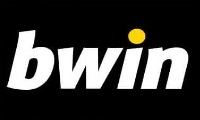 Unless you know that it's coming, Bwin is a name that you probably won't expect to see on a list of Cheeky Bingo sister sites. On the surface, the two sites have nothing in common. One is a bingo site for people in search of light entertainment. The other is a very po-faced sports betting site that's as serious about its subject matter as it's possible for a gambling site to get. They even have drastically different backstories – Cheeky Bingo is a brand that was developed and grown by its parent company, whereas Bwin is an expensive overseas acquisition. They might not share much common ground, but Cheeky Bingo and Bwin are indeed sister sites – so if you're done with bingo and slots for a while, and you've been meaning to put a bet on a race or a game, Bwin is very much open for your business.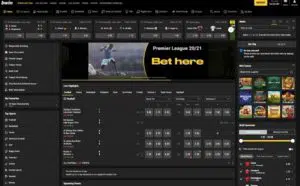 Coral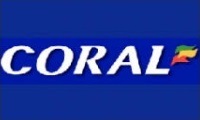 Coral is one of the most familiar names on the British high street when it comes to sports betting. If there isn't a Coral shop in your town, there's probably one coming in the near future. This famous blue-fronted sports betting brand will celebrate 100 years in the industry at the start of 2026. Back when Coral was founded, the internet was beyond the imagination of the greatest minds in the world alive at the time. That makes it almost crazy that Coral is now one of the Cheeky Bingo sister sites, and yet here we are. The LC International Limited casino network is named after Ladbrokes and Coral (LC), which tells you everything you need to know about how close to the core of this business Coral is. Recent years have seen it go way beyond its original sports betting model to embrace bingo, online slots and – you guessed it – bingo, so in some ways, you could even say that Coral and Cheeky Bingo are rivals.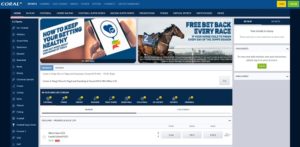 Foxy Games
You'll almost certainly have seen the Foxy name before, but you may not have seen it in connection with Foxy Games. The Foxy brand and its familiar fox-suited mascot have been well-known to British players ever since the days when Foxy Bingo sponsored the ill-fated Jeremy Kyle show on ITV daytime. Those days are long gone, but the Foxy brand has continued to go from strength to strength. Attempting to open Foxy Casino turned out to be something of a misfire – and a rare one – from this all-powerful casino network company, but they learned from their mistakes and came back with Foxy Games. No mistakes were made in the launch of this arcade-style member of the Cheeky Bingo sister sites family, which has a strong and growing reputation among players. It still has a lot of ground to make up if it's to become as successful as Foxy Bingo – but, then again, very few brands in the UK are as successful as Foxy Bingo.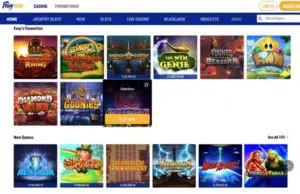 Ladbrokes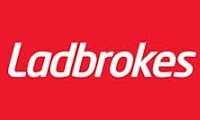 We'd already mentioned Coral and its importance to the LC International Limited casino network, so it was inevitable that we'd get around to the "L" in "LC International" eventually. When it comes to the success of this network company, Ladbrokes is both the alpha and the omega. It's the oldest sports betting company in the world and is so well-known by UK-based players that it could almost be said to be revered. Since 1902, Ladbrokes has been taking bets and paying out winners. It's not just the kingpin of the Cheeky Bingo sister sites – it would be the ultimate sister site for any online casino or betting company. There isn't a casino network on the planet that couldn't be improved by having Ladbrokes on it, but Ladbrokes can only be in one place at a time – and here it is. These days it also comes with Ladbrokes Poker, Ladbrokes Bingo, and Ladbrokes Games, but the core Ladbrokes brand still does sports betting better than almost anybody else you might be able to think of.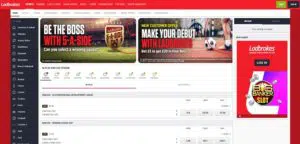 Foxy Bingo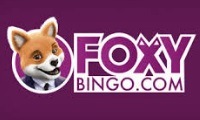 Of all the Cheeky Bingo sister sites out there – and there are a lot – Foxy Bingo is the closest. It covers almost all the same ground as Cheeky Bingo and features almost all the same products. The biggest difference between the two bingo brands is that one of them has had five-star commercial backing, and the other hasn't. Cheeky Bingo has been advertised on television, but not to the same degree Foxy Bingo has. Foxy's star might burn the brightest, but there are reasons why you might prefer Cheeky Bingo to Foxy Bingo. The rooms are a little quieter, so it's easier to be heard. There are a few exclusives at each site, and it's possible that you might prefer the exclusives at Cheeky Bingo to the exclusives at Foxy Bingo. There's no right or wrong answer here – both are highly-rated sites, and both offer slots and other casino games as an accompaniment to the bingo action. If you're a bingo fan, there oughtn't to be any harm in giving them both a try.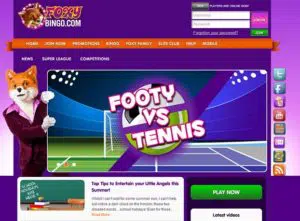 Party Poker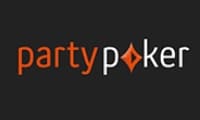 Party Poker is yet another one of the Cheeky Bingo sister sites, but it has far closer connections to Party Casino. Even then, though, if we hadn't pointed out the similar name, some of you might have struggled to see a connection between the brands. Name aside, they have virtually nothing in common. Party Poker isn't an offshoot of Party Casino that just so happens to offer poker – it's a whole different beast. This is a poker site that has aspirations to become the very best in the UK. It operates a live-streaming YouTube television channel and hosts real-life tournaments. Virtual tournaments are staged every day. There's a social space to meet potential poker partners and even a training area for newcomers to the game of poker. Whether you've been playing this popular card game for thirty days or thirty years, Party Poker tries its best to cater for you – and its reputation and player base is growing all the time.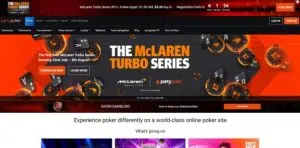 Bwin Casino
We're back to Bwin again, but it's not the same aspect of Bwin that we were discussing earlier. This spin-off member of the Cheeky Bingo sister sites has far more in common with Cheeky Bingo than the "real" Bwin does. Do enough digging on the main Bwin site, and you'll eventually find a link to the Bwin Casino. Rather than being a basic addition to Bwin, this is a self-contained minisite packed full of online slots and casino power. If Bwin had simply created a bland casino page stacked with the same slots we routinely see elsewhere, we'd never have thought it worth separating off into its own entity. Bwin Casino isn't like that, though. It works with a clutch of great providers and has exclusive online slots made by some of the best and biggest names in the world. Bwin thinks it can do everything that Gala Spins can do – and it might be right.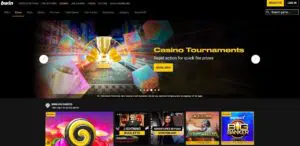 Ladbrokes Bingo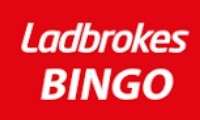 While we were discussing Ladbrokes a few moments ago, we mentioned that the Ladbrokes brand has branched off into areas of gambling other than sports betting. That includes bingo. Ladbrokes Bingo is now a very well-established part of the main Ladbrokes website, and that makes Ladbrokes Bingo one of the more potent Cheeky Bingo sister sites. There are several other sites on the LC International Limited casino network that Cheeky Bingo surely measures itself against when it comes to performance, but Ladbrokes Bingo probably isn't one of them. How do you measure your young internet-based brand against a brand that has 120 years of experience and millions of existing customers? You can't, and it's foolish even to try. Ladbrokes customers are more likely to try Ladbrokes Bingo than they are to try Cheeky Bingo, but that's OK. Cheeky Bingo still does just fine finding custom from elsewhere.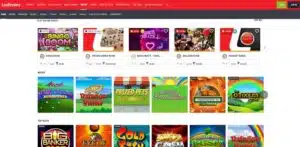 Cheeky Bingo News
: The end of an era has arrived for Cheeky Bingo. In recent weeks, we've speculated a lot about the future of this popular online bingo site, and now, it's confirmed: Cheeky Bingo is closing its doors. This news comes as a bit of a shock to the gaming community, especially to those who've enjoyed their time at Cheeky Bingo. No specific information has been given about why the brand is closing down, so all we can do is assume that it simply wasn't wiping its feet in terms of bringing money to the table anymore. Everyone who has a Cheeky Bingo account will find that their account has been transferred to Foxy Bingo after November 29th – unless, of course, they hold a Foxy Bingo account already.
For those who have funds in their Cheeky Bingo accounts, there's no need to worry. The site assures that your balance is accessible and can be withdrawn by sending a request to their support team. This closure is a reminder of the ever-changing landscape of iGaming, where regulations and policies can shift, leading to big-name closures like this. As we bid farewell to Cheeky Bingo, we want to thank all the readers who've followed updates and news about this site. Your engagement and interest have been a big part of this journey. While we won't be updating this blog anymore due to the closure, we appreciate the time you've spent with us, discussing and enjoying the world of online bingo at Cheeky Bingo.
: At Cheeky Bingo, owned by Entain Plc, it seems business as usual for players, but behind the scenes, there's a significant shift happening. Liam Casey, Entain's Director of Operations, has announced his departure after a four-year tenure with the gaming group. Casey, who joined Entain in 2019 as Associate Director of Marketing before moving to the Director of Operations role in September 2021, played a pivotal role in overseeing marketing operations, account relationship management, and customer service. His departure marks a notable change in Entain's leadership landscape, reflecting the dynamic nature of the gaming industry. In his LinkedIn post, Casey expressed excitement about returning to the private sector, highlighting his experience in leading and building key functions from scratch and working with a diverse team of nearly 28,000 employees. His move underscores the ongoing evolution within Entain, a company that has seen substantial growth and transformation in recent years.
Entain's recent performance, as reported, shows a robust 7% increase in net gaming revenue for Q3, with growth across all business segments. This success is driven by a significant rise in online gaming revenue, which saw a 14% increase, and a steady growth in online sports betting despite a marginal rise in revenue. The BetMGM joint venture with MGM Resorts also reported an 8% revenue increase, indicating strong growth in the US market. Entain's CEO, Jette Nygaard-Andersen, commented on the company's profound transformation and solid foundation for future growth. While Cheeky Bingo continues to tick over, these developments at Entain, including Casey's departure and the company's financial growth, highlight the dynamic and ever-changing nature of the gaming industry, where behind-the-scenes shifts often pave the way for new strategies and innovations.
: In a remarkable show of confidence in their company, the bosses at Cheeky Bingo's owner Entain have collectively invested a staggering £2.4 million in shares, significantly boosting the firm's stock value. This bold move was led by Chief Executive Jette Nygaard-Andersen, who personally acquired shares worth nearly £325,000. She was joined in this venture by Chairman Barry Gibson and his wife Brenda, who together invested over £1 million. This significant purchase, made on November 7, followed the San Francisco-based investment fund Dodge & Cox doubling its stake in Entain from 5.01% to 10.33%, further elevating the company's shares by 1.8%. This surge in stock value is a clear indicator of the strong confidence the leadership has in Entain's future prospects.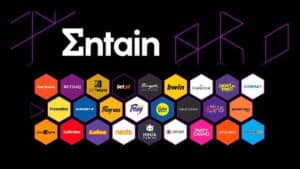 While there might not be any direct news from Cheeky Bingo, its parent company, Entain Plc, is certainly making waves in the market. The substantial investment by its top executives not only reflects their belief in the company's future but also positively impacts its market performance. This strategic move by Entain's leadership in a fluctuating market highlights the company's stability and potential for growth. It's a significant development for Entain, which owns Cheeky Bingo, as it demonstrates the firm's strong financial footing and the high level of trust its leaders place in its ongoing success and expansion. Having said that, if there's money floating around within the company, we wouldn't mind seeing at least some of it invested in Cheeky Bingo so we might occasionally have some news about the flagging brand for you.
: There's nothing to report about Cheeky Bingo this week, and we're beginning to worry about it. Cheeky Bingo has long been a familiar name, synonymous with busy bingo rooms and a bustling array of slot games. However, recent times have seen a noticeable shift in its offerings, with a marked culling of its promotions and a conspicuous pause in the rollout of new games. The site, once abuzz with regular updates and fresh content, hasn't introduced a new bingo game in several months, leading to whispers of concern among its community. This slowdown has not gone unnoticed, with players and industry observers alike beginning to wonder about the future of Cheeky Bingo. Is this a strategic retreat, a prelude to a grand relaunch with a revamped platform and exciting new features? Or could it be a sign of a more permanent decline, hinting that Cheeky Bingo might be winding down operations?
The absence of new promotions, typically a draw for both new and existing players, adds to the speculation. In an industry where player engagement is key, the lack of incentives could be a tactical move to clear the deck for a major rebranding, or it could reflect a shift in focus away from the bingo sector. The silence from Cheeky Bingo's management on the matter only fuels the rumours. If a relaunch is on the horizon, it could bring a much-needed revitalisation to the brand, potentially introducing innovative games and a modernised user experience. Conversely, if closure is the endgame, it would mark the end of an era for a site that once held a cherished spot in the iGaming community.
: Hold onto your seats, folks! Cheeky Bingo is upping the ante in the online casino world with the addition of two exhilarating slot games: Luck O' The Irish Mystery Ways and Emperor Of Rome Mega Fire Blaze. And let's be honest, with no promotions or bonuses currently on offer for new or returning players, these new game additions are a much-needed breath of fresh air! First up, we've got Luck O' The Irish Mystery Ways, a slot that takes you on a whimsical journey through the Emerald Isle. With its Mystery Symbols and Free Spins, this game is a pot of gold at the end of the rainbow. The slot offers a massive 16,807 ways to win and a maximum win potential of 50,000x your stake. So, if you're feeling lucky, this Irish-themed slot is the perfect game to try your luck!
Next, let's talk about Emperor Of Rome Mega Fire Blaze. Developed by Rarestone Gaming, this slot is a historical thrill ride set in ancient Rome. The game features 30 betways and a medium volatility level, making it suitable for all types of players. What sets this slot apart is its Mega Fire Blaze feature, which can net you one of four fixed jackpots. The Grand jackpot alone can get you 2,000x your bet! However, do note that the game's RTP is a bit on the lower side at 94.91%, but the exciting gameplay more than makes up for it. These new additions are great, but we hope to see either promotions or new bingo games next week.
: Another week has gone by, and Cheeky Bingo has managed to pull another rabbit out of its hat. Well, we say 'rabbit.' We're actually talking about a fish. This increasingly neglected LC International Limited site has just added a new exclusive slot game called Gold Fish Fortunes, developed by Bwin.Party. That's another LC International brand, so the game was technically developed in-house. The slot takes players on an underwater adventure with a cheerful goldfish as the star. With five reels, three rows, and 20 fixed pay lines, the game offers a traditional slot machine structure. But what sets it apart are its Free Spins bonus round with growing winnings and extra spins. The graphics are as colourful as a coral reef, featuring an aquarium, fish food, and even a decorative underwater castle.
Now, why is this particularly noteworthy for Cheeky Bingo? Well, the site has been a bit quiet on the promotions and bonuses front lately – and when we say 'quiet,' we mean that promotions are yet to be re-introduced to Cheeky Bingo after vanishing from the site completely several weeks ago. New games like Gold Fish Fortunes are doing a lot of heavy lifting to keep players engaged. It's like that one friend who brings the life to the party when everyone else is a bit subdued. We can only hope that this is a sign of more exciting things to come for Cheeky Bingo. After all, a site can't survive on charm alone; it needs a bit of razzle-dazzle too!
: If you've been on the hunt for something new to spice up your gaming experience at Cheeky Bingo, you're in for a treat. The operator LC International has exclusively added two new slot games to its portfolio, and they're nothing short of thrilling. First up is "Well Well Well" by Bwin.Party, a slot that takes you on a journey through Irish folklore. Imagine a foggy forest as your backdrop and reels filled with harps, mushrooms, clovers, and violins. The game offers a variety of features like Magic Spins, Free Spins with special Wonder Reels, and the Golden Well Bonus. With an RTP of 95% and a max win of 5000 times your bet, it's a game that promises not just fun but also some decent payouts.
Then we have "Area Link Phoenix" by Area Vegas, a medium-volatile slot that revolves around the myth of the Phoenix. This game is not just about spinning reels; it's about collecting fireballs that could trigger the Area Link bonus round. You can get up to 3 Phoenix Upgrades in the same feature, and if you're lucky, you could hit the Grand Jackpot, which is 5000 times your stake. The game has an RTP of 96.46%, making it a promising choice for those looking to win big. What makes these additions even more special is their exclusivity to LC International, the operator behind Cheeky Bingo. It's not every day that you find games that aren't available on any other platform. So, if you're a member of Cheeky Bingo, you've got first dibs on these fantastic new games.
: regular readers of this news section will remember that the last time we checked in on Cheeky Bingo for news, we were both surprised and alarmed to see that all of the site's promotions had been removed. We were so taken aback by the sudden disappearance of the promotions that we even wondered whether it was a short-term technical issue. If only that were the case. There are still no promotions at Cheeky Bingo, so they seem to be gone for good. The site hints that players might receive bespoke promotions when they log in, but the lack of a welcome promotion or any guaranteed rewards really hurts the site's chances of attracting new players.
If Cheeky Bingo ever sees sense and restores its promotions, you'll hear about it here. In the meantime, the site is at least still adding new exclusive titles. One of those exclusive titles is the official Emmerdale Fun Drops game, which is likely to appeal to fans of the long-running ITV Soap. Information about the game is thin on the ground, but it's likely to follow a similar formula to that of Big Banker Fun Drops, which is also exclusive to Cheeky Bingo (or, at least, LC International Limited in its capacity as the network that Cheeky Bingo is on). Other recently added exclusive titles at Cheeky Bingo include the Rainbow Rewards Scratchcard, Pots o' The Irish Link & Luck, and Pig Banker. Most of these games are so low-profile that they're yet to receive a write-up at Slot Catalog, which is never a good sign.
: What's happened to the promotions at Cheeky Bingo? We visited the site this week to perform our usual check for updates, and we found that they'd all disappeared. We're not just talking about the ongoing or regular promotions; even the Cheeky Bingo welcome promotion has vanished. When we visit the promotions page, all we see is a blue banner telling us we have to log in if we want to see our personalised offers. For anyone who isn't logged into the site – which would include any visitors considering registering an account with Cheeky Bingo for the first time – it appears that all of the promotions have been either removed or hidden.
This development surprised us, so we did a quick check of the Cheeky Bingo sister sites to see if any of them have followed suit. They have not. If this is a technical issue, it's a technical issue that only appears to be affecting Cheeky Bingo and not any of the other casinos, sports betting sites and bingo sites on the LC International Limited platform. If it's not a technical issue, we can see this decision being a very bad thing for Cheeky Bingo in terms of its standing on the network. If it no longer has any general promotions to offer, it's been demoted behind the likes of Foxy Bingo and Gala Bingo, which have plenty. It was always behind those sites in the operator's pecking order anyway, but removing the promotions would really underline that fact.
: Unusually for an LC International Limited casino or bingo site, Cheeky Bingo doesn't tend to get new slots or game releases while they're still "hot off the press." It gets its fair share of exclusives, but it tends to be kept waiting for a while for new releases to be added to its portfolio. That's perfectly illustrated by the selection of new slots and games that have been added to the Cheeky Bingo homepage this week. The star slots game among the selection is the weird and wonderful Wild Celebrity Bus Megaways by Pragmatic Play. It's the kind of slots game that's bound to get your attention, but it's been around since April this year. Very few people would think of that as 'new.'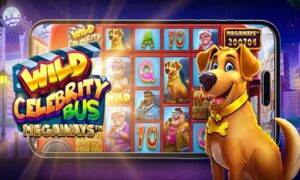 If you're a slots fan and you've never come across Wild Celebrity Bus before, you could be in for a treat. Ingeniously, the reels of this massive 6*7 Megaways game are set into the side of a big red London bus, upon which there are avalanche wins, respins, sticky scatter symbols and more bonus perks to keep gameplay interesting. It's a shame that both the maximum win and the maximum multiplier are restricted, but they're not suppressed to such a level that it takes all the fun out of the gameplay. The only thing missing from this new arrival at Cheeky Bingo is a few actual celebrity faces, but we understand that the copyright issues that would have come along with them probably made it impossible for Pragmatic Play to include them.
: Cheeky Bingo might be a bingo site, but it's better served for slots than most online casinos. Every now and then, it likes to use the feature space on its homepage to introduce you to a slots game that you might not have encountered before. This week, the spotlight is shining on Congo Cash, which was launched by Wild Streak Gaming at the beginning of 2021 and has been mostly flying beneath the radar ever since. That's what tends to happen when slots by lesser-known developers come out into very crowded genres. It's a classic-style game with attractive 2D scenery, but at face value, it doesn't seem to do anything new. Having said that, you can't always take casino games at face value.
While the visual style of Congo Cash might be best described as "dated" – and that's being generous – it still has plenty to offer in terms of its mechanics. The top feature in the slot is its Jewel Board, which comes with free spins, jackpots and cash prizes to shoot for. The bonus round, which is separate from the Jewel Board, might offer you up to two hundred free spins if you're very lucky, and the Grand Jackpot pays out at x2000 against stake. None of these things necessarily make Congo Cash special, and it would be fair enough to point out that it's also available at most of the Cheeky Bingo sister sites, but at least the site is trying to show its players an alternative to the usual slots and games you see on casino homepages.
: It's another week of no news – internal or external – for Cheeky Bingo, but we're all used to that by now. Fortunately, there's never any shortage of news about Entain Plc. The company that owns and operates all of the Cheeky Bingo sister sites has a penchant for making headlines, and when it does, it's usually something to do with a high-profile acquisition. This week has been no different. Entain is still not done with buying things, and this week, it completed a £750m acquisition of STS Holdings. By doing so, the company now has an expanded foothold in Poland. The country has both the largest economy and largest iGaming market in Eastern Europe.
Despite the significant cost of the acquisition, Entain internally sees the acquisition as nothing more than "a foot in the door" and is the second in a planned series of investments in the region after the purchase of Croatia's SuperSport last year. Even with STS added to the iGaming giant's ever-expanding portfolio, the company is still only present in two of the twelve recognised iGaming markets in Eastern Europe. Entain Plc intends to become active in all of them, and so further acquisitions are likely. As ever, this doesn't mean that Cheeky Bingo is about to become active in Poland or anywhere else in that part of the world, but it at least means it's now a possibility. With four months of the year left, don't be surprised if we're reporting on another Eastern European purchase before 2023 is out.
: Even if you're not a fan of sports betting, it can't possibly have escaped your attention that the Women's FIFA World Cup has been happening in Australia and New Zealand during the past month. It's been a great tournament for England, who've made it all the way to the final, and that success has translated into big money for Entain Plc. This is almost becoming a catchphrase at this point, but Entain is the company behind the ongoing success of Cheeky Bingo. If you've read this whole page, you'll know that the Cheeky Bingo sister sites include some of the most popular sports betting brands in the UK – Ladbrokes and Coral, to name just two.
The fact that those high-profile Cheeky Bingo sister sites exist makes it easy for Entain Plc to monitor the uptick of football betting during the World Cup. According to their records, there's been an increase of 365% in betting activity compared to the last Women's World Cup in 2019. Perhaps an even more eyebrow-raising statistic is that one in every five bets placed on the Women's World Cup at an Entain Plc betting company has been made by a woman. Ten years ago, we saw slots and casino sites progress from being male-only spaces to places frequented by both men and women. It seems that the same might finally be happening to sports betting, although it remains to be seen whether this upsurge is limited to the tournament. Those female bettors may or may not stick around when after the tournament ends.
: We're well aware that our Cheeky Bingo news section has turned into more of an Entain Plc news section in recent weeks. We'd apologise for that, but there's not much that we can do about it. If the owner of the Cheeky Bingo sister sites would like us to report on Cheeky Bingo news, perhaps it should do more to make sure that the Cheeky Bingo name turns up in the news. After all, it's not like Entain Plc has difficulties getting its name into the news – and not always for good reasons. This week, the Financial Times has been providing the inside scoop on Entain's preparations for what's expected to be a significant fine.
A while ago, Entain Plc operated a betting company in Turkey. The Turkish arm of the business is believed to have committed serious bribery offences, and the UK Crown Prosecution Service has been looking into those offences. It's expected that Entain and the CPS will enter into something called a "deferred prosecution agreement" rather than go to trial, and that the agreement will see Entain pay a fine over four years. According to the Financial Times, Entain has put aside £585m to cover the costs of the fine. That's an enormous sum of money even for a company the size of Entain, so it's to be hoped that Cheeky Bingo and the other brands under the operator's umbrella don't suffer because of the expense. We'll keep you up to date with this story as more news is reported.
: You know the drill by now. There's never anything new to report about Cheeky Bingo (we reserve the right to be wrong about that one week), so when we report on news about Cheeky Bingo, we're actually reporting on news about Entain Plc in its capacity as the company that owns and operates all of the Cheeky Bingo sister sites. This week, Entain has been talking about "The Wrexham Effect." That's a reference that isn't going to make a lot of sense to people who don't closely follow non-league football or unlikely celebrity stories, so we'll break it down for you.
A couple of years ago, Ryan Reynolds and Rob McElhenney bought Welsh non-league football club Wrexham and pumped money into the club while simultaneously arranging for Amazon to shoot a documentary about the club's hopeful return to prominence. This season, Wrexham sealed promotion from the National League back to League Two, marking the club's return to the professional divisions of English football. Why is Entain plc talking about this? Simple – because there's been a massive increase in the number of people betting on non-league and lower-league football during the past season, and Entain believes that increased interest in Wrexham might be a big part of the reason why. We're not talking about small numbers either – the increase in betting on League Two is up 24% year-on-year, with bets on Wrexham games up by close to 4000%. It's a club transformed, but it's also an entire betting market transformed.
: By this point, we're becoming accustomed to not having anything new to tell you about Cheeky Bingo. The news about Cheeky Bingo always seems to concern its parent company rather than Cheeky Bingo itself. That parent company is, as you'll know if you've read anything on this page other than the news, LC International Limited. Above LC International Limited, though, is Entain Plc – and there seems to be a potentially huge story brewing on the horizon about Entain. The company is a veritable giant of the iGaming world, but it became as big as it is by swallowing smaller companies through a series of acquisitions. Now it seems that what goes around might be coming around for Entain.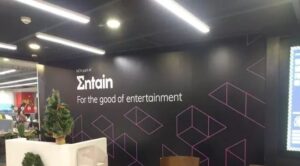 According to several sources, MGM Resorts International might be lining up a takeover bid for Entain. The former management team at MGM was asked about the possibility of a move last year but wasn't keen on it at the time. The management team has since changed, and it's rumoured that a takeover bid might be back on the table. If such a move happens, it won't happen cheaply. At the time of writing, Entain Plc has a market capitalisation value of more than £10bn. Very few iGaming companies in the world could even entertain (pun intentional) the idea of launching a bid on that level – but if anybody can do it, it's BetMGM. Is Cheeky Bingo about to get new ownership? Stay tuned to this channel to find out.
: As always seems to be the case with this popular iGaming site, the news this week isn't about Cheeky Bingo or any of the Cheeky Bingo sister sites so much as it is about Entain Plc, the company that's ultimately responsible for running them all. Barely a week seems to go by without Entain making major moves in the iGaming world, and the past seven days have proven to be no different. On July 17th, the massive company announced yet another acquisition. This time, it's taken over the running of Angstrom Sports.
Angstrom Sports might not be a name that players in the UK are familiar with, so here's the lowdown. Angstrom Sports is described as a "specialist" US-based data analytics and sports forecasting provider. Given how many sports betting companies Entain Plc is responsible for the operations of, you can see how this would be a logical move for it to make. The price of the deal is £81m upfront, plus add-ons that will take the total cost of the deal up to £122m over the next three years. According to Entain plc, this makes the company "the only" global iGaming company with a full-inhouse set of end-to-end analytics and pricing capabilities. The move seems designed to benefit customers overseas more than it does in the US, but it's a reminder of the awesome power behind the throne at Cheeky Bingo. Will Entain Plc buy yet another company next week? Will Cheeky Bingo start offering sports betting? Stay tuned to find out!
: It might have been a quiet few weeks for Cheeky Bingo in terms of news, but things haven't been so quiet for its parent company Entain Plc. STS Group, which is the leading sportsbook in Poland, is preparing to sign on the dotted line and accept a £750m takeover bid from Entain. Presuming approval is granted, the move will bring every STS Group site under the Entain plc umbrella, making them all Cheeky Bingo sister sites. The takeover is happening despite the fact that STS has recently exited markets in the UK and Estonia. Many analysts would say that the last thing Entain Plc needs is even more sportsbooks and sports betting sites under its already-enormous umbrella, but perhaps they know something that we don't.
Elsewhere, Entain Plc has been attempting to generate some positive publicity by calling for a new, more proactive approach to mitigating what it perceives to be a risk of match-fixing in women's sports. As women's sports grow more popular and more money is wagered upon them, the possibility of bribes or attempted bribes being made grows larger. A new study performed by the German Sport University Cologne but funded by Entain Plc has analysed women's cricket, basketball, tennis and football and found vulnerabilities in the structures of each. Recommendations made in the report include new education and communication programs for players, pay rises in line with the enhanced income coming into the sports, and strengthening governing bodies within each sport.
: Unfortunately, there are no new games over at the Cheeky Bingo site this week, despite their sister sites such as Bwin getting a new games update most weeks. This is a shame for the players over there, as it means they are missing out on some of the best new games coming out each week. Hopefully, Entain can update this site soon. Speaking of Entain, being one of the biggest names in the iGaming space, they are in the news most weeks, and this week is no different. This week it was announced that Entain is set to acquire Polish bookmakers STS for £946m. STS is one of the biggest bookmakers in Poland, being founded in 1997. The acquisition of STS is another step in Entain's plan to expand its European footprint.
However, this move was met with some criticism from a New York-based investment firm, Eminence Capital. The company called Entain's choice to acquire STS 'tone deaf' and 'destructive to shareholders' in an open letter to the board of Entain. This comes as a result of Entain stocks continuing to fall, and many believe this move will not do much to help this, especially after rejecting a bid to sell the company to MGM, which many may now support. The letter states that they believe "the management either doesn't understand finance or, worse, that they believe the company's shareholders are naïve," which perfectly sums up the context of this letter. This story is still ongoing, and we will update readers here.
: Entain is the operating company for Cheeky Bingo as well as other sites like Bwin and Foxy Bingo as well as high street names such as Ladbrokes and Coral. Because they are one of the biggest names in the iGaming space, all eyes are on them, meaning in a week, it is not uncommon for them to be in the news. Last week Entain found themselves in the news for controversial reasons as it is being reported they planned to lobby against reforms to the government's white paper after saying they would be on board with them, and this week, it is more bad news for Entain. This week it is being reported that Entain will face a £17m fine in Turkey over a bribery case. Not much information is given about the context of the case; however, we will update readers hear when we hear and learn more.
Unfortunately, over at the Cheeky Bingo site, there are no new games this week, as has been the case for a couple of weeks now. This is a massive shame as their sister sites, such as Entain, have been updated weekly at this time, but Cheeky Bingo seems to be a site that Entain has all but forgotten about. Cheeky Bingo houses some of the most popular and biggest games in the iGaming space that players can enjoy, but those looking for new and fresh games may want to try another site until Entain give Cheeky Bingo a much-needed games update.
: Cheeky Bingo's operating company Entain are one of the biggest names in the iGaming space, operating some of the biggest names such as Bwin as well as high street names such as Ladbrokes and Coral. Because of their stature in the world of iGaming, they have had all eyes on them surrounding their reaction to the government's white paper release, which highlighted plans to tighten regulations towards gambling. Last week we reported that Entain gave a quote about this news as they stated they were on board with the changes to create a safer iGaming environment. However, this week it is being reported that Entain has partaken in lobbying against the reforms. These accusations come from an alleged leaking of emails that show plans to get players to send an email to their local MP and complain about the changes being proposed, in particular with changes to how much money they can bet. This has turned out to be an ever-changing story that we will keep readers up to date with here.
Over at the Cheeky Bingo site, we are disappointed to report that they have added no new games to their site this week, which is a shame as other Entain sites such as Ladbrokes are updated regularly, and it seems like Entain has forgotten about this site. Cheeky Bingo did receive a new Trustpilot review which was 1-star, that stated that this customer did not receive any single bonuses on the games they had played. Hopefully, Cheeky Bingo can fix this issue for this player.
: Those with interest in the iGaming space will be well aware of the anticipation for the release of the Gambling Act review White Paper that had been pending for 28 months. This week it has finally been released, and many will be interested in hearing the reactions of some of the big names in the world of iGaming, including Cheeky Bingo's operating company Entain. To summarise the White Paper, the review sets out aims to ensure the safeguarding of customers and making sure 'gambling happens safely'. The review includes a pledge by the Government to strengthen its original pledge to improve gambling's regulatory and legislative frameworks to ensure they can protect young and vulnerable people while also ensuring openness and fairness with iGaming and making sure gambling is crime-free.
Those looking to see the reaction of Cheeky Bingo's operating company Entain will be happy to know that they gave a quote after the release of the White Paper, which stated that they fully back the suggestions of the review and that it is an important move closer to creating a robust regulatory framework that can adapt to the digital age in which we currently live, while also providing a level playing field for all operating companies. Bwin stated that they aim to provide better protection for players and preserve the market for those who enjoy recreational betting, iGaming and gambling. This is great news for Cheeky Bingo and other Entain-operated site players, and we will update players here on any updates on this story.
: Back in January, we reported on Cheeky Bingo's operating company Entain's acquisition of BetCity based in the Netherlands, this week we have an update on this however it is not positive news. This week it is being reported that Entain and BetCity are being hit with a fine of 400,000 Euros by Dutch regulator de Kansspelautoriteit. This fine comes as a result of alleged marketing of the company towards young adults, as BetCity have reportedly been advertising on sites without taking the appropriate steps to make sure they don't reach young adults. This looks like bad news for Cheeky Bingo's operating company, and we will keep readers updated on this story here.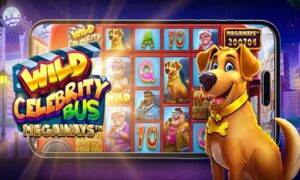 Looking over at the Cheeky Bingo site, players may have noticed that they have added some new games to their library this week for them to try out. One of the new game's players could try out if they are looking for something new and fresh to change up their gaming experience is Wild Celebrity Bus Megaways. Wild Celebrity Bus is a slot game developed by industry giant Pragmatic Play that has a London theme. This slot sees players take on a celebrity hunt, and when in London, there is only one way to do that, a big red bus. The visuals here are classic Pragmatic Play, with that cartoon-like style, we think it really works here, and the icons on the board are your other bus occupants. This game has a max win of x4000 your stake and an RTP of 95.5%.
: Cheeky Bingo isn't a site players will hear about all too often, with very little in the way of external promotion being done in the form of things like TV or online adverts. However, those with an interest in the world of iGaming will be more than familiar with their operating company Entain, which owns some of the biggest names in the space, from high street names like Ladbrokes and Coral to online giants like Bwin. Because of this, Entain seems to make headlines very often, and this week is no different, as this week it has been announced that they have purchased sports media business 365scores. Founded in 2012, 365scores offers coverage for ten different sports and over 2,000 competitions all over the world. The purchase price is set to be up to £160 million, with the acquisition including contingent payments of up to £10 million. This purchase has reportedly been made to help the interactive content and experience for Entain players, and with the brand improving its global reach over the past year (moving into countries such as Canada and the Netherlands), this is sure to be a great addition to their sites for these players.
It doesn't seem like there are any new games over at the Cheeky Bingo site, so this week, we decided to look over at the Trustpilot review site to see what players of the site had to say. There was only one review posted, which was 1-star, stating that games on the site won't load and the site has to continuously give them refunds.
: No news has surfaced this week with regards to Cheeky Bingo or their operating company Entain. However, players over at Cheeky Bingo will be happy to know they have added a couple of new games to their site this week. One of these new games is Bugs Money, a slot game with an insect theme developed by Reflex Gaming. This is a great game for fans of bright and colourful visuals within their slots, and the gameplay sees players exploring an insect world featuring a bunch of different insects and plants. The visuals and graphics here are solid and do the game's theme justice. In terms of gameplay features, this game has random wilds, four different free spins features and multipliers. Bugs Money has a max win of 55028x and an RTP of 94%.
The new games don't stop there, as Cheeky Bingo has added more than just one new game to their site, such as Triple Edge Studios' Fire and Rose Joker, a new slots game that's played on a 3-4-5-4-3 grid with 720 winning lines that pay out in both directions. This slot features an androgynous Joker as the mascot who is holding a burning rose. The visuals here are good, with the main colour being red, and the symbols on the reels look very crisp. Fire and Rose Joker has a max win of 5000x, and it has an RTP of 94.01%. These two new additions, as well as other classic and modern titles, are ready to play at Cheeky Bingo.
: Cheeky Bingo's operating company Entain has made the news this week, and it is news that their players are sure to be a fan of. This week Entain announced that they have reached an impressive milestone when they reached 10,000 games on their global gaming platform. The industry giant spoke on this milestone, stating that the depth of its games portfolio allows all different types of players to find something they will enjoy and that the advancements in technology allow them to adapt to the changing needs and wants of new players. This news is great for players of Entain and Cheeky Bingo, as it means the list of games for them to try out is seemingly endless, and there will always be something new to try to keep the gaming experience fresh and new.
Speaking of new games, Cheeky Bingo players will be happy to know after this news that the site has had some new games added to it this week. One of these new games is Masters of Olympus, a slot game with a Greek Gods theme developed by Snowborn Games. This game has a visual look you would expect from a slot with a Greek God theme. However, the graphics are impressive and do a great job of creating the look of the game. In terms of gameplay, this game is played on a 5 x 4 grid with 1,024 win ways, it has a max win of 20,000 your stake, and it has an RTP of 94.02%.
: One of the most important things a casino site needs is a fresh and new games library to keep players of the site coming back to try out something different and keeping their gaming experience unique and interesting. Players over at Cheeky Bingo will be happy to know that the site has done just that this week, with new games being added to their roster. One of these new games is Fantasma Games' Fortune Llama, a slot game that's theme mixes animals and discos. This theme is a pretty interesting one and not one you will see all too often, Fantasma Games does a good job with the visuals here, with the neon colours and the gang of anthropomorphic animals doing a great job of creating the games' theme. This game is played on a 6 x 4 grid with 4,096 ways to win. The max win for this game is 7,075x your stake, and it has an RTP of 96%.
Another new game that hit the site this week was The Dog House Multihold, a slot game with a pet theme developed by Pragmatic Play. As has come to be expected by Pragmatic Play at this point, the visuals are amazing, with a cute cast of dogs which fans will be sure to fall in love with. This game is played on a 5 x 3 grid with 20 paylines, and it has a max win of x9000 your stake and an RTP of 95.12%.
: Cheeky Bingo's operating company Entain have made some headlines this week as they have been speaking on the recent phenomena which is "influencer boxing". Over the past couple of years, the world of sports and in particular boxing, has seen a rush of social media influencers getting into the sport and putting on events that make a profit that rival events that would once be staged by elite athletes who were the best in their sport. We mean fights such as KSI vs Logan Paul and Logan Paul vs Floyd Mayweather. Entain has dubbed this crossover of sports and entertainment as "sportainment", and in their recent statement, they speak about it in a positive light. They highlight the fact that these events have brought in many new fans, which they claim is both good for the sport itself and the betting industry, injecting a new life into them by diversifying the audience. With Entain being one of the biggest names in the sports betting market, it is very interesting to hear their views on this change with the upcoming Tommy Fury vs Jake Paul fight happening over the weekend.
Over at the Cheeky Bingo site, they have some new games for players to jump into. One of these new games is SpinPlay Games' Action Boost Gorilla Gems, a slot game that has a jungle theme. This game is played on a 5 x 3 grid and has 20 paylines. The slot has some good colourful visuals and is filled with parrots, snakes, and crocodiles to create the game's theme. It has an RTP of 96.39%.
: A pretty slow week for Cheeky Bingo itself, as there doesn't seem to be any new games added to the site, no new promotions, not even a new TrustPilot review. However, that is not the case for their operating company Entain, as they have made big news this week. A couple of weeks ago, we reported on rumours that MGM, an American casino giant, may have their eyes on Entain, as it seemed like they were going to put a second bid in for the company, as back in early 2021, they had their first bid rejected by Entain, with them stating that the fee was too low.
However, it does not seem like this will be the case as chief executive for MGM Bill Hornbuckle gave a simple "no" when asked if they planned to place a second bid, stating that they had "moved on". This may not seem like a big deal, as the second bid seemed to be no more than rumour anyway, even if this rumour did have backing from industry insiders, but after this news broke, shares in Entain dropped by as much as 13%. Bill Hornbuckle spoke a little bit more on the matter, stating that they want to focus on themselves at the moment, go in their own direction and expand LeoVegas' mobile betting operations. This seemingly never sending story has had a lot of twists and turns over the past couple of weeks, and we will be sure to keep readers updated when we hear more.
: When reporting on Cheeky Bingo, we seemed to have had a lot to say about their operating company Entain and this week is no different. Entain is an industry giant in the iGaming and sports betting space, operating companies such as Cheeky bingo as well as high street names like Ladbrokes and Carol. This week, a report has come out about the financial future of Entain, as some may be worried about regulations said to come into place very soon with the release of the white paper. However, the Chief Executive for Entain has spoken very positively about the future of the company recently, stating that they saw some great profits over the World Cup season, and they spoke about how gambling has been a resilient industry in past recessions, as it is a low-cost form of entertainment when people have less money to spend on other more expensive hobbies.
Players may be happy to know that over at the Cheeky Bingo casino site, they have some new games for players to try out this week. One of these games is Yggdrasil's Neon Villains DoubleMax, a slot game that has a very bright visual look to it, with lots of neon colours being used. Although this game does look a bit generic, we can't say that it is a bad-looking game at all. In terms of gameplay, this game is played on a 5 x 3 grid and has 234 ways to win. The max win for this game is x25000 and it has an RTP of 94%.
: When reporting on Cheeky Bingo, we have talked a lot about their operating company Entain, in particular how the industry giant has partnered with and bought other companies both in the iGaming space and outside of it. Well, this week, it seems that the shoe is on the other foot, as rumours have begun to gain attention that MGM, an American casino giant has their eyes on the purchase of Entain. MGM is valued at almost £15 billion, compared to Entain's £11 billion, and this isn't the first time MGM has had an interest in Entain, as two years ago, they made an offer of £10bn for Entain. However, they turned it down, stating that the fee was too low. However, what has changed recently is that with the upcoming white report on gambling being published, many have speculated that there may be tighter restrictions in the iGaming space, with more guidelines being said to be introduced. This has led to some in the industry believing that Entain will be more likely to sell. However, as of now, this is nothing more than speculation and rumours, but we will keep you posted here when we know more.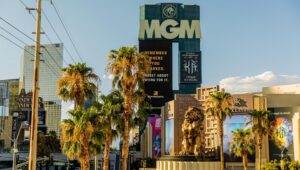 It has been a slow news week for the Cheeky Bingo site itself. However, there has been one review posted on their Trustpilot. This review was a 1-star and complained about the site's slow and complex withdrawal process. They did update their review, saying they have received the money, but have been blocked from the site.
: When doing these news updates for Cheeky Bingo, readers have been able to hear all about Entain's (the bingo site's operating company) plans to expand in international markets. However, this week, the industry giant announced that it would be pulling out of markets that do not have domestic regulation, although they will stay in a small number of markets that are expected to obtain licensing in the foreseeable future. Chairman of Entain, Barry Gibson, gave a quote stating that Entain takes pride in being an industry leader and that they only wish to operate in markets that have received domestic licensing. This story is an interesting one, and we will keep readers up to date with it when there are any updates.
This week we looked over at the Trustpilot for Cheeky Bingo to see what players had to say about the site. The site has an average score of 1.4 stars, and unfortunately, this week was another bad one for the site as they received two reviews that were both 1-star. One of the reviewers was not happy with the lack of returns they had received for the money they had put in, although it is important to mention that slots are a game of luck and that Cheeky Bingo is part of the UK Gambling Commission, so it should be safe for players to use. The other complaint was that Cheeky Bingo's live chat was not a good feature. Hopefully, they can fix this issue for other players.
: You usually won't hear about Cheeky Bingo in external news; however, its operating company Entain is a different story. Entain is one of the biggest names in the iGaming space and, for that reason, makes its way into a lot of news stories, for both good and bad reasons. Well, this week, Entain announced that it has completed its acquisition of BetCity, a leading operator in the iGaming space within the Netherlands. When reporting on Entain in the past, readers will have noticed that they seem to be aiming to expand their brand into different markets internationally, and this seems like another step in that process. The CEO of Entain commented on this, stating that they were excited to work with the BetCity team, and we look forward to seeing the two work together.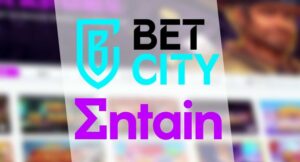 If you aren't interested in the business side of Cheeky Bingo and Entain and just want the lowdown on what is new over on the casino site, then don't worry, as Cheeky Bingo has some new games for their players to jump on into this week. One of these is Invading Vegas, a slot game by Play'n Go that is set in Vegas. However, in this game, the popular casino city is being invaded by aliens. The game has some great visuals that really make you feel like you are in Vegas while the invasion is happening, as well as very funny icons. The game has an RTP of 94.2% so give it a go with you want to try something different.
: A couple of weeks ago, we reported that Entain (the operating company for Cheeky Bingo) had partnered with games developer Greentube to bring their games to a new market. This week, we are beginning to see this partnership come to life as a Greentube game has hit the Cheeky Bingo site. Star Candy is the game to make its way onto the Cheeky Bingo casino site this week, the game has colourful graphics that create lovely visuals for players to enjoy. The game has 5 reels, 4 rows and 50 bet lines, with an RTP of 94% and a max win of x840. If Candy Crush was a game you were hooked on (or still are), this could be a new game worth trying, as the visuals are very similar, with the use of colourful sweets as icons on the board.
Last week we reported that Cheeky Bingo's Trustpilot site has received lots of bad reviews. Well, we are sad to report that this week is no different, with three reviews making their way onto the site this week, all of them being 1-star. Two of these are with regards to the lack of money the players are winning when compared to how much they are putting in, which Cheeky Bingo has addressed in previous replies, stating that slots are a game of luck. While another review complained about the site's chat function, stating that it is rubbish. Cheeky Bingo did reply and ask the user to try the Facebook page, but it would be nice to see them sort this function out.
: Since we last reported on Cheeky Bingo, they have been doing pretty poorly over on their Trustpilot page, with a whopping four new reviews that all come in at one star. This is definitely not good news for Cheeky Bingo, as their average rating is now sitting at 1.4 stars. While some may say that any publicity is good publicity, we think that Cheeky Bingo may disagree in this instance. The four reviews are all similar in nature, generally complaining about the lack of winnings the players have received from the games at Cheeky Bingo. There is a standard response from Cheeky Bingo apologising to these players while also reminding them that this type of betting game should only be used for entertainment.
Aside from the hoard of negative reviews this week, let's take a look at one of the newest games to be added to the Cheeky Bingo roster. 'Joker Fortune' is a new and exclusive game to Cheeky Bingo and can be found at the top of the 'new games' section. This slot game is provided by StakeLogic and comes with an RTP of 95.89%. Joker Fortune was released a while back, in 2016, so while it is new to Cheeky Bingo, you may have seen this game already. If not, this game combines classic fruit machines with the wheel of fortune, with a sprinkle of wild Jokers. This game is colourful and fun, a simple twist on a classic for those who enjoy the more straightforward slot games.
Can Cheeky Bingo Be Trusted?

★★★★★
Cheeky Bingo is a 3 Star trusted casino.
1. UKGC License

Cheeky Bingo is an LC International Limited casino, and is covered by its parent company's UKGC licence. (54743)

2. UKGC Fines

Entain Plc, the parent company of LC International Limited, was fined £17m by the UKGC in August 2022 because of failings in the way it handled the identification of customers and their source of funds.

3. Customer Service

Live chat, email, and Facebook chat are the customer support options at Cheeky Bingo. The options are a little hard to find, and telephone support isn't offered.

4. Trustpilot Score

After over 75 reviews, Cheeky Bingo holds a rating of 1.8 out of 5 with Trustpilot.

5. Company Location

LC International Limited is a Gibraltar-based company.

6. Visible T&C's

Terms and conditions are presented alongside offers at Cheeky Bingo.

7. Social Media Presence

Cheeky Bingo uses social media – especially Facebook – as a means of providing customer support.

8. Number of Sister Sites

LC International Limited operates thirteen Cheeky Bingo sister sites.

9. Games portfolio
Cheeky Bingo has a great range of exclusive bingo rooms plus several hundred online slots and Slingo games.
10. Gamstop links

Yes, Gamstop appears as both a link and a logo in the footer of the Cheeky Bingo website.

Overall SCORE >

★★★

★★ – 3/5 Stars
Cheeky Bingo Review 2023
Cheeky Bingo is an online casino and bingo site that's been around the houses a little bit. It started life with Cassava Enterprises Limited back in 2009. Control of the site later passed to Electraworks, but for the past few years, it's been part of LC International Limited. That could be seen as either a blessing or a curse. LC International Limited is the biggest casino network company that's ever owned Cheeky Bingo, but everywhere else Cheeky Bingo has ever been, it's been a priority brand. Under its current ownership, it's some way down the pecking order behind Coral, Ladbrokes, Gala, Foxy and the rest. How's it holding up under these circumstances, eclipsed by the bigger-name Cheeky Bingo sister sites? Reviewing it is the best way to find out.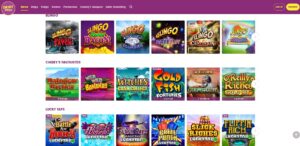 Cheeky Bingo Welcome Offers
Cheeky Bingo might offer online slots and Slingo games, but it's still a bingo site at its core – and so the welcome promotion is bingo-based. All new players at Cheeky Bingo are eligible to receive a £40 bingo bonus by opening an account at the site and depositing £10 into it, then wagering that £10 in single or multiple bets. The bets must be made entirely on bingo or entirely on slots – they cannot be split. After those conditions are met, £40 in free bingo bets will be allocated to the player's account. The funds come with an x4 wagering requirement and expire after 14 days if they aren't used.
Ongoing Promotions
The most prominently-featured rewards system at Cheeky Bingo is "Cheeky's Rewards." This is a constant, ongoing loyalty reward programme that delivers cashback and "extra goodies." The "extra goodies" are non-descript and might be amended from time to time as Cheeky Bingo sees fit. As a simple rule of thumb, the more time and money players spend at Cheeky Bingo, the more they're likely to receive in incentives and freebies. The precise terms and conditions of those incentives and perks might change occasionally, but right now, they include double cashback on Wednesdays, free bingo games for anyone who's deposited at least £10 in the previous week, early access to new games, birthday treats, and access to prize draws.
The online slots at Cheeky Bingo come without any promotions attached to them. If you're here purely for the bingo, you'll find additional promotions, including access to "cash pots" rooms and other temporary exclusives on the "promotions" tab of the homepage.
Cheeky Bingo Pros And Cons
Cheeky Bingo seems like a great place for bingo fans. "Cheeky's Rewards" are extensive and sound like a fair way of rewarding loyal players who spend the bulk of their online bingo time with the site. There's also "Cheeky's Jackpots" to aim for if you're bored of bingo for a while. Between exclusive bingo rooms and well-structured promotions, Cheeky Bingo comes across as a very strong, modern bingo site with a unique style.
There have to be negatives somewhere, though, and the biggest of those negatives are the bad reviews that Cheeky Bingo attracts so often at Trustpilot. Customer service and withdrawal issues account for the bulk of the bad reviews, so adding telephone support as an option might be an idea for those in charge of the site. We could also live without the site's insistence on flashing up the Cheeky Bingo logo when we're moving between pages, which slows things down and quickly gets old. Aside from that, we have no concerns about playing here.
Featured Slots And Casino Games
We keep coming back to the fact that Cheeky Bingo is a bingo site at heart, and we may do so yet again before this review is over. Before we do, though, we'll have a look at its online slots selection – and we suspect that the overall "top slot" at Cheeky Bingo is one that won't need any introduction to most of you. 
Fluffy Favourites by Eyecon is that "top slot," and it's not only one of the top slots at Cheeky Bingo – it's one of the top slots in the entire world. This now-legendary creation set the tone for the whole franchise of Fluffy Favourites slots, which star a cuddly gang of stuffed toys having adventures on beaches, in fairgrounds, and even in outer space. This version of Fluffy Favourites is the original and features the iconic "toy grabber" bonus side game that players still love today, more than a decade after the initial release of this 95% RTP slot. 
Big Banker Deluxe by CR Games is very much like the original Big Banker, but even bigger. In fact, the only thing that isn't big about it is its RTP, which is a comparatively low 94%. The slot is designed to have the look and feel of a classic television game show, but once you look beyond that, you'll see that this is actually a surprisingly simple online slots game. There aren't even any bonus features to play with save for the presence of a scatter symbol and a "double or quits" gamble which can be applied to your most recent win. If we're honest – which we always are – we're surprised Big Banker Deluxe is so popular At Cheeky Bingo. 
Luck O' The Irish Gold Spins is another attempt by Playtech to dethrone Barcrest's Rainbow Riches as the undisputed king of the Irish-themed online slots scene. It doesn't quite succeed in that aim, but it's still an entertaining slot despite the unfriendly combination of 95% RTP and high volatility. By far and away the biggest USP of this slot is its "fortune spins" bonus, which seems the single 5*4 reel set replaced by four identical reel sets that spin at once. If you're unable to score big wins during that bonus, your luck might be out for the day. 
Before moving on from the games at Cheeky Bingo, we should mention that it has an excellent range of Slingo games and that a lot of the bingo rooms at this site are exclusive to it. Some of the bingo rooms even connect to the online slots – for example, if you enjoy Fluffy Favourites, you might also enjoy Fluffy Bingo. 
Deposit And Withdrawal Methods
Cheeky Bingo keeps it simple with deposit and withdrawal methods and also offers more than one way to get a same-way withdrawal so long as you're willing or able to use modern payment methods. The fact that Visa and Mastercard debit cards are accepted at Cheeky Bingo won't come as a surprise to anybody, but it takes three to five days to make a withdrawal onto a card. If you're trying to get funds out of Cheeky Bingo by bank transfer, you're still likely to be waiting between two and four days.
The key to success is using an e-wallet or a Paysafe voucher card. Customers of Skrill, PayPal, Paysafe, or MuchBetter should get their money within eight hours of requesting it. We're used to seeing turnaround times like this with e-wallets, but to provide the same speed of service for Paysafe Card users is impressive, and we applaud it.
Customer Service Support And License
As we covered when we were assessing the trustworthiness of Cheeky Bingo, there are three routes to accessing customer support at the site. Those routes are email, live chat, or private method chat through Facebook. Site-based live chat is usually the quickest way to get a response to your query.
Cheeky Bingo is licenced with the UK Gambling Commission via LC International Limited. Its licence number is 54743.
Cheeky Bingo – The Verdict
Cheeky Bingo is a solid, substantial bingo site with oodles of charm and personality. It's pretty to look at, the collection of games covers just about everything, and the loyalty rewards on offer sound fair. With some minor enhancements to customer care, this could become a five-star site.
What are players saying about Cheeky Bingo?
Here are our condensed/reader's digest summaries of recent player reviews of Cheeky Bingo. The reviews are real, but the comments have been edited for the sake of brevity.
24-Jun-2023 by Irena:
I've never played at a worse bingo site than Cheeky Bingo. I've just deleted my app from the phone, and I will never play here again. Stay away from this company – the sites that it operates are totally fixed. – source: Trustpilot
21-Apr-2023 by Iwona:
Cheeky Bingo is a bad site. I spent lots of money here, but I didn't win anything. – source: Trustpilot
11-Mar-2023 by Maria:
I deposited £50, had a few wins, and asked to withdraw £250. I'm still waiting for it. I play on five or six other sites, and I get my withdrawals in about ten minutes after I've asked for them. That doesn't happen here. – source: Trustpilot
21-Feb-2023 by Ted:
This site is up to no good, the cheeky little chipmunks. – source: Trustpilot
20-Jan-2023 by Alex:
I won £380 playing here on January 15th. I'm still waiting to receive it even though I've uploaded document after document and spoken to customer services multiple times. I've just now been told that I have to wait yet another 24 hours for a review. Cheeky Bingo is happy to take your money off you, but it certainly doesn't like giving it back. As an update to my original review, my account was blocked instantly after I was paid out. I think I'll stick to Tombola from now on. – source: Trustpilot

23-Aug-2022 by Freddie:
They're refusing to process a withdrawal for me. They ask for more and more information each time and I find their behaviour suspicious. I'm taking them to small claims court. – source: TrustPilot
19-Aug-2022 by Michelle:
They're a joke. I've deposited several times and never won a thing. It's like you're just giving them money. Cheeky Bingo won't be getting another penny from me. – source: TrustPilot
15-Aug-2022 by S Akhthar:
The worst site for playing slots. Free spins never drop. I think they collect money through this site to pay out through Foxy Bingo. – source: TrustPilot
09-Aug-2022 by Catherine:
They stopped giving me freebies so I responded by closing my account with them. I'm very disappointed with the way I was treated. – source: TrustPilot
29-Jul-2022 by John:
There's no fairness at Cheeky Bingo. I've just played through one hundred spins on the same slot, and the returns are shocking. Avoid this site, it's got issues. – source: TrustPilot
What's New At Cheeky Bingo?
Cheeky Bingo Underwent A Major Revamp
Cheeky Bingo received copious amounts of attention from the media and gambling pundits when the brand was revamped in November 2021. If you were familiar with the old casino, you'll know that the aesthetic was fairly dated and not in keeping with the look that most modern players search for in 2022 – but that wasn't the reason for the image and branding overhaul. The new site launched on November 2nd, 2021. It reworked the overall tone of the website, updated the logo and refreshed their site. However, the launch of their new site wasn't just about modernisation. The changes were also made to adhere to the safe gambling guidelines set by the UK Gambling Commission.
With a new-found mature tone, the swapping of the anthropomorphic bingo ball to a fairly hip-looking woman and by making their website less juvenile, Cheeky Bingo opened themselves up to a new and trendier market and proved that they weren't intentionally attracting underage players with their old look. The notion that cartoon graphics are solely used to attract young people is a fairly new qualm in the casino industry. Yet, we are sure that plenty of loyal Cheeky Bingo players will be grateful for the drastic image overhaul. Miss Cheeky is still the mascot for the casino, but now, she looks as though she's been designed by Andy Warhol himself in her new pop art image. The senior brand marketing manager at Cheeky Bingo, Kim Mills announced that she loves the new feel and look and stipulated that it will stand in the casino's favour into 2022 and beyond.
It is worth noting that Cheeky Bingo wasn't always regarded as dated. Shortly after Cheeky Bingo came around it won an award for being the most innovative site and for being the most promising newcomer.
Cheeky Bingo Ads
While some casino brands shy away from National TV, Cheeky Bingo definitely doesn't. It has had multiple adverts air on national TV. In 2013, they launched a multi-million-pound advertising campaign to catch the eye of younger gamblers of a legal age. Its underlying message was that if something looks too good to be true, it probably is and rarely do things in life come for free. In the first comedy advert, a couple is shown at a fancy restaurant, while a man is in drag as a mother tries to claim a Mother's Day meal for free. That set the tone for the rest of the adverts that aired around popular programmes such as Dickinson's Real Deal. This campaign is undoubtedly one of the reasons why Cheeky Bingo became one of the biggest bingo sites in the UK.
Cheeky Bingo has pulled back on its TV advertising since the campaign that made them what they are today, but they're still incredibly lively on Social Media. Their official and verified Facebook page has over 34,000 followers, that is just a fraction of the players at the casino.
Cheeky Bingo Sponsorship
Cheeky Bingo has had plenty of sponsorships in its time. They sponsored Dickinson's Real Deal, but UK players may be more familiar with their idents before and during The Jeremy Kyle Show. These idents first started to show in 2009, they mostly centred around the animated, talking and bouncy bingo ball who had a fairly upper-class accent and demeanour in all of her appearances and always used her 'cheeky cheeky' catchphrase.
It is also well worth mentioning that Cheeky Bingo is one of the very few UK bingo rooms that hosts the branded Friends TV show bingo game! Players can play from as little as 5p a ticket, and there is an incredible return on that accessible entry point. Another bingo game that players won't see on many other bingo sites is the official Coronation street bingo room!
Cheeky Bingo Asks "Would You Rather?"
Cheeky Bingo is always coming up with new ways to keep its players engaged while they are at the casino. One of the innovative ways that they recently came up with was the 'Would You Rather' section of their site. In this section, registered players can visit daily to play a glam-up game by making makeover choices, the end result will determine what the player takes away in the form of a daily treat. The daily treats can be everything from £500 cash prizes to free spins on games, such as Cash Bonanza and Eye of Horus: The Golden Tablet.
Jackpots at Cheeky Bingo
In its time, Cheeky Bingo has paid its fair share of significant jackpots to its registered and depositing players. Jackpots can be awarded to bingo players and slot spinners alike, and there are big prizes to be won in both categories. Through a great number of online slot games on Cheeky Bingo, players have the chance to tap into a progressive prize pool. Generally, online slots with progressive jackpots come with 3 progressive jackpots; the hourly jackpot, the daily jackpot and the mega jackpot that starts at a seed amount and continues to grow until it is paid out to one lucky player. Currently, the most popular jackpot games for slot spinners are Bigger Bass Bonanza, Blazing Mammoth Epic Strike, and Dynamite Drop: Diamond Game.
Bingo Jackpot Awards
The bingo jackpot prizes are mostly funded by the sales of bingo tickets, so, the more players enter a bingo room, the bigger the jackpot will be, as a general rule. Jackpots will be awarded to 90 ball bingo players when a full house is achieved within 36 calls; with 75 ball bingo, players will get the jackpot when a full house is achieved in 44 calls. The must-drop jackpots work a little differently. These jackpots aren't funded by bingo players, instead, they are funded by the casino itself. To be in with a chance of winning, all players will need to do is play a qualifying game – the qualifying games are always subject to change. Currently, they include The Amazing Money Machine, Big Banker Deluxe, Banks of Gold, Big Piggy Bonus and Divine Links.