Cheeky Bingo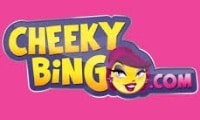 Cheeky Bingo sister sites include Party Poker, Foxy Bingo, Gala Bingo, Party Casino, Gala Spins and more. 
Cheeky Bingo (cheekybingo.com) is operated by LC International Limited of Suite 6, Atlantic Suites, Gibraltar, GX11 1AA. 
Sites like Cheeky Bingo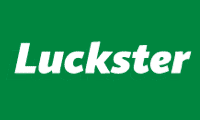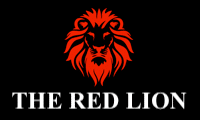 Cheeky Bingo Sister Sites 2022
Gala Bingo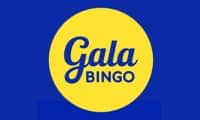 Cheeky Bingo is a pretty big bingo site, but it's probably not even one of the three biggest bingo sites on the LC International Limited range of Cheeky Bingo sister sites. That's what a monstrously huge deal this casino network is. The honour of being the biggest bingo site on the network is contested, but we think that it probably has to go to Gala Bingo. This famous brand began with physical bingo halls in British towns and cities in 1990 before seamlessly transitioning to the online world. It's now every bit as big a deal on the internet as it is away from it, and it attracts tens of thousands of visitors every day. The rooms at Gala Bingo will always be busy, and the prizes available inside those rooms will always be difficult to compete with for the majority of UK-based bingo companies. When you're playing with Gala Bingo, you're playing with the big boys.
Party Casino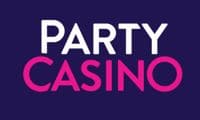 If there's one thing that's clear about Cheeky Bingo from the moment that you arrive on its homepage, it's that this is a bingo and casino site that doesn't intend to take itself seriously. There's a Cheeky Bingo sister site with a very similar attitude, and that's Party Casino. As the old cliche goes, the clue is in the name. Party Casino is an online slots and casino site that provides all the same thrills and spills as Foxy Games or Gala Spins but puts its tongue firmly in its cheek as it does do. Of course, you can't get a party started without a few party favours, so you'd be well advised to check out the promotions at Party Casino and find out what's hidden at the bottom of your party bag. It might have a lighthearted theme, but there's just as much substance to this LC International Limited casino as there is to any of its stablemates.
Bwin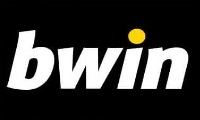 Unless you know that it's coming, Bwin is a name that you probably won't expect to see on a list of Cheeky Bingo sister sites. On the surface, the two sites have nothing in common. One is a bingo site for people in search of light entertainment. The other is a very po-faced sports betting site that's as serious about its subject matter as it's possible for a gambling site to get. They even have drastically different backstories – Cheeky Bingo is a brand that was developed and grown by its parent company, whereas Bwin is an expensive overseas acquisition. They might not share much common ground, but Cheeky Bingo and Bwin are indeed sister sites – so if you're done with bingo and slots for a while, and you've been meaning to put a bet on a race or a game, Bwin is very much open for your business.
Coral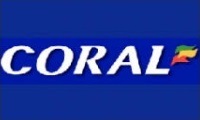 Coral is one of the most familiar names on the British high street when it comes to sports betting. If there isn't a Coral shop in your town, there's probably one coming in the near future. This famous blue-fronted sports betting brand will celebrate 100 years in the industry at the start of 2026. Back when Coral was founded, the internet was beyond the imagination of the greatest minds in the world alive at the time. That makes it almost crazy that Coral is a Cheeky Bingo sister site, and yet here we are. The LC International Limited casino network is named after Ladbrokes and Coral (LC), which tells you everything you need to know about how close to the core of this business Coral is. Recent years have seen it go way beyond its original sports betting model to embrace bingo, online slots and – you guessed it – bingo, so in some ways, you could even say that Coral and Cheeky Bingo are rivals.
Foxy Games
You'll almost certainly have seen the Foxy name before, but you may not have seen it in connection with Foxy Games. The Foxy brand and its familiar fox-suited mascot have been well-known to British players ever since the days when Foxy Bingo sponsored the ill-fated Jeremy Kyle show on ITV daytime. Those days are long gone, but the Foxy brand has continued to go from strength to strength. Attempting to open Foxy Casino turned out to be something of a misfire – and a rare one – from this all-powerful casino network company, but they learned from their mistakes and came back with Foxy Games. No mistakes were made in the launch of this arcade-style Cheeky Bingo sister site, which has a strong and growing reputation among players. It still has a lot of ground to make up if it's to become as successful as Foxy Bingo – but, then again, very few brands in the UK are as successful as Foxy Bingo.
Ladbrokes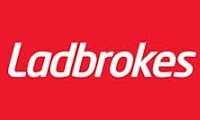 We'd already mentioned Coral and its importance to the LC International Limited casino network, so it was inevitable that we'd get around to the "L" in "LC International" eventually. When it comes to the success of this network company, Ladbrokes is both the alpha and the omega. It's the oldest sports betting company in the world and is so well-known by UK-based players that it could almost be said to be revered. Since 1902, Ladbrokes has been taking bets and paying out winners. It's not just the ultimate Cheeky Bingo sister site – it would be the ultimate sister site for any online casino or betting company. There isn't a casino network on the planet that couldn't be improved by having Ladbrokes on it, but Ladbrokes can only be in one place at a time – and here it is. These days it also comes with Ladbrokes Poker, Ladbrokes Bingo, and Ladbrokes Games, but the core Ladbrokes brand still does sports betting better than almost anybody else you might be able to think of.
Foxy Bingo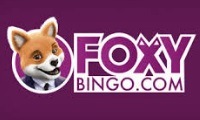 Of all the Cheeky Bingo sister sites out there – and there are a lot – Foxy Bingo is the closest. It covers almost all the same ground as Cheeky Bingo and features almost all the same products. The biggest difference between the two bingo brands is that one of them has had five-star commercial backing, and the other hasn't. Cheeky Bingo has been advertised on television, but not to the same degree Foxy Bingo has. Foxy's star might burn the brightest, but there are reasons why you might prefer Cheeky Bingo to Foxy Bingo. The rooms are a little quieter, so it's easier to be heard. There are a few exclusives at each site, and it's possible that you might prefer the exclusives at Cheeky Bingo to the exclusives at Foxy Bingo. There's no right or wrong answer here – both are highly-rated sites, and both offer slots and other casino games as an accompaniment to the bingo action. If you're a bingo fan, there oughtn't to be any harm in giving them both a try.
Party Poker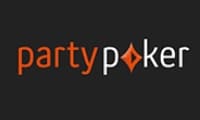 Party Poker is a Cheeky Bingo sister site, but it has far closer connections to Party Casino. Even then, though, if we hadn't pointed out the similar name, some of you might have struggled to see a connection between the brands. Name aside, they have virtually nothing in common. Party Poker isn't an offshoot of Party Casino that just so happens to offer poker – it's a whole different beast. This is a poker site that has aspirations to become the very best in the UK. It operates a live-streaming YouTube television channel and hosts real-life tournaments. Virtual tournaments are staged every day. There's a social space to meet potential poker partners and even a training area for newcomers to the game of poker. Whether you've been playing this popular card game for thirty days or thirty years, Party Poker tries its best to cater for you – and its reputation and player base is growing all the time.
Bwin Casino
We're back to Bwin again, but it's not the same aspect of Bwin that we were discussing earlier. This Cheeky Bingo sister site has far more in common with Cheeky Bingo than the "real" Bwin does. Do enough digging on the main Bwin site, and you'll eventually find a link to the Bwin Casino. Rather than being a basic addition to Bwin, this is a self-contained minisite packed full of online slots and casino power. If Bwin had simply created a bland casino page stacked with the same slots we routinely see elsewhere, we'd never have thought it worth separating off into its own entity. Bwin Casino isn't like that, though. It works with a clutch of great providers and has exclusive online slots made by some of the best and biggest names in the world. Bwin thinks it can do everything that Gala Spins can do – and it might be right.
Ladbrokes Bingo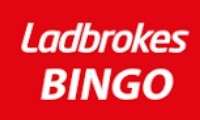 While we were discussing Ladbrokes a few moments ago, we mentioned that the Ladbrokes brand has branched off into areas of gambling other than sports betting. That includes bingo. Ladbrokes Bingo is now a very well-established part of the main Ladbrokes website, and that makes Ladbrokes Bingo one of the more potent Cheeky Bingo sister sites. There are several other sites on the LC International Limited casino network that Cheeky Bingo surely measures itself against when it comes to performance, but Ladbrokes Bingo probably isn't one of them. How do you measure your young internet-based brand against a brand that has 120 years of experience and millions of existing customers? You can't, and it's foolish even to try. Ladbrokes customers are more likely to try Ladbrokes Bingo than they are to try Cheeky Bingo, but that's OK. Cheeky Bingo still does just fine finding custom elsewhere.
Can Cheeky Bingo be trusted?

★★★★★
Cheeky Bingo is a 4 Star trusted casino.
1. UKGC License

Cheeky Bingo is an LC International Limited casino, and is covered by its parent company's UKGC licence. (54743)

2. UKGC Fines

LC International Limited has never been fined by the UK Gambling Commission, nor had any other formal reprimands from the regulator.

3. Customer Service

Live chat, email, and Facebook chat are the customer support options at Cheeky Bingo. The options are a little hard to find, and telephone support isn't offered.

4. Trustpilot Score

After over 75 reviews, Cheeky Bingo holds a rating of 1.8 out of 5 with Trustpilot.

5. Company Location

LC International Limited is a Gibraltar-based company.

6. Visible T&C's

Terms and conditions are presented alongside offers at Cheeky Bingo.

7. Social Media Presence

Cheeky Bingo uses social media – especially Facebook – as a means of providing customer support.

8. Number of Sister Sites

LC International Limited operates thirteen Cheeky Bingo sister sites.

9. Games portfolio
Cheeky Bingo has a great range of exclusive bingo rooms plus several hundred online slots and Slingo games.
10. Gamstop links

Yes, Gamstop appears as both a link and a logo in the footer of the Cheeky Bingo website.

Overall SCORE >

★★★★

★ – 4/5 Stars
What are players saying about Cheeky Bingo?
Here are our condensed / readers digest summaries of recent player reviews of Cheeky Bingo.
28-Feb-2022 by Nancy:
Stay away from this company, they're awful. I opened an account last night and went through verification. As soon as I deposited £50, all my accounts got locked. Live chat couldn't tell me anything useful. They've taken my money and they won't even let me play. – source: Trustpilot
22-Feb-2022 by Natalie:
I've closed my account down, I'm disgusted with them. I play with low stakes and because I do that, I never get anything out of them. It's just losses week in and week out, there's no fair play here.– source: Trustpilot
23-Jan-2022 by Kelly:
They and all their sister sites are exactly the same. Every deposit is just a take with nothing coming back the other way. The only thing better about Cheeky Bingo is that the site doesn't lag! – source: Trustpilot
27-Dec-2021 by JLG:
This is a great site. Whenever I make deposits and play I always seem to win something, and withdrawals are processed quickly. I'm impressed with the range of games, too. – source: Trustpilot
27-Nov-2021 by Hayley:
I tried to use the 100 free spins promotion. It told me I'm not eligible because I live in the USA. That's not true, I live in the UK. If it's this hard to give me the welcome promotion I'm not sticking around to see the rest of the site. – source: Trustpilot

24-Jan-2021 by Philip:
I made a deposit of £300, lost everything in 15 minutes and only got 50p back. I do not expect to win all the time but this is just ridiculous. – source: TrustPilot
12-Jan-2021 by John:
I only joined this casino because of their bonuses and after 10 deposits I got an email saying that I was no longer eligible for any more bonuses. – source: TrustPilot
19-Dec-2020 by Olly:
This website is a scam just like the rest of them. If you win they will just block your account without even giving you a reason. – source: TrustPilot
09-Dec-2020 by Caroline :
This casino lives up to its name as it is very cheeky with its customer. I talked to the customer service about a problem and they just banned me for six months. – source: TrustPilot
06-Dec-2020 by Thomas:
This casino is distributing false advertisements. I got an email saying I would get free spins and deposit bonus with the welcome offer but when I visited the website there was no such promotion. – source: TrustPilot
Cheeky Bingo Review 2022
Cheeky Bingo is an online casino and bingo site that's been around the houses a little bit. It started life with Cassava Enterprises Limited back in 2009. Control of the site later passed to Electraworks, but for the past few years, it's been part of LC International Limited. That could be seen as either a blessing or a curse. LC International Limited is the biggest casino network company that's ever owned Cheeky Bingo, but everywhere else Cheeky Bingo has ever been, it's been a priority brand. Under its current ownership, it's some way down the pecking order behind Coral, Ladbrokes, Gala, Foxy and the rest. How's it holding up under these circumstances? Reviewing it is the best way to find out.
New Player Welcome Offer
Cheeky Bingo might offer online slots and Slingo games, but it's still a bingo site at its core – and so the welcome promotion is bingo-based. All new players at Cheeky Bingo are eligible to receive a £40 bingo bonus by opening an account at the site and depositing £10 into it, then wagering that £10 in single or multiple bets. The bets must be made entirely on bingo or entirely on slots – they cannot be split. After those conditions are met, £40 in free bingo bets will be allocated to the player's account. The funds come with an x4 wagering requirement and expire after 14 days if they aren't used.
Monthly Promotions
The most prominently-featured rewards system at Cheeky Bingo is "Cheeky's Rewards." This is a constant, ongoing loyalty reward programme that delivers cashback and "extra goodies." The "extra goodies" are non-descript and might be amended from time to time as Cheeky Bingo sees fit. As a simple rule of thumb, the more time and money players spend at Cheeky Bingo, the more they're likely to receive in incentives and freebies. The precise terms and conditions of those incentives and perks might change occasionally, but right now, they include double cashback on Wednesdays, free bingo games for anyone who's deposited at least £10 in the previous week, early access to new games, birthday treats, and access to prize draws.
The online slots at Cheeky Bingo come without any promotions attached to them. If you're here purely for the bingo, you'll find additional promotions, including access to "cash pots" rooms and other temporary exclusives on the "promotions" tab of the homepage.
Cheeky Bingo Pros And Cons
Cheeky Bingo seems like a great place for bingo fans. "Cheeky's Rewards" are extensive and sound like a fair way of rewarding loyal players who spend the bulk of their online bingo time with the site. There's also "Cheeky's Jackpots" to aim for if you're bored of bingo for a while. Between exclusive bingo rooms and well-structured promotions, Cheeky Bingo comes across as a very strong, modern bingo site with a unique style.
There have to be negatives somewhere, though, and the biggest of those negatives are the bad reviews that Cheeky Bingo attracts so often at Trustpilot. Customer service and withdrawal issues account for the bulk of the bad reviews, so adding telephone support as an option might be an idea for those in charge of the site. We could also live without the site's insistence on flashing up the Cheeky Bingo logo when we're moving between pages, which slows things down and quickly gets old. Aside from that, we have no concerns about playing here.
Featured Slots And Casino Games
We keep coming back to the fact that Cheeky Bingo is a bingo site at heart, and we may do so yet again before this review is over. Before we do, though, we'll have a look at its online slots selection – and we suspect that the overall "top slot" at Cheeky Bingo is one that won't need any introduction to most of you. 
Fluffy Favourites by Eyecon is that "top slot," and it's not only one of the top slots at Cheeky Bingo – it's one of the top slots in the entire world. This now-legendary creation set the tone for the whole franchise of Fluffy Favourites slots, which star a cuddly gang of stuffed toys having adventures on beaches, in fairgrounds, and even in outer space. This version of Fluffy Favourites is the original and features the iconic "toy grabber" bonus side game that players still love today, more than a decade after the initial release of this 95% RTP slot. 
Big Banker Deluxe by CR Games is very much like the original Big Banker, but even bigger. In fact, the only thing that isn't big about it is its RTP, which is a comparatively low 94%. The slot is designed to have the look and feel of a classic television game show, but once you look beyond that, you'll see that this is actually a surprisingly simple online slots game. There aren't even any bonus features to play with save for the presence of a scatter symbol and a "double or quits" gamble which can be applied to your most recent win. If we're honest – which we always are – we're surprised Big Banker Deluxe is so popular At Cheeky Bingo. 
Luck O' The Irish Gold Spins is another attempt by Playtech to dethrone Barcrest's Rainbow Riches as the undisputed king of the Irish-themed online slots scene. It doesn't quite succeed in that aim, but it's still an entertaining slot despite the unfriendly combination of 95% RTP and high volatility. By far and away the biggest USP of this slot is its "fortune spins" bonus, which seems the single 5*4 reel set replaced by four identical reel sets that spin at once. If you're unable to score big wins during that bonus, your luck might be out for the day. 
Before moving on from the games at Cheeky Bingo, we should mention that it has an excellent range of Slingo games and that a lot of the bingo rooms at this site are exclusive to it. Some of the bingo rooms even connect to the online slots – for example, if you enjoy Fluffy Favourites, you might also enjoy Fluffy Bingo. 
Deposit And Withdrawal Methods
Cheeky Bingo keeps it simple with deposit and withdrawal methods and also offers more than one way to get a same-way withdrawal so long as you're willing or able to use modern payment methods. The fact that Visa and Mastercard debit cards are accepted at Cheeky Bingo won't come as a surprise to anybody, but it takes three to five days to make a withdrawal onto a card. If you're trying to get funds out of Cheeky Bingo by bank transfer, you're still likely to be waiting between two and four days.
The key to success is using an e-wallet or a Paysafe voucher card. Customers of Skrill, PayPal, Paysafe, or MuchBetter should get their money within eight hours of requesting it. We're used to seeing turnaround times like this with e-wallets, but to provide the same speed of service for Paysafe Card users is impressive, and we applaud it.
Customer Service Support And License
As we covered when we were assessing the trustworthiness of Cheeky Bingo, there are three routes to accessing customer support at the site. Those routes are email, live chat, or private method chat through Facebook. Site-based live chat is usually the quickest way to get a response to your query.
Cheeky Bingo is licenced with the UK Gambling Commission via LC International Limited. Its licence number is 54743.
Final Verdict
Cheeky Bingo is a solid, substantial bingo site with oodles of charm and personality. It's pretty to look at, the collection of games covers just about everything, and the loyalty rewards on offer sound fair. With some minor enhancements to customer care, this could become a five-star site.
What's New At Cheeky Bingo?
Cheeky Bingo Underwent A Major Revamp In 2021
Cheeky Bingo received copious amounts of attention from the media and gambling pundits when the brand was revamped in November 2021. If you were familiar with the old casino, you'll know that the aesthetic was fairly dated and not in keeping with the look that most modern players search for in 2022 – but that wasn't the reason for the image and branding overhaul. The new site launched on November 2nd, 2021. It reworked the overall tone of the website, updated the logo and refreshed their site. However, the launch of their new site wasn't just about modernisation. The changes were also made to adhere to the safe gambling guidelines set by the UK Gambling Commission.
With a new-found mature tone, the swapping of the anthropomorphic bingo ball to a fairly hip-looking woman and by making their website less juvenile, Cheeky Bingo opened themselves up to a new and trendier market and proved that they weren't intentionally attracting underage players with their old look. The notion that cartoon graphics are solely used to attract young people is a fairly new qualm in the casino industry. Yet, we are sure that plenty of loyal Cheeky Bingo players will be grateful for the drastic image overhaul. Miss Cheeky is still the mascot for the casino, but now, she looks as though she's been designed by Andy Warhol himself in her new pop art image. The senior brand marketing manager at Cheeky Bingo, Kim Mills announced that she loves the new feel and look and stipulated that it will stand in the casino's favour into 2022 and beyond.
It is worth noting that Cheeky Bingo wasn't always regarded as dated. Shortly after Cheeky Bingo came around it won an award for being the most innovative site and for being the most promising newcomer.
Cheeky Bingo Ads
While some casino brands shy away from National TV, Cheeky Bingo definitely doesn't. It has had multiple adverts air on national TV. In 2013, they launched a multi-million-pound advertising campaign to catch the eye of younger gamblers of a legal age. Its underlying message was that if something looks too good to be true, it probably is and rarely do things in life come for free. In the first comedy advert, a couple is shown at a fancy restaurant, while a man is in drag as a mother tries to claim a Mother's Day meal for free. That set the tone for the rest of the adverts that aired around popular programmes such as Dickinson's Real Deal. This campaign is undoubtedly one of the reasons why Cheeky Bingo became one of the biggest bingo sites in the UK.
Cheeky Bingo has pulled back on its TV advertising since the campaign that made them what they are today, but they're still incredibly lively on Social Media. Their official and verified Facebook page has over 34,000 followers, that is just a fraction of the players at the casino.
Cheeky Bingo Sponsorship
Cheeky Bingo has had plenty of sponsorships in its time. They sponsored Dickinson's Real Deal, but UK players may be more familiar with their idents before and during The Jeremy Kyle Show. These idents first started to show in 2009, they mostly centred around the animated, talking and bouncy bingo ball who had a fairly upper-class accent and demeanour in all of her appearances and always used her 'cheeky cheeky' catchphrase.
It is also well worth mentioning that Cheeky Bingo is one of the very few UK bingo rooms that hosts the branded Friends TV show bingo game! Players can play from as little as 5p a ticket, and there is an incredible return on that accessible entry point. Another bingo game that players won't see on many other bingo sites is the official Coronation street bingo room!
Cheeky Bingo Asks "Would You Rather?"
Cheeky Bingo is always coming up with new ways to keep its players engaged while they are at the casino. One of the innovative ways that they recently came up with was the 'Would You Rather' section of their site. In this section, registered players can visit daily to play a glam-up game by making makeover choices, the end result will determine what the player takes away in the form of a daily treat. The daily treats can be everything from £500 cash prizes to free spins on games, such as Cash Bonanza and Eye of Horus: The Golden Tablet.
Jackpots at Cheeky Bingo
In its time, Cheeky Bingo has paid its fair share of significant jackpots to its registered and depositing players. Jackpots can be awarded to bingo players and slot spinners alike, and there are big prizes to be won in both categories. Through a great number of online slot games on Cheeky Bingo, players have the chance to tap into a progressive prize pool. Generally, online slots with progressive jackpots come with 3 progressive jackpots; the hourly jackpot, the daily jackpot and the mega jackpot that starts at a seed amount and continues to grow until it is paid out to one lucky player. Currently, the most popular jackpot games for slot spinners are Bigger Bass Bonanza, Blazing Mammoth Epic Strike, and Dynamite Drop: Diamond Game.
Bingo Jackpot Awards
The bingo jackpot prizes are mostly funded by the sales of bingo tickets, so, the more players enter a bingo room, the bigger the jackpot will be, as a general rule. Jackpots will be awarded to 90 ball bingo players when a full house is achieved within 36 calls; with 75 ball bingo, players will get the jackpot when a full house is achieved in 44 calls. The must-drop jackpots work a little differently. These jackpots aren't funded by bingo players, instead, they are funded by the casino itself. To be in with a chance of winning, all players will need to do is play a qualifying game – the qualifying games are always subject to change. Currently, they include The Amazing Money Machine, Big Banker Deluxe, Banks of Gold, Big Piggy Bonus and Divine Links.