City Bingo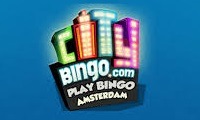 City Bingo is a Broadway bingo site. City Bingo sister sites include Butlers Bingo, Wink Bingo, Dotty Bingo, Snowy Bingo, Bingo Hollywood and many more. 
City Bingo (citybingo.com) is operated by Broadway Gaming Limited of 16-20 Hospitality House, Cumberland Street South, Dublin, D027 097, Ireland.
Sites like City Bingo







City Bingo Sister Sites 2022
Kingdom Of Bingo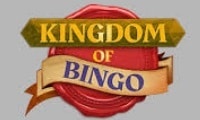 When you're offered a whole Kingdom of Bingo, how can you possibly say no? That's the idea behind this one-time 888 bingo site, which is now a Broadway Gaming bingo site and a long-standing member of the City Bingo sister sites family. They were on the 888 network together, and they came to the Broadway bingo site network together. Kingdom of Bingo has a slightly old-school feel to it, with a narrow layout that feels like it may have been optimised for mobile displays around ten years ago and then never touched again. Despite its visual shortcomings, Kingdom of Bingo packs a lot of content into its site with slots, scratch games and even a "Diamond VIP" loyalty program to go with its various bingo rooms. It probably isn't the very best of the City Bingo sister sites, but it has plenty of things going for it and is worth a visit if you're planning a tour of the specialist bingo sites on this casino network. When you're offered a whole Kingdom of Bingo, how can you possibly say no? That's the idea behind this one-time 888 bingo site, which is now a Broadway Gaming bingo site and a long-standing member of the City Bingo sister sites family. They were on the 888 network together, and they came to the Broadway bingo site network together. Kingdom of Bingo has a slightly old-school feel to it, with a narrow layout that feels like it may have been optimised for mobile displays around ten years ago and then never touched again. Despite its visual shortcomings, Kingdom of Bingo packs a lot of content into its site with slots, scratch games and even a "Diamond VIP" loyalty program to go with its various bingo rooms. It probably isn't the very best of the City Bingo sister sites, but it has plenty of things going for it and is worth a visit if you're planning a tour of the specialist bingo sites on this casino network.
Dino Bingo
It doesn't take an online bingo expert to spot that Dino Bingo is a reskin of Kingdom of Bingo. You'll find a few sites on the Broadway Gaming bingo range that were designed with the same template, but we shouldn't blame that on Broadway. The template design was locked in back when they were still 888 bingo sites, and they may yet get a redesign when their new owner gets around to it. Dino Bingo is another of the City Bingo sister sites that sits a few rungs below City Bingo in the pecking order when it comes to quality. Almost everything we said about Kingdom of Bingo can also be said about Dino Bingo, as it offers the same rewards, bingo rooms, and online slots. We do like the dinosaur theme, though, and we think more could be done with the "Jurassic jackpots" idea if a web designer or two put their minds to it. The website's slogan is "let's play, darlings," which seems somehow out of place on a bingo site with a dinosaur theme, but we're all for casino and bingo sites showing off a little personality, so we don't mind it. The welcome offer at Dino Bingo tends to be a mix of free bingo tickets and free spins for a "best of both worlds" approach.
Trex Bingo
Putting Trex Bingo (or, more accurately, T-Rex Bingo) next on our list of City Bingo sister sites means that we've got two dinosaur-themed Broadway bingo sites back to back. Of the two, Trex Bingo is the better looking and the more comprehensive in terms of what it offers to players. 888 bingo sites were mostly built with one of two designs – the narrow, dated style we see at Dino Bingo and the more modern style we see at Trex Bingo. That makes Trex Bingo feel like a more exciting place to come and play bingo games, even if the majority of the games and promotions at both sites are the same. You can tell that Trex Bingo is one of the upper-tier City Bingo sister sites because of the bingo rooms that it offers, some of which were made specifically for Wink Bingo but have found their way here purely because they're so popular elsewhere on the network. There's always a bingo room opening soon at this site, and there's always an online slots game or two that's worth your attention while you're waiting for it to offer. The only thing missing is a dinosaur-themed bingo room or two, which feels like a missed opportunity because of its absence.
Beatle Bingo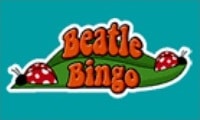 If you're old enough to remember the Beatles while they were still together as a band, you're almost certainly retired. That's how fast time goes by. However, you can still relive your youth at Beatle Bingo, which is a (vaguely) Beatles-themed City Bingo sister site. You won't actually see any imagery related to the legendary Fab Four at this bingo site because that would be a copyright violation, but instead, we have a musical group made of beetles playing guitars, and the fonts and imagery used all over the site are decidedly "Yellow Submarine." You might even see a yellow submarine at Beatle Bingo if you keep your eyes peeled on the site's homepage. When it comes to the bingo rooms on offer, though, everything becomes much of a muchness. The rooms at Beatle Bingo are identical to the rooms at Trex Bingo, so beyond the theme, you're not going to find much in the way of variety. That was a problem when these were 888 bingo sites, and it remains a problem now that they're Broadway Gaming bingo sites. Maybe it's something the operator might look into in the months and years ahead as it attempts to extract the maximum possible value from its investment.
Bringo Bingo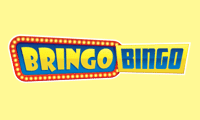 Bringo Bingo is nominally built on the same old 888 bingo template as Beatle Bingo, but you'd have to look very hard to spot it. Given that so many of the Broadway Gaming bingo sites have identical bingo rooms and similar aesthetics, Bringo Bingo is a refreshing change from the norm. The idea of this City Bingo sister site is that it's a living, breathing game show, complete with a grey-haired host who's a dead ringer for Roy Walker of "Catchphrase" fame. Almost all of the bingo rooms at Bringo Bingo are based on famous TV game shows of the past and present, so we have a "Bullseye" room and a "Your Final Answer" room, which is a "Who Wants To Be A Millionaire" room in everything but name. The motto of Bringo Bingo is "come on down and play," which is an invitation to sample the site's online slots and bingo rooms in any order you might wish to play them. Licensed online slots appear to be especially popular at Bringo Bingo, so if you've ever had an inexplicable urge to play the official online slots game of the movie "Sharknado," now's your chance. Bringo Bingo has a lot of character, and so it stands out from the busy crowd of bingo sites on Broadway.
Glossy Bingo
If it takes you more than ten seconds to identify the theme of Glossy Bingo, you're overthinking it. This is a Broadway Gaming bingo site that apes the look and feel of a glossy celebrity magazine, right down to its familiar-looking logo. Unlike more than nine out of ten of the Broadway bingo sites, this is not a former 888 bingo site. Glossy Bingo was already on the network when all of the former 888 sites arrived. In fact, it was the last bingo site added to the Broadway bingo sites network before the acquisition was completed. Glossy Bingo feels like it's lost in the mix now that there are so many other City Bingo sister sites to contend with, but it's still worth your time to look it up if you're after a quality bingo experience. We know that the people who play here think highly of Glossy Bingo because the proof is right there in the site's Trustpilot rating, which is given prominent placement on the Glossy Bingo homepage. The Broadway bingo template is plainer than the 888 bingo template, but if you can forgive the site for looking a little basic, it can find various ways to entertain you.
Bingo Ballroom
There's probably never going to be an official "Strictly Come Dancing" bingo or casino site, so Bingo Ballroom might be the next best thing. It initially looks like a very exciting site to come and play bingo on, with an over-excited couple celebrating a big win on the splash banner and a classy logo that brings the ballroom theme to life. Unfortunately, much of the excitement fizzles out when you scroll below the fold and see the same old range of bingo rooms staring back at you. We have no objection to the standard of the Broadway Gaming bingo sites rooms – quite the opposite, in fact – but featuring them on so many of the sites makes them feel a little less special and takes away from the individuality of the sites they're featured on. We know that the link was created when they were 888 bingo sites, but there's no reason for the site's new owners not to break the chain. The Bringo Bingo site demonstrates what can be done with a little more effort to make a site feel special, and there's no reason why Bingo Ballroom couldn't have similarly-themed rooms of its own. Until that happens, it's just another City Bingo sister site on a network that features more than one hundred of them.
Bingo Hearts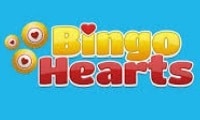 Bingo Hearts is the bingo site that's not to be confused with Heart Bingo. That's a totally different site on a totally different network, although you could easily find your way there by accident if your concentration slipped while you were typing. Bingo Hearts is about as close to romantic as a bingo site is ever going to get. There are love hearts everywhere you look on the site's homepage, and the site tries to demonstrate its affection for you with some eye-catching welcome promotions and ongoing offers. You can probably guess what we're going to say next, though. Like so many of the other City Bingo sister sites, this is a flatpack Broadway Gaming bingo site that uses the same collection of bingo rooms and slots as more than a dozen of its siblings. If anything's going to spoil your romantic mood, it's the site of the same old rooms you've seen everywhere else. Bringo Bingo sets the standard for Broadway bingo sites that use this design, and every site that falls below that standard feels weaker because of it. 888 bingo churned out identikit bingo sites like its life depended on it, but that doesn't mean Broadway Gaming has to follow the pattern, and we hope that they don't for much longer.
Monkey Bingo
Monkey Bingo is an exercise in how to create a theme with minimal effort. The slogan of the site is "bingo gone bananas," and that cheeky motif is replicated almost everywhere. Even the list of bingo rooms and games is entitled "Bingo Bongo" rather than plain old "Bingo." This is another one of the old-style Broadway Gaming bingo sites with the most basic version of the 888 bingo template, but the effect of that is lessened when so much effort has been made to make Monkey Bingo feel like an exciting place to play. If you're new to the site, report to the "New Monkey" section to get yourself started and choose a welcome offer. We're a little worried that Monkey Bingo still lists Safari King as a "new game" in 2022, but we're sure that it'll get some new content soon now that it's a Broadway bingo site. Ultimately even City Bingo is built around a well-dressed version of this template, so as City Bingo sister sites go, Monkey Bingo is a good one to compare it to. It's presented more for fun than as an attempt to create a world-class bingo site, and that's fine by us – "fun" is exactly what bingo ought to be.
Season Bingo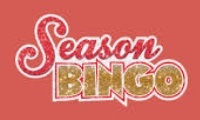 We dare say that Season Bingo sees a lot more traffic around Christmas time than it does at any other time of year. Whether it's the first of December or the first of July, Season Bingo keeps its festive decorations up and tries to bring its players a little festive cheer. Depositing £10 as a new player gives you an additional £40 in bonus funds to play with plus thirty free spins for the casino's slots, so you can delve into both the bingo and the slots section as soon as you sign up and use up your bonuses before you spend any more than your first £10. Who said that the Christmas spirit can't last all year?
Can City Bingo Be Trusted?

★★★★★
City Bingo is a 5 Star trusted casino, here's why
1. UKGC License

YES – City Bingo belongs to Broadway Gaming Limited, which is registered with the UKGC under account number 39075.

2. UKGC Fines

NO – Broadway Gaming Limited has never been subject to any regulatory actions, and so the casino has a clean record.

3. Customer Service

EXCELLENT – City Bingo offers full telephone customer assistance, as well as email support. 

4. Trustpilot Score

N/A – City Bingo has not been reviewed on TrustPilot.

5. Company Location

YES – Broadway Gaming Limited is based in Ireland. 

6. Visible Terms

YES – All offers are accompanied by terms and conditions.

7. Do they pay?

YES – Although some players complain about individual issues, we've seen nothing to suggest that City Bingo can't be relied upon to pay out winnings. 

8. SSL Secure

YES – The site is compliant with all modern safety standards. 

9. Wagering on Bonus

GREAT – Wagering requirements on bonus funds are very low at only x4.

10. Gamstop links

YES – The GamStop logo and link is present at the bottom of the casino's homepage. 

Overall TRUSTSCORE>>>
★★★★★ – 5/5 Stars


City Bingo gets the full five stars for trustworthiness.
What are players saying about City Bingo?
Here are our condensed / reader's digest summaries of player reviews of City Bingo. Nobody's entered any recent reviews of City Bingo at any major review sites, so if you play here regularly, why not help your fellow players out by leaving a review?
19-Feb-2017 by Lyon:
Played alot at city bingo and I must say their gaming pool was up to the mark. Although customer service was not very cooperative. – source: WhichBingo
29-Jul-2015 by Rodger:
The site experience at this casino was great as they got loads of games to offer. The support service was very kind and skilled. Payouts were also quick at this casino. – source: WhichBingo
12-Jan-2014 by Marcelo:
Stay away from such scammers as they looted me twice while wagering. Their requirements were impossible to follow and bonus offers were useless. – source: WhichBingo
26-Aug-2013 by Amanda:
Joined this casino recently I must say their site was amazing although sometimes it was a bit buggy. They should also work on improving their bonus system. – source: WhichBingo
26-Jul-2013 by Julia:
Enjoyed it alot at the casino their slot machines were amazing and the promotions were exceptional. A depositing bonus was also very handy at times. – source: WhichBingo
30-Apr-2013 by Linda:
Navigation was super easy at their site and they all got all of my favourite slots to offer. Withdrawals methods were not limited and processing time was fast. – source: WhichBingo
16-Mar-2013 by Mike:
Being playing on this site for a couple of weeks their minimum depositing limit was good and the percentage of winning was high at this place. – source: WhichBingo
04-Mar-2013 by Dawn:
Amazing site with a number of options to play. Software providers were great and all slots were working fine. Will be back here again with friends. – source: WhichBingo
07-Jan-2013 by Michael:
Friendly customer service and live chat was available 24/7/ Depositing and withdrawals were super fast because they got a number of methods to perform them. – source: WhichBingo
02-Jan-2013 by Alan:
Love my time at this casino free rooms were available whenever I needed them. Bonus offers were legit and winning was fair enough. – source: WhichBingo
City Bingo Review 2022
City Bingo Casino provides players with a safe and secure environment; hence it's a popular, trusted bingo site. The 888 Group launched City Bingo more than a decade ago in 2011. That explains why it looks a little dated here in the 2020s, but it also means the casino has a track record of success that can be relied upon. It's no longer an 888 bingo site though – it was one of the dozens of bingo sites that became Broadway Gaming bingo sites after a big-money takeover deal in 2022.
The site offers a vast range of games for its members to play based on their tastes and preferences. Newbies and regular players are regularly rewarded with excellent promotional offers and bonuses as an incentive.
Welcome Bonuses
City Bingo casino offers newbie players an exclusive welcome bonus of 300% on depositing at least £10 to get a maximum reward of £200 and 30 free spins. Players must use their bonus funds and spins within seven days. All bonus funds come with an x4 wagering requirement, which is way lower than the industry average and a big part of City Bingo's appeal.
Website Design
If the wagering requirements go in the "plus" column for City Bingo, the design of the website goes in the opposite column. After so many years online, it could do with a reboot or at least a little revamping to keep it in step with the newer City Bingo sister sites in the Broadway bingo family. It probably looked great when it was brand new, though. There's a map of the world in the background, and a colourful "metropolis" logo with tells us that the intention of City Bingo is to give us a "Bingo in Hong Kong" feel. We can't say we get that from anything else on the casino site, but at least it isn't distracting.
Top Games and Providers
This is a bingo site, so you probably know what to expect from this section already. For the avoidance of doubt, the top games at City bingo are 90 Ball Bingo, 75 Ball Bingo, 5 Line Bingo, and 52 Line Bingo. Beyond that, the site dedicates itself to slots with progressive jackpots, slots with "mystery" jackpots, and further "VIP" games that are kept behind a password and are only on offer to certain players. We suspect that whatever's in there is reserved for high-rollers.
While City Bingo doesn't provide a comprehensive list of its providers, we can see enough from the slots section to know that Eyecon, NetEnt, and several more of the big names are involved. You can play Starburst and Fluffy Favourites at City Bingo, so suffice to say the very biggest names are covered.
Payment Methods
While the range of deposit and withdrawal methods at City Bingo isn't enormous, you should be able to find a method that you use regularly. All major UK debit cards are accepted, and wire transfer is an approved method of both deposit and withdrawal. The casino can also handle PayPal transactions, which isn't something you'd necessarily expect given the dated look and feel of City Bingo. You might also be reassured to know that PaySafe card transactions are permitted.
Withdrawal times are quoted as being 48 hours across the board.
Customer Support and License
Getting in touch with customer support at City Bingo shouldn't be a problem. There are options for telephone support, live chat, and email support. Our only complaint is that the customer support and contact section could be a lot easier to find than it is.
City Bingo is dual-licensed. It holds a license through its parent company Broadway Gaming with the UK Gambling Commission (account 39075), and also with the Gibraltar Gambling Commissioner (license numbers 112 and 113).
Final Verdict
City Bingo looks a little behind the times in the modern age, and its looks let it down a little because some players will be put off by the dated site. If they're willing to peek beneath the surface, though, they'll find a fine bingo specialist site that offers a modern gaming experience and provides excellent customer support. Is it the most outstanding Broadway bingo site? No. Is City Bingo better than the best City Bingo sister sites? Also no, but that doesn't mean it's not a good bingo site.
Recent City Bingo News
Since City Bingo was brought to the online bingo community, it has become the ultimate destination for city slickers to kick back and relax under the neon lights or get a little travel inspiration from the wide range of online slot games. The casino keeps an incredibly low media profile, but there is always plenty of buzz around the site in the bingo community. This comes as no surprise as the casino was part of the 888 Bingo Network which has been one of the biggest gaming powerhouses since the 1990s. It might be a Broadway Gaming bingo site today, but with Broadway trying to become a bigger player in the market, City Bingo's trajectory is likely to move up rather than down.
With its presence in a well-regulated market and trustworthiness, the casino doesn't need to market itself as much as the smaller and less reputable casino brands. Even without major name sponsors and celebrity endorsements, City Bingo is seen as a trusted and credible site by many UK bingo fans.
City Bingo News 2022
Let's look at the past twelve months. City Bingo took part in National Bingo Day on the 27th of June, 2021. This was the first-ever National Bingo Day in the UK, it invited players to get together to celebrate everything bingo. The casino also expanded its affiliates programme as part of the Broadway Gaming network. At the time of writing, City Bingo has paid over £2 million to its affiliates.
City Bingo Opens Up Shop (Digitally)
In 2021, City Bingo opened its own 'shop' where players can reward themselves for playing at the casino. Effectively, the 'shop' is just a very clever way of running their very distinct rewards programme. Only registered and depositing, players can visit City Bingo's shop and trade their casino points and bonus funds in for more tangible rewards.
Every time a player wagers £1 in Bingo rooms or £10 on one of the instant games, a reward coin will be awarded. In the shop, players can grab wager-free cashback each and every day. As an example of how this works, if a player wagers £50 one day, 5 coins will be available the next day upon login.
Around the World with City Bingo
If the aesthetic of City Bingo isn't enough to give players wanderlust with the map of the globe as the wallpaper to the casino, the curation of games certainly will be. Players can keep it metropolitan with the glamorous online slot game, Shopping Spree, they can head to the Emerald Isle with Irish Luck, Celebrate the day of the dead festival in Mexico with Pay of the Dead or go completely off grid with the Nintendo-Esque game, Lost Island. Players can touch down on more continents with the elegant game, Cleopatra, which is set in the golden sands of Egypt, or visit China via 5 Lions Dance.
For players wanting bigger wins there's Shaman's Dream Jackpot, which takes players to pre-colonised America and can award jackpots from £100 – £16,000. If UK players would prefer to stay closer to home, they can head over to Ireland in Irish Luck Jackpot, the biggest prize up for grabs here is £5,000.
If that wasn't enough international action, players can also travel the globe via the table game selection. The selection of table games may be fairly limited at present, but it still gives access to three continents by allowing players to enjoy a game of Keno, which originated in China, European Roulette and American Blackjack.
Slingo Games Are Added to City Bingo
As a site that already served bingo players and online video slot game fans, City Bingo started to serve them simultaneously when they incorporated Slingo games in their 'Instant Wins' section. For any players new to Slingo games, they merge the gameplay of bingo and slot spinning, with every spin in the spin cycle, the numbers at the bottom reel will change, if they match the numbers on the 5 x 5 bingo grid, they will be marked, marked numbers will eventually lead to lines of marked numbers, these are called 'Slingo Lines. Just like with online slots, players benefit from joker wild symbols that can stand in for any number on the grid. On certain Slingo games, free spins can also be added to the paid cycle of spins in each game to bring a little more of the video slot magic to the titles.
Naturally, with its ability to take players to six different desirable locations, Big Money Slingo became one of the most popular games on City Bingo. Unlike many of the Slingo titles, this one was developed and published by Instant Win Gaming in 2020. The destinations that Big Money Slingo offers may not be real, but they are all the more enchanting for it.
Players staking 50p a game will be taken to the Joker's quaint little hamlet, for £1, players can go to the Golden Fields, for £2, access to the Royal Forest is granted, more daring players can enter Smugglers cove for £3, head to Diamond Peak for £5, or visit the exotic lands of Lucky Gulch for £10. The biggest available win is £100,000, and players will get a cycle of spins to create Slingo lines and get a full house. Other Slingo games available on City Bingo include Slingo Extreme, which comes with bonus coins, super jokers and free games. Big Money Slingo Bonus, which can award up to £150,000, or Slingo Riches.
City Bingo on Mobile
As City Bingo is a travel-themed casino, it would be pretty disappointing if it didn't have a mobile app. Thankfully, they have their players covered while they are on the go. The app can be downloaded on Android and Apple, however players will want to keep in mind that there are some limitations to the app. For example, if deposits were made on PC, withdrawals will need to be made the same way. However, all of the bingo rooms, jackpot rooms and online slot games are available to play for mobile players.