Co-Gaming Limited Casinos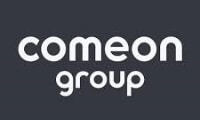 Co-Gaming Limited is a casino network company with 13 active sites. The top Co-Gaming Limited casinos are Nopeampi Casino, Hajper Casino, Come On, Mobilebet, Get Lucky, Snabbare, Galaksino, Blitzino, Casino Stugan and Kasyno.
Co-Gaming Limited is based at 3rd Floor, Spinola Park, Triq Mikiel Ang Borg, St Julian's, SPK1000, Malta.
THE CO-GAMING LIMITED CASINOS ARE NOT AVAILABLE TO PLAYERS IN THE UK. TRY ONE OF THE ALTERNATIVE CASINOS LISTED BELOW.
Co-Gaming Casinos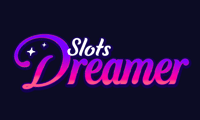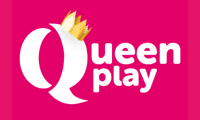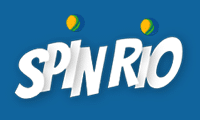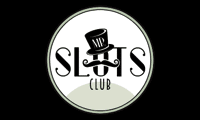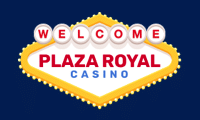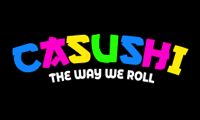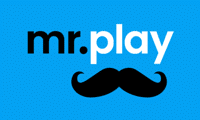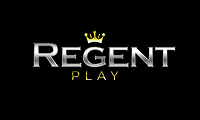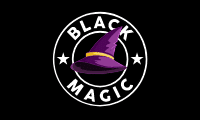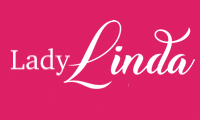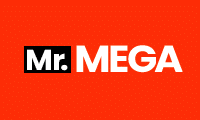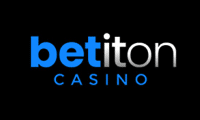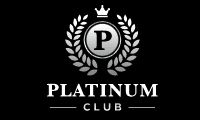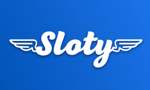 Top Co-Gaming Limited Casinos 2022
The Co-Gaming Limited casino group, which also trades as the Come On Group, surrendered its UK Gambling Commission licence in 2019. As a result of that, its casinos are no longer available to players in the UK. Most of them won't even load if an attempt is made to access them from a UK IP address. The casinos still exist and are still covered by a licence from the Malta Gaming Authority, which is a reputable regulator, but without the protection of the UKGC we cannot recommend that any of our readers attempt to play at any Co-Gaming Limited casino sites. This list of Co-Gaming Limited casinos is presented purely for information purposes.
Come On Casino
We have to list this casino first despite the block on UK players because it's still Co-Gaming's flagship casino site. You can tell that from the brash claim it makes in your browser tab when you load it, where it says that Come On is "the world's number one gambling site." The green-and-black homepage is minimalist, but everything is neatly stored behind its relevant button, and you'll quickly find that there's more content here than you probably imagined there to be at first glance. Aside from standard sports, live casino and slots betting, you can go live on a webcam and interact with your fellow players in real-time if you wish. It's an unusual feature for a casino website to offer – especially when we consider that post players don't exactly get dressed up before an online casino session – but we suppose that's all part of Come On's unique appeal.
Mobile Bet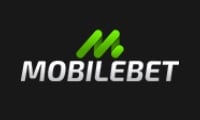 As you can probably tell from the name, MobileBet was created and launched during an era when playing casino games on a mobile phone was still a novelty. The novelty is long gone, but the site is still going strong and, similarly to Come On Casino, claims to be the best mobile casino site in the world. That claim isn't the only similarity between Come On Casino and MobileBet. The green and black colour scheme is also similar, and so is the layout. There are fewer options to select at MobileBet, though, and no webcam feature. Think of it like Come On Casino, but simplified to make it easier to use on your mobile device. Whether the same unique selling point that helped the site to get through the 2010s will also help it to get to the end of the 2020s remains to be seen, but as MobileBet hasn't been available to UK players since the loss of Co-Gaming Limited's UK licence in 2019 the eventual fate of the site probably won't matter to most UK players.
Get Lucky Casino
Get Lucky Casino was designed specifically for the UK market, which makes it a surprise to see that it's now been withdrawn from the UK. The withdrawal is recent, with a notice on the site confirming that it became unavailable on October 28th 2021. It had been getting by on a special licence between 2019 and then. Reasons for the withdrawal haven't been given. The casino remains available to players in other places, but it's little more than a heavily trimmed-down version of Come On Casino. The sportsbook has been removed, so all players are left with are casino and live casino options. There's nothing wrong with that, but it does make the Get Lucky site look like a poor relative when you compare it to Come On Casino. Get Lucky casino was designed for a purpose that it no longer serves and while we appreciate the fact that it reminds us of the fantastic Pharrel Williams and Daft Punk Song from a few years ago, we fear for its long-term prospects.
Hajper Casino
The three Co-Gaming Limited online casinos we've mentioned so far have used the same template. Hajper Casino, a Sweden-facing site, does not. It comes with a unique design, and in keeping with the company's tendency for hyperbole, it calls itself "the galaxy's hottest casino." Bonus offerings at Hajper Casino are limited beyond the welcome offer because the law governing casino promotions in Sweden is strict. If you can forgive the site for that, you'll find an extensive live casino with plenty of games to try your hand at. The slots selection isn't quite so impressive. Oddly, the site continually produces pop-ups urging players to go and play at Come On Casino instead. We suspect that might be a geographical feature, but telling players that they might have a better time elsewhere isn't generally the best way of promoting an online casino site. The Swedes love Hajper Casino, and given the casino's lack of availability in the UK we suppose that's all that really matters.
Nopeampi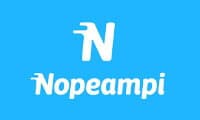 To all intents and purposes, Nopeampi is a clone of Come On Casino translated into the Finnish language and aimed at Finnish players. It even has the same webcam chat and gaming feature. The word "Nopeampi" translates into English as "faster," so this is the faster casino. It lives up to that billing with the same lightning-fast loading times we've seen at the company's other casino sites. Other than being Finnish, there's nothing here to make Nopeampi unique. If you like what you find at Come On Casino, you'll also like Nopeampi because they're the same. If you don't speak Finnish, you won't find anything to like about Nopeampi because you won't understand anything that the site's trying to tell you. If you live in the UK you'll have no reason to care anyway because you can't access the casino website. Nopeampi was never covered by Co-Gaming Limited's former UKGC licence, so this site may never have been considered one of the network company's flagship brands anyway.
Snabbare
Snabbare is to Swedish iGaming fans what Nopeampi is to Finnish iGaming fans. Both casino sites were created to serve the same purpose, and both have names that mean "faster" in their native tongues. Snabbare goes even further with the idea of being a fast casino than Nomeampi does. No registration is necessary at Snabbare, so players can make deposits and begin playing within seconds of arriving on its homepage. Withdrawals are processed just as quickly and smoothly, with no need for customer verification and funds returned to player accounts within fifteen minutes of a request being made. The lack of customer verification would never meet with the requirements of the regulator in the United Kingdom, so it's no wonder that Snabbare was never available in the UK. Unless the UKGC had a major change of heart – which seems unlikely – we'll never see Snabbare in the UK in the future either. For those laid-back Swedes, though, it sounds like a paradise site.
About Co-Gaming Limited
Co-Gaming Limited and the casinos under its umbrella operate on a license granted by the Malta Gaming Authority. They've held that license for a little over a decade. The company was born in Sweden but first registered in Malta in August 2009 and has enjoyed success since then while, for the main part, staying out of the UK market. If you've never come across the name before, it might be because the name is far newer than the company itself
The first online casino website launched by Co-Gaming Limited was the Come On Casino. Taking inspiration from that, the casino network company was originally called Come On Gaming before changing its name after adding more casino brands in later years. Those later years have also seen the company take a methodical approach to expansion. The latest available figures suggest that Co-Gaming Limited has a workforce of just under two hundred people split between offices in Malta, London, and its native Sweden. The presence of a London office might come as a surprise to some, given that the Come On Casino isn't available in the UK, but Co-Gaming Limited has other brands that are open to UK players. In the past, it's even held a license from the UK Gambling Commission for some of its casinos. Why this license was never expanded to cover all of its casinos is unclear, as are the reasons why the licence was voluntarily surrendered in 2019.
Earn Affiliates
Like a lot of successful casino network companies, Co-Gaming Limited operates an affiliate scheme. It's called Earn Affiliates and offers commission splits of between five per cent and thirty-five per cent depending on the volume provided by the affiliate. Each Co-Gaming Limited casino brand is listed as a customer of the affiliate scheme.
Co-Gaming Limited is the outright owner of the Earn Affiliates scheme and seems to be taking the opposite approach to the name of the affiliate network than it did with its own name. Come on Gaming became Co-Gaming to reflect the fact that the business managed more than just one online casino. Earn Affiliates is in the middle of becoming Come On Connect despite the fact that it works with far more brands than Come On Casino. In fact, it works with far more brands than the entire Co-Gaming Limited portfolio because the company has merged with Cherry Affiliates and taken all of Cherry's casino brands on as clients, too.
The parent company's reluctance to use its UK license to cover all of its casinos might have been a strategic decision. Based on their previous output, it seems that Co-Gaming Limited prefers to tailor casinos for specific locations rather than trying to catch everyone with a wide net. Come On Casino might not be available in the UK, bet Get Lucky Casino was designed specifically for UK-based players and went live in 2015 (only to be withdrawn in October 2021). There's also Suomikasino for players in Finland and Kasyno for Polish players. Across all of Co-Gaming's casino brands, you'll find around five hundred games at each site taken from a comparatively small panel of providers, and perhaps a sportsbook and live poker depending on your casino of choice.
Becoming the ComeOn Group Again
This casino network company is still officially known as Co-Gaming Limited. That's the name that appears on its licence with the Malta Gaming Authority. However, since leaving the UK's shores it has begun to refer to itself as the ComeOn Group again. That's the name that's splashed all over the casino network company's recently revamped business website. On the site, the company claims to have more brands than we can find evidence for (17) and also claims to offer more games than we can see split across its casino sites (2300). The most eye-catching of all the figures on the ComeOn Group's homepage is that more than 1.5bn bets have been placed across all of its websites to date, which is a huge number.
The purpose of the new ComeOn Group website seems to be to sell the company's proprietary software to potential partners. Some 200 of the company's 500-or-so full-time members of staff work on the proprietary platform and have created what's described as a modern, data-driven iGaming solution focused on user experiences. The company's motto is, somewhat endearingly, "deploy like it's hot." It's a reference to the dozens of releases each week that the group claims to handle, each of which comes with five hundred "microservices" than run on each of the company's sites. What this means in real terms is unknown, but at least it sounds impressive.
Ultimately, the message of the ComeOn Group website boils down to the idea that they have seventeen brands but only one goal. We can debate whether they really have seventeen brands until the cows come home, but that's not really the point. The company's goal is to connect with customers in an authentic way while taking into account that every player looks for different things on a casino site. That's why so many of the ComeOn Group (or Co-Gaming Limited – they're the same people) casino sites are so drastically different to one another. This company doesn't make sites using templates – it builds each site according to the needs of a different layer demographic. That makes the company versatile and helps them to remain relevant.
What are players saying about Co-Gaming Limited casinos?
Here are our condensed / readers digest summaries of recent player reviews of Co Gaming Limited casinos. These reviews are no longer updated as none of the Co-Gaming Limited casinos are available to players in the UK.
15-Dec-2021: ComeOn Casino by Dave:
Nolimit City's games are excellent, and the Game of the Week promotion appears to be a brilliant idea. Unfortunately, it does not include any games that I enjoy but fortunately, there are Evolution Gaming games, so I had a good time with the platform. – source: AskGamblers
05-Mar-2021: ComeOn Casino by Shawn:
I'm new to ComeOn Casino, and so far I've had no issues depositing or withdrawing payments to/from the casino. I enjoy the casino's UI; it's really appealing and I really like the extra benefits they provide. – source: AskGamblers
08-Feb-2021: Mobilebet Casino by Edward:
It was the most useless casino for me till around 2-3 months ago but now it has been one of the most reliable casinos for me to deposit and withdraw funds without issue. – source: AskGamblers
17-Sep-2020: ComeOn Casino by Tom:
I rarely played at ComeOn throughout the years. It got off to a good start, with both games and payments running smoothly. After losing a significant amount of money, I was ultimately requested to verify my account, which I did and everything went pretty smoothly. – source: AskGamblers
27-Oct-2019: Mobilebet Casino by Harry:
A nice casino with a variety of games. Quick verification, quick withdrawal. Customer support responds fairly quickly. I made some bets, won some, and lost some. It's fine. – source: AskGamblers
22-Apr-2019: Get Lucky Casino by Sam:
The casino has an excellent game variety, simple navigation, and the ability to filter by provider, which I appreciate. Very rapid sign-up and verification, as well as a very timely payment. This casino was fantastic, and I will definitely return. – source: AskGamblers
09-Jan-2019: Nopeampi Casino by Melissa:
There is no need for an account, so getting started is simple. Specifically for Finnish players. There was no first deposit bonus, but everything else went fine. – source: AskGamblers
06-Dec-2018: Get Lucky Casino by Brett:
There are several games to pick from and an Excellent website i must say but that's all there is to it. For many days, the staff will not respond to emails. For nearly an hour, I was "first in line" in chat support. – source: AskGamblers
28-Sep-2016: Kasyno Casino by Billie:
This casino has apparently been in operation for some time, although I was unaware of it until lately. It's another brand owned by the Co-Gaming company, which also owns Come On and the fantastic Mobilbet casino, so I was eager to give them a try when I just discovered a no deposit free spins offer. – source: AskGamblers
18-Sep-2016: Kasyno Casino by Colin:
There is a large selection of slots, including NetEnt games, I deposited £25 for the £25 welcome bonus and received £500, and the money was in my bank within two days of my request. – source: AskGamblers
Full list of Co-Gaming Limited Casinos 2022
For the sake of completion, here's every Co-Gaming Limited casino that's currently available online. As we've stated before, please bear in mind that these sites can't be accessed by UK players and don't come with the protection of a UK Gambling Commission licence.
ComeOn (comeon.com)
Nopeampi Casino (nopeampi.com)
MobileBet (mobilebet.com)
Hajper Casino (hajper.com)
Get Lucky (getlucky.com)
Folkeriket (folkeriket.com)
Galaksino (galaksino.com)
Blitzino (blitzino.com)
Snabbare (snabbare.com)
Suomi Kasino (suomikasino.com)
Kasyno (kasyno.pl)
Mobile Automaten (mobileautomaten.com)
Casino Stugan (casinostugan.com)