Coastline Gaming Casinos
Coastline Gaming has 1 active online casinos and sister sites include Slot Box.
Coastline Gaming are operated from 4/5 Burgh Quay, Dublin 2, Ireland.
Coastline Gaming Casinos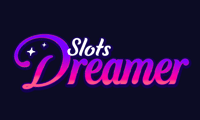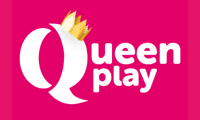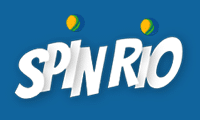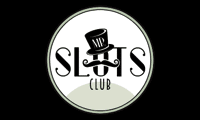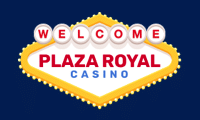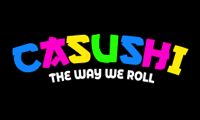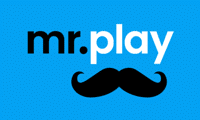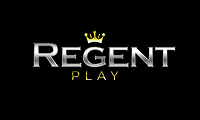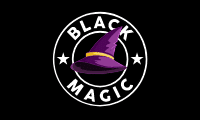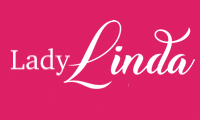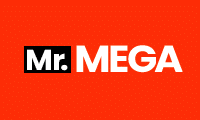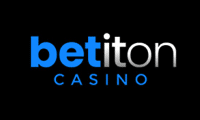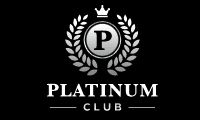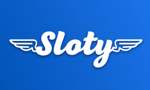 Coastline Gaming Casinos 2022
Slotbox Casino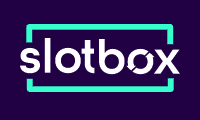 Having talked around the point about the one online casino that Coastline Gaming manages, let's now talk about it in detail. It's not the most visually striking online casino you'll ever see, which suggests that Coastline Gaming has been a little cautious about its first foray into the marketplace. The gentle blue-and-white colour scheme is easy on the eye, though, and the prominent placement given to the site-specific progressive jackpot is sure to draw in a few players. The jackpot sat at more than five million pounds when we wrote this review, and we're led to believe that it will remain above one million even when it's paid out.
A casino with a name like "Slotbox" is inevitably going to focus on online slots, which is very much the case here. Slots in the spotlight on the casino's homepage include the always-popular Book of the Dead slot from Play and Go, but there's also room for less well-known titles like Net Ent's Hammin' Jars and Relax Gaming's Razor Shark. As you'd hope for from a brand new casino site, there's also an extensive range of ways to pay. Good old Visa and Mastercard are always welcome, but so is Klarna, Skrill, Neteller, and even Bitcoin for those who'd rather use cryptocurrency.
Players who stick with Slotbox for the long term become members of "Slotclub," which is the name the casino gives to its VIP membership scheme. Weekly rewards and welcome bonuses are available as soon as a player makes their first deposit with the site, but players at the other end of the scale (labelled "Ruby") get devoted account managers, surprise bonus rewards, birthday gifts, reduced wagering requirements for bonus funds, and further unspecified rewards There's even a level beyond that called "Black Diamond," but access to that tier is by invitation only, and the rewards are unlisted.
Players who prefer to play live casino games than their virtual equivalents probably wouldn't come to a casino site called "Slotbox" in the first place, but Slotbox caters to those who may have found their way here out of curiosity. There are forty-two live options in the Slotbox live casino, but many of them are variations on a theme. There are six versions of roulette to choose from, along with six versions of Blackjack and multiple options for baccarat and poker. None of the live casino games here are connected to the physical casino premises owned by Coastline Gaming, which seems like a missed opportunity given that they're one of the few companies that have the facilities to do such a thing.
Slotbox isn't an online casino that stands out from the crowd. It isn't especially memorable, and you're unlikely to find anything on it that you won't find on countless other slots and casino websites. It's a good first step, though, and it gives Coastline Gaming a platform to build from if they want to expand their online offering in years to come.
About Coastline Gaming
The only casino brand managed by this company is Slotbox Casino. If you visit the Slotbox Casino website and scroll all the way to the bottom of the homepage, you'll find licensing information about the casino site in the footer. That information will tell you that Slotbox Casino is owned and operated by Slotbox NV. That's technically true but doesn't paint the whole picture. Slotbox NV was founded in Curacao in October 2020, a few months before the Slotbox Casino site launched in early 2021. If you want to know more about who's behind the site, you have to go further back in time than that.
Most physical casino companies don't operate online casinos. The reverse is also true in that most online casino companies don't operate any physical casinos. The owners of Slotbox Casino buck the trend. The managing director of Slotbox NV is Conor Frank O'Donnell, who's based in Ireland. Follow the Irish trail, and you'll find that the true owner of this casino and its associated network company is Coastline Gaming of Dublin, Ireland, which has been up and running since 2014.
From The Physical To The Digital
Slotbox is one of nine casino brands owned and operated by Coastline Gaming, but it's the only one you'll find on the internet. The others are physical, brick-and-mortar casinos, which are scattered across Ireland. For the sake of completion, those casinos are Caesar's Casino in Galway, Sands Amusements in Bundoran, Empire Casino in Dublin, Silver Strand in Wicklow, Blackthorn Amusements in Donegal, Atlantic Arcade in Tramore, Victoria Casino in Cork, and Buncrana in Donegal. Having had success running those casinos for seven years, Coastline Gaming decided that 2021 was the right year to dip its toes in the water of online casino gaming. Rather than stick closer to home and obtain a license in the UK or Malta, it instead elected to head to Curacao to launch its debut site.
The first provider to sign up with Coastline Gaming to provide content for its new endeavour was iSoftBet, which agreed to provide both online and mobile casino software to the fledgling site in May 2021. The online casino itself was developed by Coastline Gaming in partnership with the Norway-based casino technology firm Gaming Innovation Group. At the time of the launch, Coastline's spokespeople said that their company was already the biggest casino chain in Ireland and now intended to become the country's most popular online casino company, too. That suggests that there will be more online casinos under the firm's management in the future, although there's been no definitive word on that yet.
Whatever the future holds online or offline for Coastline Gaming, the company is still growing. As we prepare to begin 2022, Coastline's company website states that the company is actively hiring assistant managers, retail managers, casino managers, and technicians for its various premises. Perhaps more tellingly, it's also looking for a new customer relationship specialist for "an online casino." That could be Slotbox, or it could be a second online brand that the company has thus far kept hidden up its sleeve. There doesn't seem to be much sense in sticking at one online casino after having decided to make the jump, so we expect more to appear before long.
Most Coastline Gaming Casinos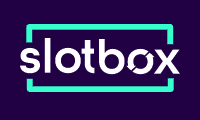 Full list of Coastline Gaming Casinos 2022