Cocoa Casino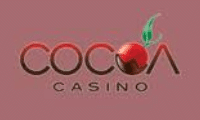 Cocoa Casino sister sites include Pantasia Casino, This Is Vegas, Avantgarde Casino, Davincis Gold and Paradise 8.
Cocoa Casino (cocoacasino.com) is operated by SSC Entertainment N.V. from Curacao.
Sites like Cocoa Casino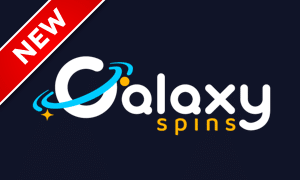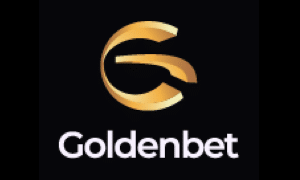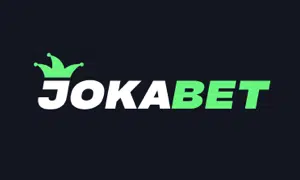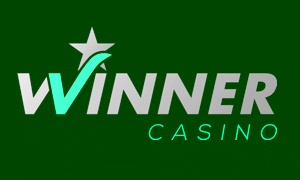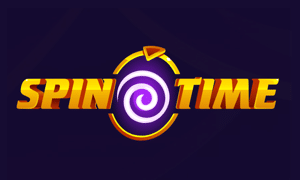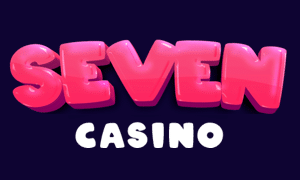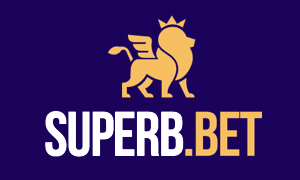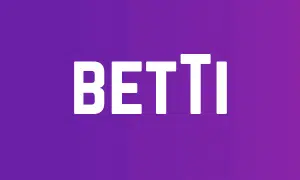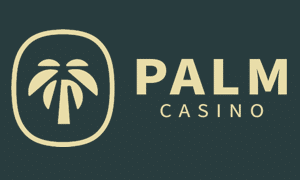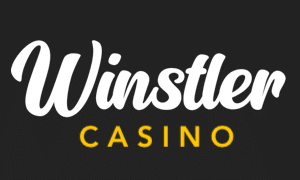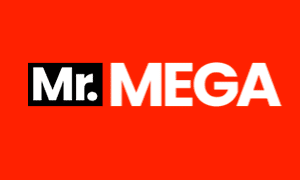 Cocoa Casino Sister Sites 2023
COCOA CASINO IS NOT COVERED BY A UK GAMBLING COMMISSION LICENCE.
We begin with a note of caution. We have to tell you that Cocoa Casino and the Cocoa Casino sister sites aren't covered by the UK Gambling Commission. That means they shouldn't be offering their services to players in the UK. They do, though, and we know that plenty of you enjoy using them. If you're going to play at the Cocoa Casino sister sites, please be aware that if anything goes wrong and the casino is unable to resolve your complaint, you'll be stuck. SSC Entertainment N.V. is based in Curacao, and the regulator in Curacao is notorious for doing the best part of nothing about policing the casinos it issues licenses to. With that said, let's run through the Cocoa Casino sister sites.
This Is Vegas
Straight off the bat, you'll notice that Cocoa Casino and This is Vegas don't look entirely dissimilar. This is something that you'll notice about all of the Cocoa Casino sister sites; SSC Entertainment N.V. clearly likes to work with a template, and it doesn't deviate far from the basics of the design when it makes new casino sites. There's more to the similarities than just looks, too – This is Vegas offers the same welcome promotion as Cocoa Casino and also offers the same slots and games on its homepage. They even appear in the same order. The good news is that if you like Cocoa Casino, there's no reason why you won't also like This is Vegas. The bad news is that if you're hoping to find some variety between the Cocoa Casino sister sites, you're going to end up disappointed. There's nothing to pick between them other than their themes, so if you enjoy the Las Vegas theme, pick this one.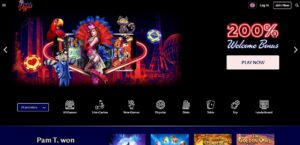 Pantasia Casino
Within the family of Cocoa Casino sister sites, Pantasia Casino stands as a unique exception. From its homepage design to its singular promotions, the platform radiates a quality that differentiates it from its sister sites. If it weren't for the discreet mention of SSC Entertainment N.V. in the footer, one could easily assume that Pantasia Casino is operated by a completely separate entity. As a warning for UK-based players, though, all promotions are displayed in dollars, subtly hinting that the site isn't primarily aimed at our domestic market. Although it's technically possible for someone in the UK to play at any of the Cocoa Casino sister sites, there's no specific encouragement on the site's part to do so. However, for those willing to explore, Pantasia Casino likely delivers the most unique and rewarding experience among the options available. It looks better, it focuses on different games, and it even has different promotions. We think it's the operator's flagship site.
Da Vincis Gold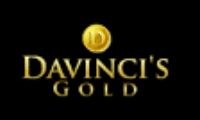 The influence of Leonardo da Vinci on the online casino realm stands as one of the most intriguing mysteries in the iGaming sector. Although he ranks among history's most brilliant minds, we have no records of his views on gambling or casinos. Despite this, an entire online casino, Davinci's Gold, not only bears his name but also showcases his famous artworks. It raises the question of how da Vinci himself might feel about his unlikely celebrity in a field completely unrelated to his life's achievements. Why discuss da Vinci the man instead of Davinci's Gold as a part of the network of Curacao Casino sister sites? Simply put, Davinci's Gold is more or less a replica of all the other casinos on the platform save Pantasia Casino, lacking any special features to set it apart in the saturated online casino market. While it's a relatively novel theme for a casino, it mirrors its sister sites in functionality and offerings.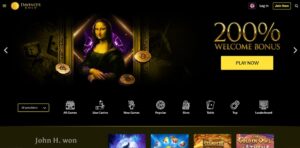 Paradise 8
Let's finish with the frontrunner. Paradise8 is the most frequented of the Cocoa Casino sister sites. It's also the one you'll find easiest to adapt to if you're a newcomer to the SSC Entertainment N.V. platform, primarily because it so closely mimics Cocoa Casino. Determining which of these two casinos was established first is tricky, especially given that both operate out of Curacao. However, it's apparent from even the briefest of glances that one is a copy of the other. The resemblance isn't merely superficial; Paradise8 also offers an identical game selection and runs the same welcome offers and other promotions as Cocoa Casino. We know we've said all of this before, but the similarities between the casinos on this platform are so strong that it's impossible not to say it again. As for what makes Paradise8 more popular than its siblings; we wish we could tell you. It doesn't do anything that the other three Cocoa Casino sites don't do.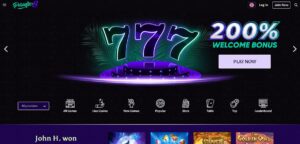 Can Cocoa Casino Be Trusted?

★★★★★
Cocoa Casino is a 1 Star trusted casino.
1. UKGC License

SSC Entertainment N.V. doesn't hold a UK Gambling Commission licence.

2. UKGC Fines

N/A – Curacao Casino is outside the jurisdiction of the UK Gambling Commission, so cannot be fined.

3. Customer Service

Telephone, email and chat support are all available.

4. Trustpilot Score

Cocoa Casino's overall score of 1.9 out of 5.0 on Trustpilot is poor, but we should note that it's been reviewed fewer than fifty times.

5. Company Location

SSC Entertainment N.V. is based in Curacao, which is considered an untrustworthy location due to issues with the regulator.

6. Visible T&C's

Bonus and promotions are listed at this casino without any terms or conditions listed alongside them.

7. Social Media Presence

Cocoa Casino isn't on Facebook. It has a Twitter/X account, but hasn't used it since 2017.

8. Number of Sister Sites

There are at least four Cocoa Casino sister sites on the SSC Entertainment N.V. platform.

9. Games portfolio

Roughly 250 games drawn from a limited number of providers.

10. Gamstop links

This operator doesn't support or recognise GamStop, so doesn't provide links to the organisation.

Overall SCORE >

★

★★★★ – 1/5 Stars
Cocoa Casino Review 2023
If you read what we had to say about Cocoa Casino sister sites above, you'll already know that we don't think there's much to choose between the casinos on the SSC Entertainment N.V. platform, with the possible exception of Pantasia Casino. They're identikit casinos offering the same games and promotions. All that distinguishes Cocoa Casinos is its vaguely tropical theme. We're about to review Cocoa Casino, but to be honest, you could count this as a review of any of the Cocoa Casino sister sites – we'd have the same to say about each of them.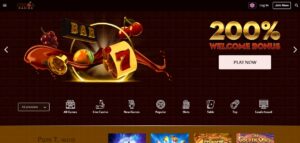 Cocoa Casino Welcome Promotions
Cocoa Casino's homepage prominently features an advertisement for a 200% matched deposit welcome bonus. While this seems like a generous offer, the homepage provides no additional information. A visit to the 'Promotions' section of the website led to the first major concern. Clicking on the bonus for more information opens a pop-up box which confusingly offers a choice between two welcome promotions at "Casino Crazywinners." It's evident that the terms and conditions at Cocoa Casino have been directly copied from another casino, with little focus on accuracy or detail.
The pop-up failed to provide any specific wagering requirements or other key terms, leaving us to search further. Sadly, no extra information was available. While the casino's general terms and conditions note that wagering requirements apply unless otherwise stated, what those requirements are remains a mystery. Certainly not an encouraging start.
Other Promotions
Beyond the enigmatic matched deposit welcome offer, Cocoa Casino also presents a "cashback insurance" feature, though the specifics are left unexplained. Players are merely directed to consult a support agent once they've depleted their account, after which some unspecified percentage of cashback will supposedly be credited. Another separate "next day cashback" promotion mentions a thirty per cent cashback to be paid the following day, which conflicts with the vague details given under "cashback insurance."
As for long-term promotions, Cocoa Casino features a VIP Points system as part of a loyalty programme. Again, within the 'more information' tab for this scheme, the casino refers to itself as "Crazywinners." The points can be converted to cash at a rate of £1 for every 1,000 points. However, just like the rest of their promotions, the lack of stated terms means it remains unclear how much players have to wager to earn a point, let alone understand the mechanics of other bonuses.
Pros and Cons of Cocoa Casino
Pros: The few redeeming features of Cocoa Casino include its support for cryptocurrency and an extensive customer service network. It's increasingly rare to find casinos that offer a trifecta of customer support channels—telephone, email, and live chat. For this, This is Vegas certainly deserves some commendation.
Cons: Nearly all other aspects of this casino are disappointing. The theme is uninspiring, and the scant details available about promotions raise serious questions. Additionally, the variety of slots and games on offer is limited, and the fact that the casino imposes charges for processing deposits adds further concern. These issues collectively serve as massive warning signs.
Top Games at Cocoa Casino
Like a lot of Curacao-based casinos, Cocoa Casino derives the majority of its slots and games from Rival Gaming. There are also a few slots and games from other providers present in the limited portfolio, but it's possible that these are cloned versions of the originals. If you're looking for the top games at Cocoa Casino, though, here's what they look like.
Experience the enchantment of Fairytale Fortunes: Queen of Hearts, a slot that transports you straight into a medieval fairy tale. Developed by Rival Gaming, this slot offers a 6×4 layout with an astonishing 4092 betways. The game comes with a 95.3% RTP and low volatility, making it ideal for those who enjoy frequent, smaller wins. The game is rich in features, including a Wild symbol represented by a cat and Expanding Wilds that fill entire reels. Additional Free Spins and a Bonus game where you pick heart-shaped pies add layers of excitement. If fairy tales with a dash of romance are your cup of tea, this slot is sure to delight.
Immerse yourself in the rich tapestry of Chinese culture with Lucky Ox Jackpots, a high-volatility slot by Rival Gaming. The game features a 5×3 layout with 243 ways to win and an RTP of 95.41%. The slot is dedicated to the Year of the Ox in the Chinese zodiac and is visually stunning. One of its standout features is the Prize Wheel, which is activated by collecting three Scatter symbols. This bonus round offers you a chance to win one of three types of jackpots, multipliers, or free spins. Whether you're a novice or a seasoned player, Lucky Ox Jackpots offers a balanced gameplay experience with the potential for substantial wins. So, if you're looking to boost your fortune, this game might just be your lucky charm.
Brace yourself for a mythical showdown in Wrath of Medusa, a slot by Rival Gaming that takes you into the lair of the fearsome Medusa. The game features a 5×3 layout with 20 betways, and although the RTP and variance aren't specified (which is always a concern), the maximum win is 500x your bet. The game is rich in features, including Expanding Wilds, Free Spins, and Sticky Wilds with Respins. Medusa herself serves as the Wild symbol and can appear on reels 2, 3, and 4, while Perseus acts as the Scatter. During the Free Spins round, Perseus turns into a Wild symbol. With its dark, atmospheric graphics and thrilling features, Wrath of Medusa offers a gaming experience that's as intense as its theme.
Withdrawal Processing & Support
Logos for Visa, Mastercard, and Bitcoin are featured at the bottom of the Cocoa Casino website, yet this offers little insight into their process for withdrawals. The site's banking section is almost totally devoid of useful information. No details are given about the time frame required for withdrawal requests to be completed. While a three per cent fee on deposits is mentioned in the casino's general terms and conditions, it remains unclear whether a similar charge is applied to withdrawals, as there's no specific confirmation on this matter either.
Customer Services & Licensing
One of the few highlights of Cocoa Casino is its strong customer support. A telephone number, +1718 732 0154, is available for U.K. customers, as is a live chat feature. Emails can also be directed to [email protected]. That's the good news. On the flip side, the casino is licensed under the Curacao jurisdiction, reference number 8048/JAZ, overseen by Antillephone N.V. This regulator's reputation offers little in the way of assurance. To truly enhance its standing and attract a wider audience, Cocoa Casino would do well to obtain a more reputable licence.
Cocoa Casino – The Verdict
Throughout this review, our assessment of Cocoa Casino has been largely negative, and we make no apologies for that. The platform suffers from an overwhelming lack of clarity in its operations and provides insufficient information about essential processes, making any gameplay here feel like a blind gamble. Even if the casino is secure—which is questionable—the site does itself a disservice by withholding crucial details. Consequently, we wouldn't recommend wagering your money on this platform.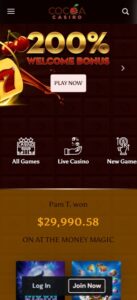 What are players saying about Cocoa Casino?
Here are our condensed / readers digest summaries of recent player reviews of Cocoa Casino.
08-Sep-2023 by Thomas:
I won £1,500 through free spins and was told I could keep it if I deposited £25. But when I tried, Phillip from customer service said I couldn't withdraw it. He was rude and contradicted what I was initially told. I feel like they're making up rules to avoid paying me. – source: Trustpilot
29-Jul-2023 by Gthom:
I completed the bonus play-through but was told I can't withdraw my winnings. They said cashouts for bonuses are only for new members. I think that's terrible. – source: Trustpilot
15-Jul-2023 by Norman:
I deposited and won some money, but they won't let me withdraw it. I strongly advise against using this site; it's a scam. – source: Trustpilot
27-May-2023 by Alison:
I've provided all the required documents for withdrawal, but it's still pending. I've been waiting for ages and feel they're deliberately delaying it. – source: Trustpilot
24-Apr-2023 by Woodroe:
I won £500 but only got £100. My withdrawal history was deleted, and there's no record of the £100. I feel cheated. – source: Trustpilot
16-Feb-2023 by Charles:
Their deposit and withdrawal rules are confusing and contradictory. I think this casino is rigged and should be shut down. – source: Trustpilot
01-Jan-2023 by Isaac:
I lost £800 and warn everyone that they'll find any excuse not to pay you. Stay away. – source: Trustpilot
01-Jan-2023 by Khalil:
I had to deposit £25 to withdraw £15 I won from a £10 New Year's offer. I ended up being charged £28.49 due to undisclosed fees. They're crooks. – source: Trustpilot
31-Aug-2022 by Mary:
I've been playing here for years and am considered a "VIP." But I've experienced delayed withdrawals nearly every time and find the max cashout of £500 too low. – source: Trustpilot
08-Jul-2022 by Gina:
I've been playing here and at their sister sites for nearly a year. The slots are rigged with endless dead spins, and the customer service is poor. Be extremely careful. – source: Trustpilot