Coral Bingo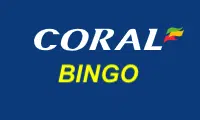 Coral Bingo sister sites include Coral.co.uk, Gala Spins, Coral Games, Party Casino, Ladbrokes, Foxy Bingo and many more.
Coral Bingo (bingo.coral.co.uk) is operated by LC International from Suite 6, Atlantic Suites, GX11 1AA, Gibraltar.
Sites like Coral Bingo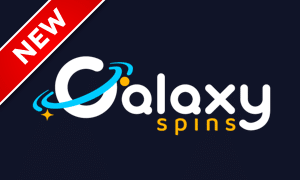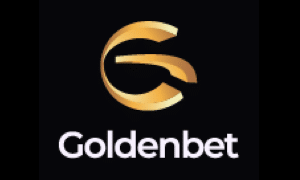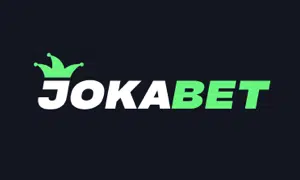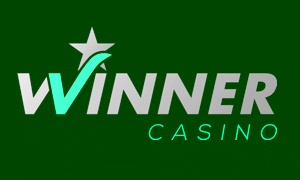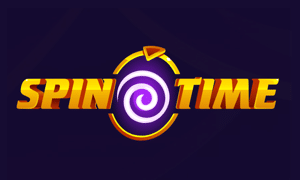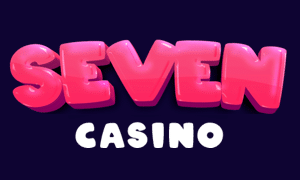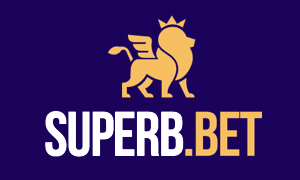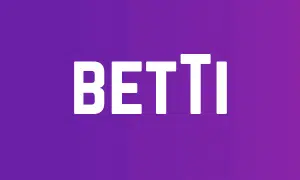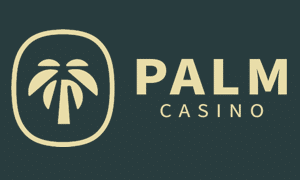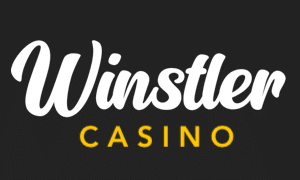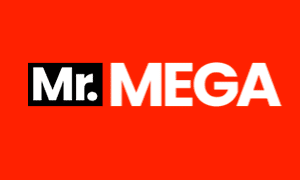 Coral Bingo Sister Sites 2023
Coral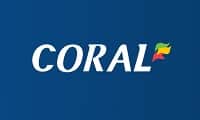 LC International Limited is a big casino network company with a lot of brands, but the most important of the Coral Bingo sister sites is Coral itself. This is a sports betting brand that's been around on the British high street for the best part of a century. Going into a branch of Coral and putting a bet on a few matches is all part of the weekend tradition for a lot of football fans, but there's more to Coral than just sports these days. Whether it's Coral Bingo or the many online slots and casino games that the digital version of Coral now offers, this is a "complete" casino company that has all of your betting bases covered. It's one of the best-known brands on the market, and one of LC International's top priorities.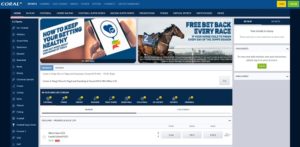 Bwin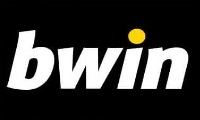 Whether or not LC International "needed" Bwin is debatable, but they acquired the brand anyway and added it to their well-developed portfolio of large, trusted sports betting brands. Bwin doesn't have a high street presence in the same way that Coral and Ladbrokes does, but the name is still more than familiar to the majority of UK players who enjoy betting on sports. Like the other sports-based Coral Bingo sister sites, though, it's diversified its offering in recent years to accommodate those who want more from a gambling company than just sports. Anything you can place bets on with Coral can also be bet on with Bwin, but the odds are different. That's why it's worth checking and comparing those odds before you part with your cash. LC International Limited provides you with plenty of options, so make sure you get the best possible return.
Gala Bingo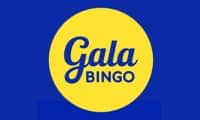 Coral Bingo is a minisite within Coral that focuses on bingo. Gala Bingo is an entire casino site built around playing bingo. There are so many Coral Bingo sister sites that a little overlapping is inevitable. That's a great thing for players because it means they have multiple options for their preferred type of gambling and can pick and choose as they see fit. Gala Bingo is another well-known brand with a large player base. The brand name has appeared in television commercials and hooked itself up with some high-profile sponsorships in the past and may well do so again in the future. Mecca Bingo is still arguably the biggest bingo site in the UK, but Gala Bingo isn't far behind it. Neither is Foxy Bingo, which we'll be getting to shortly. If you're one of the many players in the UK who prefer bingo above all other casino games, this is a casino network company that has you well covered.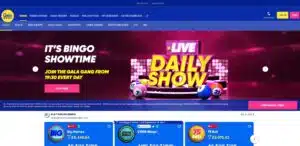 Gala Spins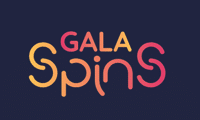 Gala Bingo and Gala Spins go hand in hand. They're both Coral Bingo sister sites, but they're a brand pairing within the wider LC International Limited platform. Gala Spins came after Gala Bingo, so you could say that it's a product of its older sibling's success. It doesn't take a genius to work out that the presence of the word "spins" in the casino's name makes this an online slots website, but it isn't "just" an online slots website. Sure, you'll find a better range of slots here than you will at Gala Bingo, but you'll also find a fair range of other casino games, including Slingo and a few live game shows. As a newer site, the visual approach of Gala Spins feels a little fresher and more modern than Gala Bingo. Its name isn't yet as familiar to UK players as the Gala Bingo brand, but it's a popular (and growing) site with a good catalogue of slots and some well-thought-out promotions to go with them.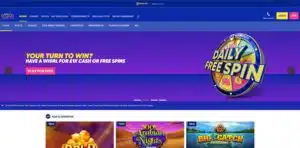 Cheeky Bingo
LC International Limited must love bingo as much as it loves sports betting. That's why it has so many options for both hobbies. Cheeky Bingo is a long way from being the most famous of the Coral Bingo sister sites, but what it lacks in fame, it attempts to make up for with personality. The casino site is presented with an almost bawdy British sense of humour, like an old postcard from a seaside holiday resort. If you're after a bingo site that doesn't take itself too seriously and goes the extra mile to put a smile on your face, Cheeky Bingo might have what you're looking for – and have it in abundance. The cartoonish aesthetic of the site makes landing on it feel a little bit like opening a "girls mag" from the 1990s, but that's a deliberate styling choice that will go down well with anybody who read those magazines when they were younger. Cheeky Bingo leans towards the female audience, but that absolutely doesn't mean men can't join in. Check out the "Cheeky's Rewards" section for the latest promotions and deals.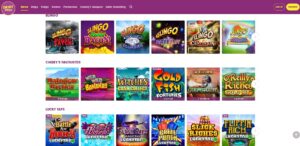 Gamebookers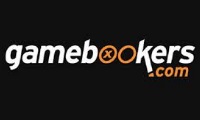 Most of the Coral Bingo sister sites have a strong theme and personality. Those that don't tend to be brands like Coral and Ladbrokes, which don't need a theme because they've been around for so long, they almost don't need any assistance with marketing. Gamebookers is, therefore, something of an oddity because it lacks a theme or a strong presence in the market. If we were ranking the LC International sports betting brands in order of popularity, Ladbrokes and Coral would be duking it out for first place, with Bwin in third, Sporting Bet fourth, and Gamebookers some distance behind them. However, that might actually be a good thing if you're a player. Gamebookers has to go above and beyond to compete with its bigger siblings, so you may occasionally find that the odds here are a little kinder than the odds at the better-known brands. That's never a guarantee, though, so always check and compare. Gamebookers is a "no-frills" casino with almost nothing to offer in the way of promotions, but some players prefer it that way.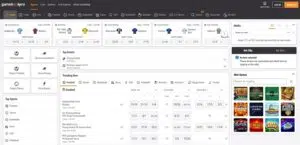 Coral Casino
If Coral is the most important of the Coral Bingo sister sites, Coral Casino is next in line. It's a minisite within Coral rather than a "real" sister site, but it's so different from the rest of the Coral site that it ought to be thought about and assessed on its own merits. With bingo happening in one part of the site and sports betting happening in another, the Coral Casino minisite can focus on filling in the gaps between the two. That, as you may have guessed already, means Coral Casino is the part of Coral that brings you live dealers, online slots, and the rest of the attractions that aren't covered by the other two. It would have been easy for Coral to offer a basic range and get by on name value alone, but LC International hasn't been lazy. There are some exclusive games and slots at Coral Casino that were made specifically for the brand and won't be found anywhere else, so if you're a slots enthusiast, you might find that they're worth a look for the novelty.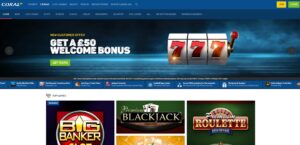 Party Poker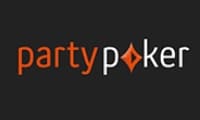 There's a wide range of poker sites on the internet you could visit to learn poker, play against other people and advance into big-money tournaments. LC International Limited would very much like you to come and do it at Party Poker, which is the only one of the Coral Bingo sister sites that focuses on poker. It's a poker site with strong branding connections to Party Casino, but encroaches somewhat on its sister site's territory by also offering live casino options, slots, and even sports betting. However, the strong focus on poker is unmistakable. Party Poker comes with a loyalty program designed specifically for poker players, the facility to meet other players and form poker teams, and a "how to play" section for rookies. It even has a "partypoker TV" section with in-person games streamed 24/7, which gives the site a "big time" feel. Multiple tournaments start every hour on the site, so don't worry if you've just missed one – another one will spring up very soon.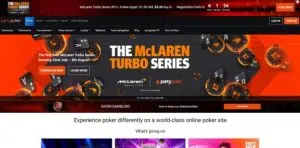 Bwin Casino
When we spoke briefly about Bwin higher up on this page, we mentioned that it's no longer just a sports betting brand. Like almost all of the Coral Bingo sister sites, it's taken a few steps outside of its comfort zone to embrace other forms of casino action. Bwin Casino is where that "embrace" took place. This is a minisite contained within Bwin itself that hooks players up with table, slots, and live dealer games. It's also taken a page or two out of Coral Casino's book in terms of its approach. Browse through the Bwin Casino games library, and you'll spot a few exclusive titles that have been stamped with the Bwin logo. Bwin Bonanza is one of the most prominently featured of its kind right now, but there are more to find if you keep scrolling. Alternatively, hit the "exclusives" tab to see everything that's exclusive to Bwin Casino and find out which games this site can offer you that others can't. Bwin's bespoke promotional offers are generally worth taking the time to read in full, too.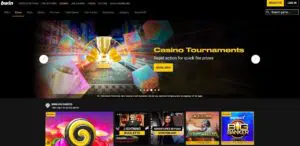 Ladbrokes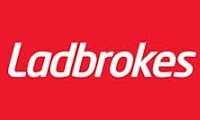 Ladbrokes has been accepting bets for longer than any of us have been alive. We're lucky enough to have several of the oldest casinos and betting companies in the world here in the UK, and Ladbrokes is right up there with the longest standing of them. We wouldn't want to say that Ladbrokes is the most important of all the casino brands owned and operated by LC International simply because there are so many massive names under their banner, but it's probably fair to say that it's first among equals. Coral Bingo sister sites don't come any bigger than Ladbrokes. The name will always be associated strongly with sports betting by some older players purely because of the brand's history, but even after more than a century, Ladbrokes still has just as much to offer as any of the hottest new names on the block. Visit the Ladbrokes website, and you'll find that the range there is comparable to anything you'll see anywhere else, and stands head and shoulders above most of it. It goes without saying that you can still bet on horses or any other sporting matter at Ladbrokes, but you should find that you can bet on almost anything else your heart desires, too.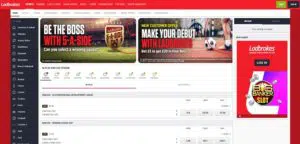 Foxy Games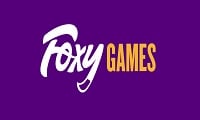 There would be no Foxy Games without Foxy Bingo, but then again, there might not be a UK online bingo scene as we know it today without Foxy Bingo. That's the influence that this well-known brand has, and that's why Foxy Games is worth your consideration if your interests extend beyond bingo. Foxy Games is a relatively new site from LC International, which closed down Foxy Casino in favour of focusing on this alternative way of presenting the same idea. It might say "games" in the name, but once you arrive at the site you'll find it's packed full of casino classics and cutting-edge new creations from across the marketplace. The familiar face of the Foxy mascot helps to make the site feel comfortable and familiar even if you're brand new to it, and the quality of the promotions usually feels like an effort has been made to roll out the red carpet for you. If Foxy Games eventually proves to be as big a success as Foxy Bingo, it'll automatically become one of the biggest casino sites in the UK. Time will tell.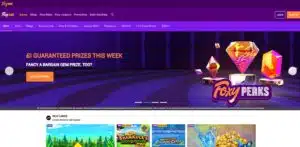 Party Casino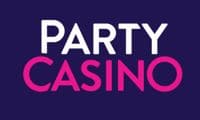 Party Casino is designed to be a casino site where players keep the celebrations going. You'll need to score a few wins in order to do that, but this Coral Bingo sister site comes kitted out with enough gaming options and promotional offers to make that happen so long as lady luck pays you a visit while you're there. The Party Casino name isn't as big as some of the other names LC International Limited operates, but thanks to eye-catching sponsorship deals with glamorous partners like the McLaren Formula 1 team, that might be about to change. It feels like Party Casino is getting a big push from its owners in terms of advertising at the moment, so we're expecting the site to go all out with promotions and offers as it seeks to claim and hold on to a larger audience of players. It feels like an up-and-coming casino brand, so this might be a good time to take the site for a spin and see if there's anything here that tickles your fancy. As well as being packed full of all the standard casino games you can handle – plus a handful of exclusives – Party Casino has a virtual sports betting section. It feels a little bit "tagged on," but it's an interesting addition to the site.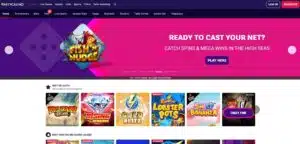 Gala Casino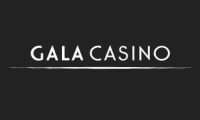 LC International Limited already has Gala Spins and Gala Bingo. What can this third Gala brand do that its sister sites can't? The answer to that perfectly reasonable question might lay with its site-specific promotions. Specific promotions will change from month to month (and sometimes even from day to day), but the permanent promotional categories at Gala Casino include a "jackpot fun zone," competitive "casino face-off" games, and a few big-brand exclusives that make Gala Casino feel a little more prestigious than either of its siblings. It's also arguably slightly easier to navigate than the other Gala brands, with easy-to-find links and well-chosen subcategories for Megaways slots, slots with progressive jackpots, cards and table games linked together, and Slingo and scratch games are given their own dedicated section of the site, too. If you have a preferred genre or style, chances are you'll find it more easily at Gala Casino than you would at Gala Spins. There's no bingo here, but that's exactly why Gala Bingo exists.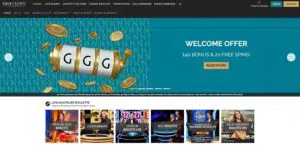 Foxy Bingo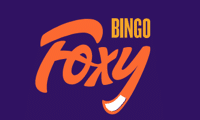 Foxy Bingo used to benefit enormously from its very visible sponsorship of "The Jeremy Kyle Show" on ITV a few years ago. Given what happened to that show and the media scandal that resulted in its cancellation, it did well to survive the connection without taking any damage. Foxy Bingo wasn't put off the idea of big-name sponsorships and celebrity connections by that mishap, though. The brand paid big money for Hollywood screen star Heather Graham to spend some time in the furry suit of "Foxy" a couple of years ago, and the name is rarely off the commercial airwaves in the UK at all. Even when it is, it will always be back soon. Foxy Bingo is one of the very biggest bingo sites in the country. Coral Casino sister sites tend to be smaller than Coral Casino for the main part, but that can't be said about Foxy Bingo. Any casino network company would love to have this brand in its stable, but we can't see LC International Limited letting go of it when it's still so hot. For many UK-based players, thinking about playing online bingo and thinking about visiting Foxy Bingo are one and the same thing.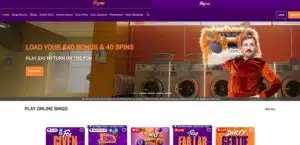 Sporting Bet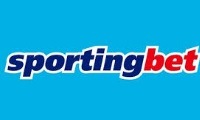 Sporting Bet is a big European sports betting brand that isn't quite as big in the UK as it is elsewhere on the continent. It's definitely one of the lesser-known Coral Bingo sister sites, and yet it's still probably a better bet for sports fans than Gamebookers. Both sites use the same layout, but Sporting Bet comes with perks, tweaks, and features that Gamebookers lacks. There isn't a promotions section at Gamebookers, for example, but there's a variety of ongoing promotions at Sporting Bet. This site also has a larger virtual sports section and a small range of casino games to go with its sportsbook. We're not totally convinced that there's a reason to visit Sporting Bet when you could visit Coral or Ladbrokes and still be placing bets with the same family of casinos, but as always, everything comes down to the odds. It might take you a little while to switch between four casino sites and compare odds on the same sporting fixture, but that's the only way to know whether you're getting the best deal.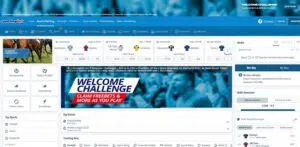 Can Coral Bingo Be Trusted?

★★★★★
Coral Bingo is a 3 Star trusted casino.
1. UKGC License

LC International Limited holds license 54743 with the UK Gambling Commission.

2. UKGC Fines
The Gambling Commission fined Entain plc, the parent company of LC International Limited, a record £17m in August 2022 after a review found serious failings in the company's conduct regarding customer identification and interaction.
3. Customer Service

Coral Bingo's support team can be contacted by telephone, live chat, email, or through social media.

4. Trustpilot Score

Coral Bingo doesn't have a separate rating with Trustpilot, but Coral as a whole is rated poorly at 1.3 out of 5 after over 2000 reviews.

5. Company Location

LC International Limited is a Gibraltar-based company.

6. Visible T&C's

The terms and conditions associated with Coral Bingo's promotions are clearly listed.

7. Social Media Presence

Coral is active on YouTube, Twitter/X, and Facebook, and uses both Twitter and Facebook to provide customer support.

8. Number of Sister Sites

There are twenty-one Coral Bingo sister sites in the LC International Limited group.

9. Games portfolio

There are well over 1600 games at Coral Bingo, making this a well-stocked casino site.

10. Gamstop links

Yes, the Gamstop logo is there with a link at the bottom of the homepage.

Overall SCORE >

★★★

★★ – 3/5 Stars
Coral Bingo Review 2023
Coral Bingo Website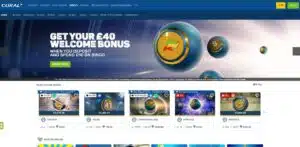 Arriving at Coral Bingo is a noticeable departure from the rest of the Coral Bingo site. A splash page loads briefly to let you know that you've moved between "zones," and then the full Coral Bingo site will open up for your perusal. There's admittedly a lot of white space here, but the white space means that options are easy to find and navigation is a breeze. Loading time is impressive, too. Coral Bingo isn't a casino site that leaves you waiting around for very long.
Promotions are the first thing you'll see when the page finishes loading. The incentives offered at Coral Bingo tend to be short-lived, and may even be different every time you arrive at the site if you're a once-per-week player or less frequent than that. It's worth letting the carousel scroll by to see if there's anything there that suits your style of play. The bingo rooms – which are presumably what you came for – are next up after the promotions. At-a-glance information provided on the graphics includes ticket prices and maximum wins, along with a countdown to let you know how soon the room will open. If you want a full rundown of what the order of rooms looks like for the rest of the day, check out the menu options at the top of the page. They're broken down into 90 Ball Bingo, 80 Ball Bingo, 75 Ball, 30 Ball, and even a "how to play" section along with specialist bingo rooms and packages. Bingo isn't just a small bolt-on to the main Coral site; this minisite has all the options and features you'd expect to see at a casino that offers bingo and nothing else.
Nearly everything you could ask for is available within no more than a click or two from the Coral Bingo homepage. There are even reviews of some of the slots and live casino games, although one has to wonder how impartial those reviews could possibly be when the site only makes money if people play the games. Two minor gripes, though; there isn't an easy-to-find page for deposit and withdrawal information, and we had to jump through a few hoops and decline a few FAQ options before we were offered contact details for customer support. We're happy that Coral Bingo offers everything from telephone to social media-based support, but we'd be even happier if they made it easier for us to get to it.
Coral Bingo Safer Gambling Tools
Helping to ensure that gamblers stay safe is an obligation placed on all online casinos regulated by the UK Gambling Commission. Some casinos do the bare minimum in respect of those obligations, and some go further to make sure they're doing all they can. Coral Bingo is in the latter camp and has developed some tools to make things easier to manage for players. These tools are available across the entire Coral site – they're not specific to the bingo section.
If you click on the safer gambling banner on the Coral Bingo homepage (as seen in the above image), you'll land on a new page with information and the aforementioned tools. The range of tools is impressive. They range from fairly standard-issue tools like setting max deposit limits and curfews to more sophisticated, interactive tools that force you to take regular play breaks and remind you how long you've been logged in and playing for. Coral Bingo has worked with GamStop to provide easy access to self-exclusion if it's ever required, but you can also take a temporary exclusion by giving yourself a time-out of a few days, weeks, or months if you'd prefer.
Players who aren't sure whether they need to limit their spending and betting or not can find out by using the Coral budget calculator and self-assessment tools.
Classics at Coral Bingo
We've said this before on this page, but Coral Bingo doesn't stop at bingo. If you want to see the full range of Coral Casino products and games, you should go to the Coral Casino minisite, but you can get a taste of them without leaving Coral Bingo. The further you scroll down the homepage of the minisite, the more slots you'll see. Eventually, you'll arrive at a section marked "All Time Classics," and this is where you're most likely to see a few familiar names if you're a seasoned online slots player. 
The first featured classic game as of the time of this review is Rainbow Riches by Barcrest. It's absolutely no surprise to see this slot listed here. This is the Irish-themed online slots game that all other Irish-themed online slots games are judged against. The joy and simplicity of the original slot has spawned a whole franchise for the developer, with more than a dozen entries in the series. The original is still seen as one of the best, though, which is as likely to be down to the cuteness of the leprechaun mascot as it is the slot's iconic bonus side games. Almost all Irish-themed slots have a twist on the idea of finding a pot of gold at the end of the rainbow, but only Rainbow Riches literally sends you down a multiplier-laden yellow brick road to find it. The RTP of 95% is a little low by modern standards, but it's so much fun to play that most players don't let that bother them. 
The other slots featured in the classics section are a surprisingly mixed bag. We can see how the Egyptian-themed Cleopatra slot ended up being hand-picked for the list, but we're not convinced we'd ever describe the official "Coronation Street Cashpot" slot as "classic." Still, each to their own, and we suppose if you have access to officially licensed big-brand slots, it makes sense to make features out of them.