Coral Casino
Coral Casino sister sites include Coral.co.uk, Coral Bingo, Coral Games, Party Casino, Gala Casino, Ladbrokes and more.
Coral Casino (coralcasino.co.uk) is operated by LC International from Suite 6, Atlantic Suites, GX11 1AA, Gibraltar.
Sites like Coral Casino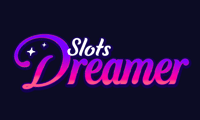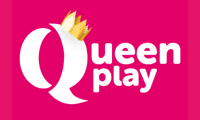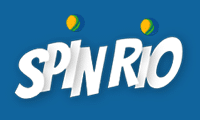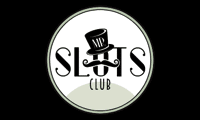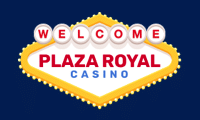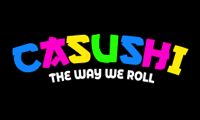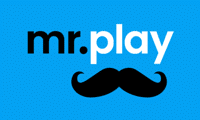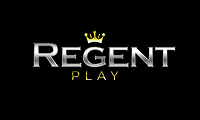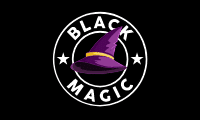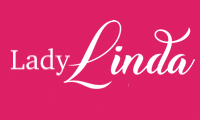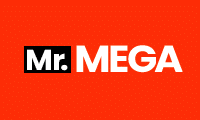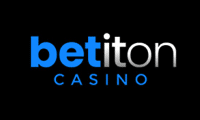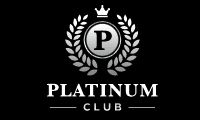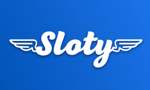 Coral Casino Sister Sites
Coral Bingo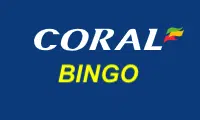 You probably arrived on this page because you're interested in Coral's slots and casino games, but Coral is good for far more than that. Coral caters for players of all kinds, so some of the Coral Casino sister sites are parts of Coral itself. You might not even know that Coral Bingo is a thing, but Coral is just as adept at providing bingo as it is at everything else.
If you enjoy the standard of customer care at Coral Casino and you're also a fan of bingo, it makes all the sense in the world to give Coral Bingo a try.
Coral Games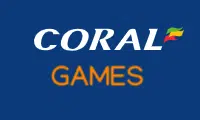 Coral Games and Coral Casino go hand in hand. It's part of the main Coral brand, but it's also the ultimate Coral Casino sister site because you can access it without even leaving the main Coral Casino page. Just glance up at the "Gaming" tab on the homepage and you'll find everything you need right there waiting for you.
Coral Games is the dedicated section of Coral Casino that dispenses with bingo and sports betting and focuses its energies squarely on slots, Slingo, table games and, of course, Coral's famous live casino section. Forget about the football if you want – come to Coral for its amazing gaming portfolio instead.
Bwin Casino
Just as Coral Casino is the part of the Coral website that kicks sports betting to the curb, Bwin Casino is the part of Bwin that leaves sports behind and focuses on casino games. The connection between Bwin and sports betting is so strong in the minds of some people that they don't even know it has a general casino section, but here it is.
At this link, you'll find out everything you want to know about Bwin Casino, including its spectacular range of brand exclusives and its highly-rated live dealer games. Bwin Casino might not get as much attention as some of the other casino brands in the LC International Gaming family, but that's not a good reason to overlook what it might have to offer you.
Party Casino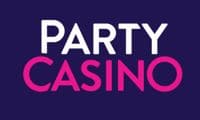 Party Casino is here to bring you a good time. It doesn't have the instant brand recognition of a Ladbrokes, a Bwin, or a Coral, but it's every bit as valid as a Coral Casino sister site. The name may not be as famous as that of its siblings, but the same LC International Limited platform that powers the bigger names also powers Party Casino – and that makes it a casino with plenty to offer.
Formula 1 fans might know of Party Casino because of its association with the McLaren F1 team. That's a glamorous partner to have, but perhaps not as glamorous as the aesthetic as the Vegas live casino games in the dedicated section of Party Casino. There isn't a sports betting section here, but players can bet on virtual sports instead if they wish.
Cheeky Bingo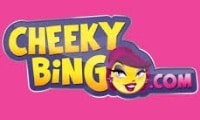 Cheeky Bingo is a bingo website served to players by LC International with a nod and a wink. It's not just the bingo at this site that's "cheeky." There are also cheeky jackpots and cheeky rewards. The site does a lot with a theme that wouldn't be much more than a name in the hands of certain other providers.
Cheeky Bingo might not quite have the range of Coral Casino, but it still makes for a good Coral Casino sister site because of its vibrant atmosphere, fun-focused presentation, and exclusive bingo rooms. The idea of playing a bingo game based on "Coronation Street" may never have crossed your mind before, but you can do it at Cheeky Bingo if you like.
Gala Casino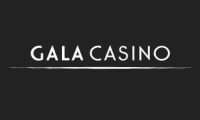 Gala Casino and Coral Casino have a lot in common. Just as Coral is better known for its sports betting and bingo than it is for its slots, the Gala brand is best known for Gala Spins and Gala Bingo. Gala Casino is the site that attempts to take from both of those smash-hit sites and combine them into one "catch-all" casino.
In truth, Gala Casino hasn't yet taken off in the way that LC International hoped it would. It doesn't have the level of brand recognition that its siblings enjoy, and with its more austere approach to presentation, it doesn't look as much fun to play at. Don't be deceived by appearances. The same Gala spirit that applies to the Gala Bingo and Gala Spins sites also applies here, and some players might find it easier to play here than flip between the two other sites.
Gala Bingo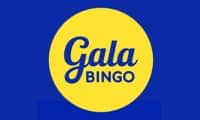 We've mentioned Gala Bingo already, so let's talk about the real thing! Every online bingo player in the UK has at least heard of Gala Bingo, and most of them have played there at least a couple of times. Even if they haven't done so on the internet, they might have done so in person. Gala Bingo is as big a deal as an in-person bingo venue as it is a website – and it's a very big deal as a website.
Visitors to Gala Bingo will find everything they could reasonably expect to find at a bingo site and more. The "Sass Pots" section of jackpot games are exclusive to Gala Bingo, and the Gala Bingo club is a VIP bonus system that you won't find even at the Coral Casino sister sites. This is a casino with a lot of character.
Ladbrokes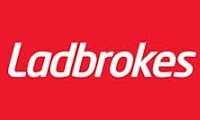 There are many facets to Ladbrokes, but it's best known as a sports betting brand. That's something that it has in common with Coral. Another thing that both Ladbrokes and Coral have in common is that they've evolved and changes with the times as the world of casinos has moved online. Some of the old-world brick-and-mortar betting brands didn't survive the arrival of online gambling, but Ladbrokes and Coral took to them like a duck to water.
Ladbrokes is one of few casino brands in the entire world that's even older than Coral. It's been going for more than one hundred years, and is stronger today than at any point in the past. No matter what else changes, though, it will always be a sports betting site first. Everything else comes second.
Bwin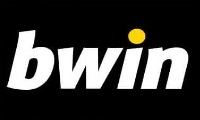 We've spoken about Bwin's casino site, but now let's talk about the "real" Bwin – and by that, we mean the popular sports betting site. The Bwin casino is just one aspect of a much larger site, and it's a site built around sports. Bwin doesn't just allow people to place bets on sports, though – it's a sponsor to the entire sporting world.
The first time most football fans saw the name "Bwin," it was when the company became the shirt sponsor of Real Madrid – arguably the biggest football team in Europe, and certainly the most successful. The sponsorship was a statement of intent from Bwin, which continues to go from strength to strength as a brand. It's not as popular in the UK as Ladbrokes or Coral yet, but it's growing.
Coral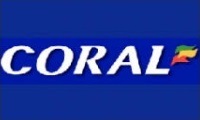 Coral is the name that brought you here, and coral.co.uk is one of the most-visited gambling and casino websites in the country. It's split into many different sections, one of which is Coral Casino. You'll find Coral Bingo and Coral Games under the same roof. They're all different aspects of the same almighty casino brand.
Venture into the centre of most towns or cities in Britain and you'll find at least one Coral outlet waiting for you. The company still does an enormous amount of its business in person – especially when we're talking about dog or horse racing – but more and more business with Coral is being done through the internet, and the casino site continues to expand to serve more customers.
Foxy Bingo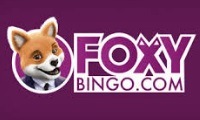 There are so many famous names on this list that it's almost hard to believe that they all belong to the same parent company – and yet they do. Foxy Bingo is part of LC International Limited, as is Coral Casino, Ladbrokes, Bwin, and all the rest. When you consider all the assets at their disposal, it's difficult not to reach the conclusion that LC International is the biggest casino network company in the UK. It's also one of the biggest in Europe.
Foxy Bingo rose to fame off the back of its sponsorship of ITV talk shows and the Jeremy Kyle show in particular. That show is long gone now, but Foxy Bingo keeps going. The Foxy mascot is a familiar furry face to thousands of UK gamblers, and has been played by Hollywood star Heather Graham in the past.
Gala Spins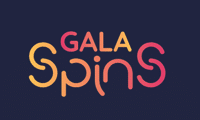 Gala Spins is the third of the Gala casino brands under the LC International umbrella and probably ranks second in terms of popularity. Gala Bingo is so far ahead of the others that it will probably never be caught, but Gala Spins has the edge on Gala Casino when it comes to attracting players.
The word "spins" tells you almost everything you need to know about this casino – it's a slots-orientated site that serves up a little bit of Slingo action on the side. The library of slots at the casino isn't as extensive as you might expect from a specialist site, but all the big names are here and there are a few exclusives to go with them, too.
Foxy Games
If Foxy Bingo hadn't been such a success, Foxy Games would never have been born. This is an attempt by LC International to take the success of Foxy Bingo and use it to create a bigger, more expansive casino website. A cynic would say that there was no need to do that when they could simply have added more sections to Foxy Bingo, but most network companies would rather have two successful casino sites than one. LC International has several.
Foxy Games benefits from having the same mascot as Foxy Bingo, and so it seemed a familiar name to players in the UK even when it was brand new. It hasn't quite hit the dizzy heights of its bigger sibling just yet – but it has time on its side.
Sportingbet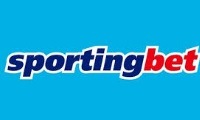 When a company already owns Ladbrokes, Coral, and Bwin, it might seem like there's no need for them to have any other sports betting brands under their wing. Sporting Bet is another sportsbook website from LC International – and it's another success. The list of Coral Casino sister sites might include more successful sports betting brands than any other network of casinos on the planet.
Sporting Bet isn't as well-known as the other names we've mentioned, but it's still a trusted brand. It's sponsored sports teams and high-profile events, and has access to the same software platform as its bigger siblings. Even though the name might be different, the quality is there. The odds offered here are different to the odds offered at Ladbrokes or Coral, so it's worth checking all three before placing a wager.
Party Poker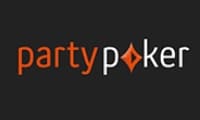 If you've made it this far down the list, you might be thinking that the only thing missing from the family of Coral Casino sister sites is a poker website. You don't have to think that anymore. Party Poker is the premier poker site on this network. It's related to Party Casino, but predates the casino site. In fact, Party Poker is one of the oldest sites in the entire LC International range if you discount Coral and Ladbrokes.
The focus of Party Poker is tournaments. Information about the next tournaments and tables is listed across the top of the homepage, and players may take their pick and enter at their own risk. If you're a recent convert to poker you might prefer to start with the "How to Play" section and ease yourself in via the beginner's rooms.
Gamebookers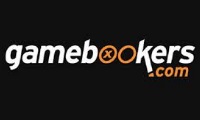 Every casino under LC International Limited's banner has been such a success that it almost feels wrong to name one as the smallest. One of them has to be bottom of the list, though, and it can only be Game Bookers. It's a sports betting site, but it hasn't achieved anything like the market share of any of its siblings. We're sure that it makes its parent company more money than it costs them, but it hasn't had a "breakthrough" moment like all the other brands have had in the past.
Game Bookers is put together with just as much quality and professionalism as the other sports betting sites in the Coral Casino family – it just hasn't had the same hard shove when it comes to promotion. Maybe it's next in line for that.
Can Coral Casino Be Trusted?

★★★★★
Coral Casino is a 4 Star trusted casino.
1. UKGC License

Yes, Coral Casino is covered by UK Gambling Commission license 54743 via LC International Ltd.

2. UKGC Fines

LC International Limited has never been sanctioned by the UKGC.

3. Customer Service

Support is provided by email, live chat, Twitter, or Facebook Messenger. Contact options are very hard to find.

4. Trustpilot Score

Coral Casino is ranked 3.2 out of 5 with Trustpilot, which is about average for casinos.

5. Company Location

LC International Limited is a Gibraltar-based company.

6. Visible T&C's

All terms and conditions are clearly indicated where promotions are offered.

7. Social Media Presence

Coral Casino invites players to connect with them on Facebook, Twitter, and YouTube.

8. Number of Sister Sites

As part of the LC International Ltd network, Coral Casino has fifteen sister sites.

9. Games portfolio

The Coral Casino collection is enormous. It's not the outright biggest on the web, but it's more than substantial.

10. Gamstop links

Gamstop is one of several responsible gambling organisations linked from the homepage.

Overall SCORE >

★★★★

★ – 4/5 Stars
Coral Casino Review 2022
Coral Casino Screenshot
How does it feel to browse, explore, and play with the Coral Casino website? The answer to that question is "pretty good." The site is touchscreen orientated, so don't expect a lot of text. Instead, expect big banner graphics, plenty of tappable games and gaming options, and scrolling promotions. Having so many images on the homepage ought to slow Coral Casino down, but it doesn't. You won't be tapping your toes (or your fingers) waiting for the page to finish loading – it should all be there within a second of your arrival.
There are a lot of positives to the way that the Coral Casino website is laid out. The other sub-divisions of Coral are all accessible via the tabs at the top of the page. The second row of tabs help you to navigate your way around the casino section, including an "in shop" area for those who want access to the same games they'd see if they were inside a "real" Coral outlet. The exclusives tab is full of precisely what you think the exclusives tab is full of, and the "rewards grabber" is a great place to look for prizes if you're in a hurry and you don't mind taking risks.
If we're allowed to offer a couple of criticisms – which we are – the first would be that there's no need for the Coral logo to splash up as a loading screen every time you move between areas of the website. It slows things down and it feels unnecessary. Our second issue is that customer support options are so difficult to find that it feels as if Coral has made it hard on purpose. Players who want assistance are forced to navigate the FAQ section first and then click "no" on a prompt that asks whether they found what they wanted. Customer support should never be more than a click away, but at Coral Casino it could take up to six or seven.
Coral Casino Payment Methods
If you want to attract and keep players, you have to make it easy for them to transact with you. Debit card deposits and withdrawals aren't sufficient anymore – a modern online casino has to be a little more dynamic than that. Fortunately for players at Coral Casino, the site does quite well on this front.
All major debit cards are still accepted for both payment and withdrawal at Coral Casino, and work faster here than you might see elsewhere. So long as you've passed verification, you should get your withdrawals in no more than three banking days. In many cases, it will only take one, and if you're approved for "Visa Fast Funds," the time comes down to no more than four hours.
PayPal has become the default way of paying for a lot of things on the internet, and online casinos aren't an exception to that. When you're using your PayPal account to make or take payments, you should received cleared funds in your account within a maximum of eight hours.
Some customers might prefer to withdraw funds using bank transfers. That's an option at Coral Casino, but it's the slowest way of getting your money. Bank transfers take at least two days, and might take up to four.
The fastest way to fund or receive funds from your Coral Casino account is through Coral Connect, but you have to be inside a Coral outlet to do that.
PaySafe prepayment cards are also an approved deposit method at Coral Casino
Coral Casino Popular Games
Every slot, game, and other casino attraction at Coral Casino is neatly divided up into a sub-category. The new games have a dedicated section, the live casino games have a highlight zone, and Slingo is a whole section in its own right. The "Most Popular" section is where you'll find what your fellow players are playing the most. The content of this section will change as the interests of players move from one game to the next, but here are some of the biggest hits at Coral Casino right now. 
Fishin' Pots of Gold: Created for Microgaming by Gameburger Studios, this slot takes the mechanism that made "Fishin' Frenzy" so popular and adds an Irish theme to it. The leprechaun takes the place of the fisherman from the original slot, and offers enhanced winnings when he lands on the same spin as a money fish. He might also expand the reels from 5*3 to 5*5, giving you even more space to land those valuable fish and collect their values. Multipliers can go up to x10 during free spins. 
Fishin' Frenzy – The Big Catch: Players at Coral Casino must have a deep, true love of fishing-themed online slots, because Fishin' Frenzy: The Big Catch is also among the most popular slots at the site at the moment. You could make a strong argument that Blueprint Gaming hasn't made a whole lot of changes to the original slot in this "Big Catch" version, but you could also argue that they didn't need to. The only noticeable difference is that the free spins feature upgrades every time you land it. The lowest possible multiplier available the first time you trigger the feature is a miserly x2, but that goes up to x10, x20, and x50 as you work your way through the levels. Aside from that, it's the same Fishin' Frenzy slot you already know and love. 
9 Pots of Gold: Gameburger Studios must love taking successful online slots and giving them a lick of Irish paint, because they've done it again with 9 Pots of Gold. This is a 9 Masks of Fire clone, but the historic myths and legends theme has been replaced by a rather more twee Irish one. There's no difference between the slots when it comes to performance, so it's just a case of picking whichever theme you prefer. The bonus features are identical – free spins with a maximum multiplier of x3 and a fixed jackpot of x2000 your stake for landing nine scatters on the same spin. 
Coral Live Casino Shows
The live casino section is where Coral Casio comes into its own. You won't necessarily see anything in this section of the casino that isn't available at other big-name casinos, but you won't necessarily have seen them presented with quite so much style. The Coral-exclusive roulette game is the most prominently featured offering available here, but also the least remarkable. Whether the dealer and the video feed are exclusive to Coral or not, roulette is still roulette and there's very little you can do to the game to make it feel any different here than it does anywhere else.
Some people spend years trying to get approved as a contestant on "Who Wants To Be A Millionaire," but they don't have to. They could play it at Coral Casino if they wanted. Not only is the game available any time you want it, but it's not "one and done." You can come back to the virtual chair as many times as you like and keep playing. You won't get to meet Jeremy Clarkson, but some people might consider that a bonus. We could say the same thing about "Deal or No Deal." It might have been cancelled by Channel 4, but it's still available to players in the game show section of Coral Casino and is made all the more enjoyable by virtue of the fact that it isn't presented by Noel Edmonds.
The collection of live casino show games at Coral Casino is so extensive that even some of your favourite online slots have been turned into game shows. You might not be able to picture how "Sweet Bonanza" would work as a game show right now, but its "wheel of fortune" format works surprisingly well. The same wheel of fortune also powers "Crazy Time" and "Adventures Beyond Wonderland."
Most of the game shows at Coral Casino revolve (no pun intended) around a wheel of fortune, but the amount of variety that the presenters can get out of the concept is incredible.