Coral Games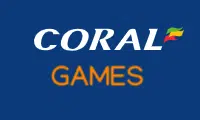 Coral Games sister sites include Coral.co.uk, Foxy Bingo, Coral Casino, Coral Bingo, Foxy Games and more.
Coral Games (coral.co.uk/games) is operated by LC International from Suite 6, Atlantic Suites, GX11 1AA, Gibraltar.
Sites like Coral Games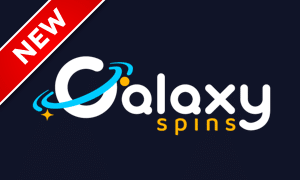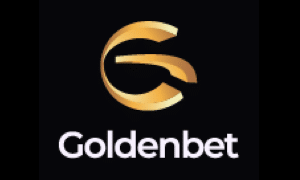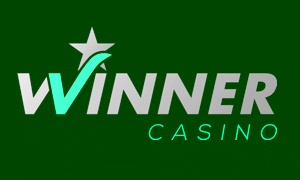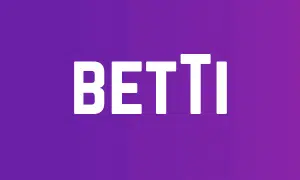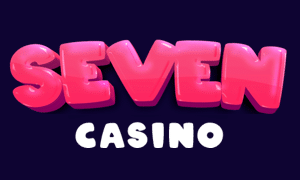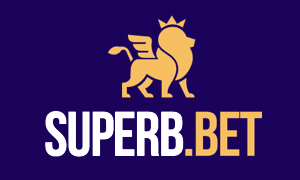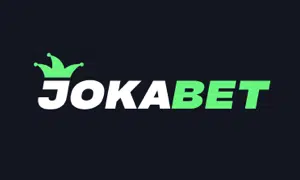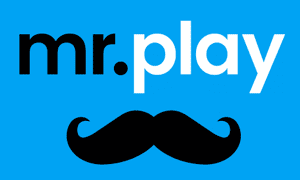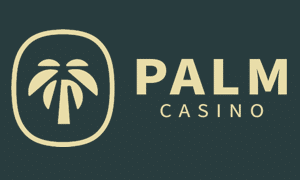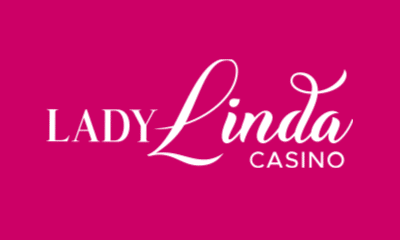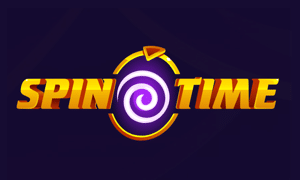 Coral Games Sister Sites 2023
Foxy Games
Foxy Games is a Coral Games sister site, but it has a much closer connection to the Foxy Bingo brand. This is a huge deal to LC International Limited and one of the more prestigious casino brands in the family. You may well have seen Foxy Games advertised on television by the familiar Foxy mascot. With a huge range of casino games, slots, and a few exclusive titles, this is still a relatively new site, but it's quickly gaining ground on the biggest casino brands in the UK and has proven to be a hit with players. Check out the "boost" section of Foxy Games if you want a little something extra to play for while you're spinning the reels – everything you'll find there comes with enhanced prizes, including "cash drops."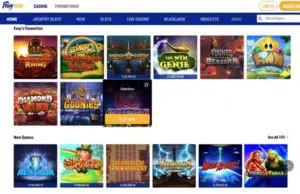 Ladbrokes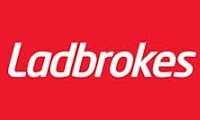 Sports fans have been placing their bets with Ladbrokes since the days your great grandparents were young. It's one of the UK's oldest and most trusted sports betting brands and occupies a space at the top of the market that can only be achieved through time and experience. The red brand is one of the most valuable Coral Games sister sites and has grown in recent years to include bingo, online slots, game shows and other popular sub-categories to complement the extensive sportsbook that made it famous. Much of the success of LC International Limited stemmed from the success of Ladbrokes, so it's always likely to be seen as the casino network company's flagship brand. There are many players out there who made their first-ever sports bet with Ladbrokes and have never gone anywhere else in all the years since.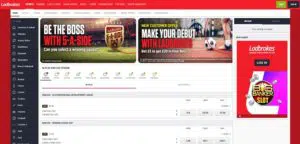 Gala Bingo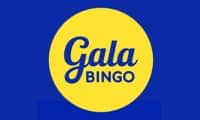 Gala Bingo is one of a range of Coral Games sister sites that focuses on bingo but goes way beyond bingo to round out its portfolio of games. Some of the Coral Games sister sites are such a big deal that they have a physical presence in the UK's towns and cities. Gala Bingo is one of them. This is a brand that was born before playing bingo on the internet was even possible, but it's only grown in popularity since the first Gala Bingo premises opened in 1991. It even used to have its own television channel on Sky, although it disappeared from the airwaves in 2011 when casino companies started to realise they could get better returns from operating YouTube channels. Having a physical presence gives Gala Bingo credibility and plenty of brand recognition, but it's the quality of the Gala Bingo portfolio that's kept players coming back to it for so many years.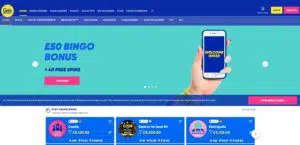 Gamebookers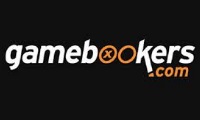 It's probably fair to say that there are more gamblers out there who enjoy promotions, incentives, and other bells and whistles than there are who find them distracting, but there are still plenty of people who don't want those distractions and simply want to be able to place their bets as quickly and efficiently as possible. It's an audience that has to be catered for, and Gamebookers caters to it. This is easily the most "vanilla" of the Coral Games sister sites because it doesn't offer anything other than a sportsbook, but that's the whole point of its existence. By focusing solely on sports, it can deliver tailored odds and access to placing wagers on sports that might not be open to the rest of the LC International range. If you couldn't care less about the spinning reels of online slots or the number of the next bingo ball to be called out because you're a sports betting only gambler, Gamebookers is a site that will make sense to you.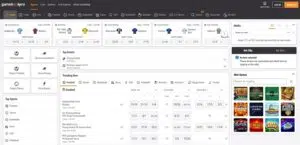 Party Poker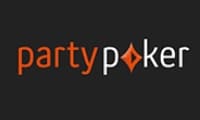 Party Poker is a Coral Games sister site that wants to become the biggest rival to Poker Stars on the market. Such is the colossal success of Poker Stars that it's a tall order to get there, but Party Poker has all the right tools to become a contender. From featuring loyalty rewards to providing a space for players to socialise and form new poker teams, Party Poker gets all the little things right. It's a closer sister site to Party Casino than it is to anything else, and its almost totally singular focus on poker means it's not somewhere you'll want to come if you enjoy playing other casino games, but it takes some beating as a poker site. You can even watch the latest in-person poker games at this site by clicking on the "Party Poker TV" link. Maybe you'll pick up a few hints and tips by doing so.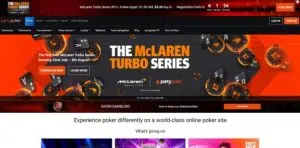 Foxy Bingo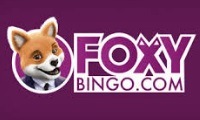 It's only when you see all of the Coral Games sister sites listed together as they are here that you realise what a massive, monumentally successful casino network company LC International Limited is. Other network companies might operate more brands, and many of them have famous names of their own, but LC International has so many big hitters that they're a force to be reckoned with. Foxy Bingo is definitely in the conversation if you're talking about the biggest bingo sites in the UK. It's been a top-tier player for well over a decade, buoyed by high-profile TV adverts and memorable promotions starring "Foxy," the brand's furry northern mascot. The site's popularity means that the bingo rooms are always busy. People come to Foxy Bingo as much for the community and the chat as much as they do for the games, and so long as that remains true, Foxy Bingo will continue to be a runaway success.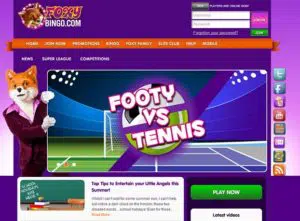 Bwin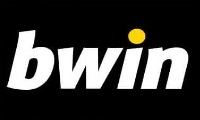 Within the group of Coral Games sister sites, there are smaller sub-groups of sports betting sites, bingo sites, and casino sites. Bwin belongs to the same sub-group as Coral and Ladbrokes and probably suffers a little bit through comparison to those two enormous sportsbook brands. They both have physical stores, but Bwin doesn't. Put that aside, though, and you'll see that Bwin has just as much to offer as its two long-standing siblings. It's an internet-based brand that's become well-known to UK players despite not having British origins. The Bwin story began in Austria in 1997 and is now a tale of success that's spread all over the world. It will always be worth checking the odds at Bwin against the odds at Ladbrokes, Coral, and the other LC International sports betting brands before you put your money down.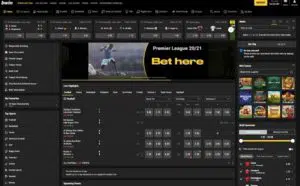 Bwin Casino
By now, you may have spotted a pattern with the LC International Limited family of casinos. If an individual brand becomes successful, it sprouts smaller associated brands in the hope that the success of the parent brand will spread to them. That's how the Coral Games sister sites came to life, and it's also why Bwin Casino is now a large and important part of the main Bwin brand. After attracting thousands of regular players, Bwin created Bwin Casino and added it to the existing website to give those players more ways to spend their money (and hopefully win something) while they're logged in. This pattern exists because it works – as evidenced by the fact that several big-name providers have contributed exclusive branded games to the Bwin portfolio.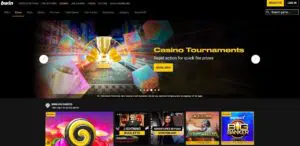 Coral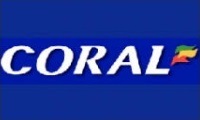 Now we're into the meat of the Coral family. All of the Coral Games sister sites are directly connected to the original Coral site, and this is that site. After existing for most of the 20th century on the British high street, Coral jumped online in the year 2000. It hasn't looked back since. Going online meant that Coral could accept more bets on more sports than ever before. As the site became more popular, new minisites like Coral Bingo and Coral Games were spun off from the central brand. Coral.co.uk is now an enormous website that covers virtually every conceivable aspect of modern gambling – and we really do mean "virtually" because virtual sports betting is as big a part of the Coral package as anything else. Coral is a gaming brand with a storied past, but the story of its future might be one that sees it reach even greater heights.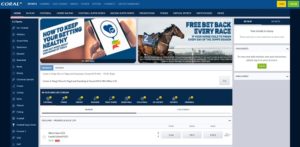 Coral Bingo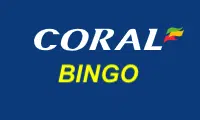 LC International Limited doesn't need anyone to tell them how much a successful bingo brand can be worth. They own and operate Foxy Bingo. A well-run, genuinely popular bingo offering can be the cornerstone of a casino site's success because of the community of players it helps to develop, so it wasn't a massive surprise when bingo was added to the Coral offering a few years ago. Coral Bingo would be little more than an afterthought if it consisted of nothing more than a couple of bingo rooms bolted onto the Coral sportsbook site, but it's a much bigger deal than that. It has an expanded portfolio of bingo games, including some team challenge games that make it stand out from the crowd and features a different look and feel from the rest of the Coral range. It might technically be part of the same site, but it comes across as a very different animal.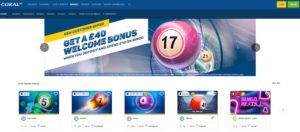 Coral Casino
Coral Games and Coral Casino are more than just sister sites. They're twins. You can arrive at the pages by using two different addresses, but you'll see an identical range when you get there. That made us wonder whether we should include Coral Casino on our list of Coral Games sister sites, but Coral seems to treat them as if they were two separate entities, so we'll do the same. Using "casino" rather than "games in the name of a casino site or minisite always implies that there's a tighter focus on classic and traditional casino entertainment, and that appears to be the case here. If the dizzying number of rows and reels on modern slots isn't for you and you can't comprehend why someone would tamper with the format of anything as simple as roulette, you'll find yourself well catered for at Coral Casino. The roulette wheels do what you expect them to do, the card games don't come with any unexpected twists, and the slots library is packed full of brilliant, straightforward three and five-reeled classics.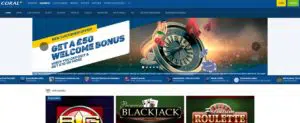 Gala Spins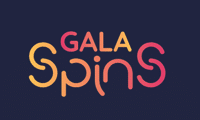 Gala Spins is more of a Gala Bingo sister site than it is a Coral Games sister site. After seeing so much success with both the physical and the digital versions of Gala Bingo, the brand's parent company decided there was probably room in the market for another site that used the "Gala" name but explored alternatives to bingo. There are now two such sites, but Gala Spins is the better-established of the two. It's a casino site with a festival feel, a contemporary design, and more than a few exclusive slots to give players a reason to come here rather than go anywhere else. When you include "spins" in your name, you best be sure of the quality of your online slots library, but we don't think Gala Spins has anything to fear in that regard. There are over 1500 online slots at Gala Spins at the time of writing, and more are added all the time.
Sportingbet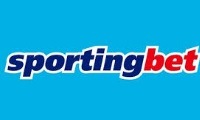 The easiest way for us to sum up Sporting Bet is to describe it as a beefed-up version of Gamebookers. It even looks to our eyes that the websites were put together using the same template. That's not the only thing the two Coral Games sister sites have in common – they also both saw success in Europe long before they became available in the UK under the LC International Limited umbrella. It isn't realistic to expect Sporting Bet to become as big a deal as Coral or Ladbrokes – the two long-tenured brands simply have too big a head start on Sporting Bet for that to happen – but this bright blue-bannered website tries to stand out from the crowd by offering a bespoke accumulator builder, live casino options, and a few promotions to go with all the various real and virtual sports players are free to bet on.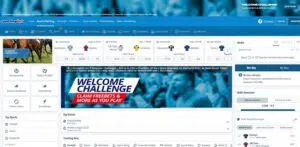 Cheeky Bingo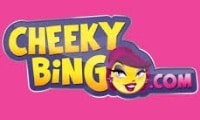 If you remember the "girls comics" of the 1980s and 1990s, by which we mean "Bunty," "Mandy & Judy," and all the rest – you'll already be familiar with the graphical style of Cheeky Bingo from the moment of your first visit. It's an unashamedly nostalgia-led bingo site with a knowing sense of humour and more than a pinch of sheer British cheek. It wouldn't be worthy of the name if it didn't. It's probably fair to say that this is the smallest of the bingo sites operated by LC International Limited and one of the smallest Coral Games sister sites overall, but "small" by the standards of LC International would be considered huge by the standards of most other network companies. "Cheeky's Rewards" and "Cheeky's Jackpots" are the tabs you'll want to click on if you're the kind of player who's driven by promotions more than variety, but you'll still find there's plenty of variety at Cheeky Bingo if you go looking for it. It's a site that was built with female players in mind, but it doesn't turn men away.
Gala Casino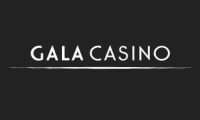 Gala Casino is an attempt to take the elements that make Gala Bingo and Gala Spins so successful and meld them into a single website. That makes it one of the more ambitious Coral Games sister sites. The approach hasn't yielded much in the way of fruit yet – the individual sites are far more popular than Gala Casino is. Given that LC International has no issue with pulling down websites that aren't performing well, there are question marks about how long Gala Casino will remain open if nothing changes. For as long as it's there, though, it might be worth a visit for its promotional offers. We're unable to guarantee the availability of any specific promotional offer because they change so quickly, but Gala Casino often features incentives that aren't available at its sister sites. If you can play all the games that you enjoy at Gala Spins or Gala Bingo but have access to better promotions and rewards while doing so, why wouldn't you?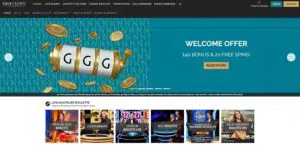 Party Casino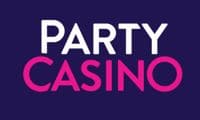 The final entry in this comprehensive list of Coral Games sister sites is Party Casino, which is another of the network company's lesser-known brands. That's not a statement that we make easily. Party Casino has sponsored a Formula 1 team before, and nobody does that unless they have an enormous amount of money to spend. Most casinos would look small compared to behemoths like Coral and Foxy Bingo, so our description wasn't intended as an insult. From an objective point of view, you won't find much difference between the games portfolio of Party Casino and the games portfolio of Gala Spins. They have similar slots, similar sections for Megaways, blackjack, live casino games, and even some crossover when it comes to promotions. If anything might make Party Casino more worthy of a visit than Gala Spins, it's the exclusive Megaways slots that have been designed for it – but there are exclusive games at Gala Spins, too. Perhaps try them both and pick your own favourite.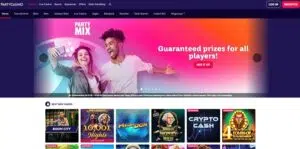 Can Coral Games be trusted?

★★★★★
Coral Games is a 3 Star trusted casino.
1. UKGC License

LC International Limited, which owns Coral Games, holds license number 54743 with the UK Gambling Commission.

2. UKGC Fines
LC International's parent company Entain Plc was hit with a £17m fine from the regulator in August 2022 after multiple serious failings were identified with the customer interaction protocols and processes at the company's casinos.
3. Customer Service

Customer service at Coral Games is extensive, with options to speak to someone on the phone, use email, chat live on the web or go through social media DMs.

4. Trustpilot Score

Coral's Trustpilot score is ugly. After more than 1300 reviews, it stands at just 1.4 out of 5.

5. Company Location

LC International operates from a base in Gibraltar.

6. Visible T&C's

Offers and promotions at Coral Games come with full terms and conditions attached.

7. Social Media Presence

Coral has a YouTube channel and runs official accounts on Twitter and Facebook, through which it provides support to players.

8. Number of Sister Sites

As of 2022 there are 21 Coral Games sister sites.

9. Games portfolio

The number of games available at Coral Games exceeds 1600.

10. Gamstop links

Gamstop and other responsible gambling partners have links and logos at the bottom of the Coral Games homepage.

Overall SCORE >

★★★

★★ – 3/5 Stars
Coral Games Review 2023
Coral Games Website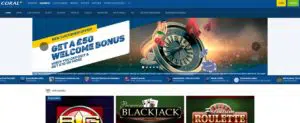 The way that Coral Games loads on your phone or laptop is more solid than it is stunning. We've entered an era where there's rarely much to distinguish one popular online slots or casino website from another. The average casino or slots site has a scrolling banner section full of promotions, a lot of white space, and then a very long scrollable section full of slots and games designed to catch your eye. If you're lucky or the web designers have been smart, the games will have been segmented into genres, themes, or features to make it easier for you to find your way around. Somebody somewhere has decided that this is the optimal template for a casino site, and Coral Games uses it. There's nothing wrong with being solid, though, and unless you're very new to playing at online casinos, you shouldn't get lost at this one.
LC International Limited knows how much value the Coral brand adds to the site, so they ensure the logo is always visible no matter where you are on the site. It's right there in the top-left, and it's the direction to head in if you want to find the other gaming subcategories that Coral offers. If, on the other hand, you'd prefer to stay on this site, you have a separate set of menu options beneath the main one. It offers one-click access to jackpot slots, exclusive slots, live casino games and other categories, including some that are tied up with Coral Games' various promotions.
The flow of the Coral Games homepage makes sense. Once you've ripped your attention away from the promotional banners, you'll find top games listed first, then new games, and then the games that are most popular on the site. We have no idea what metric is used to discern "top games" from "most popular games," but the games in each section are different, so there has to be some rhyme or reason to it. Blueprint's "Jackpot King" slots get their own dedication section, as do live casino games and exclusives if you keep scrolling down. The order of priorities makes sense, and the site manages to be busy without feeling cluttered. It strikes the right balance between impressing players and overwhelming them.
You'll have to go down to the FAQ section if you want to find banking information, and you'll have to repeatedly tell the FAQ section that you haven't found what you were looking for if you want to contact customer service. That's a mild annoyance, but customer service options and availability are excellent once you finally get there.
Coral Games In Shop
One of the biggest differences between Coral Games and the majority of online slots and casino websites on the internet is that Coral exists in real life. There might be one or several Coral outlets within walking distance of you right now, depending on where you are in the UK. Because of that, some players come to Coral's casino websites after years of using Coral's shops, and expect to find a similar experience waiting for them. That doesn't happen. Coral's websites are far wider and deeper than Coral's shops when it comes to options, so it could confuse visitors who are new to the format.
We can't imagine that this is a problem that affects many players, but Coral Games has come up with a solution to it anyway. If you click the "in shop" menu option from the menubar, you'll be taken to a page that features only the games you'd have access to if you were in a Coral betting shop. This is only a tiny fraction of the games portfolio that the full site options, but if you're used to playing in a store and you don't want to move on from the games you've enjoyed there, you'll find them all here. It's no secret that instant roulette games tend to be the most popular in bookies' shops, so Premium European Roulette is the most prominently featured game in this part of the Coral Games site. Premium Blackjack is also available for the same reason.
The other games available in this section of the website are all slots, and most of them are classics. 7's Deluxe is one of the hottest traditional online slots in the UK at the moment, and Fishin' Frenzy has been an ongoing success story ever since Reel Time Gaming released it a few years ago. There's still a little space to try new things, though – look below the first bank of games and you'll see a second bank made up of Coral Games exclusives. It will probably look a lot like the image below.
Coral Games Exclusives
Offering exclusive games is a way for a casino site to build and retain a player base. It's always a wise idea to ensure that your portfolio includes tried-and-tested classics like Fluffy Favourites and Rainbow Riches, but players can play those slots with any number of online slots websites. If you can persuade your players to love your exclusive slots just as much, they have to keep coming back to you to play them. 
Coral Games has more exclusive slots than your average casino site. Here's a brief look at three of them. 
Money Multiplier: This is a game show-themed online slots game that uses classic symbols and a 1990s-inspired graphical theme. It looks like a basic and fairly bland slot until you trigger the multiplier trails feature from within free spins. The feature is theoretically unlimited, and multipliers remain in play until you have none left in your "multiplier stack." This is harder to explain than it is to play, so it might be simpler to tell you that multipliers of x60 and higher can be racked up regularly once you've triggered the feature behind it. You can even play a bit of "Deal or No Deal" by accepting your cash win from the feature or spinning again if you're not happy. RTP is 94%. 
Rainbow Rewards: We all know the colours of the rainbow. We remember them from the song we were taught when we were children – "red and yellow and pink and blue," and so on. Remembering that order and making it appear in the right sequence might just land you a jackpot of 250,000x your stake in this exclusive Coral Games slot. It's not the prettiest thing to look at – the colours are so bright that you might find yourself squinting at the screen – but the progressive jackpot is there to be won, and the unusual 7*3 layout gives you plenty of scope to build winning combinations. 
Big Banker: If you broke into a bank vault, you'd find more waiting for you down in the dark than stacks of cash. You'd find bars of gold, family jewels, priceless paintings, valuable watches and far more. All of those objects, plus several more like them, show up as symbols in this slot. Players often report enjoying the timed bonus round, which introduces an extra element of strategy to playing slots. Would it be better to take what you've got or get out, or go for another few spins in the hope that something better lands before the timer reaches zero? If you get it wrong, you'll lose everything you've won up to that point! The max jackpot here is x250,000 against your stake, but RTP is low at 94%.