Coral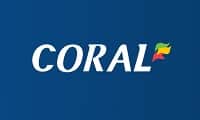 Coral sister sites include Gala Casino, Ladbrokes, Coral Bingo, Coral Casino, Coral Games, Gala Spins, Bwin, and Gala Bingo.
Coral (coral.co.uk) is operated by LC International Limited, Suite 6, Atlantic Suites, Gibraltar, GX11 1AA.
Sites like Coral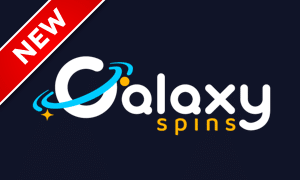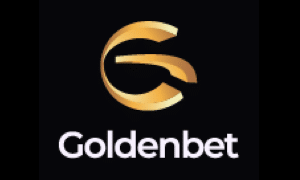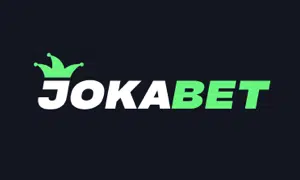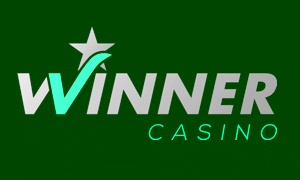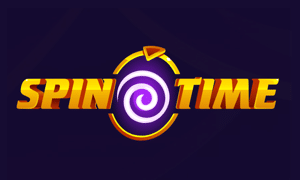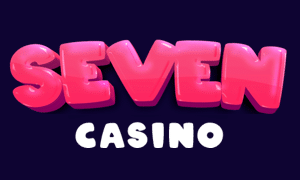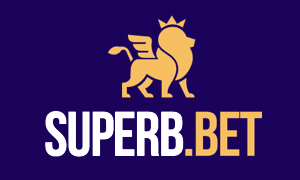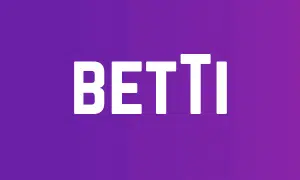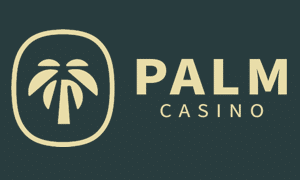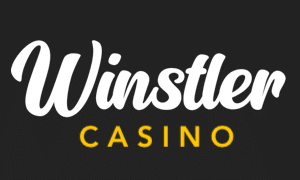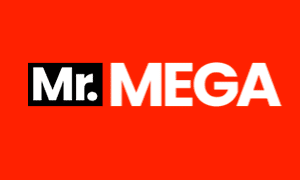 Coral Sister Sites
The "C" in "LC International Limited" stands for "Coral." That tells you almost everything you need to know about how important this famous betting site is to the network that hosts it. It's still a big deal on the LC International Limited network even though the LC International Limited network now belongs to Entain Plc, which is one of the world's biggest iGaming companies by any measure you wish to apply with it. The chances are that you've heard of all the Coral sister sites already, but let's find out by running through the highlights. Alternatively, a complete list of all the Coral sister sites and a profile of the company that operates them is available on our LC International Limited operator page.
Gala Bingo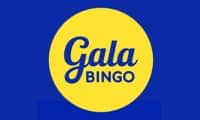 Gala Bingo was once "the" place to go to play bingo in the UK. It had over 170 bingo halls, and only Mecca Bingo could conceivably claim to be bigger by the end of the 1990s. Unfortunately, the 21st century wasn't as kind to Gala Bingo as the 20th century had been. The internet changed everything for British gambling companies, and Gala Bingo fully adopted an online model as of 2015. The former Gala Bingo halls are now, for the main part, Buzz Bingo halls. Online, though, the glory days of Gala Bingo still exist. As a Coral sister site it's arguably the biggest of the range when it comes to bingo, and even offers a few exclusive slots that you won't even find on Gala Spins. Thousands of people still log into Gala Bingo in the hope that they're going to see their lucky numbers come up every single day.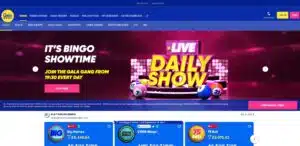 Coral Casino
Coral Casino is a Coral sister site within Coral itself. Coral is just too big to be treated as a single casino. Within Coral, you'll find a specialist bingo site, a specialist sports betting site, and a specialist slots and casino site. We have dedicated sections for each of them. This is where you'll find the full lowdown on Coral Casino's slots, spins, Slingo and live casino entertainment. If you could take or leave sports betting but you love online slots and table games, Coral Casino might still be of interest to you regardless of whether or not you ever place a sports bet so long as you live. There's every bit as much action here as there is at Gala Spins.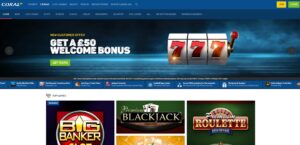 Coral Bingo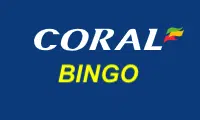 Coral Bingo is the perfect Coral sister site because it offers things that Coral doesn't. While Coral Casino takes aspects of the main Coral site and focuses more on live dealers and slots, Coral Bingo goes down a whole different route by focusing on the popular British pastime of bingo. It would have been easy for the brains behind Coral to create a basic bingo site, slap the Coral logo on it and let the value of the brand do the heavy lifting, but they avoided that temptation. Instead, they've built a powerful Coral Bingo minister within the confines of the main Coral site and stacked it with just as much bingo action as you'll find at Foxy Bingo, Cheeky Bingo, or anywhere else within the LC International Limited family.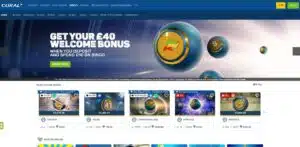 Coral Games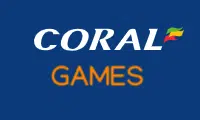 Coral Games is a Coral sister site that's more like one of its siblings than any of the others. To all intents and purposes, this is the same site as Coral Casino. There's very little difference between the two other than emphasis. Coral Games is more likely to prominently feature newer games with experimental styles, and Coral Casino is more likely to stick to the classics. Promotions are virtually identical across the two sites, and page content doesn't vary much either. We list them separately because they're separate in the minds of the people who own and operate Coral, and that's the most important thing. The Coral family of casinos is a large one with strong connections to the main, central coral brand, and Coral Games offers you a large gaming portfolio with the backing of that brand.
Ladbrokes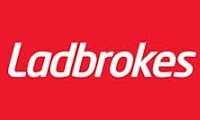 It's almost impossible to talk about Coral without also talking about Ladbrokes. Ladbrokes is more than just another one of the Coral sister sites – it's a partner brand. LC International Limited is short for Ladbrokes Coral International Limited, and although it's the Ladbrokes name that comes first in that pair of initials, Coral is every bit as important a part of the brand. The deal that brought the two of them together was a merger of two of the oldest sports betting brands in the UK, and both of them are bigger than ever because of it. The power and profitability of Coral and Ladbrokes have allowed the casino network company to acquire many other popular gambling brands and properties, but Ladbrokes is still the overall flagship brand. Nobody does sports betting better than Ladbrokes does, and the same is rapidly becoming true of its Ladbrokes Casino and Ladbrokes Poker sub-brands.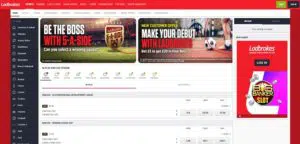 Gala Casino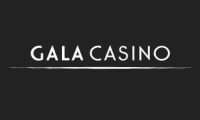 Gala Casino is the lesser-known third Gala brand in the Coral sister sites family. Everyone's heard of Gala Bingo, and most people have heard of Gala Spins, but Gala Casino doesn't enjoy the same enormous public profile as the other two. That's something of a shame because it deserves to. While Gala is a "cheeky" brand (more on "cheeky" brands on this casino network later), the atmosphere at Gala Casino is rather more subdued. It's a place to come for people who are serious about iGaming and offers a beefy VIP loyalty reward scheme for those who are prepared to stick around and play with them for the long term. Gala Casino has an excellent portfolio of games and a compelling number of exclusives, so you're likely to find things here that you won't find at any other UK casino site. That ought to be reason enough to visit it for most players.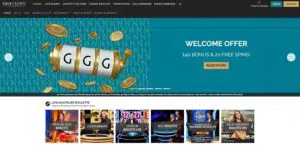 Sporting Bet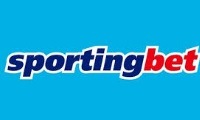 If you're looking for a Coral sister site that's directly comparable to Coral itself, Ladbrokes is the most obvious choice. There's a fair chance that anyone who's played at Coral has also played at Ladbrokes, though, so that's where Sporting Bet comes into the picture. Yes, it's "just" another sports betting website, but Sporting Bet has a philosophy when it comes to offering odds and incentives that's all its own. Competing for attention among such giant names must be a struggle for Sporting Bet, but its popularity on the European mainland is a boost to its overall performance, and it's still pushing hard to make a dent in the UK market. We'd rank it fourth in the list of sports brands on this network behind Ladbrokes, Coral, and Bwin, but that doesn't mean you should totally overlook what it has to offer.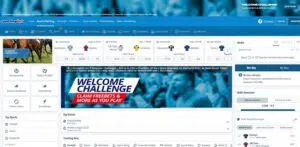 Gamebookers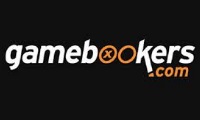 If Sporting Bet is fourth on the list of LC International Limited sports casino brands, that means Gamebookers has to be fifth. Fifth place on the list is also last place, which is probably bad news for Gamebookers in terms of how its parent company sees it and where it stands when the company is looking at its marketing budget and strategy for the months and years ahead. Gamebookers doesn't see much of that money, and so there's a significant proportion of sports bettors in the UK who don't even know that Gamebookers exists. You could call it the silent Coral sister site, although we're sure that those associated with the site wouldn't like it to be thought about that way. The potential reasons for visiting Gamebookers are similar to the potential reasons for visiting Sporting Bet – you won't get the pick of the promotions here, but it's still conceivable that you might get the pick of the odds.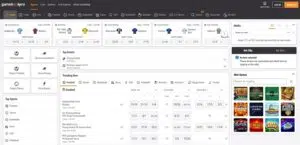 Bwin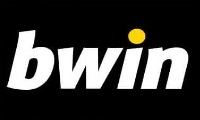 This list is a little out of sequence. We've looked at the fifth and fourth-best LC International Limited sports casinos, and now we're jumping back up to third place. That's where we find Bwin, which has been available on the internet to bettors in most countries in Europe since 1997. The name might be a little less familiar to players in the UK because this Coral sister site took a little while to find its way over here. ElectraWorks brought the Bwin brand into the UK, but LC International was more than happy to claim it as their own once the ElectraWorks ship sank and has been trying to maximise its potential ever since. That strategy has so far involved adding Bwin Casino to the main Bwin site and pursuing new sponsorship opportunities for the brand. Nothing that it's attached its name to thus far has been quite as prestigious as the Real Madrid shirt sponsorship deal it once boasted, but the fortunes of Bwin are improving overall under its (still relatively) new ownership.
Cheeky Bingo
Cheeky Bingo is a break from the norm of the other Coral sister sites. It isn't attached by name or by any other measure to any of the other websites or casinos in the family, and it doesn't have a real-world presence in terms of bingo halls or high street shops. Despite that, it's still a massively popular brand. Like Bwin, Cheeky Bingo used to belong to another casino network company but found its way into LC International's hands when the network company was in acquisition mode. The brand's television adverts stopped at that point, but it's been heavily promoted online and still has a large player base. Cheeky Bingo is absolutely not to be taken seriously, but that doesn't mean that you can't win a serious amount of money from it if the stars align and your luck is in.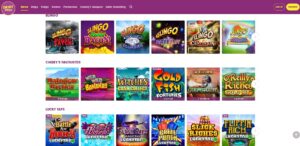 Coral News
: As the anticipation for the Coral Gold Cup at Newbury intensifies, Racing Post has provided a comprehensive analysis of the leading contenders for this prestigious event, set to take place on Saturday. The Coral Gold Cup, a highlight in the horse racing calendar, is known for its illustrious history, featuring past winners like Denman and Arkle. This year's race promises to be equally thrilling, with a line-up of strong competitors. Complete Unknown, trained by Paul Nicholls and ridden by Harry Cobden, emerges as a top contender. With a Grade 1 second to Gerri Colombe at Aintree and a history of success on soft or heavy ground, Complete Unknown is a horse to watch, especially if the conditions turn favourable. However, his performance on quicker ground remains a question.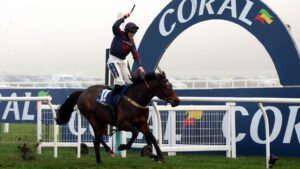 Another notable entrant is Mahler Mission, trained by John McConnell. Mahler Mission's impressive performance in the National Hunt Chase at Cheltenham, where he looked set for victory before a fall, marks him as a strong stayer. His recent second at Carlisle over a shorter distance than his preferred also adds to his credentials. Monbeg Genius, under Jonjo O'Neill's training, carries strong form from last season, including a third in the Ultima. His progress through the handicap ranks last season was remarkable, but his recent performance at Ascot, where he was pulled up, raises concerns about his current form.
Bookmakers are keenly vying for the attention of horse racing fans looking to place bets on this event. With the Coral Gold Cup being such a pivotal race, it offers a perfect opportunity for betting enthusiasts to engage with one of the sport's most significant events.
: On November 18, 2023, a deeply unsettling incident occurred in Portsmouth, when an elderly man attempted to abduct a child from their family. The situation, as reported by the Yahoo News writer Freddie Webb, unfolded when the man suspiciously approached a family and grabbed one of their children. Fortunately, the parents intervened, and the child was unharmed. The police were promptly alerted and arrived at the scene at 11.56 am. Eyewitness accounts describe the man being handcuffed and placed into a police transit vehicle, with three other police vehicles present in the area. The arrest was made inside the Coral betting shop on Edinburgh Road. The Hampshire and Isle of Wight Constabulary provided further details, stating that the 72-year-old man was arrested on suspicion of taking a child by attempting to remove them from a person having lawful control. He remains in police custody, and the authorities are continuing their investigation into this alarming incident. At present, the agenda behind his disturbing remains unknown to the public.
The striking and surreal news story, which undoubtedly gave the employees and the family at the betting shop a day they will never forget, serves as a stark reminder of the need for public vigilance and the importance of community safety. The quick response of the parents and the prompt action of the police were crucial in ensuring the child's safety. Such incidents, while rare, highlight the unpredictable nature of public spaces and the necessity for immediate action in suspicious situations. As alluded to in the article, the community's role in ensuring the safety of its members, especially children, cannot be understated.
: As the weekend beckons, the Racing Post has rolled out its comprehensive accumulator tips for a quartet of FA Cup Championship clashes slated for Saturday, the 4th of November. These tips come at an opportune moment for football fans looking to harness their knowledge and the thrill of the game into potentially profitable wagers. In Dan Child's four-fold predictions, he believes Watford will beat Huddersfield, Stoke will beat Cardiff, Forest Green will easily snatch a few league points from Scarborough Athletic and Stevenage will find tough competition when they meet Tranmere on the field, but they will succeed regardless. If you are inclined to trust Dan Child's predictions and place an ACCA bet with William Hill, you will be playing with 12 / 1 odds.
To add to the Super Saturday excitement, there's a tempting proposition for new customers from a prominent betting site, Coral. The Coral sister sites are offering £20 in free bets for all newcomers who place a £5 wager on a qualifying accumulator. This welcome offer is an enticing opportunity for football fans to get more involved in the day's matches and utilise the insightful tips provided by the Racing Post. Such offers, combined with expert advice, serve to elevate the experience of betting on football. As the Championship teams take to the field, all eyes will be watching to see if the predictions hold true, adding an extra layer of anticipation to an already thrilling line-up of fixtures. Other sportsbooks offering similar offers include Paddy Power, Ladbrokes, and Bet365.
: It only seems like yesterday that some of the best jockeys and horses were heading down to Newbury for the 2022 Gold Cup. Nevertheless, one of the most awaited events on the horse racing calendar is just around the corner. Yes, we're talking about the Coral Gold Cup 2023, and it's setting the stage for a day of unparalleled excitement. Set in the scenic environs of Newbury, this race has left pundits chomping at the bit to recommend horses to back and bookmakers determined to outshine the competition with odds and offers. The buzz surrounding the event underscores its significance in the horse racing realm. Whether you're a seasoned enthusiast or someone just catching the fever, there's something for everyone when the action kicks off at 3 p.m. on Saturday the 2nd of December. If you can't make it to the racecourse, you can always watch the action from the comfort of your own home by streaming the fixtures on ITV or via the Paddy Power website or app.
The line-up of horses and jockeys for this year is nothing short of stellar. The harmonious blend of skill, speed, and strategy promises to keep spectators on the edge of their seats. With every gallop and stride, the synergy between the horse and its rider will be evident, offering a masterclass in racing prowess. Currently, the favourite to win is Monbeg Genius at 6 / 1 odds, followed by Midnight River and The Real Whacker at 10 / 1 odds at Paddy Power.
: The return of Big Brother on our screens is almost enough to impart a heady dose of Y2K nostalgia; after making its debut in 2000 it wrapped up in 2010 before moving to Channel 5 in 2011, at which point many people checked out, but the show continued to run until 2018. Now, the reality TV show which undoubtedly inspired plenty more is back for another run, this time on ITV 2, and UK bookmakers are making the most out of the reboot. On the 12th of October, the trusty website Gambling.com gave its readers the lowdown on the latest odds on who will walk away as the winner with a life-changing sum of cash. As detailed by the Gambling.com writer, James Leyfield, even though there are 5 and a half weeks left of the series/social experiment, there is already a clear frontrunner in the eyes of bookmakers and the general public, followed by two solid runner-up contenders.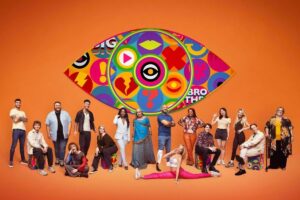 The names may not mean much to those not following the action, which saw ITV stay true to its word on taking the format back to the basics, but Yinrun is being backed by Coral as the favourite to win at 3 / 1 odds, Henry and Trish are also drawing in plenty of public support. However, it may be a little premature to place your bets at this stage of the game – there is enough time for the facades to slip as the contestants crack under pressure – especially if they are forced to live on rations.
: It is that time of year again – when betting shop managers are in with a chance of getting five minutes of fame via the Betting Shop Manager of the Year Competition. Earlier this week, the Racing Post revealed that the final 24 betting shop managers have been selected and announced after a mystery shopper decided the fate of the last few candidates from eight regions across Britain and Ireland. Before the winner is announced, each 24 of the betting shop managers will spend a day at Haydock races on the 20th of October, where they will get the opportunity to meet the judges for the very first time. Eight regional champions will be chosen after the managers have enjoyed a day at the races before the competition moves into its next stage.
The final selections will be made in November when the remaining eight candidates will be invited to London with one of the key members of their betting shop staff. The betting managers will be put through their paces in a Q&A session with the judges, and the winner will be revealed on the same day. Five Coral betting shop managers made the final 24 list, which is shorter than it has been in previous years. Representing the North and the North-East is Tracey Maddison, who manages a betting shop in Immingham; in the North and North-West, the manager of a betting shop in Accrington, Andrew Lord, has been selected. Other betting shop managers with a chance of winning are Danielle Baker (Oswestry), Jason Gratton (Reading), and Kelly Styles (Weymouth).
: Most sports bettors who like to wager on football fixtures wouldn't even dream of placing a 30-leg ACCA, let alone hope that all the selections work in their favour. When one outrageously lucky bettor headed down to their local Coral betting shop and placed a 30-leg accumulator, miraculously, his £5 bet allowed him to pocket £468,000. Even the bookmakers who have spent decades in the industry and believe they've seen it all in the trade were astonished by the bettor's victory. For anyone wondering what the odds of that happening are, the Daily Star actually proved to be useful and let their readers know in an online article that the collective odds of those 30 selections coming in was 97,000 / 1! Jesus turning water into wine doesn't seem quite as impressive now, does it?
To protect his winnings and privacy, the lucky Rotherham local is choosing to remain anonymous for the time being. If there was ever a time when he did decide to reveal his identity, he would undoubtedly be bombarded with offers for football tipster job positions! In the Daily Star article, it was revealed that the accumulator bet was placed on one of the in-store betting terminals and that 25 of the legs were used on football fixtures, with the remaining five legs used on tennis outcomes. The bookmaker must have known he was onto a winning streak that would rack up to almost half a million; they attempted to offer an early cashout option worth £220k. It must have taken nerves of steel to reject that offer!
: If you have ever wondered how the number of betting shops belonging to each operator has changed between 2009 and 2019, the analytical reporting website, Statistica, provided the answer on the 7th of September. The infographic image which appears at the top of the article shows William Hill, Ladbrokes, Betfred, and the Coral sister sites as the main bookmakers on the UK high street; all other bookmakers have been lumped into the 'other' category, but they still make up a significant proportion of UK bookmakers. Why Statistica decided to stop short by only going up to 2019, we have no idea; the graph would be infinitely more interesting if it illustrated how the battle of the UK bookmakers is playing out on the high street today.
However, there are a few interesting takeaways from the graph. In March 2019, the grand total of UK bookmakers stood at 8,320, and during the observation period, Betfred increased its number of retail betting locations from 806 to 1,620. Ladbrokes were the sorest loser of the main bookmakers, by March 2019, only 1,828 betting shops remained open. Statistica also provided a graph which depicted the issue of under-18s frequenting commercial betting premises and placing bets. Shockingly, in 2018, it was reported that children as young as 11 years old placed bets on commercial premises; I can see how a 16-year-old who could pass for over 18 could get away with underage gambling, but an 11-year-old placing a bet is unthinkable; nevertheless, they made up 1% of underage bettors in 2018.
: On the 29th of August, Wales Online shared the happy news that one lucky sports bettor won the life-changing sum of £93k after placing a £10 accumulator bet at one of the Coral betting shops. Whether it was a stroke of luck, he has some kind of psychic ability, or he just really knew his football, his win, which came off the back of a 13-leg accumulator, was a remarkable achievement. A spokesperson for the Coral sister sites, John Hill, hailed the win as impressive and extraordinary, especially as it could have all been over in the first leg, which the bettor used to bet on the Turkish footballer Adana Demirspor to beat one of his fiercest rivals, Caykur Rizespor on the 13th of August. Hill commented that the accumulator only kept going after Adana Demirspor scored an injury-time winner.
Coral also received a notable mention when talkSPORT published a Chelsea vs. Wimbledon betting preview, including tips, odds, and predictions. If you are interested in betting on the upcoming match, there are plenty of attractive odds to wager on, including 21 / 10 odds on Chelsea to win and both teams to score with Coral. Alternatively, you could throw your money down on a Chelsea –2 handicap at 11 / 2 odds with Betfair, or AFC Wimbledon to score last at 11 / 2 odds with Bet365. As you can probably tell by those odds, Chelsea are currently favourites to win after they defeated Luton Town on the 25th of August.
: On August 16th, Reuters revealed that the Women's World Cup facilitated a surge in bets placed on women's sports with UK bookmakers. Even though there has been a notable uptick in bets placed on women's sports, betting experts believe the number of wagers would be far higher if the kick-off times down under weren't happening at an unsociable time for bettors in the UK as the betting volumes are slightly down on last year's European Championships. One of the Coral sister sites, William Hill, shared with Reuters that, at the time of writing, they have taken over 900,000 bets on the World Cup, which is being hosted by New Zealand and Australia this year. A spokesperson for William Hill, Lee Phelps, spoke on the reduction in bet quantity in contrast to last year's takings; however, he confirmed that William Hill is still taking more bets than it would have done a few years ago.
The gambling operator in charge of William Hill and Coral, Entain, also noted that it isn't just betting on women's sports that is increasing – the number of female bettors is also on the rise. Entain revealed that during the first three England games, one in five bets were placed by women. The Chief Commercial Officer for Entain, Dominic Grounsell stated that he believes that female sports fans have found new ways to support their favourite teams – by placing bets. Hopefully, the anti-gambling lobbyists keen to remove gambling firms from football don't get wind of that comment, it will be TNT to their fire.
: On the 28th of July, the Dunfermline Press announced that a new Coral betting shop is set to move into a vacant lot on the Dunfermline High Street. Last month, the betting firm submitted plans and applied for planning permission to occupy the premises, and rumour has it that the betting firm had to go up against some tough competition to secure the location; in addition to several other retail traders, several other bookmakers had designs on the premises, but Coral seems to have had the winning bid. For a while, it looked likely that one of the Coral sister sites, Ladbrokes, would make its presence known on the High Street, but Fife Council has put those rumours to rest.
As residents of Dunfermline will already know, Coral already has a strong presence in the local area. However, a relocation from 43 Queen Anne Street to the high street will expose the new betting shop to a steadier stream of footfall, and there will be benefits for sports bettors who still prefer to head down to their local bookies instead of loading up an app on their smartphone or loading a sportsbook on their laptop. The new location will also be vastly improved with far better facilities and intuitively state-of-the-art betting terminals. Every time there is talk of a new betting shop on a UK high street, there is significant backlash from locals, but in this instance, they can rest assured that there won't be a net increase in betting shops in the local area.
: Coral has upped its ante to entice more horse racing fanatics into signing up to its online sportsbook recently. As advertised by an online post by The Sun on the 20th of July, the Coral sister sites are now giving away £20 in free bets to all new qualifying members who register a new account and wager £5. To access the 4 x £5 free bets, the Sun recommended using one of the links in their article and placing a £5 bet on horse racing odds at 1 / 2 or greater odds. It doesn't matter if your qualifying bet wins or loses, you're guaranteed to see the free betting tokens in your account if you place your qualifying bet within 14 days of completing the new account registration process, which may require ID verification. It is also important to double-check that the funding method chosen to make your first deposit won't disqualify you from the promotion; banking methods, such as PayPal, are excluded.
Once your free bets have been credited to your account, you will get seven days from the date of issue to spend them; with no shortage of betting markets available, you won't be hard-pressed to find odds you're happy to use your free bets on. Even though The Sun advertised the free bets as only being viable for horse racing markets, you are free to spend them as you please as there are very few limitations. For further terms and conditions on the free bet promotion, consult the Coral promotions page.
: Even with the 2023 installation of the Royal Ascot out of the way, headlines about Frankie Dettori are still streaming in faster than he can get past the post in a steeplechase. On June 29, The Sun shared a holiday selfie he took with his wife Catherine before the writers explained it may be a holiday to remember for all the wrong reasons. While sunning it up, he was also losing his appeal to overturn a nine-day riding ban, which was imposed after he was reckless on the racecourse at a previous race before jet-setted off after his major Royal Ascot wins. The reckless riding in question took place at the Wolferton Stakes while he was riding the horse Saga, who just so happens to belong to King Charles.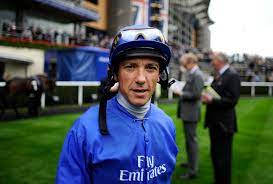 Plenty of horse racing pundits have strong feelings about the riding ban, believing that it was uncalled for; the former champion Jockey, Seb Sanders, is just one of the voices loudly protesting the suspension, which will prevent Dettori from riding at the Coral-Eclipse, which will take place on the 7th of July. The Coral Eclipse Day is a one-day event which will feature seven flat races at Sandown Park. Even though Dettori has a team of lawyers on the case working tirelessly to overturn the suspension that has been dubbed as bizarre, the clock is ticking on his legal team to lift the suspension. It didn't help matters that Dettori admitted it was careless to cut up the jockey James McDonald, who was riding Cadillac at the time.
: It's never a slow news week for the Coral sister sites. This week, the prominent bookmaker went in search of a new creative agency to aid them in their future marketing campaigns. Typically, creative ad agencies would be chomping at the bit to claim such an opportunity, but with the increasingly strict measures imposed by the Advertisement Standards Agency (ASA), the job doesn't carry the same allure as it used to. Nevertheless, according to Campaign Live, six agencies are bidding for the contract, which is being handled by the sportsbook's gambling operator, Entain.
As covered by The Racing Post, Coral is also gearing up for Royal Ascot by offering guaranteed free bets to new members. To receive the £20 in free bets, create a new profile, deposit a minimum of £5, and use those deposited funds on a qualifying outcome with odds of evens or higher. Before depositing and wagering, be sure to check out which deposit and betting methods are excluded from this promotion. Once your qualifying bet is settled, your 1 x £20 bet will be issued instantly and will be available for 7 days from issue. You can use your free bet tokens on any of the markets on the sportsbook, but Royal Ascot fans may as well save them for the races, which will start from Tuesday, the 20th of June, as best odds are always guaranteed, plus the bookmaker always offers extra places each-way for the biggest races of the day, such as the Queen Anne Stakes and Coventry Stakes.
: As written by Bill Barber of the Racing Post, the Coral betting shops have attempted to appeal to the new generation of horse racing bettors by installing innovative new digital hubs in several stores throughout the UK – they seemingly haven't got the memo about the newer generation of bettors preferring to wager via online sportsbooks! The Racing Post article starts on a rather strange note by insinuating that bookmakers withstood the storm which whipped up during the lockdowns and perpetuated through the economic crisis better than expected. The writer seemingly wanted to omit the swathes of closures which have shuttered many independent and chain bookies up and down the UK!
The writer's optimistic spin on the article makes a little bit more sense when it is revealed that the digital hubs were installed via a collaboration between the owner of the Coral sister sites, Entain and Racing Post. With the new Easy View terminals, bettors can find important data on the horses they are betting on; each horse in the Easy View system has a six-attribute rating in addition to an overall score of 100. This data is modelled via machine learning techniques, which have been developed to generate objective assessments on the horses – it would seem that AI is now taking the jobs of betting tipsters too! Although this innovation to the Coral betting shops has been a long time in the making, Entain and the Racing Post started discussing this idea in 2019; four years later, all systems are a go!
: On May 26, The Telegraph rounded up all the top bookies that currently accept PayPal deposits and can quickly transfer any winnings to the UK's favourite e-wallet. PayPal has come to be one of the most preferred ways to bank online in recent years; with just a few clicks, your transaction is safely and securely processed, and there is no need to fumble around for your debit card. Before publishing the ranked list of PayPal bookies, the casino experts tried and tested each of the platforms to ensure the advice they gave was sage. It is no surprise to see that bet365 came out on top; it has always led the way in terms of digital innovation. Players can deposit and withdraw a minimum of £10 via the e-wallet; typically, PayPal withdrawals only take 24 hours to process too! The second entry was somewhat of a wildcard; it was the SBK Sportsbook, which has only recently emerged with its bet £10, get £30 offer.
Slotting in just behind its brick-and-mortar rival, Ladbrokes, Coral was rated the fourth-best online bookmaker which uses PayPal as a banking partner. As observed by the casino experts, there isn't much to set Coral apart from Ladbrokes, at least in terms of navigation and accessibility. However, Coral has a slight advantage when it comes to the betting markets for international sporting events; if you like niche sports and appreciate in-depth coverage of them, there are few better bookmakers to cosy up with than this major player in the spectator sports arena.
: On the 18th of May, the broadcasting, tech innovation and production website Broadcast Now revealed that the sports betting company Coral unveiled a six-part documentary on the highs and lows of horse racing. The documentary series, Taking the Reins is now free to watch via YouTube; viewers can expect to follow the legendary racehorse trainer, Joe Tizzard, as he prepares for the Coral Gold Cup race at Newbury. The majority of the documentary is filmed on Venn Farm, which Joe Tizzard inherited from his father, Colin Tizzard, who enjoyed decades of being revered as a legendary trainer. The documentary was produced by Equine Productions, and the first episode shows Tizzard preparing for the Christmas period. The documentary series continues through the festival trials which take place in February each year before it apparently climaxes on the Grand National 2023 action, which took place in April.
The documentary producer and PR director of the Coral sister sites, Simon Clare, used the premiere of the YouTube series to affirm that the flagship sportsbook is a horse racing brand through and through. A big part of the Coral MO is to get their bettors as close to the horse racing option as possible to enhance their passion. Simon Clare views the documentary as an opportunity to give horse racing fans a fly-on-the-wall experience. In his view, the documentary shows a series of compelling stories about his family, team and racehorses as they all gear towards some of the biggest fixtures in the horse racing calendar.
: On the 12th of May, The Sun let its readers know how they could take a free punt on the Premier League football action with the Coral sportsbook. This betting offer is exclusive to brand-new members of the sportsbook who complete the registration process and deposit a minimum of £5, followed by a £5 minimum bet on any betting market, including the Premier League fixtures. The qualifying bet must be settled within seven days of creating your account and be on odds of 1 / 2 or higher. Once the qualifying bet has been settled, you will receive one £20 free bet token, which can be claimed by logging into your account and heading over to the 'My Promotions' tab. Certain bet types and deposit methods are excluded and players must be residents of the UK or the Republic of Ireland.
The Telegraph shared an even more lucrative welcome offer, which can only be accessed via the link they shared on the 5th of May. After a £10 deposit, new players can expect a £50 casino bonus, which can be used on a range of the Coral Casino online slot games, including several titles from the Fishin Frenzy franchise. If slot games aren't your style, you can use the bonus funds on a range of table games, including Mega Fire Blaze Roulette Live and Coral Sports Roulette. Or, to make the most out of your bonus funds, you could try your luck on one of the eligible slots attached to the Jackpot King prize network, including Blueprint Gaming's hit games, King Kong Cash, The Big Catch and Gold Fish Fortunes.
: The number of shuttered-up shops on any given high street in the UK is growing exponentially. On April 18, a Portsmouth news website revealed that one of the shops in North End will remain shuttered for a little longer after a planning application bid to convert a vacant lot into a Turkish restaurant was rejected. The vacant lot was previously occupied by McDonald's until 2016 when Coral applied for a gambling licence and took over the lot until 2021. The Coral betting shop was just one of many retail stores to feel the sting of the falling footfall due to the events of 2020. The planning application process started in the summer of 2022 when Ali Mese asked for permission from Portsmouth City Council to open his restaurant. He believed his new business would bring a breeze of Mediterranean culture to London Road. Portsmouth City Planners had no issue with that – it was the lack of details in the proposal around how the new kitchen equipment would be installed and how the property would be adequately ventilated that made the planners sceptical about the proposal.
A week after the initial planning application was submitted, Mese withdrew the planning application – much to the dismay of the Portsmouth foodies, who were looking forward to tasting some alternative cuisine. The new restaurant was expected to benefit locals and tourists alike, but no new planning application has been submitted; at least some residents are still happy that Coral has vacated the premises as it became one of four bookmakers on the busy street.
: According to the Racing Post, the "home of horse racing value", Coral, has wheeled out the big guns in preparation for the Grand National fixtures this year, starting with the £20 free bet offer, which is currently only available to new customers. Rather than berating the people that only show an interest in horse racing and betting when the event is in full swing, the Racing Post showed them exactly where they can make the most of their annual punts, starting with the Coral online sportsbook, obviously. Whether you back a revered and recognisable name, pick the horse with the most outlandishly ridiculous moniker, or choose to back an underdog, the free bet token will prove to be valuable. To make the offer even more attractive, you won't need to jump over hoops and hurdles to qualify for the free betting token and claim it. All it takes is filling out the registration form, and wagering £5 on odds of 1 / 2 or higher after making a £5+ deposit using an accepted debit card. The 1 x £20 free bet token will automatically be added to your account.
Free bets aside, the Coral sister sites are providing tough competition to other bookmakers by running the best prices on some of the best front-runners – that is before the enhanced odds, profit boosts and cashback deals come into play. All these promotions and more will be waiting for you on the 'My Promotions' page once you successfully complete the registration and verify your account with the necessary ID.
: As horse racing is one of the most controversial sports in the UK, there will have undoubtedly been a lot of schadenfreude from readers of the Sun after the online newspaper published a very on-brand article that allows readers to witness the "horrifying moment when a horse jockey screamed in agony after a horse kicked him in the bum". The story keeps on giving, considering that the horse that gave the jockey, Jody McGarvey, the hoofed boot goes by the name of Emotional Damage. The incident happened last Thursday just before their run at Naas. Apparently, there were no hard feelings between the horse and the jockey; they managed to finish in 9th position. McGarvey, who is a grade-1 winning Jockey also seemed to have plenty of humour following the incident, which was put on Twitter by the racing pundit Kevin Blake.
In the same article The Sun also shared some betting offers of the day, starting with the William Hill bet £10, get £40 offer, and the welcome offer from Coral, which is almost as generous as it allows new members to bet and wager £5 before receiving £20 in free bets. The Coral offer is available to all new members in the UK and Ireland; after making a qualifying wager on odds of 1 / 2 or higher, you will instantly receive 4 x £5 bet tokens, which will remain valid for seven days after issue. The bet tokens cannot be withdrawn before the wagering requirements have been fulfilled, and there is no return on the first stake.
: The Cheltenham Festival may be over for another year, but the online news headlines revolving around it haven't stopped rolling in yet. Earlier this week, the Racing Post disclosed how the festival had bucked the trend of poor off-course betting turnover. Apparently, on every level, it was a cracker. The cost-of-living crisis isn't the only reason why the horse racing wagers haven't been rolling in thick and fast recently. The stringent affordability checks have also been detrimental to the earnings of some of the major UK sportsbooks, including Coral and Ladbrokes. However, the affordability checks have become a necessity to protect at risk gamblers who may otherwise be inclined to bet above their means. During the final two days of the racing festival, Coral and Ladbrokes both recorded an annual turnover increase, which accounted for the bets placed online, and the bets placed in the 2,500+ betting shops in the UK.
On Thursday, while the festival was in full swing, Ladbrokes even broke one of their records for bets per minute! The betting turnover also drastically increased for the bookmaker, Betfair, while the lesser-known platform, Star Sports, also noted an all-time high of online wagers. There was a massive build up around the festival, which didn't result in a let-down for any of the major or independent bookmakers. Simon Clare, the PR director for Coral and Ladbrokes was naturally thrilled in a recent press release that expressed his delight in how the trend has been bucked from recent betting behaviours.
: As the Coral sportsbook has a race at the Cheltenham Festival in its name, it is hard to find any news that isn't revolving around the Coral Cup Hurdle; as covered by the Daily Mail on March 15th, the race was won by Langer Dan; the horse pipped both An Epic Song and Camprond to the post after a very tense finish, which resulted in a "three-way tussle". The jockey, Dan Skelton, commented on how Langer Dan is a great horse to train because he always gives his all when it matters. The racing festival may be grabbing most of the headlines, but the sportsbook certainly hasn't forgotten about the Premier League Darts action, which is currently underway at the Motorpoint Arena in Nottingham.
Racing Post recommended a few sportsbooks to get acquainted with before placing bets on the action. Coral and Ladbrokes were the two most highly recommended sportsbooks for their competitive odds and the new customer offers. Currently, darts fans can claim a free £20 bet after creating a new account, depositing £5, and placing a £5 wager on odds of 1 / 2 or higher. The free £20 bet can be used on several betting markets, including horse racing. After the qualifying bet has settled, which cannot be on Pools or Tote Bets, the free bet token will be instantly issued. The free bet must be wagered in full, meaning you cannot split the bet across a number of bets, and it must be used within 7 days of issue.
: Working in a betting shop has always come with its occupational hazards. However, the robberies and attempted raids seem to be getting more prolific lately. This week, the news site News Shopper revealed how a member of staff at a Coral betting shop in Bexleyheath on Pickford Lane had been assaulted during an attempted robbery. Police were called to the scene on February 24 at 11:55 AM after a staff member was assaulted by the perpetrator, who also had a stock of threatening insults in his arsenal. The betting shop employee wasn't seriously injured, but he is probably carrying a fair bag of trauma after the event! The robber fled the scene before the police could arrive, and as ever with these news stories, the police are still attempting to trace the man as part of their investigations.
On a more positive news note, Coral was namedropped in a piece by the Sun covering the best odds, tips and betting shop promotions for the upcoming match between Chelsea and Dortmund's Champions League clash. For sports bettors interested in wagering on the match, Coral is running a new customer welcome offer, allowing all newbies to deposit and stake £5 to receive £20 in bonus bet credits. Only UK and IRE residents are eligible for the promo, which will instantly be unlocked when a minimum £5 bet is placed on odds over 1 / 2. The first bet must be registered within 14 days of registering a new account, and the free bet bonuses will be valid for the following 7 days.
: The majority of the news milling around sports betting sites this week is horse racing focused due to the high stakes fixtures taking place at the most infamous racecourses in Ireland and the UK. This has particularly been the case for the Coral sportsbooks after the horse, Our Power, picked up the Coral Trophy at Kempton following its big recent win at Ascot. The victory was celebrated by The Guardian, in addition to several horse racing news sites, such as At The Races. For those not following the action live, it was revealed that the eight-year-old favourite won the second major handicap race of the season – and not by a narrow margin! It was bad news for any punters who placed their faith in Our Power's biggest rival, Flegmatik (what a name), before winning the Coral Trophy, which also came with a £150,000 prize. As horses can't really spend money, it was Sam Twiston-Davies and Sam Thomas who got to cash the cheque following the victory.
Horse racing pundits commented on how the hotly anticipated race was run at a fairly severe tempo, but the team behind Our Power faced the stiff task with unrivalled canter. 12 years ago, Our Power came third in the very same race, but after the only other start of this racing season at Ascot, it was clear to most how much work had been put into ensuring a successful season for the horse, which has undoubtedly now secured itself a place in horse racing history.
Can Coral Be Trusted?

★★★★★
Coral is a 3 Star trusted casino.
1. UKGC License

LC International holds a full, up-to-date licence with the UK Gambling Commission. Coral is covered by that licence.

2. UKGC Fines

LC International's parent company Entain was fined £17m by the UKGC in August 2022 for a series of failings related to its processes for verifying the source of customer funds and identifying problem gamblers.

3. Customer Service

None of the LC International Limited brands offer telephone support, but Coral offers live chat, Facebook or Twitter messaging, and email assistance.

4. Trustpilot Score

Coral has been reviewed more than 2000 times at Trustpilot, but has a rating of just 1.3 out of 5.

5. Company Location

Coral's parent company has its head office in Gibraltar.

6. Visible T&C's

Full, detailed terms and conditions are provided with all promotions and offers at Coral.

7. Social Media Presence

YouTube, Twitter, and Facebook are all places where you can find official Coral accounts.

8. Number of Sister Sites

LC International Ltd owns and operates thirteen Coral sister sites.

9. Games portfolio

This review deals only with Coral's sports betting operations, but you can find hundreds of games through Coral Casino and Coral Bingo.

10. Gamstop links

Coral features both a Gamtop logo and a Gamstop link in its footer.

Overall SCORE >

★★★

★★ – 3/5 Stars
Coral Review 2023
You can trace the history of Coral all the way back to 1926 when a man named Joe Coral opened a small bookmaking business in London. He was still around in 1961 when he became one of the first people in the UK to open a licensed betting office after changes in British legislation. By the time the 20th century gave way to the 21st, there were more than 1800 Coral shops in the UK, but times were already changing in the world of gambling. Coral moved online in 2002 and has since partnered with its old rival Ladbrokes to create LC International Limited. These days, Coral has moved way beyond its initial business model as a bookie. Through Coral Casino and Coral Bingo, it offers every type of mainstream gambling permissible in the British Isles, but in this review, we'll be focusing squarely on Coral as a sports betting option. It's one of the biggest names in the business, but is it still one of the best?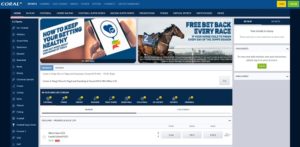 Coral Welcome Offers
Players who join Coral and make their first £5 bet within seven days of opening an account are rewarded with a £20 free bet to spend on any sport of their choice. The free bet has to be used within seven days of being allocated to the new player's account but is granted regardless of whether the player's opening £5 bet wins or loses. The £20 cannot be split, so it must all be wagered at once. The early cash-out facility is not available on this free bet.
Ongoing Promotions
This news will come as a surprise to some, but there isn't a "Coral Club" or any equivalent long-term rewards program at Coral. It feels like a missed opportunity for a betting company of Coral's size not to offer VIP or loyalty rewards, but that's the decision that the company's owners have made. Ongoing or substantial permanent promotions aren't Coral's strong suit, but there are still a couple of things that players might wish to consider partaking in if they're planning to bet with Coral regularly.
The biggest ongoing promotion at Coral is the "Rewards Grabber." It's a digital take on the old "grab a gift with a mechanical arm" game that's still popular in seaside arcades. Every Coral member is free to use the grabber once per day when they log in. All they need to do is direct the arm towards a prize box. There's no guarantee that there will be anything inside the box, but that's all part of the fun. Even if there is a prize in the box, though, it's unlikely to be of much interest to those interested in sports betting because the "free gifts" tend to be spins and bonuses to be played inside Coral Casino.
The other promotions on offer at Coral – and especially those pertaining to sport – tend to be event-based. Horse racing enthusiasts might be reassured to know that Coral offers a "best odds guarantee" on every race in the UK and Ireland, so even if you have seen better odds elsewhere, Coral promises to at least match them and possibly even beat them depending on the offer.
Coral Pros and Cons
Coral is a master sports betting company with an almost unbelievably huge range of betting options and a level of depth that most of its rivals can only dream of. It's also capable of getting withdrawals to players on the same day they're asked for in most cases where players opt for an e-wallet or PayPal withdrawals rather than relying on a debit card. Those are the two strongest checkmarks in the Coral "pros" column.
What counts against Coral is the lack of worthwhile promotions that it offers and the poor quality of customer care that goes with it. Coral might point to the fact that it offers customer support via social media, which makes it sound like a modern, forward-thinking gambling firm, but the reality is that players would prefer to have a phone number because they often struggle to get things done using the text-only approach. That's evident from the sheer number of complaints made about bad customer service experiences on Trustpilot. If Coral were to reward players for loyalty and take better care of their concerns, it might become unbeatable.
Featured Slots and Casino Games
Anyone who logs into Coral has the option to play slots at Coral Casino or Coral Games. The catalogue is extensive, and we've spoken about it at length on our review pages for both of those Coral sister sites. This page is all about the sports betting side of Coral, though, so we don't have any featured slots to talk about here. If you're here for sports betting, though, you'll be delighted by what you find. Live odds for multiple sports are available every hour of every day. When we logged in to check on the site for this review, we were offered live odds on football matches in the Nepalese B division and the Algerian U21 league. That's how far down the rabbit hole Coral goes. We could also have placed wagers on live table tennis, snooker, volleyball, handball, and e-sports fixtures.
Rather than writing a full list, we'll simply say that if you can think of a legitimate sport, Coral will allow you to place bets on it. That even includes the pre-determined "sport" of professional wrestling, where all the latest WWE and AEW events are covered. Going beyond the parameters of sport, Coral offers special bets on TV shows, movies, awards ceremonies, political matters, and current events. We'll mention the roulette wheel, too. Even though roulette is better served by the Coral sister sites, there's a roulette wheel attached to the sporting side of the website if the mood ever takes you while you're there.
Deposit and Withdrawal Methods
There's a very fast, very easy way to either deposit money into or withdraw money out of a Coral online account, and that's to call into a Coral shop. The staff in Coral shops are permitted to access your accounts and can credit them immediately or pay you out in cash. If that's not an option for you, there are still quick ways to go about the task.
Starting with debit cards, Coral accepts Mastercard, Visa, and Maestro and will process withdrawals in 1-3 days unless you have a Visa card and are approved for "Fast Funds." If so, you should only be waiting for around four hours. Bank transfers are also on the slow side, taking between two and four days to reach you. It's much faster to use a PayPal account, in which case you should have access to your funds within eight hours. It's a shame that Coral doesn't accept Skrill or other e-wallets, because many of the Coral sister sites do, but it is what it is.
Customer Support and License
Coral doesn't do enough when it comes to customer service. If you've got more than 1500 shops and you employ as many people as Coral does, there's no excuse for not having telephone support for your customers. If Coral had that support, it wouldn't attract as many negative reviews as it does. That's something that the upper management of LC International Limited should think about seriously. As it stands, customer support is limited to live chat on the Coral website, email, or the official Coral Twitter and Facebook accounts.
Coral's UK Gambling Commission licence is held by LC International Limited. The licence number is 54743.
Coral – The Verdict
We think that Coral is a mostly good sports betting website. We're very impressed by the depth of fixtures, games, and contests that the sportsbook covers, and some of the promotions offered on those events are attractive. There isn't enough in the way of broader, long-term promotions to keep players interested for the long-term, though, and customer service is a big weakness for the brand. Coral is good, but Coral could be great with a few adjustments.
What are players saying about Coral?
Here are our condensed/reader's digest summaries of recent player reviews of Coral. They're genuine reviews, but we've edited some of the comments to keep them brief.
24-Aug-2023 by James:
I'm utterly disappointed with Coral. The games feel rigged, and the bonuses are practically non-existent. It's a complete waste of money, and I feel like they're just stealing from me. I miss the days when the slots were fun and fair. Now, it's just a frustrating experience every time.

– source: TrustPilot

24-Aug-2023 by Matt:
Coral's roulette feels rigged to me. I've experienced a 20% win rate on 50/50 bets over thousands of spins. I strongly advise avoiding this site.

– source: TrustPilot

24-Aug-2023 by Paul:
Coral have turned into thieves. They've made it difficult for me to withdraw my money, asking for various proofs of identity, and still refusing to pay. I'm furious and will never spend another penny with them.

– source: TrustPilot

23-Aug-2023 by Customer:
Big Banker Megaways on Coral is the biggest scam I've ever encountered. After hundreds of spins over weeks, not a single bonus. The site feels rigged, and I've decided it's time to delete my account.

– source: TrustPilot

22-Aug-2023 by Matthew:
Coral seems to have found a legal way to rob people. I've lost a significant amount of money and feel like the games are fixed. Stay away!

– source: TrustPilot

22-Aug-2023 by Ben:
Playing with Coral has been a disappointment. Bonuses are rare, and the algorithm seems manipulated. I feel cheated.

– source: TrustPilot

15-Aug-2023 by Andrew:
I've had some wins on the slots with Coral, but their withdrawal process needs to be quicker. Overall, they're a pretty standard bookie.

– source: TrustPilot

20-Aug-2023 by Barry:
Coral's poker feels like a total fix. I'm so angry that I feel like smashing their shop windows and costing them some money like they've cost me.

– source: TrustPilot

20-Aug-2023 by Richard:
Stay away from Coral. They are corrupt and will take everything they can from you. It's a scam.

– source: TrustPilot

18-Aug-2023 by John:
Dynamite Cash Blast on Coral is a con. I've spent a lot trying to win, but it never pays out. I've closed my account in frustration.

– source: TrustPilot
A Deeper Dive Into Coral
Coral's Marketing Machine
Coral is one of a handful of gambling brands that can be considered to be at the heart of the UK betting scene. Anything Coral does within the industry makes news. There's a stronger spotlight on this firm than there is on almost any other firm in the business. However, even a brand as big as Coral needs a little push from its marketing division every now and then. It's essential to the company's future prosperity that it reaches new customers and appeals to the youngest generation of legal gamblers, and so it embarks on regular televised and non-televised marketing campaigns to keep the Coral name in the minds of the public. Here's an overview of what they've been up to recently.
Coral Adverts
The latest video ad from Coral first aired in November 2020. As 90s-style Britpop music  blasts in the background of a grassroots football field, the people watching on begin to speculate about who the winners might be. The people watching the game seem to be remarkably well informed about what's happening, but that's apparently because they all bet with Coral. The advert closes on the tagline, "No one knows football better than a Coral better'. While the statement isn't necessarily factually correct, the advert succeeded in making discerning sports betters feel like they were in the right place at Coral.
Since 2021, Coral has been primarily focusing upon its digital ads and social media posts, which are extremely effective in proving just how generous and exciting a place Coral can be. Usually, when a casino tries to accommodate all players, it becomes a jack of all trades and a master of none. That definitely isn't the case here, as proven by the recent Twitter posts that celebrate top weekend performers in horseracing, run interviews with sports legends and promote exciting new features on the site. For example, players can grab up to £50 in cash by correctly guessing 4 things that might happen in a single Premier League football fixture, and they could get up to 3 super boosts on sports bets every single day.
Evolution Games Arrive at Coral
While plenty of players probably wondered if there was any room for growth at Coral, their partnership with Evolution Gaming and incorporation of their live gameshow titles proved that there was plenty, and Coral are far from through with making their site as versatile as possible.
Three of the most exciting arrivals at Coral included the Crazy Time Live Gameshow, the Lightning Roulette Live Gameshow and The Monopoly Live Gameshow. The Monopoly Game is less like the original board game and more like a prize wheel, however, the highly branded live game comes with plenty of the iconic Monopoly hallmarks, plus, the chance to win up to £500,000. That's infinitely more exciting than getting rich in Monopoly money!
Coral Sponsorships
According to Campaign Live, Coral is set to increase its activity on the sports promotion side. However, that isn't to say that they have been lacklustre and lethargic when it comes to investing in UK sports. In 2018, Coral renewed its sponsorship deal with the Welsh Grand National. This sponsorship deal is due to expire after the 22 event, however, there is also the potential that it could be extended even further. After all, Coral and the Welsh Grand National have already made sports sponsorship history as it is the longest-standing sports sponsorship deal in the world. Coral has been commended for its long-standing support of the racing event; the relationship between the Welsh Grand National and Coral has been maintained for over 50 years.
On the 26th of May, 2021, it was announced that Coral invested even further into the horseracing world when the casino brand sponsored the Coronation Cup. The Coronation Cup is a long-standing tradition that has happened annually since 1902, and 2021 was the first year that Coral decided to get on board with the competitive and prestigious action.