Costa Games
Costa Games sister sites include Quizingo, Ted Bingo, Quality Bingo, Sugar Bingo, Bingo Barmy, Slot Ranch, Genie Riches, Prize Land Bingo, Bingo All Stars, Jazzy Spins, Bid Bingo and even more.
Costa Games (costagames.com) is operated by 888 UK Limited, 601-701 Europort, Gibraltar, GX11 1AA.
Sites like Costa Games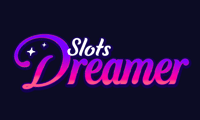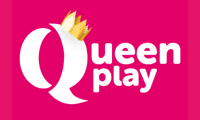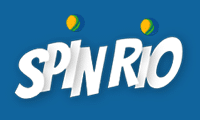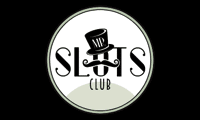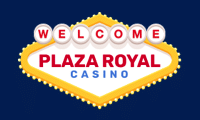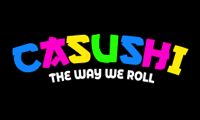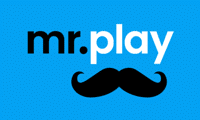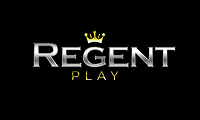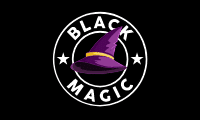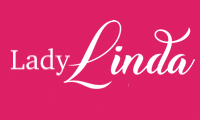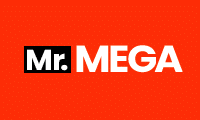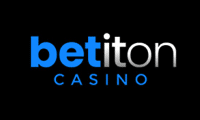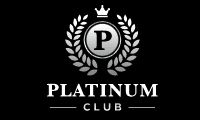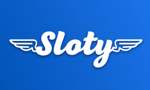 Costa Games Sister Sites 2022
Rise Casino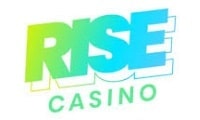 There's a pecking order when it comes to the Costa Games sister sites run by the 888 Group. At the very top, you have the 888-branded casinos and their equivalents, which are the "premier class" casinos on the network. Beneath them, you have a second tier of casino sites that tend to offer around 500 casino games each. There's also a third tier, within which the casinos offer an average of three hundred games – mostly online slots. Rise Casino belongs to that third tier. That sounds like we're running Rise Casino down, but we're really not. The third tier at the 888 Group is better than the top tier at most other casino network companies, and Rise Spins keeps its players happy with a combination of daily free spins rewards and very fast loading times. It's not a glamorous casino, but it's an efficient one.
Giant Spins
Giant Spins belongs to the same family of Costa Games sister sites as Rise Casino. It's not a prestigious casino, and (despite its name) it's not one of the big hitters on the network, but it still has plenty of promotional offers to tempt new players and claims to have no cap on winnings achieved by using bonus funds. That's unusual for a promotion at a casino of any size, so it's a reason to consider Giant Spins if bonuses are what motivate you to register with an online casino. Giant Spins also claims to offer an extensive live dealer section to go with its standard casino games. The site isn't giving much away about that, though, because the majority of the games portfolio, including any live dealer games, is hidden from view until a player registers. Quite how the casino hopes to persuade people to register without showing them what they'll be able to play when they do is a mystery, but we guess the approach works well enough for the casino to stay in business.
Wink Slots

Well over one hundred of the Costa Games sister sites are bingo sites, but very few of them look as sharp as Wink Bingo. We're not talking about Wink Bingo here, though – we're talking about Wink Slots. It's an online slots site that was built and launched because of the success of Wink Slots. It's worth us pointing that out because if you come to Wink Slots straight from Wink Bingo, you're probably going to expect the same standards of graphics and web design – and you're not going to get them. Wink Slots looks very different from its companion site, and that isn't only because bingo isn't on the menu. This is an arcade-focused slots site that deals in fast-paced games. Instant win scratchcards and jackpot slots are promoted above and beyond anything else, and aside from the similarity of the logos, there's nothing at the site to suggest a connection to Wink Bingo. Despite the strange branding mismatch, Wink Slots remains one of the most-played slots sites on the network.
Red Bus Bingo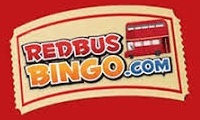 Around eight out of every ten casinos on the 888 UK Limited network are white-label casinos. That means someone other than the 888 Group is involved in the running of that website, even if the "someone" in question remains in the shadows. That leaves about 20% of the Costa Games sister sites directly in the 888 Group's hands to own and operate, and Red Bus Bingo is one of them. Looking at the website, we have to wonder why that is. Red Bus Bingo is old, and it looks like it. The design is horribly dated, and despite describing itself as the "latest, greatest, and grandest" online casino site in its "about us" section, it's clearly none of those three things. If it weren't for the fact that the registration process at Red Bus Bingo still worked, we'd assume that the site was abandoned. That's how behind-the-times it looks – and it's a very good reason for you to look at one of its many sister sites that offer bingo instead.
BBQ Bingo
We don't like to be negative, so after moving on from Red Bus Bingo, we're pleased to tell you that BBQ Bingo is a far, far better bingo and casino website. We're not sure that we agree with its assessment (suggested by the graphics) that fish is the best thing to put on a barbecue, but other than that, the content here makes us smile. The aesthetics of BBQ Bingo are bright and breezy, the terms, costs, and potential rewards of each bingo room are very clearly spelt out on the homepage, and the supporting cast of online slots has been handpicked from the classics. There aren't a huge number of promotional offers at BBQ Bingo, but there are enough to add at least a little barbecue sauce to the meat of the matter. Puns aside, this is a strong bingo site with a summery theme and, as far as we can tell, a happy player base.
Prize Land Bingo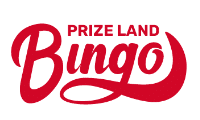 We've been around the online casino world for long enough to remember when Prize Land Bingo was Bingo Iceland. Connecting a bingo site to a well-known supermarket always seemed like an odd strategy – it's not like there's an ASDA Casino out there anywhere – but for some reason, it worked. It was a happy marriage and lasted for a long time, but a few years ago, Iceland decided to go in a different direction, and so the casino found itself needing a new name. Prize Land Bingo isn't the most inspired name in the world, but it sounds vaguely similar and was hammered into the consciousness of players with a televised marketing campaign. Against all the odds, this bingo site is still just as popular as it was when it had a major commercial partner. You could even say it's become a major commercial entity in its own right.
Quizingo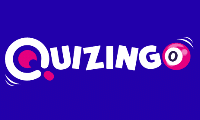 Quizingo is probably the cleverest of the Costa Games sister sites. If we were to evaluate it on the basis of it being nothing more than a bingo site, it probably wouldn't score very highly. It's the one unique selling point at Quizingo that elevates it above the rank and file of the bingo sites on the 888 Group's casino network. That selling point is the site's regular quiz nights. As skilled as some of us think we are with casino games and bingo, we know that most of our success comes down to chance. With a quiz, you can be rewarded for your skills as well as your luck. The regular quiz nights at Quizingo pay out cash prizes and also bonuses to be used in the bingo rooms and slots – so if you're smart, you can turn your brains into success in the bingo rooms. Simple, effective, ingenious. That's Quizingo in a nutshell.
Genie Riches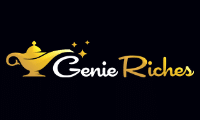 We're not going to assume that all of our readers are Disney fans, but it's probably safe to say that most of you have seen "Aladdin." It's like a rite of passage when you're growing up, and even if you didn't see it when you were growing up, you might have watched it with your children. If you've seen "Aladdin," you know exactly where the Genie Riches tagline "a whole new world of wins" came from. This distinctive-looking online slots site stops just short of borrowing so much from Disney that it gets sued but does enough to establish a theme. The site comes complete with a "Millionaire Genie" game based on the idea of smashing open the genie's lamp to unlock the jackpot inside it. Every time someone manages to break it, the prize resets to zero. It can (and does) go above half a million pounds in value before that happens, though – which is why it's usually worth giving it a go if you're checking out the site.
Bingo All Stars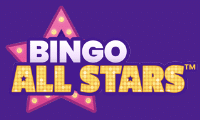 Bingo All Stars could be a fun place to play online bingo no matter who you are or when you grow up, but it's likely to be even more enjoyable if you're a child of the 1970s or 1980s. Names like Christopher Biggins, Mr Motivator, Rustie Lee and Linda Lusardi are all very familiar to people of that generation – and they're all here at Bingo All Stars as celebrity partners! Most celebrity partnerships in the online casino world don't go much further than an advert or two, but the celebrities at Bingo All Stars have themed rooms and other tie-ins. That's not to say you'll ever actually see Linda Lusardi playing bingo at this site, but it adds a hint of glamour to proceedings. The number of stars connected to this bingo site is a reminder of how much star appeal the Costa Games sister sites family actually has.
Bingo Barmy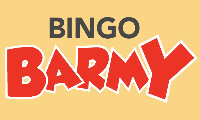 Bingo Barmy is a bingo site that invites you to leave the serious side of your personality at the door when you check in. That invitation is issued by a pineapple that's also a glitter ball and also has lips like Mick Jagger, so it's a difficult one to say no to. There isn't a zanier Costa Games sister site than this one. The madness of Bingo Barmy might be a little too much for some players, but so long as you don't mind a large dose of surrealism, you should be able to cope. Some people positively embrace the weird themes of the bingo rooms at Bingo Barmy, so the site has a devoted and active player base. Finding people to play with shouldn't be an issue for anybody considering joining this site. It doesn't have the depth or clout of, for example, Wink Bingo or 888 Bingo, but it offers a very different atmosphere and a unique playing experience.
Can Costa Games be trusted?

★★★★★
Costa Games is a 4 Star trusted casino.
1. UKGC License

888 UK Limited's licence with the UK Gambling Commission covers Costa Games.

2. UKGC Fines

888 UK Ltd was fined £9.4m and issued with a formal warning in February 2022 after breaching anti-money laundering and social responsibility regulations.

3. Customer Service

Costa Games provides email and telephone support, but no live chat support.

4. Trustpilot Score

Costa Games is not listed on Trustpilot.

5. Company Location

888 UK Limited has its headquarters in Gibraltar.

6. Visible T&C's

Costa Games lists full terms and conditions when offering incentives or promotions.

7. Social Media Presence

The only official Costa Games social media account is on Facebook, where players may be able to obtain customer support.

8. Number of Sister Sites

There are over 200 Costa Games sister sites on the 888 UK Limited network.

9. Games portfolio
Costa Games hosts just over seven hundred online slots. There are no other types of casino game at the site.
10. Gamstop links

Gamstop is in the middle of all the responsible gaming logos and links at the bottom of the Costa Games homepage.

Overall SCORE >

★★★★

★ – 4/5 Stars
Costa Games Review 2022
Being able to go on a summer holiday hasn't been guaranteed thus far in the 2020s, although that will hopefully improve now that the horrors of 2020 and 2021 are beginning to fade into memory. For those looking for a little escapism with a summery theme, Costa Games might have been the next best thing. It's a summer delight of a casino site, and it has the backing of the 888 UK Limited casino network. Does that make it worth playing? Keep reading and find out.
New Player Welcome Offers
The welcome offer you'll receive at Costa Games depends on how much you're willing to part with as a first deposit. There are three tiers, so we'll start at the bottom. If you deposit £10, you'll receive a 150% matched fund bonus up to a maximum of £28. If you deposit £20, you'll get a 200% matched fund bonus up to a maximum of £40. Spend £30 as a first deposit to get the maximum reward of a 220% matched deposit bonus up to a max of £100.
The code "COSTAMAX" has to be input when making a deposit in order to qualify for the promotion. Bonuses have to be claimed and used within seven days of being awarded. Wins from bonus funds are capped at £100 and must be wagered x30 before they can be withdrawn. Those terms are fairly standard for offers of this kind. Although this promotion is listed as "ongoing," it could theoretically end at any time – so we advise you to check it's still there at the time of your visit rather than taking our word for it.
Monthly Promotions
Costa Games is a little lacking on the promotional front – especially when you consider what's on offer at so many of the Costa Games sister sites. There's no long-term member reward program here nor any tournaments or slot-specific promotions. There's a "shop" section, where players can spend "coins" they earn through playing and buy free spins or cash prizes, but it's the closest thing to a loyalty reward here and is poorly promoted. Unless you clicked on the "your shop" link out of curiosity, you'd never find out why it was there or how it worked.
The only guaranteed promotions players can receive beyond the welcome offer are free spins on second and third deposits. They're doled out at ten free spins per £10 deposited on both occasions. The terms of the offer are similar to those of the welcome offer – there's an x30 wagering requirement on anything won with free spins, and the spins have to be used within a week of being awarded or will be forfeit.
Pros and Cons
Not every online casino site offers telephone-based customer support to players, so we'll give Costa Games its props for that. The seven-hundred-strong collection of online slots goes into the "pros" column, too, as it contains just about every classic you're ever likely to have heard of. On top of that, we like the flexibility of the welcome offer and the second and third deposit promotions. You can improve the effectiveness of the promotions by spending more, which is a nice option to have.
Downside number one of Costa Games is the fact that this is purely an online slots site. That doesn't have to be a "con" so long as you know that when you arrive, but it's likely to be disappointing for anyone who comes looking for live dealer games or even basic table games. Payment processing might also be an issue. Specific information on withdrawal times isn't easy to find. The topic isn't covered in the FAQ other than to say that withdrawals will be "processed" within 48 hours, but that doesn't make it clear whether the site waits two days to process withdrawals or whether it should take 48 hours for the money to arrive in your account. This information is presumably contained in the full terms and conditions – but we couldn't get them to open.
Featured Slots and Casino Games
Costa Games takes a curiously understated approach to selling us on its games library. Most of the games in the range are hidden behind the login screen, so you can't see the full collection unless you're already a Costa Games member. However, there are a few slots listed on the homepage to give you a taste of what's to come inside – and most of them are female-orientated. 
Cleopatra Plus: The first "Cleopatra" slot from IGT is considered a classic. It's one of the most-played Egyptian-themed online slots in history, and that's not an easy rank to achieve. Cleopatra Plus, which was released in 2016, is basically more of the same from the same provider. It's as basic visually as the original was, but the introduction of multiplier wilds and a pyramid-inspired free spins feature where placing certain characters in certain places materially affects the outcome of the round really takes things to the next level. This is an averagely volatile game with 96.5% RTP. 
Golden Goddess: This is another IGT online slots game that stars a female lead character, and if you find yourself thinking that the woman on the loading screen of "Golden Goddess" looks a little like Marilyn Monroe, you'll be far from the first person to make that connection. The base game of this slot is kept exciting by the fact that stacked symbols are guaranteed to land on every spin, and it'll be the same stacked symbol each time during free spins. RTP is a little low at 94.75%, though, and there are scattered reports of the game not performing properly on some mobile devices. 
Lucky Lassie: There are hundreds of Irish-themed online slots out there that star leprechauns, but why should leprechauns have all the fun? That was, presumably, the thought pattern of High 5 Games when they released this stunner of a slot in early 2020. It doesn't break any new ground, but it's a perfectly formed slot that combines free spins with avalanche wins to good effect. Some symbols might split when they land, occupying a single space but functioning as two symbols. That makes it possible – however unlikely it might be – to land a ten-of-a-kind win. in this 96.5% RTP slot. Big wins may take a long time, though, as volatility is very low. 
Deposit and Withdrawal methods
This is where we're a little in the dark. Costa Games buries payment and deposit information in a very long terms and conditions section of the site which, if you're using Google Chrome, might not load at all. We eventually got it open and found out that the accepted payment methods are debit and Paysafe cards, Apple Pay in the UK only, PayPal, or by phoning up the casino and paying by card over the phone.
Depending on your chosen withdrawal method, you could be waiting up to ten days for a withdrawal. That only applies to wire transfers, though. It drops to a maximum of seven for debit cards and five for PayPal. That's still horribly slow compared to the majority of top-class online slots sites in the UK.
Customer Support and License
Costa Games is licensed by both the Gibraltar Gambling Commissioner and the UK Gambling Commissioner through its parent company 888 UK Limited. Both licences are fully up-to-date.
Customer service agents at Costa Games are available to speak to over the phone at any time of day, but there's an email address for those who either can't or don't want to speak to anyone directly.
The Verdict
The prolonged wait for withdrawals is the biggest reason that we can't call Costa Games a first-class casino. There are simply too many casinos both in the 888 UK Limited network and elsewhere that do a better job of getting money to players quickly, and until that changes, this casino will always be second-tier. It's a good second-tier site, though, with hundreds of leading online slots and some strong welcome offers, even if it doesn't follow those welcome offers up with further rewards.
Costa Games Casino Sponsorship Information
As with all 888 UK Ltd's online slot casinos, Costa Games Casino isn't officially sponsored by any other company, but the Dragonfish powered casino isn't short of reputable partners, such as Be Gamble Aware, Gam Care and Gam Stop. Other sure signs of credibility include the tick of approval from the UK Gambling Commission and the assurance that the holding company is listed on the Stock Exchange.
Costa Games Casino Adverts
Costa Games Casino's biggest ad campaign ran in 2014, 888 UK Ltd evidently wanted to make a big splash in the UK market by getting Mel B (AKA Scary Spice) to become the face of the casino for their TV ad. The ad ran to announce the digital remodel of Costa Bingo, and there were few better names to bring a little spice to the campaign than the most energetic ex-Spice Girl that has retained plenty of her energetic flavour over the years. She was larger than life in the advert – literally, she exuded major King Kong vibes for the ad, which didn't win over everyone.
The ad came under major criticism, due to it showing Mel B stomping around London advertising the jackpots at Costa Games, which are so big, "they are scary", which doesn't make a whole lot of sense. But plenty of the criticism fell onto Mel B herself, who was dubbed as 'skint spice' for agreeing to the ad in the first place. What Mel B's Twitter critics probably didn't realise was that the ad campaign was worth approximately 12 million pounds. Yet, in a press release, Mel B revealed that it was never about the money – it was a homage to her Northern roots, where community bingo halls were a staple of her youth. She also reported that she was stoked to be the face of a popular UK bingo brand.
After their first major ad didn't go down all too well, Costa Games haven't launched any more TV or digital video ads, however, they have spread their sunny branding around the internet when promoting their generous promotional deals, and the laidback vibe to the site itself.
Costa Games Casino on Social Media
Costa Games has a fairly impressive following of 1,000 casino fans on Facebook, yet, they are just as shy with their socials as they are with their traditional advertising these days. Prior to their digital silence, they posted their branded positive memes, with sentiments such as "it is a good day to have a good day"; yet they weren't afraid to take a more serious tone to promote sensible gambling either. Facebook is the only social media platform that you will find Costa Games on, you can also get in contact with the customer service team via Facebook if you find the service you get on the site itself unsatisfactory.
Costa Games Casino Affiliates Program
As 888 is one of the leading names in the UK gambling market, their affiliate programs are constantly attracting new members. So far, 888 Affiliates have paid out over $207,905,405. So, it is safe to say that when they claim to offer unbeatable earning opportunities and huge revenues, they mean it. Other reasons to choose 888 Affiliates instead of other competitor programs include their unrivalled international presence, the fact that they have been around since 1997 and found themselves on London's Stock Exchange. Last but not least, they give their affiliates the ability to choose brands that fit their existing audience. With the option of 888 Sport, 888 Poker, 888 Casino, 888 Bingo and 888 Games, affiliates are almost spoilt for choice.
Costa Games Casino Theme
No, Costa Games does not have anything to do with the Costa Coffee brand – 888 UK Ltd got the inspiration for the casino brand from the tropic location of Costa Rica, and they use every opportunity on the web and mobile version of the site to instil a little bit of sun. If the theme of the casino isn't enough, there are also plenty of online slot games that allow players to soak up a bit of digital sun – it is the ultimate home of the Egyptian Slots.
Kudos also has to go to Costa Games for their curation of games for special events, such as Women's History Month. Some of the 15 video slot games that were selected for Women's History month included Golden Cleopatra, Legend of Athena, The Asp of Cleopatra, Madam Fortune and Amazon Queen.
For mobile players, there is the choice of using the web version of Costa Games or downloading the app from the apple or android store. Either way, the 100% mobile optimised site works seamlessly on smaller devices, and it offers just as much excitement. For all players that download the app, there are 5 free spins up for grabs and no deposit is required. This may not be overly generous, but there are few casinos out there giving away any form of no deposit bonus. Additionally, there are 500 games for mobile players to choose from, and that includes plenty of table games and live casino games. On the Apple app store, there are 142 ratings for the app, and the app impressively boasts a 4.4 / 5 score. Just a few of the reasons for high praise included the fast payouts that can be done via PayPal which appeared in some players' accounts in as little as two days and their excellent selection of games. It is also an incredibly positive sign that the developers always respond to the written reviews – whether they are good or bad.
Costa Games Casino Parent Company
Costa Games is the sunniest successful casino brand of the major entity 888 holdings. 888 has been around since 1997; at the start of the online slot gaming revolution, they were amongst one of the only major names prepared to take a leap of faith into it, and it definitely paid off. Fast forward to 2022, and 888 UK Ltd is making £2.2 billion deals with William Hill Gaming to extend their domination across the iGaming market.