Crypto Loko
Crypto Loko sister sites include Punt Casino.
Crypto Loko (cryptoloko.com) is owned by Effice Group N.V. of Curacao.
Sites like Crypto Loko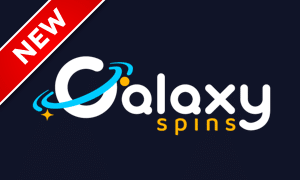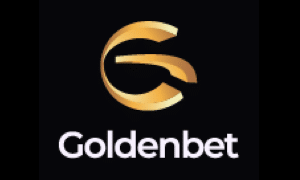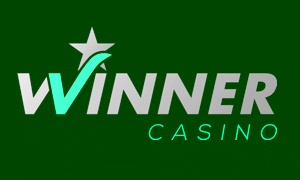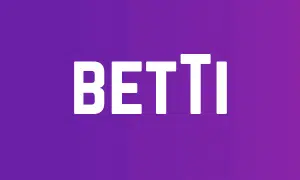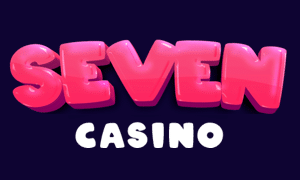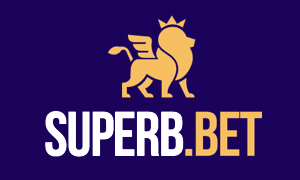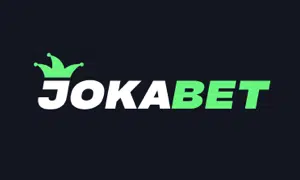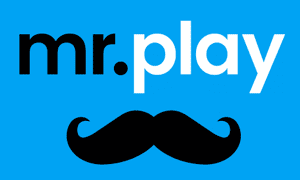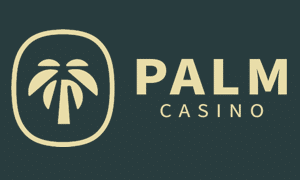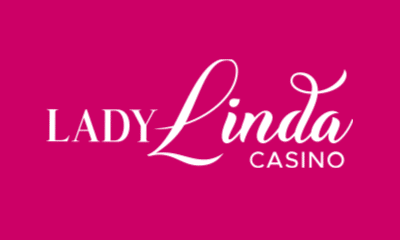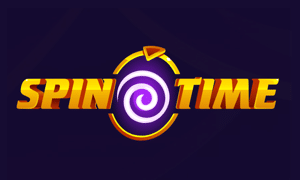 Crypto Loko Sister Sites 2023
CRYPTO LOKO IS NOT COVERED BY A UK GAMBLING COMMISSION LICENCE.
If you're on the hunt for the top Crypto Loko sister sites under the Effice Group N.V. umbrella, you've hit the jackpot here. However, if your priority is making your way through the online casino realm safely, this might not be your ideal destination. The reason? Effice Group N.V., hailing from Curacao, operates outside the jurisdiction of the UK Gambling Commission, lacking the safeguards associated with a UKGC licence.
While it does hold a Curacao licence, such credentials often fall short in terms of enforcement and safeguarding player rights. For UK players, this is a red flag, and you might want to reconsider your options. But if you're aware of these caveats and still keen to explore, let's delve into what the Crypto Loko sister sites have to offer.
Punt Casino
When we said "Crypto Loko sister sites" just then, what we should actually have said was "Crypto Loko sister site." To the best of our knowledge, the only other casino on the Effice Group N.V. platform is Punt Casino. However, we could be wrong. You can't look up all the casinos belonging to an operator under Curacao eGaming in the same way you can with operators registered under the UK Gambling Commission or the Malta Gaming Authority, so it's possible that there are more out there. If we become aware of any in the future, we'll add them to this list.
Punt Casino differs from Crypto Loko in that it allows UK-based players to load its website, whereas you'll find Crypto Loko totally blocked from your UK IP address. However, that changes nothing about either its licencing status or its target audience. Punt Casino was actually made with players in South Africa in mind, as evidenced by the fact that its welcome promotion is listed in rand. It's a very plain-looking casino, and the games that you'll find here come from a comparatively limited portfolio of providers. Compared to the colourful and comprehensive Crypto Loko, it's a bit of a damp squib.
Crypto Loko Review 2023
Crypto Loko can't be reached from the UK without the use of a proxy browser. If you try to reach the casino's website from a UK IP address, you'll see a block screen confirming that players from your location are barred. That's about as strong a hint that you shouldn't be playing here as it's possible to get. Playing at non-UKGC casinos is a big enough risk as it is; playing at casinos that you can't reach without a proxy browser is such a huge risk that you'd have to be out of your mind to do it. However, for the benefit of our readers outside the UK, here's the lowdown on Crypto Loko.
Crypto Loko Welcome Promotions
Crypto Loko Casino distinguishes itself with a striking welcome bonus that's particularly appealing to new players. Upon joining, you're greeted with a welcome bonus of up to 505% on your first deposit, accompanied by 55 free spins. This substantial offer is subject to a 30x wagering requirement, meaning you'll need to wager the bonus amount 30 times before withdrawing any winnings. This requirement is fairly standard in the online casino world, and is even a touch lower than you'll find at most UK-facing casinos. The free spins are a nice little extra perk, allowing you to explore some of the casino's popular slot games without risking your own funds.
Other Promotions
In addition to the welcome bonus, Crypto Loko maintains player engagement with a variety of other promotions. These include:
Reload Bonuses: These are available on different days of the week, offering a percentage match on your deposits. For instance, a 100% match on Mondays, 50% on Tuesdays, etc.
Cashback Offers: These provide a safety net for your losses, giving you a percentage back on lost bets.
Additional Free Spins: Regularly offered to give you more chances to try out new or popular slot games.
Pros and Cons of Crypto Loko
Pros:
Diverse Game Selection: The casino's extensive game library caters to all tastes, from classic slots to live dealer games.
Cryptocurrency Payments: The support for various cryptocurrencies offers a modern, secure, and flexible way to transact.
Attractive Bonuses: The range of bonuses available is a major draw for both new and regular players.
Cons:
Youthfulness: Being a newer platform, it lacks the established track record of more seasoned casinos.
Customer Support Limitations: The casino could benefit from more varied customer support channels.
Withdrawal Charges: Some players have expressed concerns over the fees associated with withdrawals.
Licensing: The Curacao eGaming licence isn't well-regarded internationally and doesn't offer players any meaningful protection.
Top Games at Crypto Loko
The casino's game selection is a standout feature, with a variety of titles catering to different preferences:
Slots: Games like "Neon Wheel 7s" and "Sweet 16 Blast!" offer engaging themes and exciting gameplay. These slots are known for their vivid graphics and immersive soundtracks. The downside is that the slots are drawn from a limited number of providers, which is another consequence of this being a Curacao-licensed casino.
Table Games: Classics like blackjack and roulette are available in multiple variations, providing a traditional casino experience.
Live Dealer Games: For those seeking an interactive experience, live dealer games offer real-time play with professional dealers. Again, though, the live games come from a comparatively limited panel of providers.
Deposit and Withdrawal Methods
Crypto Loko supports a mix of modern and traditional payment methods. Cryptocurrencies like Bitcoin, Ethereum, and Litecoin are accepted, providing anonymity and quick transactions. For those preferring conventional methods, credit cards, e-wallets, and bank transfers are available. While deposits are instant, withdrawal times vary, and it's important to be aware of any potential fees, especially for fiat currency withdrawals. We wish we could be more specific about the fees and the turnaround times, but we can't because the casino's website offers no such specifics.
Customer Support and Licensing
The casino's customer support can be reached via live chat and email, providing assistance for any queries or issues. The live chat feature is particularly useful for quick resolutions. Crypto Loko is licensed by the Curacao Gaming Authority, which is problematic. Curacao is known to host a number of rogue casino operators, and the gambling authorities in Curacao don't appear to be interested in doing anything about those rogue operators. As such, if you have a complaint about Crypto Loko that you're unable to resolve with the casino itself, you're likely to be out of luck.
Crypto Loko – The Verdict
Crypto Loko Casino comes across as a strong contender in the iGaming arena. Its strengths lie in its diverse game offerings, attractive bonuses, and the inclusion of cryptocurrency as a payment method. While it's a relatively new player in the market and has some areas for improvement, such as expanding customer support options and reducing withdrawal fees, it shows great promise. For players who are looking for a fresh, crypto-friendly gaming environment with a wide range of games and generous bonuses, Crypto Loko might be worth exploring. Until it does something about its licencing status, though, it should remain a no-go area for UK-based players.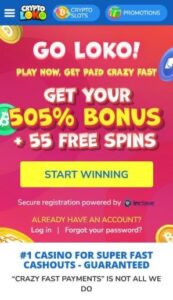 What are players saying about Crypto Loko?
Here are our condensed / reader's digest summaries of recent player reviews of Crypto Loko.
20-Nov-2023 by Chris:
I've had a really positive experience with Crypto Loko. They do pay out, and their bonuses are great. Overall, it's a fun and legitimate casino to play at. – source: Trustpilot
11-Nov-2023 by Amber:
I'm having a troubling issue with Crypto Loko. After winning around £600, I can't access the site anymore. It's as if it has just vanished. I'm not sure if it's just me or if others are experiencing this too. – source: Trustpilot
11-Nov-2023 by Roddy:
My experience with Crypto Loko has been terrible. They took £201 from me but only gave me £50 of my winnings. There have been consistent issues with deposits and priority charges, and now the site is shut down with people's money still in their accounts. I feel scammed and prefer going to a physical casino instead. – source: Trustpilot
09-Nov-2023 by JDGomez:
I feel cheated by Crypto Loko. After wagering £8000 with a £200 free chip, I won £1180, but they refused to pay, citing various excuses. Their responses make it seem like I'm at fault, but it's clear they just don't want to pay. I advise everyone to stay away from this scamming site. – source: Trustpilot
09-Nov-2023 by Cameron:
I'm having a very negative experience with Crypto Loko. After winning £759 and facing issues with ID verification and withdrawal requests being inexplicably cancelled, I'm convinced this site is a scam. My balance was suddenly reduced, and I only received £58 out of £759.43. It's been days without any response from them about my missing money. Beware of this casino. – source: Trustpilot
04-Nov-2023 by Matthew:
My experience with Crypto Loko has been mixed. Initially, withdrawals were quick, but the last time it took a week, and they even charged me for a supposedly free withdrawal. The customer service is rude and unhelpful. – source: Trustpilot
04-Nov-2023 by Amber:
I'm utterly disappointed with Crypto Loko. It feels like they're scamming users with their free chip and spin offers. Despite their claims, these offers aren't really redeemable, making the entire experience frustrating and not worthwhile. – source: Trustpilot
04-Nov-2023 by Dusti:
I've found the customer service at Crypto Loko to be rude and very unhelpful. – source: Trustpilot
03-Nov-2023 by James:
I won over £600 on Crypto Loko, but then they accessed my account and left me with only £50. Despite having screenshots of my winnings and emailing them multiple times, they haven't responded. This casino seems like a scam. – source: Trustpilot
03-Nov-2023 by Mary:
I'm frustrated with the withdrawal process at Crypto Loko. Initially, they indicated an 18-minute wait time, but then it changed to 3-5 days and eventually to 7-10 days. I wish they had given the correct timeframe from the beginning, as I needed the money sooner. – source: Trustpilot