Dama N.V. Casinos
Dama N.V. is a casino network company with 42 active sites. The top Dama NV sites are Lucky Dreams, Konung Casino, Playamo, Syndicate Casino, Kingbilly Casino, Woo Casino, Yoju Casino, Katsubet Casino, Kingdom Casino and Bitkingz Casino.
Dama N.V. is based at Scharlooweg 39, Willemstad, Curaçao.
THE DAMA N.V. CASINOS ARE NOT AVAILABLE IN THE UK. TRY ONE OF THE ALTERNATIVE CASINOS LISTED BELOW.
Similar to Dama Casinos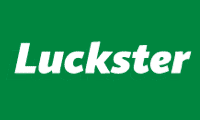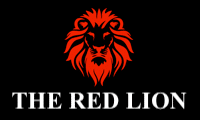 Top Dama N.V. Casinos 2022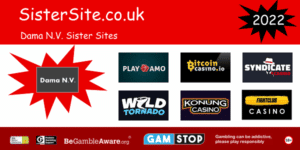 Dama N.V. has a strong claim to being the top casino network company in Curacao. However, that doesn't change the fact that the company is based in Curacao and should be viewed with the same healthy dose of suspicion as all the other casino network companies based and licenced in that part of the world. That's not to say that Dama N.V. has done it is doing anything wrong -it's just that the regulator in Curacao is regarded as being ineffective and there are known issues with Curacao-based casinos refusing to pay players. That's why we don't recommend playing at any of the Dama N.V. casinos – although most of them will take care of that for you by blocking access to anyone with a UK IP address.
Casino players in the UK should only play at sites covered by a valid UK Gambling Commission licence. 
Playamo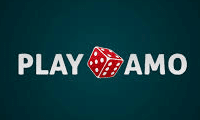 We'll start our quick overview of Dama NV's casino sites with Playamo because it's arguably the most successful casino the company operates, and it enjoys a relatively high profile among players. It's also one of Dama NV's most aesthetically pleasing websites and offers rewards above and beyond what you'd expect from the average online casino. Site-specific jackpot prizes regularly exceed three million pounds, and it's apparently possible to win a brand new Ferrari 488GTB if you can climb your way to the top of the Playamo VIP rankings. We imagine it takes a lot of time and money to do that, so you might have a better prospect of a big win in the daily and weekly tournaments that the Playamo site hosts. Large giveaways like this are more common than you'd expect them to be among casino network companies based in Curacao – although whether they actually pay out or not is another matter.
Bitcoin Casino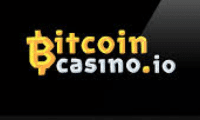 This cryptocurrency-friendly site might be called Bitcoin Casino, but on the homepage, it claims to accept payments and distribute winnings in any cryptocurrency of the player's choosing. Given how many forms of crypto there are in the world today, that seems like it ought to be impossible, but we'll take them at face value. Right next to that cryptocurrency statement is a claim that Bitcoin Casino has more than five thousand casino games available, which is an incredible number. A closer examination of the site's terms and conditions makes it clear that traditional payment methods are also accepted, so not having a crypto wallet doesn't mean you can't play. Accepting cryptocurrency isn't as rare as it used to be among online casinos, so it will be interesting to see how long Bitcoin Casino survives now that its unique selling point isn't quite as unique as it used to be.
Syndicate Casino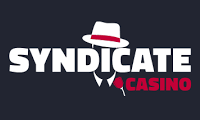 There are two things you'll note about Dama's Syndicate Casino straight away. The first is the unusual .xyz extension of the URL, which is a little jarring. The second is how cluttered the homepage is. There's plenty of content here, but the site seems to want to do everything at once. The options that would normally be in a casino's header are right in the middle of the screen, with the contents of what would normally be the promotions page directly above them. There's a busy menu to the left offering you even more options, and if you hover on the page for too long, you'll get a pop-up with even more information. We're sure there's fun to be had here, but it might give you a headache! Ease of use ought to be at the forefront of a web designer's mind when they're putting a new online casino site together, but whoever designed the Syndicate Casino website must have had a lapse.
Wild Tornado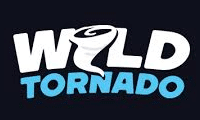 Nothing can prepare you for the face of the stuffed rabbit you'll see when you load the homepage of this casino. It's like something out of a horror movie. You have been warned. That aside, Wild Tornado looks like a cutting-edge casino that offers a welcome bonus in Bitcoin rather than any conventional currency. The site claims that the experience it provides is "coveted by players around the globe," which is a promise of a good time. Double-check the names of the slots before you play them, though, as some of them appear to be clones of more popular slots made by other providers. We also have strong reservations about the "around the globe" claim because, as we've already covered, Dama N.V.s casinos are extensively restricted based on geography and licencing. You certainly can't play at Wild Tornado in the United Kingdom. The seemingly-cloned games would be a good enough reason to give this casino a miss even if it weren't for the lack of a UK licence.
Konung Casino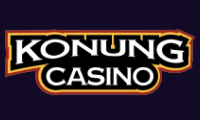 Whoever designed the Konung Casino website must have had a very good time watching the popular television series "Vikings" because you'll find cartoon Vikings all over the site, offering its promotions and incentives to you. As we've seen with other Dama NV sites, cryptocurrency is a big part of the offer here. It heavily promotes the use of Bitcoin as a payment method and even features a page that tells you how you can acquire Bitcoin to play the games. In what might be another sign of the way the casino industry is headed, the latest bonus news is sent to players through the site's Telegram channel rather than by email. Koning Casino is a site that was clearly designed with the future in mind, but it's a future that the UKGC isn't ready for yet as it's still virtually impossible to get a licence in the UK for any casino offering cryptocurrency support. That might change in years to come – as might the fact that Konung Casino isn't open to UK players.
About Dama N.V.
Dama NV was founded in Curacao in 2019. A company with so few years of experience in the casino sector would normally be taking its time to find its feet in the competitive market, but Dama NV isn't. The company isn't yet five years old, and yet it owns and operates more than fifty online casinos. It adds new ones at such a rate that it might even have passed one hundred before the end of 2025. Quality definitely comes before quantity in the eyes of most online casino players, but nobody can accuse Dama N.V. of standing still. Whether we're talking about the number off casino sites they operate or the enormous number of games available through those casino sites, this is a company with enormous reach. The big question, though, is how did Dama N.V. do this? How has this casino network company expanded so rapidly in such a short space of time?
The answer to that question is that Dama NV didn't come from a standing start. It bought the bulk of its casino brands from Direx NV after reaching an agreement with the older company to acquire the majority of its portfolio. The process went smoothly, and all of the acquired casinos were instantly covered by Dama NV's new Antillephone NV license. That same license allows more freedom for Dama NV to deal in cryptocurrency than it might have elsewhere, so payment through cryptocurrency is something you'll see offered at most – if not all – of the network's casinos. In fact, cryptocurrency is the only accepted method of payment at some of them. While the Antillephone licence allows Dama N.V. the freedom to deal in crypto, it restricts it in other ways. The licence isn't thought of as a strong one and the regulator doesn't have a great record when it comes to stamping out rogue operators, so it simply isn't recognised in some parts of the world. You can't offer casino services in the UK under a Curacao licence – and that's the main reason that Dama N.V's casino sites aren't accessible in the UK.
Dama N.V. – Powered Via Cyprus
Despite having such an immense portfolio of brands, Dama NV has a minimal web presence. Its affairs are handled through a company called Strukin Limited, which is based in Cyprus and listed as an agent, but Strukin Limited appears to belong to Dama NV. There's a Dama NV website online, but it's little more than a one-page list of all the company's casinos. Clicking the "contact us" button takes you to a page that explains that the site isn't officially connected to Dama NV and, therefore, can't assist with any queries about the company or its operations.
The lack of available information about the company is a frustration as, because of their size, a lot of players and potential players would like to know more about them, but there's no official channel of contact, no social media accounts, and no LinkedIn profile. The Curacao Commercial Register lists the ultimate owner of Dama NV as another company called Allyant Group BV, but information about that company is equally hard to find. Making yourself so hard to find would normally be a problem for a casino network company that's so obviously trying to grow as quickly as possible, but Dama NV appears to have found a workaround for that. Rather than running the program in its own right, it allows some of its bigger casino brands to carry the banner. Playamo – which is arguably the single biggest and best-known of all the Dama NV sites – runs an affiliate scheme called Playamo partners. Even then, though, it doesn't account for every Dama NV brand. Only thirteen of the Dama NV casinos are listed as members of Playamo Partners at the moment, with the rest split off into their own sub-groups. The company's organisational structure feels a little bit like a maze – but that isn't the first or last time we'll express that sentiment about a casino network company based in Curacao. Very few of the casino companies based in the territory have websites or a traceable presence anywhere else, and that's how they seem to like it. In the eyes of many players, it's also another reason not to trust them.
What are players saying about Dama N.V. casinos?
Here are our condensed / readers digest summaries of recent player reviews of Dama N.V. casinos. Please note that these reviews are no longer updated as the Dama N.V. casinos are not available in the UK.
16-Jan-2022: Oshi Casino by Victor:
Great casino with quick payments, amazing technical support, and inexpensive and convenient bonuses, I'm really pleased! The very best casino. It is possible to receive no deposit bonuses, which is unusual and quite nice. – source: AskGamblers
13-Jan-2022: BitStarz Casino by Andrew:
This casino lets you play using Doge, which I personally find really interesting. The variety of games is amazing, and I would rank it as one of the finest among online gambling sites that accept BTC and other cryptos. I enjoy pokies and live casino software, and both of them are available here. – source: AskGamblers
13-Jan-2022: King Billy by Marie:
Definitely a good casino. Especially if you haven't had the best experience playing in other areas. I'm pleasantly amazed at how straightforward it is for the players here. Fast signup, a variety of deposit options, various bonuses, friendly customer service, and they don't make you feel like you owe them anything. – source: AskGamblers
08-Jan-2022: Spin Samurai Casino by Finn:
One of the most spectacular casinos I've ever experienced. The deposit bonuses are fantastic! My initial cash out was the quickest I'd ever seen online. My documentation and cash withdrawal were authorised in less than 30 minutes! The site is simple to use and appealing to the eye. – source: AskGamblers
02-Jan-2022: BitKingz Casino by Verita:
The site seemed to be decent, and it offered a payment system that suited me, or so I thought. Excellent game selection. It's a strange looking page. It claims to provide 24-hour support, but it doesn't seem to be that good. – source: AskGamblers
15-Dec-2021: 7BitCasino by Jojo:
I've been playing here for a few years. 7bitcasino is the nicest loyalty programme I've ever seen! Prepare to earn lots of new exciting bonuses, including free spins and money from VIP management. They even gave me a present on my birthday. – source: AskGamblers
01-Dec-2021: LevelUp Casino by Chris:
I really enjoy LevelUp! There are so many game providers that you will never be bored. Even though I haven't played with bonuses, those offers appear to be highly appealing. Also, I really like the dark design! I even made a profit on my first investment, and there were no problems with verification or withdrawal via Skrill. – source: AskGamblers
29-Nov-2021: RocketPlay Casino by Emilia:
This site appears to be well-designed, and I must admit that I loved the games available on their extensive list. I believe it's great that they offer live chat help on their website 24/7. Their staff is extremely pleasant to chat with. They are not disrespectful. – source: AskGamblers
05-Nov-2021: Gunsbet Casino by Andres:
I like how you can select your hero when you join up which adds a personal touch. I used my Google account to sign up, so I didn't have any trouble setting up an account. It's fantastic that there are so many wonderful promotions to take advantage of, as well as a variety of payment choices. – source: AskGamblers
08-May-2021: Syndicate Casino by Nicky:
From my experience, this is one of the nicer casinos in this category. Excellent game selection. Very excellent sign-up bonuses and regular 50% bonuses with acceptable wagering terms. The KYC procedure is straightforward. Excellent deposit possibilities and the withdrawals are made quickly. – source: AskGamblers
Reviews of Dama N.V. Casinos
This page exists to provide you with an overview of Dama N.V. and its casinos. If you'd like to find out more information about any of the specific casinos in the Dama N.V. family, you're welcome to read our individual reviews of each site. You can find them by clicking the thumbnails below.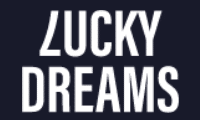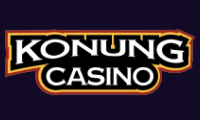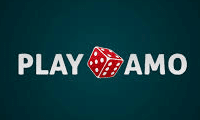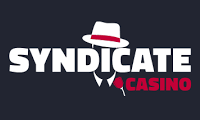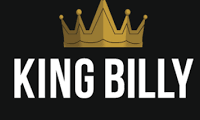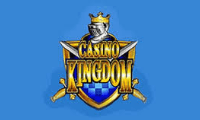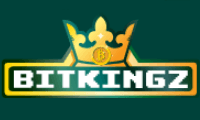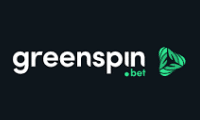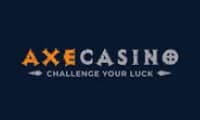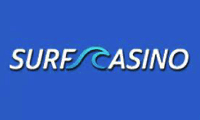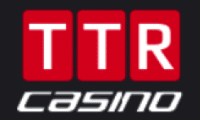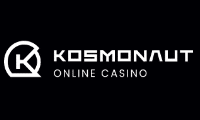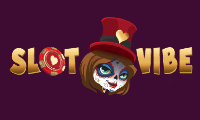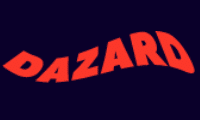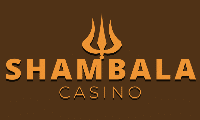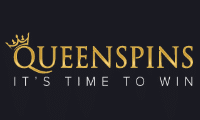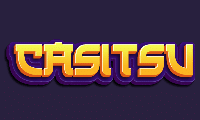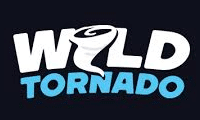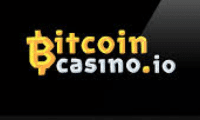 Full list of Dama N.V.Casinos 2022
The list below covers every Dama N.V. casino that's currently active on the internet. We present the list with a final reminder that players in the UK should not attempt to play at these casinos.
Bitstarz (bitstarz.com)
Bitkingz Casino (bitkingz.com)
Oshi (oshi.io)
Syndicate Casino (syndicatecasino.xyz)
King Billy Casino (kingbillycasino.com)
Guns Bet (gunsbet.com)
Spin Samurai Casino (spinsamurai.com)
LevelUp Casino (levelupcasino.com)
Rocket Play (rocketplay.com)
7 Bit Casino (7bitcasino.com)
iLUCKI (ilucki.com)
Wild Tornado Casino (wildtornado.casino)
Winz Casino (winz.io)
Golden Star Casino (goldenstar-casino.com)
Bitcoin Casino (bitcoincasino.io)
Slotum (slotum.com)
Kingdom Casino (kingdomcasino.com)
Loki Casino (lokicasino.com)
Goodman Casino (goodmancasino.com)
Kosmonaut Casino (kosmonautcasino.com)
Katsubet Casino (katsubet.com)
Fortunetowin Casino (fortunetowin.com)
Bet Chain (betchain.com)
mBit Casino (mbitcasino.com)
Woo Casino (woocasino.com)
GreenSpin Casino (greenspin.bet)
Shambala Casino (shambalacasino.com)
Joo Casino (joocasino.com)
Konung Casino (konungcasino.com)
Dazard Casino (dazard.com)
Casino Chan (casinochan.com)
Bet Sedge (betsedge.com)
Kim Vegas (kimvegas.com)
Cleopatra Casino (cleopatracasino.com)
Yoju Casino (yoju.casino)
Fight Club Casino (fightclubcasino.com)
Casitsu Casino (casitsu.com)
Axe Casino (axecasino.com)
N1Bet Casino (casino.n1bet.com)
Cobra Casino (cobracasino.com)
Cryptowild (cryptowild.com)
Queen Spins (queenspins.com)
Bao Casino (baocasino.com)
Slot Vibe (slotvibe.com)
Arlekin Casino (arlekincasino.com)
GetSlots Casino (getslots.com)
Playamo (playamo.com)
Slotman Casino (slotman.com)
DLX Casino (dlxcasino.com)
Surf Casino (surfcasino.com)
TTR Casino (ttr.casino)